As the huge flock of ducks wade through the vast waters in rhythm, tails wagging, a blue-green kingfisher waits for tiny fishes on the palm frond of a coconut tree. Her eyes prod the water depths and she concentrates hard. On the narrow squishy bund, hemmed by coconut trees, a boy rides his cycle. A man squats to fish with his rod. Through the narrow inland canal, a lady rows her little boat with ease, as through riding on the road.
The lake pulses through, touching the lives of all its bounty. To the outsider, the lake and the life around it, is fascinating, novel treasure trove. But to the people who call it a way of life, the waterways and boats make a lifeline.
As I sit back sipping fresh coconut water on the deck of my houseboat on the lake of Vembanad, the largest lake in Kerala, I am swept into a spellbound frenzy of utter calmness. Truly therapeutic.
Alappuzha or Alappey is called the Venice of the east for no small reason. An integral part of Kerala tourism brochures and Kerala's brand name, Alappey also stands apart in conservation and development of environment, simultaneously. These cluster of islands, separated by cutting lakes, boasts of excellent sun-kissed beaches and aquamarine lagoons in its kitty. This waterway district of Kerala is connected via roadways to Cochin (a port city in Kerala) and by trains (Chennai – Alappey; regular) and air (Cochin International Airport).
The houseboats are a prime attraction of Alappey; a journey that truly stands for its name. These feature without fail, with the description of Kerala. The house boat is a large wooden boat (or Kettuvallom) that homes rooms and beds with necessities for tourists to detox from the city for two days. The steamers of the boat, catch fresh fish from the lake and cook it in spicy gravy. Small boats ply across gigantic houseboats, a scene so must-see! They wade through the lake, from noon to the next day, as those who hired it, sit back, stretch on the veranda seats and awe into the freshest of air and calmest of moments.
Stepping out of the Alappey train station, a 2 km walk towards the road on its immediate left, takes one to the Alappey main beach. This beach, in the wee hours of morning, was just being touched by sunrays as the sand shone gold. There are shade halls to sit, European restaurants on the road sides that are prepping up for the day and few camels chewing cud, offering a ride or two, to tourists through the beach. From the previous night of cold air, the sand gives small chills. The waves lend its core warmth as I dip my feet into the sea. A bunch of youngsters play volleyball on the beach and a few snack shops on the pavement, swell with the aroma of fresh tea being made. Life was just waking up here. An old dilapidated bridge looks into the sea in one corner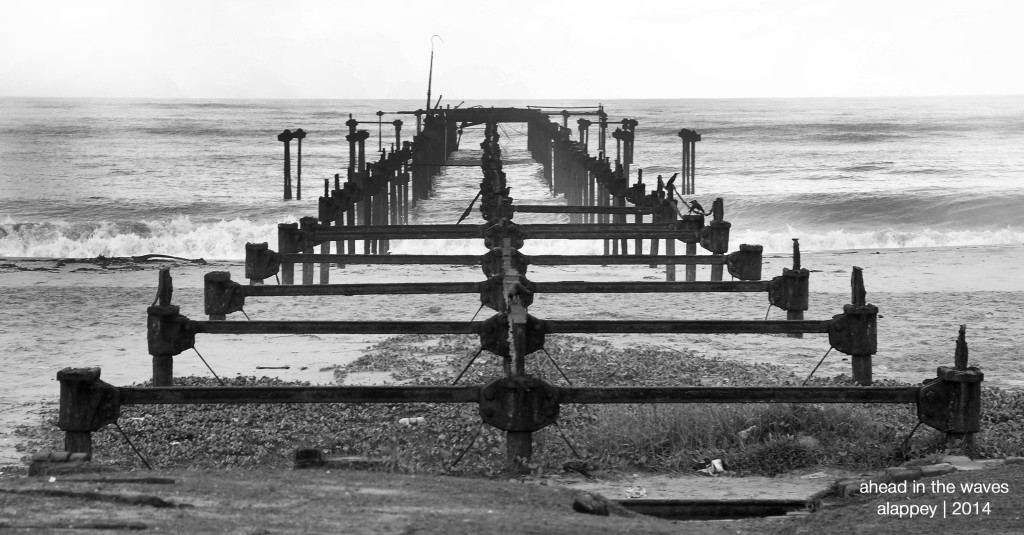 Hiring an auto for 30 INR, I move to an area called The Finishing Point, a harbour where the trawlers and houseboats dock. My pre-booked houseboat (single occupancy for a day) was waiting for me, as I climb in, to be welcomed by drinks and cake. As the two caretakers of the boat steers the large beauty into the waters, as the life outside slowly unwinds. I am served piping hot breakfast of Idli, Sambar, vada, tea and fruits. Calmly savouring all that's on my plate, I do not need to think much here, I just need to relax. It was raining when I decided to take this journey, and I am glad I did. Only because nature lends its best when the rain touches the soil; Alappey is class apart during rains as well.
Outside the bund, hemming the lagoons, on the side with no water, paddy fields pranced with the wind, scarecrows looking at the tourists with grumpy eyes.  Flocks of ducks peck at earthworms. Huge cows graze. At certain ends, group of people wait on a raised deck for passenger boats. Fishermen wait patiently on small boats with the rods and peg. Crows swoop in to snatch some. Shops selling cool drinks and fishes open up on the land. A small farm selling fresh water shrimp, has a houseboat parked in front of it. Some men bargain on the price, and my boatmen steered the boat to that end. It was lunch time and then I realized, time never mattered on this boat deck, it just had to go!
After the heavy lunch of fresh fish and rice, the boatman inquires whether I'd like a vallom ride for 250 INR, through one of the canals on the lake. I was curious as an old boatman appeared in front of me, with his dripping oar and a small boat, swaying on the waves, behind him. This has to be exciting and without thinking much, I jumped at the offer. I slowly balanced myself into the little vallom, as the old boatman, hands me another oar as I was supposed to row as well! I settle myself on the vallom, as the little boat moves cutting through the water, into the canals, surrounding which there were settlements and houses.
Because of the rains, all houses were flooded and that was sad to see. It was also surprising that the flooding hardly mattered to the folks inside, they just moved on with their lives! Some folks were fishing, while others washed their clothes. The narrow canal could hardly take in two small boats.
Two school children rowed past us quickly and it was evident they rowed every day. A toddy tapper climbing on a coconut tree on the bund, inquires loudly if I'd like some fresh toddy.
Thanking him, I rowed on. The old boatman was stronger despite his age as I fumbled with my rowing. After a 2 km of rowing the boat, I was tired like never!
As I reach back my houseboat, I am exhausted off all my energy, I needed some snack! The caretakers had prepared some banana fritters and tea by that time that it was licked clean, off my plate in a jiffy! A huge hawk with button eyes and white neck, perches on the tip of the boat deck, paying a visit, but before I could click a photo of it, it flies away, into the patchy blue sky. As I look on, a number of houseboats ply through the water, and they look so mesmerizing from the far.
Cosy houseboats that have huge houseboats were my service providers for this journey. Their houseboats are big, clean and well maintained as I noticed. The prices for the houseboat services (inclusive of food as per requirement and facilities; excluding the tip) can be availed on their website. This company's services particularly felt apt for budget travelers. My entire journey from my home and back came in less than 5000 INR and that by no means is a joke. Customization of the trip is also possible and they provide such friendly caretakers that it's such a warm and serene experience.
It is always advised to visit Alappey and have a houseboat journey during rains, because the beauty that your eyes see around you during rains, cannot be measured by any means. I thoroughly enjoyed my food, stay and overall experience. The only qualm I did have was my lack of intuitiveness to carry an umbrella! As simple as that.  Wait to visit Alappey and be spellbound; that's no hearsay, and that's a promise!

Warning: mysqli_query(): (HY000/1): Can't create/write to file '/tmp/#sql_7ae_0.MYI' (Errcode: 30 - Read-only file system) in /home/thewosf4/public_html/wp-includes/wp-db.php on line 2056

Warning: mysqli_query(): (HY000/1): Can't create/write to file '/tmp/#sql_7ae_0.MYI' (Errcode: 30 - Read-only file system) in /home/thewosf4/public_html/wp-includes/wp-db.php on line 2056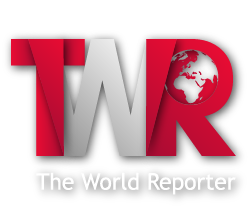 Warning
: mysqli_query(): (HY000/1): Can't create/write to file '/tmp/#sql_7ae_0.MYI' (Errcode: 30 - Read-only file system) in
/home/thewosf4/public_html/wp-includes/wp-db.php
on line
2056
Employee Training and Development Becomes One of the Most Disruptive Megatrends That Is Shaping the Future of Work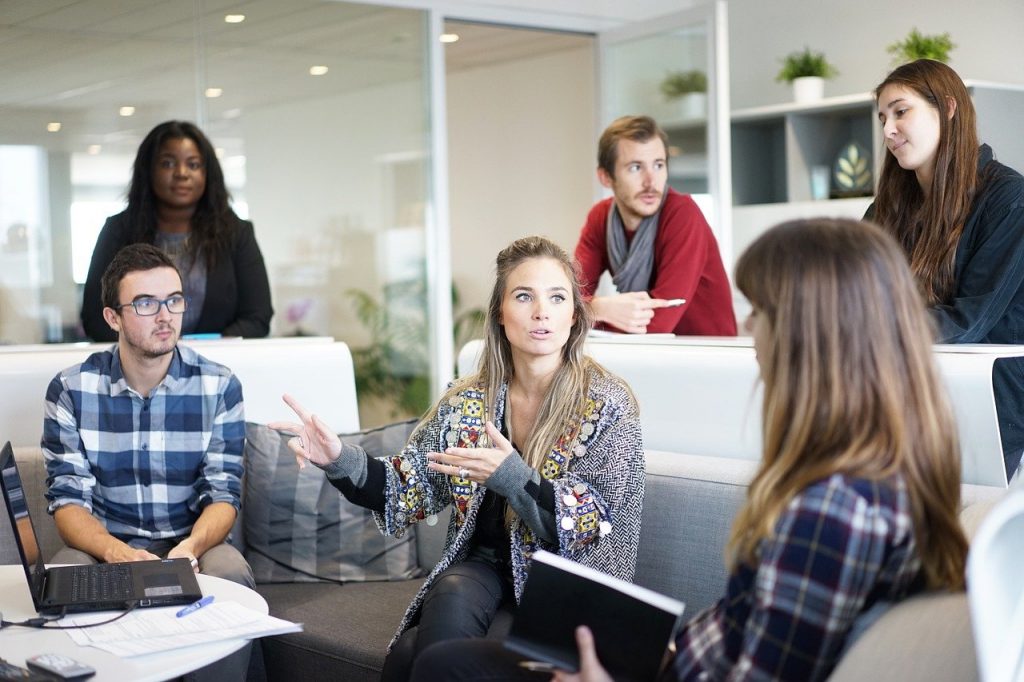 There is no question about the effectiveness of employee training and development. It's incredibly important to help your staff advance their skills and knowledge to help grow a business, but the impact of employee learning has often been understated and even neglected. However, companies are now suggesting that employee training and development is one of the biggest megatrends that have completely transformed the future of work. It has overhauled how businesses should be developing and engaging with employees, and it's leading to an incredibly diverse and talented workforce that is capable of wonderful new things.
Part of the problem of employee training and development is that it's difficult to measure its impact on the workplace. Employee performance often isn't a quantitative measurement that is easy to read and link to their output. This is one of the reasons why the effectiveness of employee training and development has been questioned by management experts.
Thankfully, new strategies have been developed to help measure workplace learning and its impact on companies. Below, we've included a helpful infographic that covers some of the most important measurements, such as return on investment and how it is calculated in the context of employee learning and development. It should put the effectiveness of employee training into perspective and will help you better understand when training is needed and how development actually improves your business and its productivity.
Infographic by:
Ezra Coaching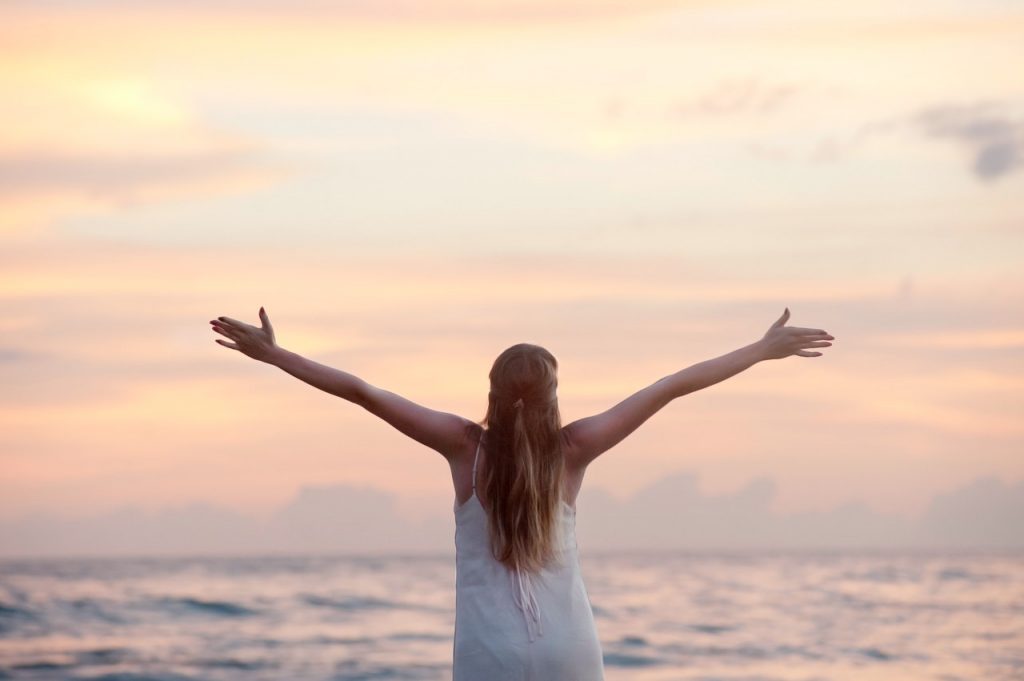 It does not matter how old you are, where you live, or what your occupation is, your health should always be a top priority. However, most of us are a little bit guilty of letting our well-being slide from time to time. With that being said, read on to discover some of the simple ways you can give your health a boost today.
Get rid of at least one item in your life that contains toxic chemicals – You may be shocked by just how many items in your life contain toxic chemicals. This includes everything from air fresheners to bed sheets. Get rid of one of these items and replace it with something natural instead. This is something you should make a habit to do every few months or so. You will be surprised by just how much of a difference this can make. 
Deep breathe for at least five minutes – Throughout the day, you should make sure you take the opportunity to deep breathe for at least five minutes. Why? Well, there have been numerous studies that have shown that deep breathing can help to lower stress hormone levels. This means that you will feel better, get an improved night's sleep, and you will have less anxiety too.
Drink more water – You probably expected this to be on the list, but the importance of drinking more water should never be ignored. Your body needs water for almost every function. If you are dehydrated, this could be the cause of headaches, pains, aches, and a number of other symptoms.
Have one veggie night per week – A lot of people eat far too much meat, red meat especially. So, why not have a veggie night once a week? Not only is this good for your health, but it will be good for your bank balance too. There are so many great recipes online that can give you ideas regarding tasty and creative dishes that do not incorporate any sort of meat or fish. Once you start off with one night per week, you may then decide that you want to up it to two nights, and so on. However, it always helps to start off small so that it is easier and more manageable, and you can then get used to it.
Sign up for an online pharmacy – Nowadays, you can easily order your prescriptions and medications over the Internet via an online pharmacy. This can help you to boost your health because it ensures you never experience delays with your medication. If you are someone who often doesn't take their recommended course of tablets because you cannot get to the doctors in time for a repeat prescription, then this is definitely a good suggestion for you. Your medication will be delivered to your door with a click of a button.
Make a dedicated effort to lower your stress levels – There is no denying that we live in a very stress-filled world at the moment! The world we live in is one that has heaps of pressure, and it can be difficult to stay on top of everything and keep those stress levels low. However, it is vital that you find a way to do so. After all, if you don't adrenal fatigue and health can start to take a tumble, which is the last thing you want. For those who are unaware, adrenal fatigue relates to a group of different symptoms that impact people who are under a lot of physical, emotional, or mental stress. From being a single parent to having a stressful job, there are a lot of different reasons why you may be struggling. Therefore, we recommend that you look for different ways to reduce those stress levels so that you can enjoy a more calming and peaceful life. Whether it is doing some breathing techniques or taking more regular breaks so you can have moments for yourself, there are a lot of different ways that you can make sure you are keeping your stress levels to a minimum. The importance of this should not be overlooked, as stress can impact our mental and physical health in so many different ways. 
Do something nice for someone every day – You will be surprised by how good this makes you feel, and by how much this has a positive impact on your health. It's all about mental well being. When you do something nice for another person, you are benefitting their health, as well as your own. First and foremost, there is no denying that it feels good to hear some nice words for someone or to get a helping hand when you need it. You feel recognised and appreciated, and this is something we all need. At the same time, doing something nice for someone else and seeing their reaction can make you feel amazing too. After all, doing something good for someone is a gift for yourself at the same time. You will find that the deed continues throughout the day, making you feel great and happy within yourself. 
Incorporate some movement into your commute – If you do not have an active job, this is particularly important. Sitting at a computer all day can be bad for your health. One way to combat this is by incorporating some movement into your commute. If you can walk or bike to work, you should give this a go. If not, start parking your car further away from your place of work so that you have to walk there and back. You should also start using the stairs instead of the elevator whenever you can.
Start meal planning – You will find it much easier to eat healthily if you plan your meals. At the start of every week, make a menu of what you are going to cook for dinner every evening, as well as what you are going to make for your lunches every day. Not only will this help you to eat better, but you will save money too. Make sure you incorporate some healthy snacks into your food prep for work. This will stop you from going to the vending machine whenever you are bored or your energy is zapped. The great thing about the times we live in at the moment is that you can easily get recipes and meal prep inspiration online. So, if you are struggling, simply do a little bit of digging online and we are sure that you will find a lot of different options when it comes to meal ideas and clever food prep suggestions for the week ahead. Not only is this going to help you to be more organized, but you will find that it actually saves you quite a bit of money in the process. After all, when we do not have a food plan for the week ahead, we tend to spend a lot of money on items we do not need. Food can end up going in the bin because we do not use it. This ends up in an awful lot of waste, and we should all be looking to reduce this, so meal prep is great in many ways.
Keep a journal – Last but not least, keeping a journal is good for a person's mental health. You should write down your thoughts. It doesn't need to be a long entry; you can simply jot down a few bullet points every evening. This will help you to articulate your thoughts so that they do not wear you down. After all, it can be very difficult to sleep if you have lots on your mind. A lot of experts advise this approach for people who suffer from insomnia. One of the main reasons why a lot of people struggle to get the hours of sleep they need is because they cannot shut off when they go to sleep; their minds are still going at a million miles per hour. They are thinking about what they need to do the following day and any worries or concerns that they may have. Because of this, it very much makes sense to keep a journal so you can offload some of these thoughts and worries and you can have a much more restful night of sleep. Once you get into the habit of doing this, you will see that it actually does make a significant difference when it comes to drifting off and enjoying a good night of rest. 
So there you have it: some of the best ways to give your health a boost. The suggestions that have been provided are really simple and easy, so there is no excuse not to give yourself a bit of TLC. we are sure that you will start to notice a difference as time goes on. However, as is the case with anything, it requires patience and persistence. You cannot expect to turn your health around in one night.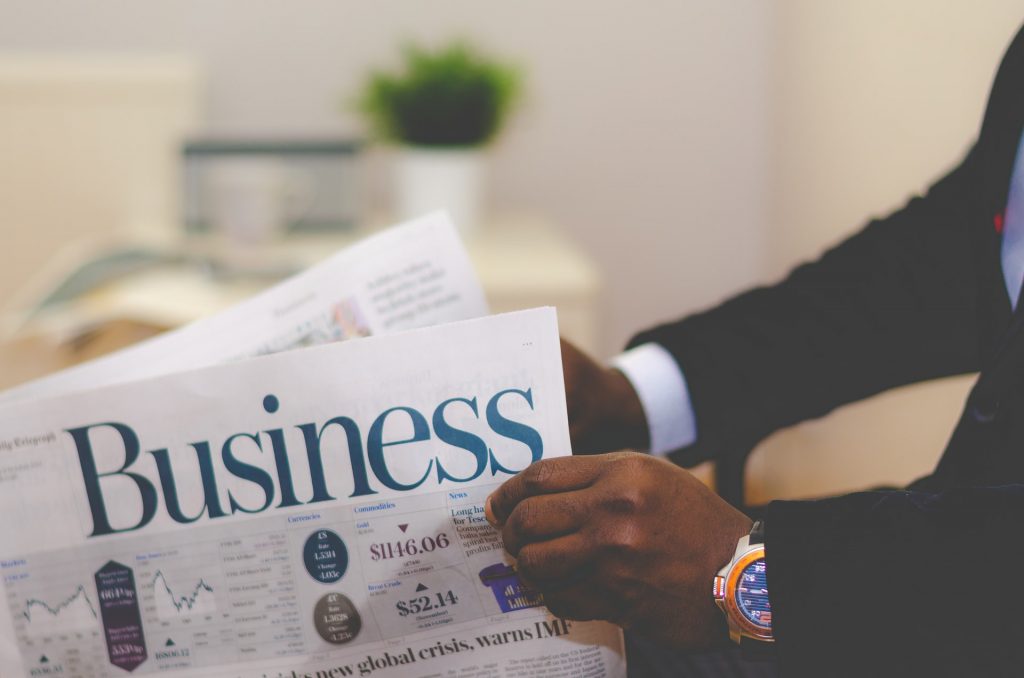 There are good and bad sides to buying a business and starting your own business from scratch. For lots of people, the positives of buying an established business outweigh the positives of starting a business. Here are the reasons why buying an existing business could be the right choice.
Easier To Secure Finance
All businesses will need finance. Unless you can fund your business yourself, you'll need to secure financing from investors. Most lenders will be more willing to lend money to an established business that they can already see is doing well, rather than risk an unknown factor.
Income From Day One
One of the downsides of starting a business is that most start-ups will go through an early stage where they don't make much, if any, money. For some entrepreneurs, this stage can last for several years.
During this stage, you will need to pay out for things like your premises, as well as equipment, installation of equipment, stock, materials, fixtures and fittings, legal and professional fees, a license, uniforms, and more.
If you don't have finance in place or another form of income, this stage can be very tough for a new business owner. If you buy a business, you can start earning from day one, and avoid this tricky period where you might be out of pocket.
Established Brand
When you buy a business that already exists, you are also buying into a brand that is already known, recognizable, and has a track record. You get the business complete with all the trademarks, copyrights, and websites associated with it, as well as the business locations.
This means that your business will already have customers, lenders, suppliers, and other contacts that are confident in the business already.
Instant Customer Access
An existing business also has customers already, which can help you succeed straight away. You can use a range of strategies and marketing to build on the existing customer base, but won't have to struggle to build a customer base from scratch.
Established Network Of Contacts
When you start a business from scratch, a lot of your time and energy has to be put into building up a network of contacts.
All businesses need to have supplier and marketing contacts, so buying an existing business that already has those contacts in place allows you to hit the ground running.
Like money lenders, suppliers and marketing companies are more likely to offer you more favourable terms if your business has been around for a while and they know it.
Focus On Growing The Business
When an entrepreneur starts a new business, they will have to put a lot of their energy into getting their business off the ground. This takes a lot of time and can be very tiring.
On the other hand, when you take over a business that is already established, you'll be freer to focus on the areas of the business that most need your attention, aiding the growth of the business as a whole.