15 Types Of Travel To Add To Your Bucket List
When it comes to travel, do you tend to find yourself sticking the same kinds of experiences? If you do, then you're certainly not alone. Whether you like to go to the beach and kick back for a weeks' peace, or you like to be a bit more active and find yourself at once with nature, it's not always the best idea to stick to what you know. Because the world of travel can be super exciting. The world itself can be incredibly exciting too. So why limit yourself and the experiences that you have? Maybe it's time for you to shake up your travel?
If that's the case, then you're going to want to work on a bucket list that will broaden your horizons and give you the kinds of experiences that you've only ever dreamt of having. Because you can go out and have them. Some will push you and the types of travel and transport methods that you're used to, and some will open your eyes to the kinds of travel experiences you can have around the world. But all in all, you're going to find that you shake up your world as you know it.
From cultural experiences, to seeing some of the most mesmerizing corners of the world, here are the fifteen types of travel you should add to your bucket list.
Solo Travel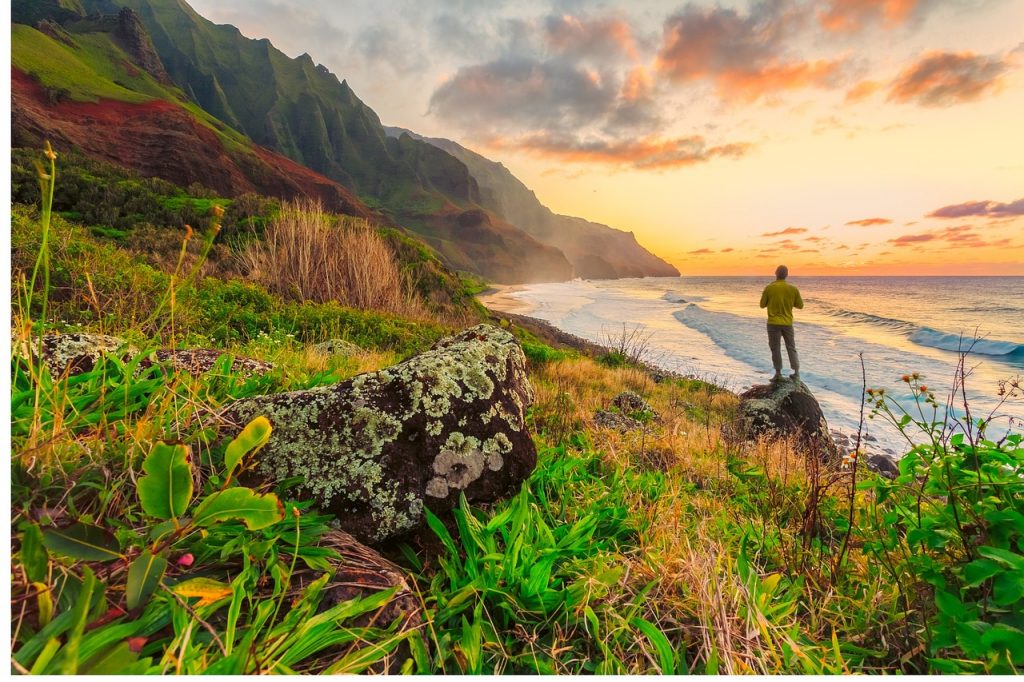 We're going to kick this off with a bit of solo travel. It's not going to be for everybody, but it's something that everyone should still consider. They say you should travel alone at least once, because it's something that can really change your perspective on life. Of course, this is only going to be relevant if you're at the stage in life where you can actually do this. If you can, add it to the top of your list.
Backpacking
Next, it's on to backpacking. Even if you're used to first class travel and staying in luxury, forget it for just a second. Because a backpacking experience can be absolutely incredible. From the views you'll see when off the beaten track to sleeping under the stars if you choose to camp out! Packing up a bag and just heading off to some of the world's most stunning spots is second to none.
Long Haul Flight
If you tend to keep most of your travel experiences close to home, then it's time to break the mold and fly long haul. You may never have been out of the country, and while that's completely okay (because there's just so much to see), heading to somewhere super far away is both scary and unforgettable. So do it. Head to Asia or Australia and see what the other side of the world has to offer.
Private Jet
Or how about flying by PJ? That's private jet to those in the know. And while you may think this is for the super duper elite, this post on The Latest Trends in Private Jet Activity shows that its so much more popular than you think. Maybe you can charter something as a one-off, or borrow from a friend? Even if it's something you don't do for twenty years, add it to the list. Because wouldn't you love to do it, just once?
Interrailing
Next, there's interrailing. If you have no idea what this is, you're about to be enlightened. Because interrailing involves traveling by train to the destinations like you want to see. So it's kind of like a road trip, but on the rails! And it's absolutely worth a space on your must-do list of travel experiences. Just take a look at these incredible interrailing destinations to see why you have to do it.
Road Trip
And while we're on the topic, there's always road trips too! If you're a big fan of road trips, then why not take your passion and take it around the world? Because the world's greatest road trips are just waiting for you to experience them. If you're not a seasoned traveler in this way, give it a try starting from your local town. It'll certainly broaden your horizons a little.
Luxury Accommodation
Maybe you tend to stay on the frugal side of things when you travel? If that's the case, then it's time to shake things up. Because everybody needs to enjoy an incredible luxury experience just once in their life. Take the review of the Maldives luxury accommodation above. You don't have to watch it all, but doesn't it give you a taste of what you could experience? Even if it's your once in a lifetime, save up for years, kind of trip – make some space for it on your list.
Family Favorites
Next, you've got the ever favorite option of going on a family vacation. And we're not just talking about taking the kids to the coast for the weekend, but something bigger! Whether you want to head to an all-inclusive family resort, or head off to Disneyland with the extended family, it's something that you're going to want to splash out on every once and awhile. Because you all need the break.
Group Travel
And of course, you're going to want to get in some group travel too. This might be something that you look to cover off as a family, or you might want to make some time for friends instead. Because traveling as a group is a completely different experience than going alone or as a couple. You tend to do more and try to see more. It's something to try at least once in your lifetime and see how you get on.
Cruise
When we think of traveling anywhere or going on vacation, two types of travel will always come to mind; by road or in the air. But we never really seem to make much time for the water. Yet, traveling by boat can be a really incredible way to see the world – especially on a cruise. So much so, that the popularity of cruises continues to rise. You get to see some incredible spots and enjoy life on deck. What's not to love?
Hiking
Another underrated travel method is by food. Okay, so you may not be able to do this entire travel experience on foot, but the bulk of it will be. Even if you're not the most outdoorsy of people, this type of vacation can open your eyes. There are so many hiking trails that can blow your mind; it's something that you need to try once in your life.
Camping
At the same time, you should also give camping a go too. It's something that we often remember doing as small children, but there's no reason why you couldn't carry it on well into adulthood and even do with your kids. You can even give it a twist too. Why not camp in a tipi? Or rent a cabin in the woods? There are so many wilderness experiences to have, that it seems a shame for you to miss out on them.
Vintage Train Tour
So we talked about traveling by train in the form of interrailing, but now we're going to talk about another kind of train travel and, in particular, The Orient Express. It's vintage, luxury, and incredibly exciting. If you love all things Art Deco and you've always wanted to travel through Europe in style, why not consider adding this to your travel bucket list?
City Break
Next up, we have the classic city break too. When you tend to head to different coastlines and beachy vacation destinations, or even out into the country, you may want to think about changing things up and seeing different cities. While this won't be for everyone, you shouldn't shut it down until you've tried it – even if you're not a city lover. Because the likes of Rome and Paris could sure change your mind!
Business Travel
Finally, the last type of travel we have to talk about is business travel. Okay, so technically you're not really going to be able to go on a business trip unless you actually you're in the line of work that allows you to go on business trips. But, if you are, then you need to try and plan one in. Traveling for business isn't everyone's favorite kind of travel, but it's exciting. You can often see a different side to the world and enjoy a completely different experience too. So if you are in a line of work where you can travel, take every opportunity that comes your way.
Are you inspired yet? The chances are, your answer is going to be yes. Even if you've always been happy with your yearly vacations or your sporadic trips to see friends and family, you now know what other options are open to you. So whether you're itching to plan in something new and fun or not, definitely consider an alternative type of travel when your next opportunity crops up.
Why Visit Ooty in Summers?
Ooty is branded as the Queen of Hills, and it is because of its sheer beauty and radiance. The city is alluring throughout the year, and it makes up for a perfect destination for a year-round trip. Ooty is nestled between the beautiful the Nilgiri Hills and remains one of the favorite tourist destinations for people looking for a low-key travel destination.
The ideal time to visit Ooty is from March to June since the temperature stays below 20 degree Celsius. Although winters can be chilly, the summer is where the colors are at! The monsoon season brings greenery and fresh winds to complement the atmosphere.
Since most people visit Ooty in summers; it makes sense to look for 5 star hotels in Ooty beforehand. Travel websites offer incredible deals on flights, and hotels. You need a one-stop solution for a trip that makes your life easier and convenient.
Here's a list of places that you should visit on a summer trip to Ooty!
Ride the Nilgiri Mountain Railway
Constructed by the British in 1908, The Nilgiri Mountain Railway is a world heritage site. The 46-km toy train journey commences from Mettupalayam and covers beautiful tunnels, curves, bridges and more to reach Ooty. On the way, a traveler is greeted by beautiful lush green foliage and the Nilgiri hills. The train goes from 300 feet to 7200 feet and will make paint some breathtaking views in your psyche. The valley view is enchanting and magical!
Ooty Lake
A popular destination in Ooty, the lake was built in 1825 and is about 2.5km long. One can go for picnics, paddle boating and enjoy the mesmerizing beauty of the Nilgiris. Make sure you reach Ooty Lake post lunch to enjoy the summer time breeze!
Doddabetta Park
Standing at a peak altitude of 8,600 feet, Doddabetta Peak is the highest point in Southern India. It gives users a breathtaking view of the Nilgiris and is a must visit spot of Ooty. The panoramic views will leave you gasping for breath; such is the beauty of this place.
Pykara Waterfall
Located at about 20kms from Ooty, Pykara Waterfall makes up for a great outing. It is surrounded by pine trees, a lake, and the waterfall itself. People usually come here for picnic and adventurists can do some speed boating on the lake. If you are going with your beloved, the walk through the pine trees is especially magical!
Botanical Garden
The botanical garden is spread over 22 hectares and hosts more than 650 species of flowers and trees. It is a delight for any nature lover, and more so if you are a horticulturist. There is a 20million-year-old tree nested inside which is a major attraction for tourists. A tribe called Toba is settled on the top of the Botanical Garden, and their culture is evident in the surroundings.
Stone House
A paradise for history buffs, the Stone House was built in the year of 1822. It hosts several ancient relics and has an amazing architecture to go with it! It is also the first Bungalow of Ooty, and today it hosts the Government Art College in its premises.
If you are scheduling to visit Ooty, then April to June remains the best season for a mesmerizing tourist experience. The weather is pleasant, and you might even get to experience the first glimpse of a monsoon! Visit it in summer and wake up to the misty clouds. A travel website usually makes the process easier, and you can find solutions for all your needs in one place. Yatra, MakeMyTrip, and others are famous in India for their offers and seamless, straightforward services. Ooty is a spellbinding place, and you should put it on your list for a happy summer!
Growing Economies: Interesting Places Ripe For Investment
Whether you are looking to move abroad to start a new life or want to take your business into a new and exciting marketplace, there are a few interesting options out there that might be worth checking out. While the 'safe bets' of the United States, China, and the major European nations will always be attractive, scratch beneath the bigger economies and you will find plenty of opportunities.
While moving to one of these places on the plane might be something of a risk, it's also important to remember that being brave can often pay off. Smaller, developing nations can often be home to an exciting environment that offers astonishing rates of growth. Here are some of the best, up and coming areas in the world that might be worth your time.
Malaysia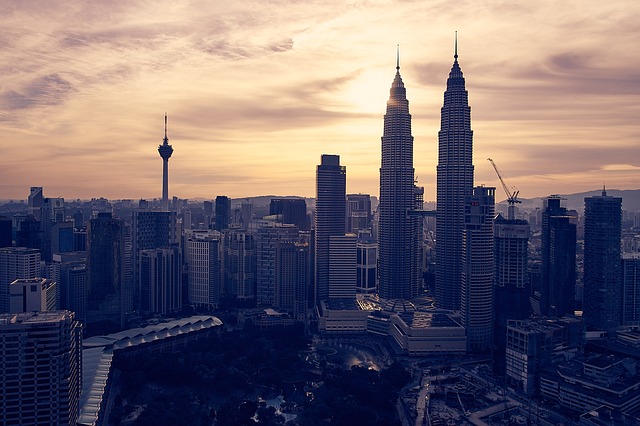 Malaysia might be a small country of 29 million people, but its economy has been showing some encouraging signs in recent years. The nation has worked hard to reduce poverty levels in the past half-century or so, and while it was affected by the global financial crisis in 2009, it has bounced back quickly. Cheap manufacturing costs and little bureaucracy in business regulations means that Malaysia is open for business in a big way.
Czech Republic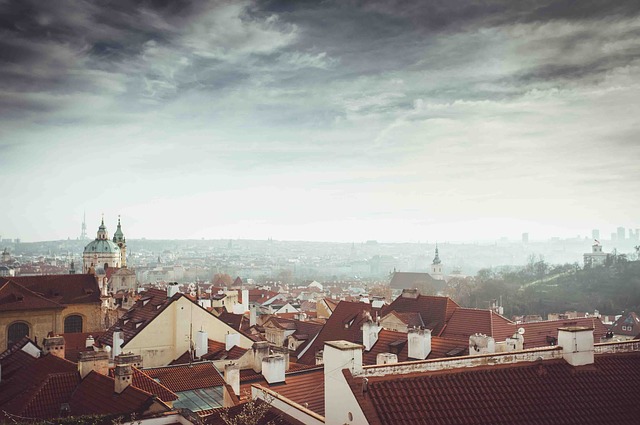 For such a relatively young nation, the Czech Republic has come on in leaps and bounds in recent years and is now one the best opportunities for business people in Europe. It has a GDP of around $205.3 billion and is well known for its welcoming nature towards entrepreneurialism and business. It's also politically and economically stable and has a reasonably well-developed social backbone that provides citizens with a good life overall.
Poland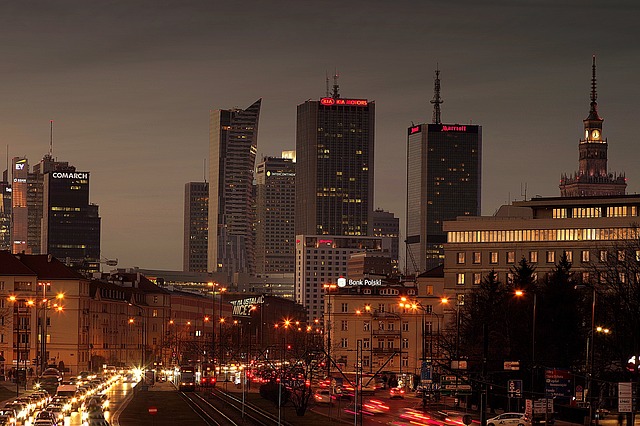 Poland is another European nation well worth checking out if you have a business. The country provides an excellent environment for entrepreneurs. The population is well educated, and Poland also offers one of the most skilled workforces in the world. It's well-placed, too, with easy access to the rest of Europe. While many Poles moved to different nations when they joined the EU, it's interesting to note that many are now returning.
Ras Al Khaimah, UAE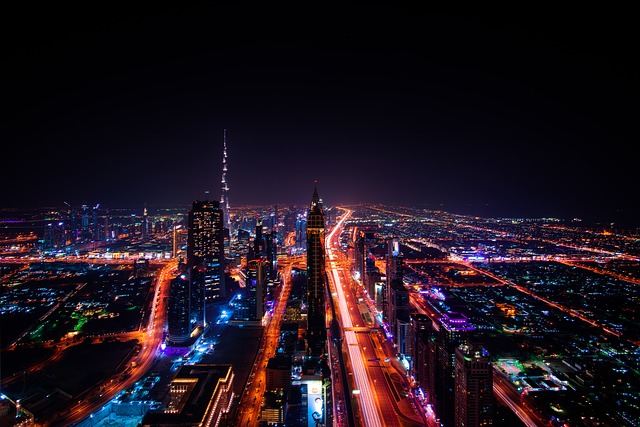 The UAE has been of interest to many major global companies for many years now. But there are more opportunities there than you might think. Ras Al Khaimah has always lived in the shadow of its neighbors in the United Arab Emirates – Dubai and Abu Dhabi are a good example of this. However, there is a lot of potential in the small emirate known as RAK, thanks in no small part to the leadership of the Al Qasimi family. A quick look at the Al Qasimi family history reveals the influence they have had on the nation-state, and it is now a place that welcomes business opportunities from around the world. It is also one of the fastest growing areas on the planet for tourism, and able to rely less on sales of oil than its sister emirates in the UAE.
Singapore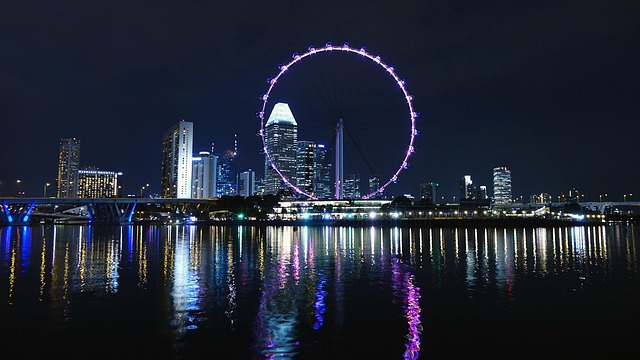 The former British colony is known as one of Asia's four economic tigers, and there has been incredible growth over the past few years, particularly in the technology and pharmaceutical sectors. With low unemployment and high GDP per capita, it's easy to see why so many businesses are looking to enter the Asian market head to Singapore first. And you won't be alone – immigrants are expected to make up half the population by as early as 20130. It's a dynamic place in the world, full of movers and shakers and is known as one of the most welcoming nations for entrepreneurs.
India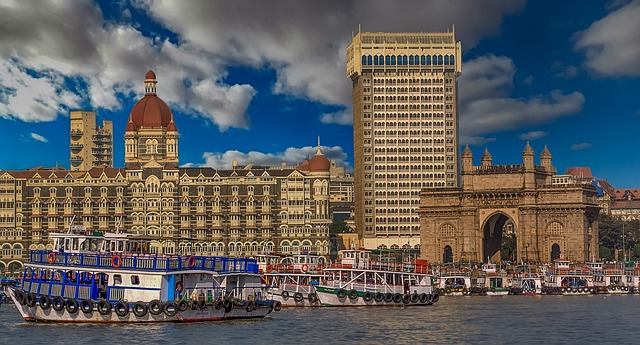 While India has slipped from its top spot of recent years, it's still a place where investment can pay off. It's a fast-growing, diverse economy that has an incredibly skilled workforce. Given its workers are well-educated and English-speaking, it's a no-brainer for many entrepreneurs who want to invest in technology, business outsourcing, and software. In fact, India is ranked Number 3 in the world for differentiation, and its unique business environments mean that many movers and shakers thrive in the country.
Thailand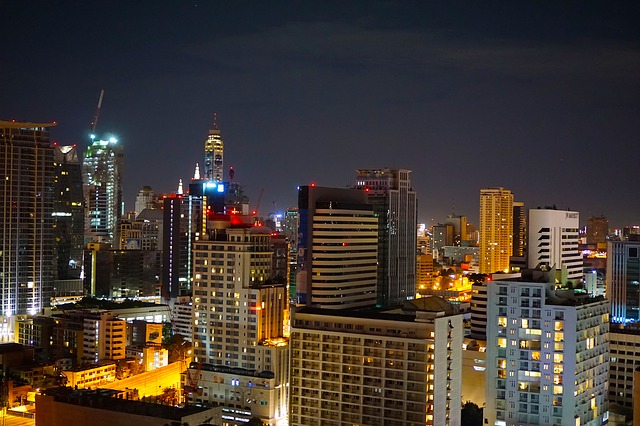 It's well worth investigating Thailand for business opportunities. It's especially true if you are in the manufacturing or agricultural industries, as these are the two sectors which tend to keep unemployment and poverty low, and the economy has been growing steadily over the past decade or so. Tourism is another industry worth investigating – especially if you have an interest in the more adventurous activities that go down a storm with backpackers and holidaymakers. It's incredibly welcoming to new businesses moving to the area, too, and if you are looking for a place with something different, Thailand has a lot going for it.
Israel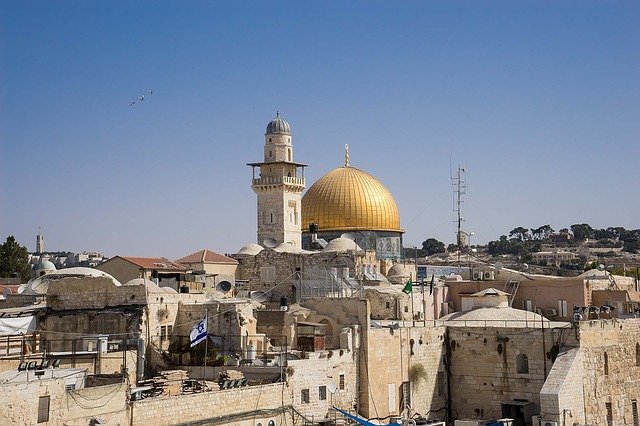 Israel isn't without its risks, of course, given its location in the complicated Middle East region. But it's one of the best nations in the world for opportunities in the technology sector and is an incredibly advanced economy. The people are well educated, and Israeli culture has a lot of influence throughout the world in many different areas, including science, the arts, and politics. Yes, there are plenty of terrorist threats to contend with, but as we have seen everywhere else in the world, it's not just a problem in the Middle East. And the simple fact is that it is a great environment for all kinds of entrepreneurs, and offers a high quality of life to its residents.
Indonesia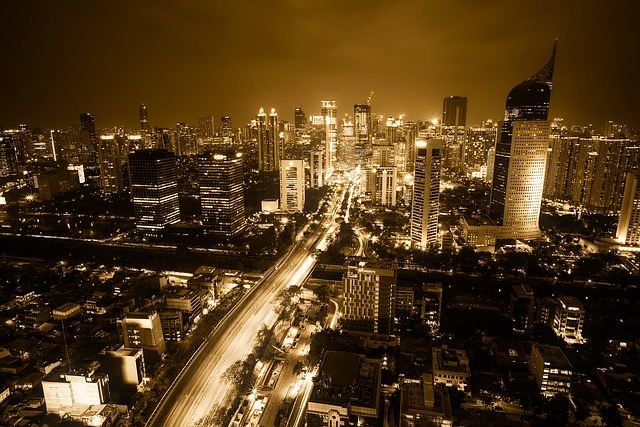 The Indonesian Islands cover a vast area in the sweet spot between Asia and Australia, and the archipelagos are a natural bridge between two continents, making it an attractive proposition for many entrepreneurs. Indonesia enjoys the largest economy in the region and is known as one of the world's richest nations. Major exports include natural gas and crude oil, palm oil, and coffee and cocoa. But it's also becoming something of a centre for technology in the region, and many entrepreneurs are taking advantage of the super cheap manufacturing costs in Indonesia.
Any of these countries tickle your fancy? Let us know about them in the comments section below.
As the huge flock of ducks wade through the vast waters in rhythm, tails wagging, a blue-green kingfisher waits for tiny fishes on the palm frond of a coconut tree. Her eyes prod the water depths and she concentrates hard. On the narrow squishy bund, hemmed by coconut trees, a boy rides his cycle. A man squats to fish with his rod. Through the narrow inland canal, a lady rows her little boat with ease, as through riding on the road.
The lake pulses through, touching the lives of all its bounty. To the outsider, the lake and the life around it, is fascinating, novel treasure trove. But to the people who call it a way of life, the waterways and boats make a lifeline.
As I sit back sipping fresh coconut water on the deck of my houseboat on the lake of Vembanad, the largest lake in Kerala, I am swept into a spellbound frenzy of utter calmness. Truly therapeutic.
Alappuzha or Alappey is called the Venice of the east for no small reason. An integral part of Kerala tourism brochures and Kerala's brand name, Alappey also stands apart in conservation and development of environment, simultaneously. These cluster of islands, separated by cutting lakes, boasts of excellent sun-kissed beaches and aquamarine lagoons in its kitty. This waterway district of Kerala is connected via roadways to Cochin (a port city in Kerala) and by trains (Chennai – Alappey; regular) and air (Cochin International Airport).
The houseboats are a prime attraction of Alappey; a journey that truly stands for its name. These feature without fail, with the description of Kerala. The house boat is a large wooden boat (or Kettuvallom) that homes rooms and beds with necessities for tourists to detox from the city for two days. The steamers of the boat, catch fresh fish from the lake and cook it in spicy gravy. Small boats ply across gigantic houseboats, a scene so must-see! They wade through the lake, from noon to the next day, as those who hired it, sit back, stretch on the veranda seats and awe into the freshest of air and calmest of moments.
Stepping out of the Alappey train station, a 2 km walk towards the road on its immediate left, takes one to the Alappey main beach. This beach, in the wee hours of morning, was just being touched by sunrays as the sand shone gold. There are shade halls to sit, European restaurants on the road sides that are prepping up for the day and few camels chewing cud, offering a ride or two, to tourists through the beach. From the previous night of cold air, the sand gives small chills. The waves lend its core warmth as I dip my feet into the sea. A bunch of youngsters play volleyball on the beach and a few snack shops on the pavement, swell with the aroma of fresh tea being made. Life was just waking up here. An old dilapidated bridge looks into the sea in one corner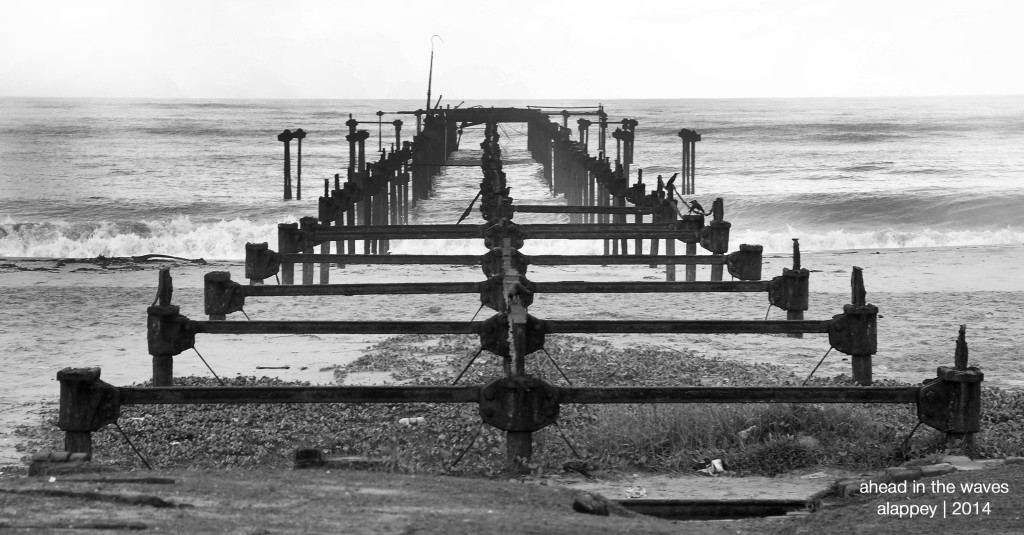 Hiring an auto for 30 INR, I move to an area called The Finishing Point, a harbour where the trawlers and houseboats dock. My pre-booked houseboat (single occupancy for a day) was waiting for me, as I climb in, to be welcomed by drinks and cake. As the two caretakers of the boat steers the large beauty into the waters, as the life outside slowly unwinds. I am served piping hot breakfast of Idli, Sambar, vada, tea and fruits. Calmly savouring all that's on my plate, I do not need to think much here, I just need to relax. It was raining when I decided to take this journey, and I am glad I did. Only because nature lends its best when the rain touches the soil; Alappey is class apart during rains as well.
Outside the bund, hemming the lagoons, on the side with no water, paddy fields pranced with the wind, scarecrows looking at the tourists with grumpy eyes.  Flocks of ducks peck at earthworms. Huge cows graze. At certain ends, group of people wait on a raised deck for passenger boats. Fishermen wait patiently on small boats with the rods and peg. Crows swoop in to snatch some. Shops selling cool drinks and fishes open up on the land. A small farm selling fresh water shrimp, has a houseboat parked in front of it. Some men bargain on the price, and my boatmen steered the boat to that end. It was lunch time and then I realized, time never mattered on this boat deck, it just had to go!
After the heavy lunch of fresh fish and rice, the boatman inquires whether I'd like a vallom ride for 250 INR, through one of the canals on the lake. I was curious as an old boatman appeared in front of me, with his dripping oar and a small boat, swaying on the waves, behind him. This has to be exciting and without thinking much, I jumped at the offer. I slowly balanced myself into the little vallom, as the old boatman, hands me another oar as I was supposed to row as well! I settle myself on the vallom, as the little boat moves cutting through the water, into the canals, surrounding which there were settlements and houses.
Because of the rains, all houses were flooded and that was sad to see. It was also surprising that the flooding hardly mattered to the folks inside, they just moved on with their lives! Some folks were fishing, while others washed their clothes. The narrow canal could hardly take in two small boats.
Two school children rowed past us quickly and it was evident they rowed every day. A toddy tapper climbing on a coconut tree on the bund, inquires loudly if I'd like some fresh toddy.
Thanking him, I rowed on. The old boatman was stronger despite his age as I fumbled with my rowing. After a 2 km of rowing the boat, I was tired like never!
As I reach back my houseboat, I am exhausted off all my energy, I needed some snack! The caretakers had prepared some banana fritters and tea by that time that it was licked clean, off my plate in a jiffy! A huge hawk with button eyes and white neck, perches on the tip of the boat deck, paying a visit, but before I could click a photo of it, it flies away, into the patchy blue sky. As I look on, a number of houseboats ply through the water, and they look so mesmerizing from the far.
Cosy houseboats that have huge houseboats were my service providers for this journey. Their houseboats are big, clean and well maintained as I noticed. The prices for the houseboat services (inclusive of food as per requirement and facilities; excluding the tip) can be availed on their website. This company's services particularly felt apt for budget travelers. My entire journey from my home and back came in less than 5000 INR and that by no means is a joke. Customization of the trip is also possible and they provide such friendly caretakers that it's such a warm and serene experience.
It is always advised to visit Alappey and have a houseboat journey during rains, because the beauty that your eyes see around you during rains, cannot be measured by any means. I thoroughly enjoyed my food, stay and overall experience. The only qualm I did have was my lack of intuitiveness to carry an umbrella! As simple as that.  Wait to visit Alappey and be spellbound; that's no hearsay, and that's a promise!