This is not yet another Congress Vs BJP Vs AAP article! However in between, this article uses examples from the winning political party, BJP. BJP is a nationalist, right to centre political party of India, which has made history by becoming the first non-congress party ever to achieve majority in the Indian parliament in 2014. It is also the first time in 30 years when a non-coalition government is formed in the centre, eliminating few prominent political groups from the parliament. This article analyses the surprising performance by the BJP from the marketing perspective.
The recently concluded democratic elections in India featured some principles of marketing used prior and during the elections by political parties. However, this term was used in a negative sense highlighting corporatizing of democratic institutions and crony capitalism. While crony capitalism is something our democracy should fight, marketing itself is not bad for democracy.
Marketing – in a political perspective – is the process of communicating the value of a product or service (policies, agenda and leader) to customers (entire population, both voters and non-voters), for selling that product or service (getting votes and trust). It is about getting the sense of society's requirements and coming up with solutions for them. This is something, which all the sincere political parties try to do at the grassroots level.
In the 21st century, corporates have adopted a holistic marketing approach, which says, "Everything matters in marketing". Such a marketing approach aids converge various segments of society with social responsibility. "Ek Bharat, Shreshtha Bharat" (One India, Great India) – slogan widely used by BJP reflects this approach, discouraging the political marketing activities of "divide and conquer".  Holistic marketing comprises of four components, namely:
Relationship Marketing: Extending communication with customers (voters) and working on their direct feedback, maintaining long-term relations (retaining voters). With the worst ever performance by the Indian National Congress in these elections, party leadership later accepted that there was a 'disconnection' with the people and they failed to recognize the mood of the nation.
Internal Marketing: Considering employees as internal customers. Motivating party workers, and maintaining healthy two-way communication between upper leadership and lower leadership, party workers and cadres who have first-hand experience and understanding of public mood and problems.
Integrated Marketing: Keeping every segment in mind and customizing your strategy to target each segment. Whether it is about a problem of a region, rights of minorities, safety for women or jobs for youth, a fair and balanced policy needs to be fabricated in the manifesto addressing everyone's needs and bringing everything under one umbrella, thus increasing votes. The slogan "Sabka Saath, Sabka Vikaas" (Inclusive Development) widely used by BJP could be considered an example of integrated marketing which clearly had results – BJP winning an overwhelming majority in the parliament.
Socially Responsible Marketing: For corporates, socially responsible marketing can be just a part of their marketing strategy or Corporate Social Responsibility (CSR). However for political parties, this should be the main component of their strategy with a focus on benefits to the society.
In a parliamentary democracy, the demands of people and their needs are the driving force of all policy making and its approval. Such democracy should function for the people and by the elected representatives of the people. Any political party, which is serious about delivering and working for the people, must incorporate the four Ps of marketing. They are Product, Promotion, Price and Placement. When talking about customer focused marketing (public focus), the four Ps can be better presented as SIVA that is Solution, Information, Value and Access.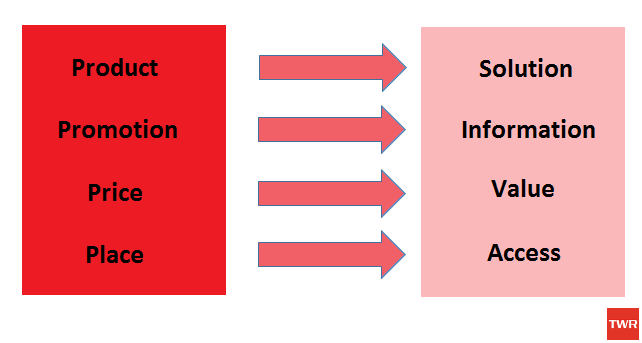 Customer oriented marketing or, in this case, public focussed politics or "good governance" – a terminology widely used by BJP's prime ministerial candidate (now Prime Minister of India) is all about putting the citizens first. A political party must understand and recognize the problems in society and come up with a problem-solving product. This product or solution is the mix of leadership, ideology, party policy, action plan, agenda and manifesto.
The next important part of public focussed politics is promoting or informing people about their solution. This includes electronic and print advertisement, public rallies, meeting with people and running social media campaigns, all of which played a huge role in the recently concluded Indian elections.
However, the most important part is if the solution is actually reaching the people. Delivering on election promises can be done only after winning the elections, but it must be already ensured that the solution is applicable to all regions and sections of society. Parties must field a strong candidate in each constituency whom voters can vote for. It must be noted that NDA (BJP+) contested in 542 seats out of total 543, whereas UPA (Congress+) had contested only in 537 seats.
To sell the solution to the people, one needs votes! Every citizen can vote once in five years, thus every vote carries enormous value for him/her as well as for the party. Is your solution worth a voter's vote? The solution and delivery of promises should be such that a voter feels safe and satisfied voting for that party.
In the latest elections in India, the winning party was accused of using the principles of marketing. Both the major parties, Congress and the BJP had hired PR firms to manage their campaigns. No matter how much funds and efforts you put in marketing, if your product/solution is not convincing to the people, you will not be able to maintain your dominance in the market of democracy for long.
Looking at BJP's elections strategy, there is not doubt that the party was well aware of marketing fundamentals and made use of it wisely. Nevertheless, delivery of promises and implementation of the solutions is a part of marketing too (selling product/service and value addition). If the party is serious about maintaining its place in the parliament for long time, it should keep in mind all the promises it has to fulfil.
References for further study
Kotler, Philip & Keller, L. Kevin (2012). Marketing Management 14e. Pearson Education Limited 2012

Dev, Chekitan S.; Don E. Schultz (January–February 2005). "In the Mix: A Customer-Focused Approach Can Bring the Current Marketing Mix into the 21st Century". Marketing Management 14 (1).

 
Understanding The Risks That Come With Driving A Truck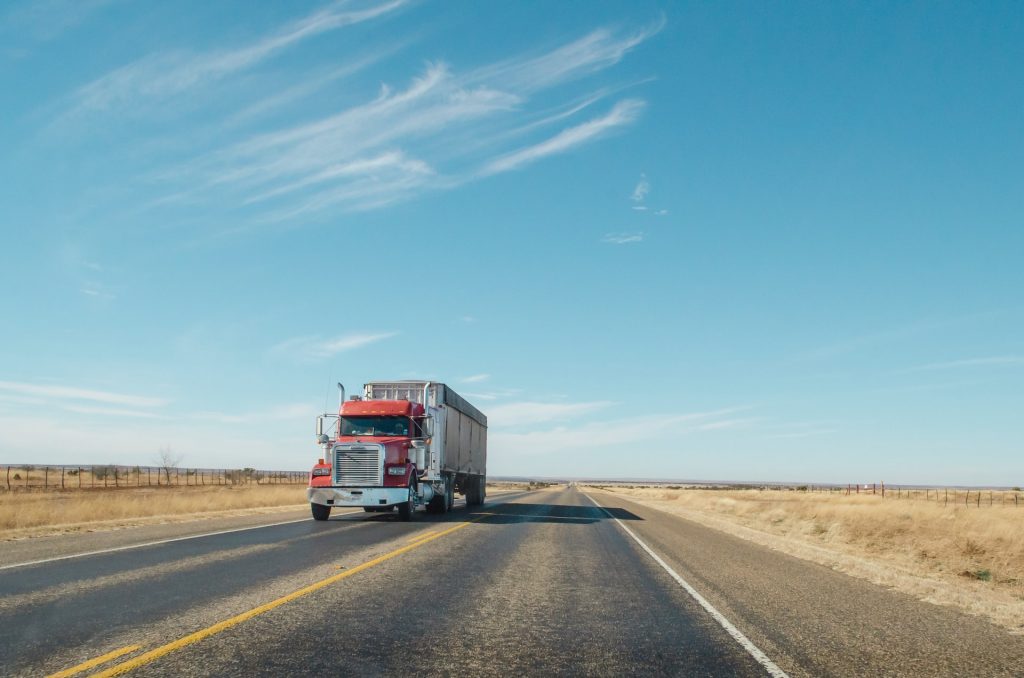 Being a truck driver is often seen as one of the easiest jobs around, with a lot of people assuming that this role is just a matter of going from A to B. In reality, though, the truck drivers that everyone relies on to transport food, goods, and other essentials have one of the most challenging jobs around. There are loads of risks that come with taking on a role like this, and this post will be exploring them to give you an idea of what the average truck driver has to contend with.
Theft & Robberies
Many of the world's criminals don't plan their attacks. Instead, they will act when they see an opportunity, and a heavily laden truck can be a clear invite to someone who is willing to break the law. Truckers have to work hard to protect their cargo, especially when they make overnight stays, with many professionals in this field choosing to sleep in their truck to make sure that they don't find themselves with nothing to deliver.
Accidents & Crashes
Accidents are becoming increasingly common on modern roads, with more and more drivers increasing the risk that a truck will hit something. If you ever find yourself in this position, you can discuss your case with an expert truck accident lawyer to make sure that you can get the help you need. This process can be hard, and drivers are often left without their truck while they work to get compensation. This can make it impossible to work, making an accident the last thing any trucker wants.
Accidental Death
Trucks are usually very large, carrying huge amounts of weight around with them over long distances. It can be all too easy for a simple mistake to result in someone dying, with pedestrians and other drivers to worry about. Causing an accidental death can be almost as bad as doing it on purpose, with people often going to prison when this sort of issue occurs. Taking advanced truck driving courses can be a good way to lower this risk.
A Dangerous World
It's no secret that the world can be a dangerous place, and truck drivers often have to visit places that are nowhere near as safe as their home to get their job done. This puts a huge amount of risk into the job, especially for truckers that carry expensive goods through places that don't have the right legal infrastructure to help them in an emergency. This sort of problem occurs quite often, but this is much rarer than the other issues on this list, as many truck drivers stick within their home country.
As time goes on, the role of a truck driver is going to change quite a bit. Autonomous trucks are already in development from several key companies, making it only a matter of time until the largest vehicles on the road are largely controlled by computers. Until this point, though, you are going to have to rely on your truck drivers for the items you need.
4 Ways to Boost Your Home's Value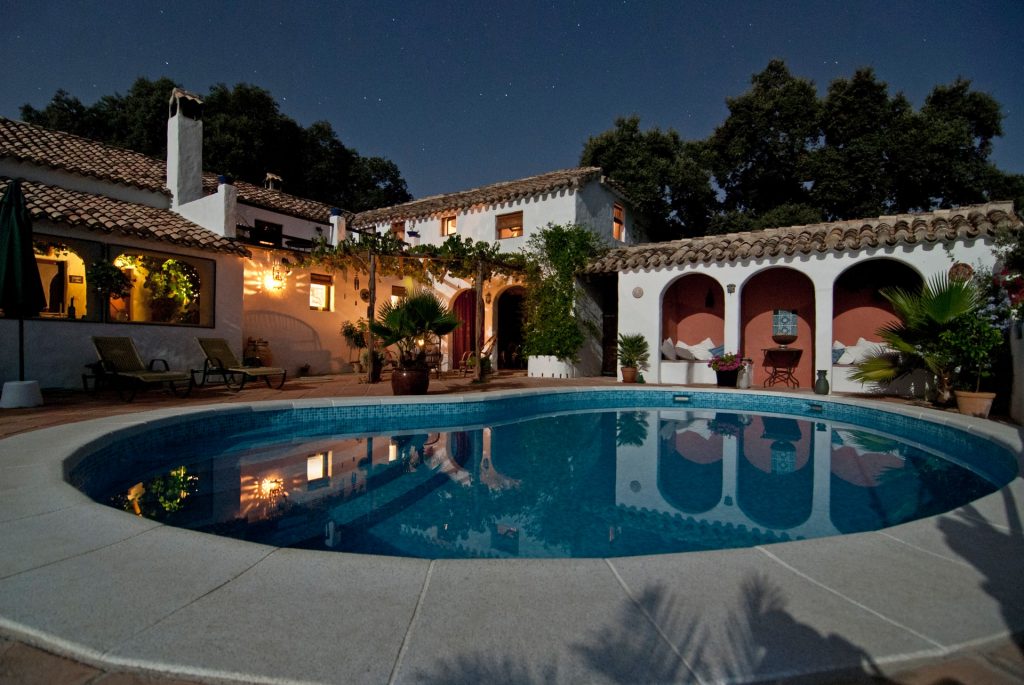 We all know how important it is to take care of your home to make sure that it lasts for as long as you want to live there (and beyond, too). But, when it comes time to move, you want to make sure you can get as much money as possible from your home. To do this, you need to think of how you can add value to your home now, and here are four of the best ways to do that.
Add Some Luxury
Luxury is not something everybody wants from their home. Some people prefer the modest and rustic styling of a family home, away from all the minimalist nonsense. However, there is the other side of this, and for others, luxury is a dream for homeowners.
There are plenty of luxury options available, too. These can include a home gym, a welcoming spa or large bathtub, or even an outdoor pool. You must research the best companies to install this, and find adequate Waterproofing and Concrete Supplies to make it a success, but whichever luxury options you add to your home, you're guaranteed to increase its value.
Make It Rentable
If your kids have moved out and it's just you, your partner, and the goldfish left, you can consider making your home rentable if you want to increase its value. Transforming your child's old room into a place for someone to stay during their travels is an easy way for you to make some money, but you can also take it a step further.
If you want to increase the value of one property, there are few better ways than to transform it into several properties. If you convert the upstairs area into an apartment, you (almost) double the property's worth, especially if you're in an appealing part of the city.
Consider Curb Appeal
Curb appeal is arguably one of the most effective ways to increase your property value without spending too much money. Often, it only takes a quick mow of the lawn and replacing the flower beds to make it more attractive. You can also add a fresh coat of paint that will make your home stand out, and this will immediately attract the right kind of attention, especially compared to the drab colors of other homes on the block.
Expand the Space
Renovations and extensions are two excellent ways to maximise your home's value as they will immediately add more space. This is perfect if you want to modernise your home by upgrading the kitchen or adding an en-suite to the master bedroom.
However, some renovations can be more hassle than they are worth. So, before you do anything, make sure you research reliable construction companies in your area so you don't get taken for a ride.
Boosting Value
Improving your home's value can be expensive, but hopefully, the work is good en0ugh that it adds at least a zero to the end of your property's price when it goes up on the market. If you can't afford a substantial renovation or installation, there are also small but effective options to consider. It's all about what you want, what you can afford, and how much you need to spend on your new home.
How To Offer Further Value To Your Clients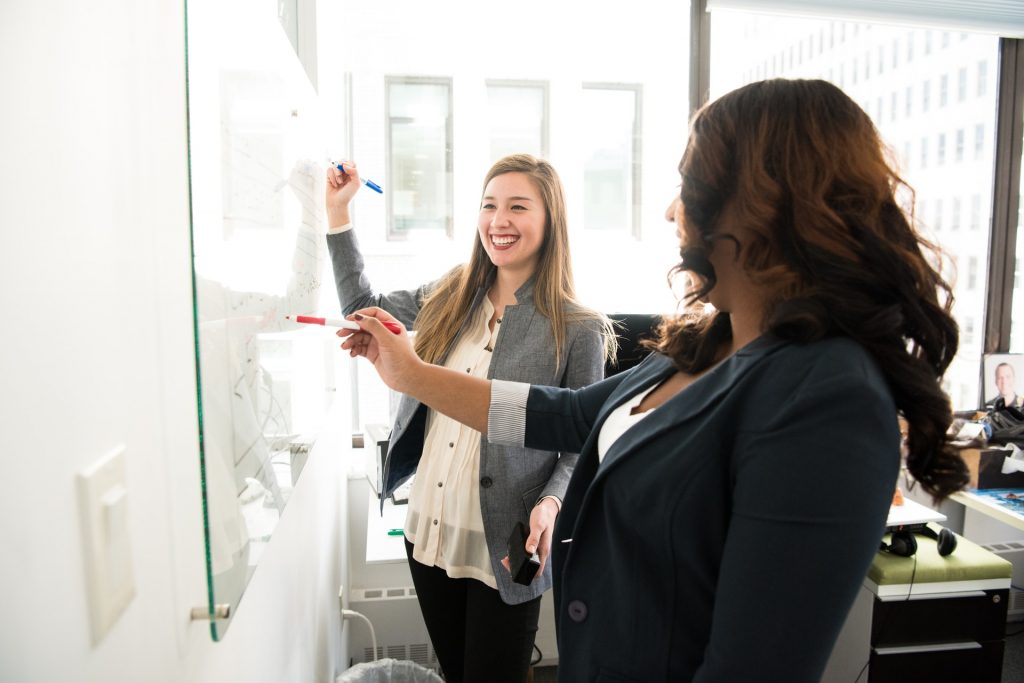 It's important to never take your clients for granted. That said, sometimes businesses can get lazy, especially when it comes to taking care of their most loyal. It can even be that businesses make riskier decisions as a result, or just expect their clients to follow them everywhere.
If 2020 has proven anything, it's that businesses simply cannot rely on the past to dictate their future. For this reason, moving into the new year can provide us all with a chance to consider how to make the most of our presence, and how to keep those who trust us as a firm around. For this reason, figuring out a few ways to offer further value to your clients can only be a good thing. Not only will this allow them to recommend you more sincerely, but they will retain their consumer confidence for now and throughout the rest of this year, which is never something to be taken for granted as everyone is having to manage their financial affairs more tightly.
But how could you achieve this/? Let's consider:
Offer A Modular Service
It can sometimes be that offering a modular service is best. That is, changing your packages to ensure staff can buy what amount of your service or product set they want can be a great idea. For instance, if you sell desks, why not also sell desk parts so people can upgrade? This way, you can encourage purchases that may not have otherwise happened. It can also help you better appeal to more people, people who believe that a modular service is the essence of business promotional confidence.
Use Outsourced Help Where Appropriate
It can be a great idea to offer certain services that may go above your reach, just to go the extra mile for certain clients. For this, you might not have to completely refer them to another service. Using an outsourced helper, such as a graphic designer, printer or someone with technical or consulting capacity, can really help you deliver the best of the best. They may also help you better your services through advice and direct assessment of your services, helping you avoid learning the hard way. Contractors can help you out in a pinch, or serve as long-term aids. That can be a boon for many businesses through and through.
Listen To Their Needs
Of course, you can think up a million methods to help your clients, but do you actually know what they want? It can't hurt to ask sometimes. This doesn't mean the customer necessarily knows what they want, or how they are best served, but it's worth taking their opinions into consideration when designing your future. This might influence you when making the tough decisions, or when considering your future marketing, or even if just wanting to determine who cares enough to respond to your survey. It can truly make a huge difference going forward.
With this advice, you're sure to offer further value to your clients, and to connect with them more readily, through and through.