India unveiled its indigenous Aircraft carrier few days back raising hackles in the neighbourhood, not in Pakistan, but in China. Chinese media is claiming that now it will be easier for India to project its power in the Chinese area of interests like Strait of Malacca, South China Sea and the Pacific. However, these concerns are slightly exaggerated as this aircraft carrier may not be ready by 2020 and that India never moved its earlier aircraft carriers away from Indian region ever.

Nevertheless, one thing is for sure, if the upcoming sea trials would be successful, India can reduce its dependence on other countries for import of costly arms and weapons. It might make Russia, India's top arm supplier, a bit uncomfortable, but looks like it is not so! Helping India achieve self-reliance was one of Russia's calculated aim, which is why it ventured in many joint development and production of sophisticated weapons. Two friendly countries developing technology is always better than one country developing and other buying it.
INS Vikrant, credits on the image
The new air craft carrier would give India further self-reliance in defence sector, which can reduce the import of costly arms and weapons. An aircraft carrier along with nuclear submarine is necessary for a navy to be called as a true blue navy. India is among the elite group of ten countries who possess an aircraft carrier in service at the moment. These countries are: US (10), Italy (2), UK (1), France (1), Russia (1), India (1), Spain (1), Brazil (1), China (1), and Thailand (1).
Last year China became third country in Asia to possess an operational aircraft carrier. It is a bit surprising that China, who loves to project its military power got its first aircraft carrier so late. China shared the same mentality of Soviet Union that a missile worth $1 million can sink a carrier worth $1 billion. Today when China's economy is impressive, it doesn't mind to roll out its own carrier in the blue waters.
In 1998, Ukrainian Trade Minister Roman Shpek announced that a Hong Kong based travel agency Chong Lot Travel Agency Ltd. has won the bidding of their retired aircraft carrier Varyag with $20 million. The idea was to convert the ship into a floating hotel and gambling parlour. However, China had bigger ambitions, it transferred the ship to a major Chinese Naval shipyard where it was renovated into an operational Aircraft Carrier. The ship initially lacked engines, a rudder and software.
In this article we will be comparing India's first indigenous aircraft carrier and China's first aircraft carrier Liaoning. Although the fair comparison would be between Liaoning and Vikramaditya as both belong to Soviet Era from their planning and that both will be operational after few months, we will be coming up with an article on that soon. Nevertheless, almost all of the development and construction of INS Vikrant was with India and most of the construction and development of Liaoning was with China. This makes it interesting to compare the technology and equipment incorporated by both.
Chinese Aircraft Carrier Liaoning (16)
Liaoning (16) became People Liberation Army's Navy's first commissioned aircraft carrier on September 25, 2012. Originally laid down as Riga on December 6, 1985 in Mykolaiv, USSR (present Ukraine), the ship was launched on December 4, 1988. In late 1990 it was renamed as Varyag. After the collapse of the Soviet Union, the ownership of the vessel was given to newly formed Ukraine. Since then the work on the ship had stopped. Varyag was structurally completed and had to be equipped with electronics. However, Ukraine considered holding the work and stripping the ship off important parts. In just seven years, in 1998 ship was put for auction without its engine, rudder and electronics.
In April 1998, Ukrainian trade minister confirmed the selling of Varyag aircraft carrier to China. After having huge political drama with Turkey for getting transit right from Black sea to Mediterranean sea through Turkish waters, the ship finally arrived in Chinese water after four years on February 20, 2002 taking a big round of Africa via Strait of Gibraltar, Cape of Good Hope and Strait of Malacca sailing with an average speed of mere 6 knots (11Km/h) completing a 28,200KM distance avoiding Suez Canal which doesn't allow passage of dead ship and Indian waters which is full of diplomatic and political activities as India takes any Chinese action as alarming.
Varyag was docked in a dry dock in Dalian in June 2005. After six years on 10th August 2011, the ship began sea trials. The Ship was commissioned on 25th September 2012 as Liaoning. China claims it is a training ship and not operational however, sources declare that there are aircrafts in the hangar ready to fly and launch a mission.
Infograph – Chinese Aircraft Carrier Liaoning, credits on the image itself.
Weapon Equipment
Liaoning is equipped with AESA and Sea Eagle (Type 381) 3D Radar developed in China. It has a range of 100 Km (62 mi) and Altitude of 8000m. The radar has the capability to track 10 targets simultaneously. Like almost all modern ships which have CIWS, Liaoning is equipped with three Chinese Type 1030 CIWS which has 10 barrels that can fire 30mm ammunition at the rate of 10,000 rounds/min. The Ship is equipped with Chinese FL-3000N SAM having maximum range of 9KM for subsonic targets and 6KM for supersonic targets. To protect itself from the submarines, it is equipped with ASW (Anti-Submarine Warfare) 12 tube rocket launchers.
INS Vikrant is equipped with Israeli ELTA MF Star Radar and Italian Selex RAN-40L radar. MF Star has the range greater than 25KM for low flying attacking missile and greater than 250KM for high flying aircrafts. Selex RAN-40L on the other hand has a maximum range of 400KM and minimum rang of 180m. In the area of early warning and enemy detection INS Vikrant has an upper hand. CIWS and LR SAM used in INS Vikrant is not known yet, once the information is available we will update soon. INS Vikrant is equipped with four Otobreda 76 mm Italian made compact cannon which has the capability to fire 120 rounds/min up to 20KM. Westland Sea King Helicopter will be primarily responsible for providing ASW capabilities to the Indian indigenous aircraft carrier. India has not declared yet if it has ASW rocket launchers on board INS Vikrant
Aircraft Carried
1) Liaoning can carry thirty Su-33 design based indigenous Shenyang J-15 Carrier based Multirole fighter aircrafts. The fighter is still in the testing phase and on 25th November 2012, two J-15 aircraft successfully made arrested landing on Liaoning.
2) Changhe Z-8 based on French Aérospatiale SA 321 Super Frelon helicopters will be used for Search and Rescue and Anti-Submarine Warfare operations. It is equipped with a surface search radar and a French HS-12 dipping sonar and carries a Whitehead A244S torpedo under the starboard side of the fuselage.
Max. Speed: 249 km/h (135 kn (155 mph))
Range: 1,020 km (549 nmi (632 mi))
Rate of climb: 6.7 m/s (1,312 ft/min)
3) Ka 31 Helicopters will be used for airborne early warning
INS Vikrant on the other hand will carry twelve Mig 29K on board. The aircraft completed sea trials for the Indian Navy in November 2012.
Apart from Mig 29K, the ship will carry another eight naval version of India's indigenous HAL LCA Tejas delta wing aircrafts. Which might take another many years to become operational.
Like China, INS Vikrant will also be carrying Ka 31 Helicopters for airborne early warning operations.
British Westland Sea King helicopters will be used for launching Anti-Submarine and Anti-Ship operations.
Maximum speed: 129 mph (112 knots, 208 km/h) (max cruise at sea level)
Range: 764 mi (664 nmi, 1,230 km)
Rate of climb: 2,020 ft/min (10.3 m/s)
If the jets and helicopters of Chinese ship is compared with the Indian ones, India lacks considerably in this department. Chinese aircraft Carrier can carry 30 Aircrafts and 24 Helicopters Compared to 20 Aircrafts and 10 Helicopters by Indian carrier. It gives a good advantage to the Chinese over Indians especially when their primary jet J-15 outsmarts Indian Mig 29K.
However, at the moment, neither J-15 nor HAL Tejas is ready, Mig 29K is operational and will find place in Vikramaditya aircraft carrier as soon as it is delivered to Indian Navy.
Liaoning with its 2200 crew and 67500 tons displacement can sail with the speed of 30 Kn (55.56 Km/hr) whereas INS Vikrant with its 1,400 crew and 40,000 tons displacement can sail with the speed of 28 Kn (52 Km/hr)
The Chinese aircraft carrier appears to be a great giant with slightly more advanced fleet in front of INS Vikrant as well as INS Vikramaditya. J-15 is yet to prove its capabilities while Mig 29K still finds trust among Indians and Russians. 4++ generation MiG-29K is a combat hardened aircraft, which has the unique ability to even find and chase stealth aircrafts. It is only used by India and Russia and no other country. It is a carrier specific combat aircraft and Russian Naval Aviation has placed an order to get 24 more Mig29K/KUB between 2013 and 2015.
Unlike other ships, aircraft carrier requires much more skilled and experienced crew to take full advantage of its capability and when it comes to experience, India enjoys experience of operating many since 1961, which is more than 50 years. India even has a wartime experience during 1971 Indo Pakistan war when INS Vikrant (not to be confused with the latest one) helped Indian Navy form a naval blockade against Pakistan and bomb ports of Cox Bazar, Chittagong, Khulna and Port of Mongla as Pakistan Navy was trying to break through the Indian Naval blockade using camouflaged merchant ships. A PTI report of 4 December 1971 read, "Chittagong harbour ablaze as ships and aircraft of the Eastern Naval Fleet bombed and rocketed. Not a single vessel can be put to sea from Chittagong."
China has declared that it will use Liaoning only for training purpose and as a model to develop new indigenous aircraft carriers. However, it sounds little tricky as China, which had not included any aircraft carrier before in its fleet because of cost issues, has now made a complete, full-fledged advanced ready to launch mission carrier. Another thing that strengthens the doubt is that Liaoning was supposed to be a floating casino and today it is allowing J-15 to make landings. It could be a training ship until J-15 becomes operational after that nobody knows what is China's plan. Claiming it to be a training ship might be just a move to calm down the rest of the world, and save its image that it actually didn't buy Varyag aircraft carrier from Ukraine to make its own functional and ready to launch mission carrier.
Both Indian and Chinese aircraft carrier are using the technology used in former Soviet aircraft carriers for take-off. They rely on Short Takeoff but Arrested Recovery (STOBAR) system for launching and recovering aircraft. Latest Aircraft carriers are using Catapult-Assisted Takeoff but Arrested Recovery (CATOBAR) system. STOBAR is easy to use, but limits the use of heavier aircraft and their payload. It is also difficult to operate bulky airborne early warning (AEW) aircraft using this system which can make the carrier very vulnerable during wartime. CATOBAR on the other hand is more advanced but needs precise designing and construction for it to function efficiently.
Indian Navy has taken the challenge to incorporate this latest technology in its second indigenous aircraft carrier, INS Vishal. For this, US based Northrop Grumman has offered to help India with the implementation of a steam catapult for CATOBAR on upcoming INS Vishal. Northrop Grumman expects if India develops and implements this technology on its aircraft carrier then it can become a good market for their E-2C Hawkeye AEW aircraft as CATOBAR system is ideal for launching bulky AEW aircrafts.
Now that both India and China have the capability to possess a true blue water navy. It would be interesting to see how both of them use their best assets to project their power and send warning. When Liaoning will be ready with J-15, it will be interesting to see whether China will send it first to deep Pacific or Indian Ocean.
Related Comparison Articles on The World Reporter

Warning: mysqli_query(): (HY000/1): Can't create/write to file '/tmp/#sql_7ae_0.MYI' (Errcode: 30 - Read-only file system) in /home/thewosf4/public_html/wp-includes/wp-db.php on line 2056

Warning: mysqli_query(): (HY000/1): Can't create/write to file '/tmp/#sql_7ae_0.MYI' (Errcode: 30 - Read-only file system) in /home/thewosf4/public_html/wp-includes/wp-db.php on line 2056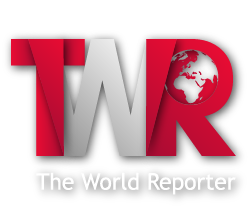 Warning
: mysqli_query(): (HY000/1): Can't create/write to file '/tmp/#sql_7ae_0.MYI' (Errcode: 30 - Read-only file system) in
/home/thewosf4/public_html/wp-includes/wp-db.php
on line
2056
Employee Training and Development Becomes One of the Most Disruptive Megatrends That Is Shaping the Future of Work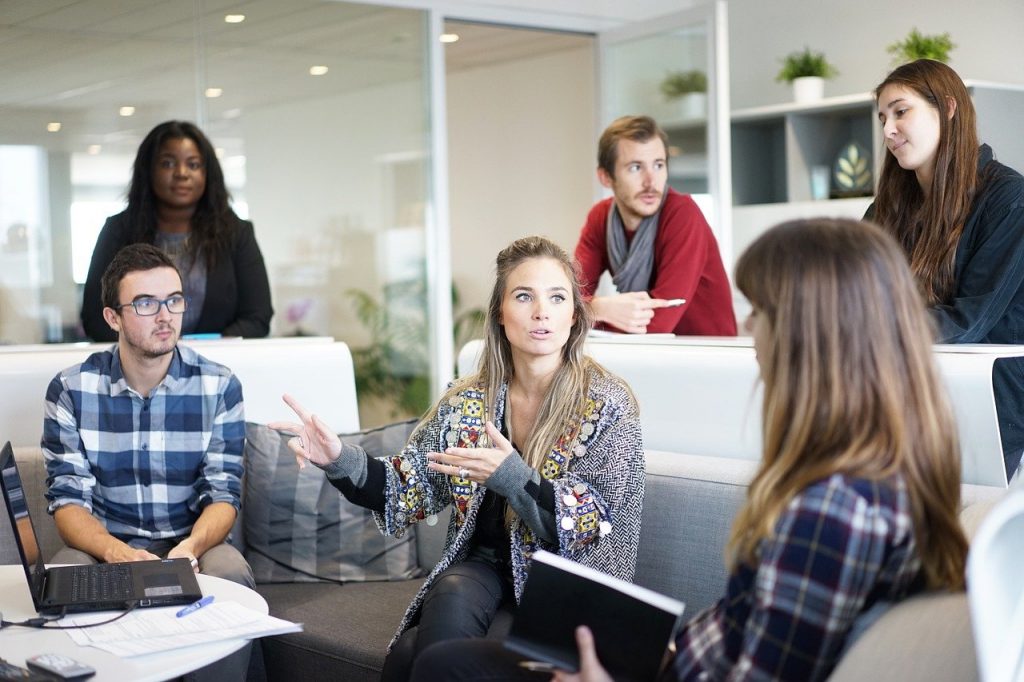 There is no question about the effectiveness of employee training and development. It's incredibly important to help your staff advance their skills and knowledge to help grow a business, but the impact of employee learning has often been understated and even neglected. However, companies are now suggesting that employee training and development is one of the biggest megatrends that have completely transformed the future of work. It has overhauled how businesses should be developing and engaging with employees, and it's leading to an incredibly diverse and talented workforce that is capable of wonderful new things.
Part of the problem of employee training and development is that it's difficult to measure its impact on the workplace. Employee performance often isn't a quantitative measurement that is easy to read and link to their output. This is one of the reasons why the effectiveness of employee training and development has been questioned by management experts.
Thankfully, new strategies have been developed to help measure workplace learning and its impact on companies. Below, we've included a helpful infographic that covers some of the most important measurements, such as return on investment and how it is calculated in the context of employee learning and development. It should put the effectiveness of employee training into perspective and will help you better understand when training is needed and how development actually improves your business and its productivity.
Infographic by:
Ezra Coaching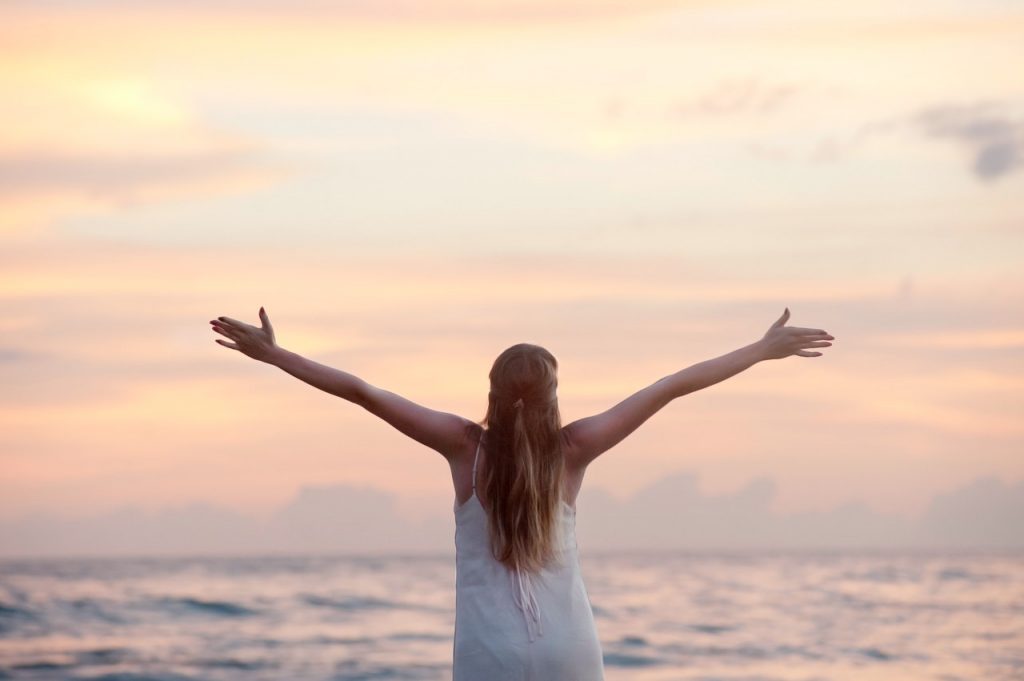 It does not matter how old you are, where you live, or what your occupation is, your health should always be a top priority. However, most of us are a little bit guilty of letting our well-being slide from time to time. With that being said, read on to discover some of the simple ways you can give your health a boost today.
Get rid of at least one item in your life that contains toxic chemicals – You may be shocked by just how many items in your life contain toxic chemicals. This includes everything from air fresheners to bed sheets. Get rid of one of these items and replace it with something natural instead. This is something you should make a habit to do every few months or so. You will be surprised by just how much of a difference this can make. 
Deep breathe for at least five minutes – Throughout the day, you should make sure you take the opportunity to deep breathe for at least five minutes. Why? Well, there have been numerous studies that have shown that deep breathing can help to lower stress hormone levels. This means that you will feel better, get an improved night's sleep, and you will have less anxiety too.
Drink more water – You probably expected this to be on the list, but the importance of drinking more water should never be ignored. Your body needs water for almost every function. If you are dehydrated, this could be the cause of headaches, pains, aches, and a number of other symptoms.
Have one veggie night per week – A lot of people eat far too much meat, red meat especially. So, why not have a veggie night once a week? Not only is this good for your health, but it will be good for your bank balance too. There are so many great recipes online that can give you ideas regarding tasty and creative dishes that do not incorporate any sort of meat or fish. Once you start off with one night per week, you may then decide that you want to up it to two nights, and so on. However, it always helps to start off small so that it is easier and more manageable, and you can then get used to it.
Sign up for an online pharmacy – Nowadays, you can easily order your prescriptions and medications over the Internet via an online pharmacy. This can help you to boost your health because it ensures you never experience delays with your medication. If you are someone who often doesn't take their recommended course of tablets because you cannot get to the doctors in time for a repeat prescription, then this is definitely a good suggestion for you. Your medication will be delivered to your door with a click of a button.
Make a dedicated effort to lower your stress levels – There is no denying that we live in a very stress-filled world at the moment! The world we live in is one that has heaps of pressure, and it can be difficult to stay on top of everything and keep those stress levels low. However, it is vital that you find a way to do so. After all, if you don't adrenal fatigue and health can start to take a tumble, which is the last thing you want. For those who are unaware, adrenal fatigue relates to a group of different symptoms that impact people who are under a lot of physical, emotional, or mental stress. From being a single parent to having a stressful job, there are a lot of different reasons why you may be struggling. Therefore, we recommend that you look for different ways to reduce those stress levels so that you can enjoy a more calming and peaceful life. Whether it is doing some breathing techniques or taking more regular breaks so you can have moments for yourself, there are a lot of different ways that you can make sure you are keeping your stress levels to a minimum. The importance of this should not be overlooked, as stress can impact our mental and physical health in so many different ways. 
Do something nice for someone every day – You will be surprised by how good this makes you feel, and by how much this has a positive impact on your health. It's all about mental well being. When you do something nice for another person, you are benefitting their health, as well as your own. First and foremost, there is no denying that it feels good to hear some nice words for someone or to get a helping hand when you need it. You feel recognised and appreciated, and this is something we all need. At the same time, doing something nice for someone else and seeing their reaction can make you feel amazing too. After all, doing something good for someone is a gift for yourself at the same time. You will find that the deed continues throughout the day, making you feel great and happy within yourself. 
Incorporate some movement into your commute – If you do not have an active job, this is particularly important. Sitting at a computer all day can be bad for your health. One way to combat this is by incorporating some movement into your commute. If you can walk or bike to work, you should give this a go. If not, start parking your car further away from your place of work so that you have to walk there and back. You should also start using the stairs instead of the elevator whenever you can.
Start meal planning – You will find it much easier to eat healthily if you plan your meals. At the start of every week, make a menu of what you are going to cook for dinner every evening, as well as what you are going to make for your lunches every day. Not only will this help you to eat better, but you will save money too. Make sure you incorporate some healthy snacks into your food prep for work. This will stop you from going to the vending machine whenever you are bored or your energy is zapped. The great thing about the times we live in at the moment is that you can easily get recipes and meal prep inspiration online. So, if you are struggling, simply do a little bit of digging online and we are sure that you will find a lot of different options when it comes to meal ideas and clever food prep suggestions for the week ahead. Not only is this going to help you to be more organized, but you will find that it actually saves you quite a bit of money in the process. After all, when we do not have a food plan for the week ahead, we tend to spend a lot of money on items we do not need. Food can end up going in the bin because we do not use it. This ends up in an awful lot of waste, and we should all be looking to reduce this, so meal prep is great in many ways.
Keep a journal – Last but not least, keeping a journal is good for a person's mental health. You should write down your thoughts. It doesn't need to be a long entry; you can simply jot down a few bullet points every evening. This will help you to articulate your thoughts so that they do not wear you down. After all, it can be very difficult to sleep if you have lots on your mind. A lot of experts advise this approach for people who suffer from insomnia. One of the main reasons why a lot of people struggle to get the hours of sleep they need is because they cannot shut off when they go to sleep; their minds are still going at a million miles per hour. They are thinking about what they need to do the following day and any worries or concerns that they may have. Because of this, it very much makes sense to keep a journal so you can offload some of these thoughts and worries and you can have a much more restful night of sleep. Once you get into the habit of doing this, you will see that it actually does make a significant difference when it comes to drifting off and enjoying a good night of rest. 
So there you have it: some of the best ways to give your health a boost. The suggestions that have been provided are really simple and easy, so there is no excuse not to give yourself a bit of TLC. we are sure that you will start to notice a difference as time goes on. However, as is the case with anything, it requires patience and persistence. You cannot expect to turn your health around in one night.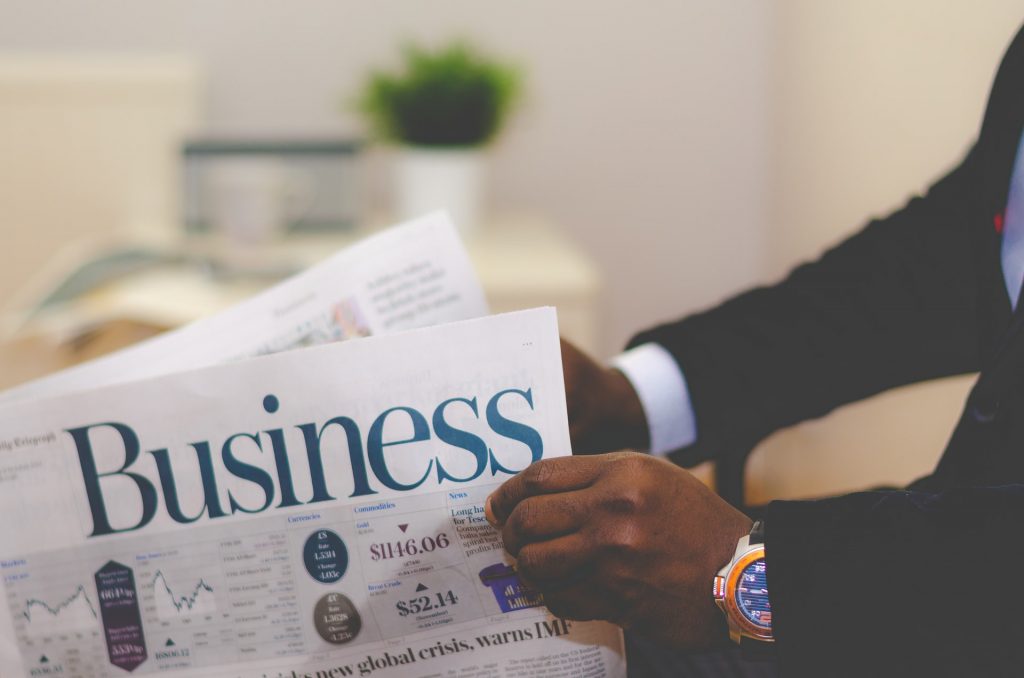 There are good and bad sides to buying a business and starting your own business from scratch. For lots of people, the positives of buying an established business outweigh the positives of starting a business. Here are the reasons why buying an existing business could be the right choice.
Easier To Secure Finance
All businesses will need finance. Unless you can fund your business yourself, you'll need to secure financing from investors. Most lenders will be more willing to lend money to an established business that they can already see is doing well, rather than risk an unknown factor.
Income From Day One
One of the downsides of starting a business is that most start-ups will go through an early stage where they don't make much, if any, money. For some entrepreneurs, this stage can last for several years.
During this stage, you will need to pay out for things like your premises, as well as equipment, installation of equipment, stock, materials, fixtures and fittings, legal and professional fees, a license, uniforms, and more.
If you don't have finance in place or another form of income, this stage can be very tough for a new business owner. If you buy a business, you can start earning from day one, and avoid this tricky period where you might be out of pocket.
Established Brand
When you buy a business that already exists, you are also buying into a brand that is already known, recognizable, and has a track record. You get the business complete with all the trademarks, copyrights, and websites associated with it, as well as the business locations.
This means that your business will already have customers, lenders, suppliers, and other contacts that are confident in the business already.
Instant Customer Access
An existing business also has customers already, which can help you succeed straight away. You can use a range of strategies and marketing to build on the existing customer base, but won't have to struggle to build a customer base from scratch.
Established Network Of Contacts
When you start a business from scratch, a lot of your time and energy has to be put into building up a network of contacts.
All businesses need to have supplier and marketing contacts, so buying an existing business that already has those contacts in place allows you to hit the ground running.
Like money lenders, suppliers and marketing companies are more likely to offer you more favourable terms if your business has been around for a while and they know it.
Focus On Growing The Business
When an entrepreneur starts a new business, they will have to put a lot of their energy into getting their business off the ground. This takes a lot of time and can be very tiring.
On the other hand, when you take over a business that is already established, you'll be freer to focus on the areas of the business that most need your attention, aiding the growth of the business as a whole.