1971 India Pakistan War: Role of Russia, China, America and Britain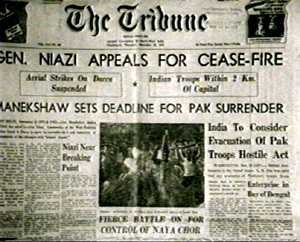 It was in the year 1971 when the two South Asian rivals declared war on each other, causing a great loss to the lives, property and territory in case of Pakistan.
"As the topic sounds controversial, before we begin we would like to tell that every information in this article is sourced. The article was written after a detail analysis of various sources. All the relevant and immediate sources are listed at the end of the Article."
Background
Countries Involved in 1971 War, Click to Enlarge
Before 1971, Bangladesh used to be a part of Pakistan as East Pakistan. According to Najam Sethi, a well respected and honoured journalist from Pakistan, East Pakistan always complained that they received less development funds and less attention from the West Pakistan (Punjabi) dominating government. Bengalis in East Pakistan also resisted the adoption of Urdu as the state language. The revenue from export, whether it was from the Cotton of West Pakistan or Jute of East Pakistan, was handled mainly by West Pakistan. Lastly, in an election conducted just some months before the war, the victory was gained by the East Pakistani leader and still he was not given the power, thus fueling the movement in East Pakistan.
Pakistani army started its operation in East Pakistan to contain the movement and anger among the Bengalis. It is reported that the army was involved in mass killing of public and mass rape of women. India was aware of this and was only waiting for a trigger to start the war. India started receiving huge number of refugees which became unmanageable, pushing it to intervene in the situation. The situation soon attracted the attention of many other countries. Thus the war later was not only between India and Pakistan, but many countries were involved in 1971 Indo Pakistani war (War of Liberation of Bangladesh) directly or indirectly.
In May, Indira Gandhi wrote to Nixon about the 'carnage in East Bengal' and the flood of refugees, burdening India. After L K Jha (then the Indian ambassador to US) had warned Kissinger that India might have to send back some of the refugees as guerrillas, Nixon commented, 'By God, we will cut off economic aid [to India].'
A few days later, when the US president said 'the goddamn Indians' were preparing for another war, Kissinger retorted 'they are the most aggressive goddamn people around.'
US and China Connection, A Little Known Fact
(All Excerpts and Sources from 929 page long Volume XI of the Foreign Relations of the United States)
US sympathized with Pakistan, because of various reasons. Among them two reasons were that: firstly, Pakistan belonged to American led military Pact, CENTO and SEATO; secondly, US believed any victory of India will be considered as the expansion of Soviet influence in the parts gained by India with the victory, as it was believed to be a pro Soviet nation, even though they were non aligned.
In a telegram sent to US Secretary of State Will Roger, on March 28, 1971, the staff of the US consulate in Dhaka complained, 'Our government has failed to denounce the suppression of democracy. Our government has failed to denounce atrocities. Our government has failed to take forceful measures to protect its citizens while at the same time bending over backwards to placate the West Pakistan dominated government… We, as professional public servants express our dissent with current policy and fervently hope that our true and lasting interests here can be defined and our policies redirected in order to salvage our nation's position as a moral leader of the free world.'
This brought China in the picture. US needed help from China and the messenger was Pakistan. US  approached China very secretly on this issue, who was more than welcoming as it believed that their relations with US could improve from this onward.
During the second week of July, 1971, Kissinger arrived in Beijing, where he heard the words by then Chinese Prime Minister Zhou Enlai: "In our opinion, if India continues on its present course in disregard of world opinion, it will continue to go on recklessly. We, however, support the stand of Pakistan. This is known to the world. If they [the Indians] are bent on provoking such a situation, then we cannot sit idly by.' On this, Kissinger responded that China should know that the US also backs Pakistan on this issue.
Indira Gandhi, the Indian prime minister in those times decided to tour most of the Western capitals to prove Indian stand and gain support and sympathy for the Bengalis of East Pakistan. On November 4th and 5th she met Nixon in Washington. Nixon straight forwardly told her that a new war in the subcontinent was out of the question.
The next day, Nixon and Kissinger assessed the situation. Kissinger told Nixon: 'The Indians are bastards anyway. They are plotting a war.'
The pressure increased in East Pakistan, which attracted Indian attention. Indians were preparing for war and were concentrated on the Eastern front. To divert the pressure, on December 3, in the dark of night, even before India could attack East Pakistan, Pakistan opened western front and air raided six Indian Airfields in Kashmir and Punjab.
The CIA reported to the US President that Indian Prime Minister believes that the Chinese will never intervene militarily in North India, and thus, any action from China would be a surprise for India and Indian military might collapse in tensed situation caused by fighting in three different fronts (East, North and West).
Hearing this, on December 9, Nixon decided to send the aircraft carrier USS Enterprise into the Bay of Bengal to threaten India. The plan was to Surround India from all four sides and force them to retreat and leave East Pakistan.
On December 10, Nixon instructed Kissinger to ask the Chinese to move some troops toward the Indian frontier. 'Threaten to move forces or move them, Henry, that's what they must do now.' China feared any action on India might attract Soviet aggression. At this, US assured China that any action taken by Soviet Union will be countered by US to protect China.
Pakistani army had somehow maintained their position and resisted Indian advancement. They believed China is preparing to open the Northern front which will slow down or completely stop the Indian advancement. In fact, the myth of Chinese activity was also communicated to Pakistan's army to boost their moral, to keep their will to fight and hope alive. Lieutenant General A A K Niazi, the Pakistani army commander in Dhaka, was informed: "NEFA front has been activated by Chinese, although the Indians, for obvious reasons, have not announced it." But Beijing never did.
In Washington, Nixon analysed the situation thus: 'If the Russians get away with facing down the Chinese and the Indians get away with licking the Pakistanis…we may be looking down the gun barrel.' Nixon was not sure about China. Did they really intend to start a military action against India?

Soviet Union / Russian Role in the Indo Pakistan 1971 War.
As India had decided to go on with the war, and Indira Gandhi had failed to gain American support and sympathy for the Bengalis who were being tortured in East Pakistan, she finally took a hard move and on August 9, signed a treaty of peace, friendship and cooperation with Soviet Union.
The State Department historian says, 'in the perspective of Washington, the crisis ratcheted up a dangerous notch, India and the Soviet Union have signed a treaty of peace, friendship and cooperation.' It was a shock to America as this was what they feared, expansion of Soviet influence in South Asia. They feared that involvement of Soviet Union could sabotage their plan.
On December 4, just one day after Pakistan raided Indian airfields in Kashmir and Punjab declaring war on India, America's proxy involvement in the war was becoming clear. Thinking that the Soviet Union might enter the war if they come to know this, which could cause a lot of destruction to Pakistan and American equipment given to Pakistan, US ambassador to the United Nations George H W Bush [later 41st president of the United States and father of George Bush] introduced a resolution in the UN Security Council, calling for a cease-fire and the withdrawal of armed forces by India and Pakistan. Believing India can win the war and Indira Gandhi being determined to protect the interest of Bengalis, Soviet Union vetoed out the resolution, thus letting India fight for the cause. Nixon and Kissinger pressurized Soviets to a very extent but luck did not support them.
[yt video="iQchmaC5-q8"]
Video Translated by : Ella Salomatina, The World Reporter.
On 3rd December, 1971, the World was shaken by another war between India and Pakistan. Pakistani airforce raided Indian cities and airstrips. The Indian PM, Indira Gandhi, brought the country in the state of emergency and ordered Indian army to reflect the aggression. Fierce military operations developed on the ground, in the air and in the sea.
Historic document: "Confidential. December, 10, 1971. Moscow. For the DM Marshal Andrey Grechko.
According to the information from our ambassador in Delhi, in the very first day of the conflict the Indian destroyer 'Rajput' had sunk a Pakistani submarine with deep bombing. On December, 4 and 9, the speed boats of India had destroyed and damaged 10 Pakistani battle ships and vessels by Soviet anti ship P-15 missiles. In addition 12 Pakistani oil storage were burned in flame."
Britain and Soviet Confrontation
Confidential – The Commander of the Military Intelligence Service Gen. Pyotr Ivashutin.
"The Soviet Intelligence has reported that the English operative connection has come nearer to territorial India, water led by an aircraft carrier "Eagle" [On December 10]. For helping friendly India, Soviet government has directed a group of ships under the command of contr-admiral V. Kruglyakov."
Vladimir Kruglyakov, the former (1970-1975) Commander of the 10th Operative Battle Group (Pacific Fleet) remembers:
"I was ordered by the Chief Commander to track the British Navy's advancement, I positioned our battleships in the Bay of Bengal and watched for the British carrier "Eagle".
But Soviet Union didn't have enough force to resist if they encountered the British Carrier. Therefore, to support the existing Soviet fleet in the Bay of Bengal, Soviet cruisers, destroyers and nuclear submarines, equipped with anti ship missiles, were sent from Vladivostok.
In reaction English Navy retreated and went South to Madagascar.
Soon the news of American carrier Enterprise and USS Tripoli's advancement towards Indian water came.
V. Kruglyakov " I had obtained the order from the commander-in-chief not to allow the advancement of the American fleet to the military bases of India"
We encircled them and aimed the missiles at the 'Enterprise'. We had blocked their way and didn't allow them to head anywhere, neither to Karachi, nor to Chittagong or Dhaka".
The Soviet ships had small range rockets (only upto 300 KM). Therefore, to hold the opponent under the range, commanders ran risks of going as near to the enemy as possible.
"The Chief Commander had ordered me to lift the submarines and bring them to the surface so that it can be pictured by the American spy satellites or can be seen by the American Navy!' It was done to demonstrate, that we had all the needed things in Indian Ocean, including the nuclear submarines. I had lifted them, and they recognized it. Then, we intercepted the American communication. The commander of the Carrier Battle Group was then the counter-admiral Dimon Gordon. He sent the report to the 7th American Fleet Commander: 'Sir, we are too late. There are Russian nuclear submarines here, and a big collection of battleships'.
Americans returned and couldn't do anything. Soviet Union had also threatened China that, if they ever opened a front against India on its border, they will receive a tough response from North.
Role of Sri Lanka
Pakistani high commissioner in Colombo, Seema Ilahi Baloch said in her speech addressed to Lanka-Pakistan business council in Colombo in June, 2011 that Pakistan can never forget the help which Sri Lanka offered to Pakistan during the 1971 war between India and Pakistan.
"We in Pakistan cannot forget the logistical and political support Sri Lanka extended to us in 1971 when it opened its refueling facilities for us," she said.
Pakistani Aircraft destined to East Pakistan flew taking a round of India via Sri Lanka, since they could not fly over Indian sky. This forced Pakistan to get its aircrafts refueled on the way. Sri Lanka eager to help Pakistan, allowed Pakistani aircrafts for refueling at the Bandaranaike airport.
The war ended with the surrender of Pakistani army as they missed American help due to quick Russians who blocked both America and China from preventing India to advance. With this, a new country named Bangladesh was formed, which was recognized by the whole world and by Pakistan in the following year with Shimla Agreement.

Warning: mysqli_query(): (HY000/1): Can't create/write to file '/tmp/#sql_7ae_0.MYI' (Errcode: 30 - Read-only file system) in /home/thewosf4/public_html/wp-includes/wp-db.php on line 2056

Warning: mysqli_query(): (HY000/1): Can't create/write to file '/tmp/#sql_7ae_0.MYI' (Errcode: 30 - Read-only file system) in /home/thewosf4/public_html/wp-includes/wp-db.php on line 2056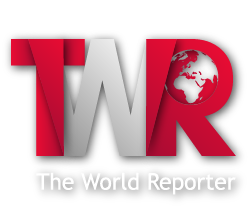 Warning
: mysqli_query(): (HY000/1): Can't create/write to file '/tmp/#sql_7ae_0.MYI' (Errcode: 30 - Read-only file system) in
/home/thewosf4/public_html/wp-includes/wp-db.php
on line
2056
Employee Training and Development Becomes One of the Most Disruptive Megatrends That Is Shaping the Future of Work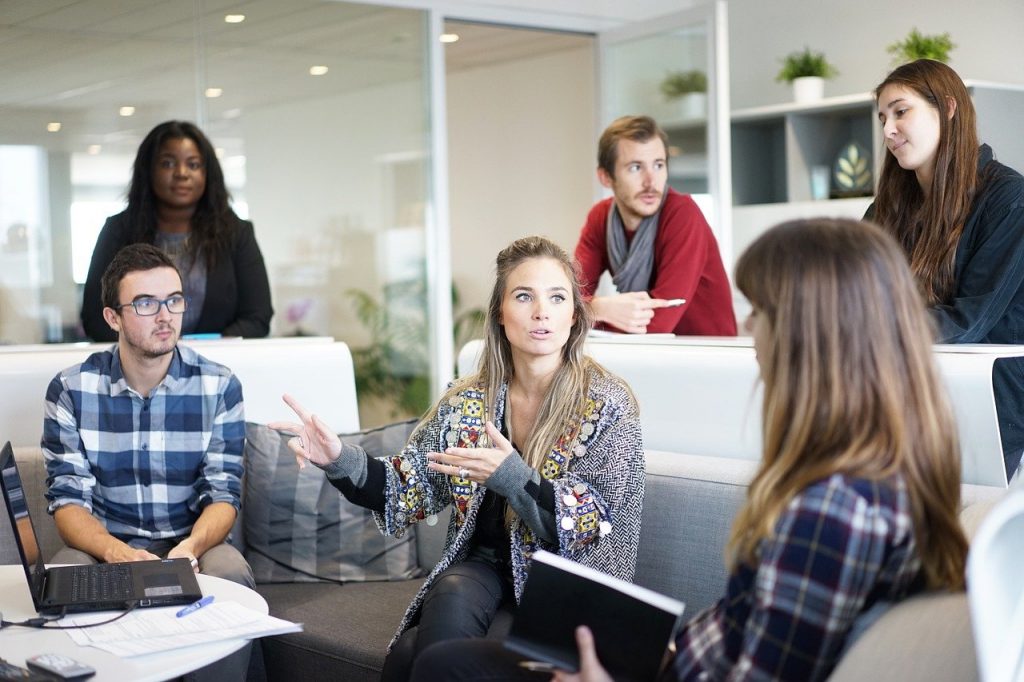 There is no question about the effectiveness of employee training and development. It's incredibly important to help your staff advance their skills and knowledge to help grow a business, but the impact of employee learning has often been understated and even neglected. However, companies are now suggesting that employee training and development is one of the biggest megatrends that have completely transformed the future of work. It has overhauled how businesses should be developing and engaging with employees, and it's leading to an incredibly diverse and talented workforce that is capable of wonderful new things.
Part of the problem of employee training and development is that it's difficult to measure its impact on the workplace. Employee performance often isn't a quantitative measurement that is easy to read and link to their output. This is one of the reasons why the effectiveness of employee training and development has been questioned by management experts.
Thankfully, new strategies have been developed to help measure workplace learning and its impact on companies. Below, we've included a helpful infographic that covers some of the most important measurements, such as return on investment and how it is calculated in the context of employee learning and development. It should put the effectiveness of employee training into perspective and will help you better understand when training is needed and how development actually improves your business and its productivity.
Infographic by:
Ezra Coaching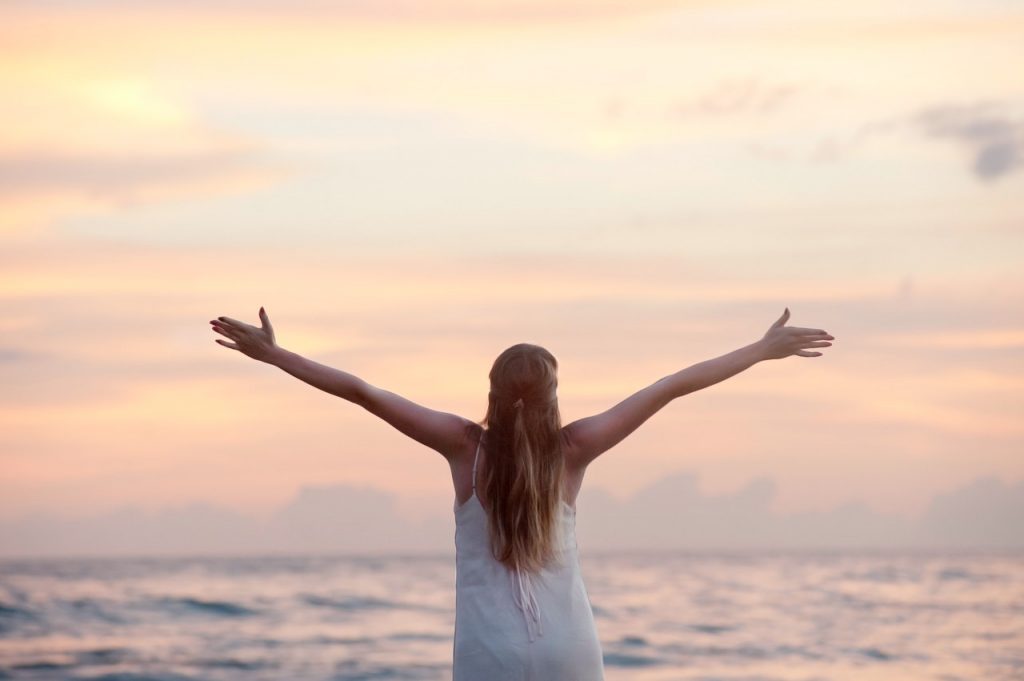 It does not matter how old you are, where you live, or what your occupation is, your health should always be a top priority. However, most of us are a little bit guilty of letting our well-being slide from time to time. With that being said, read on to discover some of the simple ways you can give your health a boost today.
Get rid of at least one item in your life that contains toxic chemicals – You may be shocked by just how many items in your life contain toxic chemicals. This includes everything from air fresheners to bed sheets. Get rid of one of these items and replace it with something natural instead. This is something you should make a habit to do every few months or so. You will be surprised by just how much of a difference this can make. 
Deep breathe for at least five minutes – Throughout the day, you should make sure you take the opportunity to deep breathe for at least five minutes. Why? Well, there have been numerous studies that have shown that deep breathing can help to lower stress hormone levels. This means that you will feel better, get an improved night's sleep, and you will have less anxiety too.
Drink more water – You probably expected this to be on the list, but the importance of drinking more water should never be ignored. Your body needs water for almost every function. If you are dehydrated, this could be the cause of headaches, pains, aches, and a number of other symptoms.
Have one veggie night per week – A lot of people eat far too much meat, red meat especially. So, why not have a veggie night once a week? Not only is this good for your health, but it will be good for your bank balance too. There are so many great recipes online that can give you ideas regarding tasty and creative dishes that do not incorporate any sort of meat or fish. Once you start off with one night per week, you may then decide that you want to up it to two nights, and so on. However, it always helps to start off small so that it is easier and more manageable, and you can then get used to it.
Sign up for an online pharmacy – Nowadays, you can easily order your prescriptions and medications over the Internet via an online pharmacy. This can help you to boost your health because it ensures you never experience delays with your medication. If you are someone who often doesn't take their recommended course of tablets because you cannot get to the doctors in time for a repeat prescription, then this is definitely a good suggestion for you. Your medication will be delivered to your door with a click of a button.
Make a dedicated effort to lower your stress levels – There is no denying that we live in a very stress-filled world at the moment! The world we live in is one that has heaps of pressure, and it can be difficult to stay on top of everything and keep those stress levels low. However, it is vital that you find a way to do so. After all, if you don't adrenal fatigue and health can start to take a tumble, which is the last thing you want. For those who are unaware, adrenal fatigue relates to a group of different symptoms that impact people who are under a lot of physical, emotional, or mental stress. From being a single parent to having a stressful job, there are a lot of different reasons why you may be struggling. Therefore, we recommend that you look for different ways to reduce those stress levels so that you can enjoy a more calming and peaceful life. Whether it is doing some breathing techniques or taking more regular breaks so you can have moments for yourself, there are a lot of different ways that you can make sure you are keeping your stress levels to a minimum. The importance of this should not be overlooked, as stress can impact our mental and physical health in so many different ways. 
Do something nice for someone every day – You will be surprised by how good this makes you feel, and by how much this has a positive impact on your health. It's all about mental well being. When you do something nice for another person, you are benefitting their health, as well as your own. First and foremost, there is no denying that it feels good to hear some nice words for someone or to get a helping hand when you need it. You feel recognised and appreciated, and this is something we all need. At the same time, doing something nice for someone else and seeing their reaction can make you feel amazing too. After all, doing something good for someone is a gift for yourself at the same time. You will find that the deed continues throughout the day, making you feel great and happy within yourself. 
Incorporate some movement into your commute – If you do not have an active job, this is particularly important. Sitting at a computer all day can be bad for your health. One way to combat this is by incorporating some movement into your commute. If you can walk or bike to work, you should give this a go. If not, start parking your car further away from your place of work so that you have to walk there and back. You should also start using the stairs instead of the elevator whenever you can.
Start meal planning – You will find it much easier to eat healthily if you plan your meals. At the start of every week, make a menu of what you are going to cook for dinner every evening, as well as what you are going to make for your lunches every day. Not only will this help you to eat better, but you will save money too. Make sure you incorporate some healthy snacks into your food prep for work. This will stop you from going to the vending machine whenever you are bored or your energy is zapped. The great thing about the times we live in at the moment is that you can easily get recipes and meal prep inspiration online. So, if you are struggling, simply do a little bit of digging online and we are sure that you will find a lot of different options when it comes to meal ideas and clever food prep suggestions for the week ahead. Not only is this going to help you to be more organized, but you will find that it actually saves you quite a bit of money in the process. After all, when we do not have a food plan for the week ahead, we tend to spend a lot of money on items we do not need. Food can end up going in the bin because we do not use it. This ends up in an awful lot of waste, and we should all be looking to reduce this, so meal prep is great in many ways.
Keep a journal – Last but not least, keeping a journal is good for a person's mental health. You should write down your thoughts. It doesn't need to be a long entry; you can simply jot down a few bullet points every evening. This will help you to articulate your thoughts so that they do not wear you down. After all, it can be very difficult to sleep if you have lots on your mind. A lot of experts advise this approach for people who suffer from insomnia. One of the main reasons why a lot of people struggle to get the hours of sleep they need is because they cannot shut off when they go to sleep; their minds are still going at a million miles per hour. They are thinking about what they need to do the following day and any worries or concerns that they may have. Because of this, it very much makes sense to keep a journal so you can offload some of these thoughts and worries and you can have a much more restful night of sleep. Once you get into the habit of doing this, you will see that it actually does make a significant difference when it comes to drifting off and enjoying a good night of rest. 
So there you have it: some of the best ways to give your health a boost. The suggestions that have been provided are really simple and easy, so there is no excuse not to give yourself a bit of TLC. we are sure that you will start to notice a difference as time goes on. However, as is the case with anything, it requires patience and persistence. You cannot expect to turn your health around in one night.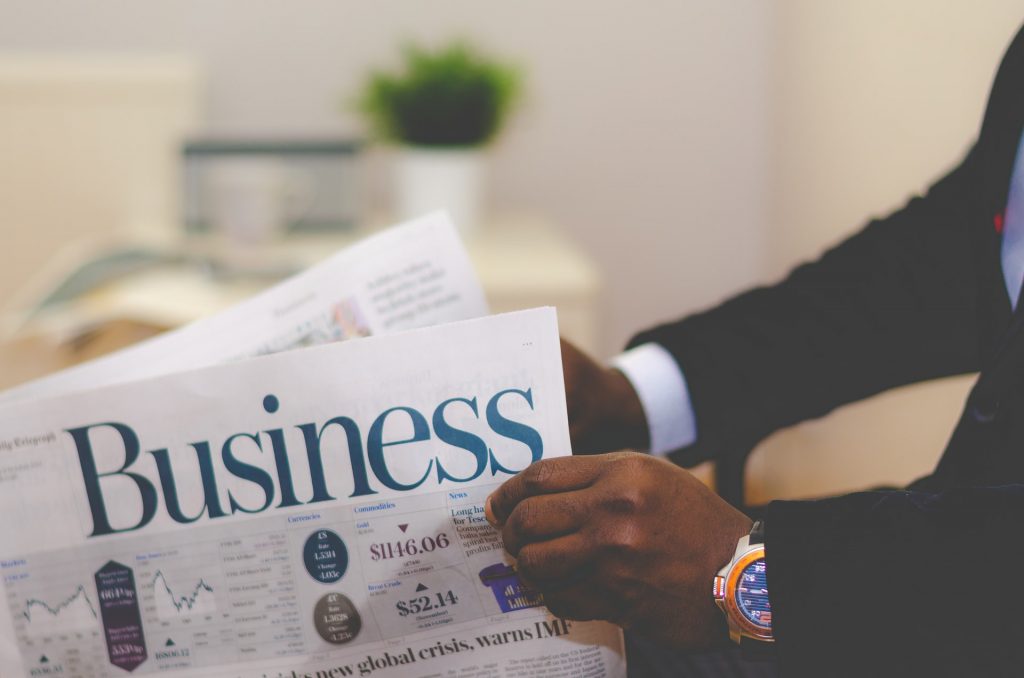 There are good and bad sides to buying a business and starting your own business from scratch. For lots of people, the positives of buying an established business outweigh the positives of starting a business. Here are the reasons why buying an existing business could be the right choice.
Easier To Secure Finance
All businesses will need finance. Unless you can fund your business yourself, you'll need to secure financing from investors. Most lenders will be more willing to lend money to an established business that they can already see is doing well, rather than risk an unknown factor.
Income From Day One
One of the downsides of starting a business is that most start-ups will go through an early stage where they don't make much, if any, money. For some entrepreneurs, this stage can last for several years.
During this stage, you will need to pay out for things like your premises, as well as equipment, installation of equipment, stock, materials, fixtures and fittings, legal and professional fees, a license, uniforms, and more.
If you don't have finance in place or another form of income, this stage can be very tough for a new business owner. If you buy a business, you can start earning from day one, and avoid this tricky period where you might be out of pocket.
Established Brand
When you buy a business that already exists, you are also buying into a brand that is already known, recognizable, and has a track record. You get the business complete with all the trademarks, copyrights, and websites associated with it, as well as the business locations.
This means that your business will already have customers, lenders, suppliers, and other contacts that are confident in the business already.
Instant Customer Access
An existing business also has customers already, which can help you succeed straight away. You can use a range of strategies and marketing to build on the existing customer base, but won't have to struggle to build a customer base from scratch.
Established Network Of Contacts
When you start a business from scratch, a lot of your time and energy has to be put into building up a network of contacts.
All businesses need to have supplier and marketing contacts, so buying an existing business that already has those contacts in place allows you to hit the ground running.
Like money lenders, suppliers and marketing companies are more likely to offer you more favourable terms if your business has been around for a while and they know it.
Focus On Growing The Business
When an entrepreneur starts a new business, they will have to put a lot of their energy into getting their business off the ground. This takes a lot of time and can be very tiring.
On the other hand, when you take over a business that is already established, you'll be freer to focus on the areas of the business that most need your attention, aiding the growth of the business as a whole.