What Is CBD Oil Good For?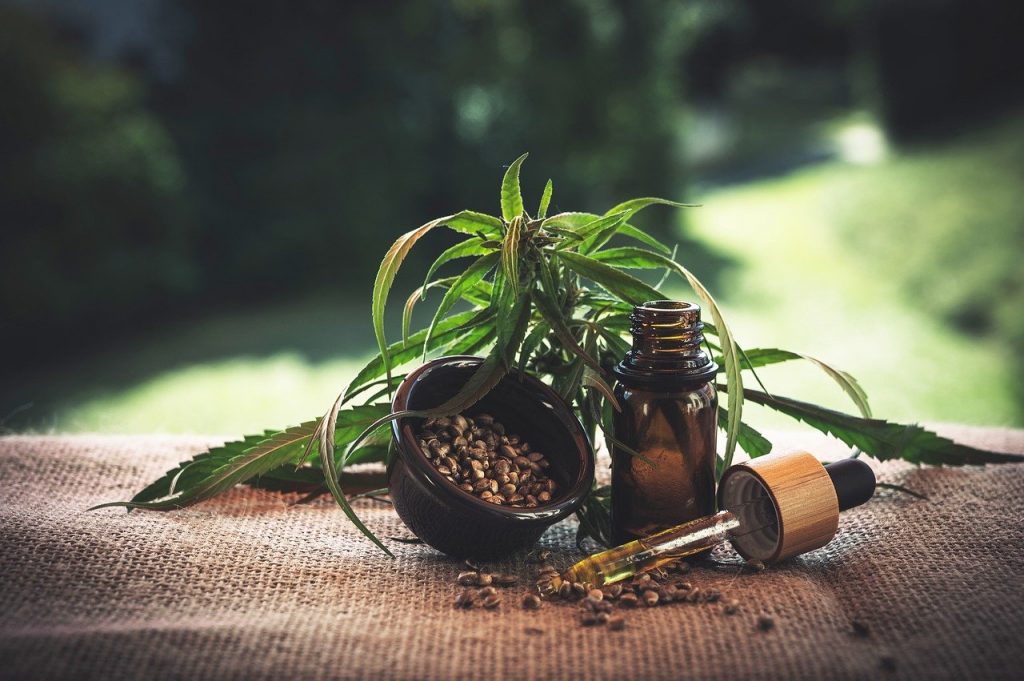 Why do people take CBD? There is no one answer. Years of criminalization and stigma means that scientific study of the link between human health and this cannabinoid still has a long way to go. But research lag hasn't prevented the CBD market from marching forward–a whopping 14% of Americans use CBD products.
Whether you're considering a discrete and travel-friendly CBD capsule, a flavored tincture to take sublingually, a jar of CBD gummy candies to keep at your desk, or some other CBD product, Penguin Labs is here to help you find the right experience for you. If you wrestle with any of the problems we talk about below, you're likely to find fellow sufferers who take CBD and find relief.
Anxiety and Depression
Anxiety and depression are very common, often intertwined conditions. Studies in both animals and humans suggest that CBD may help, determining, for example, that CBD can help mice navigate stressful situations or humans experience lower discomfort and cognitive impairment during anxiety-inducing public speaking tasks.
CBD's potential for treating anxiety and depression has implications for a huge swath of users. While many people take CBD to help with normal emotional reactions to stressful situations, others use CBD to tackle serious mental health conditions characterized by intense anxiety or depression, such as PTSD.
Pain
CBD's interactions with the human endocannabinoid system, combined with its powerful and well-documented anti-inflammatory qualities, may explain its apparent pain-mitigating powers. CBD has been shown to reduce pain symptoms accompanying conditions such as sciatica, multiple sclerosis, and arthritis.
Insomnia
Few things feel worse than lying awake instead of getting enough sleep, and persistent sleep deprivation can increase your risk of serious health problems. Insomnia is closely linked to other conditions commonly addressed by CBD users, such as anxiety or chronic pain, so it's hardly surprising that many people also use CBD to address sleep.
Much of CBD's popularity for sleep likely stems from its effects on other underlying conditions. You're much more likely to fall asleep if you're not consumed by worry or wracked by pain.
Acne
Cannabidiol is a powerful anti-inflammatory–and that's promising news for anyone who cares about skincare. Studies show that CBD can help regulate the sebum overproduction and inflammation that causes acne. Because it seems to regulate skin rather than over-drying it like some harsh acne treatments, CBD has also shown promise for common skin issues such as dryness or redness.
The science still has a way to go before becoming set in stone, but that hasn't stopped CBD from becoming an extremely popular and trendy skincare component, consistent with broader increased consumer interest in natural, plant-based ingredients.
Epilepsy
While the anecdotal evidence and early studies we've seen so far regarding CBD hold immense promise, most of the medical community agrees that there's not enough evidence to definitively state CBD treats any one medical issue–with one prominent and important exception. That exception is treatment-resistant epilepsy.
High-CBD cannabis strain Charlotte's Web is named after Charlotte Figi, a young girl who experienced extreme and medication-resistant seizures due to Dravet syndrome. CBD oil drastically reduced Charlotte's symptoms, transforming her into a figurehead for the medical cannabis movement. Charlotte tragically passed away in 2020 due to Covid-19, but other Dravet syndrome sufferers continue to benefit from Charlotte's Web and from the seizure medication Epidiolex, the first ever drug containing CBD to be approved by the FDA.
Charlotte's case is significant not only because of the immediate impact it had on other families with the same condition, but because it shows how anecdotal evidence regarding CBD can gradually become supported by the medical establishment with enough research and community activism.
While some suspected health benefits of CBD may eventually become discredited by rigorous studies, others may garner more and more support from formal research.
Other Conditions
What else is CBD good for? While we've already talked about some of the most common reasons people take CBD, there's anecdotal and sometimes research-backed evidence that CBD can help other conditions.
Project CBD, an online hub for activism and cannabidiol science, tracks studies connecting CBD use to improvements in dozens of conditions, from alcoholism to osteoporosis. The sheer number of uses CBD proponents have suggested for the cannabinoid is a big part of why CBD skeptics call it snake oil. The reality is probably somewhere in between–CBD likely doesn't cure every condition it's ever been marketed under (especially by unscrupulous manufacturers), but the science and evidence we have so far suggests plenty of untapped potential.
A Note on Taking CBD Safely and Effectively
CBD is widely regarded as very safe. But as with any other substance, it's important to become an informed consumer about its possible health impacts, both positive and negative. Many of the conditions we've talked about above, such as PTSD or epilepsy, can be serious or even fatal.
That's why it's essential to talk to a medical professional before starting or stopping any treatment regimen, whether it contains CBD elements or not. CBD side effects are usually mild but can occur in some individuals. Exercise particular caution (and consult a doctor) if you are already taking medication, as CBD can change how your liver processes your existing treatment.
The dosage and method you use to take your CBD can alter your experience significantly. So whatever problem you're tackling, be sure to keep on experimenting if your first CBD product doesn't get the desired results.
An sudden problem, such as a spike in pain from an old injury, might demand sublingual administration of CBD oil directly under the tongue, where blood vessels will absorb it into your system immediately. Edible CBD, meanwhile, will enter your system later and stay there longer. Always get your CBD from a manufacturer that provides third party lab verification of their products' contents, helping you avoid unwanted contaminants or overpaying for poorly formulated products.
CBD science still has a long way to go, and there's no doubt that unethical marketing has led some people to believe CBD can do anything and everything. That's not true, but it's also not true that the best CBD oil is just a fad. Plenty of people have found real relief, and stories like Charlotte FIgi's show that it's not all in their heads and anecdotal evidence may soon have even more research-based proof.
How will industrial cleaning machines be next years?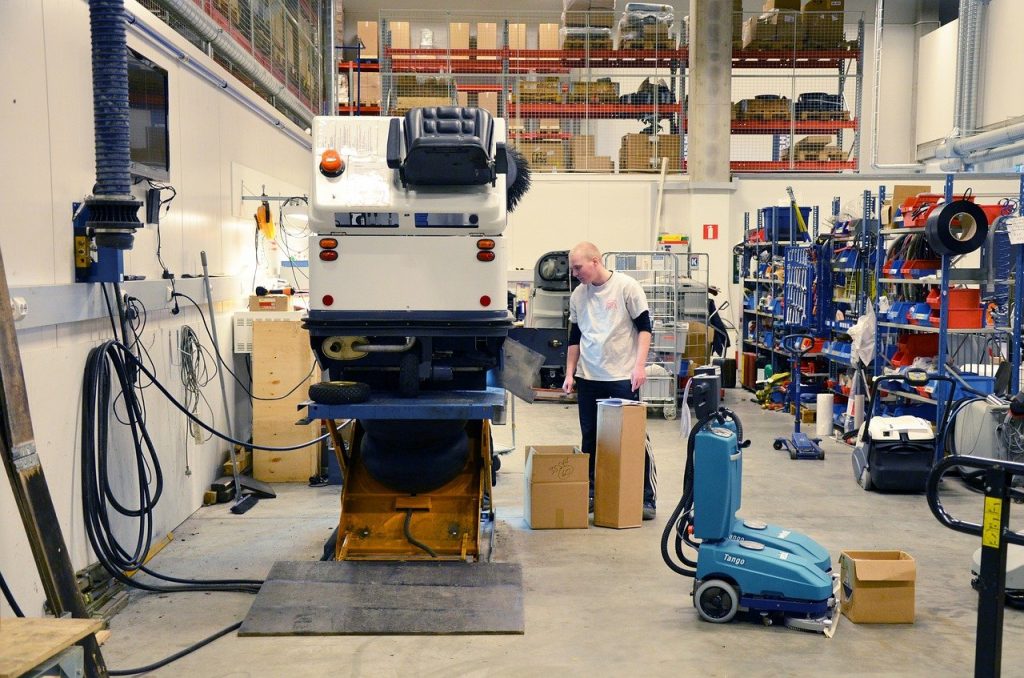 Cleaning is very important to have a good health. Since the Coronavirus appeared in our lives, this practice is very essential for people. Washing your hands is very good for you and for people but public areas must be cleaned as well. For example, your workplace. But if your work is in a big building, how can you clean everything as soon as possible? Or what about hospitals? They are actually full with sick people.
Don´t worry. I have one solution for you. Industrial cleaning machines market growth strategies are everything that you and your business need. This new product uses a system of industrial ultrasonic cleaner at the same time that helps the environment. Some companies use this technique since a lot of years because is very effective in cleaning efficiency. Now, I am going to explain to you some concepts about that. For example:
Why industrial cleaning machines are important to you
Industrial cleaning is a hard work. When you move around the same place that a lot of people, the public areas need stay clean. Everything must be cleaned every time to avoid to get the virus but it´s difficult that workers do this hard work.
They need be helped by the machines which have developed last years. The most important thing about the evolution is the industrial cleaning machines are made thinking about environment.
Effectiveness and respect for the environtment are the best qualities than they have wanted to prove because the health is the most important thing for the world population.
One recent investigation has concluded that industrial cleaning machines are very important to the future. Experts think that we are in front the best market trend in recent times. The investigations include a lot of countries which have some strategies to grow the market in the next five or six years maximum.
Industrial ultrasonic cleaner
Ultrasonic technology is kind to the environment. Apart from this, industrial ultrasonic cleaner gives the best methods of the market respect to others competitors. That means good advantages because their methods are safe and confidence for the customers. These machines are suitable for cleaning hospitals, medical tools or whatever other area from health.
If hospitals are full for Coronavirus or other pathologies, cleaning is essential. Industrial ultrasonic cleaner can be high-power (HPU) or low-power. The first create submicroscopic vapor bubbles which disperses and contract. The temperature and pressure go up and then particles are released entirely. This process guarantees good results because, thanks to deep clean, the machine is able to eliminate the dirt lodged in the pieces, even in places with difficult access. However, industrial ultrasonic with low power only can clean objects like jewelry or medical instruments. Save money and time, quality higher cleaner, support the environment because they use little laundry soap and water, they use automatic system are some advantages to have industrial cleaning machines. So it´s very helpful for you business and it´s very good for your life.
Practical Steps To Become A Critical Care Nurse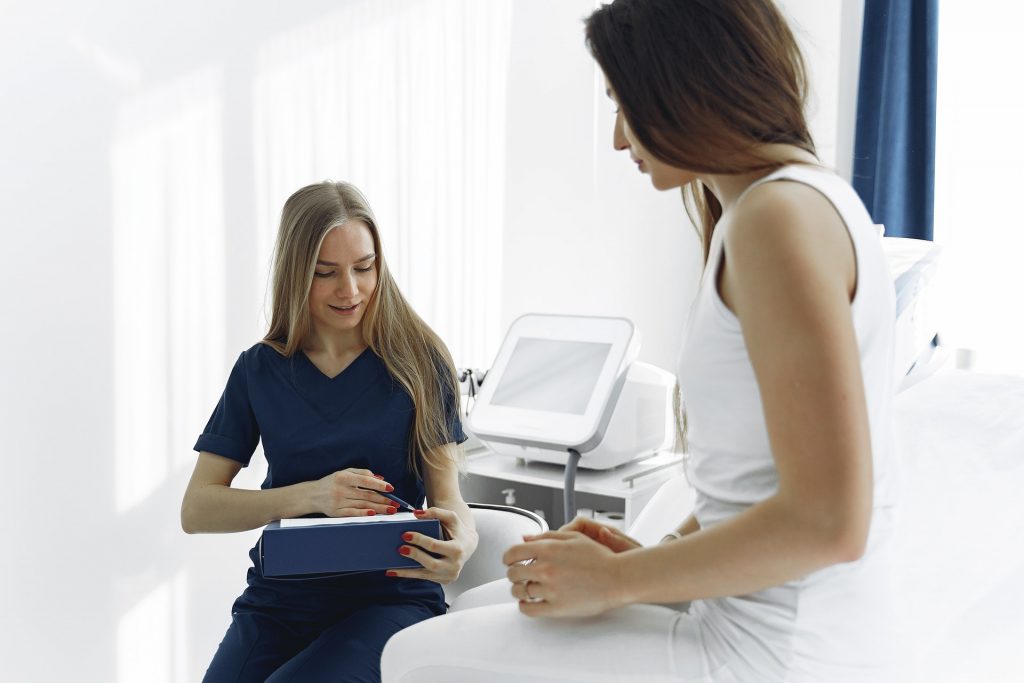 Being a critical care nurse is a very rewarding job, but before finding open jobs in critical care, it would be best to know the practical steps you can take to become a critical care nurse. There is a process you must go through before you can start practising. You will be treating patients with all kinds of ailments from life-threatening injuries to medical issues. It is important that you are well-equipped to handle anything that may come your way. Here are some practical steps to take to become a critical care nurse.
Earn A Bachelor's Degree In Nursing
Getting a degree in the science of nursing is the first step you can take to become a critical nurse. While getting your bachelor's degree you will be learning the principles of nursing. You will develop your critical thinking skills as well as your ability to problem-solve while you learn things like anatomy, nutrition, microbiology, public health, health assessment, physiology and evidence-based practice. Your bachelor's degree will give you the necessary foundation needed to pick up a speciality. You will also be able to get an up-close and personal look at the day-to-day functions of a nurse. This will help you determine if this is the right career path for you at the start.
Pass Your National Council Licensure Examination
Now that you have earned your bachelor's degree, you now have to pass your national council licensure exam. This exam is required if you wish to be a licensed nurse practising in the United States. The exam tests your knowledge and retention of the nurse foundations you learned while in school. It is divided into four categories that cover a range of topics like physiological adaptation, reduction of risk potential and physiological integrity just to name a few. Once you pass your exam, it is required that you work a minimum of two years. To be a critical nurse, you should focus your clientele on families, geriatrics, adults and children.
Earn Your Master's Degree From An Accredited MSN Program
You could always stop after you earn your bachelor's and you become licensed, but if you want to advance this is the next step. Make sure that your MSN program focuses on critical care or ICU nursing. In addition to studying, you will learn both evidence- and theological-based concepts. The goal would be to build upon the foundation you already laid in undergraduate school. This extra step just allows you the time to learn key skills that you can perform immediately after graduating.
Get Certified as a Critical Care Nurse by the American Association of Critical-Care Nurses
This is another step that will really set you up for advancement within this career track. Getting certified by the American Association of Critical Care Nurses will help better establish your understanding of caring for someone who is critically ill or injured. There are also several specializations you can be certified in. One thing to note is that the certification is good for three years and it has to be renewed every three years.
How COVID is Changing Global Migration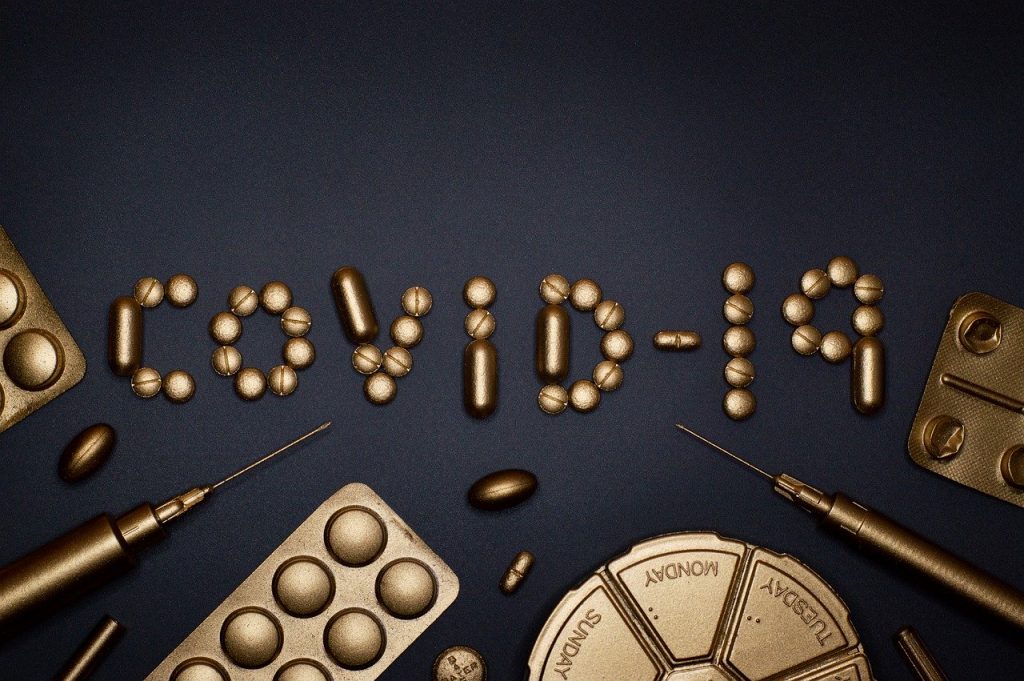 The COVID-19 pandemic has changed the way we live. Whether it's working from home, socializing virtually rather than face-to-face, or spending more time indoors, everyone's lives have altered since the outbreak of novel coronavirus in late 2019.
One of the biggest changes to our way of life has been travel and transportation. As air, rail, and road travel became safer and cheaper, people routinely traveled from one country or continent to another. In many cases, people relied on these fast forms of transport to facilitate major lifestyle changes, such as emigrating to a different country.
Due to COVID-19, however, the transport industry ground to a halt. In a bid to slow the spread of the virus, airlines stopped flying, trains were halted and even journeys by road were actively discouraged or banned.
Has Migration Been Affected?
On a practical level, COVID-19 has affected migration simply because people have been unable to travel as easily as they normally would. With many countries closing their borders and imposing national lockdowns earlier in the year, there was simply no way for people to enter or leave certain jurisdictions. Even if a country's borders remained opened, the difficulty in accessing international travel meant that people were largely unable to reach their intended destination.
Although many countries have now re-opened their borders and transport companies are re-started their services, we certainly aren't 'back to normal'. On-going quarantine regulations and travel restrictions mean that many people are unable or unsure whether to travel to another country at this time.
In addition to this, the economic impact of COVID-19 means that a significant number of people are concerned about finding work. If your ability to migrate depended on being able to find work, for example, the economic effects of COVID-19 are likely to have thrown your plans into disarray.
Conversely, the availability of work could affect patterns of future global migration. If industries in one country are decimated due to COVID-19, for example, a greater number of people may emigrate in order to find work. Currently, migration in Australia shows that the majority of immigrants settle in New South Wales. However, if future immigrants move to Australia to find work, they may settle in Western Australia, Queensland, or Victoria at higher rates if more work is available.
Will Migration Affect Global Poverty?
Migration has a major impact on poverty worldwide. In developing countries, for example, families often rely on funds being sent from loved ones who have migrated in order to find work. If this migration is prevented, as it has been due to COVID-19, then millions of people will be financially affected. As a result, the number of people living in poverty will inevitably increase.
At the same time, the wealthy have continued to make significant profits during the crisis. While some industries have been brought to a standstill, this hasn't prevented the 1% from continuing to generate billions. With the economic and practical impact of COVID-19 worsening poverty, global inequality will, therefore, continue to rise.
Are People More Vulnerable?
When migration is prevented, people are increasingly vulnerable. Every year, hundreds of thousands of people migrate due to concerns for their safety, for example. Alternatively, they may be forced out of their homes, towns, and countries due to political instability or threats of war. If they are prevented from accessing a safe jurisdiction to border closures, this renders them stuck in an unsafe environment. As this presents a very real threat to lives, it's clear that COVID-19 is putting people at risk in a myriad of ways.
Furthermore, the help that has previously been available to migrants is being drastically reduced. With countries investing heavily in industries and being forced to supplement the income of a large number of citizens, the help that has previously been given to migrants simply isn't forthcoming. Even when movement pathways are fully re-opened, the lack of support available to migrants will have a significant impact on their ability to migrate.
What Does the Future Hold?
The COVID-19 pandemic has been underway for nearly twelve months, yet it continues to be a serious health risk to billions of people. As governments and scientists battle to get it under control, we can expect the impact of the virus to continue for years, if not generations. With the economical, societal, and practical effects of COVID-19 likely to outweigh its risk to individual health, the only thing we can be sure of is that COVID-19 will have a significant impact on the future of migration, travel, and transport.