How to manage your personal debt?
Personal debt, this one term has different meaning to different people. Some people see it as an enabler which helps them in getting what they want and some people see it as a burden on their shoulders which they seem to hate. In reality, it can be both.
What does Personal Debt entails in the current scenario?
Personal Debt nowadays means debt incurred by a person to buy something he fancies or needs and he can borrow it from lenders like banks, people and other institutions. People take the money from such lenders and usually pay an interest (depending on the principal and interest rate agreed upon) on debt incurred. It also includes credit card debt, automobile loans, and house loans. Recently many banks have started to offer personal loans, gold loans and loans for buying electronics items like TVs, laptops and even mobile phones.
How it can be good for you?
Personal debt can be an enabler. You can buy things you need and want and you can pay as per your need. A person can pay in easy EMIs and doesn't need to spend from his personal savings, instead he can pay it out from his future cash flows. Thus in a way it is a good thing for people who are sure of a fixed income. One can also hypothecate some of his belongings like gold and house and fulfill the immediate needs of cash.
With Individual Voluntary Arrangement you can also manage your unsecured debt. An IVA acts like a legal agreement between you and the creditor which usually lasts for 5 years. During this period you pay only what you can afford to pay outside reasonable living costs. All interest charges freezes to 0% and  creditors cannot demand for additional payment as long as monthly IVA payment is made. Once IVA has completed, all remaining debt will be legally written off.
But what are the downsides?
Now comes the tricky part. Personal debt can be an enabler but it can also be a rat trap for you. Personal Debt has many downsides and if incurred beyond a limit, it can destroy your finances and economic wellbeing and you can get bankrupt. It can be a great cause of worry if your personal debt is huge but why exactly? The truth is: most people's sole asset (let's assume that asset is something which gives you income) is their monthly
salary only. And they have lots of liabilities (let's assume that liabilities take something out of your pocket). But how it affects them? Well haven't you felt the money crunch? Lots of people complain that their salary lasts for one two weeks and they barely get by for the rest of the week. Many people who complain about having no savings are the people who have higher than average salaries and many of them belong to families where many people earn. Why is that? The simplest logic is their expenditure is much higher than their income. And this creates a problem. Most of the people nowadays have low survival ability i.e. if their salary stops coming in, they will go bankrupt very soon. Such people are living from salary to salary and have meager savings and high debts(mostly credit cards). This is really a dangerous condition.
High personal debt means high negative cashflow. Many payments are needed to be paid at the beginning of each month thus the amount you can save goes down. Also the money you have for your immediate needs goes down which causes more credit card debt. Also the interest rates are usually very high for credit card debts. Just imagine, if anyone buys a car worth 5 lakh with 2 lakh down payment and 3 lakh loan, the car might cost him around 7lakh with interest.
Don't incur high personal debt!!!
How to manage your Personal Debt?
Hopefully by now you will be interested in managing your personal debt. There are some basic guidelines which might help you in managing your personal debt successfully.
1. Try to buy things with cash – If you don't use your credit card much, you will find that you are buying things less than usual. Also it is hard to choose between a hand full of cash and an item (try it). Your expenditure will go down and you will find that you also save credit card dues and fees (even if it is a 'free' credit card, there is usually a limit beyond which, it is free of annual charges).
2. Use tools in the market – There are many tools, available online, using which you can bring your debt down slowly. These are developed by financial experts and you can check them out. I found one such debt calculator tool which I personally recommend. It is an excellent tool which can actually help and is easy to use.  It is the debt calculator at www.IVA.com
An IVA theoretically is an Individual Voluntary Agreement which can help you in managing your unsecured debt. You can take advantage of the fixed rates of IVA and use them to slowly and securely pay your debt. This scheme can thus help you in getting debt free and also offers you protection from creditors which many other debt reducing plans like Debt Management Plans do not.
To avail the benefits of IVA you need to get your financial condition assessed by an Insolvency Practioner (IP). A fixed rate will be chosen and then you can slowly pay off your debt. Mostly IVAs can help you finish your debt in a short duration of just five years.
 3. Save more – There is no alternative to saving more. If you have enough savings you can weather many disasters and it will increase your survival ability. Also you will feel much less anxiety if you know that you have enough financial resources to survive.
4. Get income generating assets – You should always try to get as much positive cashflow as possible. Invest in schemes, buy shares or real estate (which should get you some income every month) or operate some side business. It will also enable to retire earlier and live a tension free post retirement life.
I hope that this article has encouraged you to think and maybe have given you some ideas to how to manage your personal debt and finances effectively. Please do share your thoughts on the subject, I would be glad to reply to your comments.
Know The Differences between Static and Dynamic QR Codes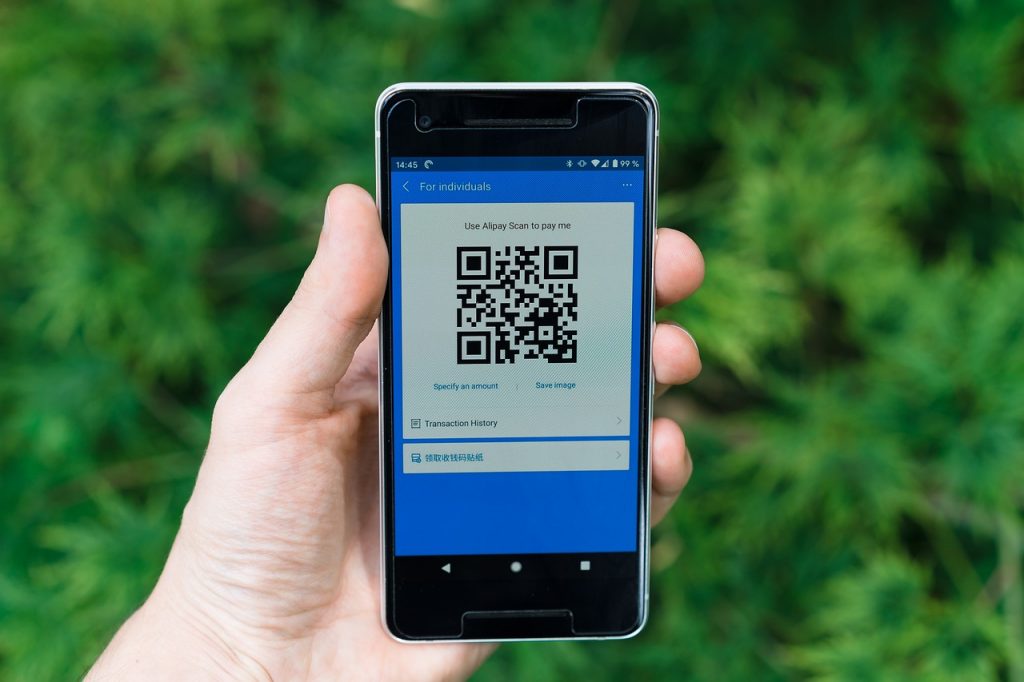 In the digital age, qr code have become an integral part of our lives, bridging the physical and digital worlds seamlessly. They enable quick and convenient access to information, websites, and multimedia content. QR codes come in two main flavors: static and dynamic.
In this article, we will explore the differences between these two types of QR codes and introduce you to a powerful qr code generator known as QRFY. We'll delve into the versatility of dynamic QR codes and how they can be a game-changer for your business.
Static QR Codes vs. Dynamic QR Codes
Static QR codes are the traditional, one-time-use variety. Once generated, the encoded information is fixed and cannot be altered. These are great for simple, permanent links, such as sharing a website URL or contact information.
On the other hand, dynamic QR codes are a dynamic duo. The content behind these codes can be changed at any time without the need to update the QR code itself. This feature opens up a world of possibilities.
With QRFY, you can create dynamic QR codes that offer unparalleled flexibility. QRFY supports hosting various types of content, including PDF documents, images, videos, vCards Plus, restaurant menus, and much more.
Customization at Your Fingertips
QRFY takes customization to the next level. You can create custom QR codes with your logo, color schemes, or choose from predefined templates. This means your QR codes can reflect your brand identity, making them more recognizable to your audience.
Detailed Analytics and Control
With QRFY, you gain valuable insights into the performance of your QR codes. You can track the number of scans per day, monitor user demographics by country and city, and even analyze data on the browser and language preferences of your audience. This data can help you fine-tune your marketing strategies for better results. Plus, you can easily export this information for in-depth analysis and decision-making.
Key Features of QRFY:
Dynamic content updates: change the content behind your QR code at any time.
Content variety: host PDF documents, images, videos, vCards Plus, restaurant menus, and more.
Customization: personalize your QR codes with your logo, colors, or templates.
Advanced analytics: monitor scans per day, user demographics, browser data, and language preferences.
QR codes have come a long way from their humble beginnings and are now an essential tool for businesses and individuals alike. With the advent of dynamic QR codes, made easy through QRFY, the possibilities are endless. The ability to update content, track scans, and customize your QR codes makes them a powerful asset for marketing and communication.
Whether you want to share information, promote your brand, or streamline user interactions, QRFY's dynamic QR codes are the way to go. So, take advantage of this dynamic shift in QR code technology. Embrace the flexibility and control offered by QRFY and watch your QR codes evolve with your needs. Dynamic QR codes are not just links; they're gateways to a world of possibilities, limited only by your imagination.
Here's How to Boost Employee Satisfaction Today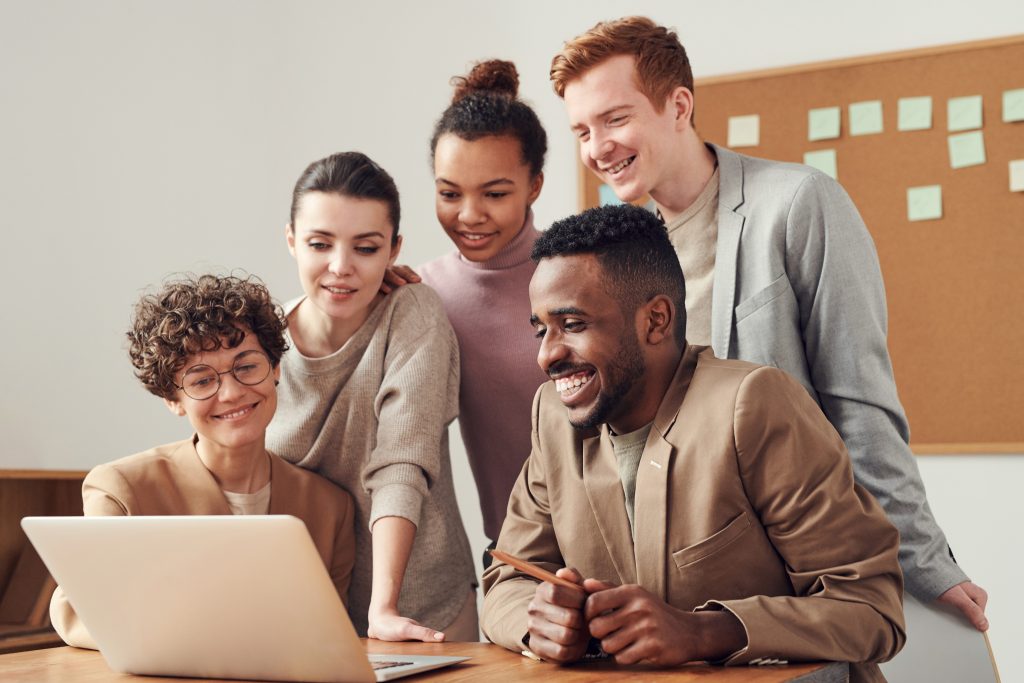 If you wish to maintain your employees and positive workplace morale, it is important to stay on top of employee management and know how to improve the workplace to benefit your employees.
This guide will share the best ways to boost your employee satisfaction and guarantee to make them feel appreciated. 
Use chaplains to improve your workplace conditions
As a business owner, it is essential that you improve and maintain workplace conditions so that employees can feel satisfied while working for your business. Whether you lack support or have a dirty and messy workspace, you will not guarantee to maintain employees' happiness or keep them working for your business if you do not offer great workplace conditions.
If you wish to improve your fast food employee retention, it is a great idea to use chaplains as they work to improve workplace conditions and measures so employees can feel happier and attain greater job satisfaction.
Offer rewards for their efforts
It is important to offer rewards to employees for their hard work and effort so you can show that you appreciate and respect them.
A small pay bonus at the end of the month or taking them out for a nice lunch cannot prove to them that you have noticed their efforts and respect them for it, which will encourage them to feel satisfied with your management.
Ask them how they are and offer them support when they need it
As a manager or boss, you might often lack the time or thought to ask employees how they truly are. You might ask them each morning briefly how they have been, which will likely attain the same response. Many people will tell you that they are OK, even if they are not.
Whereas if you sit down with your employees individually and open up an honest conversation, you might find that they are not truly happy inside or outside of work. If an employee tells you this, it is important to listen to them and offer them support so that they can boost their happiness and well-being again which will ensure that they are satisfied at work.
Support their development and provide more training
Another great way to boost employee satisfaction is to support their development and offer them more training.
Not every employee will want to climb the ladder in your business however there will be a select few who will want to climb higher in your company which will help them gain more success.
Therefore, to maintain and boost employee satisfaction, it is essential that you support their development and listen to their goals so that you can provide the right training for them to reach them.
Using these simple yet effective tips, you will guarantee to boost employee satisfaction in your company today. Simply listening to them, rewarding them and ensuring it to improve your workplace conditions will guarantee that your customers feel more satisfied and happy working for your business.
Tighten Up Your Customer Service In These Ways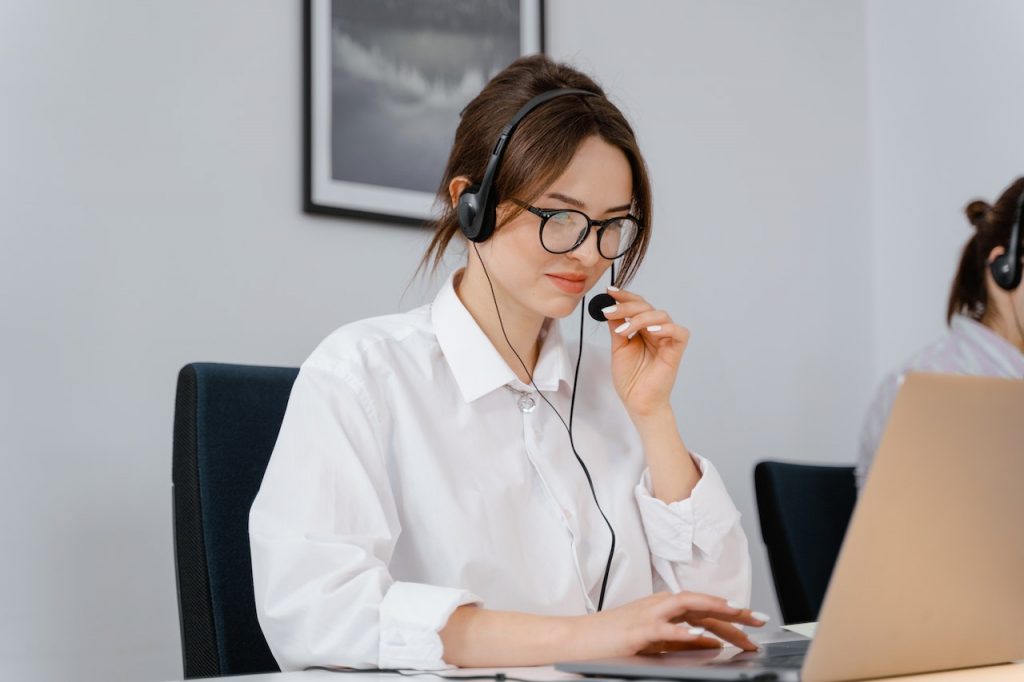 It's always a good idea to make sure your customer service is as good as can be. After all, the better the customer service is, the more profitable the business will be – because having happy customers means that you are going to be a lot more successful. In general, then, what are some of the great ways to make your customer service better? In this post, we'll discuss just some of them that you may want to be aware of so that you can effectively keep your customers much happier for longer.
Schedule Your Staff Properly
Your customer service staff need to be scheduled as well as possible if you want to keep the customer service as good as possible. The more effective their scheduling is, the more that they can actually provide a decent service to people, so this really is something that you will want to be aware of here. Scheduling can mean having some time tracking for call center purposes, or simply making sure that your staffing is at the appropriate levels. In any case, it's hugely important to get it right, and will mean a better experience for your customers every time.
Be Honest In Your Dealings
In any and all dealing with your customers, you need to make sure that you are being as honest as possible. The more honestly you approach and communicate with your people, the better that is going to be for them and for you. To this end, make sure that your staff are trained on being as honest as possible with customers. This is a simple step and change that can make a world of difference, so it's something you really want to think about. You will find you have much happier customers as a result of this simple change.
Under-Promise & Over-Deliver
This is a general approach that you may want to consider if you are trying to keep your customers happy, and it's amazing how much it can help you to do so. Essentially, it's all about being careful not to promise too much to your customers. If you know that something is going to take three days, promise five days. That way, when it only takes three, they will be pleasantly delighted. This is a really effective way to keep your customers so much happier, and it really does work very well, so make sure to bear it in mind.
Exceed Expectations
In general, going above and beyond is a really important way to impress people too, and this is something that you should be able to achieve relatively easily as long as you make a point of it. In fact, turning this into a core thing that you tend to try and provide will mean that you become excellent at customer service in no time at all, and it's amazing just how well it can really work. So make sure that you do this if you want to keep people happy and make them smile.