World Divided Over Syria at G20 Summit; India's Complex Foreign Policy
In St. Petersburg at the G-20 Summit, India has finally declared its policy on Syria. Many forums and discussion boards were making guesses about India's inclination in the whole Syria Issue. There was also a feeling that India might stay uninvolved in the whole issue until today. Indian Prime Minister has expressed his support to Russia and called for global community to operate under the framework of the United Nations.
At G20 summit, with the support of India, the opponents of US military strike on Syria outnumbers the supporters of the strike within the group. Russian President, Vladimir Putin said he was surprised seeing the large number of support coming to him in the form of India, Brazil, the South African Republic, and Indonesia.
India did not say much on Arab spring, India also abstained itself from commenting much on war on Libya. India lost opportunity to come forward with its word, project its power, and play a role as a regional power. Many analysts inside India believe that India is confused with its foreign policy. The way it deals with China and Pakistan in the region adds to the criticism of its weak diplomacy and its lack of interest to project itself as a global power.
However, India plays a very complex diplomatic game. During the cold war, analysts in US were aware of the Indian game plan and often described India as playing a matured political game, which no one expects from a newly independent country. Right after the independence, India decided to remain neutral without joining any of the bloc. India's policy was its development, no matter from where it is coming. India was open to the help from US, UK and USSR. India enjoyed the contribution in education and industrial sector.
At the wake of 1971 war, then Indian Prime Minister Indira Gandhi knew that US would support Pakistan. She managed to bring Soviet Union on the table and signed Indo-Soviet treaty of peace, friendship and cooperation without formally joining the Soviet bloc. The result of which came out as the defeat of US supported Pakistan and independence of Bangladesh. (Continue Reading).
In case of Iran, India voiced its support for the gulf nation shocking United States and bringing it to the negotiation table. The US came up with Indo-US Civil nuclear deal. The White House urged Congress to remove certain amendments in the Hyde Act, which would deem deal killers by India. The result was India got waiver from NSG (Nuclear Supplier Group) without signing the NPT (Nuclear Non-Proliferation Treaty). In the Hyde Act, US added few clauses to have India align with its view over Iran.
World Divided over Syria
Now, India has finally made its stance on Syria clear. We have to see for how long it keeps this stance when the world divides over Syria. For US, interacting and convincing G20 leaders was not a problem, as it hardly listens to the opposing countries. The real problem for Obama would be convincing US Congress for a military strike on Syria in the coming week.
Click to Enlarge
In the group of 20 countries, almost 9 countries supports US military strike on Syria and 10 countries oppose the same; EU is against the military strike along with the UN.
Russia, China, India, Indonesia, Brazil, South Africa, and Italy have clearly mentioned its opposition.
Argentina has officially condemned the intents of the Western powers for a military strike on Syria saying that a military intervention could "aggravate" the Middle East country's domestic scenario. The South American country refused to accept the use of chemical weapons and called for humanitarian intervention without the usage of military.
Mexico condemns the violence in Syria without blaming any of the sides. However, the country opposes any military strike and reiterates its support for the plan of Kofi Annan, Joint Special Envoy of the UN and the League of Arab States, to achieve a peaceful solution ending the violence.
Being sure that chemical weapons might have been used in Syria, Germany has cleared that it will not participate in the military strikes. "Our participation has not been requested, nor are we considering it," German Foreign Minister Guido Westerwelle told the "Neue Osnabrücker" newspaper.

UPDATE on September 7, 2013 at 11:18 GMT: German Foreign Minister Guido Westerwelle has said he will join the G20 declaration calling for military action against the Syrian regime. "After we saw this excellent and very wise position of the European Union, the (German) Chancellor (Angela Merkel) and myself decided that we support now the G20 statement."
US Allies Divided Over Syria
While France, Turkey, Canada, and the UK strongly supports US plans of attacking Syria. The UK, Canada and Turkey have refused to step in the conflict with their respective militaries.
Meanwhile, France has also declared that it will wait for the UN report and only then take any action. This move by France has left the US alone who is considering attacking Syria without waiting for the UN reports.
Mr. Obama, after being left alone by his allies, might find it difficult to gather support of US congress next week. At the G20, while the common belief is that nothing solid could have been done, but it looks like that the opponents have the upper hand. UN reports and US congress decision is now an important factor. Now it looks unlikely that the US will strike Syria alone before the reports come out.

Warning: mysqli_query(): (HY000/1): Can't create/write to file '/tmp/#sql_16c9_0.MYI' (Errcode: 30 - Read-only file system) in /home/thewosf4/public_html/wp-includes/wp-db.php on line 2056

Warning: mysqli_query(): (HY000/1): Can't create/write to file '/tmp/#sql_16c9_0.MYI' (Errcode: 30 - Read-only file system) in /home/thewosf4/public_html/wp-includes/wp-db.php on line 2056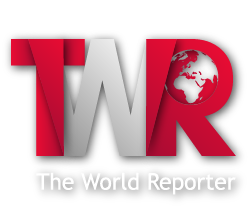 Warning
: mysqli_query(): (HY000/1): Can't create/write to file '/tmp/#sql_16c9_0.MYI' (Errcode: 30 - Read-only file system) in
/home/thewosf4/public_html/wp-includes/wp-db.php
on line
2056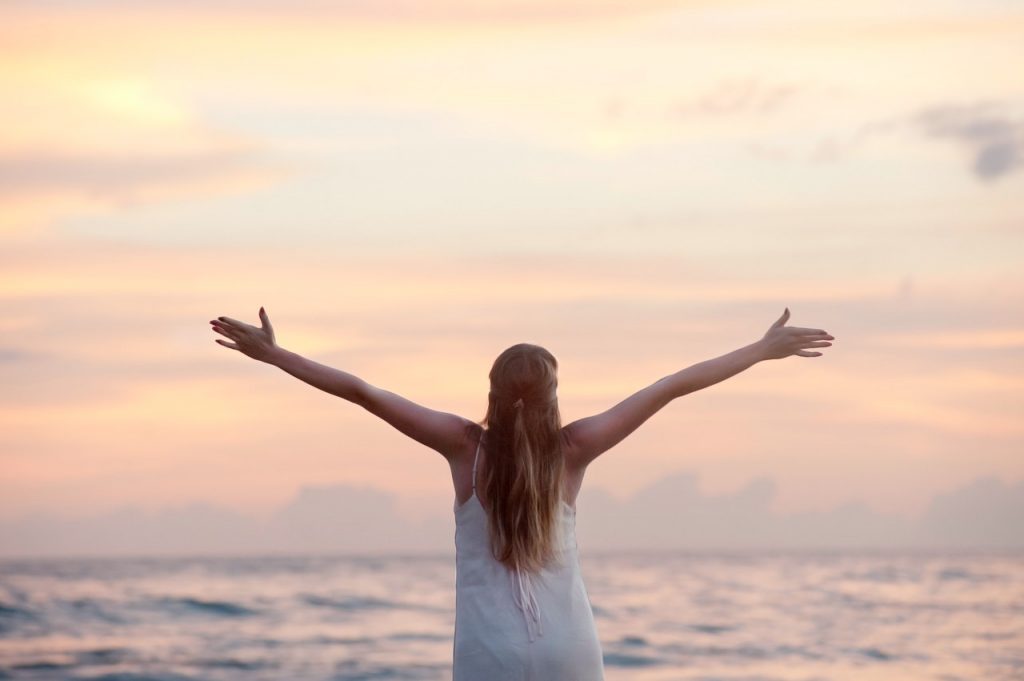 It does not matter how old you are, where you live, or what your occupation is, your health should always be a top priority. However, most of us are a little bit guilty of letting our well-being slide from time to time. With that being said, read on to discover some of the simple ways you can give your health a boost today.
Get rid of at least one item in your life that contains toxic chemicals – You may be shocked by just how many items in your life contain toxic chemicals. This includes everything from air fresheners to bed sheets. Get rid of one of these items and replace it with something natural instead. This is something you should make a habit to do every few months or so. You will be surprised by just how much of a difference this can make. 
Deep breathe for at least five minutes – Throughout the day, you should make sure you take the opportunity to deep breathe for at least five minutes. Why? Well, there have been numerous studies that have shown that deep breathing can help to lower stress hormone levels. This means that you will feel better, get an improved night's sleep, and you will have less anxiety too.
Drink more water – You probably expected this to be on the list, but the importance of drinking more water should never be ignored. Your body needs water for almost every function. If you are dehydrated, this could be the cause of headaches, pains, aches, and a number of other symptoms.
Have one veggie night per week – A lot of people eat far too much meat, red meat especially. So, why not have a veggie night once a week? Not only is this good for your health, but it will be good for your bank balance too. There are so many great recipes online that can give you ideas regarding tasty and creative dishes that do not incorporate any sort of meat or fish. Once you start off with one night per week, you may then decide that you want to up it to two nights, and so on. However, it always helps to start off small so that it is easier and more manageable, and you can then get used to it.
Sign up for an online pharmacy – Nowadays, you can easily order your prescriptions and medications over the Internet via an online pharmacy. This can help you to boost your health because it ensures you never experience delays with your medication. If you are someone who often doesn't take their recommended course of tablets because you cannot get to the doctors in time for a repeat prescription, then this is definitely a good suggestion for you. Your medication will be delivered to your door with a click of a button.
Make a dedicated effort to lower your stress levels – There is no denying that we live in a very stress-filled world at the moment! The world we live in is one that has heaps of pressure, and it can be difficult to stay on top of everything and keep those stress levels low. However, it is vital that you find a way to do so. After all, if you don't adrenal fatigue and health can start to take a tumble, which is the last thing you want. For those who are unaware, adrenal fatigue relates to a group of different symptoms that impact people who are under a lot of physical, emotional, or mental stress. From being a single parent to having a stressful job, there are a lot of different reasons why you may be struggling. Therefore, we recommend that you look for different ways to reduce those stress levels so that you can enjoy a more calming and peaceful life. Whether it is doing some breathing techniques or taking more regular breaks so you can have moments for yourself, there are a lot of different ways that you can make sure you are keeping your stress levels to a minimum. The importance of this should not be overlooked, as stress can impact our mental and physical health in so many different ways. 
Do something nice for someone every day – You will be surprised by how good this makes you feel, and by how much this has a positive impact on your health. It's all about mental well being. When you do something nice for another person, you are benefitting their health, as well as your own. First and foremost, there is no denying that it feels good to hear some nice words for someone or to get a helping hand when you need it. You feel recognised and appreciated, and this is something we all need. At the same time, doing something nice for someone else and seeing their reaction can make you feel amazing too. After all, doing something good for someone is a gift for yourself at the same time. You will find that the deed continues throughout the day, making you feel great and happy within yourself. 
Incorporate some movement into your commute – If you do not have an active job, this is particularly important. Sitting at a computer all day can be bad for your health. One way to combat this is by incorporating some movement into your commute. If you can walk or bike to work, you should give this a go. If not, start parking your car further away from your place of work so that you have to walk there and back. You should also start using the stairs instead of the elevator whenever you can.
Start meal planning – You will find it much easier to eat healthily if you plan your meals. At the start of every week, make a menu of what you are going to cook for dinner every evening, as well as what you are going to make for your lunches every day. Not only will this help you to eat better, but you will save money too. Make sure you incorporate some healthy snacks into your food prep for work. This will stop you from going to the vending machine whenever you are bored or your energy is zapped. The great thing about the times we live in at the moment is that you can easily get recipes and meal prep inspiration online. So, if you are struggling, simply do a little bit of digging online and we are sure that you will find a lot of different options when it comes to meal ideas and clever food prep suggestions for the week ahead. Not only is this going to help you to be more organized, but you will find that it actually saves you quite a bit of money in the process. After all, when we do not have a food plan for the week ahead, we tend to spend a lot of money on items we do not need. Food can end up going in the bin because we do not use it. This ends up in an awful lot of waste, and we should all be looking to reduce this, so meal prep is great in many ways.
Keep a journal – Last but not least, keeping a journal is good for a person's mental health. You should write down your thoughts. It doesn't need to be a long entry; you can simply jot down a few bullet points every evening. This will help you to articulate your thoughts so that they do not wear you down. After all, it can be very difficult to sleep if you have lots on your mind. A lot of experts advise this approach for people who suffer from insomnia. One of the main reasons why a lot of people struggle to get the hours of sleep they need is because they cannot shut off when they go to sleep; their minds are still going at a million miles per hour. They are thinking about what they need to do the following day and any worries or concerns that they may have. Because of this, it very much makes sense to keep a journal so you can offload some of these thoughts and worries and you can have a much more restful night of sleep. Once you get into the habit of doing this, you will see that it actually does make a significant difference when it comes to drifting off and enjoying a good night of rest. 
So there you have it: some of the best ways to give your health a boost. The suggestions that have been provided are really simple and easy, so there is no excuse not to give yourself a bit of TLC. we are sure that you will start to notice a difference as time goes on. However, as is the case with anything, it requires patience and persistence. You cannot expect to turn your health around in one night.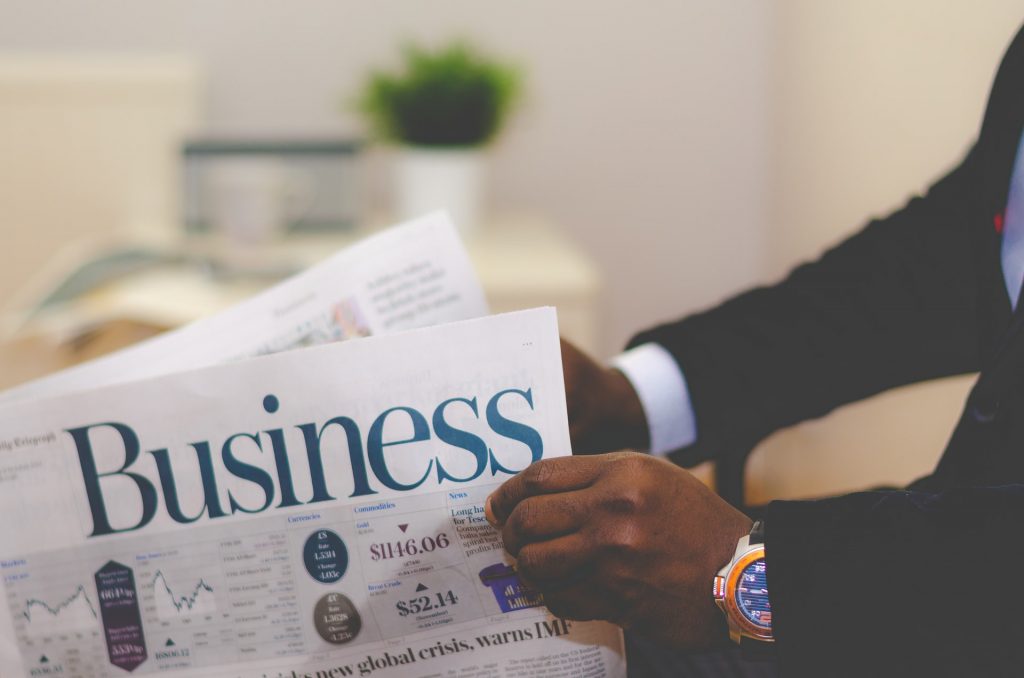 There are good and bad sides to buying a business and starting your own business from scratch. For lots of people, the positives of buying an established business outweigh the positives of starting a business. Here are the reasons why buying an existing business could be the right choice.
Easier To Secure Finance
All businesses will need finance. Unless you can fund your business yourself, you'll need to secure financing from investors. Most lenders will be more willing to lend money to an established business that they can already see is doing well, rather than risk an unknown factor.
Income From Day One
One of the downsides of starting a business is that most start-ups will go through an early stage where they don't make much, if any, money. For some entrepreneurs, this stage can last for several years.
During this stage, you will need to pay out for things like your premises, as well as equipment, installation of equipment, stock, materials, fixtures and fittings, legal and professional fees, a license, uniforms, and more.
If you don't have finance in place or another form of income, this stage can be very tough for a new business owner. If you buy a business, you can start earning from day one, and avoid this tricky period where you might be out of pocket.
Established Brand
When you buy a business that already exists, you are also buying into a brand that is already known, recognizable, and has a track record. You get the business complete with all the trademarks, copyrights, and websites associated with it, as well as the business locations.
This means that your business will already have customers, lenders, suppliers, and other contacts that are confident in the business already.
Instant Customer Access
An existing business also has customers already, which can help you succeed straight away. You can use a range of strategies and marketing to build on the existing customer base, but won't have to struggle to build a customer base from scratch.
Established Network Of Contacts
When you start a business from scratch, a lot of your time and energy has to be put into building up a network of contacts.
All businesses need to have supplier and marketing contacts, so buying an existing business that already has those contacts in place allows you to hit the ground running.
Like money lenders, suppliers and marketing companies are more likely to offer you more favourable terms if your business has been around for a while and they know it.
Focus On Growing The Business
When an entrepreneur starts a new business, they will have to put a lot of their energy into getting their business off the ground. This takes a lot of time and can be very tiring.
On the other hand, when you take over a business that is already established, you'll be freer to focus on the areas of the business that most need your attention, aiding the growth of the business as a whole.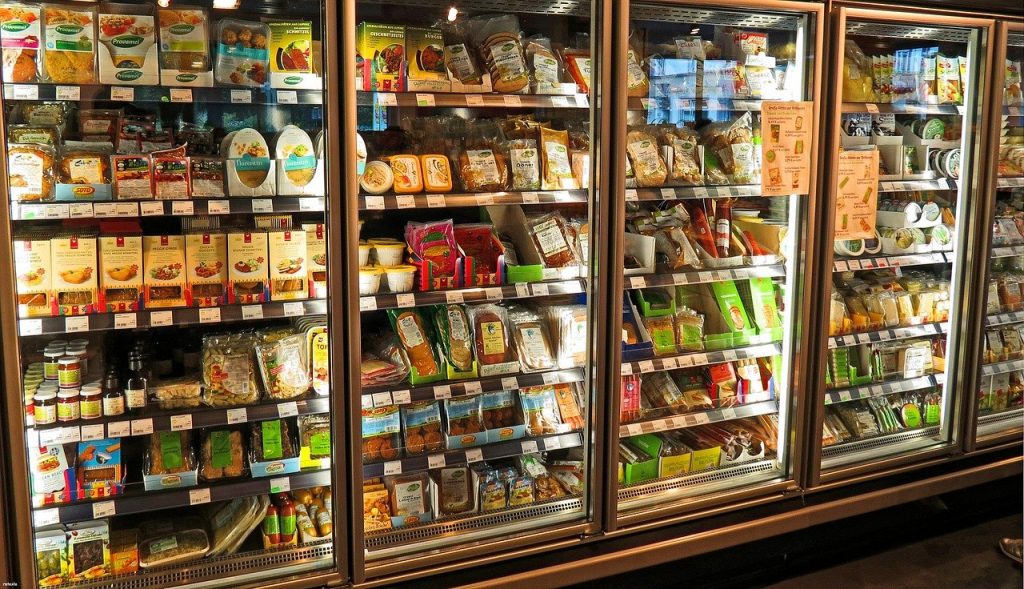 Transport logistics is not only based on transporting goods from point A (origin) to point B (destination), but also involves other aspects that are not so well known to end users.
For instance, a factor that can be decisive is the temperature-controlled transport of goods. Such is the importance of this that there are logistics companies specialized in the distribution of products sensitive to thermal changes.
These companies have vehicles equipped with systems that can maintain the right temperature, keeping the product safe through temperature fluctuations.
What is temperature controlled transport?
A temperature-controlled shipment is one that guarantees the cold chain of the product, without it being subjected to sudden changes in temperature and always without exceeding the values of a safety interval.
The purpose of this cold chain is to guarantee the optimum condition of the product from the time it is picked up until it is delivered. This is why temperature controlled transport is in such high demand for proper product maintenance.
Cold chain in food
The cold chain is a key factor in food safety since it guarantees the preservation of food in optimum conditions.
Food safety is closely linked to health, to the point of being a right recognized in the Universal Declaration of Human Rights.
Therefore, if the cold chain was to be broken during the distribution, the food could not be delivered and would need to be discarded.
Several factors are involved in keeping the food cold chain intact:
Storage in cold or refrigerated chambers.
Transport in temperature-controlled vehicles
Storage in display cabinets or refrigerated chambers at point of sale
Other goods requiring temperature-controlled transportation
Whenever we talk about refrigerated transport, we usually think of the food cold chain, but there are other types of goods that also need temperature-controlled logistics to maintain their conditions intact until they reach their destination.
The main goods that need to be transported under temperature control are flowers, chemical or biological products, medicines, live animals or photographic films.
Medicines
There are certain medicines that need to be stored and transported at low temperatures so that they do not lose their curative properties.
An example is vaccines that have weakened live viruses and if subjected to sudden changes in temperature, these microorganisms would die and their effectiveness would be null.
Chemical or biological products
Some chemical or biological goods also need to be transported in an environment that guarantees a stable temperature from collection to delivery.
These goods are of mere importance since they can be considered dangerous. Hence, they must be treated very carefully.
Live animals
The current legislation also contemplates that the transportation of live animals over long distances must be subject to a temperature control that ensures values between 5 and 30 degrees Celsius with an interval of up to +/- 5ºC depending on the outside temperature.
Flowers
Something as delicate as flowers also need to be transported under optimum temperature conditions so that their scent and beauty are maintained at the point of delivery.
Besides, flowers are a very apt simile for the importance of temperature-controlled transport in today's logistics because the ultimate goal is the welfare and health of humans and animals. Undoubtedly, a very necessary end.
Warning
: mysqli_query(): (HY000/1): Can't create/write to file '/tmp/#sql_16c9_0.MYI' (Errcode: 30 - Read-only file system) in
/home/thewosf4/public_html/wp-includes/wp-db.php
on line
2056

Top 10 Simple Health Changes To Boost Your Well-Being

Why Buy A Business, Rather Than Start One

Temperature Controlled Transport: What is it?

Digitisation of medicine: better digital medical devices

Acquiring your dream house in the south of Spain