Russia to Take India's Help to Develop its Far East and Siberian Region
In a meeting in Moscow on Monday, 9th July, Russian President, Vladimir Putin set guidelines to be followed by Russia's Ambassadors to foreign countries and international organizations.
He came out with the full plan for its long term and short term strategy in Asia, Europe and US.
Turning to Asia, he stressed on the dynamic economy of India and China which they can utilize and can learn from, to develop its Siberia and the Far East.


Cows walking on the street, on the right is Lake Baikal, Image by Pablo Pecora

India has been present in the far eastern Russian island of Sakhalin as ONGC Videsh limited owns a stake in Sakhalin oil and gas fields. Indian presence has helped Russia develop this island somewhat. You might not find good Indian restaurants in some of the major cities of Russia, but you will definitely find one here.
Apart from helping develop its Siberian and far east region which is highly rich in natural resources, India may also join Russia to help in the project  of conversation of Siberian Tigers. 
Siberia is also considered a good place for solar power plant investment, although northern part of the region is in dark for half of the year. The greatest potential for solar energy is concentrated in the Southern Siberia – the Altai Republic. At the moment, there is no solar power plant with industrial capacity. However, a number of companies intend to build several large projects in 2012-2014 and promote installations of Sun tunnel on Siberian homes. India is also new in this market, and has successfully invested in Solar Energy in the state of Gujrat and Rajasthan. Russia would be willing to start a venture with India, but as per now, Russia prefers investment in this project from its home organizations.
Kamchatka Birch trees in Nalychevo National Park in September, photo by Adriana Dinu
In an unanticipated development, Prime Minister Manmohan Singh's intensive engagement in the Russian capital with President Dmitry Medvedev and Prime Minister Vladimir Putin in December 2009, led to understandings of immediate and long-term nature to access the vast Russian resources in eastern Siberia and far eastern Russia.
The immediate focus is on oil and gas development. The two sides will also expand cooperation in infrastructure development and in advanced medical technologies and nanotechnology, areas set by Medvedev as key for breaking Russia out of its primitive dependence upon oil and other exports. 
Continuing the objectives of the meeting, Putin, Keeping in mind the volatility of the current world, said that the Ambassadors must react to the events taking place in it very promptly, vigorously and with the help of analysts who can provide reliable forecasts.
Among all the challenges that is being faced by Russia and its allies, he mentioned weapons proliferation, extremism, terrorism, food shortages, drugs and the Eurozone's debt crisis. He said the West's economic power is on the decline, but Russia cannot rejoice at this:
"This decline is a hard fact. Gloating or rejoicing at it is inappropriate. But feeling worried is a different matter. The problem is that the West is trying to make up for its economic difficulties by reasserting itself geopolitically. This often results in unilateral action which violates international law. The examples are many, and they include instances of so called 'humanitarian interference' and the export of democracy aided by rockets and bombs. Instances of this kind became increasingly frequent after the start of what is known as the 'Arab Spring'." Putin said as quoted by Voice of Russia
At every major international summit scheduled for the near future – of the G8, the G20, BRICS and the Asia-Pacific Cooperation Forum – Russia will uphold the guiding principle that all international disputes must be resolved through negotiations, and the use of force requires authorization by the UN Security Council.
Concentrating on the former Soviet Union republics,The President then proceeded to the main tasks of Russia's foreign policy which includes advancing economic integration within the former Soviet Union. Russia, Belarus and Kazakhstan have already created what is known as the Customs Union, which is in fact a common market of 170 million people. Should Ukraine join in, the number would increase to 220 million:
"According to independent experts, Ukraine's entry would add momentum to the integration process and bring immense benefits to all sides. The choice is up to the Ukrainian people. Moscow will respect this choice and continue to seek cooperation modes which would bring Russia and Ukraine even closer together in all important economic aspects. Rolling up economic ties with Ukraine is unacceptable."
Turning to Europe, he said Russia's cooperation with it is far from what it could be and needs to be improved and considerably expanded. He called attention to the fact that Russia has contributed big sums to the funds used by the IMF for providing financial rescue to the Eurozone.
Turning to the US, Mr Putin emphasized the importance of Russian-American relations for safeguarding global stability. At the same time, he criticized the US for trying to replace the obsolete Jackson-Vanik amendment with the anti-Russian Magnitsky law and designs to develop a global missile defence system which would compromise Russia's deterrence capability. He said, however, that he expected the anti-Russian rhetoric in the US to subside after next November's presidential elections.
Presidential meetings with the Ambassadors have been held annually since 2002.
Diamond Diplomacy: India and Russia Natural Allies in Reshaping Diamond Industry
India and Russia traditionally enjoy warm relations since the Soviet era. It has been recently due to several geopolitical changes in a short period of time that the two countries are drifting apart. While the two countries maintain an understanding of each other, their priorities and personal interests do not align as much as they did earlier.
In the midst of these global challenges, the two countries have been identifying new trade opportunities and diamond comes as a perfect solution. Unfortunately, both the countries have been struggling to meet their bilateral trade goals, which is mainly military based. Russia is the largest producer of the rough diamond. It's state-owned diamond mining firm Alrosa accounts for 25 percent of the world output. India, on the other hand, is the leader in diamond processing. 93% of world's diamond, whether they are in industrial use or in solitaire diamond jewellery, has been on Indian soil once for processing.
Most of the Russian diamond eventually ends up in India for processing which is worth billions of dollars. However, a very small part of it comes via direct import. Most of the Russian diamonds take a long route before arriving in India, thus raising costs. In 2013, direct import of Russian diamond into India amounted at $767 million.
India understands the value of direct import of Rusian diamonds and how this can help grow trade between the two countries, which has not met its potential despite decades of friendly relations. In 2016, India declared reforms ending the roles of intermediaries that were causing roadblocks in the import of Russian diamond. India also created a special customs zone in Bharat Diamond Bourse in Mumbai with relaxed taxation and customs to allow easy import of Russian diamonds. Moreover, India is testing an Israeli technology to ensure a standardised process of grading polished diamonds, which is important given the potential of diamond trade becoming another major area of cooperation between India and Russia.
This new form of diplomacy will create a broader business cooperation involving private players and adding at least $4 billion to $5 billion in trade between the two countries. Currently, 50% of diamonds processed in India head their way to the US market. Russia accounted for only $8.9 million worth export of diamonds from India in 2011 despite Russia having $16 billion worth of diamond retail industry. This makes Russian market impressive for Indian companies making diamond diplomacy a win-win approach.
So if you are going to a jewellery store or buy diamond pendants online, you can thank this low profile diamond diplomacy between India and Russia.
Reinvigorating the Indo-Russian camaraderie
India and Russia have been de facto geopolitical allies with the alliance dating back to Cold war era. Last week's visit to India at the annual bilateral meeting by Vladimir Putin was as strategic as it has been symbolically perceived by the world. It has proved the mettle of Indian and Russian ties reconciling a strong partnership despite the ongoing global geopolitical realignment.
The Indo-Russian annual bilateral meeting came at a time when Russia is battling with the ghosts of plummeting oil prices and facing the heat of Western sanctions springing from her Crimean annexation. On the other hand India is trying to catalyse her economic growth and improve her global standing under the new leadership. There have been hiccups in Indian and Russian friendship given the recent developments. Russian trade and arm deals with China and Pakistan respectively have irked India while India's decision to buy Rafale fighters and Apache copters from France and US have met disapproving bristles from Russia. The meeting hence came at a very crucial juncture for both the countries.
Putin's visit that spanned less than 24 hours has definitely boosted the Indo-Russian ties with more strength. Putin brought along with him a delegation of 15, comprising of Russian business magnates to attend the summit. Putin-Modi meeting at the summit culminated with 20 agreements being signed by the leaders. Narendra Modi went on to say that Russia shall remain the biggest defence supplier to India. India and Russia signed major agreements on nuclear energy, crude oil and gas, defence, fertilizers, diamonds and space.
Russia will be building 12 nuclear plants in India over the next two decades as per the nuclear agreement. Another major agreement involves Russia building her multi-role aircrafts in India; this would be first major defence project under Modi's flagship scheme, "Make in India". Russia's state-owned Rosneft would be supplying 10-million-tonnes of oil per year to India. Apart from that joint hydro-electric power projects have been agreed upon. Both leaders have agreed upon a decadal roadmap to transform and improve the Indo-Russian bilateral trade.
The trade and defence agreements show the vision of both the leaders to take the Indo-Russian relations to a higher trajectory. Certainly sends out a clear message about India and Russia being all-weather allies.
Why India should choose Russia over USA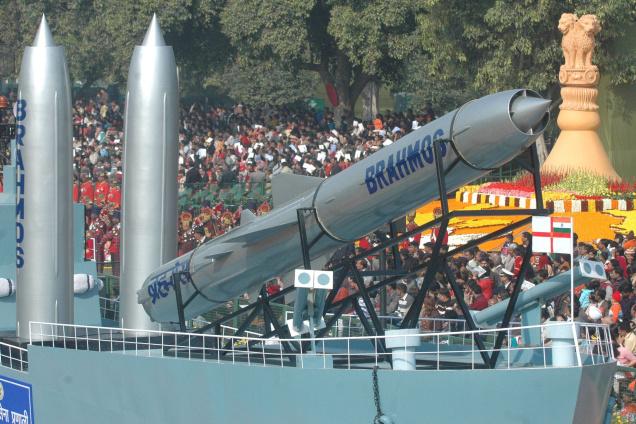 India's relations with the Soviet Union can be traced back to the 15th century when the Russian merchant Afanasy Nikitin visited Northern India and published an account of his travels. Soviets started developing friendly relationship with India since 1950s. The government of India approached the Soviet Union only when it got disgusted with the Anglo-American attitude of patronizing Pakistan at the cost of India because the latter had the courage to take independent line of action on several world issues. India and the Soviet Union exchanged military attaches in their respective embassies in 1955. By now India had signed numerous pacts with USSR. The weapons and defense equipment provided by Soviets were cheaper than that of the Wests. The Soviets also provided facilities to assemble the aircrafts and other equipment in India and gave training to Indian soldiers to operate sophisticated weapons. They dealt with India in soft currency unlike other countries who demanded hard currency. This system continued even after collapse of Soviets and development of Russia. The Russians considered India as an ally and continued selling weapons to India. Russia is India's biggest arms supplier. This helps Russia to maintain its economy and fund its weapons industry. In recent years, India had been trying to develop its own aircraft with the help of the Russians. In the defence arena, the Indo-Russian relations have evolved from buyer-seller relationship to joint collaborators in such big-ticket projects as Fifth Generation Fighter Aircraft (FGFA) and BrahMos missile. The biggest USP of Russia for India is while other countries are reluctant to transfer technology; the Russians do it without any fuss.
India cannot afford to sacrifice the current military cop-operation with Russia. In material technologies and strategic raw materials inheritance, Russian strength is well acknowledged, Russia is far better source for easier technology transfer than what India can ever hope from USA. One cannot forget that George W. Bush is pensioned and the U.S. Congress has a substantial chunk of Congress members heavily opposed to India's nuclear power status due to India's positions on NPT and CTBT. Moreover, India got itself tied-up with the Russians. India will need Russian support, be it on Kashmir or other matters at the UNSC, if India radically sways away from Russia, Vladimir Putin could anytime open up Pakistan military aid option. One cannot decline to discern that Russia is a factual Eurasion power enjoying the largest land mass in the world. It may possibly have the largest nuclear submarine fleet and one does not know how many Russians submarines are floating around India or the USA. Hence, irritating one such as Russia is out of question for India. Though, such an event doesn't seem possible in the near future because Russia has always been friendly to India even during Soviet times when Uncle Sam looked the other way supporting Pakistan dictatorship against India. Any India connivance with a pro-America military alliance will cost us blood and other economic problems. India's friendship with Iran and Afghan would get strained. This would result in decrease in supply of oil from Iran as India will have to follow USA's policy of sanctions on Iran and it will also make hostile situations between India and Muslim countries. On the other hand, Russia supports both, Iran and Afghan. Russia has long been an invited observer of OPEC meetings and know their Arab friends quite well.
Russia's game in the world is open. Nonetheless, it does not foreclose India's military cooperation with democratic forces in Asia vis-à-vis a potential Chinese power aggression. India needs to culture Russian relationship deeper so that it works as an antidote to any possible Sino-Pak aggression on India. American help in such a situation would mean confrontation, a Russian help peaceful compromise. If both China and Pakistan were to gang-up on India, the US, in order not to risk a nuclear war, will stay neutral. Russia, on the other hand, would provide intermediary help, because Russia has a certain strategic leverage on China. China needs Russia's strategic alliance for SCO (Shanghai Cooperation Organization) to succeed. The SCO is a Eurasian Silk Road, which in the long run expectedly change the entire economic landscape of Eurasian continent, guaranteeing economic future of all involved. Why should India forego a chance for that reality by entering into U.S.–tailored Asian defense alliance principally designed to torpedo such developments to keep up U.S. predominance.
Moreover, USA is one of the most self-centric country in the world. History is witness that USA is not a reliable partner in several areas, politics, military and hardware spare parts. India will be optioned to buy whole-system units at high prices, probably with loans from US Banks to get India mortgaged to the US as a permanent financial slave. Whenever and wherever US helped, it made sure it got something solid in return.
Russia is a much more reliable partner as it has helped India on several occasions in many fields, politics, military, business, etc. Let it be the 1971 War with Pakistan or Nuclear tests or many other fields, it was Russia and former Soviet Union which stood by India and helped it to come over hard times. India will have to choose its friends and foes carefully in order to succeed in this modern world.
TWR Note: Articles under students' column are written by school going students. Readers and commenters are requested to maintain healthy debate avoiding the use of improper language. Please stay away from directing personal attacks.