Burgeoning Auto Market in India and Russia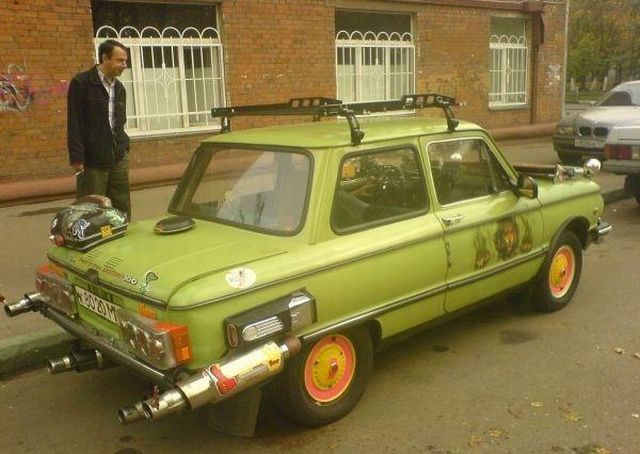 Selling and rate of manufacturing of car and auto parts are often related to the country's economy along with steel and electricity production. Asian countries has been creative with car manufacturing by rolling out eco-friendly cars as well embedding smart electronics. Indian and Russian companies on the other hand have not explored the Automobile R&D and manufacturing to the fullest yet.
Biggest auto companies from America, Europe and Asia have their manufacturing plants in India, signalling a great potential and skills that Indians carry in this industry, more and more luxury brands which are entering India are positive with the response they got from the consumers of the country, signalling that so called financially tight Indians are now willing to spend if they get the best, which gives a good hope about the future of auto industry in India.
India and Russia both have recorded a huge growth in the car market this financial year due to growing middle class, support from banks, loan schemes and car finance deals. Russia's car market continued its momentum in June with 272,125 sales, up 10.2% from last year. The Year to Date June sales were 1.4 million, up 14.6% from last year. Among the gainers there are mostly Chinese companies, Russian company Autovaz (Known for Lada) share at 16.5% was the worst ever. This was the 27th consecutive year on year gain in Russia.
Chinese companies have really well targeted Russian car market by  rolling low cost products that suits most of the Russian consumers, however in terms of quality, Russian consumers agree that Chinese cars are not that good and they would prefer other brands. In the first half of this year, Chinese companies have doubled their sales in Russia, whereas the Soviet Era Lada (Autovaz) is having a bad time having worst ever share of 16.5%
In India, on the other hand, there is an expected growth of 10%-11% in used car market compared to the 3%-4% last year. Auto market in India has been hit, with the rise in inflation and fuel price, affecting the sales of new cars. However,  used car sales are typically less affected and are subjected to a slower fall in growth than new cars in a market which is hit by slowdown. In the developed market like the US and Europe for every one new car sold, the industry sells around 2.8 used cars. In India, that ratio is still 1:1. As the market grows and people are introduced to new car models, consumers will change cars frequently, that will in turn help the growth of used car sales.
Meanwhile, the New Delhi based car maker, Maruti is aiming to sell Petrol cars abroad. Company has identified Africa and South East Asia as the potential market for them, the step was taken due to the declining popularity of petrol vehicles in the domestic market as diesel is highly subsidised in India. Exporting of vehicle will also help the company offset the costs of importing auto components as the rupee has declined by 19 percent against the US dollar in the past year causing the cost of import to double.
Best Strategies to Create an Comfortable Atmosphere in Your Restaurant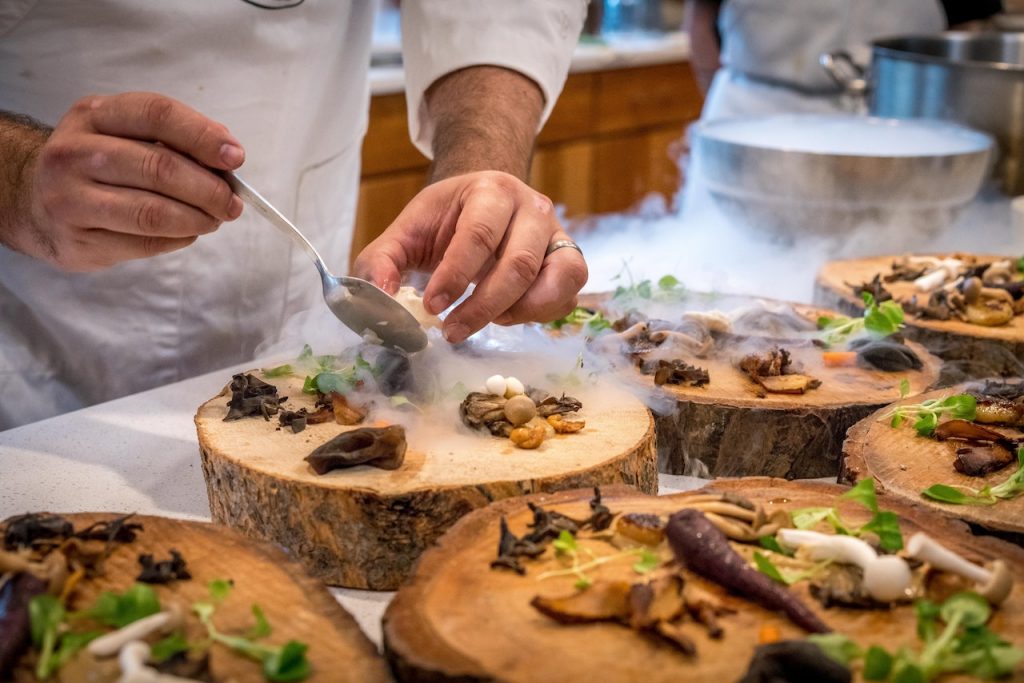 Creating an inviting and comfortable atmosphere in any restaurant is essential for success. Customers often form their first impression of the restaurant based on its ambiance, and if it isn't pleasant or enjoyable, they are less likely to come back. It's important to consider all aspects that can make up a positive dining experience — from the decor to the music playing in your establishment to the service you provide. Here are some strategies that will help you create an atmosphere that customers won't forget.
Decor:
The key to creating a cozy environment is by designing decor that reflects your restaurant's style and promotes relaxation. Think about what kind of mood you want customers to feel when they enter your restaurant — from the lighting to the art on the walls to the decorations that adorn your tables. Depending on the cuisine you serve and the atmosphere you want to create, consider investing in muted tones or warm colors for a calming effect or bright and vibrant shades for an energetic vibe.
Music:
The music playing in your restaurant can make all the difference. Too loud music can be overwhelming and uncomfortable, while music that's too quiet won't create an inviting atmosphere at all. Consider investing in a music player for restaurant so you can control what music is played and when it starts and stops. You should also consider whether you want to provide live or recorded music. Live music will usually give customers a sense of authenticity and provide them with something to enjoy during their meal, while pre-recorded songs can help set the background without being distracting.
Service:
Your service can be just as important as the ambiance in creating a memorable experience. Make sure your staff is well-trained, friendly, and attentive to guests' needs. Ensure they understand your restaurant's standards and expectations — from proper table setting etiquette to how glasses should be filled. Customers greatly appreciate being treated with respect and kindness, so make sure your waitstaff is not only efficient but also shows genuine care for their customer's satisfaction.
Atmosphere:
Creating the perfect atmosphere requires more than just the decor, music, and service — it also includes small touches that will make your restaurant stand out. For instance, consider offering complimentary snacks or appetizers to customers while they wait for their meals to arrive. You can also provide warm towels after meals as a sign of endearment and appreciation. Additionally, choosing linens with exquisite patterns or using fresh flowers on each table will add even more charm to your restaurant's atmosphere.
Turn Your Passion into a Career: How to Make Money Doing What You Love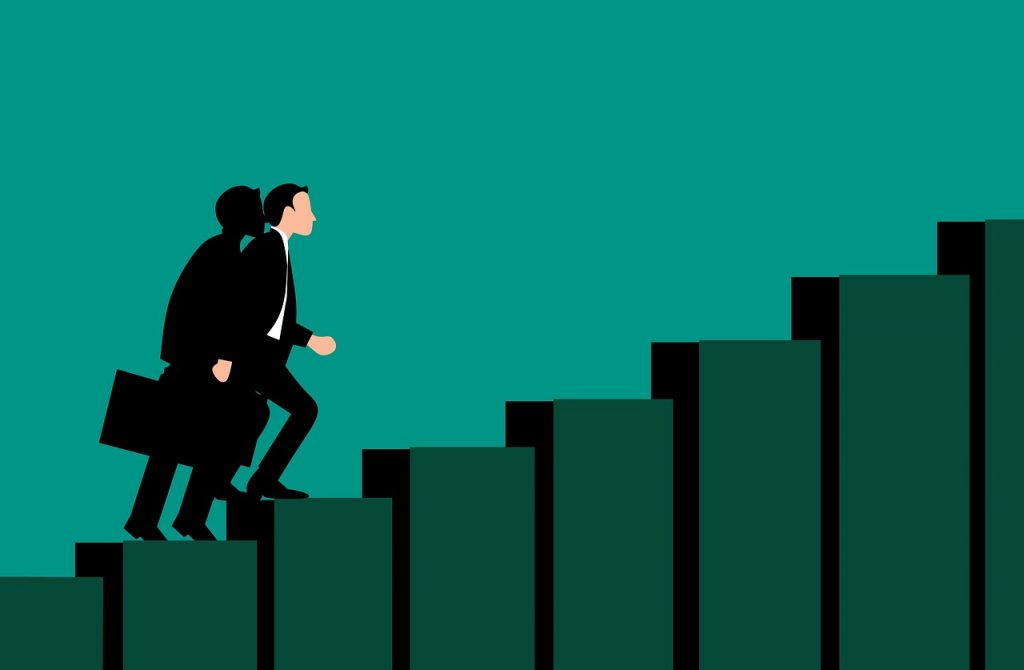 Many dreams of turning their hobby, passion, or creative outlet into a career. It's a beautiful idea, but it can take time to figure out where to start. Here's a guide on successfully turning your hobby into a career. 
Do Your Research
Before you turn your hobby into a business, please research and find out what the industry looks like, your potential customers and their needs. Next, consider your strengths, skills, and knowledge and decide how to use them in this new venture. Finally, consider what makes you unique in the industry and how you can market yourself.
Take A Strong Career Test
A Strong Career Test can help you identify your ideal job and the type of environment you would flourish in. In addition, knowing this information can give you an idea of what kind of business to start and whether it's something you'd be passionate about.
Think About Finances and Legalities
Once you have an idea of what you want to do, consider the financial aspect – are there any costs associated with getting started? What sort of budget will you need? Will there be any tax implications? It's also essential to think about the legal side of things – if necessary, consult with a lawyer specializing in business law so that you understand all the regulations associated with starting up and protecting your intellectual property rights.
Create a Business Plan
Now that you have researched and considered the legalities and finances involved, create a business plan that outlines all this information. Make sure it includes short-term and long-term objectives to keep track of your progress over time. Be realistic when setting targets for yourself – don't aim too high at first because this could set you up for failure if it doesn't pan out. Also, consider whether or not there is potential for growth or expansion once your business gets off the ground. This may include marketing strategies such as social media campaigns or investing in advertising materials such as brochures or flyers.
Start Networking
Networking is essential when launching any new business; it's about building relationships with people who may be interested in your offer. Start by reaching out to family, friends, and acquaintances who may already know about your business or service offering; they may even be willing to share it with others! Additionally, join online groups related to your area of expertise – these are great places for exchanging ideas with like-minded people and potentially finding potential customers/collaborators/mentors/partners, etc. Finally, attend events such as trade shows or conferences where relevant topics are discussed – these are ideal opportunities for making connections within the industry that could prove beneficial down the line!
Turning your hobby into a career is no small task, but it can be approached thoughtfully and strategically! Please research the industry thoroughly before beginning to understand its nuances; familiarize yourself with the legalities of running a business; create a viable yet ambitious business plan; network extensively (both online & offline). And never give up! With dedication & hard work, anything is possible.
Top Tips for Moving Your Business to an Office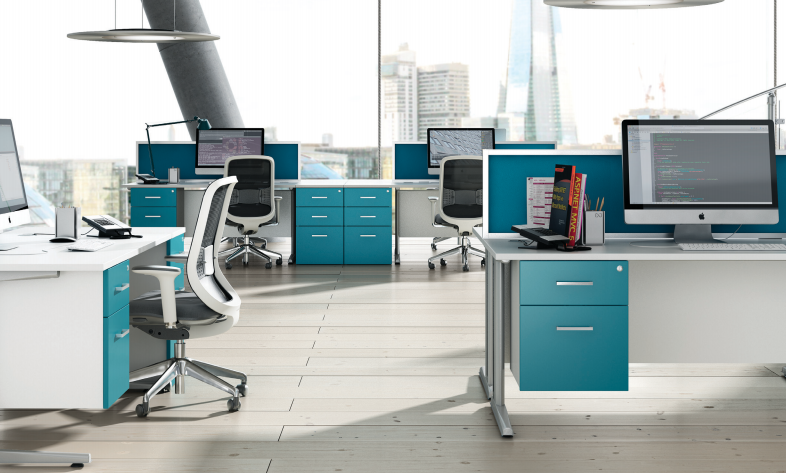 Every business starts somewhere, and every successful business will eventually reach certain points in its growth journey that require the next step to be taken. For a lot of businesses, one of these steps is transitioning from a home or temporary work area into an office space. Moving into an office, although bringing a new set of costs and challenges also brings a new set of positives and opportunities. Not to mention upgrading to an office space can have the added benefit of improving the culture and productivity of your business.
This step should be seen as an exciting new investment and not something to be afraid of so if you are considering taking the next step or wondering what you should think about when looking at moving your business into an office space then the following tips may be of use to you.
Choosing the right location for your office
Whatever your reasons are for taking the next steps and moving your business into an office, you must choose the right location for it. You will not only need to be aware of its location for your staff but also depending on the type of business you own you may need to consider its location for your customers as well. You might find "the perfect workspace" internally, or one that fits or is much less than your budget, but it may not be in a suitable location for your business's requirements, ultimately leading to a negative investment in the future.
Buying or hiring adequate equipment
Your office needs to be equipped adequately so as to enable your staff to do their job properly, and although budgets can be tough it is important to at least get the basics. An option you could look into would be something like mac studio rental equipment which can be sourced as a cost-effective way to enhance your short-term, and even long-term projects with high-end, and portable equipment that you may not be able to afford to start with. Whether you are working on a video production, hosting a conference, or heading to a marketing event, investing in the right equipment is a must.
Create a positive working environment
When moving into a new workspace, (just like when moving into a new home) you will be given an empty husk or a blank canvas that you can over time put your own flare into. Creating a positive working environment is not only based on your company's work ethics, such as inclusivity, events, incentives, and how you treat your staff in general, but also on how you present, decorate, equip, and maintain your business's workspace. No one will want to come to work or do their best if the office space you provide them is not a nice place to be in, so be sure to implement the best working environment possible for you and your team.
Consider your budget and growth
A big part of running a successful business is to make sure you are acquiring more wealth than you are spending so that your business can continue to grow. When you are looking at moving into an office with your business you need to consider all the expenses that this will bring with it. Rent, bills, insurance, etc. You might have to make a decision and choose a smaller office to start with before investing in your dream office space, as running before you can walk may hinder your business's progression.
Ensure that your office space is fit for purpose
All businesses have different workspace requirements depending on what they specialize in, for example, if your business primarily works with clients overseas or on the phone then the office space needs to only really accommodate your employees, their desks, and equipment. Whereas if your business requires customer-facing meetings then you will also need to consider whether the office space you are planning to move into has conference room spaces available. Maybe your business is more "hands on" for example a computer diagnostics and repair shop and may require a workshop space too. So be sure to consider what your office space needs to be used for and whether it is fit for purpose.
So, whether your business is already at the stage where you are looking to find your perfect office space and take the next step, or if you are just starting out as a new business, acquiring and building the right office space is vital.