India May Build an Airliner with Russia to Take on Boeing, Airbus
Sukhoi Superjet 100
India might join Russia's United Aircraft Corporation (UAC), the maker of Sukhoi Superjet to build a new airliner of nearly 130-140 seating capacity.
Sukhoi, famous around the world for one of the world's most lethal air dominance combat aircraft: Su-30MKI, also manufactures civil Airliners in Russia. Sukhoi Superjet 100 civil airliner is currently being operated by Russia's state run carrier Aeroflot.
Russia's United Aircraft Corporation (UAC), has announced plans to build a new airliner by 2016, which will bridge the gap between the Sukhoi Superjet 100 and the larger MS-21 airliner currently in development.
The company's CEO Mikhail Pogosyan says, "We are considering an airliner with 130-140 seats as halfway between the Sukhoi Superjet with 110-115 seats and MS-21 with 150-200 seats."
Russia had earlier approached India with the proposal of developing MS-21 jointly, however India had rejected the offer.
The company aims to manufacture nearly 485 planes between 2012 and 2014, Pogosyan revealed. This year UAC is going to sell 20 Superjets to customers and to start testing the new T-50 fighter with India. Pogosyan also says the company plans to boost its order book by 100 airplanes. Currently UAC has 300 orders for civil aircraft and 278 for military.
Russia has big plans to promote its airliner and occupy a section of the airline manufacturing industry which is currently dominated by western companies like Boeing and Airbus. 
Recently Russia's hopes experienced a setback when Sukhoi Superjet 100 crashed during one of its test flight in Indonesia. The aircraft was flying on a purpose to demonstrate its capabilities to the number of interested parties and potential customers
Today Sukhoi Superjet100 is a successful aircraft developed with the cooperation of Boeing and Russo-French joint venture Powerjet which worked on the 76KN turbofan Engine SaM146. PowerJet is a joint venture between Snecma of France and NPO Saturn of Russia. Snecma is in charge of the core engine, control system, transmissions (accessory gearbox, transfer gearbox), overall engine integration and flight testing. NPO Saturn is responsible for the components in the low pressure section and engine installation on the Sukhoi Superjet 100 regional aircraft and ground testing.
According to Sukhoi, ongoing certification tests have confirmed that the Sukhoi Superjet 100's direct operating costs are 6–8% lower than those of its key competitor, the Embraer 190/195. In terms of total fuel burn per sector, the SSJ is on a par with the Antonov An-148 but can accommodate 22 more passengers. Its lower operating, maintenance and fuel cost makes it attractive for the developing market like India, China, Brazil, South East Asia, Africa and Latin America.
When asked company's CEO Mikhail Pogosyan about creation of an international alliance of aircraft-makers, he said, "The foremost partner could be India, which would provide access to the growing Indian market." Other candidates for the alliance are considered to be China, Indonesia, Italy, South Africa and Ukraine, he added.
Russia already has a good experience of working jointly on projects with Indian companies and government, together Russia and India have successfully developed world's fastest cruise missile Brahmos (in operation). Currently both the countries are jointly developing military aircrafts like T-50 fighter (5th Gen fighter) and MTA transport aircraft program. 
It is reported that the new Airliner will use aluminium fuselage and composite materials for the wing (including center section), elevator and rudder. The new materials will weigh 15 to 20 percent less, increase service life by 20 to 30 percent, reduce operating costs by 10 to 12 percent and reduce energy consumption during manufacture by 10 to 15 percent.
Fuselage plugs will give the new airliner its greater length. It will feature new engines from a source which has not been yet chosen. Some SSJ100 suppliers might be ousted from the new airliner. For example, the developers say the SSJ100 interior from B/E Aerospace may be out, in favor of a lighter and more modern interior from Italian companies.
MS 21 Medium Haul Airliner
If India accepts Sukhoi's offer then it would be India's first ever project in developing a full service international level civil aircraft. This is not the first ever such offer to India. Last year in February 2011, Russia's Irkut Aircraft Corporation had proposed India's HAL (Hindustan Aeronautics Limited) to jointly develop MS-21 medium haul airliner. However, India had rejected the offer then, because at that moment HAL's priorities were in developing defence transport aircraft, MTA with Russia and LCA. Also, HAL had no great past experience in manufacturing of civil aircrafts.
This time also HAL's condition is same as the last time, but probably HAL would not like to say no to a bigger brand like Sukhoi.
Please share and join the discussion on facebook by clicking the "Like" below.
Visit
The World Reporter
for discussion on this post. Or you may like to know what others are saying on this topic.
Know The Differences between Static and Dynamic QR Codes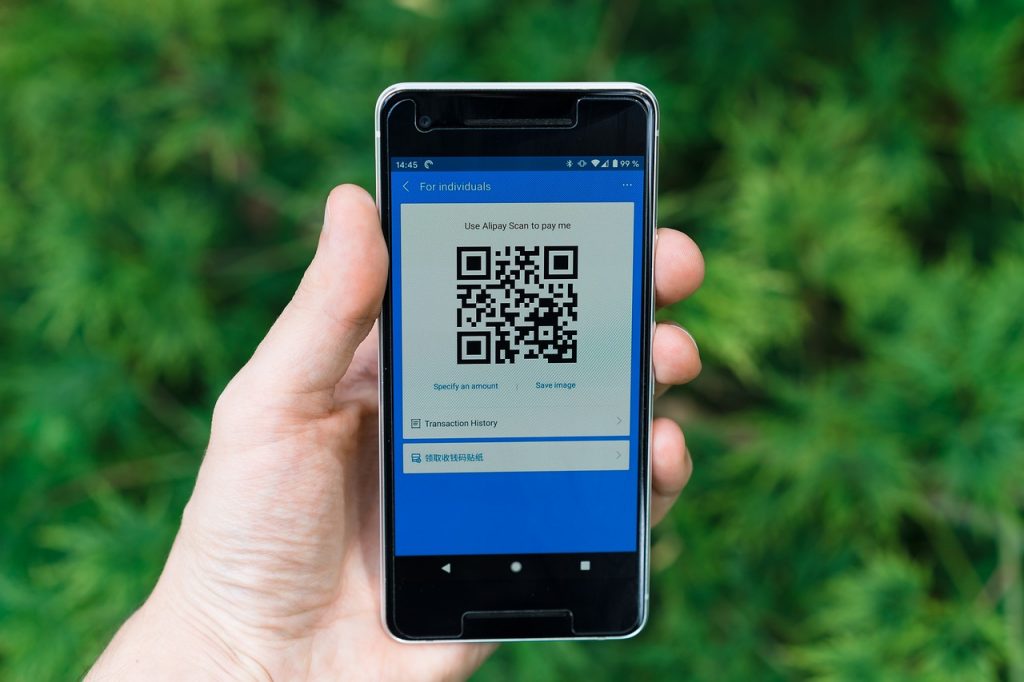 In the digital age, qr code have become an integral part of our lives, bridging the physical and digital worlds seamlessly. They enable quick and convenient access to information, websites, and multimedia content. QR codes come in two main flavors: static and dynamic.
In this article, we will explore the differences between these two types of QR codes and introduce you to a powerful qr code generator known as QRFY. We'll delve into the versatility of dynamic QR codes and how they can be a game-changer for your business.
Static QR Codes vs. Dynamic QR Codes
Static QR codes are the traditional, one-time-use variety. Once generated, the encoded information is fixed and cannot be altered. These are great for simple, permanent links, such as sharing a website URL or contact information.
On the other hand, dynamic QR codes are a dynamic duo. The content behind these codes can be changed at any time without the need to update the QR code itself. This feature opens up a world of possibilities.
With QRFY, you can create dynamic QR codes that offer unparalleled flexibility. QRFY supports hosting various types of content, including PDF documents, images, videos, vCards Plus, restaurant menus, and much more.
Customization at Your Fingertips
QRFY takes customization to the next level. You can create custom QR codes with your logo, color schemes, or choose from predefined templates. This means your QR codes can reflect your brand identity, making them more recognizable to your audience.
Detailed Analytics and Control
With QRFY, you gain valuable insights into the performance of your QR codes. You can track the number of scans per day, monitor user demographics by country and city, and even analyze data on the browser and language preferences of your audience. This data can help you fine-tune your marketing strategies for better results. Plus, you can easily export this information for in-depth analysis and decision-making.
Key Features of QRFY:
Dynamic content updates: change the content behind your QR code at any time.
Content variety: host PDF documents, images, videos, vCards Plus, restaurant menus, and more.
Customization: personalize your QR codes with your logo, colors, or templates.
Advanced analytics: monitor scans per day, user demographics, browser data, and language preferences.
QR codes have come a long way from their humble beginnings and are now an essential tool for businesses and individuals alike. With the advent of dynamic QR codes, made easy through QRFY, the possibilities are endless. The ability to update content, track scans, and customize your QR codes makes them a powerful asset for marketing and communication.
Whether you want to share information, promote your brand, or streamline user interactions, QRFY's dynamic QR codes are the way to go. So, take advantage of this dynamic shift in QR code technology. Embrace the flexibility and control offered by QRFY and watch your QR codes evolve with your needs. Dynamic QR codes are not just links; they're gateways to a world of possibilities, limited only by your imagination.
Here's How to Boost Employee Satisfaction Today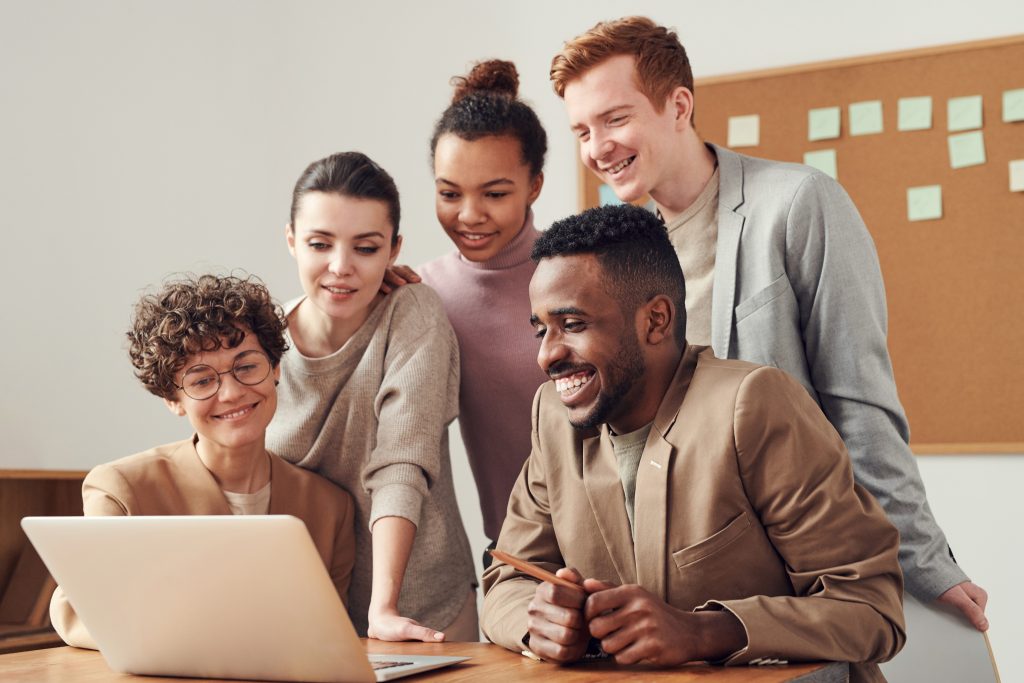 If you wish to maintain your employees and positive workplace morale, it is important to stay on top of employee management and know how to improve the workplace to benefit your employees.
This guide will share the best ways to boost your employee satisfaction and guarantee to make them feel appreciated. 
Use chaplains to improve your workplace conditions
As a business owner, it is essential that you improve and maintain workplace conditions so that employees can feel satisfied while working for your business. Whether you lack support or have a dirty and messy workspace, you will not guarantee to maintain employees' happiness or keep them working for your business if you do not offer great workplace conditions.
If you wish to improve your fast food employee retention, it is a great idea to use chaplains as they work to improve workplace conditions and measures so employees can feel happier and attain greater job satisfaction.
Offer rewards for their efforts
It is important to offer rewards to employees for their hard work and effort so you can show that you appreciate and respect them.
A small pay bonus at the end of the month or taking them out for a nice lunch cannot prove to them that you have noticed their efforts and respect them for it, which will encourage them to feel satisfied with your management.
Ask them how they are and offer them support when they need it
As a manager or boss, you might often lack the time or thought to ask employees how they truly are. You might ask them each morning briefly how they have been, which will likely attain the same response. Many people will tell you that they are OK, even if they are not.
Whereas if you sit down with your employees individually and open up an honest conversation, you might find that they are not truly happy inside or outside of work. If an employee tells you this, it is important to listen to them and offer them support so that they can boost their happiness and well-being again which will ensure that they are satisfied at work.
Support their development and provide more training
Another great way to boost employee satisfaction is to support their development and offer them more training.
Not every employee will want to climb the ladder in your business however there will be a select few who will want to climb higher in your company which will help them gain more success.
Therefore, to maintain and boost employee satisfaction, it is essential that you support their development and listen to their goals so that you can provide the right training for them to reach them.
Using these simple yet effective tips, you will guarantee to boost employee satisfaction in your company today. Simply listening to them, rewarding them and ensuring it to improve your workplace conditions will guarantee that your customers feel more satisfied and happy working for your business.
Tighten Up Your Customer Service In These Ways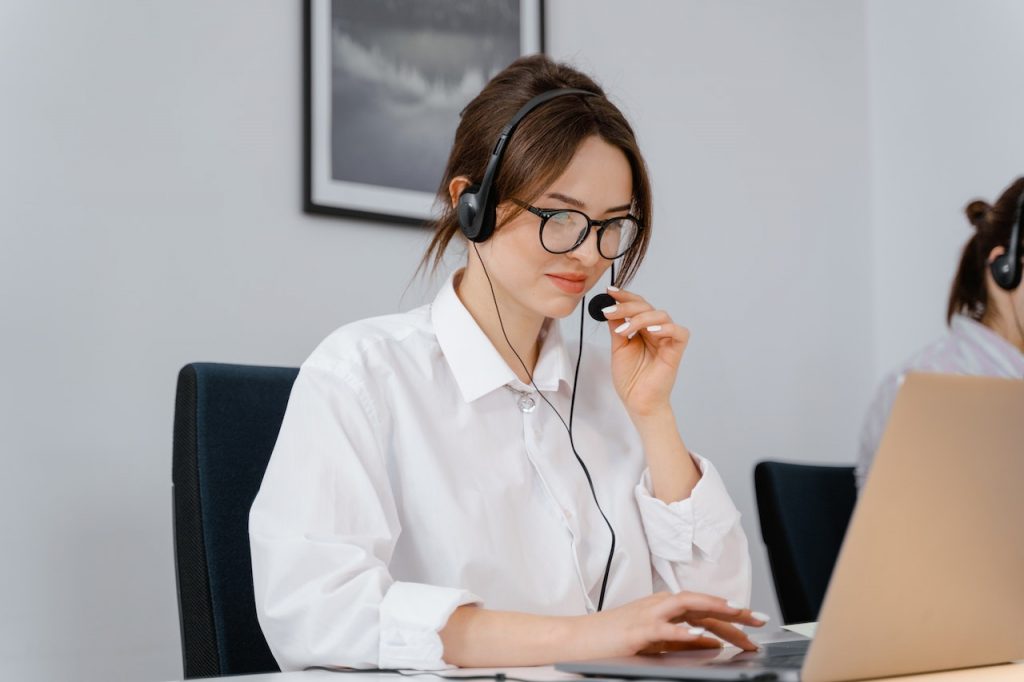 It's always a good idea to make sure your customer service is as good as can be. After all, the better the customer service is, the more profitable the business will be – because having happy customers means that you are going to be a lot more successful. In general, then, what are some of the great ways to make your customer service better? In this post, we'll discuss just some of them that you may want to be aware of so that you can effectively keep your customers much happier for longer.
Schedule Your Staff Properly
Your customer service staff need to be scheduled as well as possible if you want to keep the customer service as good as possible. The more effective their scheduling is, the more that they can actually provide a decent service to people, so this really is something that you will want to be aware of here. Scheduling can mean having some time tracking for call center purposes, or simply making sure that your staffing is at the appropriate levels. In any case, it's hugely important to get it right, and will mean a better experience for your customers every time.
Be Honest In Your Dealings
In any and all dealing with your customers, you need to make sure that you are being as honest as possible. The more honestly you approach and communicate with your people, the better that is going to be for them and for you. To this end, make sure that your staff are trained on being as honest as possible with customers. This is a simple step and change that can make a world of difference, so it's something you really want to think about. You will find you have much happier customers as a result of this simple change.
Under-Promise & Over-Deliver
This is a general approach that you may want to consider if you are trying to keep your customers happy, and it's amazing how much it can help you to do so. Essentially, it's all about being careful not to promise too much to your customers. If you know that something is going to take three days, promise five days. That way, when it only takes three, they will be pleasantly delighted. This is a really effective way to keep your customers so much happier, and it really does work very well, so make sure to bear it in mind.
Exceed Expectations
In general, going above and beyond is a really important way to impress people too, and this is something that you should be able to achieve relatively easily as long as you make a point of it. In fact, turning this into a core thing that you tend to try and provide will mean that you become excellent at customer service in no time at all, and it's amazing just how well it can really work. So make sure that you do this if you want to keep people happy and make them smile.