Get The Most Out Of Your Phone With These Tips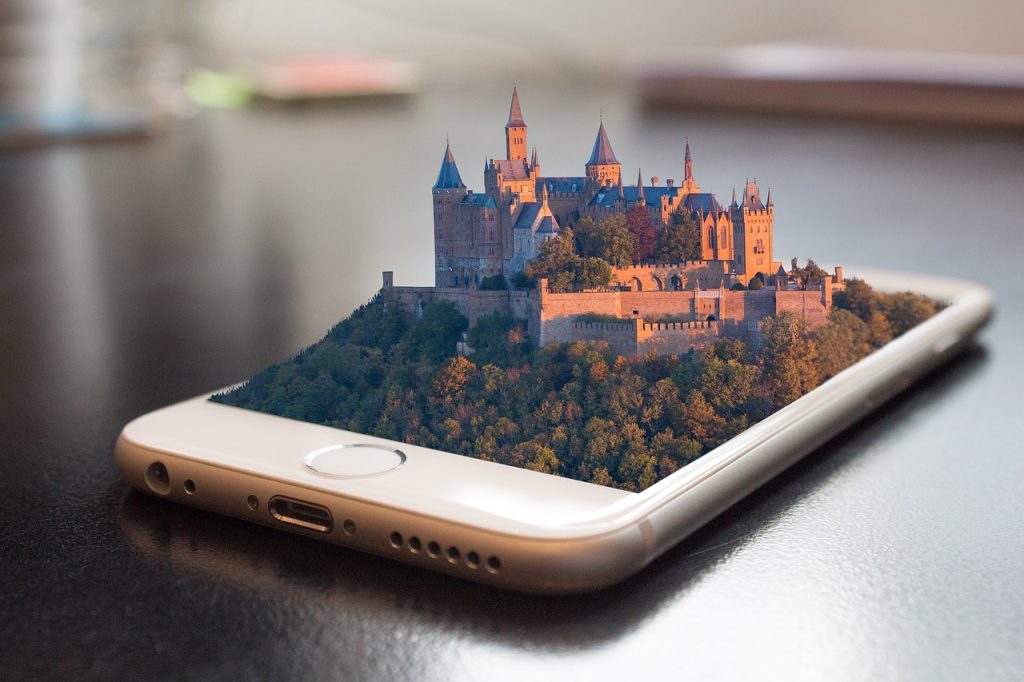 Most of us live with a smartphone or other device attached to our arm. Technology is such a big part of our lives these days and smartphones in particular continue to thrive and grow in popularity as time goes by.
But are you truly making the most of your smartphone? Today we are going to take a look at smartphones and the tools you can use to truly get the most use out of it.
1. Documents in one place
One of the greatest things about having a mobile phone is that you always have it with you. If you work in an office environment and often need access to files and documents on the go, be sure to use Google Drive and OneDrive. These cloud based services allow you to create, edit, and share word documents and spreadsheets wherever you are. It will make your life so much easier and your working days much more productive.
2. Shazam
Not the popular superhero, but the app. If you want to really make the most of your phone, download this magical app. If you are ever listening to a song on the radio or on TV, you can turn the app on and it will tell you exactly what it is.
3. Stay safe
Have you ever wondered what would happen if you lost your phone? Well, if you did lose your phone you might not be able to get it back because the person who finds it won't know who you are. But, what if there's an easy way to remedy this? By putting your phone number on your lock screen, anyone who finds your phone will be able to contact you and get it back to you safely.
4. Use Accuweather
There is nothing worse than going outside without a coat on and suffering in the rain. As well as the small losses like this, you want to avoid going outside while storms such as Storm Dennis are around, and Accuweather will send you alerts meaning that you will always know what's going on outside.
5. Get the best data deal
There's no point having an amazing smartphone that can do countless things online if you don't have a great data plan. Use a company like honest mobile to get yourself unlimited data and this will mean you never worry about losing data.
6. Stay in the loop
Although often the news is pretty boring, it is still important for you to know what's going on in the world so you can make decisions. One of the best tips we have is getting a news app on your phone that will send out Breaking News alerts to you when they happen.
7. Use Mail Drop
Our mobile phones are amazing little gadgets and they almost run like a mini computer, but there is one thing a mobile phone isn't the best with: files. If you are looking to email a file to someone and it is too large, if you have an iPhone you can use a service called Mail Drop. This will essentially create an iCloud link to the file that is valid for 30 days so that the other party can access the file.
8. Control your PC from your phone
If you are ever out of the house and notice that you have left an important file on your computer that you need at work, don't get in the car and go home. There is a handy tool you can use to control your computer from where you are and send yourself any files you need. TeamViewer is a remote computer control app that will allow you to use your computer from your phone.
9. Customise your keyboard
Have you ever noticed that the autocorrect function of your phone is a bit out there and funky? Instead of constantly ending up with random words in your sentences like flamingo or umbrella, you can customise your own keyboard and it will learn your patterns of speech. Download a third party keyboard and use this and it will make your life much easier.
10. Conserve your power
Due to the high processing power and heavy use of mobile phones it is no surprise that we often end up draining the battery before lunch time. But there is a simple function on your phone that can reduce this risk. In your settings, there should be a power option and a low battery mode. Turn this on and it will prevent any unnecessary background processes happening while your phone is idle or in use.
11. Make it charge faster
To follow on from the point above, what happens when you need to charge your phone in a short space of time? Turn on airplane mode and it will shut down background processes and allow the phone to charge much quicker.
12. Find your friends
If you have family members or friends that you need to track for meeting up or getting home for dinner, Find my Friends is the ideal app to use. It allows you to see where people are at all times so if your other half is stuck in traffic you can slow down dinner until they get home!
13. FLASH….AHHHH
If you have a habit of ignoring the notifications and alerts that pop up on your screen you might often find yourself forgetting about important appointments or reminders. To ensure that you always notice when an alert comes on the screen you can set your phone to flash. Never miss another important alert again!
14. Hard reboot
This tip is one that is known to most of us, but it is an important one to remember if you want to get the most out of your phone. If your mobile phone freezes or it seems to have a serious issue, make sure to reboot the system. We've all heard the old adage of turning it off and on again, and honestly, this is often the solution for you. If there is an issue, perform a hard reboot and your phone should be good as new.
15. Get rid of memory clog
As we use our mobile phones throughout our daily lives it is understandable that sometimes our memory gets clogged up with photos, videos, and music and apps. However after a while RAM will fill up so much that it will slow down the performance of the phone. Be sure that you can prevent this happening by getting rid of RAM. Clear out apps you don't use and put your photos onto a computer or harddrive.
16. Enjoy a good workout
Did you know that there are many free apps out there that will show you workouts you can do at home? Why pay for an expensive gym membership when you can use a free app and workout in your living room instead? There are tonnes of great options such as yoga, pilates, HIIT and more. Take a look and see which ones suit you.
17. Learn to cook
If you are useless in the kitchen and you always feel as if you burn water, use your phone to help you learn. Stand your phone up and get some YouTube tutorials on the go to teach you simple skills in the kitchen. There are many helpful YouTube channels for cooking, including Binging With Babish and SortedFood.
18. Find your way home
If you have an android phone you are in look, and you'll be able to find your home wherever you are. Head to Google Maps and create a shortcut that will take you home from wherever. It means you will not have to type in your address every time you want to head home from somewhere unfamiliar.
19. Fall asleep easy
If you are the kind of person who needs some background music when they are trying to fall asleep you are not alone. But instead of keeping a TV and then waking up in the middle of the night to switch it off, you can use your phone to lull you to sleep with your own music. The stopwatch app in iPhone allows you to set a 'stop playing' timer that will stop all music playing after a certain period.
20. Taking weird angle photos
We all know the real struggle of getting the perfect selfie, and this is made 10 times harder when you are trying to feel around for the little touchscreen button to snap your shot. If you are taking a photo at a weird angle and your finger can't reach this button, did you know you can use the volume buttons instead? It's much easier to do and you'll likely get a less shaky photo as a result.
There are so many things that our phones can do and they truly do change the way we live our lives. Take these little tips and tricks away with you to make the most of your pocket computer this year and impress your friends.

How Will Roads Change As Logistics Become Automated?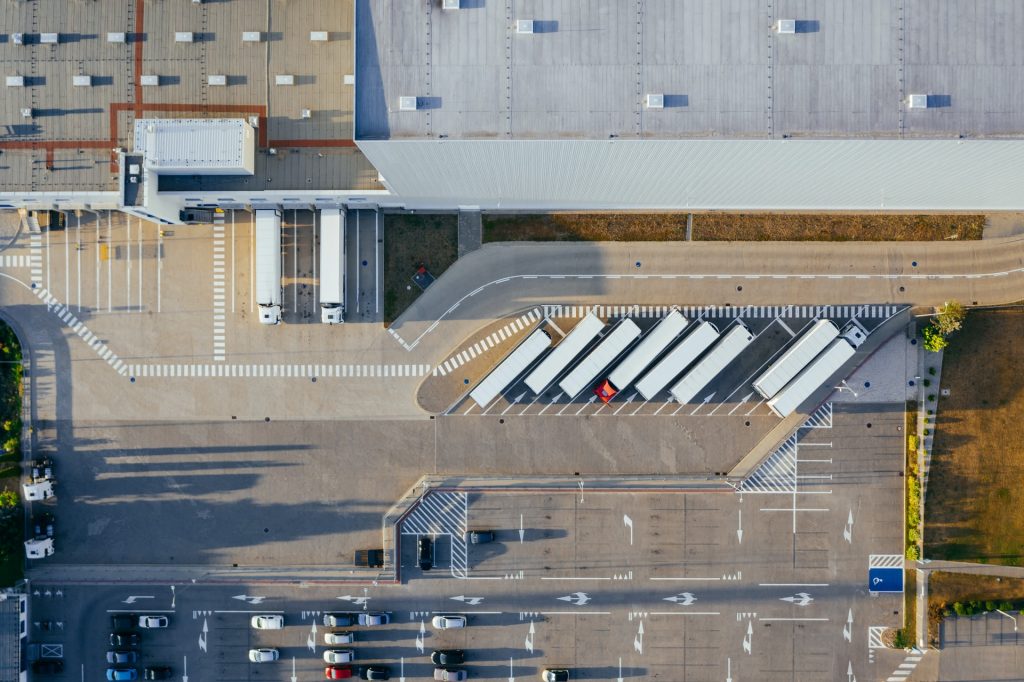 There have been a lot of big developments to be found inside the automated vehicle space over the last few years. With countless car companies throwing their hats into the ring, it's only a matter of time until cars that don't need drivers are able to spend more time on the road. Of course, though, personal transport is only one side of this, and the automated driving scene is much more likely to impact logistics in the short-term. But how exactly will this change the way that transport companies operate, and how will the roads you use be impacted by changes like this?
Increased Safety
Currently, many truck drivers have to push themselves to their limits to be able to get their work done. Long drives can easily be held up, but important deadlines can't be missed without throwing off an entire schedule, and this leaves drivers having to miss sleep and drive long distances without breaks. A tacho card will usually be used to monitor this, making sure that drivers don't break the law. Automated transport promises to solve problems like this, with digital machines never tiring and being able to work for days on end without having to take a break.
Greater Efficiency
Many transport companies have to use the roads at the same time as normal drivers to make sure that they can make their deliveries without pushing drivers too hard. This sort of approach wouldn't need to be taken with automated vehicles, instead giving transport operators the chance to choose the quietest times to have their machines on the road. Alongside this, route planning can be more dynamic, with plans being changed on the fly to make up for things like traffic issues. Of course, though, as a big part of this, normal drivers may experience some strange behavior from the automated trucks that they see, especially when they are first starting to hit the road.
Convoys
While it may be something that changes in the future, transport companies are often more interested in systems that use convoys of trucks rather than simply sending trucks out on their own. This involves having a lead truck that is driven by a normal person, with several other trucks that tail safely behind it. This can make it much easier to have trucks follow specific routes without having to rely on GPS systems can lose signal or be disrupted in other ways. Of course, though, as a big part of this, many transport companies simply can't afford the technology like this, and it could be a few more years until they start to be spotted when you're out and about.
With all of this in mind, you should have a much better idea of how the automated logistics market is going to change roads over the next few years. The way that you drive will almost certainly change as time goes by, with more and more automated driving options becoming available all the time.
Matica's CEO Sandro Camilleri speaks about security in digital payments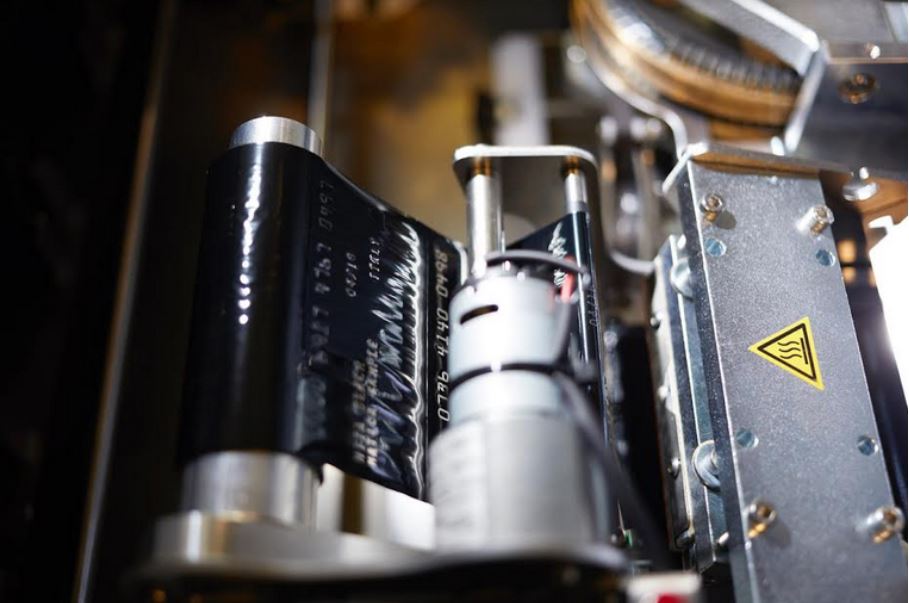 One thing is for sure: the COVID-19 pandemic accelerated many behaviors and trends that once were holding their pace. A great example can be found in digital payments and online shopping. According to Rakuten Intelligence, from March through mid-April, e-commerce spending in the United States increased more than 30% compared to the same period last year. When it comes to worldwide scores, it reaches the surprising increase of 74%.
Although books and cleaning products led the ranks mapped by Rakuten, specialists argue that digital payments and online shopping are here to stay, as much as it has already been observed in Asian countries. In this sense, securing financial transactions and protecting consumer data became a mandatory issue to be addressed both by companies and the government.
As a leading European company in the processing and printing of cards and identification documents for security systems, Matica Technologies is dedicated to granting safety and technological solutions to businesses dealing with financial transactions online. According to the CEO and founder of Matica, Sandro Camilleri, the advent of digital payments is a revolution similar to that which technology has caused and is currently causing in other areas, such as transports. "It is an inevitable revolution, which citizens will have to get used to, and which must therefore be managed in order not to risk unintended consequences, being the key issue obviously safety," he argues.
Camilleri stresses that there are two different phases when it comes to digital payment security. A first one is about information and personal data storage, one of the greatest topics of our time and also a potentially enormous market sector. The second, less discussed though equally important, is guaranteeing strength and security for the financial transaction itself — and this is a purely technological issue. "The use of chips that are equipped with incredible memories, high precision lasers and holograms makes it extremely difficult, not to say impossible, for any attacker to clone a card produced by us. Secondly, the transaction must be secure thanks to specific and constantly updated software," explains Matica's CEO.
Now, when it comes to privacy, Camilleri states that people must be aware of what is at stake when data is leaked and why such occurrences are so alarming. With more and more appliances being automated and connected to computers and to the internet, such as is the case for cars and home security systems, cyberattacks could lead to consequences that are not only terrible, but tragic.
In such situations, Matica's CEO believes that only biometric data could spare individuals from having their systems hacked, though this data must be filed with care and used only for strictly necessary purposes. In any case, Camilleri argues that using biometrics is becoming day by day more inevitable with the increasing rhythm of automation, and this is a feature that can already be found in some of Matica's available systems, such as is the case of the passport series.
Are You Aware Of Your Children's Online Activity?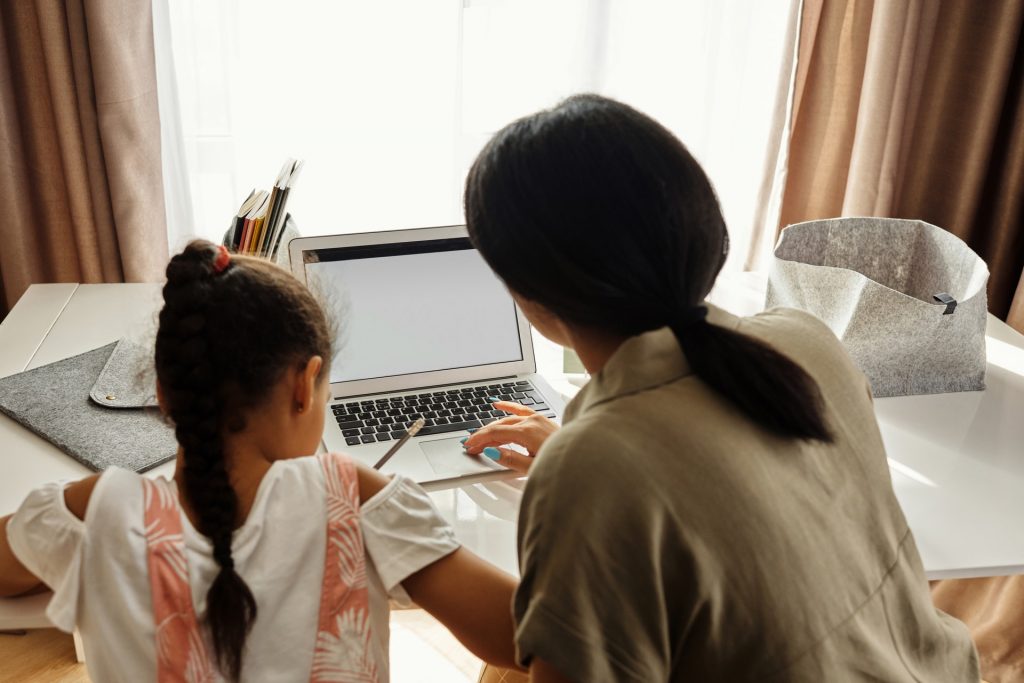 There's a big, wide, scary, often strange world out there, and it's the task of any individual to grow into an adult and begin to contend with it. However, most responsible parents understand that showing the raw facts of life, or being introduced to bad influences is simply not suitable for a young child. They must learn slowly, with care, and appropriately to the degree we're able to foster that environment. Parents cater to this by controlling what friends their children make, or what hours they may be allowed to spend time with them.
However, a growing cause for concern is the fact that many parents fail to keep their children safe online. The internet may as well be its own world, and it reflects our reality, both the good and the bad, the trustworthy and the terrible. This means that as a parent, it's important to stay aware of your child's online activity. If you can do that, you can better control the content they see, what they're allowed to access, and the influences they are moved by.
Use Worthwhile Content Filters
It's important to use the best content filters and parental controls you can. Some offer you access to limit internet time, while others help you block certain websites or content from being seen. With the best cyberbullying safety services, you can also ensure that your children are equipped to handle the unfortunate likelihood of encountering abuse online. The more you can engage in good habits now, and regulate their usage, the less likely they are to come to harm within the wild west that is the online world.
Understand The Trends
Understand the trends that occur and know how to deal with them. For instance, you might block access to certain apps or sites, but your child's friend's parents may not have the same philosophy. If you know the trends through paying attention to what they're saying, you will be able to assess if they're healthy or not. For instance, TikTok is now seen as a negative influence on many young children due to how poorly they moderate their content, and how limited content filters are in place. When you make decisions to help them stay secure, you are in effect limiting the vulnerable pathways in which they could become less safe.
Stay Alert
It's important to say, but stay alert. If you notice your child is finding it hard to engage with social media, or they follow a risky YouTuber, you are within your right to restrict access or to observe more closely. It's a tough job, but ultimately you cannot completely banish your child from the internet for the entirety of their childhood. It's best to help them build healthy habits now and also know how to stay safe online than to pretend it doesn't exist. To that end, you'll be making the right choices.
With this advice, we hope you can better stay aware of your children's online activity, and manage it as appropriately.