Overview of Russia's Recent Foreign Policy, India Important for Both US and Russia: Gabriela Ionita
As soon as Vladimir Putin assumed power in Kremlin last year, we have seen immense involvement of Russia in the international affairs. From Cyprus to Iran and Syria, the amount of aggressiveness Russia showed to maintain its interests was comparable to Soviet times. After a big gap of 20 years, when this huge nation was keeping a low profile since the collapse of Soviet Union, Russia's recent active role in the world politics has given hopes that soon we are going to see a multipolar world ending US dominance. To discuss the mood in the Kremlin we interviewed Gabriela Ionita, Editor in chief of Power&Politics World who is also an expert in Russia's international affairs.
TWR: After the collapse of Soviet Union, we saw Russia had gone under a cold state. There was almost negligible response from Russia on Iraq and Afghanistan war. But we could see some response from Russia on Libya, and now Russia has come out fully aggressively in Syria's case. Do you think all these years, when Russia re-established itself on the global platform, it has prepared itself to take on western world again on global geopolitics issues? Are we going to see a bipolar or a multi polar world soon?
G.I.: We are already part of a world with multiple power centers. President Obama's speech, at the recent meeting of the UN, certifies such a perception of political analysts. To reduce the geopolitical equation only highly questionable relationship between U.S. and Russia is meaningless. There are numerous emerging economies from which even Russia and U.S. could learn some useful lessons. Also, there are many cooperation organizations to which the two are not only States, but also leaders and the need to find consensus solutions to highlight leadership. And last but not least, we see that today almost all the countries of the world – from the European Union, the Middle Orient, the Chinese and American societies – are faced, in one form or another, with the need to find new strategies and preserve their identity in the radically changing world, and Russia – a huge melting pot of ethnicities and cultures – cannot make an exception from it.
In the last two decades, Russia has changed its political and ideological concepts as far as was possible with the legacy of the former USSR, legacy assumed open by the new leaders in Moscow. As you were saying, there was almost a negligible response from Russia on Iraq and Afghanistan war. But we must remember that Russia had its own catastrophic experience in Afghanistan, whose consequences are still felt in the minds of the Russian society. So it's good to notice that after the disintegration of the USSR Russia has really felt what a collapsed state means. Its first and foremost priority was the domestic situation. It is known that the economic growth, prosperity and geopolitical influence are derivatives from the total condition of a settled society. After overcoming the urgent impediments of internal order, it was logical for Russia to wonder itself: "who is ?" and where should it be looking on foreign policy for supporting its own interests. The first step, of course, was trying to gain the regional influence and, subsequent, the global influence and its returning to the table of the world's great leaders.
Regarding the reaction to the conflict in Libya, I do not think that Russia had a clear strategy. This was more an attempt of the ex-president – the current prime minister Medvedev – to improve his personal political rating, which proved to be a rather unsuccessful attempt. Instead, Russia's intention to protect its interests in the Middle East were seen in the intervention in Syria. Russia wants to be a major decider and even a major opponent when its interest dictates. And if you take a peek at the commercial agreements between Russia and Syria or Iran, it is easy to see that here the interests dictate.
Contrary to controversial statements regarding Russia's imperial obsessions, restoring the USSR and other such foolishness that the russophobias propaganda sites are full of, there is nothing unusual in Russia's intentions. Looking closely and judging right, we can see that all the great and small powers of the world are doing everything they can to promote their economic interests and preserve their own sphere of influence. What differs are only the methods and strategies used. Some prefer to invoke the principles of democracy and human rights, other – the rule of law and veiled threats, other – economic pressures and direct threats, others – just shut up and do – the last statistically having the best results.
TWR: – But what do you think about the relations between Russia and the U.S. at the moment?
G.I.:  On one hand, it would be childish of us to believe that between two states that claim to be a global power pole there could be a relationship like "milk with honey". On the other hand, in spite of the officials declarations, the restart of Russian and American relations continued all along (sometimes even for reasons of internal propaganda of the two states) to be hunted by the ghosts of the Cold War. Nowadays, at the level of perception of public opinion I will quote Olga Kamenciuk, communications director of the Russian Center for the Study of Public Opinion. "Lately, between Russia and the U.S. there are many differences. Mainly, this is on the cases such as Snowden and about Syria. Regarding Snowden, for example, most Russians thought that Russia's position will worsen relations with the U.S., but only 15% are saying he does not have to be granted political asylum". The same is the public opinion in the case of Syria. Russians understand that this situation will worsen relations with America, but prefer an independent position of their country on this issue. In the U.S., the situation is somewhat similar. According to Gallup (agency for marketing and social studies) for the first time since 2000, the number of those who consider Russia an enemy exceeded the number of those who see Russia as an ally.
But it's good to remember that not always the public perception also means the reality behind the closed doors. U.S. and Russia worked together and effectively collaborate on the levels where the interests of the two coincide. The fight against terrorism, drug trafficking, aviation security, cybercrime are some aspects of this collaboration. Then, behold, recently a NATO ship arrived in port at St. Petersburg as part of continued NATO-Russia Council military cooperation, and provided an opportunity for naval counterparts to meet and exchange experiences. And even when we are tempted to believe that relations between the U.S. and Russia are at their lowest level in a few days will take place in Brussels the first over two years meeting of the NATO-Russia Council (NRC) at the level of Defense Ministers with the participation of Russian Defense Minister Sergey Shoigu. The NATO headquarters considers Shoigu's involvement in the meeting the unique opportunity to give an impetus to military relations between Russia and NATO in the field of security. So here, the reality is much more complex and cannot be reduced to categorical labels.
TWR: In spring, Cyprus approached Russia under financial crisis to seek potential bailout plan which Russia refused. Why do you think that Russia let go such a big opportunity of earning a partner in Mediterranean Sea, who was ready to offer its gas fields and warm water port at a strategically important place just under the nose of EU? 
G.I.: In reality, things are not so simple. Many people said they were surprised and wondered at the time why the Prime Minister Medvedev stepped out in the case the Cyprus crisis. There are two main aspects that need mentioning: first – Cyprus is an EU member state. And as a member of the EU, many of the internally decisions required leaders must receive first approval from Brussels. The second aspect – the EU is Russia's main trading partner. Neither of the two can to decide unilaterally, without respecting certain commitments previously taken and without assuming certain economic and diplomatic consequences in case of slippage. Russia could not call into question the partnership with the EU to an offer rather unclear and unlikely from Cyprus. Then, I do not exclude that the Kremlin was probably happy that their citizens, holders of accounts with many zeros in banks in Cyprus, to receive a lesson. If Russia's option was estimated right will see soon, because last week Permanent Representative of the Russian Federation at the EU, Vladimir Chizhov told Itar-Tass in an interview that Russia and the European Union "have practically completed the implementation of joint steps towards a transition to a visa-free regime" and they may announce this at the forthcoming Russia – EU summit this winter.
TWR: There are a lot of talks about Russia's opposition to the pro-European options of Ukraine and the Republic Moldova. Is Eurasian Union a viable project?
G.I.: Yes. Depends what you mean by this "viable". For now, though thought to bring economic benefits and to be a counterweight to the EU, Eurasian Union is primarily a political project. Or a political project has a limited lifespan. And it offers too few attractions and opportunities in terms of economic, hence more acute lack of adhesion. Ideology does not solve social problems. No wonder that the Customs Union member states require serious focus on the economy development. If Moscow will know to develop such a strategy, then it is possible that countries that today are turning to the EU to reassess the situation. Let's be honest: the opportunities offered by the EU are not spectacular (if Ukraine will sign the treaty of association and free trade with the EU, it does not mean that it will begin to flow with milk and honey in the streets of Kiev. But it's something other than continue discussion with Moscow, the latter always in the position of power). If Moscow will not convince that the Eurasian Union can generate economic and social benefits (its policies on migrants are equally ineffective and discriminatory as those of many of the EU countries), then perhaps there will be a period of time as a political project, without the chance to build something solid. The failure of EU policy starts from the fact that it was a political project without economic and social cohesion, despite the propaganda statements. Will Moscow know to avoid a similar mistake? Honestly, at this time, I have great doubts.
TWR: Seeing India cozying up with the US and Israel, Vladimir Putin decided to visit Pakistan searching for a new ally as Pakistan has its own disagreements with USA. Although the visit was later cancelled, do you think the policy of US enemies as Russia's friends is correct? In South Asia can Russia afford to lose India for Pakistan, where former funds and jointly works on various projects with Russia and is also largest importer of Russian weapons?
G.I.: I think it's not a very good strategy if we limit ourselves to think only in black and white colors (enemies of America – friends of Russia). The political and economic substance shows us that the things are much more diverse and counts many shades of gray. Each state actors which you listed has interests that it wants to promote, has goals it wants to see fulfilled, and according to them and the global context can opt for a partnership with Russia or with the West, namely America, European Union, or why not, one of the emerging economies of Latin America or Asia.
Returning to the essence: Pakistan has been a loyal USA partner. But, it seems that loyalty was not its strong point in its partner's eyes. Pakistan's extensive oil and gas reserves, largely located in Baluchistan province, as well as its pipeline corridors are considered strategic by the West alliance. According to Professor Michel Chossudovsky, in "The Destabilization of Pakistan", Washington's foreign policy course is to actively promote the political fragmentation and balkanization of Pakistan as a nation. He said that balkanization is intended for creating a free Baluchistan (with its huge natural resources and a coastline of 750 kms). The remaining coastline with Pakistan would be 250 kms. The warm waters have always been the great game objective. Whether the political and the military establishments of India are aware or not, India's role carved out by the US is critically important for Pakistan's denuclearization. India does comprehend very well that if Pakistan is divided and de-nuked, the power in Asia shifts in favour of… India, course. Since China is a fast rising economic and military power, it is essential that the West develop India as an equal economic and military power to counter China. This balance between India and China cannot be maintained if Pakistan is to remains a regional power.
In the same time, for Russia, India is a important partner, but also the importance of relations with Pakistan is already on the increase, if only given Afghanistan's involvement in drug trafficking, since the bulk of the drugs end up in Russia and the rest go on to Europe. Following the withdrawal of the majority of NATO troops from Afghanistan in 2014, there will remain approximately 10,000 American servicemen (as of 1 January 2013, there were 66,000 American soldiers and officers in the country). The American contingent staying on in Afghanistan will, just as before, need supplies of food, fuel and other products and these will be delivered to Afghanistan via tried and tested routes – through Pakistan and Russia. This means that the coordination of actions between Moscow and Islamabad is also important from this angle… In general, improving relations between Russia and Pakistan could have a positive influence on the situation both in Afghanistan itself and in Central Asia. In addition, we are rather talking about an integrated approach of Russian foreign policy, a step forward from Central Asia to the Asia-Pacific region (somewhat considered a stronghold of the West), and not about a decrease in the importance of partnership with India. Remember, on the sidelines of the Asia-Pacific Economic Cooperation (APEC) forum's summit in Bali (Indonesia), Sergey Lavrov had a full agenda of bilateral meetings: with Foreign Minister of China, Wang Yi, Indonesia's foreign minister Marty Natalegawa, Vietnamese Foreign Minister and Deputy Prime Minister, Pham Binh Minh, Minister for Foreign Affairs of Thailand, Surapong Tovichakchaikul. Not to mention the fact that Vladimir Putin celebrated his birthday as a star.
TWR: Just because you reminded about Vladimir Putin… Noble peace price holder Obama has provoked Iran and Syria creating tensions not only in the region, but also worldwide. Recently Russian advocacy group has nominated Vladimir Putin for effectively handling the Syria issue and using platforms like G-20 summit to win the votes of other countries and avoid US led military intervention in Syria. But the Nobel winner was Organisation for the Prohibition of Chemical Weapons. Do you think Vladimir Putin deserves to lay claim on Noble Peace Prize? 
G.I.: I think it's better to clarify something: according the official website of Nobel Foundation, the nominations to Nobel Prize must usually be submitted to the Committee by the beginning of February in the award year. Nominations postmarked and received after this date are included in the following year's discussions – aspect applies to Putin's nomination. Events are dynamic, there's enough time until next year assessments. But, it is true, no one has explained how – surprising – the OPCW appeared on the list of nominations. However, I think it was a quick compromise decision. One designed to bind up the "wounds" of some prides hard hit on the shores of Neva. Due to its political nature, the Nobel Peace Prize has, for most of its history, been the subject of controversies. By the way, awarding the Nobel Prize to U.S. President Barack Obama has sparked a wave of criticism and ironic statements in many countries. Also, critics took the initiative of Russia Academy. The main argument of opponents: both leaders patronized armed conflicts. They are right, aren't they?
Gabriela Ionita is Editor in chief of Power&Politics World online journal, analyst in the field of International affairs (mainly connected with the Russian Federation and Community of Independent States). Also maintains a frequently updated her personal blog. She took her university degree in Communication and Public Relation at the National School of Political and Administrative Studies – Bucharest/Romania. Currently attending master studies in the field of Foreign languages and civilizations (Slavonic studies) at the Faculty of Philology from Al.I. Cuza University – Iasi).

Warning: mysqli_query(): (HY000/1): Can't create/write to file '/tmp/#sql_7ae_0.MYI' (Errcode: 30 - Read-only file system) in /home/thewosf4/public_html/wp-includes/wp-db.php on line 2056

Warning: mysqli_query(): (HY000/1): Can't create/write to file '/tmp/#sql_7ae_0.MYI' (Errcode: 30 - Read-only file system) in /home/thewosf4/public_html/wp-includes/wp-db.php on line 2056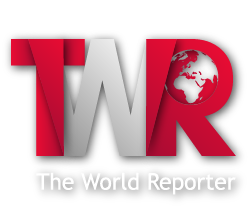 Warning
: mysqli_query(): (HY000/1): Can't create/write to file '/tmp/#sql_7ae_0.MYI' (Errcode: 30 - Read-only file system) in
/home/thewosf4/public_html/wp-includes/wp-db.php
on line
2056
Employee Training and Development Becomes One of the Most Disruptive Megatrends That Is Shaping the Future of Work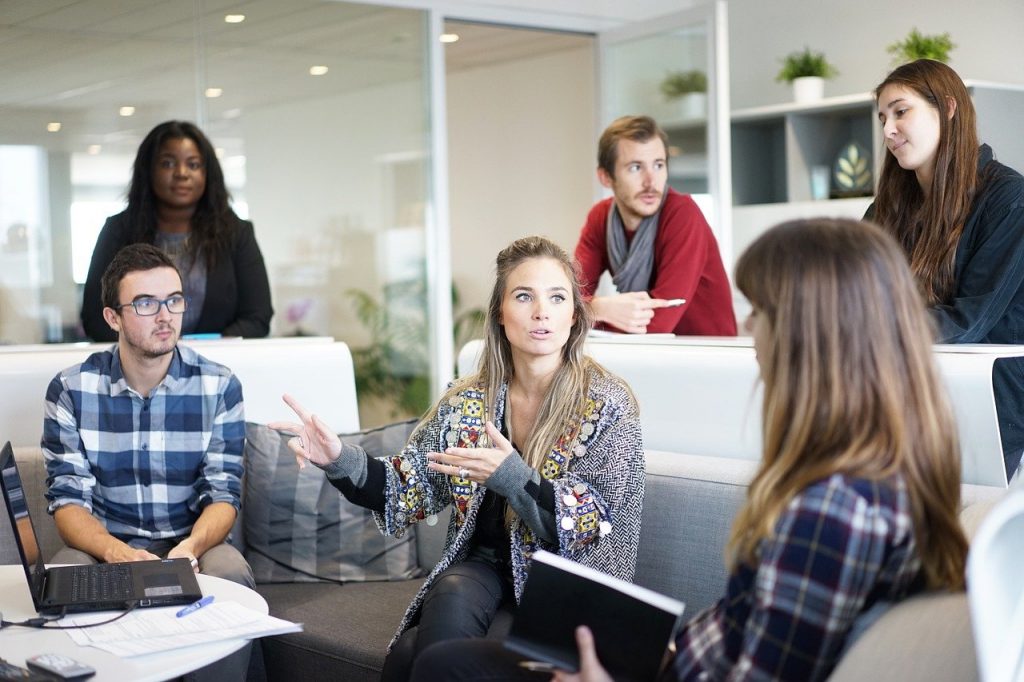 There is no question about the effectiveness of employee training and development. It's incredibly important to help your staff advance their skills and knowledge to help grow a business, but the impact of employee learning has often been understated and even neglected. However, companies are now suggesting that employee training and development is one of the biggest megatrends that have completely transformed the future of work. It has overhauled how businesses should be developing and engaging with employees, and it's leading to an incredibly diverse and talented workforce that is capable of wonderful new things.
Part of the problem of employee training and development is that it's difficult to measure its impact on the workplace. Employee performance often isn't a quantitative measurement that is easy to read and link to their output. This is one of the reasons why the effectiveness of employee training and development has been questioned by management experts.
Thankfully, new strategies have been developed to help measure workplace learning and its impact on companies. Below, we've included a helpful infographic that covers some of the most important measurements, such as return on investment and how it is calculated in the context of employee learning and development. It should put the effectiveness of employee training into perspective and will help you better understand when training is needed and how development actually improves your business and its productivity.
Infographic by:
Ezra Coaching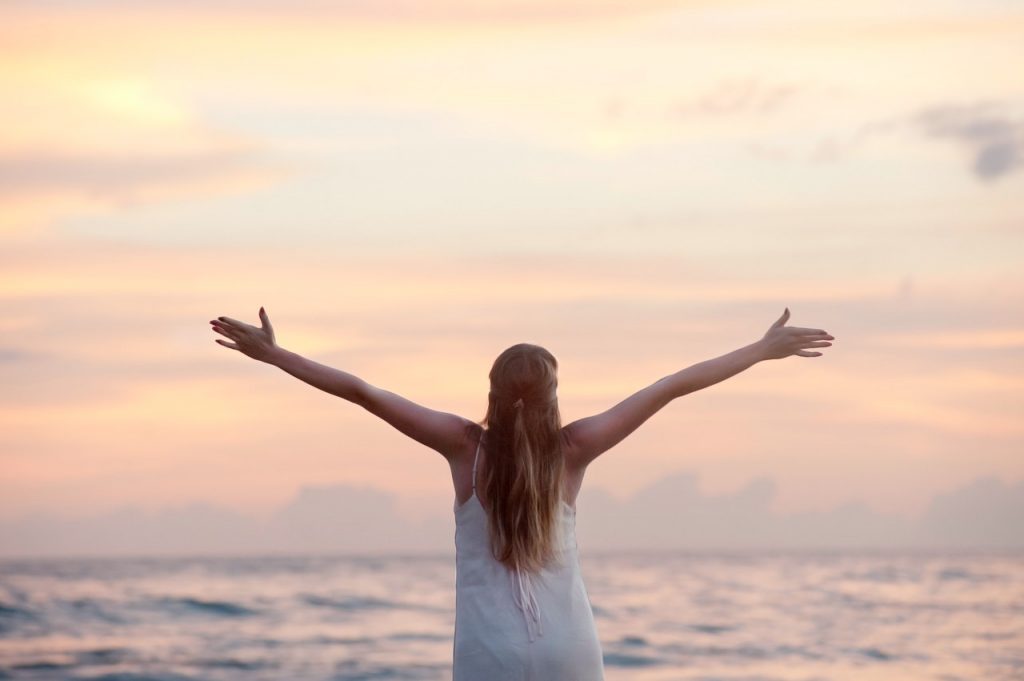 It does not matter how old you are, where you live, or what your occupation is, your health should always be a top priority. However, most of us are a little bit guilty of letting our well-being slide from time to time. With that being said, read on to discover some of the simple ways you can give your health a boost today.
Get rid of at least one item in your life that contains toxic chemicals – You may be shocked by just how many items in your life contain toxic chemicals. This includes everything from air fresheners to bed sheets. Get rid of one of these items and replace it with something natural instead. This is something you should make a habit to do every few months or so. You will be surprised by just how much of a difference this can make. 
Deep breathe for at least five minutes – Throughout the day, you should make sure you take the opportunity to deep breathe for at least five minutes. Why? Well, there have been numerous studies that have shown that deep breathing can help to lower stress hormone levels. This means that you will feel better, get an improved night's sleep, and you will have less anxiety too.
Drink more water – You probably expected this to be on the list, but the importance of drinking more water should never be ignored. Your body needs water for almost every function. If you are dehydrated, this could be the cause of headaches, pains, aches, and a number of other symptoms.
Have one veggie night per week – A lot of people eat far too much meat, red meat especially. So, why not have a veggie night once a week? Not only is this good for your health, but it will be good for your bank balance too. There are so many great recipes online that can give you ideas regarding tasty and creative dishes that do not incorporate any sort of meat or fish. Once you start off with one night per week, you may then decide that you want to up it to two nights, and so on. However, it always helps to start off small so that it is easier and more manageable, and you can then get used to it.
Sign up for an online pharmacy – Nowadays, you can easily order your prescriptions and medications over the Internet via an online pharmacy. This can help you to boost your health because it ensures you never experience delays with your medication. If you are someone who often doesn't take their recommended course of tablets because you cannot get to the doctors in time for a repeat prescription, then this is definitely a good suggestion for you. Your medication will be delivered to your door with a click of a button.
Make a dedicated effort to lower your stress levels – There is no denying that we live in a very stress-filled world at the moment! The world we live in is one that has heaps of pressure, and it can be difficult to stay on top of everything and keep those stress levels low. However, it is vital that you find a way to do so. After all, if you don't adrenal fatigue and health can start to take a tumble, which is the last thing you want. For those who are unaware, adrenal fatigue relates to a group of different symptoms that impact people who are under a lot of physical, emotional, or mental stress. From being a single parent to having a stressful job, there are a lot of different reasons why you may be struggling. Therefore, we recommend that you look for different ways to reduce those stress levels so that you can enjoy a more calming and peaceful life. Whether it is doing some breathing techniques or taking more regular breaks so you can have moments for yourself, there are a lot of different ways that you can make sure you are keeping your stress levels to a minimum. The importance of this should not be overlooked, as stress can impact our mental and physical health in so many different ways. 
Do something nice for someone every day – You will be surprised by how good this makes you feel, and by how much this has a positive impact on your health. It's all about mental well being. When you do something nice for another person, you are benefitting their health, as well as your own. First and foremost, there is no denying that it feels good to hear some nice words for someone or to get a helping hand when you need it. You feel recognised and appreciated, and this is something we all need. At the same time, doing something nice for someone else and seeing their reaction can make you feel amazing too. After all, doing something good for someone is a gift for yourself at the same time. You will find that the deed continues throughout the day, making you feel great and happy within yourself. 
Incorporate some movement into your commute – If you do not have an active job, this is particularly important. Sitting at a computer all day can be bad for your health. One way to combat this is by incorporating some movement into your commute. If you can walk or bike to work, you should give this a go. If not, start parking your car further away from your place of work so that you have to walk there and back. You should also start using the stairs instead of the elevator whenever you can.
Start meal planning – You will find it much easier to eat healthily if you plan your meals. At the start of every week, make a menu of what you are going to cook for dinner every evening, as well as what you are going to make for your lunches every day. Not only will this help you to eat better, but you will save money too. Make sure you incorporate some healthy snacks into your food prep for work. This will stop you from going to the vending machine whenever you are bored or your energy is zapped. The great thing about the times we live in at the moment is that you can easily get recipes and meal prep inspiration online. So, if you are struggling, simply do a little bit of digging online and we are sure that you will find a lot of different options when it comes to meal ideas and clever food prep suggestions for the week ahead. Not only is this going to help you to be more organized, but you will find that it actually saves you quite a bit of money in the process. After all, when we do not have a food plan for the week ahead, we tend to spend a lot of money on items we do not need. Food can end up going in the bin because we do not use it. This ends up in an awful lot of waste, and we should all be looking to reduce this, so meal prep is great in many ways.
Keep a journal – Last but not least, keeping a journal is good for a person's mental health. You should write down your thoughts. It doesn't need to be a long entry; you can simply jot down a few bullet points every evening. This will help you to articulate your thoughts so that they do not wear you down. After all, it can be very difficult to sleep if you have lots on your mind. A lot of experts advise this approach for people who suffer from insomnia. One of the main reasons why a lot of people struggle to get the hours of sleep they need is because they cannot shut off when they go to sleep; their minds are still going at a million miles per hour. They are thinking about what they need to do the following day and any worries or concerns that they may have. Because of this, it very much makes sense to keep a journal so you can offload some of these thoughts and worries and you can have a much more restful night of sleep. Once you get into the habit of doing this, you will see that it actually does make a significant difference when it comes to drifting off and enjoying a good night of rest. 
So there you have it: some of the best ways to give your health a boost. The suggestions that have been provided are really simple and easy, so there is no excuse not to give yourself a bit of TLC. we are sure that you will start to notice a difference as time goes on. However, as is the case with anything, it requires patience and persistence. You cannot expect to turn your health around in one night.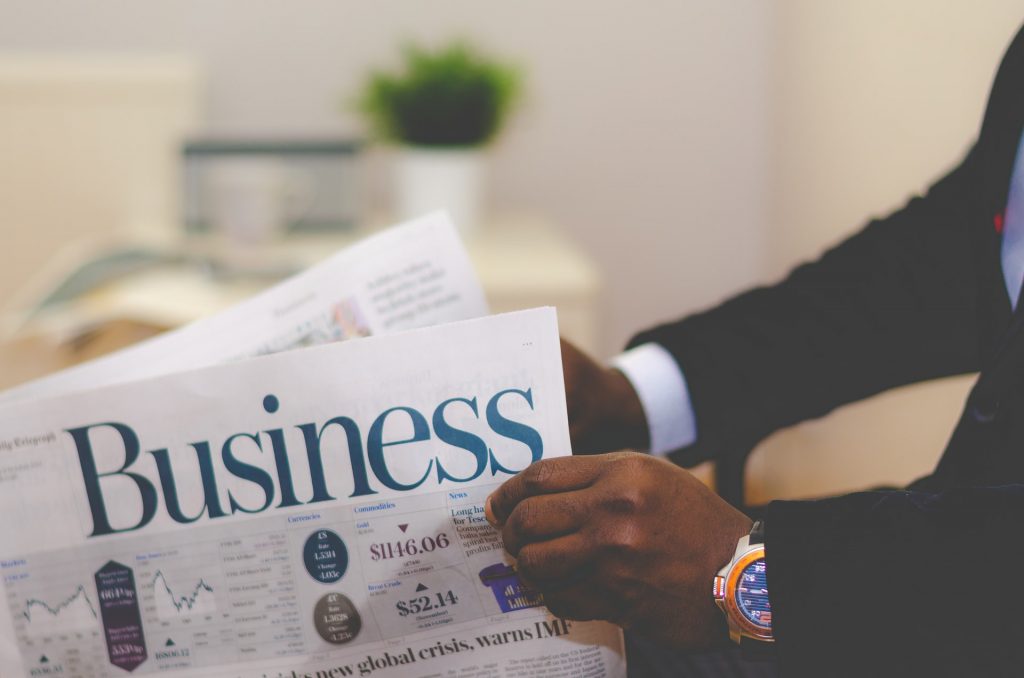 There are good and bad sides to buying a business and starting your own business from scratch. For lots of people, the positives of buying an established business outweigh the positives of starting a business. Here are the reasons why buying an existing business could be the right choice.
Easier To Secure Finance
All businesses will need finance. Unless you can fund your business yourself, you'll need to secure financing from investors. Most lenders will be more willing to lend money to an established business that they can already see is doing well, rather than risk an unknown factor.
Income From Day One
One of the downsides of starting a business is that most start-ups will go through an early stage where they don't make much, if any, money. For some entrepreneurs, this stage can last for several years.
During this stage, you will need to pay out for things like your premises, as well as equipment, installation of equipment, stock, materials, fixtures and fittings, legal and professional fees, a license, uniforms, and more.
If you don't have finance in place or another form of income, this stage can be very tough for a new business owner. If you buy a business, you can start earning from day one, and avoid this tricky period where you might be out of pocket.
Established Brand
When you buy a business that already exists, you are also buying into a brand that is already known, recognizable, and has a track record. You get the business complete with all the trademarks, copyrights, and websites associated with it, as well as the business locations.
This means that your business will already have customers, lenders, suppliers, and other contacts that are confident in the business already.
Instant Customer Access
An existing business also has customers already, which can help you succeed straight away. You can use a range of strategies and marketing to build on the existing customer base, but won't have to struggle to build a customer base from scratch.
Established Network Of Contacts
When you start a business from scratch, a lot of your time and energy has to be put into building up a network of contacts.
All businesses need to have supplier and marketing contacts, so buying an existing business that already has those contacts in place allows you to hit the ground running.
Like money lenders, suppliers and marketing companies are more likely to offer you more favourable terms if your business has been around for a while and they know it.
Focus On Growing The Business
When an entrepreneur starts a new business, they will have to put a lot of their energy into getting their business off the ground. This takes a lot of time and can be very tiring.
On the other hand, when you take over a business that is already established, you'll be freer to focus on the areas of the business that most need your attention, aiding the growth of the business as a whole.