The major rival brothers in the world, who have been fighting against each other since their birth, used to fight with foreign weapons earlier, but now they want to fight in a new style, that is with their indigenous weapons.
Pakistan, as a member of US led military pact CENTO and SEATO, started receiving high tech weapons of that time with money to keep an eye on India and launch an assault when needed. Seeing this, India began to import weapons from Soviet Union and started upgrading its force. Both the countries started filling up their inventory at the same time and today both are facing the problems of their ageing fighters aircrafts.
Highlights: LCA Tejas Inducted; Kaveri Prevented it from Completely Indigenous
India is in urgent need of replacing its ageing MiG 21 whereas Pakistan is in need of replacing its ageing Nanchang A-5 bombers, Chengdu F-7 interceptors and Mirage III/5 fighters.
India decided to start a project of making an indigenous fighter aircraft that can serve in all purposes of the air force, whereas Pakistan joined later an already going on Chinese project of development of a fighter aircraft.
Both India and Pakistan claim their aircraft as indigenous, but as on April 13, 2011 none of the aircraft is 100% indigenous as India is using american GE engine to power the fighter and Pakistan is using almost all the technology from China and engine from Russia in their version of the fighter.
It is believed that when India will complete its Kaveri engine project which was supposed to power LCA earlier, then LCA can be proudly claimed by Indians as an indigenous aircraft. India couldn't use indigenous engine in the prototype of LCA due to a delay caused by technical difficulties in the development of the engine.
If India completes the engine, it will become the fifth country after US, UK, Russia and France who can make their own engine.
Today both LCA and JF-17 are reality and not on papers anymore. Tejas was inducted on 11 Jan, 2011 whereas JF-17 was inducted last year in Pakistani air force.
Both Indians and Pakistani have already started loving their new weapon, but in this new love they commit a mistake of comparing these two planes with each other. JF-17 will be Pakistan's main fighter accompanied by their upgraded F-16s, whereas LCA Tejas will be India's additional aircraft for medium role combat missions after Indo-Russian 5th generation fighter aircraft PAK-FA, Under-development indigenous 5th Gen AMCA (Advanced Medium Combat Aircraft), Indo Russian 4.5 Gen Su-30MKI and to-be-inducted 126 4.5 Gen MRCA Dassualt Rafael (Multi Role Combat Aircraft).
While Pakistan and China claim there aircraft as indigenous and result of 50-50 partnership between China and Pakistan, there are lot of foreign companies and organizations involved in making it a success.
After the U.S and European companies cancelled their participation in the development of the westernized Chengdu J-7 variant known as Super 7 which is openly based on MiG 21 design, China launched a program to develop an indigenous evolution of this Mig 21 based design. which was named as FC -1 (Fighter China 1)
To expedite its development, in 1998, China National Aero-Technology Import and Export Corporation (CATIC) purchased the abandoned Mikoyan MAPO Izd 33 design, research and test information and data along with other research and technical assistance which was developed under Project 33. This doesn't mean that the design was now based on Mig 33 or that FC – 1 is the continuation of Soviet Project 33. The Project 33 started in 1980 and was stopped in 1986 taking the note of changing Soviet Union's Air Force's demands. Though later the improved version of the same design was introduced at the 1994 Farnborough Air Show as the briefly used marketing name for the MiG-29ME export model of the MiG-29M.
Although engineers from the Mikoyan Aero-Science Production Group (MASPG) have provided technical, research and design assistance on the FC-1 project, its aerodynamic design is quite different from that of Project 33. The wings are attached at mid-fuselage on the FC-1, whereas the Izd 33 is a low-wing design. The FC-1's platform resembles that of the F-16, while that of the Izd 33 is similar to the MiG-29. The FC-1's inlets are 'D'-shaped and angled, but those for the Izd 33 are rectangular and slab-sided. Given the FC-1's heritage of the 'Super 7', J-7, and MiG-21, some analysts believe that the FC-1's internal structure is more likely based on the MiG-21 than on the Izd 33, which some have called a "single-engine MiG-29".
Looking at the pictures one may say that the JF-17 Plane uses Soviet era's MiG 21 airframe which is highly debatable. Although avionics and other basic things are superior in JF-17 than MiG 21.
In October 1995 Pakistan was asked to select a Western company before the end of the year which would provide and integrate the avionics in FC-1 for them (Source: http://www.flightglobal.com/articles/1995/10/18/21419/pakistan-nears-fc-1-avionics-decision.html).
Avionics suites were being proposed by FIAR and Thomson-CSF, based on the Grifo S7 and RC400 radars respectively (source: http://www.flightglobal.com/articles/1999/07/14/53912/china-and-pakistan-agree-on-super-7-fighter-development.html).
Russia's Klimov offered a variant of the RD-33 turbofan engine to power the fighter. Russia earlier had denied China from transferring the engine to Pakistan as it was against Russian policy and India's interest, but later, for some reason, Russia had no issue in China supplying those engines to Pakistan. To international media they replied in diplomatic parlance, Chinese were in such a hurry that they had not heard the last word from Russia on this subject. It is believed that Pakistan is unsatisfied with the engine and a new deal for a different engine, most probably to have Snecma M53-P2 could be finalized.
Rather than using the Ada programming language, which is developed dedicated for military applications, the software for the aircraft is written using the popular civilian C++ programming language which students use to develop programs in high schools, this might give an edge to Pakistan where software industry is not very skilled and C++ resources can be easily trained in large numbers (source: http://www.defenseindustrydaily.com/stuck-in-sichuan-pakistani-jf17-program-grounded-02984/).
In India's LCA case: Airframe, Radar, Avionics, Cockpit, landing Gear, Ejection System, Flight Simulator, Software, Propulsion (when Kaveri will come) all are home made.
The pictures below are posted so people can compare JF 17 design with MiG 21 and MiG 29.
JF-17
MiG 21
MiG 29
Comparison According to 2008 Aviation Source Book, Aviation Week & Space Technology, January 28, 2008 and DRDO TechFocus February 2011″. DRDO. February 2011. Retrieved 9 April 2011.
Now among these two aircrafts it is very difficult to comment which one is better, as these aircrafts don't belong to the same category. In terms of development, India's LCA offers something new to the world, new design, new weapons, new systems and, in future, a new engine. While LCA was never made to be India's Sukhoi but it does gives the platform to India for further modification and development of new projects Whereas Pakistan's JF-17 is a modification of  many previous technologies.
LCA program was started in 1983, whereas JF-17 program was started in 1989 as Chengdu F-7, which was later changed to Fighter China project in 1991. In 1995 Pakistan reportedly joined the project.
Though China has kept development and production of JF-17 on for delivering them to Pakistan and my be to other countries, it prefers J-10 fighters over JF-17 for its own airforce.
Both  LCA and JF-17 are 4th generation fighter aircraft, but advanced composite frames and high tech electronics/avionics made international expert call LCA-Tejas a 4.5 Gen aircraft during Aero India 2010, in Bangalore.
While JF-17s are very much needed to serve depleting Pakistani Air Force as a main fighter along with F-16s, LCA is mainly a research project India has carried through these years. LCA was never made to compare with Sukhois, but it has faired very well on international level and now India has a platform and can develop more aircrafts on this platform as the plan of AMCA (Advanced Medium Combat Aircraft, an indigenous 5th gen stealth fighter) has already been cleared by the government.
While India has achieved self reliance in Air Fighter technology, Pakistan has achieved an experience of working in joint venture. It is the first major project of Pakistan with an international joint venture. India has previously worked with Russia in a partnership on development of world's only supersonic cruise missile, Brahmos. Presently, India and Russia are also working on the development of 5th generation fighter aircraft PAK-FA, in a move to regain the air dominance which was taken over by the americans with their 5th gen F-22 which outsmarted Sukhoi 30 MKI, also a product of Indo-Russian partnership. India and France are also working on Surface to Air Missile "Maitri" project.
A Little bit of Fun and Sarcasm

"JF-17 Not as advanced as LCA: Nawaz Sharif, Former Prime Minister of Pakistan"(jpeg)

"I have heard it is very advanced plane, but it is not ready yet." said Nawaz Sharif to retired Air Commodre Pervez Khokhar. Praising the JF-17 without mentioning Chinese cooperation, he further added in light mood, "I am saying you buy this plane from us, though it is not as advanced as your LCA, but it also has a glass cockpit like yours and can drop bombs for you," he said in sarcastic mood.
Related Comparison Articles on The World Reporter

Warning: mysqli_query(): (HY000/1): Can't create/write to file '/tmp/#sql_7ae_0.MYI' (Errcode: 30 - Read-only file system) in /home/thewosf4/public_html/wp-includes/wp-db.php on line 2056

Warning: mysqli_query(): (HY000/1): Can't create/write to file '/tmp/#sql_7ae_0.MYI' (Errcode: 30 - Read-only file system) in /home/thewosf4/public_html/wp-includes/wp-db.php on line 2056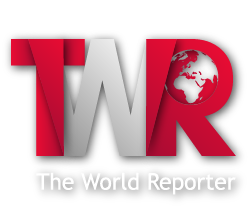 Warning
: mysqli_query(): (HY000/1): Can't create/write to file '/tmp/#sql_7ae_0.MYI' (Errcode: 30 - Read-only file system) in
/home/thewosf4/public_html/wp-includes/wp-db.php
on line
2056
Employee Training and Development Becomes One of the Most Disruptive Megatrends That Is Shaping the Future of Work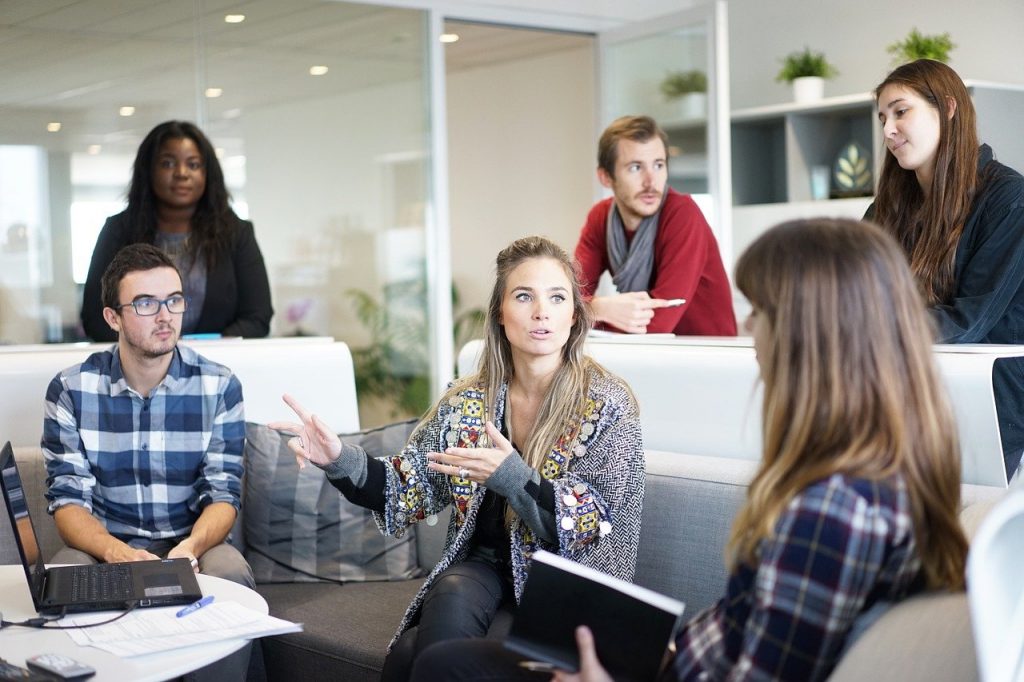 There is no question about the effectiveness of employee training and development. It's incredibly important to help your staff advance their skills and knowledge to help grow a business, but the impact of employee learning has often been understated and even neglected. However, companies are now suggesting that employee training and development is one of the biggest megatrends that have completely transformed the future of work. It has overhauled how businesses should be developing and engaging with employees, and it's leading to an incredibly diverse and talented workforce that is capable of wonderful new things.
Part of the problem of employee training and development is that it's difficult to measure its impact on the workplace. Employee performance often isn't a quantitative measurement that is easy to read and link to their output. This is one of the reasons why the effectiveness of employee training and development has been questioned by management experts.
Thankfully, new strategies have been developed to help measure workplace learning and its impact on companies. Below, we've included a helpful infographic that covers some of the most important measurements, such as return on investment and how it is calculated in the context of employee learning and development. It should put the effectiveness of employee training into perspective and will help you better understand when training is needed and how development actually improves your business and its productivity.
Infographic by:
Ezra Coaching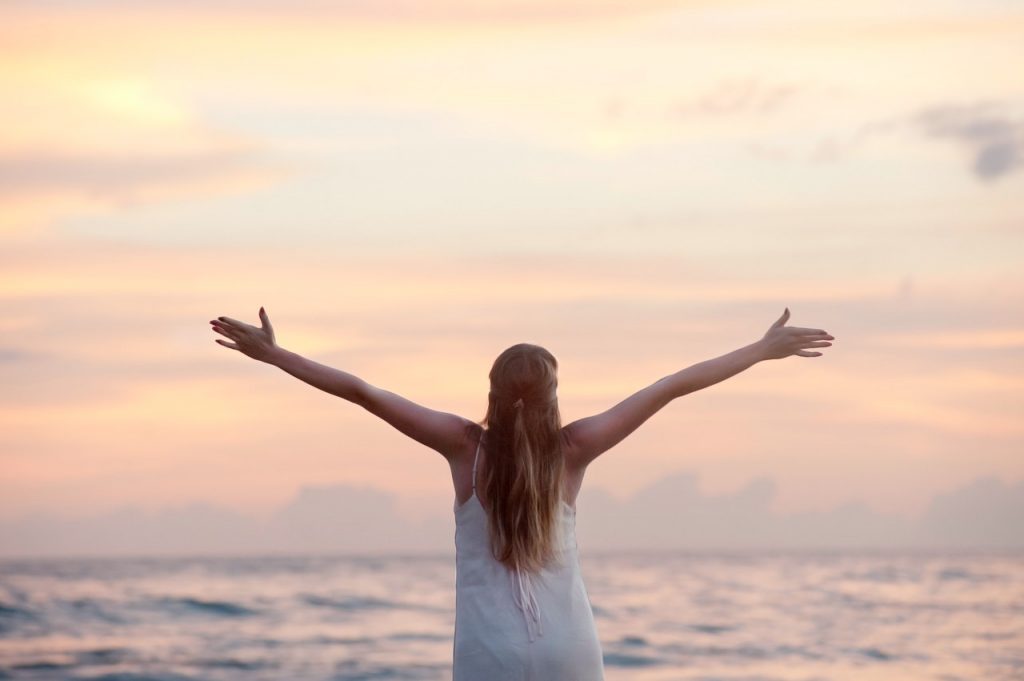 It does not matter how old you are, where you live, or what your occupation is, your health should always be a top priority. However, most of us are a little bit guilty of letting our well-being slide from time to time. With that being said, read on to discover some of the simple ways you can give your health a boost today.
Get rid of at least one item in your life that contains toxic chemicals – You may be shocked by just how many items in your life contain toxic chemicals. This includes everything from air fresheners to bed sheets. Get rid of one of these items and replace it with something natural instead. This is something you should make a habit to do every few months or so. You will be surprised by just how much of a difference this can make. 
Deep breathe for at least five minutes – Throughout the day, you should make sure you take the opportunity to deep breathe for at least five minutes. Why? Well, there have been numerous studies that have shown that deep breathing can help to lower stress hormone levels. This means that you will feel better, get an improved night's sleep, and you will have less anxiety too.
Drink more water – You probably expected this to be on the list, but the importance of drinking more water should never be ignored. Your body needs water for almost every function. If you are dehydrated, this could be the cause of headaches, pains, aches, and a number of other symptoms.
Have one veggie night per week – A lot of people eat far too much meat, red meat especially. So, why not have a veggie night once a week? Not only is this good for your health, but it will be good for your bank balance too. There are so many great recipes online that can give you ideas regarding tasty and creative dishes that do not incorporate any sort of meat or fish. Once you start off with one night per week, you may then decide that you want to up it to two nights, and so on. However, it always helps to start off small so that it is easier and more manageable, and you can then get used to it.
Sign up for an online pharmacy – Nowadays, you can easily order your prescriptions and medications over the Internet via an online pharmacy. This can help you to boost your health because it ensures you never experience delays with your medication. If you are someone who often doesn't take their recommended course of tablets because you cannot get to the doctors in time for a repeat prescription, then this is definitely a good suggestion for you. Your medication will be delivered to your door with a click of a button.
Make a dedicated effort to lower your stress levels – There is no denying that we live in a very stress-filled world at the moment! The world we live in is one that has heaps of pressure, and it can be difficult to stay on top of everything and keep those stress levels low. However, it is vital that you find a way to do so. After all, if you don't adrenal fatigue and health can start to take a tumble, which is the last thing you want. For those who are unaware, adrenal fatigue relates to a group of different symptoms that impact people who are under a lot of physical, emotional, or mental stress. From being a single parent to having a stressful job, there are a lot of different reasons why you may be struggling. Therefore, we recommend that you look for different ways to reduce those stress levels so that you can enjoy a more calming and peaceful life. Whether it is doing some breathing techniques or taking more regular breaks so you can have moments for yourself, there are a lot of different ways that you can make sure you are keeping your stress levels to a minimum. The importance of this should not be overlooked, as stress can impact our mental and physical health in so many different ways. 
Do something nice for someone every day – You will be surprised by how good this makes you feel, and by how much this has a positive impact on your health. It's all about mental well being. When you do something nice for another person, you are benefitting their health, as well as your own. First and foremost, there is no denying that it feels good to hear some nice words for someone or to get a helping hand when you need it. You feel recognised and appreciated, and this is something we all need. At the same time, doing something nice for someone else and seeing their reaction can make you feel amazing too. After all, doing something good for someone is a gift for yourself at the same time. You will find that the deed continues throughout the day, making you feel great and happy within yourself. 
Incorporate some movement into your commute – If you do not have an active job, this is particularly important. Sitting at a computer all day can be bad for your health. One way to combat this is by incorporating some movement into your commute. If you can walk or bike to work, you should give this a go. If not, start parking your car further away from your place of work so that you have to walk there and back. You should also start using the stairs instead of the elevator whenever you can.
Start meal planning – You will find it much easier to eat healthily if you plan your meals. At the start of every week, make a menu of what you are going to cook for dinner every evening, as well as what you are going to make for your lunches every day. Not only will this help you to eat better, but you will save money too. Make sure you incorporate some healthy snacks into your food prep for work. This will stop you from going to the vending machine whenever you are bored or your energy is zapped. The great thing about the times we live in at the moment is that you can easily get recipes and meal prep inspiration online. So, if you are struggling, simply do a little bit of digging online and we are sure that you will find a lot of different options when it comes to meal ideas and clever food prep suggestions for the week ahead. Not only is this going to help you to be more organized, but you will find that it actually saves you quite a bit of money in the process. After all, when we do not have a food plan for the week ahead, we tend to spend a lot of money on items we do not need. Food can end up going in the bin because we do not use it. This ends up in an awful lot of waste, and we should all be looking to reduce this, so meal prep is great in many ways.
Keep a journal – Last but not least, keeping a journal is good for a person's mental health. You should write down your thoughts. It doesn't need to be a long entry; you can simply jot down a few bullet points every evening. This will help you to articulate your thoughts so that they do not wear you down. After all, it can be very difficult to sleep if you have lots on your mind. A lot of experts advise this approach for people who suffer from insomnia. One of the main reasons why a lot of people struggle to get the hours of sleep they need is because they cannot shut off when they go to sleep; their minds are still going at a million miles per hour. They are thinking about what they need to do the following day and any worries or concerns that they may have. Because of this, it very much makes sense to keep a journal so you can offload some of these thoughts and worries and you can have a much more restful night of sleep. Once you get into the habit of doing this, you will see that it actually does make a significant difference when it comes to drifting off and enjoying a good night of rest. 
So there you have it: some of the best ways to give your health a boost. The suggestions that have been provided are really simple and easy, so there is no excuse not to give yourself a bit of TLC. we are sure that you will start to notice a difference as time goes on. However, as is the case with anything, it requires patience and persistence. You cannot expect to turn your health around in one night.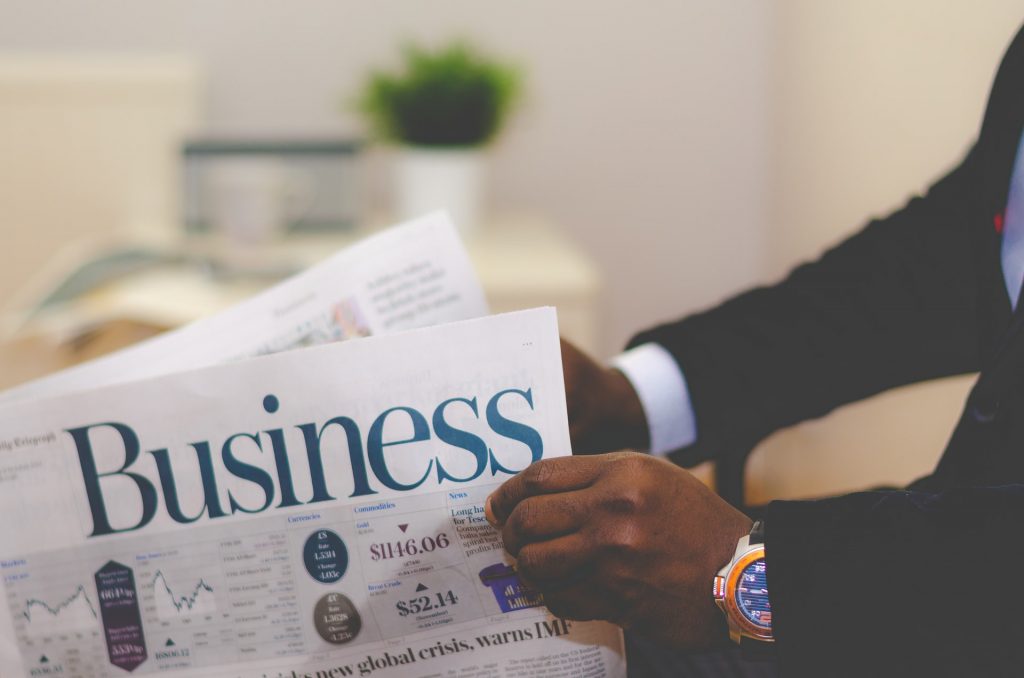 There are good and bad sides to buying a business and starting your own business from scratch. For lots of people, the positives of buying an established business outweigh the positives of starting a business. Here are the reasons why buying an existing business could be the right choice.
Easier To Secure Finance
All businesses will need finance. Unless you can fund your business yourself, you'll need to secure financing from investors. Most lenders will be more willing to lend money to an established business that they can already see is doing well, rather than risk an unknown factor.
Income From Day One
One of the downsides of starting a business is that most start-ups will go through an early stage where they don't make much, if any, money. For some entrepreneurs, this stage can last for several years.
During this stage, you will need to pay out for things like your premises, as well as equipment, installation of equipment, stock, materials, fixtures and fittings, legal and professional fees, a license, uniforms, and more.
If you don't have finance in place or another form of income, this stage can be very tough for a new business owner. If you buy a business, you can start earning from day one, and avoid this tricky period where you might be out of pocket.
Established Brand
When you buy a business that already exists, you are also buying into a brand that is already known, recognizable, and has a track record. You get the business complete with all the trademarks, copyrights, and websites associated with it, as well as the business locations.
This means that your business will already have customers, lenders, suppliers, and other contacts that are confident in the business already.
Instant Customer Access
An existing business also has customers already, which can help you succeed straight away. You can use a range of strategies and marketing to build on the existing customer base, but won't have to struggle to build a customer base from scratch.
Established Network Of Contacts
When you start a business from scratch, a lot of your time and energy has to be put into building up a network of contacts.
All businesses need to have supplier and marketing contacts, so buying an existing business that already has those contacts in place allows you to hit the ground running.
Like money lenders, suppliers and marketing companies are more likely to offer you more favourable terms if your business has been around for a while and they know it.
Focus On Growing The Business
When an entrepreneur starts a new business, they will have to put a lot of their energy into getting their business off the ground. This takes a lot of time and can be very tiring.
On the other hand, when you take over a business that is already established, you'll be freer to focus on the areas of the business that most need your attention, aiding the growth of the business as a whole.