Eurofighter Typhoon VS Dassault Rafale: Comparison using Latest 2012 Figures; What India Gained and What it Missed.
Dassualt Rafale and Eurofighter Typhoon, two state of the art combat aricrafts were competing against each other not in a battle sky, but on papers. India had declared the requirement of 126 MRCA as a replacement for its ageing combat fleet for which Eurofighter Typhoon and Rafale along with other aircrafts ( Swedish Saab Gripen, Eurofighter Typhoon, French Dassault Rafale, Russian Mikoyan MiG-35, and the American F-16IN and F/A-18IN) Super Hornet were competing.
Along with Indian Air Force's technical requirement, another major criteria was also the cost, including the acquirement cost, production cost, operation and maintenance cost. India is already struggling maintaining its fleet due to high operation and maintenance costs. The cost issue is not only in the military, but also in the civilian side. Although Defence aviation industry functions quite differently than Civil aviation industry, today flights to Sydney from India costs nearly the same as the cost of standard Air India flight from New Delhi to Bangalore on a busy day.
Out of six competitors, Rafale and Eurofighter Typhoon had made up to the final round, Dassualt Rafale being the lowest bidder winning the deal [Read: Dassualt Rafale Wins 126 MMRCA Jet Fighters Deal With India].
It would be the first sale of Rafale outside France once the deal is finalized. Officials here said that the representatives of Dassualt Aviation have been informed of the results and development and soon  talks could be held for further negotiation on the price of the aircraft.
According to the agreement, the company who wins the contract will have to provide 18 aircrafts from their manufacturing facilities within 3 years or 36 months. Rest of the aircrafts will be manufactured at home facilities within India by HAL (Hindustan Aeronautics Limited) under license.
Now that a new Aircraft will join the Indian fleet very soon, there is a big curiosity all over the world about how much India gained or missed choosing Rafale over Eurofighter.
Little Bit of History
The Eurofighter Typhoon, designed by a consortium (Eurofighter GmbH, formed in 1986) of three companies: EADS, Alenia Aeronautica and BAE Systems, is a twin-engine, canard-delta wing, multirole fighter.
In 1971, the UK had issued a requirement for a new fighter jet. According to the specifications issued by the Air Force, a new conventional 'tailed' design was formed known as P.96. Although the design was on par with the requirements, UK's air industry felt that it did not appear disparate to McDonnell Douglas F/A-18 Hornet. By that time F/A-18 was already in the advanced stages of the designing, and the UK industry believed by the time their aircraft will be ready, F/A-18 would have already captured major markets. Meanwhile, West Germany was also in the race to design a fighter jet.
It was in 1979 when Messerschmitt-Bölkow-Blohm (MBB – Germany) and British Aerospace (BAe – UK) jointly presented a formal proposal to their respective governments for the ECF (the European Collaborative Fighter) or European Combat Fighter [Source: Buttler 1990, p. 134]. In the very same year, French major manufacturer Dassault joined the ECF team in October 1979, bringing the concept of Eurofighter. The initial idea was that each country would individually present their design of the aircraft and the best one will be selected to go with. France produced the ACX. The UK produced two designs; the P.106 was a single-engined "lightweight" fighter, superficially resembling the JAS 39 Gripen, the P.110 was a twin-engined fighter. The P.106 concept was rejected by the RAF, on the grounds that it had "half the effectiveness of the two-engined aircraft at two thirds of the cost" [Source: Boot 1990, pp. 229–233]. West Germany continued to refine the TFK-90 concept.
However, the project collapsed just after two years in 1981 because of various technical and political reasons. Each country had different requirements. Also, French insistence on leadership in the design phase and UK's stipulation for their RB199 engine to power the aircraft instead of French Snecma M88 kept the project from running [Source: Butler 2000, p. 135].
As the project collapsed, the requirement for a new aircraft was still on high priority; as a result, in April 1982, the Panavia partners (MBB -Germany, BAe – the UK and Aeritalia – Italy) launched the Agile Combat Aircraft (ACA) programme [Source: Buttler 2000, p. 137.]. Although, it was a joint project, the British dominance could be easily seen in the ACA project, as the design was very similar to the BAe P.110, having a cranked delta wing, canards and a twin tail. One major external difference was the replacement of the side mounted engine intakes with a chin intake. The ACA was also to be powered by a modified version of the British RB199. Such a dominance by the UK resulted into the recantation of The German and Italian governments funding.
In 1983 Germany, France, UK, Italy and Spain launched the Future European Fighter Aircraft (FEFA) programme. The aircraft was to have short take off and landing (STOL) and beyond visual range (BVR) capabilities. In 1984, France reiterated its requirement for a carrier-capable version and again demanded a leading role. The West Germany, UK and Italy opted out and established a new EFA program. In Turin, on 2 August 1985, West Germany, UK and Italy agreed to go ahead with the Eurofighter; and confirmed that France, along with Spain, had chosen not to proceed as a member of the project [Source: Lewis, Paul. "3 European Countries Plan Jet Fighter Project." The New York Times, 3 August 1985, p. 31]. Despite pressure from France, Spain rejoined the Eurofighter project in early September 1985 [Source: Eurofighter: Spain joins the club." The Economist, 17 September 1985, p. 68.] France officially withdrew from the project to pursue its own ACX project, which was to become the Dassault Rafale.
By September 1985, foundation of Eurofighter and Rafale had been laid and France and other European countries went on their ways to prove their technical leadership and making their version as successful. Today, both the aircrafts are reality out of the paper. While Eurofighter has already made its way into Austrian, German, Italian, Saudi Arabian, Spanish and United Kingdom's Airforce, Rafale has shown its capability in Libyan war last year.
But the most high profile battle which they fought was in the files of Indian selectors and at Aero India 2007 Airshow in Bangalore. Shortlisting of both the aircrafts to the final round had toughened the rivalry between France and European nations even more.
The European nations got their biggest blow when the got the news of Dassualt Rafale grabbing the deal with India. France, blamed for being over confident, dominating and demanding, was pushed out of the joint development of Eurofighter. And the same France had defeated the European group with its version of the design, which it was proposing then.
While it was the moment of rejoice for France, leaders of the UK, Germany and Italy were deeply hurt and indicated that they would talk to Indian government to convince them to have a re-look at Eurofighter. So far the Indian government's decision has remained unchanged.
This would be the first sale of Dassualt Rafale outside India, which is considered to be one of the biggest defence deal in the world.
Little bit of Numbers
Figures and Comparison according to official data from Austrian Air force, Eurofighter.com and French Navy.
(Coming Soon: Figures Updating..)
What India will Gain and Lose
India has had good strategic relations with French Dassault Aviation. Dassault has provided the aircrafts as well as the technology to manufacture at home, in India. India has already tested the capability of Dassault Mirage 2000 in Kargil war. Indian pilots and manufacturing companies are familiar with Dassault products and hence not many efforts will be required for pilot training and setting up of the assembly and manufacturing line when compared to a totally different platform of aircraft.
The place where Typhoon clearly beats the Rafale is the thrust. Dassault has not given any reason why such a less powerful engine is used for a 4+ generation fighter, though the company has maintained that it is working to replace the current engine with the more powerful one. However, Thrust to weight ratio of both the planes are similar and Rafael has more capacity of take off load.
The Rafale is much more fuel efficient, but the EJ200 retains its power in high mach numbers, giving the Typhoon superior acceleration post Mach 1.5. Even though the M88s can function in limited airflow at high altitudes, they loose some of their punch, which limits the Rafale to speeds of Mach 1.8-1.9, while the Typhoon can go well past Mach 2.
If an Air Force is buying MMRCA in this decade, after so much spending and thinking, then it must be AESA ready. In this case Rafale is already AESA ready and will be equipped with the AESA radar this summer [Source: First Rafale To Be Equipped With AESA This Summer], whereas Eurofighter Typhoon might not see AESA radar before 2015 [Source: Eurofighter Typhoon to fly with AESA radar by 2015].
Also India may expect Rafale delivery sooner than Eurofighter Typhoon, since Rafale is not gone for export yet. Typhoon already has lots of pending orders from export and consortium customers. Some unconfirmed sources are also indicating that Rafale has offered India fourty fighters in fast track mode for early delivery.
The former Red Arrows team leader – Peter Collins – stated Rafale as a "war-fighter par excellence". He added that he deemed the Rafale to be the best and most complete combat aircraft that he had ever flown. He concluded in saying that if he had to go into combat, on any mission, against anyone, he would, without question, choose the Rafale.
In another aircraft exercise in the UAE, even the F-22 Raptor, a fifth generation fighter, could hardly do anything to "tame" Rafale. According to Jean-Marc Tanguy's information, defence journalist, the balance sheet lies in the figures hereafter:
Dogfighting (with Rafale weapons system's performance lowered on purpose):
FAF Rafales vs RAF Typhoons : 4 – 0
Dogfighting with further Rafale weapons system reduction:
FAF Rafales vs RAF Typhoons : 3 – 1
Final balance sheet (in both scenarii the Rafales did not have full weapons systems…):
FAF Rafales vs RAF Typhoons : 7 – 1
However, the final ratings reporter were:
F-35 = 6.97,
RAFALE = 6.95
Eurofighter = 5.83
F-16 Block 60 = 5.80
[Source: RAFALE vs Typhoon/Eurofighter]
Some analyst also believe that these aircrafts may not be compared as they belong to different categories, Typhoon is air superiority fighter with limited multi-role capabilities, whereas Rafale is a true multi-role aircraft.
Related Comparison Articles on The World Reporter

Warning: mysqli_query(): (HY000/1): Can't create/write to file '/tmp/#sql_7ae_0.MYI' (Errcode: 30 - Read-only file system) in /home/thewosf4/public_html/wp-includes/wp-db.php on line 2056

Warning: mysqli_query(): (HY000/1): Can't create/write to file '/tmp/#sql_7ae_0.MYI' (Errcode: 30 - Read-only file system) in /home/thewosf4/public_html/wp-includes/wp-db.php on line 2056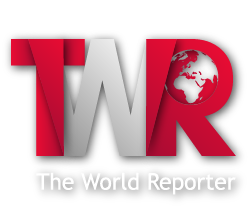 Warning
: mysqli_query(): (HY000/1): Can't create/write to file '/tmp/#sql_7ae_0.MYI' (Errcode: 30 - Read-only file system) in
/home/thewosf4/public_html/wp-includes/wp-db.php
on line
2056
Employee Training and Development Becomes One of the Most Disruptive Megatrends That Is Shaping the Future of Work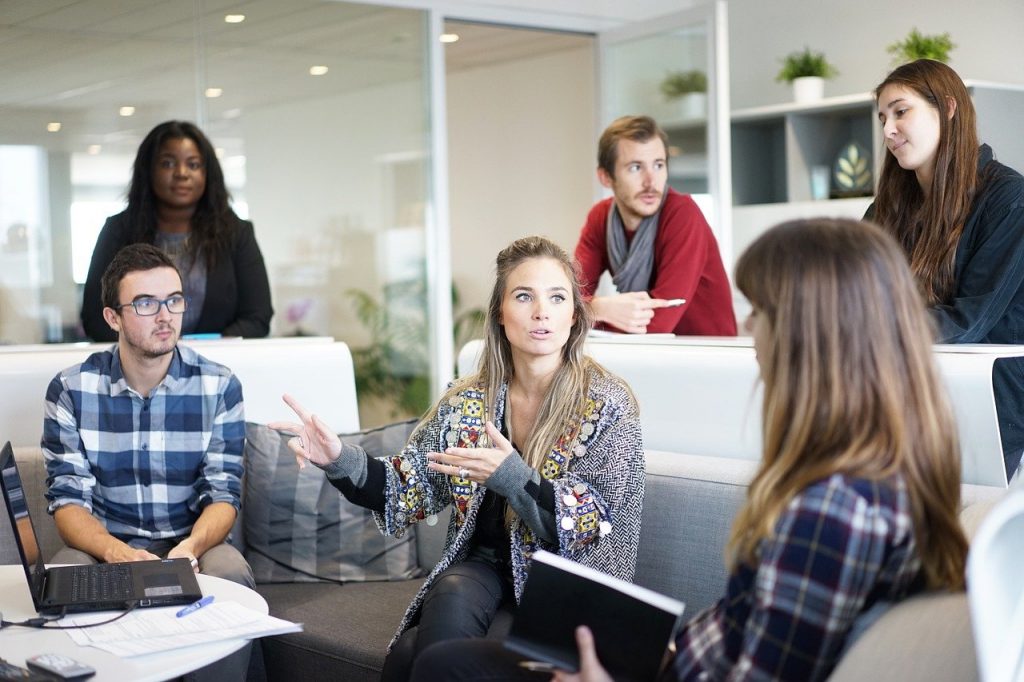 There is no question about the effectiveness of employee training and development. It's incredibly important to help your staff advance their skills and knowledge to help grow a business, but the impact of employee learning has often been understated and even neglected. However, companies are now suggesting that employee training and development is one of the biggest megatrends that have completely transformed the future of work. It has overhauled how businesses should be developing and engaging with employees, and it's leading to an incredibly diverse and talented workforce that is capable of wonderful new things.
Part of the problem of employee training and development is that it's difficult to measure its impact on the workplace. Employee performance often isn't a quantitative measurement that is easy to read and link to their output. This is one of the reasons why the effectiveness of employee training and development has been questioned by management experts.
Thankfully, new strategies have been developed to help measure workplace learning and its impact on companies. Below, we've included a helpful infographic that covers some of the most important measurements, such as return on investment and how it is calculated in the context of employee learning and development. It should put the effectiveness of employee training into perspective and will help you better understand when training is needed and how development actually improves your business and its productivity.
Infographic by:
Ezra Coaching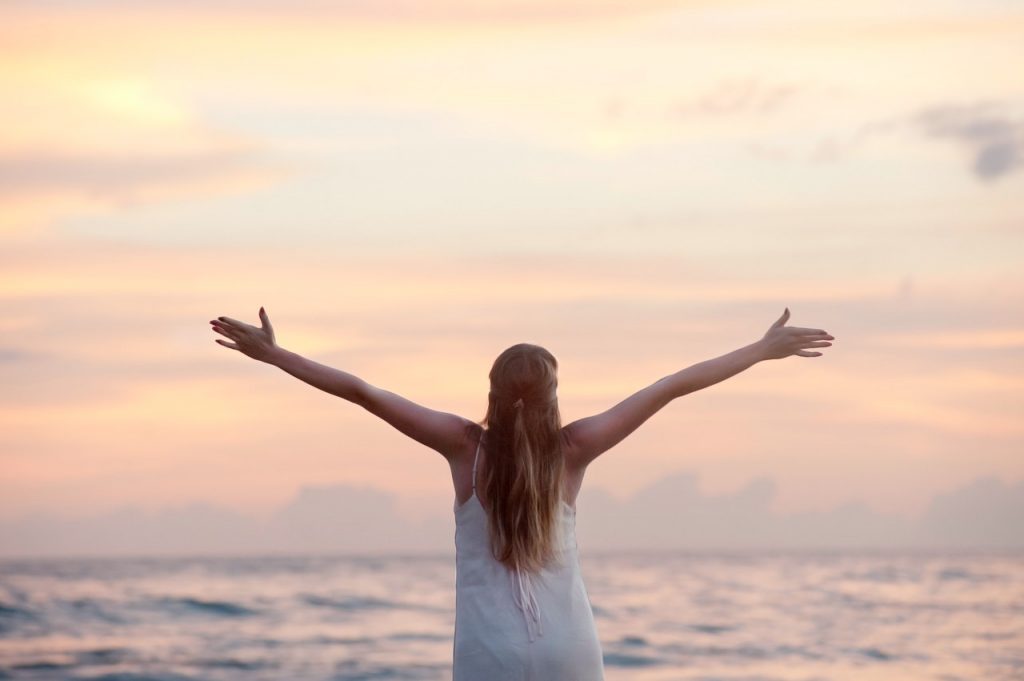 It does not matter how old you are, where you live, or what your occupation is, your health should always be a top priority. However, most of us are a little bit guilty of letting our well-being slide from time to time. With that being said, read on to discover some of the simple ways you can give your health a boost today.
Get rid of at least one item in your life that contains toxic chemicals – You may be shocked by just how many items in your life contain toxic chemicals. This includes everything from air fresheners to bed sheets. Get rid of one of these items and replace it with something natural instead. This is something you should make a habit to do every few months or so. You will be surprised by just how much of a difference this can make. 
Deep breathe for at least five minutes – Throughout the day, you should make sure you take the opportunity to deep breathe for at least five minutes. Why? Well, there have been numerous studies that have shown that deep breathing can help to lower stress hormone levels. This means that you will feel better, get an improved night's sleep, and you will have less anxiety too.
Drink more water – You probably expected this to be on the list, but the importance of drinking more water should never be ignored. Your body needs water for almost every function. If you are dehydrated, this could be the cause of headaches, pains, aches, and a number of other symptoms.
Have one veggie night per week – A lot of people eat far too much meat, red meat especially. So, why not have a veggie night once a week? Not only is this good for your health, but it will be good for your bank balance too. There are so many great recipes online that can give you ideas regarding tasty and creative dishes that do not incorporate any sort of meat or fish. Once you start off with one night per week, you may then decide that you want to up it to two nights, and so on. However, it always helps to start off small so that it is easier and more manageable, and you can then get used to it.
Sign up for an online pharmacy – Nowadays, you can easily order your prescriptions and medications over the Internet via an online pharmacy. This can help you to boost your health because it ensures you never experience delays with your medication. If you are someone who often doesn't take their recommended course of tablets because you cannot get to the doctors in time for a repeat prescription, then this is definitely a good suggestion for you. Your medication will be delivered to your door with a click of a button.
Make a dedicated effort to lower your stress levels – There is no denying that we live in a very stress-filled world at the moment! The world we live in is one that has heaps of pressure, and it can be difficult to stay on top of everything and keep those stress levels low. However, it is vital that you find a way to do so. After all, if you don't adrenal fatigue and health can start to take a tumble, which is the last thing you want. For those who are unaware, adrenal fatigue relates to a group of different symptoms that impact people who are under a lot of physical, emotional, or mental stress. From being a single parent to having a stressful job, there are a lot of different reasons why you may be struggling. Therefore, we recommend that you look for different ways to reduce those stress levels so that you can enjoy a more calming and peaceful life. Whether it is doing some breathing techniques or taking more regular breaks so you can have moments for yourself, there are a lot of different ways that you can make sure you are keeping your stress levels to a minimum. The importance of this should not be overlooked, as stress can impact our mental and physical health in so many different ways. 
Do something nice for someone every day – You will be surprised by how good this makes you feel, and by how much this has a positive impact on your health. It's all about mental well being. When you do something nice for another person, you are benefitting their health, as well as your own. First and foremost, there is no denying that it feels good to hear some nice words for someone or to get a helping hand when you need it. You feel recognised and appreciated, and this is something we all need. At the same time, doing something nice for someone else and seeing their reaction can make you feel amazing too. After all, doing something good for someone is a gift for yourself at the same time. You will find that the deed continues throughout the day, making you feel great and happy within yourself. 
Incorporate some movement into your commute – If you do not have an active job, this is particularly important. Sitting at a computer all day can be bad for your health. One way to combat this is by incorporating some movement into your commute. If you can walk or bike to work, you should give this a go. If not, start parking your car further away from your place of work so that you have to walk there and back. You should also start using the stairs instead of the elevator whenever you can.
Start meal planning – You will find it much easier to eat healthily if you plan your meals. At the start of every week, make a menu of what you are going to cook for dinner every evening, as well as what you are going to make for your lunches every day. Not only will this help you to eat better, but you will save money too. Make sure you incorporate some healthy snacks into your food prep for work. This will stop you from going to the vending machine whenever you are bored or your energy is zapped. The great thing about the times we live in at the moment is that you can easily get recipes and meal prep inspiration online. So, if you are struggling, simply do a little bit of digging online and we are sure that you will find a lot of different options when it comes to meal ideas and clever food prep suggestions for the week ahead. Not only is this going to help you to be more organized, but you will find that it actually saves you quite a bit of money in the process. After all, when we do not have a food plan for the week ahead, we tend to spend a lot of money on items we do not need. Food can end up going in the bin because we do not use it. This ends up in an awful lot of waste, and we should all be looking to reduce this, so meal prep is great in many ways.
Keep a journal – Last but not least, keeping a journal is good for a person's mental health. You should write down your thoughts. It doesn't need to be a long entry; you can simply jot down a few bullet points every evening. This will help you to articulate your thoughts so that they do not wear you down. After all, it can be very difficult to sleep if you have lots on your mind. A lot of experts advise this approach for people who suffer from insomnia. One of the main reasons why a lot of people struggle to get the hours of sleep they need is because they cannot shut off when they go to sleep; their minds are still going at a million miles per hour. They are thinking about what they need to do the following day and any worries or concerns that they may have. Because of this, it very much makes sense to keep a journal so you can offload some of these thoughts and worries and you can have a much more restful night of sleep. Once you get into the habit of doing this, you will see that it actually does make a significant difference when it comes to drifting off and enjoying a good night of rest. 
So there you have it: some of the best ways to give your health a boost. The suggestions that have been provided are really simple and easy, so there is no excuse not to give yourself a bit of TLC. we are sure that you will start to notice a difference as time goes on. However, as is the case with anything, it requires patience and persistence. You cannot expect to turn your health around in one night.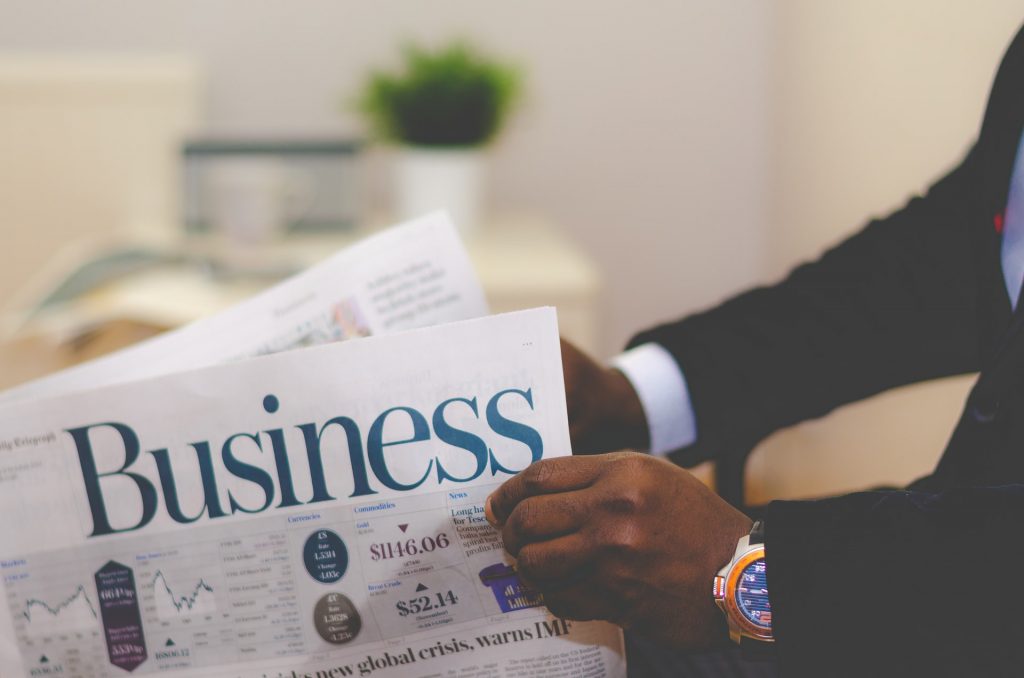 There are good and bad sides to buying a business and starting your own business from scratch. For lots of people, the positives of buying an established business outweigh the positives of starting a business. Here are the reasons why buying an existing business could be the right choice.
Easier To Secure Finance
All businesses will need finance. Unless you can fund your business yourself, you'll need to secure financing from investors. Most lenders will be more willing to lend money to an established business that they can already see is doing well, rather than risk an unknown factor.
Income From Day One
One of the downsides of starting a business is that most start-ups will go through an early stage where they don't make much, if any, money. For some entrepreneurs, this stage can last for several years.
During this stage, you will need to pay out for things like your premises, as well as equipment, installation of equipment, stock, materials, fixtures and fittings, legal and professional fees, a license, uniforms, and more.
If you don't have finance in place or another form of income, this stage can be very tough for a new business owner. If you buy a business, you can start earning from day one, and avoid this tricky period where you might be out of pocket.
Established Brand
When you buy a business that already exists, you are also buying into a brand that is already known, recognizable, and has a track record. You get the business complete with all the trademarks, copyrights, and websites associated with it, as well as the business locations.
This means that your business will already have customers, lenders, suppliers, and other contacts that are confident in the business already.
Instant Customer Access
An existing business also has customers already, which can help you succeed straight away. You can use a range of strategies and marketing to build on the existing customer base, but won't have to struggle to build a customer base from scratch.
Established Network Of Contacts
When you start a business from scratch, a lot of your time and energy has to be put into building up a network of contacts.
All businesses need to have supplier and marketing contacts, so buying an existing business that already has those contacts in place allows you to hit the ground running.
Like money lenders, suppliers and marketing companies are more likely to offer you more favourable terms if your business has been around for a while and they know it.
Focus On Growing The Business
When an entrepreneur starts a new business, they will have to put a lot of their energy into getting their business off the ground. This takes a lot of time and can be very tiring.
On the other hand, when you take over a business that is already established, you'll be freer to focus on the areas of the business that most need your attention, aiding the growth of the business as a whole.