The Best American Sports You Need to Get Into Right Now
It's no secret that sport is a driving force for the culture of America. Both fans and players admire the common values that are shared in all the popular American sports right now. Whether they are joining together to sing National Anthem at the start of a football game or they're applauding great sportsmanship at the end of a tough match, it is a great way for USA citizens to bond. You might even say that sport is a universal language that everyone and anyone can understand no matter what their ethic, religious or geographical background may be. There are so many sports in action today, but here are some of the best ones in America right now that you should definitely consider following.
Ice Hockey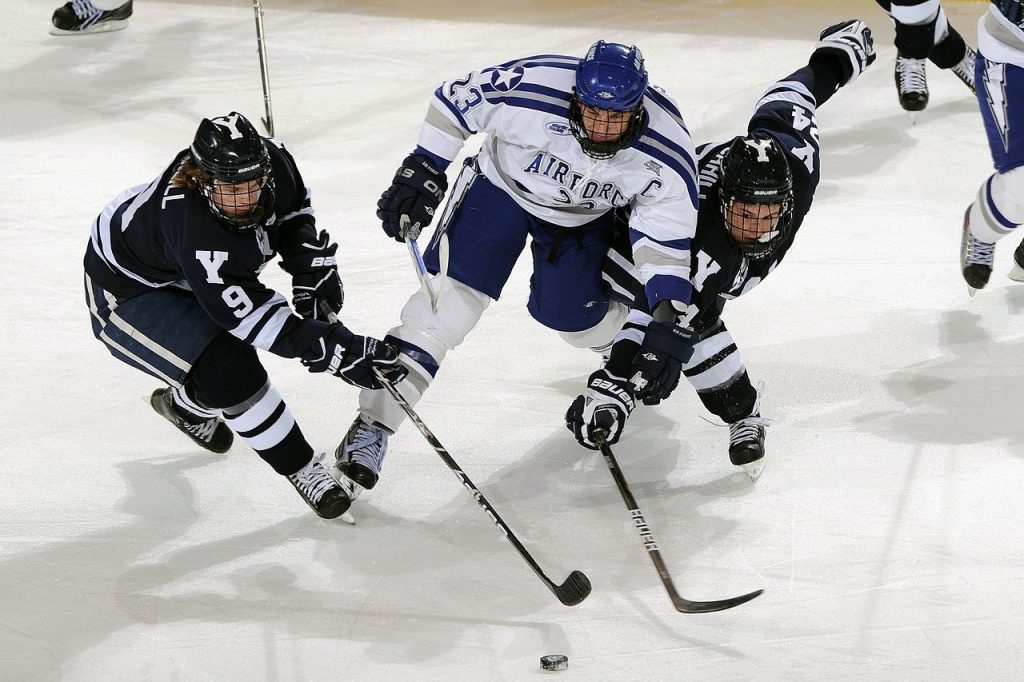 When you think about some of the best ice hockey players in the world, who springs to mind first? You probably thought of Wayne Gretzky, right? Although he's Canadian, he reached his peak when playing for the Los Angeles Kings. Surely this means that America helped to make Gretzky who he is today! With the 2020 NHL Playoffs quickly approaching, fans are truly starting to see a rhythm across the teams in each division. It's always a fun game trying to predict who will reign as champion with the Stanley Cup this year. Before that honor can be granted they will need to earn their title in the NHL Playoffs. Of course, The Rangers are the first American team to win the Stanley Cup (four times to be precise). However, this year the Vegas Golden Knights have been given the best odds this year.
Soccer
Soccer definitely earns the top spot when it comes to sports in Europe, however it still stand strong amongst the most popular games in America. US citizens have shown consistent support for soccer games, which stems way further than the Major League Soccer. You could say that the arrival of David Beckham to LA Galaxy really sparked interest and raised the bar for American Soccer at that time. People that were following the sport soon became die hard fans. The 2019 Women's World Cup was won by the USA and almost 15 million viewers chosen to tune in. Interestingly, this was a huge increase compared to the Men's World Cup Final in 2018. Many say that soccer will never quite surpass the popularity of American Football, but you never know what could happen!
American Football
As mentioned, this is one of the most popular sports in America right now and has been for decades. The annual Super Bowl brings Americans together every single year and is a much anticipated event in every sports fan's calendar. You could even say that the Super Bowl's halftime performance is bigger than many other sporting events! The National Football League has steadily increased viewers over the years and in 2019 over 6 million people tuned in to watch the NFL draft. Similarly, when you try and name some of the biggest sportsmen in America you immediately think of those who play American Football, such as Joe Montana and Dan Marino. We might be right in thinking that American Football has and always will be number one in the USA.
Mixed Martial Arts
Having spent years flying under the radar, Mixed Martial Arts has finally made its way into the pool of mainstream American sports. You could say that the UFC (Ultimate Fighting Championships) put MMA onto the global map. As soon as the UFC was televised Mixed Martial Arts quickly become one of the most popular sports in America. Some of the biggest names that put MMA on the map are Conor McGregor and female champion Ronda Rousey. 2016 was the biggest year for Mixed Martial Arts and it has only grown bigger and bigger since then.
Basketball
America wouldn't be America without Basketball; both professional and college level basketball are extremely popular in the United States of America. This could be because most of the top performing college players often get brought into the NBA draft each year. It goes without saying that Kobe Bryant has made a significant impact on the world of American Basketball. He leaves a strong, honorable and everlasting stamp on USA basketball and will be missed by sports fans for years to come. The terrible helicopter accident that occurred earlier in January 2020 will be a moment that many basketball fans remember vividly. Bryant was one of those players who helped to keep the fire alive in American basketball. It is safe to say that basketball isn't just one of the most popular games, it is one of the most treasured and truly loved games in America and all over the world.
Baseball
Baseball is known as the USA's national pastime and sports lovers never cease to show their appreciation for baseball. The Major League Baseball event receives a high number of viewers every single year and continues to grow every season. The popularity of baseball began in the early 20th Century and hasn't moved from top position since then. Babe Ruth, Aaron Judge and Jackie Robinson are some of the most popular names in American Baseball today and the New York Yankees are known globally for their popularity and talent.
Golf
You can't mentioned golf in America without acknowledging the legend that is Tiger Woods. He was definitely pivotal to bringing the game of golf into the forefront of American sports fans. Golf is a hugely competitive sport, especially in the most recent years. As the competitiveness has increase, so as the attention from golf fans all across America. It is certain that golf stands as one of the top ten most popular sports in the USA right now and half of the top golfers today are all Americans.
Tennis
Venus and Serena Williams are definitely the biggest names in American tennis to date. They, like many have consistently helped tennis to get on the sports map. Andre Agassi and Pete Sampras also put tennis on the map for America, even before the Williams sisters stepped onto the scene. The US Open is a hugely popular even on the sporting calendar with consistent increases in viewers every single year.
Boxing
Muhammed Ali is undoubtedly the greatest boxer of all time and he's an American citizen through and through. Ali didn't just have all the skills the best boxer in the world should have, he also had charisma, nerve and the ability to communicate with the public like no boxer had ever dared to before. Joe Frazier, his main rival at the time was also American. This gave boxing a hugely, popular push in the world of sports in the USA.
Wrestling
Wrestling is most certainly one of the most popular and most watched sports in the United States of America. There are so many wrestling super stars that reached their peak of stardom so much so that they have landed film and television roles. The WWE or The World Wresting Entertainment is renowned for in the wrestling industry. This is also the reason why many people have become attracted to this sport, because of the entertainment factor.
So, there are some of the most popular sports in America right now. You may be a die hard fan of some of them or you may follow them lightly whenever you can. No matter how much you love American sports, it's safe to say there will always be plenty to choose from!

The popularity of role-playing games and the desire for the most spectacular miniatures is growing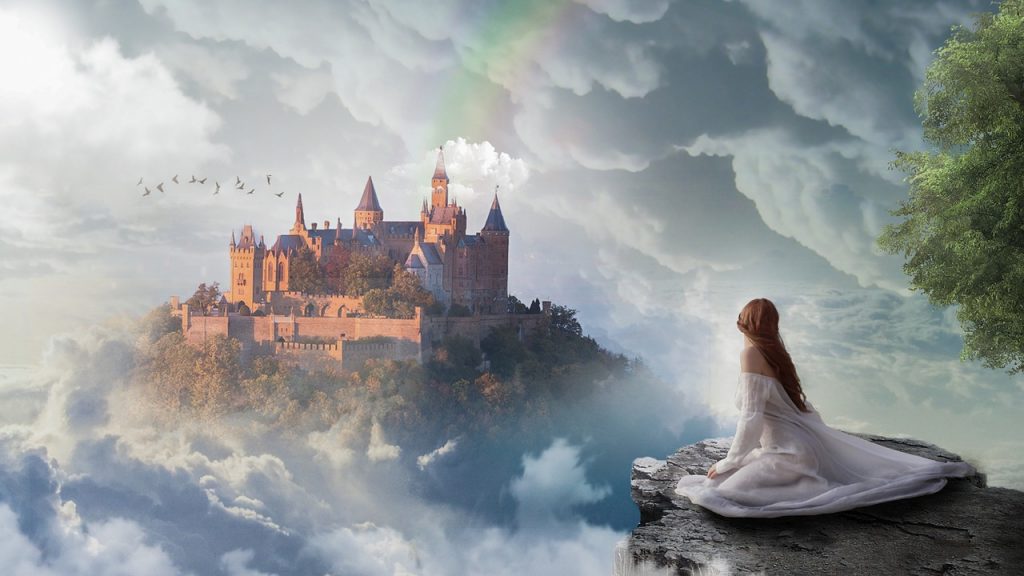 Role-playing games have stopped long ago being the favourite entertainment of a few and have become a widespread hobby in many countries around the world. Today it is not uncommon to see that fans strive to make their armies look fabulous and impressive, which they achieve with an excellent job of painting miniatures and dioramas, a task that is not easy at all, especially for beginners, which is why it is usually delegated to specialised studios.
Role-playing games are an entertainment activity that is growing rapidly all over the world, as they are very exciting adventures in which it is necessary to manage the strategy that makes them challenges to overcome. Gone is the belief that it is an entertainment only for children or a "strange" activity, now it is an activity that is enjoyed by all kinds of people, of all ages and genders, from any country in the world.
The enthusiasts of these games seek to make their roleplaying experiences as real as possible, which makes them resort to the use of miniature figures to "give life" to their characters, as well as the so-called dioramas, which are the scenarios in which the games take place. These representations give all the elements involved into the roleplay a striking and interesting presence on the game board.
When buying miniatures, these come without any kind of colour, so players are encouraged to customise them to their liking, with the aim of showing their army in a very original and special way, looking to stand out from all the competitors. The aim is to always present the most striking figures, especially in the case of games framed in the "fantasy" category, for example Warhammer, where the miniatures are usually exotic and fantastic.
The players usually do not have the ability to paint the miniatures or make the dioramas look the way they envisioned them to look. Fortunately, to cater for this eventuality, there are teams of experts in miniature painter service who have the knowledge in this field and also in the creation of the most amazing dioramas.
Specialised services
With the growing popularity of role-playing games around the world, there is also an increasing need to have these fantastic armies in spectacular settings to enhance the experience and, consequently, the enjoyment of the players. The development and growth of the hobby has led to the raise of a competitive market in the art of miniature painting and diorama making.
There are studios that are already a reference in Europe and the United States for their spectacular works. Although it is not an easy task, they have taken it upon themselves to do painting works with dedication and effort, in such a way as to offer their clients miniatures and dioramas equal to, or better than what they imagined.
The professional studios are staffed by experts who love Grimdark and the various trends surrounding this art form, so that they can adapt to whatever the client requests in order to customise their armies and scenarios. These teams are made up of artists, designers, marketing, legal affairs, logistics, sales and finance experts, all of whom are aligned to offer the best of their work to satisfy the wishes of their clients.
The production area of the artists and designers are entirely in charge of bringing life and colour to the miniatures and their environments. They work hard to create the most spectacular warriors, ready to do battle with gallantry.
In general, studios offer different levels of services, some more sophisticated and specific than others. There are simple levels for those miniatures that may not last long in action, like the foot soldiers for example, despite being somewhat simple, they never go unnoticed. There are more eye-catching levels that are used for tanks, for example.
The premium levels are the ones that include those parts with special details and finishes, which will always stand out for their stunning aesthetics.
On the websites of these professional studios, clients can review the details of each type of service and contemplate the creativity they impose on the work they have done. These agencies, apart from the painting of the pieces, are also dedicated to the assembly, which experts consider to be one of the most important steps in the strategy to achieve success in these games, including the correct cleaning of mould lines and burrs, which is an essential part of the process.
Good support is also essential, so attention must also be paid to the bases and stands, which must be positioned correctly.
The importance of personalization
The customization of miniatures and dioramas are key aspects, and this has also had an impact on the high demand for companies that provide the service of painting and recreation of role-playing game scenarios. This customization is considered an essential part of the style of play and of the strategies that players created, helping players to have an army just as they had devised it, to be able to take advantage of it and, consequently, to win.
The ability to achieve an adequate level of customization is very important in the achievement of these objectives. With a lot of knowledge of the techniques and professionalism it is possible to give different interpretations to the same miniature, it all depends on what each player wants to personify.
As far as the creation of dioramas is concerned, this service has also had an extensive growth, originating from the popularity of role-playing games. These are specifically the scenarios or models in which the miniatures are placed and that players also tend to want to be eye-catching.
When it comes to the fantasy genre, a spectacular and impressive style is what most people are looking for in dioramas, in fact, there are those who have the idea of creating scenarios that look like something out of a film and for this they turn to professional studios.
The most important thing is to define one's own style, which will result in a fascinating experience for them.
Discover the best sports accessories shop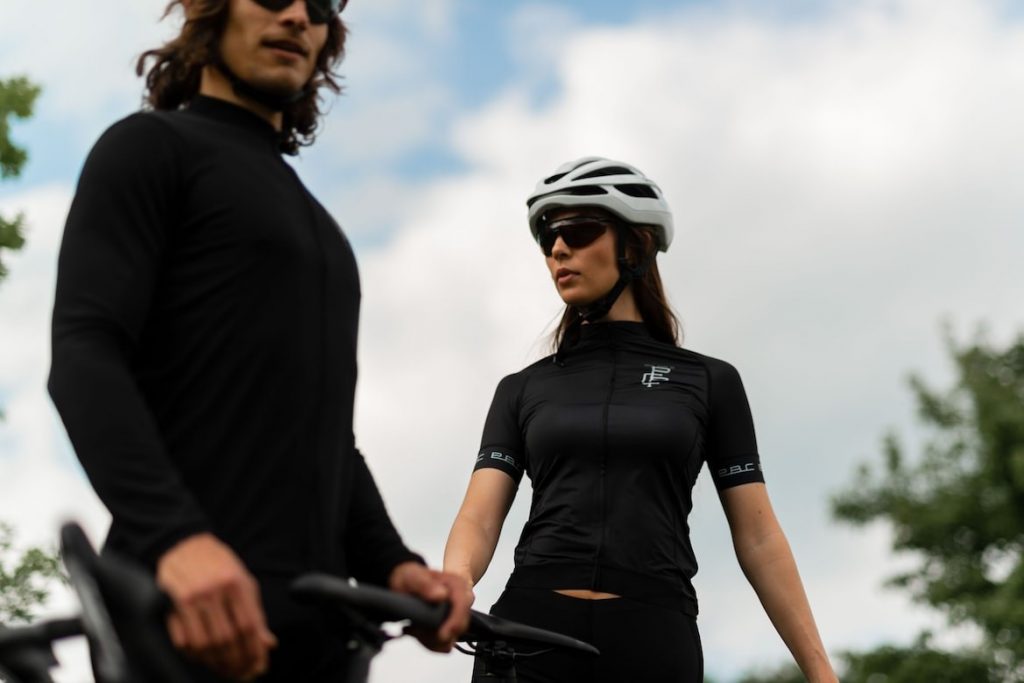 Sports accessories are a great way to enhance your experience while playing sports. Shopping for the right sports accessories can be overwhelming, but All mountain style is here to make it easier for you. With a wide selection of quality products and unbeatable prices, Allmountainstyle.com offers something for everyone. You will get to see all this in their products.
Quality
Variety
Durability
Comfort
Affordability
Customization options
Allmountainstyle.com is an online store for biking and outdoor apparel, offering a wide selection of gear for enthusiasts of all levels. With years of experience in the industry, this website offers customers unique benefits that make it stand out from the rest. They have everything you need for your next mountain adventure. With their commitment to providing the latest trends in all mountain style, Allmountainstyle.com offers a wide selection of clothing that will not only keep you warm, but also make sure your style stands out on the ski slopes.
Shoppers can expect to find high-quality products at competitive prices on Allmountainstyle.com. The store carries all types of bikes, accessories, and protective gear needed to hit the trails or roads safely and comfortably. Customers can also take advantage of free shipping on orders over $50 as well as expedited delivery options for an additional fee. The customer service team at Allmountainstyle is dedicated to providing excellent service and quick responses to questions or concerns throughout the entire shopping experience.
Product Types Available
This shop has a wide variety of product types available to choose from. Whether you're looking for straps, AMS bike guards, AMS bike gears, number plates, or kick stand, they have it all. Their selection includes everything you need to get ready for the slopes and be prepared for any weather condition. From warm jackets and hats to mittens and snow pants, their products will keep you protected and comfortable on your next outdoor adventure.
Their collection also includes durable backpacks, poles, bindings, goggles, sunglasses t-shirts and more. Allmountainstyle carries the latest technology in ski gear so that each customer can enjoy the maximum performance while on the mountain. With all these options available at an affordable price point, customers can find exactly what they need without breaking the bank. Shop today with Allmountainstyle.com and get ready for the best outdoor experience possible.
Shipping Services & Delivery Times
They offer a variety of shipping services to get your items quickly and conveniently delivered to you. They offer standard, express, and priority shipping options with delivery times that vary depending on the service you choose. For domestic orders, standard shipping typically takes 3-7 business days, while express shipping can take up to 2 business days and priority shipping just 1-2 business days. For international orders, there are two options: airmail (which takes 8-12 business days) or EMS (which takes 4-6 business days).
Customer Service & Support
Allmountainstyle.com is committed to providing the highest quality of customer service and support. Their team of experts are dedicated to ensure that all the customers get the best experience possible when using the products and services. They understand the importance of fast response times, accurate solutions, and helpful advice during problem resolution.
3 Knots Of Nautical Advice For Newbie Sailors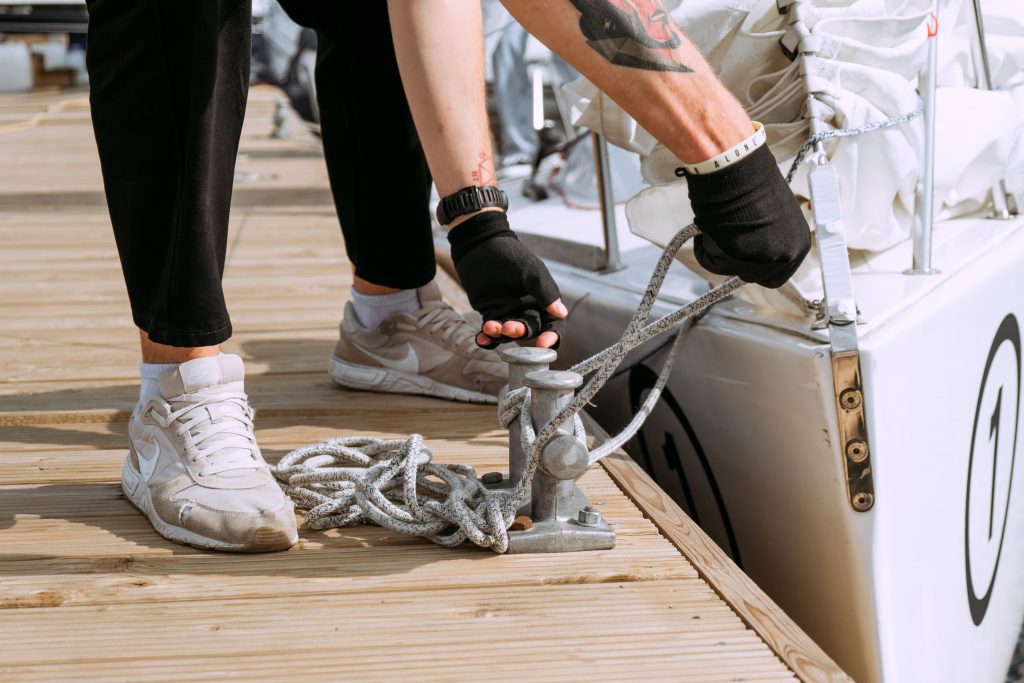 So, you've finally done it. You've decided to purchase your own boat for hobbyist sailing. Yet of course, owning a boat is not enough to make a sailor. Certainly, we can imagine that kind of retort coming from a bearded man with a peg leg, seven ales deep in our local bar, the moment we tell our friends about the purchase.
That said, such a stereotypical sea dog would be correct in principle. Sailing is a hard practice to get hold of, and requires your utmost attention. However, it's quite alright, you have time to learn, the space to develop, and an easier goal to focus on than sailing the high seas for plunder and treasure.
So, perhaps the advice worth listening to can remain a little more humble than you may have expected. That sounds fine to us. In this post, then, we'll discuss how to get started with some beginner nautical advice, advice relating to owning and operating a boat, how to find a community to help you grow, and some safety measures to keep in mind.
This way, you may be able to take your boat out for more intensive travel experiences, like sailing down the coast in the best possible manner. With that in mind, please consider the following advice:
Appropriate Boat Storage Is Essential
Boats are not always in operation year-round, and when working on them, when having professional repairs made, and when transitioning them from one coast to the other, it's essential to store them correctly. This is why any hobbyist sailor should place their boat, no matter how humble, in StorageArea.com boat storage. That will also give you time to plan out where you'll rent access to certain docks, and learn the overall anatomy of your boat outside of the water.
Join A Sailing Club
Local sailing clubs can help you nestle within a community of sailors of all levels, from hobbyists to full time fishermen. They'll be able to tell you how to manage your sails or engine, what maintenance errors to look for, and recommend marine surveyors to ensure your tin can is seaworthy. A sailing club will also provide you the room to make mistakes, which is valuable enough in itself. Beginner tips, like learning how to launch and land a boat can help you retain safety standards throughout. As you become more experienced, you'll become primed for independent travel.
Learn To Use A Radio
On the water, your radio is your lifeline to every single coastal service. Learning emergency channels in your area and how to contact them is essential. It's also important to learn how to report given issues and the right terminology to use to better describe where you're located. Furthermore, equipping yourself with a reliable radio is essential. VHF is your best bet. One with excellent circular coverage, is weatherproof, can light up in darkness, and is able to be hand-cranked or at least easily charged/offers robust battery replacement shielding is key. This way, even if you make a mistake on the water, help is on the way.
With this advice, we hope you can get started as a hobbyist sailor with safety and care.