Ayubowan! ( A form of greeting, much closer to 'Hello' or 'Namastey').
There's a land blessed with aquamarine beaches, excellent ancient history, centuries old architectural marvels, immense natural beauty of the hills, amazing hospitality, culture and sumptuous food. On the first look this land looks puny, located in the southern tip of the Indian subcontinent. But it give us more as we dive in! Yes, I am talking about Sri Lanka; the special land where ancient history blends so well with modernity without a crease!
The day began with a walk into the largest fish market in Lanka; the Negombo fish market. As the day dawned, shop owners were prepping up their little shops, displaying their catch from the early morning, cats waking up from their slumbers and a tub of live crabs being cranky, cackling to get out!
Some customers have come earlier bargaining a good price for the fishes displayed. A fisherman chops up the large tuna and packs it up into black polythene bags. Just behind him, the sea is calm, occasionally waves roaring big.
Moving into the town of Negombo, I stop for a light breakfast; fish dumpings, onion buns, aaloo stuff buns and fish+ egg bun downed over a pack of Milo drink, from Perera and Sons, a snackery that has a number of branches all over Sri Lanka.
From Negombo, we move towards one of the prime attractions of this country, that always shows up in tourism blogs and photos of Lanka; The Pinnawala Elephant orphanage. This orphanage caters to elephants who have been mistreated, injured and aims at the wellbeing of these gentle giants as they show up generously in the cultural fabric of Lanka. Spread over a vast land, this centre offers elephants a lovely loving home, with proper food, medication, the Oya river for bathing and fun, and enormous funds from well-wishers. As I look on, smaller elephants play with onlookers, seeking attention with trunks and their gimmicks! Some smaller elephants roll over in the muddy river, and defecate directly on. A few chew on palm leaves as baby elephants attract attention of every animal lover around! Just being cute as they are!
A good one and half hours spent with these beautiful creatures gave me an opportunity to understand why Srilankan culture has such high values of this animals. And yet, we see them being rides to the tourists, being paraded for the fancy of the foreigners on many occasions. However, I hope that the condition of these animals improve everywhere in the world.
Off Pinnawala, the ancient Rock temple of Dambulla was not so far away. The rock temple is very interesting as it is said to have been built in the first century BC. With beautiful architecture, statues and paintings inside, the cave temple is a place of worship, pilgrimage, and tourist interest. A huge golden Buddha statue sits high just at the entrance. Owing to the extreme ancient art inside, photography is not allowed inside the temple.
However, the cave temple is beautifully lit with lamps, surrounded by a number of ancient paintings on the walls, apart from centuries old statues of Buddha and his disciples.
Off Dambulla, as we move towards Sigriya town, the sun lends its last few rays of the day; leaving back the twilight. Sigriya comes in, as a smaller town, with winding roads between lush green landscape and a fortress in the far, my destination for tomorrow.
Sigriya fort is a rock fort and a finest example of ancient art and architecture. This is a UNESCO heritage site as of now and the maintenance of this art is well done! The fort is built on a huge rock with grooves and cuts that serve as steps, and a treasure of ancient paintings on the inside walls. A flight of over 300 steps serve to take one to the top of the fort. Young kids to senior citizens, everyone shows equal enthusiasm to climb up the fort. The fort is surrounded by shrines amidst lust green trees and shrubs. Macaque monkeys jump on the trees and shrines, with little ones tightly hugging their bellies.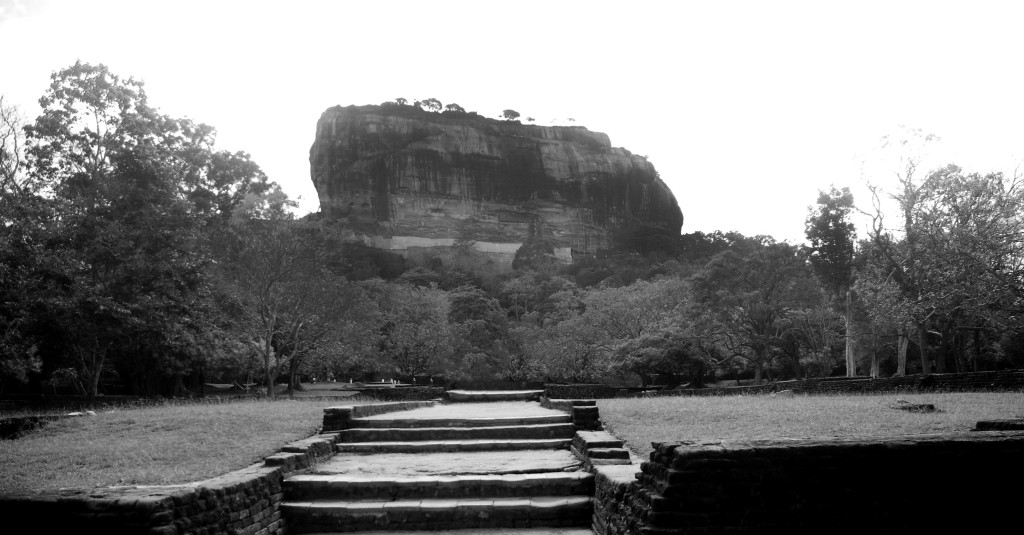 Ancient fountains and great baths just like the Harappan ones are constructed on the front garden of Sigriya fortress. From atop the fortress, at a height of 660 feet from the ground, a major part of Sigriya town and Dambulla statue can be seen.  It's a beautiful view and that's the highlight of this enormous climb.
After Sigriya being hungry was beyond doubt. So, I head over to a cozy lunch shack for an authentic Srilankan lunch. For a meagre amount of 250/- Srilankan rupee, I get a good mount of white rice, sided by fresh vegetable curries including dal, spinach, bottle gourd and a fine slice of fish. It's sumptuous and so nutritious, all made on a coconut base.  The food so has similar flavours as that of Malayali food, that I just feel right at home!
Polonnurawa ancient city was my destination after the fabulous meal as the city of the Polunnaru kingdom is much talked about for its art and architectural beauty. As a world heritage site, this city is constituted by architectural relics over an area of 10 kilometres in periphery. Stupas, minarets, palaces, halls, temples, statues and mini-fortresses make this site as impressive as it claims. Neatly manicured shrubs adorn the gardens in front of these buildings.  Monkeys thrive alongside komodo dragons who bask in the sun on the lawns.
Some tourists can access cycles to roam around the ancient city, thereby reducing their carbon footprints. Hawkers and shop keepers sell SriLankan masks, stone statues and fresh king coconuts. I bargain for an exquisite art piece made of clay, make my purchase and carefully toss it into my bag.
Kandy is located amidst the hills of the Kandy plateu located in the central region of SriLanka. As the second largest town, this city boasts of lakes and gardens topped with a great hill view. Slightly cold the city is, during mornings, but by the evenings, its charm just doubles. Neat roads and shopping malls, hemmed by tradition, temples and restaurants are the main attractions of this city for a foreigner.
From Kandy, Nuwara eliya is a couple of miles away. Called the tea-garden and Little England of SriLanka, this hill town was a much coveted town for the British rulers, after they were tired of the hot climate, throughout the rest of the country. With a picturesque landscape and chilly climate, Nuwara Eliya is a sought after destination for the honeymooners in Lanka.
Lake Gregory park is a great place to sip up the essence and beauty of the place during evenings. Small restaurants serve the tourists on the sides of this park. Horses trot around with customers on its back, through the green lawns. A bunch of people play golf not so far away. As the sun sets, the weather becomes cooler, the lake less bustling with swan boats and Nuwara Eliya's mountains go to sleep.
Nuwara Eliya's famous tea plantations have been making tea ever since the British set foot on this town. The tea from Nuwara Eliya is branded as Ceylon tea, to be exported and consumed all over the world. The very expensive white tea is also cultivated on these hills. I have a cuppa fresh brew from the Blue field tea factory with a wedge of squeezed lemon, to indulge myself in some shopping of exquisite tea produce.
White water rafting at Kitugala is a not to miss adventure at Srilanka. The Kelani river is a fast moving river with frequent gush of water through wedges of huge rocks here there on the fast riverbed. A trivial fact learnt here: the movie, 'The Bridge on the river Kwai' was shot from over this river, the highlight being the wooden bridge over this river, Kelani!
Winding down the hairpin curves of Nuwara Eliya, moving down to the plains of Tissamaharama which hosts the huge lake of Tissa was a pleasant change. After the Tissa river comes the towns of Akuressa and the seaport of Galle. Galle calls itself the Dutch town after the colonization by the Dutch.  The famous fort of Galle is situated here from atop which one could see the panorama of the town of Galle.
From the town of Galle, the beach town of Hikkaduwa is not so far away. Hikkaduwa is one of the most famous beaches of the world, for its surf scene, after Arugam Bay. Hikkaduwa is a clean, blue beach, much like any other beach in SriLanka. Hemmed with coconut trees, the shallow beach is a great place for enthusiasts to surf. Little kids play in the gushing waves. A few youngsters play volleyball on the beach sand.
Boats are latched to the beach by anchors. As the sun sets, the rays lend an orange color to the sky, the water, the sands silhouetting the people and boats. The aquamarine water turns into a steady red, and the wind blows harder. The beach tide rises, as though to close the day.
During nights the same wind rushes into the beach street, lightly swaying the colourful beach- clothes on sale in the shops dotted along the beach road. Music rises with flavorful aromas of great food in the making.
Windchimes cling and drums play, welcoming the night. I swoon, looking at the moon, rising over the dark cold beach. The waves are welcoming me, I know.
Oh, SriLanka! What Magic you have in your hands!

Warning: mysqli_query(): (HY000/1): Can't create/write to file '/tmp/#sql_7ae_0.MYI' (Errcode: 30 - Read-only file system) in /home/thewosf4/public_html/wp-includes/wp-db.php on line 2056

Warning: mysqli_query(): (HY000/1): Can't create/write to file '/tmp/#sql_7ae_0.MYI' (Errcode: 30 - Read-only file system) in /home/thewosf4/public_html/wp-includes/wp-db.php on line 2056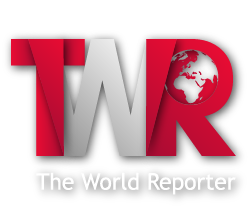 Warning
: mysqli_query(): (HY000/1): Can't create/write to file '/tmp/#sql_7ae_0.MYI' (Errcode: 30 - Read-only file system) in
/home/thewosf4/public_html/wp-includes/wp-db.php
on line
2056
Employee Training and Development Becomes One of the Most Disruptive Megatrends That Is Shaping the Future of Work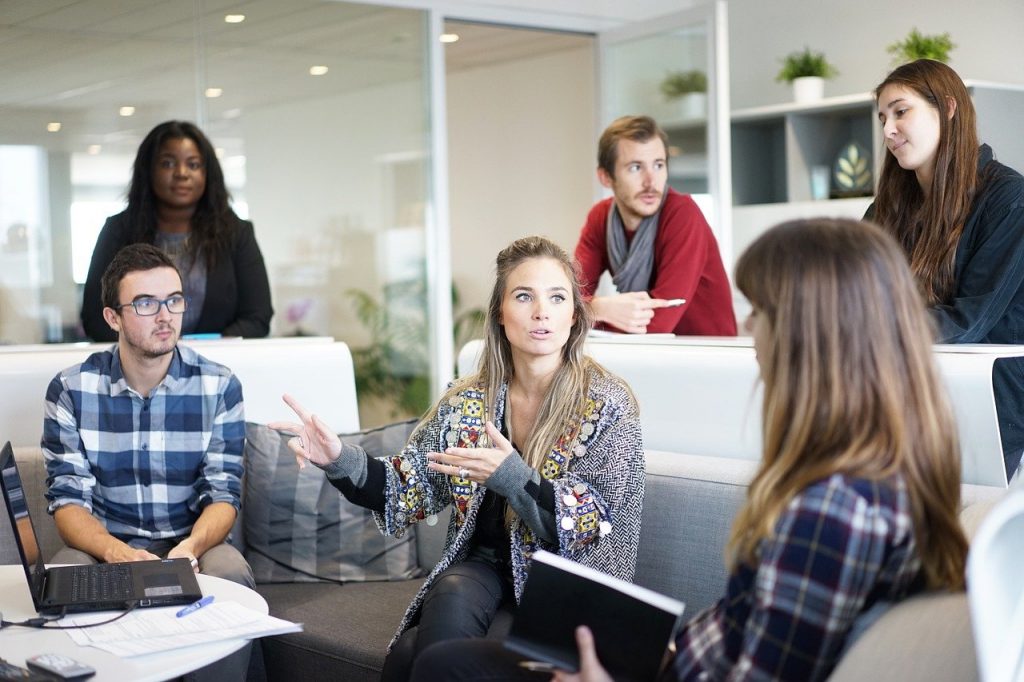 There is no question about the effectiveness of employee training and development. It's incredibly important to help your staff advance their skills and knowledge to help grow a business, but the impact of employee learning has often been understated and even neglected. However, companies are now suggesting that employee training and development is one of the biggest megatrends that have completely transformed the future of work. It has overhauled how businesses should be developing and engaging with employees, and it's leading to an incredibly diverse and talented workforce that is capable of wonderful new things.
Part of the problem of employee training and development is that it's difficult to measure its impact on the workplace. Employee performance often isn't a quantitative measurement that is easy to read and link to their output. This is one of the reasons why the effectiveness of employee training and development has been questioned by management experts.
Thankfully, new strategies have been developed to help measure workplace learning and its impact on companies. Below, we've included a helpful infographic that covers some of the most important measurements, such as return on investment and how it is calculated in the context of employee learning and development. It should put the effectiveness of employee training into perspective and will help you better understand when training is needed and how development actually improves your business and its productivity.
Infographic by:
Ezra Coaching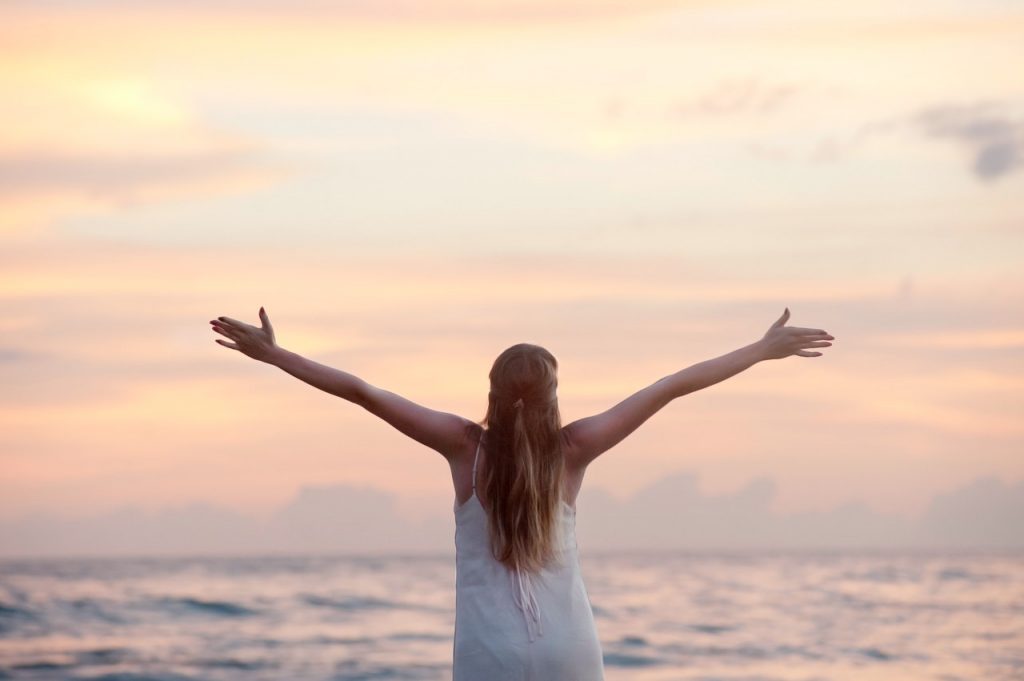 It does not matter how old you are, where you live, or what your occupation is, your health should always be a top priority. However, most of us are a little bit guilty of letting our well-being slide from time to time. With that being said, read on to discover some of the simple ways you can give your health a boost today.
Get rid of at least one item in your life that contains toxic chemicals – You may be shocked by just how many items in your life contain toxic chemicals. This includes everything from air fresheners to bed sheets. Get rid of one of these items and replace it with something natural instead. This is something you should make a habit to do every few months or so. You will be surprised by just how much of a difference this can make. 
Deep breathe for at least five minutes – Throughout the day, you should make sure you take the opportunity to deep breathe for at least five minutes. Why? Well, there have been numerous studies that have shown that deep breathing can help to lower stress hormone levels. This means that you will feel better, get an improved night's sleep, and you will have less anxiety too.
Drink more water – You probably expected this to be on the list, but the importance of drinking more water should never be ignored. Your body needs water for almost every function. If you are dehydrated, this could be the cause of headaches, pains, aches, and a number of other symptoms.
Have one veggie night per week – A lot of people eat far too much meat, red meat especially. So, why not have a veggie night once a week? Not only is this good for your health, but it will be good for your bank balance too. There are so many great recipes online that can give you ideas regarding tasty and creative dishes that do not incorporate any sort of meat or fish. Once you start off with one night per week, you may then decide that you want to up it to two nights, and so on. However, it always helps to start off small so that it is easier and more manageable, and you can then get used to it.
Sign up for an online pharmacy – Nowadays, you can easily order your prescriptions and medications over the Internet via an online pharmacy. This can help you to boost your health because it ensures you never experience delays with your medication. If you are someone who often doesn't take their recommended course of tablets because you cannot get to the doctors in time for a repeat prescription, then this is definitely a good suggestion for you. Your medication will be delivered to your door with a click of a button.
Make a dedicated effort to lower your stress levels – There is no denying that we live in a very stress-filled world at the moment! The world we live in is one that has heaps of pressure, and it can be difficult to stay on top of everything and keep those stress levels low. However, it is vital that you find a way to do so. After all, if you don't adrenal fatigue and health can start to take a tumble, which is the last thing you want. For those who are unaware, adrenal fatigue relates to a group of different symptoms that impact people who are under a lot of physical, emotional, or mental stress. From being a single parent to having a stressful job, there are a lot of different reasons why you may be struggling. Therefore, we recommend that you look for different ways to reduce those stress levels so that you can enjoy a more calming and peaceful life. Whether it is doing some breathing techniques or taking more regular breaks so you can have moments for yourself, there are a lot of different ways that you can make sure you are keeping your stress levels to a minimum. The importance of this should not be overlooked, as stress can impact our mental and physical health in so many different ways. 
Do something nice for someone every day – You will be surprised by how good this makes you feel, and by how much this has a positive impact on your health. It's all about mental well being. When you do something nice for another person, you are benefitting their health, as well as your own. First and foremost, there is no denying that it feels good to hear some nice words for someone or to get a helping hand when you need it. You feel recognised and appreciated, and this is something we all need. At the same time, doing something nice for someone else and seeing their reaction can make you feel amazing too. After all, doing something good for someone is a gift for yourself at the same time. You will find that the deed continues throughout the day, making you feel great and happy within yourself. 
Incorporate some movement into your commute – If you do not have an active job, this is particularly important. Sitting at a computer all day can be bad for your health. One way to combat this is by incorporating some movement into your commute. If you can walk or bike to work, you should give this a go. If not, start parking your car further away from your place of work so that you have to walk there and back. You should also start using the stairs instead of the elevator whenever you can.
Start meal planning – You will find it much easier to eat healthily if you plan your meals. At the start of every week, make a menu of what you are going to cook for dinner every evening, as well as what you are going to make for your lunches every day. Not only will this help you to eat better, but you will save money too. Make sure you incorporate some healthy snacks into your food prep for work. This will stop you from going to the vending machine whenever you are bored or your energy is zapped. The great thing about the times we live in at the moment is that you can easily get recipes and meal prep inspiration online. So, if you are struggling, simply do a little bit of digging online and we are sure that you will find a lot of different options when it comes to meal ideas and clever food prep suggestions for the week ahead. Not only is this going to help you to be more organized, but you will find that it actually saves you quite a bit of money in the process. After all, when we do not have a food plan for the week ahead, we tend to spend a lot of money on items we do not need. Food can end up going in the bin because we do not use it. This ends up in an awful lot of waste, and we should all be looking to reduce this, so meal prep is great in many ways.
Keep a journal – Last but not least, keeping a journal is good for a person's mental health. You should write down your thoughts. It doesn't need to be a long entry; you can simply jot down a few bullet points every evening. This will help you to articulate your thoughts so that they do not wear you down. After all, it can be very difficult to sleep if you have lots on your mind. A lot of experts advise this approach for people who suffer from insomnia. One of the main reasons why a lot of people struggle to get the hours of sleep they need is because they cannot shut off when they go to sleep; their minds are still going at a million miles per hour. They are thinking about what they need to do the following day and any worries or concerns that they may have. Because of this, it very much makes sense to keep a journal so you can offload some of these thoughts and worries and you can have a much more restful night of sleep. Once you get into the habit of doing this, you will see that it actually does make a significant difference when it comes to drifting off and enjoying a good night of rest. 
So there you have it: some of the best ways to give your health a boost. The suggestions that have been provided are really simple and easy, so there is no excuse not to give yourself a bit of TLC. we are sure that you will start to notice a difference as time goes on. However, as is the case with anything, it requires patience and persistence. You cannot expect to turn your health around in one night.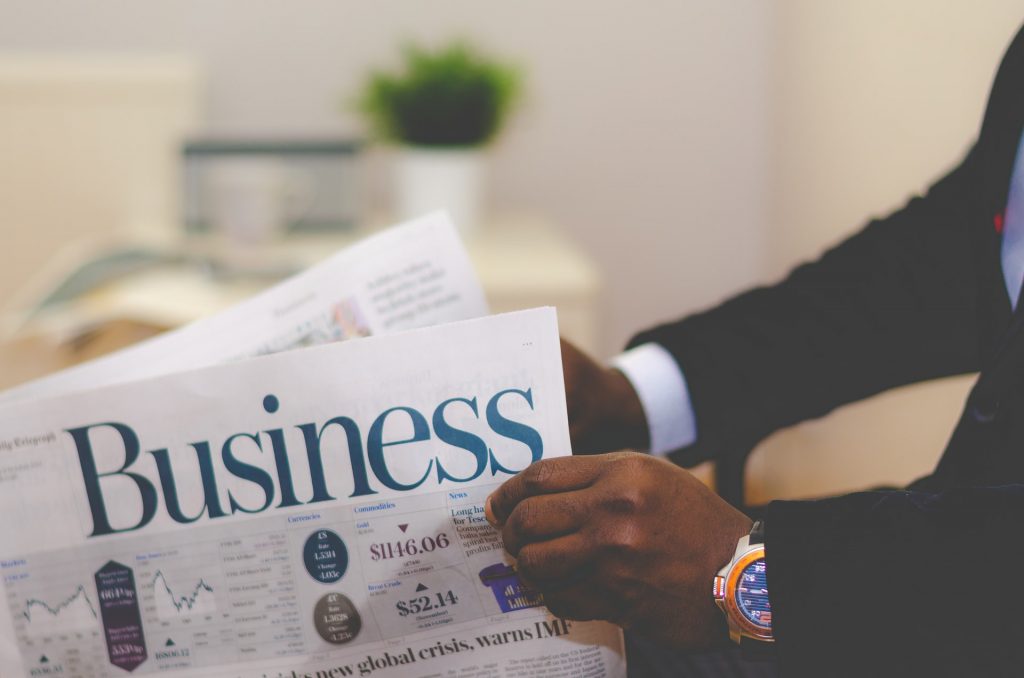 There are good and bad sides to buying a business and starting your own business from scratch. For lots of people, the positives of buying an established business outweigh the positives of starting a business. Here are the reasons why buying an existing business could be the right choice.
Easier To Secure Finance
All businesses will need finance. Unless you can fund your business yourself, you'll need to secure financing from investors. Most lenders will be more willing to lend money to an established business that they can already see is doing well, rather than risk an unknown factor.
Income From Day One
One of the downsides of starting a business is that most start-ups will go through an early stage where they don't make much, if any, money. For some entrepreneurs, this stage can last for several years.
During this stage, you will need to pay out for things like your premises, as well as equipment, installation of equipment, stock, materials, fixtures and fittings, legal and professional fees, a license, uniforms, and more.
If you don't have finance in place or another form of income, this stage can be very tough for a new business owner. If you buy a business, you can start earning from day one, and avoid this tricky period where you might be out of pocket.
Established Brand
When you buy a business that already exists, you are also buying into a brand that is already known, recognizable, and has a track record. You get the business complete with all the trademarks, copyrights, and websites associated with it, as well as the business locations.
This means that your business will already have customers, lenders, suppliers, and other contacts that are confident in the business already.
Instant Customer Access
An existing business also has customers already, which can help you succeed straight away. You can use a range of strategies and marketing to build on the existing customer base, but won't have to struggle to build a customer base from scratch.
Established Network Of Contacts
When you start a business from scratch, a lot of your time and energy has to be put into building up a network of contacts.
All businesses need to have supplier and marketing contacts, so buying an existing business that already has those contacts in place allows you to hit the ground running.
Like money lenders, suppliers and marketing companies are more likely to offer you more favourable terms if your business has been around for a while and they know it.
Focus On Growing The Business
When an entrepreneur starts a new business, they will have to put a lot of their energy into getting their business off the ground. This takes a lot of time and can be very tiring.
On the other hand, when you take over a business that is already established, you'll be freer to focus on the areas of the business that most need your attention, aiding the growth of the business as a whole.