A New Geopolitical Change in Pakistan and the International Response to it.
Source: The Independent
In a highly deserving event Pakistan experienced something which it had rarely ever seen. People of Pakistan and the world has new hopes with the new democratic government that will be formed as Nawaz Sharif has declared his victory. It is not the first time that a people elected democratic government has formed in Pakistan, but transfer of power from one democratic government to another democratic government after successfully completing its term has been rare in the history of Pakistan. Its neighbour in the west, Afghanistan, had also managed to hold election and form a democratic government and its neighbour in the east, India is considered as the largest democracy in the world.
We received mixed response from the people of Pakistan, some were disappointed with the results and some were optimistic. Many people believed Imran Khan could have been a good option as Pakistan has tried the other two major contending political parties. However, the experience which Nawaz Sharif carries in politics will help him to deal with a number of political problems that have been going on in Pakistan for a long time. There is a belief that Pakistan is seeing the rise of multiple power centres within itself, namely  Army, civil government, and various extremists and Islamists. Having said that, Nawaz Sharif is a strong leader and he has experienced how army interferes with the civil government, this would definitely help him to  neutralize other power centres.
Nawaz Sharif has made it clear that he doesn't hold the whole organization of army responsible for the bloodless coup in 1999 which had ousted him as the prime minister. He holds only Gen. Pervez Musharraf as responsible because of whom he had to serve in jail and also had to live in exile. In an ironic turn of a page, today Gen. Pervez Musharraf is under house arrest after returning from self-imposed exile and Nawaz Sharif is the one who will decide whether to impose treason charges against Musharraf in Supreme Court.
Relations with India
Almost all the political parties in their manifesto mentioned good relations with India a high priority. Nawaz Sharif also considers good relation with India an important requirement. After Nawaz Sharif declared his victory in the general election, he had an extended phone conversation with Indian Prime Minister Manmohan Singh charting a new course in relationship. 
Nawaz Sharif is in the favour of opening free trade with India. This will make way for Indian investments in Pakistan and vice verse increasing bilateral trade between the two countries. Pakistan's banks and cement industry which produces cement in surplus will be most benefited along with the agriculture sector in Pakistan with this move. Also since most of the allies of Pakistan in the west are experiencing recession, it is unlikely that it will continue receiving large amount of economic aid from the west. In this case large Indian investment will help Pakistan improve its economic conditions. Good business ties have proved maintaining peace in the region as in the case of India and China.
Manmohan Singh was one of the first foreign leader to congratulate Nawaz Sharif on his victory, along with writing a letter, he also had a phone conversation with him. There is a new hope for warm ties between the two countries as Nawaz Sharif admitted that he has become more thoughtful after being in exile. His economy friendly mindset has already shown its vibrant colours as Karachi Stock Exchange crossed the 20,000 mark for the first time on Monday. After almost trying everything, only seriousness towards economy can help India and Pakistan come closer, as again in the case with India and China.
Pakistan's large part of foreign policy has been India centric, its friends are also those who do not have close ties with India, like China and then US which has cold ties with India during cold war because of its slight degree of inclination towards Soviet Union. It cannot be interpreted how much freedom will Pakistani Army give to Nawaz Sharif in forming Pakistan's India policy. As much of the Army's budget is due to threat from India. However, Nawaz Sharif has made it clear that elected prime minister and not the unelected army chief is the ruler of the country. 
It is also debatable topic that Nawaz Sharif had information on Musharraf's operation in Kargil where he sent the army across the line of control on the Indian side to illegally occupy the heights. Number of journalists and scholars have made claims on various television debates that then prime minister Nawaz Sharif had knowledge of army's covert operation. However, it is a long debatable topic and no solid statement can be made related to it as of now.
Relations with Afghanistan
Nawaz Sharif has assured that Pakistan will help smooth exit of US troops from Afghanistan. Making healthy relationship with Afghanistan one of his priority, Nawaz Sharif vowed that he will take every possible step to improve the ties with its western neighbour. After his victory, Afghan President Karzai congratulated Sharif and hoped for better ties between the two brother countries.
Nawaz Sharif always believed in forming a Muslim bloc by uniting all Central Asian Muslim countries, Afghanistan being one of them. Before his second term, Taliban had already established itself as the government of Islamic Emirate of Afghanistan with its capital at Kandahar and continued receiving logistic support from the Pakistan state. 
So far Pakistan has supported the notion of talks with Taliban and Afghan government after the withdrawal of US forces keeping India at the bay. Current Afghan and Indian establishment do not support the inclusion of Taliban within the Afghanistan's political system. There would hardly be any change in Pakistan's policy in this regard, as Pakistan is interested in expanding its influence in Afghanistan through Taliban to minimize military expenditure on Afghan border and concentrate on Indian border. 
Relations with United States
Nawaz Sharif and United States has a history of cooperation, which however experienced a setback after Pakistan conducted its first nuclear test in May 1998. Now almost whole world has accepted Pakistan as an established nuclear country and new dimensions of cooperation have been created between the two countries. Compared to his main rival Imran Khan, Nawaz Sharif did not raise much voice against US drone strikes, hence he is considered someone with whom United States can work with. 
Nawaz Sharif in a statement said that US should re-examine its drone campaign policy otherwise it would risk an increase in public anger against it. "The US may wish to re-examine its drone campaign or risk stoking the anti-Americanism that feeds Pakistani public anger."
He referred to drone strikes as a challenge to sovereignty and said, "We will sit with our American friends and talk to them about this issue."
Barrack Obama called Nawaz Sharif and congratulated him for his victory and congratulated people of Pakistan for successfully completion of democratic elections.
"The United States stands with all Pakistanis in welcoming this historic peaceful and transparent transfer of civilian power, which is a significant milestone in Pakistan's democratic progress," the statement quoted the President as saying. He further added, "You have affirmed a commitment to democratic rule that will be critical to achieving peace and prosperity for all Pakistanis for years to come."
United States, which had lot the trust of the previous government had started taking unilateral action on Pakistani soil for example the strike on May 2, which killed Osama Bin Laden. The US establishment which has welcomed the change in Pakistan would like to try and study the behaviour of Pakistani establishment for two to three years of his term. Therefore lesser drone strikes and unilateral action by the US is expected. 
Relations with Iran
Nawaz Sharif was the one who condemned Iraq for attacking Iran, this resulted into better relations with Iran at the cost of relations with Iraq. However, today the circumstances have changed and Nawaz Sharif might have different point of view on Iran. Having said that Pakistan and United States would like to take their close ties to a new level, it would not be a good news for Iran which is having a kind of conflict of words with the U.S. Although it is unlikely that Pakistan will provide any base or facility to America to conduct a operation in Iran, the relation between the two countries will still get deteriorated.
Nawaz Sharif spent nine years in exile in Saudi Arabia and developed close ties with the country's leadership. This may case Nawaz Sharif to not to show much interest in Iran-Pakistan gas pipeline. Saudi Arabia had opposed Pakistan importing of natural gas from Iran pipeline when previous government went ahead with an agreement days before its term expired. Saudi Arabia is another big crude oil and gas exporter and it would like Pakistan to buy from it rather than Iran.
Nawaz Sharif will have to be careful in forming a solid middle east policy. If Nawaz Sharif listens to the US and Saudi Arabia, then Iran will lose confidence in Pakistan. And India, which is already increasing its presence in Iran and building roads and rail to Afghanistan and Central Asia, bypassing Pakistan, will take advantage of Pakistan's negligence.
In this case Nawaz Sharif should consider opening land route for India to Afghanistan and Central Asia, this way India will lose interest in creating a land-sea corridor via Iran to Afghanistan and Central Asia. Land route via Pakistan will be much economical for India and beneficial for Pakistan as it can tax Indian vehicles plying on its soil.
Relations with China
Pakistan has always shared good relations with China. As said earlier, Pakistan's foreign policy has been India centric and one of the reason China is its friend because China shares cold ties with India.
Beijing's reaction on Sharif's victory was too plain and restrained. There was no formal statement by any Chinese leader directly to Nawaz Sharif congratulating him on his election victory. It was only Chinese foreign ministry spokesman Hong Lei who expressed his satisfaction on smooth conduction of democratic elections in Pakistan. Surprising, because China rarely ever had any democratic election.
"China is glad to see that Pakistan's general elections have been smoothly held," Hong said. Later Official Xinhua news agency also quoted him saying "We are convinced that with joint efforts, the China-Pakistan strategic cooperative partnership will be lifted to a new level".
Although China's behaviour is so unexpected, which has always been the case with China, there is hardly any possibility of low level of ties between these two countries as both needs each other to check India. To name China doesn't have many good friends which it can consider all-weather friend. China maintains very limited relations with other countries limited only to exports or taking contracts to build infrastructure. At this, losing Pakistan which considers it as an all weather friend and super power would not be in the China's interest.
Hong Lei also announced that Chinese premier Li Keqiang will be visiting Pakistan after touring India from May 19 and before leaving for Germany and Switzerland. This would be the first meeting between the two new leaders and we will wait and compare the level of talks between India-China and China-Pakistan.
Response of other major countries 
Most of the Islamic world was quick to acknowledge this victory and convey their greetings to the new leader of Pakistan.
President of United Arab Emirates, Sheikh Khalifa bin Zayed Al Nahyan, Ameers of Qatar and Kuwait  congratulated Nawaz Sharif for his victory in the successful democratic elections. Iranian President Mehmood Ahmadinejad, and Turkish President Abdulallah Gul and Prime Minister Tayyeb Ardugan also conveyed his greetings to Nawaz Sharif along with Deputy Prime Minister of Kingdom of Saudi Arabia, Prince Maqran Bin Abdul Aziz who called Nawaz Sharif to greet him with good wishes. British Prime MInister, David Cameron also congratulated him and praised him for his commitment for prioritizing economic reforms.
Challenges in front of Nawaz Sharif
One of the major challenge in front of Nawaz Sharif is improving his image in the southern states of Pakistan. Nawaz Sharif, in his previous terms, was often accused of giving more stress on infrastructure and beautification in his native Punjab and Kashmir while neglecting other states like Sindh, Balochistan.
Nawaz Sharif has assured that his party PML-N has a very ambitious agenda and in the coming first 100 days of his rule he would come out with policies on all major issues challenging Pakistan, such as terrorism, energy crisis and the economy. On the issue of internal security and terrorism he said that he will devise a national policy on terrorism consulting every political party.
For us it will be interesting to see how Pakistan's economy and foreign policy performs in the coming one or two years. We may expect Nawaz Sharif visiting India and European countries within a year of his term. He has gained the victory with almost majority which will give him confidence to take even risky steps.
Please share and join the discussion on facebook by clicking the "Like" below.
Visit
The World Reporter
for discussion on this post. Or you may like to know what others are saying on this topic.

Warning: mysqli_query(): (HY000/1): Can't create/write to file '/tmp/#sql_7ae_0.MYI' (Errcode: 30 - Read-only file system) in /home/thewosf4/public_html/wp-includes/wp-db.php on line 2056

Warning: mysqli_query(): (HY000/1): Can't create/write to file '/tmp/#sql_7ae_0.MYI' (Errcode: 30 - Read-only file system) in /home/thewosf4/public_html/wp-includes/wp-db.php on line 2056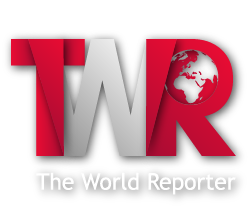 Warning
: mysqli_query(): (HY000/1): Can't create/write to file '/tmp/#sql_7ae_0.MYI' (Errcode: 30 - Read-only file system) in
/home/thewosf4/public_html/wp-includes/wp-db.php
on line
2056
Employee Training and Development Becomes One of the Most Disruptive Megatrends That Is Shaping the Future of Work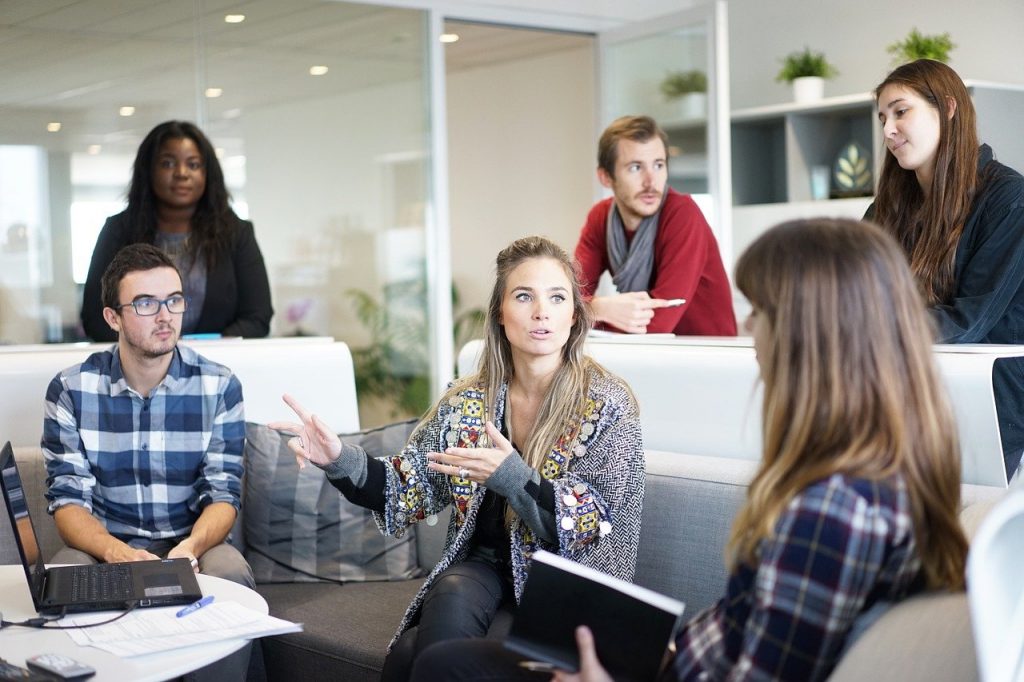 There is no question about the effectiveness of employee training and development. It's incredibly important to help your staff advance their skills and knowledge to help grow a business, but the impact of employee learning has often been understated and even neglected. However, companies are now suggesting that employee training and development is one of the biggest megatrends that have completely transformed the future of work. It has overhauled how businesses should be developing and engaging with employees, and it's leading to an incredibly diverse and talented workforce that is capable of wonderful new things.
Part of the problem of employee training and development is that it's difficult to measure its impact on the workplace. Employee performance often isn't a quantitative measurement that is easy to read and link to their output. This is one of the reasons why the effectiveness of employee training and development has been questioned by management experts.
Thankfully, new strategies have been developed to help measure workplace learning and its impact on companies. Below, we've included a helpful infographic that covers some of the most important measurements, such as return on investment and how it is calculated in the context of employee learning and development. It should put the effectiveness of employee training into perspective and will help you better understand when training is needed and how development actually improves your business and its productivity.
Infographic by:
Ezra Coaching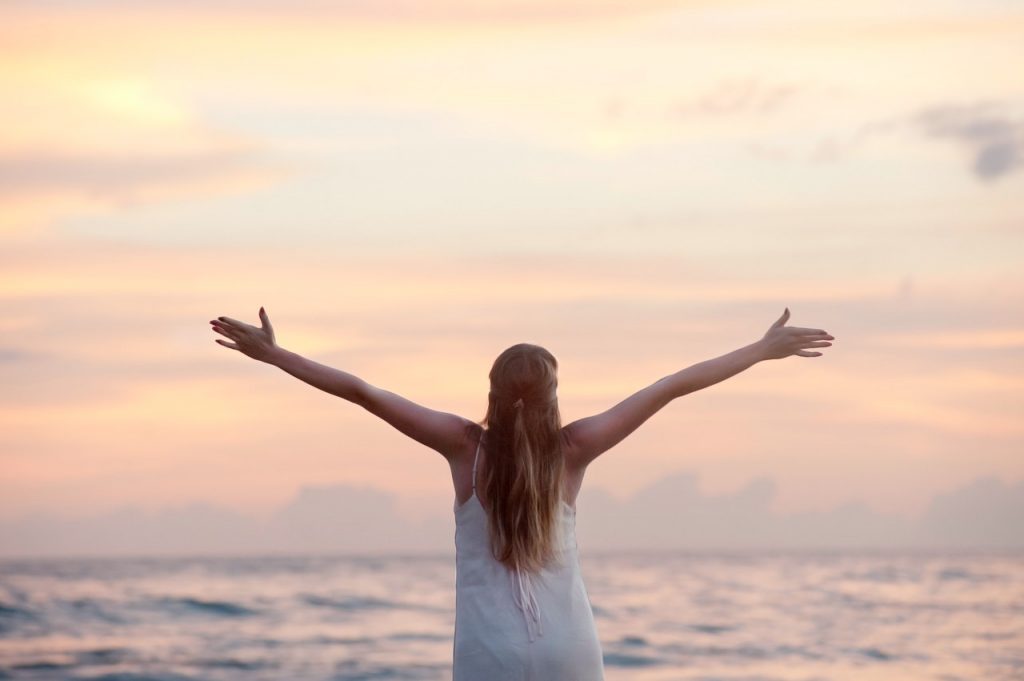 It does not matter how old you are, where you live, or what your occupation is, your health should always be a top priority. However, most of us are a little bit guilty of letting our well-being slide from time to time. With that being said, read on to discover some of the simple ways you can give your health a boost today.
Get rid of at least one item in your life that contains toxic chemicals – You may be shocked by just how many items in your life contain toxic chemicals. This includes everything from air fresheners to bed sheets. Get rid of one of these items and replace it with something natural instead. This is something you should make a habit to do every few months or so. You will be surprised by just how much of a difference this can make. 
Deep breathe for at least five minutes – Throughout the day, you should make sure you take the opportunity to deep breathe for at least five minutes. Why? Well, there have been numerous studies that have shown that deep breathing can help to lower stress hormone levels. This means that you will feel better, get an improved night's sleep, and you will have less anxiety too.
Drink more water – You probably expected this to be on the list, but the importance of drinking more water should never be ignored. Your body needs water for almost every function. If you are dehydrated, this could be the cause of headaches, pains, aches, and a number of other symptoms.
Have one veggie night per week – A lot of people eat far too much meat, red meat especially. So, why not have a veggie night once a week? Not only is this good for your health, but it will be good for your bank balance too. There are so many great recipes online that can give you ideas regarding tasty and creative dishes that do not incorporate any sort of meat or fish. Once you start off with one night per week, you may then decide that you want to up it to two nights, and so on. However, it always helps to start off small so that it is easier and more manageable, and you can then get used to it.
Sign up for an online pharmacy – Nowadays, you can easily order your prescriptions and medications over the Internet via an online pharmacy. This can help you to boost your health because it ensures you never experience delays with your medication. If you are someone who often doesn't take their recommended course of tablets because you cannot get to the doctors in time for a repeat prescription, then this is definitely a good suggestion for you. Your medication will be delivered to your door with a click of a button.
Make a dedicated effort to lower your stress levels – There is no denying that we live in a very stress-filled world at the moment! The world we live in is one that has heaps of pressure, and it can be difficult to stay on top of everything and keep those stress levels low. However, it is vital that you find a way to do so. After all, if you don't adrenal fatigue and health can start to take a tumble, which is the last thing you want. For those who are unaware, adrenal fatigue relates to a group of different symptoms that impact people who are under a lot of physical, emotional, or mental stress. From being a single parent to having a stressful job, there are a lot of different reasons why you may be struggling. Therefore, we recommend that you look for different ways to reduce those stress levels so that you can enjoy a more calming and peaceful life. Whether it is doing some breathing techniques or taking more regular breaks so you can have moments for yourself, there are a lot of different ways that you can make sure you are keeping your stress levels to a minimum. The importance of this should not be overlooked, as stress can impact our mental and physical health in so many different ways. 
Do something nice for someone every day – You will be surprised by how good this makes you feel, and by how much this has a positive impact on your health. It's all about mental well being. When you do something nice for another person, you are benefitting their health, as well as your own. First and foremost, there is no denying that it feels good to hear some nice words for someone or to get a helping hand when you need it. You feel recognised and appreciated, and this is something we all need. At the same time, doing something nice for someone else and seeing their reaction can make you feel amazing too. After all, doing something good for someone is a gift for yourself at the same time. You will find that the deed continues throughout the day, making you feel great and happy within yourself. 
Incorporate some movement into your commute – If you do not have an active job, this is particularly important. Sitting at a computer all day can be bad for your health. One way to combat this is by incorporating some movement into your commute. If you can walk or bike to work, you should give this a go. If not, start parking your car further away from your place of work so that you have to walk there and back. You should also start using the stairs instead of the elevator whenever you can.
Start meal planning – You will find it much easier to eat healthily if you plan your meals. At the start of every week, make a menu of what you are going to cook for dinner every evening, as well as what you are going to make for your lunches every day. Not only will this help you to eat better, but you will save money too. Make sure you incorporate some healthy snacks into your food prep for work. This will stop you from going to the vending machine whenever you are bored or your energy is zapped. The great thing about the times we live in at the moment is that you can easily get recipes and meal prep inspiration online. So, if you are struggling, simply do a little bit of digging online and we are sure that you will find a lot of different options when it comes to meal ideas and clever food prep suggestions for the week ahead. Not only is this going to help you to be more organized, but you will find that it actually saves you quite a bit of money in the process. After all, when we do not have a food plan for the week ahead, we tend to spend a lot of money on items we do not need. Food can end up going in the bin because we do not use it. This ends up in an awful lot of waste, and we should all be looking to reduce this, so meal prep is great in many ways.
Keep a journal – Last but not least, keeping a journal is good for a person's mental health. You should write down your thoughts. It doesn't need to be a long entry; you can simply jot down a few bullet points every evening. This will help you to articulate your thoughts so that they do not wear you down. After all, it can be very difficult to sleep if you have lots on your mind. A lot of experts advise this approach for people who suffer from insomnia. One of the main reasons why a lot of people struggle to get the hours of sleep they need is because they cannot shut off when they go to sleep; their minds are still going at a million miles per hour. They are thinking about what they need to do the following day and any worries or concerns that they may have. Because of this, it very much makes sense to keep a journal so you can offload some of these thoughts and worries and you can have a much more restful night of sleep. Once you get into the habit of doing this, you will see that it actually does make a significant difference when it comes to drifting off and enjoying a good night of rest. 
So there you have it: some of the best ways to give your health a boost. The suggestions that have been provided are really simple and easy, so there is no excuse not to give yourself a bit of TLC. we are sure that you will start to notice a difference as time goes on. However, as is the case with anything, it requires patience and persistence. You cannot expect to turn your health around in one night.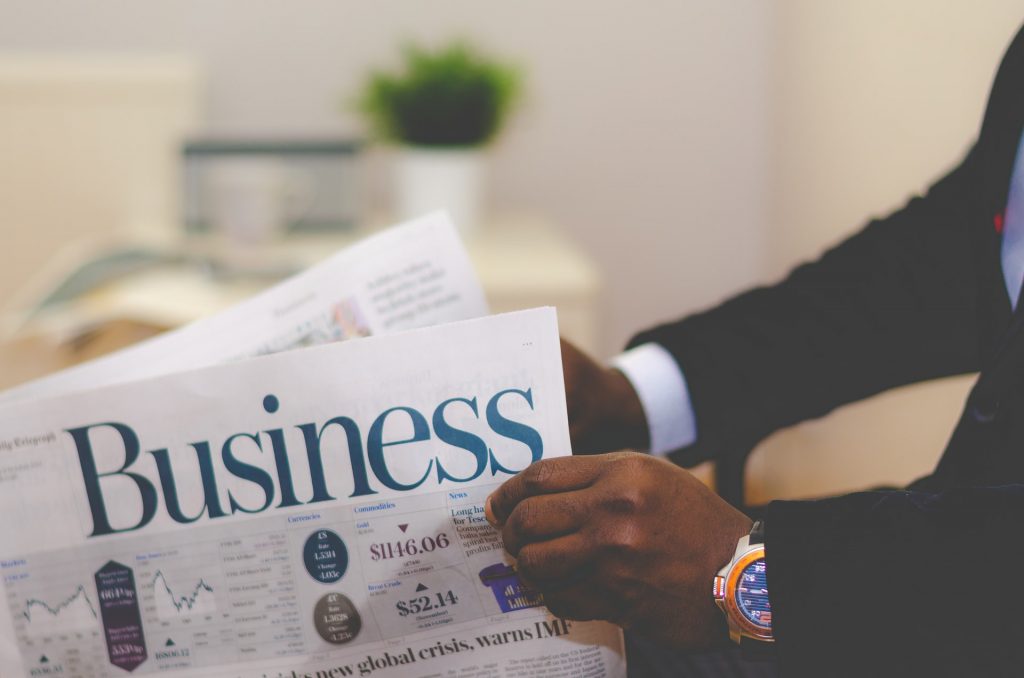 There are good and bad sides to buying a business and starting your own business from scratch. For lots of people, the positives of buying an established business outweigh the positives of starting a business. Here are the reasons why buying an existing business could be the right choice.
Easier To Secure Finance
All businesses will need finance. Unless you can fund your business yourself, you'll need to secure financing from investors. Most lenders will be more willing to lend money to an established business that they can already see is doing well, rather than risk an unknown factor.
Income From Day One
One of the downsides of starting a business is that most start-ups will go through an early stage where they don't make much, if any, money. For some entrepreneurs, this stage can last for several years.
During this stage, you will need to pay out for things like your premises, as well as equipment, installation of equipment, stock, materials, fixtures and fittings, legal and professional fees, a license, uniforms, and more.
If you don't have finance in place or another form of income, this stage can be very tough for a new business owner. If you buy a business, you can start earning from day one, and avoid this tricky period where you might be out of pocket.
Established Brand
When you buy a business that already exists, you are also buying into a brand that is already known, recognizable, and has a track record. You get the business complete with all the trademarks, copyrights, and websites associated with it, as well as the business locations.
This means that your business will already have customers, lenders, suppliers, and other contacts that are confident in the business already.
Instant Customer Access
An existing business also has customers already, which can help you succeed straight away. You can use a range of strategies and marketing to build on the existing customer base, but won't have to struggle to build a customer base from scratch.
Established Network Of Contacts
When you start a business from scratch, a lot of your time and energy has to be put into building up a network of contacts.
All businesses need to have supplier and marketing contacts, so buying an existing business that already has those contacts in place allows you to hit the ground running.
Like money lenders, suppliers and marketing companies are more likely to offer you more favourable terms if your business has been around for a while and they know it.
Focus On Growing The Business
When an entrepreneur starts a new business, they will have to put a lot of their energy into getting their business off the ground. This takes a lot of time and can be very tiring.
On the other hand, when you take over a business that is already established, you'll be freer to focus on the areas of the business that most need your attention, aiding the growth of the business as a whole.