Russia and China: New Horizons for Cooperation; Article by Vladimir Putin
(c) RIA Novosti
I am pleased to have this opportunity on the eve of my state visit to China and the Shanghai Cooperation Organisation summit to address the millions of readers of one of the world's most influential newspapers, Renmin Ribao. I value this chance to share my views on the future of our countries' partnership and the role Russian-Chinese relations play in today's world, which is in the midst of complex transformation, faces big global and regional security challenges, attempts to dilute the principles of international law, and economic and financial upheaval. 
All of these issues are the subject of much discussion and attention at the big international forums and summits that take place, and I am confident that reason and collective approaches will prevail in tackling today's problems. The main thing is that all clear-headed politicians and experts in economics and international relations realise that it is not possible to set the global agenda today behind Russia's and China's backs and without taking their interests into account. Such is the geopolitical reality of the twenty-first century.
In this context, we are aware of our common responsibility for the Russian-Chinese partnership's long-term development and the importance of our common efforts within the United Nations and other multilateral organisations and regional bodies. 
We therefore have high hopes for the intensive programme of meetings we have planned with the Chinese leadership, and we also hope for fruitful work at the upcoming Shanghai Cooperation Organisation summit that will conclude China's successful presidency of this organisation.
* * *
Russian-Chinese relations have been deservedly called an example of the new type of relations between states. Our relations are free from prejudices and stereotypes and this makes them stable and not subject to short-term considerations, which is valuable indeed in today's world, where stability and mutual trust are so clearly lacking. 
The 2008-2009 global financial crisis showed us how important it is for us to understand and listen to each other and pursue common, consensus-based policies. Joint infrastructure and energy projects, big contracts and orders, and reciprocal investment are the resources that enabled our countries and our business communities to overcome the difficulties, create new jobs, and keep factories and businesses working.
Russian-Chinese bilateral trade reached the record mark of $83.5 billion in 2011. We have now set the medium-term target of $100 billion by 2015, and will work towards reaching $200 billion by 2020. If we keep up today's dynamic, we will be able to reach these targets even earlier. 
What must we do to achieve these goals? Above all, we need to optimise our bilateral trade structure and improve its quality by increasing the share of high value-added goods. We have the objective conditions we need for this. Our national markets have big capacity and growing demand for modern goods and services. We have good fundamental positions in education, science and technology, and a wealth of experience in production cooperation. 
We will actively develop big joint projects in civilian aircraft manufacturing, space, and other high-tech sectors. We will also pursue projects in techno-parks, industrial clusters, and special economic zones in both countries. In my view, what we need here is a genuine technological alliance between our two countries, a genuine interweaving of our production and innovation chains so as to forge the links between our companies and our research, design, and engineering centres. We need to continue these efforts by working together in other countries' markets too.
We need to build a modern infrastructure for our financial and investment ties and our bilateral business relations. It is clear now that we must make quicker progress in moving over to using our national currencies to settle reciprocal trade, investment and other operations. This will also insure us against various currency risks and will strengthen the ruble and the yuan's positions.
The energy-sector dialogue between our two countries also has a strategic dimension. Our joint projects have a big impact in shaping the global energy market's entire configuration. They offer China more reliable and diversified energy supplies for its domestic needs, and offer Russia the chance to open up new export routes to the fast-growing Asia-Pacific region.
Among the results already attained, I note the launch of the Russian-Chinese oil pipeline that delivered 15 million tons of oil last year, and the conclusion of a long-term contract – 25 years – for electricity supplies to China. Russia also increased its coal exports to China to 10.5 million tons in 2011, and have plans for joint development of coal deposits. I hope that we will soon begin large-scale deliveries of Russian gas to China.
Our cooperation in the nuclear energy sector also offers many opportunities. Russia took part in building the first section of the Tianwan Nuclear Power Plant, which the stress tests results show to be the safest in China. Last year, our specialists helped to launch China's first fast-neutron experimental reactor, thus making China the fourth country, after Russia, Japan and France, to possess this technology. Construction of the fourth section of a uranium enrichment plant was completed ahead of schedule. We hope to continue our cooperation on building the Tianwan power plant's second and subsequent sections, and to take part in building other energy sector facilities in China. 
The source and driving force of our relations is the friendship and mutual understanding between our peoples. We held very successful reciprocal national years and language years. Now we are holding the Year of Russian Tourism in China, and next year our attention will be on the Chinese Tourism Year in Russia.
I think the time is ripe for us to draw up a long-term action plan for developing our bilateral cooperation in the humanitarian sphere.
Naturally, current international affairs will be on the upcoming visit's agenda. They include strategic stability, disarmament and non-proliferation of weapons of mass destruction, and countering the threats and challenges to sustainable development, and our peoples' lives and wellbeing, including terrorism, separatism, organised crime, and illegal migration. 
Russia and China share very similar positions on all of these issues, positions based on the principles of responsibility, commitment to the basic values of international law, and unconditional mutual respect for each other's interests. This makes it easy for us to find a common language, develop common tactics and strategies, and make a constructive contribution to international discussions on the most serious issues we face today, whether the situation in the Middle East and North Africa, the problems in Syria and Afghanistan, or the Korean Peninsula and Iranian nuclear programme issues.
I stress that the Russian-Chinese strategic partnership plays an effective part in strengthening regional and global stability. This is our guiding logic in our efforts to develop cooperation within the Shanghai Cooperation Organisation, which marked its tenth anniversary last year. 
I was one of the people at the origins of this group. Time has shown that we made the right decision in transforming the Shanghai Five into a full-fledged cooperation organisation.
The SCO today is a rapidly-developing multilateral organisation. We have yet to realise its full potential, but looking back at the road travelled so far, we can say for sure that the organisation has already earned itself an influential place and speaks with a confident voice on the international stage. 
The SCO has brought much that is new and useful to global politics. Above all, it offers a partnership model based on genuine equality between all participants, mutual trust, mutual respect for each people's sovereign and independent choice, and for each country's culture, values, traditions, and desire for common development. This philosophy best embodies what I consider to be the only viable principles for international relations in a multipolar world.
The SCO and its members' efforts and cooperation with a broad range of foreign partners have been highly instrumental in substantially reducing terrorist activity in the region. But the challenges we face today are becoming ever more diverse, complex, and change constantly. Those who spread the ideas of terrorism, separatism and extremism continue to perfect their subversive methods, recruit new fighters to their ranks, and expand their financing sources. 
To respond to these challenges we must continue to develop the SCO's capacity to ensure security and make our cooperation mechanisms even more effective. This is why the upcoming summit will pay particular attention to approving the 2013-2015 SCO member states' programme for cooperation in combating terrorism, separatism and extremism, and the new draft provisions on political and diplomatic measures and response mechanisms in situations that threaten peace, security and stability in the region.
The links between terrorism, drugs production, and drugs trafficking are another serious challenge. We must work together in coordinated fashion to combat this. We must develop this cooperation most actively through the SCO's anti-drugs strategy. 
The situation in Afghanistan is one of our common concerns. The SCO is making a big contribution to helping the Afghan people in rebuilding their long-suffering country. The decision to grant Afghanistan observer status in the SCO will be another concrete step that we will take at the upcoming summit. We will discuss the prospects for joint work within the SCO with Afghanistan's leader, Hamid Karzai.
The SCO was established as an organisation tasked with ensuring stability and security across the vast Eurasian continent. We think that any attempts by other countries to pursue unilateral action in the SCO's region of responsibility would be counterproductive.
At the same time, the SCO is an open organisation that is ready to work together with all interested partners. This is stated in the SCO's charter. India, Iran, Mongolia, and Pakistan are all involved in the SCO as observer countries. Belarus and Sri Lanka are SCO dialogue partners. Turkey will join us at this upcoming summit. Given the growing interest in the SCO's activities, we are currently settling how to strengthen the legal basis for the organisation's continued enlargement.
The SCO's experience offers interesting and very promising solutions for the entire international community in terms of developing policies from below through a consensus-based process. Policies take shape within the different regional organisations first of all, and then become part of the dialogue between us all. Out of these regional 'building blocks' we can put together a more stable and predictable environment for global politics and the global economy. 
We think that this kind of network diplomacy will become a vital part of international relations. The SCO member states saw this trend in the making and have acted on it by developing a network of partnerships between multilateral organisations throughout the Asia-Pacific region. Today, the SCO is working hard to develop cooperation with the UN, CIS, CSTO, EurAsEC, ASEAN, ESCAP, and other international bodies. 
We see great potential in developing cooperation between the SCO and the Eurasian Economic Community, and in the future, with the Eurasian Economic Union. I am sure that these organisations can mutually enrich and effectively complement each other in their work.
There is no doubt that we must strengthen political cooperation within the SCO and step up our economic cooperation. The organisation is up to the task of implementing even the biggest joint projects. It would be in our common interests to make use of the obvious advantages offered by China's fast-growing economy, the technological potential that Russia is developing as it modernises, and the Central Asian countries' rich natural resources. I think we should concentrate particularly on cooperation in the energy, transport, infrastructure, and agriculture sectors, and in the high-tech fields, especially in information and telecommunications technology. 
But this requires us to put in place genuinely effective financial support and project management mechanisms within the SCO. We need platforms for developing joint plans, places for assembling multilateral programmes. The SCO energy club, which we have almost finished establishing now, could serve as a good example in this respect.
Much of the SCO's future development potential lies in developing direct ties between our countries' business communities and companies. I am sure that the business forum in Beijing during the summit will demonstrate the broad range of opportunities for public-private partnerships in expanding our economic cooperation. It is important to actively involve our countries' industrial and banking sectors in carrying out the plans we set. All of this requires more effective and intensive work from the SCO Business Council and Interbank Group. They already have quite a solid package of proposals.
It is also in our common interests to develop cooperation in healthcare, culture, sports, education, and science. The opportunities in these fields are most convincingly embodied in the Network University, one of the SCO's most striking initiatives, which now brings together 65 different universities in the SCO member countries. The university will have its rector's offices in Moscow. We are ready to do all we can to help develop this very promising and much-needed project. 
As it enters its second decade, the SCO continues to grow and develop. It will hold firm in its work to its guiding principles and basic goals, and at the same time will continue to take account of the changing international situation. This is the approach that will be reflected in the basic agreement we are set to discuss and adopt at the summit – the Basic Guidelines for the SCO Medium-Term Development Strategy. 
* * *
We have high hopes for the Russian-Chinese talks and the SCO summit in Beijing. Russia needs a prosperous China, and I am sure that China needs a successful Russia. Our partnership is not directed against anyone, but is about construction and strengthening justice and the democratic foundations in international life. This partnership is thus something needed in today's world.
An old Chinese saying states that common hopes require common efforts. We are ready for these common efforts in the interests of our countries and peoples. This work will certainly produce worthy results.
Author Vladimir Putin is the former Prime Minister and is current President of Russia for the third time, he wrote the article for the newspaper Renmin Ribao Daily.
Please share and join the discussion on facebook by clicking the "Like" below. 
Republished following the legal disclaimer of Voice of Russia, Russia's first internationally broadcasted Radio. On air since 1929.
Visit
The World Reporter
for discussion on this post. Or you may like to know what others are saying on this topic.

Warning: mysqli_query(): (HY000/1): Can't create/write to file '/tmp/#sql_7ae_0.MYI' (Errcode: 30 - Read-only file system) in /home/thewosf4/public_html/wp-includes/wp-db.php on line 2056

Warning: mysqli_query(): (HY000/1): Can't create/write to file '/tmp/#sql_7ae_0.MYI' (Errcode: 30 - Read-only file system) in /home/thewosf4/public_html/wp-includes/wp-db.php on line 2056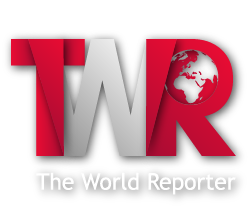 Warning
: mysqli_query(): (HY000/1): Can't create/write to file '/tmp/#sql_7ae_0.MYI' (Errcode: 30 - Read-only file system) in
/home/thewosf4/public_html/wp-includes/wp-db.php
on line
2056
Employee Training and Development Becomes One of the Most Disruptive Megatrends That Is Shaping the Future of Work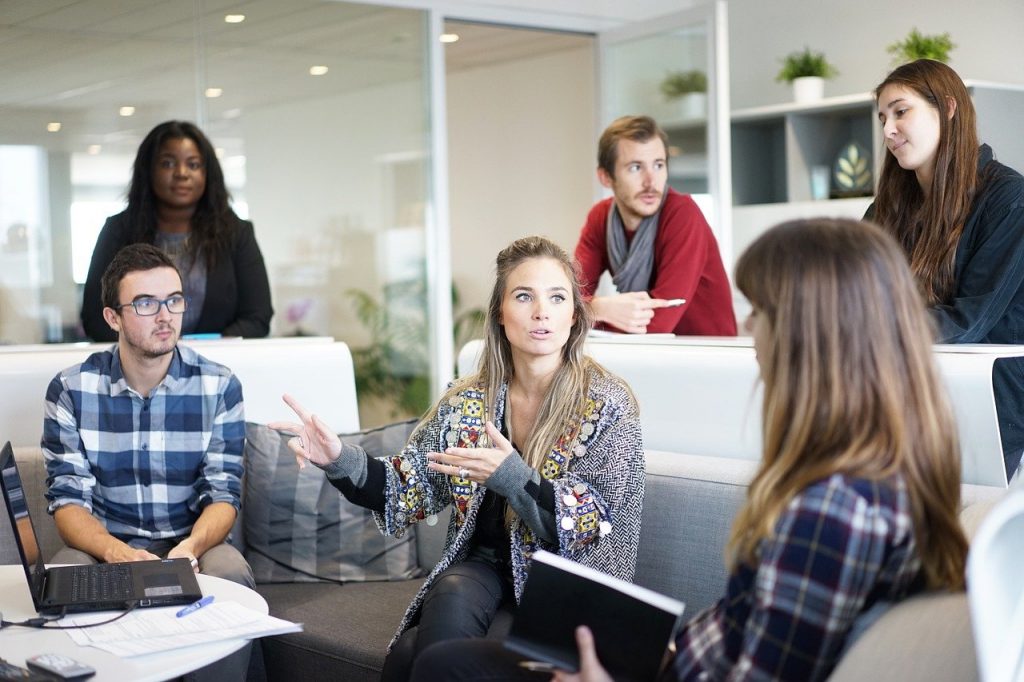 There is no question about the effectiveness of employee training and development. It's incredibly important to help your staff advance their skills and knowledge to help grow a business, but the impact of employee learning has often been understated and even neglected. However, companies are now suggesting that employee training and development is one of the biggest megatrends that have completely transformed the future of work. It has overhauled how businesses should be developing and engaging with employees, and it's leading to an incredibly diverse and talented workforce that is capable of wonderful new things.
Part of the problem of employee training and development is that it's difficult to measure its impact on the workplace. Employee performance often isn't a quantitative measurement that is easy to read and link to their output. This is one of the reasons why the effectiveness of employee training and development has been questioned by management experts.
Thankfully, new strategies have been developed to help measure workplace learning and its impact on companies. Below, we've included a helpful infographic that covers some of the most important measurements, such as return on investment and how it is calculated in the context of employee learning and development. It should put the effectiveness of employee training into perspective and will help you better understand when training is needed and how development actually improves your business and its productivity.
Infographic by:
Ezra Coaching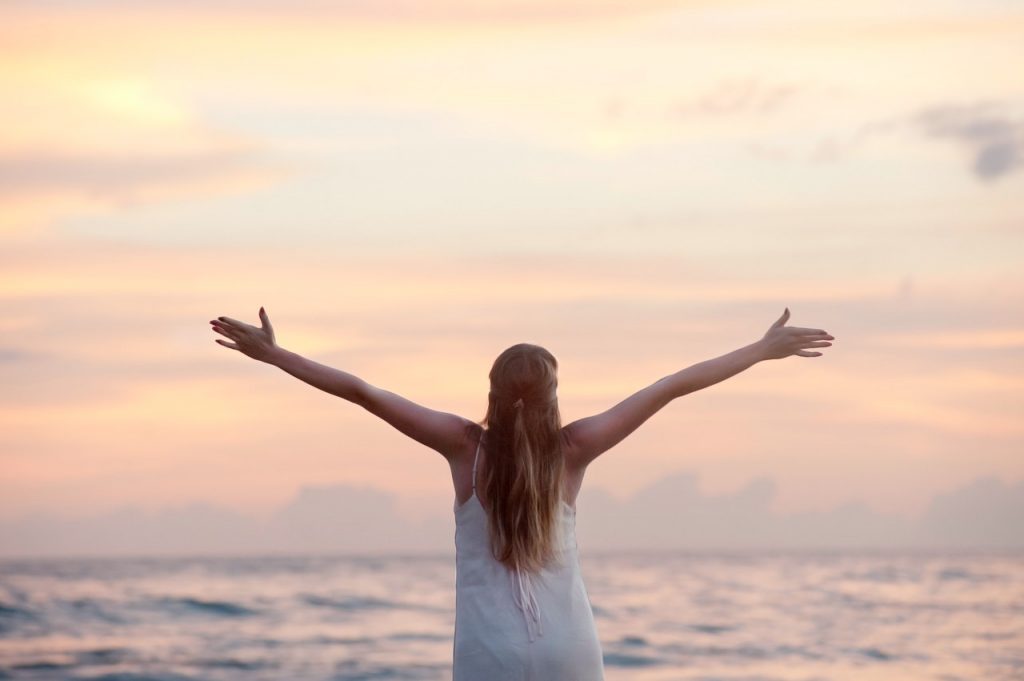 It does not matter how old you are, where you live, or what your occupation is, your health should always be a top priority. However, most of us are a little bit guilty of letting our well-being slide from time to time. With that being said, read on to discover some of the simple ways you can give your health a boost today.
Get rid of at least one item in your life that contains toxic chemicals – You may be shocked by just how many items in your life contain toxic chemicals. This includes everything from air fresheners to bed sheets. Get rid of one of these items and replace it with something natural instead. This is something you should make a habit to do every few months or so. You will be surprised by just how much of a difference this can make. 
Deep breathe for at least five minutes – Throughout the day, you should make sure you take the opportunity to deep breathe for at least five minutes. Why? Well, there have been numerous studies that have shown that deep breathing can help to lower stress hormone levels. This means that you will feel better, get an improved night's sleep, and you will have less anxiety too.
Drink more water – You probably expected this to be on the list, but the importance of drinking more water should never be ignored. Your body needs water for almost every function. If you are dehydrated, this could be the cause of headaches, pains, aches, and a number of other symptoms.
Have one veggie night per week – A lot of people eat far too much meat, red meat especially. So, why not have a veggie night once a week? Not only is this good for your health, but it will be good for your bank balance too. There are so many great recipes online that can give you ideas regarding tasty and creative dishes that do not incorporate any sort of meat or fish. Once you start off with one night per week, you may then decide that you want to up it to two nights, and so on. However, it always helps to start off small so that it is easier and more manageable, and you can then get used to it.
Sign up for an online pharmacy – Nowadays, you can easily order your prescriptions and medications over the Internet via an online pharmacy. This can help you to boost your health because it ensures you never experience delays with your medication. If you are someone who often doesn't take their recommended course of tablets because you cannot get to the doctors in time for a repeat prescription, then this is definitely a good suggestion for you. Your medication will be delivered to your door with a click of a button.
Make a dedicated effort to lower your stress levels – There is no denying that we live in a very stress-filled world at the moment! The world we live in is one that has heaps of pressure, and it can be difficult to stay on top of everything and keep those stress levels low. However, it is vital that you find a way to do so. After all, if you don't adrenal fatigue and health can start to take a tumble, which is the last thing you want. For those who are unaware, adrenal fatigue relates to a group of different symptoms that impact people who are under a lot of physical, emotional, or mental stress. From being a single parent to having a stressful job, there are a lot of different reasons why you may be struggling. Therefore, we recommend that you look for different ways to reduce those stress levels so that you can enjoy a more calming and peaceful life. Whether it is doing some breathing techniques or taking more regular breaks so you can have moments for yourself, there are a lot of different ways that you can make sure you are keeping your stress levels to a minimum. The importance of this should not be overlooked, as stress can impact our mental and physical health in so many different ways. 
Do something nice for someone every day – You will be surprised by how good this makes you feel, and by how much this has a positive impact on your health. It's all about mental well being. When you do something nice for another person, you are benefitting their health, as well as your own. First and foremost, there is no denying that it feels good to hear some nice words for someone or to get a helping hand when you need it. You feel recognised and appreciated, and this is something we all need. At the same time, doing something nice for someone else and seeing their reaction can make you feel amazing too. After all, doing something good for someone is a gift for yourself at the same time. You will find that the deed continues throughout the day, making you feel great and happy within yourself. 
Incorporate some movement into your commute – If you do not have an active job, this is particularly important. Sitting at a computer all day can be bad for your health. One way to combat this is by incorporating some movement into your commute. If you can walk or bike to work, you should give this a go. If not, start parking your car further away from your place of work so that you have to walk there and back. You should also start using the stairs instead of the elevator whenever you can.
Start meal planning – You will find it much easier to eat healthily if you plan your meals. At the start of every week, make a menu of what you are going to cook for dinner every evening, as well as what you are going to make for your lunches every day. Not only will this help you to eat better, but you will save money too. Make sure you incorporate some healthy snacks into your food prep for work. This will stop you from going to the vending machine whenever you are bored or your energy is zapped. The great thing about the times we live in at the moment is that you can easily get recipes and meal prep inspiration online. So, if you are struggling, simply do a little bit of digging online and we are sure that you will find a lot of different options when it comes to meal ideas and clever food prep suggestions for the week ahead. Not only is this going to help you to be more organized, but you will find that it actually saves you quite a bit of money in the process. After all, when we do not have a food plan for the week ahead, we tend to spend a lot of money on items we do not need. Food can end up going in the bin because we do not use it. This ends up in an awful lot of waste, and we should all be looking to reduce this, so meal prep is great in many ways.
Keep a journal – Last but not least, keeping a journal is good for a person's mental health. You should write down your thoughts. It doesn't need to be a long entry; you can simply jot down a few bullet points every evening. This will help you to articulate your thoughts so that they do not wear you down. After all, it can be very difficult to sleep if you have lots on your mind. A lot of experts advise this approach for people who suffer from insomnia. One of the main reasons why a lot of people struggle to get the hours of sleep they need is because they cannot shut off when they go to sleep; their minds are still going at a million miles per hour. They are thinking about what they need to do the following day and any worries or concerns that they may have. Because of this, it very much makes sense to keep a journal so you can offload some of these thoughts and worries and you can have a much more restful night of sleep. Once you get into the habit of doing this, you will see that it actually does make a significant difference when it comes to drifting off and enjoying a good night of rest. 
So there you have it: some of the best ways to give your health a boost. The suggestions that have been provided are really simple and easy, so there is no excuse not to give yourself a bit of TLC. we are sure that you will start to notice a difference as time goes on. However, as is the case with anything, it requires patience and persistence. You cannot expect to turn your health around in one night.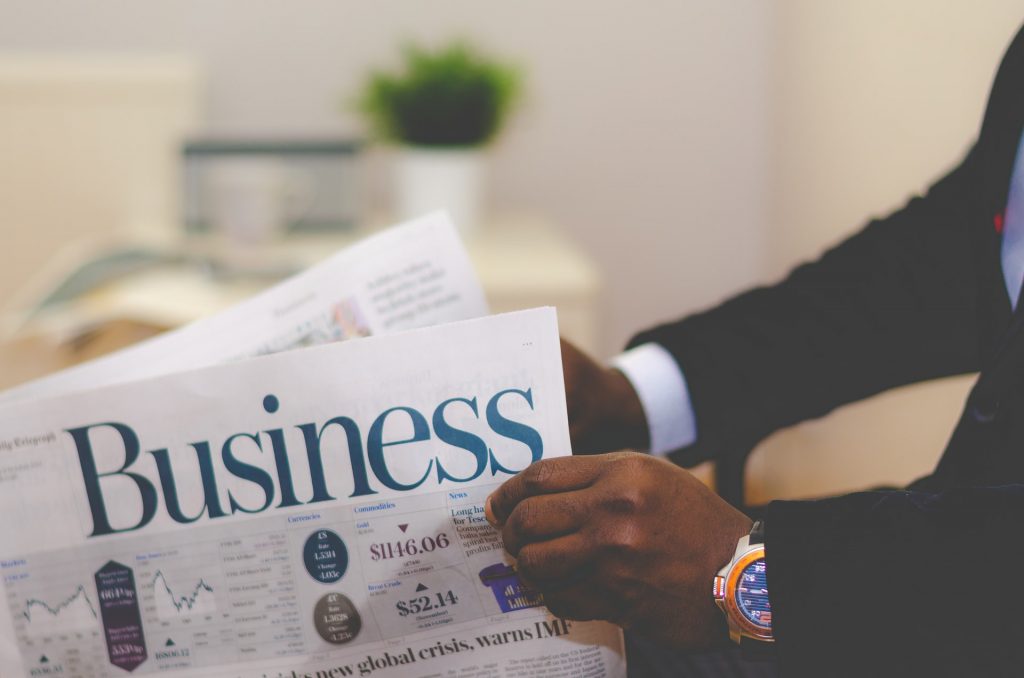 There are good and bad sides to buying a business and starting your own business from scratch. For lots of people, the positives of buying an established business outweigh the positives of starting a business. Here are the reasons why buying an existing business could be the right choice.
Easier To Secure Finance
All businesses will need finance. Unless you can fund your business yourself, you'll need to secure financing from investors. Most lenders will be more willing to lend money to an established business that they can already see is doing well, rather than risk an unknown factor.
Income From Day One
One of the downsides of starting a business is that most start-ups will go through an early stage where they don't make much, if any, money. For some entrepreneurs, this stage can last for several years.
During this stage, you will need to pay out for things like your premises, as well as equipment, installation of equipment, stock, materials, fixtures and fittings, legal and professional fees, a license, uniforms, and more.
If you don't have finance in place or another form of income, this stage can be very tough for a new business owner. If you buy a business, you can start earning from day one, and avoid this tricky period where you might be out of pocket.
Established Brand
When you buy a business that already exists, you are also buying into a brand that is already known, recognizable, and has a track record. You get the business complete with all the trademarks, copyrights, and websites associated with it, as well as the business locations.
This means that your business will already have customers, lenders, suppliers, and other contacts that are confident in the business already.
Instant Customer Access
An existing business also has customers already, which can help you succeed straight away. You can use a range of strategies and marketing to build on the existing customer base, but won't have to struggle to build a customer base from scratch.
Established Network Of Contacts
When you start a business from scratch, a lot of your time and energy has to be put into building up a network of contacts.
All businesses need to have supplier and marketing contacts, so buying an existing business that already has those contacts in place allows you to hit the ground running.
Like money lenders, suppliers and marketing companies are more likely to offer you more favourable terms if your business has been around for a while and they know it.
Focus On Growing The Business
When an entrepreneur starts a new business, they will have to put a lot of their energy into getting their business off the ground. This takes a lot of time and can be very tiring.
On the other hand, when you take over a business that is already established, you'll be freer to focus on the areas of the business that most need your attention, aiding the growth of the business as a whole.