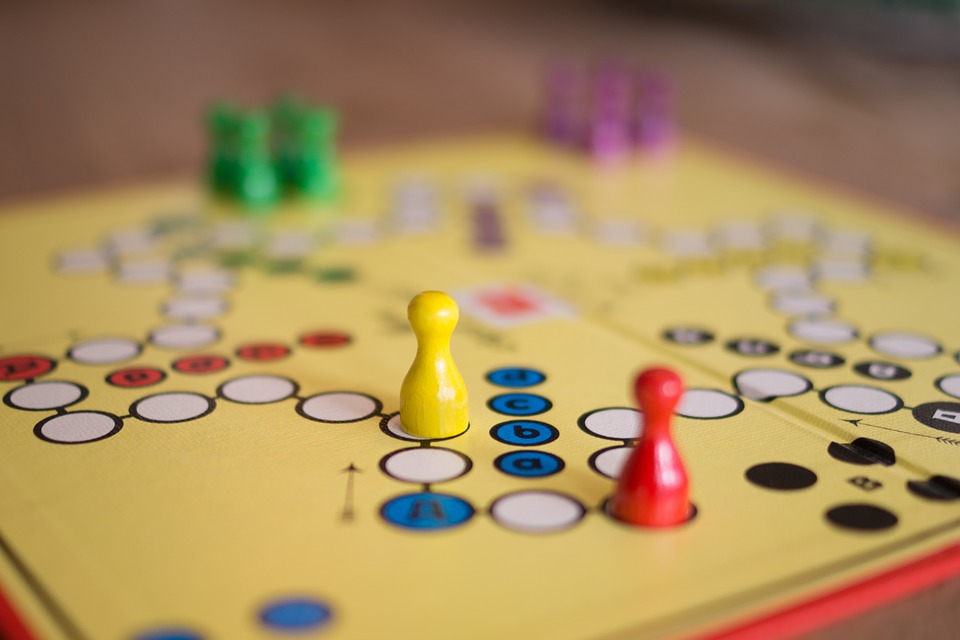 It has already been a rough year for business owners, and we're only at the halfway point. Brexit shocked the economy across the globe, and it wasn't just British companies that took the hit. Every business owner braced themselves as the pound took a hit and economy tumbled down with it. That situation still hasn't been resolved, and while it has stabilised, it could still have a greater effect. Particularly, after Britain officially leaves the EU, which may not be until 2021. Meanwhile, a recent report has revealed just how many employees receive basic benefits. Around seventy percent of employees in America alone do not receive health care. It's no wonder that companies are inundated every year with injury claims. Without winning in court, it seems many wouldn't get the money they need when they're off work.
Then, there is the growth of other economies. Both China and India are growing at a rapid rate with new businesses opening up every day. In India, entire cities are being built up for business and will be active on the global market by the end of the year. This means a fresh dose of competition for companies that have already been established. New companies are almost always setup to run online. This means continued trouble for high street shop owners. Online companies can cheapen their costs and therefore sell at a lower price. These are just some of the issues that businesses are facing this year. However, it's pointless to look at the problems, unless we can start to consider the solutions.
Increasing Competition
In many ways, increased competition from international businesses isn't a problem. In fact, for the consumer, it's good news. They can get the same product at a lower price, hopefully, made to the same quality. It also pushes other businesses to step up their game and deliver a better service to their customers. These are the advantages, so what are the disadvantages?
Well, firstly, it does create what is essentially a tilted playing field. Particularly when you consider that a lot of new international businesses are setting up where labour and tax laws are more lenient. China, for instance, have little to no laws preventing the use of cheap child labour. This is always going to make a manufacturing business cheaper to run. Ethically, the situation is questionable, but there is no doubt this practice does cut down costs. It is one of the reasons why Western companies are moving to countries like China. Then there are the tax laws that give companies incentives to set up in the first place. Both these facts make it more difficult for older companies to stay competitive.
They have to find other ways to cut costs. There are solutions to this problem, though. Businesses need to focus on how to make their companies more efficient. One possibility is to use outsourcing services. By investing in outsourcing services, companies can get rid of expensive costs in their model. Instead, another business takes on this cost for them. This makes the overall expense of the company a lot cheaper. There are countless services that can be outsourced in business from fully managed IT to legal services. Smaller companies can then be just as effective as bigger businesses with the same level of costs.
Businesses, may also want to look into advantages they have that other companies do not. A lot of international companies can not afford to invest in the latest tech and hardware. However, businesses that have already been stabilised can. This new tech makes these businesses a more powerful force on the market. They can improve their efficiency levels and make sure that their business is more productive.
Another advantage these businesses have is the access to skilled workers. Any economist will tell you that they key to a successful company is often hiring the right employees. With the right workers, you can guarantee you have the knowledge and the skill you need to make sure your company comes out on top.
Changing Dynamics
Recently, there has been a shift in the relationship between the business and the consumer. In the past, it was easy to keep business operations away from the interest of the customer. Now, customers and clients want to know everything about how businesses operate. They want to understand the production methods and connect with the people behind the business. Essentially, they want companies to engage with them in a more personal way than they had previously. This is putting pressure on businesses because a lot of companies are already doing this. They are connecting with their customers and making sure they feel more involved in the process. Marketing has become a far more interactive experience.
New and old businesses need to be doing this if they want to keep the interest of customers. One possibility to start considering is using social media to connect. Through social media, companies can easily interact with customers through technology. They can send updates, ask questions and provide customer services. They can even use it as a form of simple yet effective viral marketing. Even companies that don't operate online should be using these types of resources. It is the only way to keep the interest of the customers.
Of course one of the current major problems has nothing to do with competition or customers. Rather, it is entirely based on the actions and decisions of employees. In particular, almost every business is dealing with the issue of premises liability. Premises liability is essentially a duty of care to employees in business. If an employee is injured, the business owner is held directly responsible. As such, they or their company can be sued for damages in the event of an accident. This is one of the reasons why it's important have full insurance in place for your business. That way, if a claim is made, it should be partially covered by your insurance.
Recently, however, businesses are struggling to stay afloat in a sea of countless claims. This is why companies are working hard to make their properties safer than ever. It often costs money to ensure that safety levels are kept at a constant high. It is worth it to prevent an expensive lawsuit hitting a business fresh on the market. For a new company, an expensive PI claim could be a death sentence.
Due to the new level of engagement between companies and customers, there is a chance for public perception to be more damaging. An example would be the issue of the green company. In many ways, it is beneficial for businesses to go green. In particular, it will cut their energy costs right down, thus making their business more efficient. Unfortunately, that doesn't change the fact that the fixed costs of making a business green are expensive. For some companies, they are too high to handle. Yet, customers are now more aware of which companies are green and which aren't. Many businesses might be more inclined to use companies that are less environmentally damaging. That's why last year when the car pollution controversy exploded many brands stock prices took a tumble. Public perception is a powerful force in almost every major industry.
One reason for this is the increased reliance of views online. Almost every major business is reviewed online by the buying public. You may not think that one bad review of your business is going to make a difference. However, those bad reviews build up and could earn your company a negative rating. At that point, it may stop new customers buying from your business. This doesn't mean that companies should avoid reviews online. Quite the opposite. Businesses need to be aware of the power these reviewers have. The worst thing that a business could do is ignore them completely. You need to do your best to reconcile with these customers. Although be aware, many people use these reviews in the hope of getting free benefits from a company.
Fluctuating Demand
If you are setting up a new business this year, it would be a mistake to believe that you can rely on a constant wave of demand. This is not how the market works, and a number of new businesses are learning this lesson the hard way. In particular, if the economy takes a turn for the worse, fewer people are buying. This is a particularly challenging problem for companies that sell what could be classed as luxury products. In this case, many customers are unlikely to buy at all. Even loyal clients may cease to make purchases during times of economic turmoil. This is why constant cost cutting is so important. You need to make sure that you do not raise your costs to the point where you won't make a profit if demand decreases. When you run a business, it's always best to hope for the best and prepare for the worse.
It's clear that businesses will face a lot of issues on the market this year. But with the right strategies in place, they can overcome them.

Warning: mysqli_query(): (HY000/1): Can't create/write to file '/tmp/#sql_7ae_0.MYI' (Errcode: 30 - Read-only file system) in /home/thewosf4/public_html/wp-includes/wp-db.php on line 2056

Warning: mysqli_query(): (HY000/1): Can't create/write to file '/tmp/#sql_7ae_0.MYI' (Errcode: 30 - Read-only file system) in /home/thewosf4/public_html/wp-includes/wp-db.php on line 2056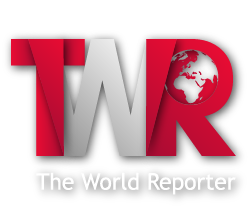 Warning
: mysqli_query(): (HY000/1): Can't create/write to file '/tmp/#sql_7ae_0.MYI' (Errcode: 30 - Read-only file system) in
/home/thewosf4/public_html/wp-includes/wp-db.php
on line
2056
Employee Training and Development Becomes One of the Most Disruptive Megatrends That Is Shaping the Future of Work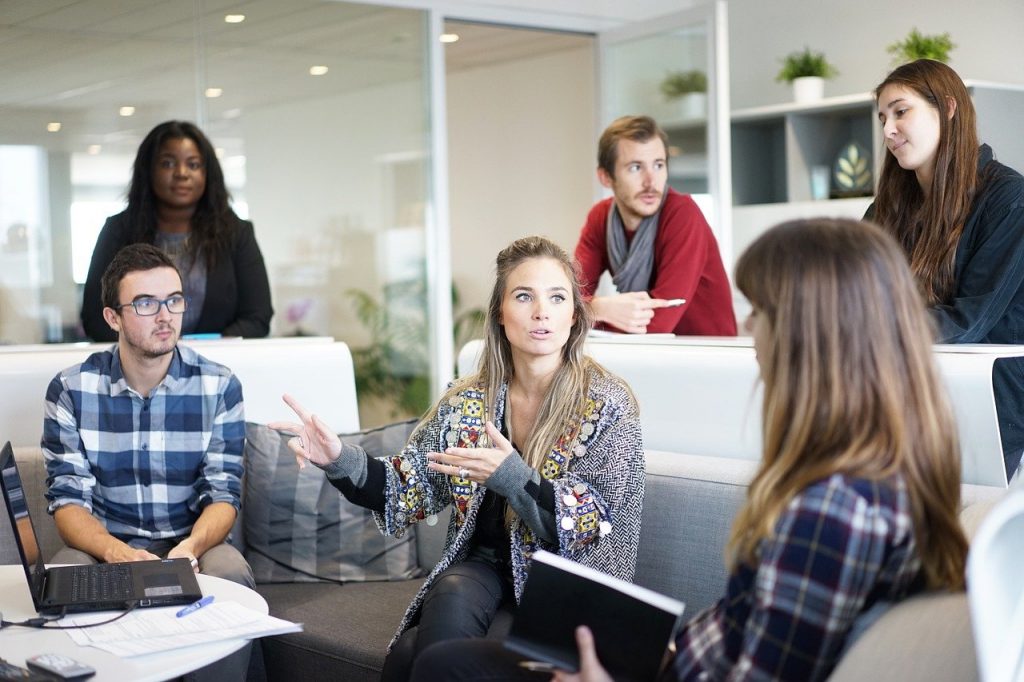 There is no question about the effectiveness of employee training and development. It's incredibly important to help your staff advance their skills and knowledge to help grow a business, but the impact of employee learning has often been understated and even neglected. However, companies are now suggesting that employee training and development is one of the biggest megatrends that have completely transformed the future of work. It has overhauled how businesses should be developing and engaging with employees, and it's leading to an incredibly diverse and talented workforce that is capable of wonderful new things.
Part of the problem of employee training and development is that it's difficult to measure its impact on the workplace. Employee performance often isn't a quantitative measurement that is easy to read and link to their output. This is one of the reasons why the effectiveness of employee training and development has been questioned by management experts.
Thankfully, new strategies have been developed to help measure workplace learning and its impact on companies. Below, we've included a helpful infographic that covers some of the most important measurements, such as return on investment and how it is calculated in the context of employee learning and development. It should put the effectiveness of employee training into perspective and will help you better understand when training is needed and how development actually improves your business and its productivity.
Infographic by:
Ezra Coaching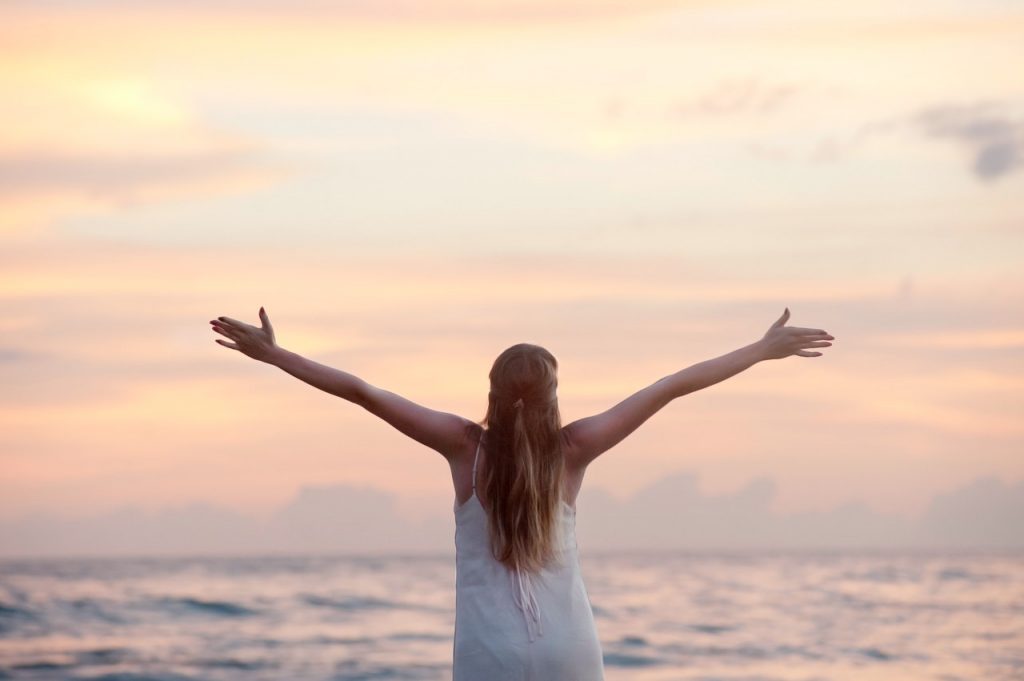 It does not matter how old you are, where you live, or what your occupation is, your health should always be a top priority. However, most of us are a little bit guilty of letting our well-being slide from time to time. With that being said, read on to discover some of the simple ways you can give your health a boost today.
Get rid of at least one item in your life that contains toxic chemicals – You may be shocked by just how many items in your life contain toxic chemicals. This includes everything from air fresheners to bed sheets. Get rid of one of these items and replace it with something natural instead. This is something you should make a habit to do every few months or so. You will be surprised by just how much of a difference this can make. 
Deep breathe for at least five minutes – Throughout the day, you should make sure you take the opportunity to deep breathe for at least five minutes. Why? Well, there have been numerous studies that have shown that deep breathing can help to lower stress hormone levels. This means that you will feel better, get an improved night's sleep, and you will have less anxiety too.
Drink more water – You probably expected this to be on the list, but the importance of drinking more water should never be ignored. Your body needs water for almost every function. If you are dehydrated, this could be the cause of headaches, pains, aches, and a number of other symptoms.
Have one veggie night per week – A lot of people eat far too much meat, red meat especially. So, why not have a veggie night once a week? Not only is this good for your health, but it will be good for your bank balance too. There are so many great recipes online that can give you ideas regarding tasty and creative dishes that do not incorporate any sort of meat or fish. Once you start off with one night per week, you may then decide that you want to up it to two nights, and so on. However, it always helps to start off small so that it is easier and more manageable, and you can then get used to it.
Sign up for an online pharmacy – Nowadays, you can easily order your prescriptions and medications over the Internet via an online pharmacy. This can help you to boost your health because it ensures you never experience delays with your medication. If you are someone who often doesn't take their recommended course of tablets because you cannot get to the doctors in time for a repeat prescription, then this is definitely a good suggestion for you. Your medication will be delivered to your door with a click of a button.
Make a dedicated effort to lower your stress levels – There is no denying that we live in a very stress-filled world at the moment! The world we live in is one that has heaps of pressure, and it can be difficult to stay on top of everything and keep those stress levels low. However, it is vital that you find a way to do so. After all, if you don't adrenal fatigue and health can start to take a tumble, which is the last thing you want. For those who are unaware, adrenal fatigue relates to a group of different symptoms that impact people who are under a lot of physical, emotional, or mental stress. From being a single parent to having a stressful job, there are a lot of different reasons why you may be struggling. Therefore, we recommend that you look for different ways to reduce those stress levels so that you can enjoy a more calming and peaceful life. Whether it is doing some breathing techniques or taking more regular breaks so you can have moments for yourself, there are a lot of different ways that you can make sure you are keeping your stress levels to a minimum. The importance of this should not be overlooked, as stress can impact our mental and physical health in so many different ways. 
Do something nice for someone every day – You will be surprised by how good this makes you feel, and by how much this has a positive impact on your health. It's all about mental well being. When you do something nice for another person, you are benefitting their health, as well as your own. First and foremost, there is no denying that it feels good to hear some nice words for someone or to get a helping hand when you need it. You feel recognised and appreciated, and this is something we all need. At the same time, doing something nice for someone else and seeing their reaction can make you feel amazing too. After all, doing something good for someone is a gift for yourself at the same time. You will find that the deed continues throughout the day, making you feel great and happy within yourself. 
Incorporate some movement into your commute – If you do not have an active job, this is particularly important. Sitting at a computer all day can be bad for your health. One way to combat this is by incorporating some movement into your commute. If you can walk or bike to work, you should give this a go. If not, start parking your car further away from your place of work so that you have to walk there and back. You should also start using the stairs instead of the elevator whenever you can.
Start meal planning – You will find it much easier to eat healthily if you plan your meals. At the start of every week, make a menu of what you are going to cook for dinner every evening, as well as what you are going to make for your lunches every day. Not only will this help you to eat better, but you will save money too. Make sure you incorporate some healthy snacks into your food prep for work. This will stop you from going to the vending machine whenever you are bored or your energy is zapped. The great thing about the times we live in at the moment is that you can easily get recipes and meal prep inspiration online. So, if you are struggling, simply do a little bit of digging online and we are sure that you will find a lot of different options when it comes to meal ideas and clever food prep suggestions for the week ahead. Not only is this going to help you to be more organized, but you will find that it actually saves you quite a bit of money in the process. After all, when we do not have a food plan for the week ahead, we tend to spend a lot of money on items we do not need. Food can end up going in the bin because we do not use it. This ends up in an awful lot of waste, and we should all be looking to reduce this, so meal prep is great in many ways.
Keep a journal – Last but not least, keeping a journal is good for a person's mental health. You should write down your thoughts. It doesn't need to be a long entry; you can simply jot down a few bullet points every evening. This will help you to articulate your thoughts so that they do not wear you down. After all, it can be very difficult to sleep if you have lots on your mind. A lot of experts advise this approach for people who suffer from insomnia. One of the main reasons why a lot of people struggle to get the hours of sleep they need is because they cannot shut off when they go to sleep; their minds are still going at a million miles per hour. They are thinking about what they need to do the following day and any worries or concerns that they may have. Because of this, it very much makes sense to keep a journal so you can offload some of these thoughts and worries and you can have a much more restful night of sleep. Once you get into the habit of doing this, you will see that it actually does make a significant difference when it comes to drifting off and enjoying a good night of rest. 
So there you have it: some of the best ways to give your health a boost. The suggestions that have been provided are really simple and easy, so there is no excuse not to give yourself a bit of TLC. we are sure that you will start to notice a difference as time goes on. However, as is the case with anything, it requires patience and persistence. You cannot expect to turn your health around in one night.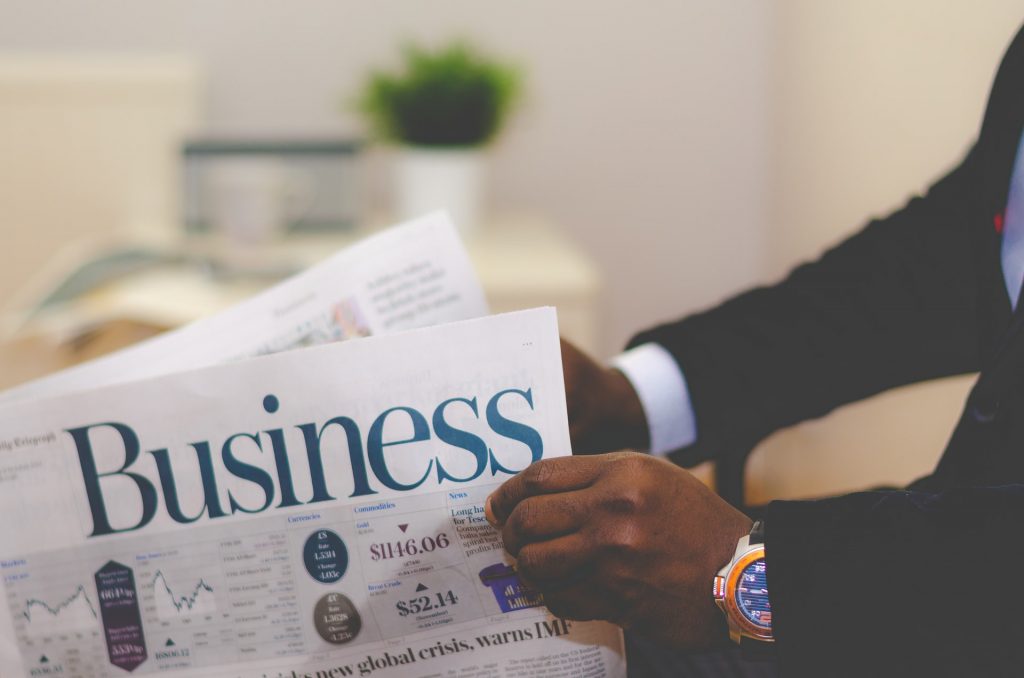 There are good and bad sides to buying a business and starting your own business from scratch. For lots of people, the positives of buying an established business outweigh the positives of starting a business. Here are the reasons why buying an existing business could be the right choice.
Easier To Secure Finance
All businesses will need finance. Unless you can fund your business yourself, you'll need to secure financing from investors. Most lenders will be more willing to lend money to an established business that they can already see is doing well, rather than risk an unknown factor.
Income From Day One
One of the downsides of starting a business is that most start-ups will go through an early stage where they don't make much, if any, money. For some entrepreneurs, this stage can last for several years.
During this stage, you will need to pay out for things like your premises, as well as equipment, installation of equipment, stock, materials, fixtures and fittings, legal and professional fees, a license, uniforms, and more.
If you don't have finance in place or another form of income, this stage can be very tough for a new business owner. If you buy a business, you can start earning from day one, and avoid this tricky period where you might be out of pocket.
Established Brand
When you buy a business that already exists, you are also buying into a brand that is already known, recognizable, and has a track record. You get the business complete with all the trademarks, copyrights, and websites associated with it, as well as the business locations.
This means that your business will already have customers, lenders, suppliers, and other contacts that are confident in the business already.
Instant Customer Access
An existing business also has customers already, which can help you succeed straight away. You can use a range of strategies and marketing to build on the existing customer base, but won't have to struggle to build a customer base from scratch.
Established Network Of Contacts
When you start a business from scratch, a lot of your time and energy has to be put into building up a network of contacts.
All businesses need to have supplier and marketing contacts, so buying an existing business that already has those contacts in place allows you to hit the ground running.
Like money lenders, suppliers and marketing companies are more likely to offer you more favourable terms if your business has been around for a while and they know it.
Focus On Growing The Business
When an entrepreneur starts a new business, they will have to put a lot of their energy into getting their business off the ground. This takes a lot of time and can be very tiring.
On the other hand, when you take over a business that is already established, you'll be freer to focus on the areas of the business that most need your attention, aiding the growth of the business as a whole.