Even though everyone recognizes nuclear weapons to be the most dangerous and dreadful weapons ever created, even though a lot of political leaders have acknowledged and continue to remind us that nuclear weapons are not to be used again, they still exist and therefore countries keep contemplating whether to pursue a nuclear policy. Despite the growing role of international law and diplomatic negotiations, international peace has not been reached, and the possibility of an armed conflict remains. Thus, military power continues to be relied upon as it defines a country's status on the world stage. Having nuclear weapons strengthens this status. It plays the role of deterrence and provides a significant superiority of the country over its opponents.
The current Russian nuclear policy is driven by several reasons. Firstly, nuclear weapons guarantee country's protection from the foreign broad scale aggression and ensure its security and sovereignty.  Secondly, they are the key element in strategic deterrence. Thirdly, they preserve the high status of the Russian Federation at the world arena. Moreover, nuclear strength gives the country an ability to equalize itself with the main opponent, the US.
In the light of recent events in Ukraine, nuclear rhetoric has returned to the language of the politicians. In August 2014, president of Russia, Vladimir Putin stated in the interviews, "Our partners, notwithstanding the situation in the countries or their foreign policies, should always remember that it is better not to mess with Russia. I'll remind you that Russia is one of the largest nuclear powers. These are not just words, this is reality and, moreover, we are strengthening our powers of nuclear restraint" [1]. He continued by saying that Russia was transforming its armed services, making them more efficient and modern. Subsequently, later in November at the Forum of the National Peoples' Front (rus. Obsherossiyskyi Narodnyi Front) he stated that the US wanted to subdue Russia. He also mentioned Nikita Khrushchev, highlighting his quick temper, "[He] hammered the desk with his shoe at the United Nations. And the whole world, primarily the United States, and NATO thought: this Nikita is best left alone, he might just go and fire a missile" [2]. Even more media hype was caused by the documentary "Crimea. The Way Home" (rus. Krym. Put na Rodinu). In one of the interviews Putin was asked whether the nuclear weapons were alerted during the annexation of Crimea, his answer was that thought had crossed their mind [3]. In November 2015 there was a state TV "leak" that demonstrated giant nuclear torpedo. Many commentators, both Russian and foreign, claimed that it was deliberate action and qualified it as a warning to the United States not to seek nuclear advantage [4]. The Ukrainian crisis has indeed ignited the political and military tension.
Such "nuclear" statements have been understood rather ambiguously by the West. The officials of NATO and the US repeatedly stated that they did not consider military intervention in Ukraine. It is, however, unclear whether such reaction was caused by the Russian nuclear warnings. Obviously, intervention was not an option, considering possible nuclear escalation.
In comparison to 1970-1980, there were many declarations from both sides (the US and USSR) about the impossibility of a nuclear war. Current Russian position cannot be different, yet officially Moscow remains silent. Technically, Russian nuclear rhetoric does not contradict the aims to prevent nuclear war in terms of deterrence strategy and armed-control treaties. However, it is obvious that Russia acts rather provocative.
Interestingly, following these renewed nuclear references, this nuclear rush was supported by many domestic officials. The political parties who have a long history of opposite views have united after the incident with Crimea. Some extreme supporters suggested adding into the official military doctrine the direct use of nuclear weapons in case of local war.  In their opinion, it would be "preventive measures", "demonstration of determination", and "preventing the escalation of the situation" [5]. Nevertheless, their claims have remained idle.
The new edited version of the military doctrine was issued in December 2014. It does not reflect these radical views and reiterates the same moderate and clear political views as in the previous versions of 2000 and 2010, "The Russian Federation will reserve the right to use nuclear weapons in a situation when nuclear weapons and other kinds of weapons of mass-destruction are being used against it and (or) its allies and also against a large scale aggression with conventional weapons in a crisis situation where the national security of the Russian Federation is at stake" [6]. It is obvious that it was driven by the fact that nuclear weapons are to be used under extreme circumstances. In the case of a conflict with another nuclear country, the decision to use nuclear weapon would cause a quick nuclear reaction and escalation of the conflict. In the first days such nuclear strikes would kill millions of people from the both sides, and then it would turn into the global catastrophe. Such a concept of limited nuclear war has always been rejected by Russia.
Certainly, one of the main changes in the military doctrine admits the fact that ideological and interreligious clashes are rising. In the new version it is stated rather carefully "the competition of values and development models". In the core of any ideological or religious structure lies a system of beliefs, values. Ideological models are based on these values. So such a statement recognizes current ideological competitions in the world. Consequently, the conflict between Russia and the West has a prominent ideological element that reflects the difference of values between the countries.
Another interesting thing has been noted in the edited version of the military doctrine of the Russian Federation, "the activities of information influence towards the national population, especially towards the youth, that aim to erode historical, moral and patriotic values and traditions in the area of homeland defence" [6]. It has been designated as a military threat. Indeed, the topic of "rewriting" the World War II, which is known in Russia as the Great Patriotic War, has been extensively discussed in the Russian media. Moreover, the Polish statements concerning country's liberation by the [only] Ukrainians caused strong and rather negative public reaction in Russia. It was followed by a strong official response. Subsequently, several classified testimonies of Red Army soldiers who liberated concentration camps were realized. Likewise, the fact that Vladimir Putin was not invited to the memorial festivities that marked the 70th Anniversary of the Great Victory caused public outrage.
Although public opinion might not be the main driving factor for Russian nuclear rise, it certainly might have played a role in consolidating the state's decision to strengthen its nuclear policy. There is not enough evidence to confirm it, yet the government had a strong national support. In 2015 during the negotiations in Minsk the popularity of the president had reached 75%, the highest level for the last 15 years [7]. The political rhetoric of the Russian president along with the imposed sanctions and the U.S. responsive rhetoric seem to only boost government's support. Meanwhile, anti-nuclear attitudes are of no consequence at the moment. The same is with the increased military spending; Russian public is being rather supportive.
Russia is spending a lot of money on modernization of its arsenals. Despite the fact that economy has been weakened by the fall in oil prices, the President of the Russian Federation still emphasizes nuclear weapons as a symbol of Russian influence. The reason for that remains the same: balancing the powers. Such conflicts on the borders with Russia, along with other local and regional wars breaking out, its security cannot be fully guaranteed. Under these circumstances, Russia cannot operate only by using diplomatic and economic means to resolve the conflict.
In order to elaborate more on the symbolic meaning of nuclear weapons, it should be noted that after the collapse of the USSR Russia strived to achieve the same influential level and to come back to the global arena as an equal.  Default, internal disturbances, the loss of the military advantage, the lost Cold War and the weak leadership in the next years has severely damaged the country's prestige.  It was vital to become a global power again. The nuclear policy has become insurance that it can be accomplished. The Putin's and Medvedev's politics fixed the economy and started restoring the country's military potential. Nuclear weapons have played in significant role in rebuilding its international status.
After the events in Ukraine, for the first time since the Cold War an armed conflict between Russia and the United States has been viewed as highly possible, therefore, posing a threat to the rest of the world. Both countries started to increase their military strength and regularly demonstrate their military power, including strategic armament (started by the US when it deployed two B-2 Spirit stealth bombers to Europe in 2014[1]).  The Parade of the 70th anniversary of the Victory in the World War II was another opportunity for the Russian military to present some of its latest equipment. As Vladimir Putin stated in 2012, "We should not tempt anyone by allowing ourselves to be weak. We will, under no circumstances, surrender our strategic deterrent capability. Indeed, we will strengthen it" [8].
The inability to compete with the West on equal terms in conventional terms intensified its nuclear pursuit. Russia prioritized its strategic nuclear forces by introducing new missiles and submarines. Keir Giles, an expert on the Russian armed forces at the Conflict Studies Research Centre, notes that the current military reform was started in 2008, after Russian performance in the war with Georgia" [9].
One of the military experts has expressed similar views about Russia's conventional forces. The colonel Mikhail Khodarenok (currently an editor of the rather conservative military and political periodicals "Voenno-Promishlennyi Kurier" (eng. Military and Industrial Courier) and "Vosdushno-kosmicheskaya Oborona" (eng. Aerospace Defense)) is a rather famous specialist in the military sphere. In 2015 he wondered whether Russia had any forces that could match NATO forces. He concluded that there was a lack of the newest weapons in Russia. That is why it was vital to avoid military entanglement in the South-East by the Russian Federation. The country, its navy and army, was not ready for the full-scale armed confrontation by using only conventional forces [10].
This opinion roughly corresponds to the statements of the Russian Ministry of Defense[2], for this reason nuclear rhetoric of Moscow makes sense. It is a warning to the US and NATO to stay away from the conflict in Crimea and in the South-East of Ukraine. The political aim is clear. Firstly, other countries should know the importance of the events in the region for the Russian national security interests. Secondly, Moscow is determined to take action while upholding its interests, regardless of whether the West considers its actions legitimate or not.
Perhaps, a particular history of Russia may explain such a current political behaviour. The concept of protecting its national interests and sovereignty as well as maintaining its influence has been formed and consolidated over the centuries through the complex history of conquest and occupation. Lee Blessing in the book "A Walk in the Woods" wrote, "The geography of Russia is … flat, broad plains —open invitations to anyone who wants to attack. Mongols, French, Germans, Poles, Turks, Swedes – anyone" (11).  The size of the country and its geography are crucial in the sense of security. Currently Russia borders with 18 countries, including partially recognized Abkhazia and South Ossetia. Among them six countries are NATO members (The Baltic states, Poland, Norway, and USA). Georgia and Ukraine have repeatedly expressed their wish to join the alliance.  In general, NATO enlargement into Eastern Europe is often referred by Russia as treachery. The West back in the 90s promised the USSR that it would not expand to the East. Yet, it breached the agreements, undermining the credibility of further promises. No wonder that current NATO enlargement threatens Russian national interests. Meanwhile, given the memory of multiple offences that is stored in the mental cultural heritage does not improve the situation. Current conflicts do not provide necessary relieve, and Russia is forced to protect its borders and its security, especially at a time of deterioration of relations with the West, particularly with the US.
In 2015 at the Nuclear Non-Proliferation Treaty conference in New York Mikhail Ulyanov, the Director of the Department for Non-Proliferation and Arms Control at the Russian Foreign Ministry, highlighted that the United States have been very provocative towards Russia. Among the provocative actions he named, "the U.S. missile defense program, the U.S. refusal to negotiate on the ban on weapons in outer space, the U.S. military's Prompt Global Strike system, Washington's de facto refusal to ratify the Comprehensive Test Ban Treaty, and the serious imbalance in conventional weapons in Europe" [12]. Due to these reasons Russia may be forced to increase its nuclear arsenal. He also clarified that Russia wasn't currently actively considering this option, but should the US action remain unchanged, it would have to be considered (Ibid.).  It proves the point that the US and Russia still use the concept of mutual deterrence.
To sum up, the main reasons for Russia boosting its nuclear power are national security and maintaining its status on the world arena. On the one hand, nuclear strength is the method of securing its national interests and ensuring its sovereignty. Russia uses its nuclear strategy as means to deter other opponents, mainly NATO and the United States, following the conflicts in Georgia and Ukraine. On the other hand, nuclear empowerment ensures the Russian status at the global stage and preserves its place among the superpowers.
References
International Mass Media: Putin Threatens the West with Nuclear Weapons." The Russian Times, August 29, 2014. Web. 20 Jan. 2016. <http://therussiantimes.com/news/12416.html>.
Mangasarian, L., and Ummela, O. "Russian War Games Spill Secrets, Stiffen NATO Resolve." BloombergBusiness, 20 November 2014. Web. 20 Jan. 2016. <http://www.bloomberg.com/news/articles/2014-11-20/russia-s-war-games-spill-secrets-stiffen-nato-resolve>.
Rossiya 24. "Crimea. The Way Home. Documentary by Andrey Kondrashev."Online video. YouTube. March 15, 2015. Web. 20 Jan. 2016. <https://www.youtube.com/watch?v=t42-71RpRgI>.
"Russia Reveals Giant Nuclear Torpedo in State TV 'Leak'." BBC news, November 12, 2015. Web. 20 Jan. 2016. <http://www.bbc.com/news/world-europe-34797252>.
Sivkov, K. "A Slapdash in Response to Challenges." Voenno-Promishlennyi Kurier, No. 4 (570), February 4, 2015. 20 Jan. 2016. <http://vpk-news.ru/articles/23673>.
"The Military Doctrine of the Russian Federation." Decree by the President of the Russian Federation of February 5, 2010, No. 146 (edited in 2014). Web. 20 Jan. 2016. <http://www.mid.ru/documents/10180/822714/41d527556bec8deb3530.pdf/d899528d-4f07-4145-b565-1f9ac290906c>.
Anushevskaya, A. "Electoral Rating of Vladimir Putin over the Last 15 Years." Argumenty Facty, March 23, 2015. Web. 20 Jan.2016.<http://www.aif.ru/dontknows/infographics/1475392>
Putin, V. "Being Strong. Why Russia Needs to Rebuild its Military." Foreign Policy, February 21, 2012. Web. 20 Jan. 2016. <http://foreignpolicy.com/2012/02/21/being-strong/>.
Marcus, J. "Russia Boosts Military Might despite Sanctions." BBC news, May 8, 2015. Web. 20 Jan. 2016. <http://www.bbc.com/news/world-europe-32622653>.
Khodarenok, M. "The Scenario of the World War III."  Voenno-Promishlennyi Kurier , No. 10 (576), March 18, 2015. Web. 20 Jan. 2016. <http://vpk-news.ru/articles/24284>.
Blessing, L. A. A Walk in the Woods. The UK: Oberon Books, 2011.
Keck, Z. "Russia Threatens to Build More Nuclear Weapons." The National Interest, 18 May, 2015. Web. 20 Jan. 2016. <http://nationalinterest.org/blog/the-buzz/russia-threatens-build-more-nuclear-weapons-12912>.

Warning: mysqli_query(): (HY000/1): Can't create/write to file '/tmp/#sql_7ae_0.MYI' (Errcode: 30 - Read-only file system) in /home/thewosf4/public_html/wp-includes/wp-db.php on line 2056

Warning: mysqli_query(): (HY000/1): Can't create/write to file '/tmp/#sql_7ae_0.MYI' (Errcode: 30 - Read-only file system) in /home/thewosf4/public_html/wp-includes/wp-db.php on line 2056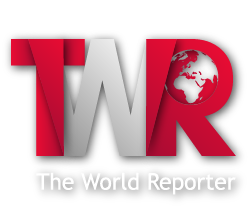 Warning
: mysqli_query(): (HY000/1): Can't create/write to file '/tmp/#sql_7ae_0.MYI' (Errcode: 30 - Read-only file system) in
/home/thewosf4/public_html/wp-includes/wp-db.php
on line
2056
Employee Training and Development Becomes One of the Most Disruptive Megatrends That Is Shaping the Future of Work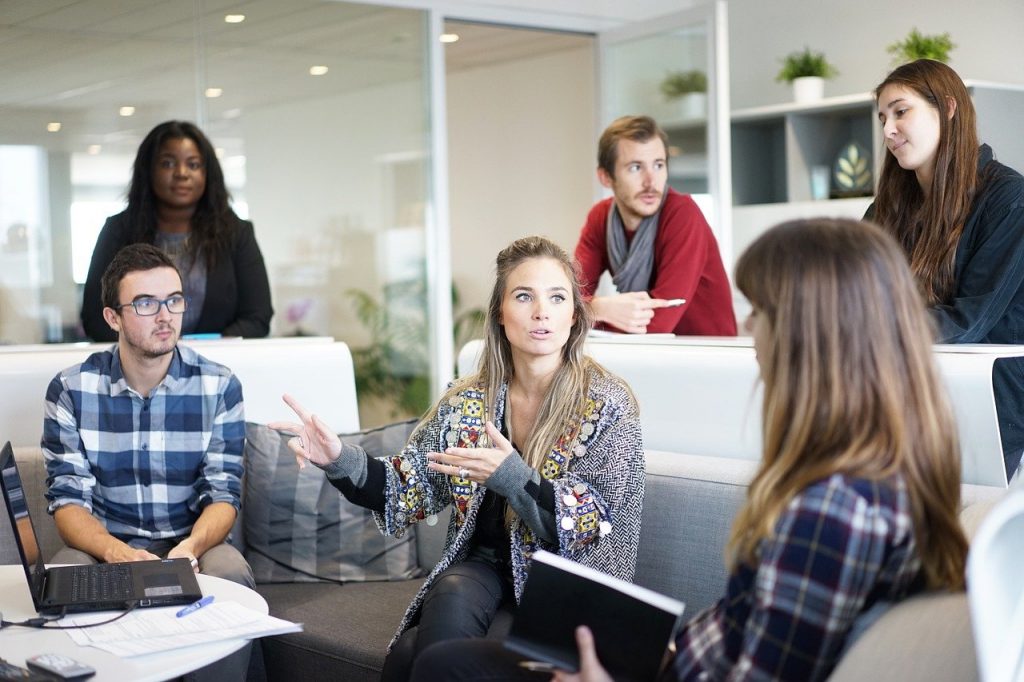 There is no question about the effectiveness of employee training and development. It's incredibly important to help your staff advance their skills and knowledge to help grow a business, but the impact of employee learning has often been understated and even neglected. However, companies are now suggesting that employee training and development is one of the biggest megatrends that have completely transformed the future of work. It has overhauled how businesses should be developing and engaging with employees, and it's leading to an incredibly diverse and talented workforce that is capable of wonderful new things.
Part of the problem of employee training and development is that it's difficult to measure its impact on the workplace. Employee performance often isn't a quantitative measurement that is easy to read and link to their output. This is one of the reasons why the effectiveness of employee training and development has been questioned by management experts.
Thankfully, new strategies have been developed to help measure workplace learning and its impact on companies. Below, we've included a helpful infographic that covers some of the most important measurements, such as return on investment and how it is calculated in the context of employee learning and development. It should put the effectiveness of employee training into perspective and will help you better understand when training is needed and how development actually improves your business and its productivity.
Infographic by:
Ezra Coaching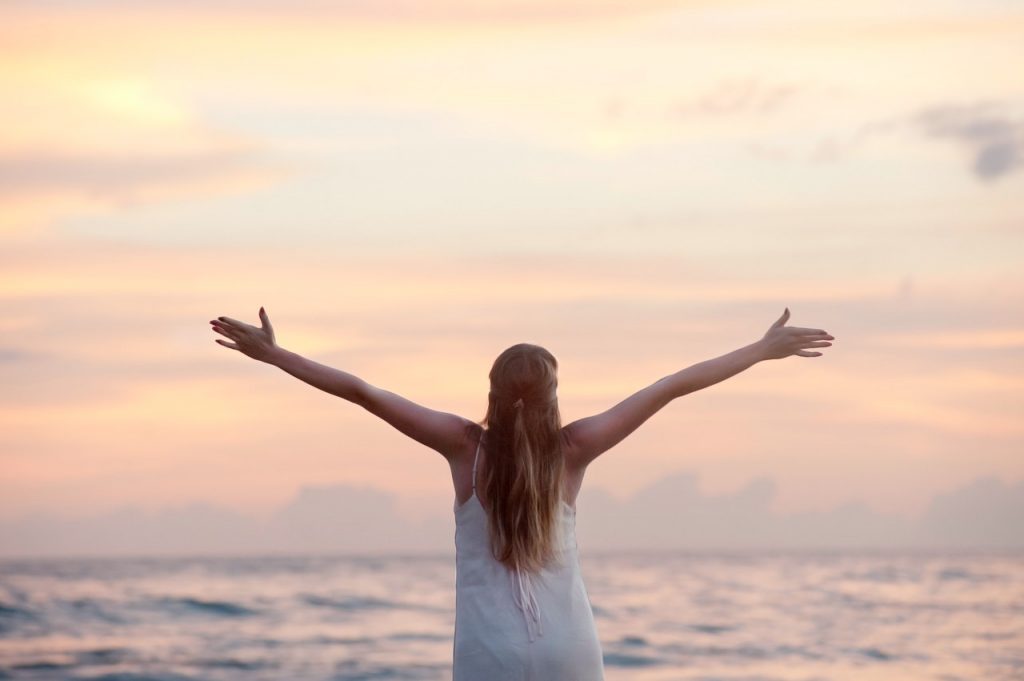 It does not matter how old you are, where you live, or what your occupation is, your health should always be a top priority. However, most of us are a little bit guilty of letting our well-being slide from time to time. With that being said, read on to discover some of the simple ways you can give your health a boost today.
Get rid of at least one item in your life that contains toxic chemicals – You may be shocked by just how many items in your life contain toxic chemicals. This includes everything from air fresheners to bed sheets. Get rid of one of these items and replace it with something natural instead. This is something you should make a habit to do every few months or so. You will be surprised by just how much of a difference this can make. 
Deep breathe for at least five minutes – Throughout the day, you should make sure you take the opportunity to deep breathe for at least five minutes. Why? Well, there have been numerous studies that have shown that deep breathing can help to lower stress hormone levels. This means that you will feel better, get an improved night's sleep, and you will have less anxiety too.
Drink more water – You probably expected this to be on the list, but the importance of drinking more water should never be ignored. Your body needs water for almost every function. If you are dehydrated, this could be the cause of headaches, pains, aches, and a number of other symptoms.
Have one veggie night per week – A lot of people eat far too much meat, red meat especially. So, why not have a veggie night once a week? Not only is this good for your health, but it will be good for your bank balance too. There are so many great recipes online that can give you ideas regarding tasty and creative dishes that do not incorporate any sort of meat or fish. Once you start off with one night per week, you may then decide that you want to up it to two nights, and so on. However, it always helps to start off small so that it is easier and more manageable, and you can then get used to it.
Sign up for an online pharmacy – Nowadays, you can easily order your prescriptions and medications over the Internet via an online pharmacy. This can help you to boost your health because it ensures you never experience delays with your medication. If you are someone who often doesn't take their recommended course of tablets because you cannot get to the doctors in time for a repeat prescription, then this is definitely a good suggestion for you. Your medication will be delivered to your door with a click of a button.
Make a dedicated effort to lower your stress levels – There is no denying that we live in a very stress-filled world at the moment! The world we live in is one that has heaps of pressure, and it can be difficult to stay on top of everything and keep those stress levels low. However, it is vital that you find a way to do so. After all, if you don't adrenal fatigue and health can start to take a tumble, which is the last thing you want. For those who are unaware, adrenal fatigue relates to a group of different symptoms that impact people who are under a lot of physical, emotional, or mental stress. From being a single parent to having a stressful job, there are a lot of different reasons why you may be struggling. Therefore, we recommend that you look for different ways to reduce those stress levels so that you can enjoy a more calming and peaceful life. Whether it is doing some breathing techniques or taking more regular breaks so you can have moments for yourself, there are a lot of different ways that you can make sure you are keeping your stress levels to a minimum. The importance of this should not be overlooked, as stress can impact our mental and physical health in so many different ways. 
Do something nice for someone every day – You will be surprised by how good this makes you feel, and by how much this has a positive impact on your health. It's all about mental well being. When you do something nice for another person, you are benefitting their health, as well as your own. First and foremost, there is no denying that it feels good to hear some nice words for someone or to get a helping hand when you need it. You feel recognised and appreciated, and this is something we all need. At the same time, doing something nice for someone else and seeing their reaction can make you feel amazing too. After all, doing something good for someone is a gift for yourself at the same time. You will find that the deed continues throughout the day, making you feel great and happy within yourself. 
Incorporate some movement into your commute – If you do not have an active job, this is particularly important. Sitting at a computer all day can be bad for your health. One way to combat this is by incorporating some movement into your commute. If you can walk or bike to work, you should give this a go. If not, start parking your car further away from your place of work so that you have to walk there and back. You should also start using the stairs instead of the elevator whenever you can.
Start meal planning – You will find it much easier to eat healthily if you plan your meals. At the start of every week, make a menu of what you are going to cook for dinner every evening, as well as what you are going to make for your lunches every day. Not only will this help you to eat better, but you will save money too. Make sure you incorporate some healthy snacks into your food prep for work. This will stop you from going to the vending machine whenever you are bored or your energy is zapped. The great thing about the times we live in at the moment is that you can easily get recipes and meal prep inspiration online. So, if you are struggling, simply do a little bit of digging online and we are sure that you will find a lot of different options when it comes to meal ideas and clever food prep suggestions for the week ahead. Not only is this going to help you to be more organized, but you will find that it actually saves you quite a bit of money in the process. After all, when we do not have a food plan for the week ahead, we tend to spend a lot of money on items we do not need. Food can end up going in the bin because we do not use it. This ends up in an awful lot of waste, and we should all be looking to reduce this, so meal prep is great in many ways.
Keep a journal – Last but not least, keeping a journal is good for a person's mental health. You should write down your thoughts. It doesn't need to be a long entry; you can simply jot down a few bullet points every evening. This will help you to articulate your thoughts so that they do not wear you down. After all, it can be very difficult to sleep if you have lots on your mind. A lot of experts advise this approach for people who suffer from insomnia. One of the main reasons why a lot of people struggle to get the hours of sleep they need is because they cannot shut off when they go to sleep; their minds are still going at a million miles per hour. They are thinking about what they need to do the following day and any worries or concerns that they may have. Because of this, it very much makes sense to keep a journal so you can offload some of these thoughts and worries and you can have a much more restful night of sleep. Once you get into the habit of doing this, you will see that it actually does make a significant difference when it comes to drifting off and enjoying a good night of rest. 
So there you have it: some of the best ways to give your health a boost. The suggestions that have been provided are really simple and easy, so there is no excuse not to give yourself a bit of TLC. we are sure that you will start to notice a difference as time goes on. However, as is the case with anything, it requires patience and persistence. You cannot expect to turn your health around in one night.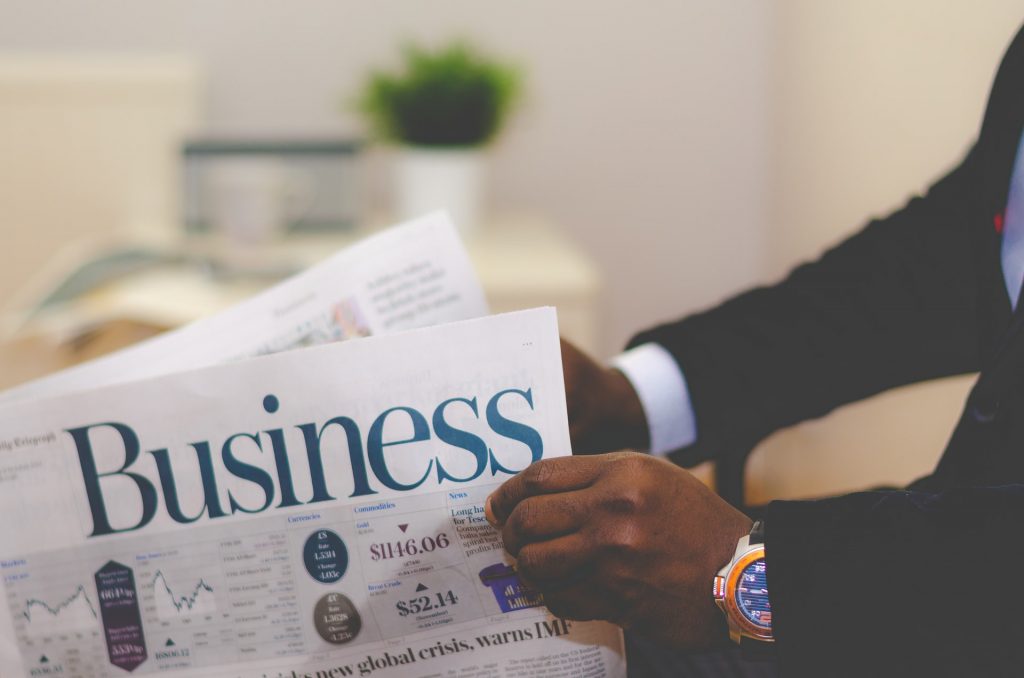 There are good and bad sides to buying a business and starting your own business from scratch. For lots of people, the positives of buying an established business outweigh the positives of starting a business. Here are the reasons why buying an existing business could be the right choice.
Easier To Secure Finance
All businesses will need finance. Unless you can fund your business yourself, you'll need to secure financing from investors. Most lenders will be more willing to lend money to an established business that they can already see is doing well, rather than risk an unknown factor.
Income From Day One
One of the downsides of starting a business is that most start-ups will go through an early stage where they don't make much, if any, money. For some entrepreneurs, this stage can last for several years.
During this stage, you will need to pay out for things like your premises, as well as equipment, installation of equipment, stock, materials, fixtures and fittings, legal and professional fees, a license, uniforms, and more.
If you don't have finance in place or another form of income, this stage can be very tough for a new business owner. If you buy a business, you can start earning from day one, and avoid this tricky period where you might be out of pocket.
Established Brand
When you buy a business that already exists, you are also buying into a brand that is already known, recognizable, and has a track record. You get the business complete with all the trademarks, copyrights, and websites associated with it, as well as the business locations.
This means that your business will already have customers, lenders, suppliers, and other contacts that are confident in the business already.
Instant Customer Access
An existing business also has customers already, which can help you succeed straight away. You can use a range of strategies and marketing to build on the existing customer base, but won't have to struggle to build a customer base from scratch.
Established Network Of Contacts
When you start a business from scratch, a lot of your time and energy has to be put into building up a network of contacts.
All businesses need to have supplier and marketing contacts, so buying an existing business that already has those contacts in place allows you to hit the ground running.
Like money lenders, suppliers and marketing companies are more likely to offer you more favourable terms if your business has been around for a while and they know it.
Focus On Growing The Business
When an entrepreneur starts a new business, they will have to put a lot of their energy into getting their business off the ground. This takes a lot of time and can be very tiring.
On the other hand, when you take over a business that is already established, you'll be freer to focus on the areas of the business that most need your attention, aiding the growth of the business as a whole.