~ Feliz Dia de Accion de Gracias ~ Happy Thanksgiving ~
Posted by Jules, Please visit the Author's blog to support the cause
TWR is supporting the efforts of Julli Sterling for helping people in need from Nicaragua, Guatemala and most Central America to be able to receive proper education, and basic needs. You can help too by visiting Julianna Sterling's blog. Below is the article written by her:
As midnight struck in the US, and Thanksgiving Day fell upon us, I sat in front of my computer mulling over the, 'to do' list for Thanksgiving Dinner, and was overcome with gratitude for the many blessings that have filled my life. I have a lot to be thankful for this year; the truth is I feel I am incredibly blessed.
This year I had the amazing opportunity to spend several weeks in Guatemala with a new-old friend; Jewels. A friend who became a treasured gem in my world; together we were granted the fortune of volunteering building houses, picking coffee, and studying Spanish. We met countless wonderful people working for a number of organizations that do some pretty amazing things and we met some of the most beautiful people living in some of the most impoverished of conditions. I am blessed to have her in my life.
I think it was there where my journey of recognizing my blessings began.
Boarding the plane to return to my life in America, I realized I had become very complacent in my life and really hadn't taken a good long hard look at all of the blessings I have. Somewhere on the drive back in the middle of a blizzard that night I stopped and said, "Thank you God."
I couldn't get the words out fast enough and the tears fell like rain from my eyes. I had been in a place where people had nothing and complained about even less. I had been in a place where choices were few, rights were fewer, and freedoms were even less than that. A place where jobs, education, nutrition, healthcare, home owning, vehicle owning, personal protection, clean water, the gamete are virtually nonexistent yet, every man, woman and child I met greeted each day with a renewed sense of joy, happiness and zest for life.
The day prior I had been on top of a volcano which had recently erupted and decimated an entire village its venomous lava had spread a now thick layer of black ash and soot from peak to valley. Blanketing a once vibrant green tropical mountain top with nothing but darkness, yet everyone living there was filled with the brightest smiles, peace, happiness and love. Though my body was racked with pain from the hike and the twenty hours of planes, trains and automobiles, I cried not because I hurt but, because everywhere I looked I had a blessing.
I had friends to pick me up at the airport, a warm coat and winter boots, a hot meal on the table when I got home that night. A roof over my head, running water (hot at that), electricity, my own home, my own car…my family that couldn't wait to see me and a puppy that was so excited she peed all over the floor when I walked through the door. I have my health and my job –my goodness I have A LOT. In fact I realized I have so much to be thankful for that I spent the entire summer thinking of ways to give back and spread some of these blessings….a blessing is only a true blessing when it's shared.
I worked all spring and all summer and not just at my job.
I proudly graduated my daughter and host daughter. I am very, very proud of the accomplishments of both Jami and Roja and am truly blessed to have such fine women as my family. My daughter Jami, is the first member of my family to graduate with a college degree and the very first to ever attend grad school…For all the naysayers that said a teen mother and high school dropout could never be more than a welfare whore…Here's my little blessing!
When a brush with a dangerous man in our community resulted in my having been put in harms way my son was the first person I told. Not a word was spoken when a loaded twelve gage was placed at the head of my bed and no arguments were had over the fact he was sleeping in my room that night. We didn't talk about when the bastard got out of prison, we talked about how "no one eff's with my mom." Every mom should know her son has her back like that. I am blessed to have a protective and devoted fine young man as a son.
My family has always been loving and supportive. My sister has always been more like a bestest friend; listening, sharing, commiserating, encouraging and just always being 'there.' We can talk about anything and everything and it is the judge free zone. She always gets where I am coming from even when I don't. My brother in law is more like a brother and my niece and nephew have always made me feel like I was on a pedestal, what I don't think they realize is, it is I, who put them on the pedestal. I am so proud of my sister and her returning to college, my brother in laws continued efforts as a small business owner to not give in to the corporate muscle flexing and my head to toe pride in everything that Alex and Dimitri do; school, dance, crew, and being beautiful proactive, productive, members of their community. I am blessed to have such a beautiful loving sister and family.
As I started planning my trip to Nicaragua, people, complete strangers and lifelong friends would come up to me and ask what they could do to help make my dream come true. They wanted to help, make a contribution or tell me what a good person they thought I was. I am truly blessed to have such wonderfully supportive loving friends, both old and new. No such friends stood out anymore than my two biggest and best; MOM & DAD. It seems no matter what I do; good or bad, success or failure they are always by my side with their love and support. They have always been there and will always be there. Fact is the learning to give back and count my blessing was instilled in me by them. I am forever blessed to have them as parents.
I have a beautiful and amazing host family filled with brilliant young men and women from every corner of the world and their friendships over the years has meant more to me than words can say. I always believed and told them that I involved myself in the host family program as a way to give back…my belief is that if my son and daughter were to visit them in their country they would treat them the same way they have been treated by me, and that someday all of my children will find a way to give back. They have always gone out of their way to make me feel like I am the most special person ever, cooking for me, taking me to dinner, including me in their college lives, sharing some of their most inner thoughts, laughter and tears, appreciating and respecting our political, religious and cultural differences. This fall was one of those times; I was invited to a bbq and unsuspecting me attended. There I discovered my host children had gathered together along with many of our mutual friends to celebrate my birthday. It came at a time when my own daughter had just left to live on other side of the US and the same day my parents were to depart for Florida. I felt so blessed to have such thoughtful loving friends surround me, actually they are more than just friends, they are my FAMILY.
I took an inventory of my excess living and put the brakes on. I stopped buying because I felt like it and started buying because I needed to. I am blessed to live in a community that is full of talented people, which I can purchase locally grown and locally produced items. I continued to empty my closet of selfish living and pass it on to women in the US who need clothing and donate the proceeds to women abroad in need. I have had an overly blessed closet…
I became thankful for the forty one years I have had on this earth and the healthy life I have been granted to live and decided it was time to be a little nicer to my body and begin taking better care of it by eating, healthier and treating with a little more love. Yes I went veggie on you; I am blessed to be in good health and want to stay that way.
I planted a garden and shared it with my neighbors grandchildren it is always better to share an experience with a child they are after all the seedlings of tomorrows future…I am very blessed to have these vivacious giggling little girls as my neighbors, they are little blessings in my life and a constant reminder of my blessed childhood days on Central Ave. I started thinking in a more earth conscious way, being thankful for the environment and the planet we live on. I have made a conscious effort to leave less of a carbon foot print…I am blessed to have clean air, clean water, green grass, blue skies (well that's up for debate) and beautiful trees and flowers all around me.
As it came time to go to Nicaragua and bring my donations with me a renewed sense of gratitude and feeling of being the one blessed enough to do this filled my soul, I had spent a large part of the summer feeling this trip was never going to happen and it did! Every hurdle I climbed every road block I stumbled over, washed away and returned to me with strength and courage. I have been blessed to have visited some of the poorest corners of the western hemisphere; visiting some of the most beautiful sites and meeting some of the most beautiful people… dining at their tables, walking their streets, working in their schools, being embraced into their way of life, culture, and language..my home away from home… I went with the intentions of bringing gifts little blessings and instead came home having been blessed. The whole trip was one giant blessing.
Two nights ago my computer chimed with an incoming message from my first host student, who is now married and in grad school, excitedly I replied back, we chatted for hours, we have always been that way…As the conversation closed she told me she often thinks back over her four years in my city and how I and my family fill her fond memories. She said we made her, a young girl from Senegal Africa, feel like a member of the family and knows no matter where she goes in the world she will always have a 'home' in Waterville, Maine. What she may never realize is that all of this started with her. I am blessed to have had her come into my life, she impacted my world, without her friendship a lot of the things I have gone on to do, may never have been done.
Thanksgiving may be different in its numbers around the table this year as my parents are in Florida, my sister and her family in Massachusetts, my daughter in California, my oldest two host daughters now in New York and New Hampshire and, my younger three host children are traveling about America…As Martin, TJ, Lucy and I sit down to partake in the traditional feast it doesn't change the countless number of blessings felt in my heart.
With a full belly and even more full heart I am very grateful and blessed for my beautiful, loving, amazing, family, friends, both old and new friends, here and abroad, friends I have shared a lot with and friends I have yet to make, I am blessed to have you all…
Jules is a passionate writer and a social activist who is involved in various social activities in Guatemala and Nicaragua. You can visit her blog and contribute here As told by Jules. Please visit the Author's blog to support the cause.
Contribute to TWR
Visit
The World Reporter
for discussion on this post. Or you may like to know what others are saying on this topic.

Warning: mysqli_query(): (HY000/1): Can't create/write to file '/tmp/#sql_16c9_0.MYI' (Errcode: 30 - Read-only file system) in /home/thewosf4/public_html/wp-includes/wp-db.php on line 2056

Warning: mysqli_query(): (HY000/1): Can't create/write to file '/tmp/#sql_16c9_0.MYI' (Errcode: 30 - Read-only file system) in /home/thewosf4/public_html/wp-includes/wp-db.php on line 2056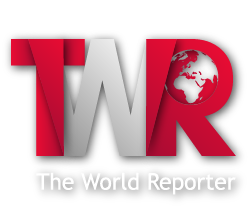 Warning
: mysqli_query(): (HY000/1): Can't create/write to file '/tmp/#sql_16c9_0.MYI' (Errcode: 30 - Read-only file system) in
/home/thewosf4/public_html/wp-includes/wp-db.php
on line
2056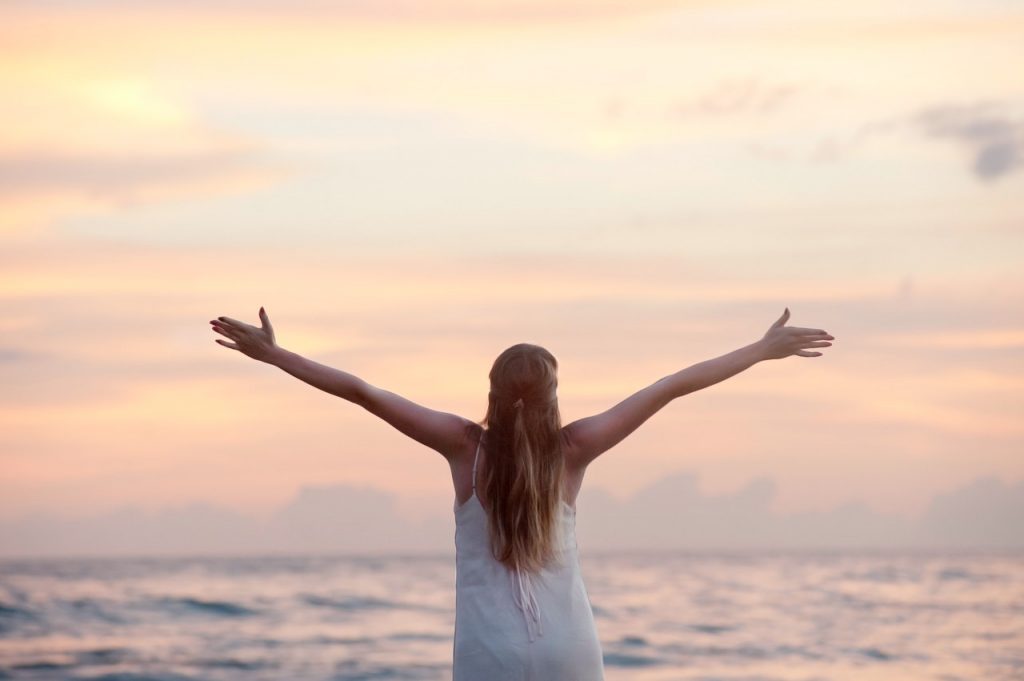 It does not matter how old you are, where you live, or what your occupation is, your health should always be a top priority. However, most of us are a little bit guilty of letting our well-being slide from time to time. With that being said, read on to discover some of the simple ways you can give your health a boost today.
Get rid of at least one item in your life that contains toxic chemicals – You may be shocked by just how many items in your life contain toxic chemicals. This includes everything from air fresheners to bed sheets. Get rid of one of these items and replace it with something natural instead. This is something you should make a habit to do every few months or so. You will be surprised by just how much of a difference this can make. 
Deep breathe for at least five minutes – Throughout the day, you should make sure you take the opportunity to deep breathe for at least five minutes. Why? Well, there have been numerous studies that have shown that deep breathing can help to lower stress hormone levels. This means that you will feel better, get an improved night's sleep, and you will have less anxiety too.
Drink more water – You probably expected this to be on the list, but the importance of drinking more water should never be ignored. Your body needs water for almost every function. If you are dehydrated, this could be the cause of headaches, pains, aches, and a number of other symptoms.
Have one veggie night per week – A lot of people eat far too much meat, red meat especially. So, why not have a veggie night once a week? Not only is this good for your health, but it will be good for your bank balance too. There are so many great recipes online that can give you ideas regarding tasty and creative dishes that do not incorporate any sort of meat or fish. Once you start off with one night per week, you may then decide that you want to up it to two nights, and so on. However, it always helps to start off small so that it is easier and more manageable, and you can then get used to it.
Sign up for an online pharmacy – Nowadays, you can easily order your prescriptions and medications over the Internet via an online pharmacy. This can help you to boost your health because it ensures you never experience delays with your medication. If you are someone who often doesn't take their recommended course of tablets because you cannot get to the doctors in time for a repeat prescription, then this is definitely a good suggestion for you. Your medication will be delivered to your door with a click of a button.
Make a dedicated effort to lower your stress levels – There is no denying that we live in a very stress-filled world at the moment! The world we live in is one that has heaps of pressure, and it can be difficult to stay on top of everything and keep those stress levels low. However, it is vital that you find a way to do so. After all, if you don't adrenal fatigue and health can start to take a tumble, which is the last thing you want. For those who are unaware, adrenal fatigue relates to a group of different symptoms that impact people who are under a lot of physical, emotional, or mental stress. From being a single parent to having a stressful job, there are a lot of different reasons why you may be struggling. Therefore, we recommend that you look for different ways to reduce those stress levels so that you can enjoy a more calming and peaceful life. Whether it is doing some breathing techniques or taking more regular breaks so you can have moments for yourself, there are a lot of different ways that you can make sure you are keeping your stress levels to a minimum. The importance of this should not be overlooked, as stress can impact our mental and physical health in so many different ways. 
Do something nice for someone every day – You will be surprised by how good this makes you feel, and by how much this has a positive impact on your health. It's all about mental well being. When you do something nice for another person, you are benefitting their health, as well as your own. First and foremost, there is no denying that it feels good to hear some nice words for someone or to get a helping hand when you need it. You feel recognised and appreciated, and this is something we all need. At the same time, doing something nice for someone else and seeing their reaction can make you feel amazing too. After all, doing something good for someone is a gift for yourself at the same time. You will find that the deed continues throughout the day, making you feel great and happy within yourself. 
Incorporate some movement into your commute – If you do not have an active job, this is particularly important. Sitting at a computer all day can be bad for your health. One way to combat this is by incorporating some movement into your commute. If you can walk or bike to work, you should give this a go. If not, start parking your car further away from your place of work so that you have to walk there and back. You should also start using the stairs instead of the elevator whenever you can.
Start meal planning – You will find it much easier to eat healthily if you plan your meals. At the start of every week, make a menu of what you are going to cook for dinner every evening, as well as what you are going to make for your lunches every day. Not only will this help you to eat better, but you will save money too. Make sure you incorporate some healthy snacks into your food prep for work. This will stop you from going to the vending machine whenever you are bored or your energy is zapped. The great thing about the times we live in at the moment is that you can easily get recipes and meal prep inspiration online. So, if you are struggling, simply do a little bit of digging online and we are sure that you will find a lot of different options when it comes to meal ideas and clever food prep suggestions for the week ahead. Not only is this going to help you to be more organized, but you will find that it actually saves you quite a bit of money in the process. After all, when we do not have a food plan for the week ahead, we tend to spend a lot of money on items we do not need. Food can end up going in the bin because we do not use it. This ends up in an awful lot of waste, and we should all be looking to reduce this, so meal prep is great in many ways.
Keep a journal – Last but not least, keeping a journal is good for a person's mental health. You should write down your thoughts. It doesn't need to be a long entry; you can simply jot down a few bullet points every evening. This will help you to articulate your thoughts so that they do not wear you down. After all, it can be very difficult to sleep if you have lots on your mind. A lot of experts advise this approach for people who suffer from insomnia. One of the main reasons why a lot of people struggle to get the hours of sleep they need is because they cannot shut off when they go to sleep; their minds are still going at a million miles per hour. They are thinking about what they need to do the following day and any worries or concerns that they may have. Because of this, it very much makes sense to keep a journal so you can offload some of these thoughts and worries and you can have a much more restful night of sleep. Once you get into the habit of doing this, you will see that it actually does make a significant difference when it comes to drifting off and enjoying a good night of rest. 
So there you have it: some of the best ways to give your health a boost. The suggestions that have been provided are really simple and easy, so there is no excuse not to give yourself a bit of TLC. we are sure that you will start to notice a difference as time goes on. However, as is the case with anything, it requires patience and persistence. You cannot expect to turn your health around in one night.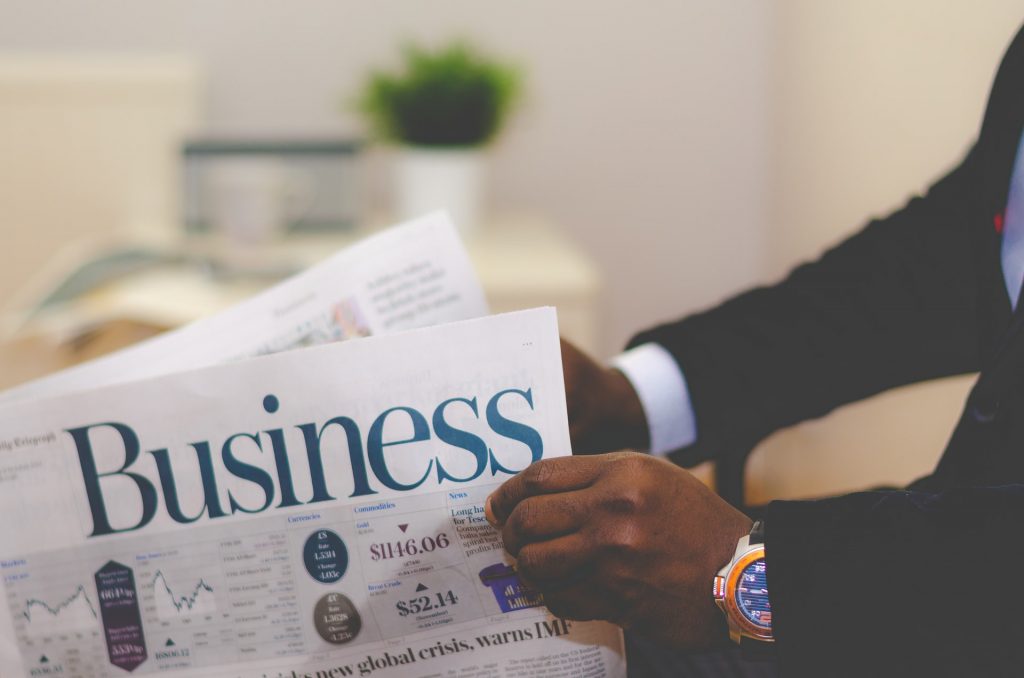 There are good and bad sides to buying a business and starting your own business from scratch. For lots of people, the positives of buying an established business outweigh the positives of starting a business. Here are the reasons why buying an existing business could be the right choice.
Easier To Secure Finance
All businesses will need finance. Unless you can fund your business yourself, you'll need to secure financing from investors. Most lenders will be more willing to lend money to an established business that they can already see is doing well, rather than risk an unknown factor.
Income From Day One
One of the downsides of starting a business is that most start-ups will go through an early stage where they don't make much, if any, money. For some entrepreneurs, this stage can last for several years.
During this stage, you will need to pay out for things like your premises, as well as equipment, installation of equipment, stock, materials, fixtures and fittings, legal and professional fees, a license, uniforms, and more.
If you don't have finance in place or another form of income, this stage can be very tough for a new business owner. If you buy a business, you can start earning from day one, and avoid this tricky period where you might be out of pocket.
Established Brand
When you buy a business that already exists, you are also buying into a brand that is already known, recognizable, and has a track record. You get the business complete with all the trademarks, copyrights, and websites associated with it, as well as the business locations.
This means that your business will already have customers, lenders, suppliers, and other contacts that are confident in the business already.
Instant Customer Access
An existing business also has customers already, which can help you succeed straight away. You can use a range of strategies and marketing to build on the existing customer base, but won't have to struggle to build a customer base from scratch.
Established Network Of Contacts
When you start a business from scratch, a lot of your time and energy has to be put into building up a network of contacts.
All businesses need to have supplier and marketing contacts, so buying an existing business that already has those contacts in place allows you to hit the ground running.
Like money lenders, suppliers and marketing companies are more likely to offer you more favourable terms if your business has been around for a while and they know it.
Focus On Growing The Business
When an entrepreneur starts a new business, they will have to put a lot of their energy into getting their business off the ground. This takes a lot of time and can be very tiring.
On the other hand, when you take over a business that is already established, you'll be freer to focus on the areas of the business that most need your attention, aiding the growth of the business as a whole.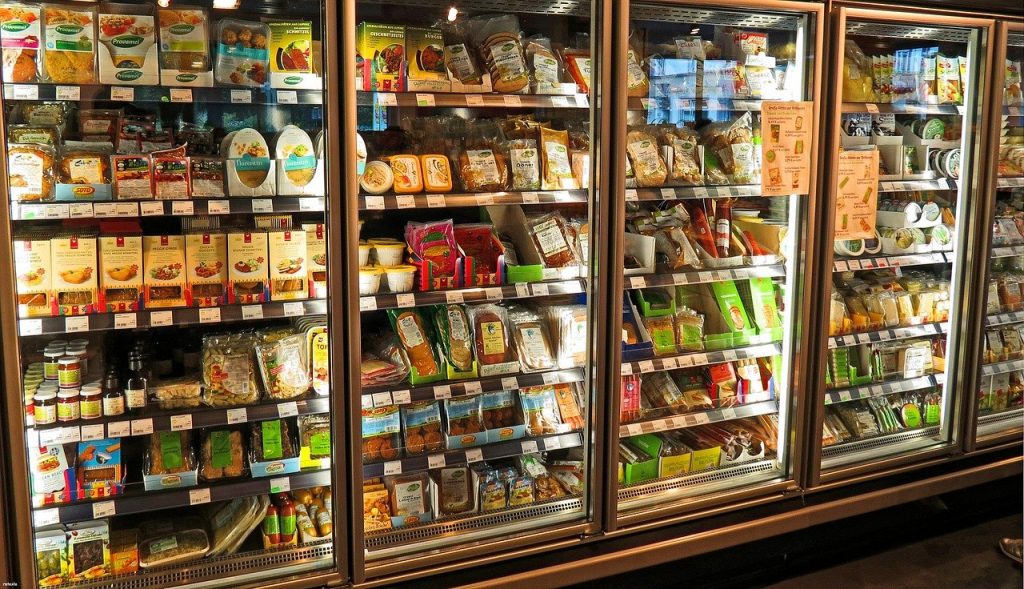 Transport logistics is not only based on transporting goods from point A (origin) to point B (destination), but also involves other aspects that are not so well known to end users.
For instance, a factor that can be decisive is the temperature-controlled transport of goods. Such is the importance of this that there are logistics companies specialized in the distribution of products sensitive to thermal changes.
These companies have vehicles equipped with systems that can maintain the right temperature, keeping the product safe through temperature fluctuations.
What is temperature controlled transport?
A temperature-controlled shipment is one that guarantees the cold chain of the product, without it being subjected to sudden changes in temperature and always without exceeding the values of a safety interval.
The purpose of this cold chain is to guarantee the optimum condition of the product from the time it is picked up until it is delivered. This is why temperature controlled transport is in such high demand for proper product maintenance.
Cold chain in food
The cold chain is a key factor in food safety since it guarantees the preservation of food in optimum conditions.
Food safety is closely linked to health, to the point of being a right recognized in the Universal Declaration of Human Rights.
Therefore, if the cold chain was to be broken during the distribution, the food could not be delivered and would need to be discarded.
Several factors are involved in keeping the food cold chain intact:
Storage in cold or refrigerated chambers.
Transport in temperature-controlled vehicles
Storage in display cabinets or refrigerated chambers at point of sale
Other goods requiring temperature-controlled transportation
Whenever we talk about refrigerated transport, we usually think of the food cold chain, but there are other types of goods that also need temperature-controlled logistics to maintain their conditions intact until they reach their destination.
The main goods that need to be transported under temperature control are flowers, chemical or biological products, medicines, live animals or photographic films.
Medicines
There are certain medicines that need to be stored and transported at low temperatures so that they do not lose their curative properties.
An example is vaccines that have weakened live viruses and if subjected to sudden changes in temperature, these microorganisms would die and their effectiveness would be null.
Chemical or biological products
Some chemical or biological goods also need to be transported in an environment that guarantees a stable temperature from collection to delivery.
These goods are of mere importance since they can be considered dangerous. Hence, they must be treated very carefully.
Live animals
The current legislation also contemplates that the transportation of live animals over long distances must be subject to a temperature control that ensures values between 5 and 30 degrees Celsius with an interval of up to +/- 5ºC depending on the outside temperature.
Flowers
Something as delicate as flowers also need to be transported under optimum temperature conditions so that their scent and beauty are maintained at the point of delivery.
Besides, flowers are a very apt simile for the importance of temperature-controlled transport in today's logistics because the ultimate goal is the welfare and health of humans and animals. Undoubtedly, a very necessary end.
Warning
: mysqli_query(): (HY000/1): Can't create/write to file '/tmp/#sql_16c9_0.MYI' (Errcode: 30 - Read-only file system) in
/home/thewosf4/public_html/wp-includes/wp-db.php
on line
2056

Top 10 Simple Health Changes To Boost Your Well-Being

Why Buy A Business, Rather Than Start One

Temperature Controlled Transport: What is it?

Digitisation of medicine: better digital medical devices

Acquiring your dream house in the south of Spain