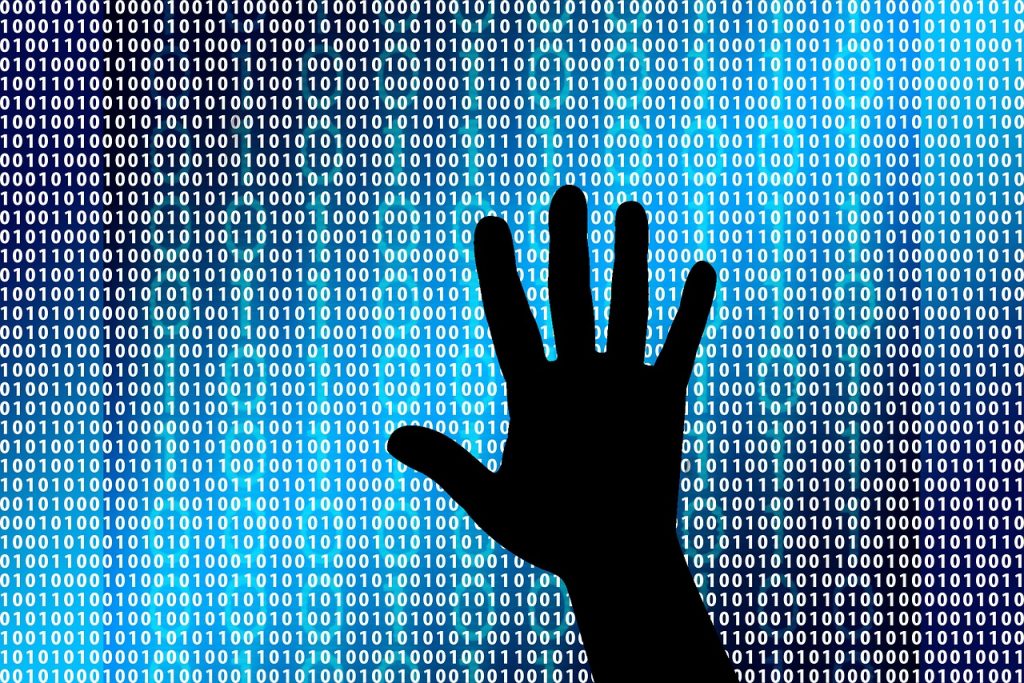 Not long time ago cyber threats were not even on agenda in security, let along national security landscape. Now, the situation is different. Now, everyone recognizes the risks of hyper-connected world: from an individual in front of the computer to a high-level officer, operating a nuclear facility. As new tools are being developed, cyber-security occupies an important niche in decision-making and planning.   As more and more people are securing their laptops, tablets, phones; the military started doing that too.
Just six years ago the US Defence Secretary warned[1] about a possible Cyber Pearl Harbour. Cyber Pearl Harbour is a strategic surprise attack which could potentially incapacitate computational and communication capabilities, leading to a devastating impact on the country (Goldman and Arquilla, 2014, p. 13). This notion is usually fuelled by ongoing media reports that countries are in active pursuit of offensive cyber capabilities which could jeopardize any sector, penetrate any system and cause major disruptions. Regardless of the accuracy of these reports, every country understands that these cyber insecurities can be and, probably, will be exploited by an enemy. That is why many states are now allocating enormous amount of resources to develop defensive cyber means along with the offensive capabilities.
The number of cyberattacks is increasing. One can argue about its future potential targets, but it is clear that we should assume that cyberattacks will become only more sophisticated and, possibly, more deadly in the future. That is why vulnerabilities should be addressed, and the nations should be prepared to the cyber challenge.
Along the most well-known cyberattacks happened in Estonia (2007), Syria (impacted air defence systems 2007), Georgia (2008), Iran (Stuxnet 2009-10), The Saudi Arabia (Aramco 2012), Ukraine (2014), U.S. (electoral campaign 2016). Additionally, the world was quite agitated about WannaCry and Petya attacks in 2017. All in all, most of the recent attacks targeted commercial sectors, showing that there might be a constraining norm in regards to military sector and critical infrastructures.
 This consequently might indicate that states might be pursuing more sophisticated technologies in order to target more sophisticated systems. It might as well suggest a possibility of on-going cyber arms races between the countries. However, there are clear limitations of cyber warfare, as no physical damage occurred and no people were killed. Even the damage inflicted on critical infrastructures was limited and failed to cause major consequences. However, financial losses as a result of cyberattacks can be rather substantial and might have a great impact on economically weaker states.
Based on the scale of current attacks, we can only assume that the technology will spread and get more sophisticated with the time. As Mazanec has outlined, cyber warfare capabilities will play a role in future military conflicts, as they are being integrated into military and state doctrines (2015, pp. 80-83). However, despite cyber challenges to national security, it does not necessarily reflect that deterrence methods and tactics will be applicable to cyberspace.
This technology is quite cheap, requires less resources and personnel, and therefore allows less economically advanced countries developing cyber. As a result, there is a clear asymmetry with weaker states competing with the world powers. Consequently, the threat is multiplied internationally.   So the states are now in an unprecedented situation, because of the high level of uncertainty that cyberspace poses. This compels the states to adapt to the fast changing environment in international relations.
According to the report of McAfee[2], a global security technology company, 57% believe that cyber arms race is taking place now. The top officials in the West are convinced too.  For example, NATO secretary general Stoltenberg said[3] that cyber would become integral to any military conflict. Following this, NATO Defence Ministers have agreed[4] that cyber will be a part of military planning and operations. It is clear that the West is fully aware of cyber developments and eager to use it in its actions.
Similarly, the Chinese Military Strategy of 2015 has also admitted that cyberspace will take a place in strategic competition among all parties. The Indian Army is also not falling behind and strengthening its cyber arsenal. General Rawat has recently said[5] that India is now more concerned about developing these cyber capabilities than fighting on the border.  The chain-reaction follows as in the case of the Cold War in pursuing the technologies and keeping up-to-date with the others states.
In this situation a leader faces similar challenges as in proliferation of any other military technology. There are four possible scenarios that make it difficult to calculate probabilities (According to Goldman and Arquilla, 2014):
1)    We develop a cyber capability[6] – They develop a cyber capability;
This is a frequent scenario and occurs when both countries have technological capability to develop cyber means.
2)    We develop a cyber capability – They don't develop a cyber capability;
There are certain problems in verifying if a country really lacks a capability to pursue cyber weapons. However, this case gives obvious advantage and leverage to a state that develops cyber capability.
3)    We don't develop a cyber capability – They develop a cyber capability;
From a political and strategic point of view, it puts a state into a disadvantageous position, therefore, making it undesired.
4)    We don't develop a cyber capability – They don't develop a cyber capability;
It is more desirable; however, no direct experience exists. Usually if there is a possibility that a technology can be developed, it will be developed at least by some state.
Interestingly enough, there is not much concrete information available in regards to these developments, whether it is amount of arsenal, types of cyber capability, or just simple information on the notions. Information which is accessible is usually written by the Western authors (it is particularly covered by US officials/military and academia) or can be found in government's documents. NATO common strategy, perhaps, contributes towards it. On a broader scale, cyber is treated as a state secret and specific information is classified. There is much information which is not available (for example, development of cyber weapons, its employment, reasons for its employment, legality of the use of cyber weapons etc.). In some countries, there is nothing to find at all.
The good example is cyber capabilities of Russia. There is no available information: no official statements, no official policy, no academic articles published, it goes to the extent that even media is not engaged in these issues. Alexei Arbatov (2018), an internationally recognized scholar on global security, has recently confirmed that even academic debate in Russia does not officially exist, only at the university level or informal. Notwithstanding, the Military Doctrine of the Russian Federation recognizes[7] the fact that military threats and dangers are now shifting towards cyberspace ("informatsionnoe prostranstvo").
Similarly to Russia, China also maintains secrecy concerning its developments in the military. According to the report of the Institute for Security Technology Studies (2004), available sources insist that Beijing is pursuing cyber warfare programs, but classified nature of specifics aggravates assessments.
 This secrecy around cyber resembles the secrecy surrounding nuclear developments. All of this information was classified too, yet the principles of nuclear governance have managed to emerge even in the tight environment of the Cold War. Similar situation arose in regards to the use of drones. All the initial strikes of drones were classified, and only with time the debate started to evolve. At the moment it is quite vigorous.
As for cyber, it will certainly take time to talk freely about cyber capabilities and warfare. It will be different in different countries, but in the end the debate will open up as well as new technologies will come and cyber would have become a history.
References
Arbatov, A. (2018). Stability in a state of flux. Opinion presented at the 31st ISODARCO Winter Course – The Evolving Nuclear Order: New Technology and Nuclear Risk, 7-14 January 2018, Andalo.
Billo, Ch. and Chang, W. (2004). Cyber Warfare, an Analysis of the Means and Motivations of selected Nation States. Institute for Security Technology Studies, [online] Available at http://www.ists.dartmouth.edu/docs/cyberwarfare.pdf [Accessed on 27.12.2017].
Goldman, E. and Arquilla, J., ed. (2014). Cyber Analogies. Monterey: Progressive Management.
Mazanek, B. (2015). Why International Order is not Inevitable. Strategic Studies Quarterly, 9 (2), pp. 78-98. [online] Available at: http://www.airuniversity.af.mil/Portals/10/SSQ/documents/Volume-09_Issue-2/mazanec.pdf [Accessed on 28.01.2018].
[1] U.S. Department of Defense (2012). Remarks by Secretary Panetta on Cybersecurity to the Business Executives for National Security, New York City, [online] Available at: http://archive.defense.gov/transcripts/transcript.aspx?transcriptid=5136 [Accessed on 22.01.2018].
[2] McAfee (2012). Cyber Defense Report. [online] Available at: https://www.mcafee.com/uk/about/news/2012/q1/20120130-02.aspx [Accessed on 22.01.2018].
[3] Hawser, A. (2017). NATO to Use Cyber Effects in Defensive Operations. Defense Procurement International, [online] Available at: https://www.defenceprocurementinternational.com/features/air/nato-and-cyber-weapons [Accessed on 22.01.2018].
[4] NATO (2017). NATO Defense Ministers agree to adopt command structure, boost Afghanistan troops levels. [online] Available at: https://www.nato.int/cps/ic/natohq/news_148722.htm?selectedLocale=en [Accessed on 22.01.2018].
[5] Gurung, Sh. (2018). Army stepping up cyber security. The Economic Times, [online] Available at: https://economictimes.indiatimes.com/news/defence/army-stepping-up-cyber-security/articleshow/62482582.cms [Accessed on 23.01.2018].
[6] Here it means both offensive and defensive capabilities (Author's note).
[7] The Military Doctrine of the Russian Federation (edited in 2014). Moscow: p. 4. [online] Available at: http://www.mid.ru/documents/10180/822714/41d527556bec8deb3530.pdf/d899528d-4f07-4145-b565-1f9ac290906c [Accessed on 23.01.2018].
What are spamtraps and how to get them off your mailing list for good?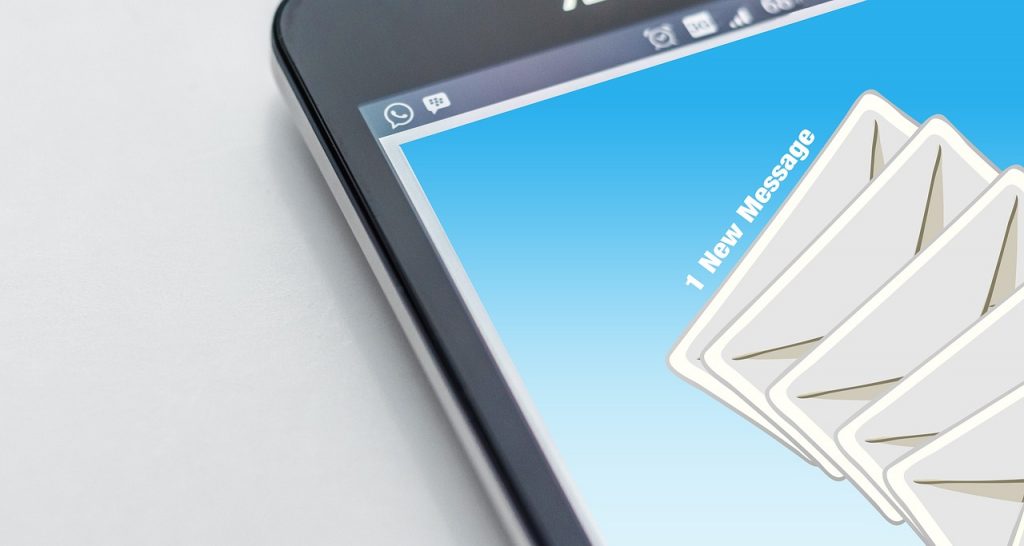 There is a silent enemy that many companies face and that focuses directly on the contact list. It is spamtraps. These are emails that are meant to catch spammers, but negatively influence mass mailings. Today we are going to find out why, and we are going to assess some actions that are easy to do to get them out of the way.
Mailing lists are generally formed by people who are interested in using a product or service of a company and who subscribe voluntarily. However, it can happen that an email appears normal-looking, but it is a spammer detector. When an email is sent to these addresses, they block it, causing a negative impact on the reputation of the brand that sent it.
Spamtraps are traps for emails, in short. They do not belong to any real person, and their only function is to block the sender of the email and mark him or her as a spammer. In this way, the brand is affected, even if the content sent has nothing to do with spam. These exist on all existing email platforms, such as Gmail or Yahoo.
Characteristics of spam traps
Although there is no simple way to find out which of the emails on your list are spamtraps, you can assess some characteristics that lead to the most frequent spamtraps. Here we can see elements such as:
No direct relation to a person: people generally put their names when creating their emails. Although this does not happen in 100% of cases, it could be an important factor to consider if you see some emails made up of meaningless letters and numbers, for example.
Emails with generic names: Generic names are not a good sign, even though many companies use them as a means of communication. To separate those that are real from those that are not, it is possible to check the domain of which the emails are part. For example, there may be emails in a list that start with the word [email protected]. What completes the part of the X's will tell us what the chances are that it is a spamtrap. In any case, be aware that it is very unlikely that a company will subscribe to a newsletter using this type of email.
Abandoned emails: Technology has come a long way in recent times, and this has led to the use of new ways of communicating. Nowadays, it is very unlikely that there are people who subscribe to a list with a Hotmail email address. It is therefore essential to check, if you have one, that it is not an abandoned email that can be used with ISPs because they are no longer in use.
Misspelled emails: This is a very common situation that occurs, especially when double confirmation is not used. In this case, it is possible that a person enters the mailing list with a misspelled entry and then the result is an email that ends, for example, in @gml.com. You have to be very careful with these. The recommendation is to always run the confirmation to ensure that it is a real and operational address.
Actions to take to verify spamtraps on the mailing list
Now that we have an idea of what we can look for in the list and target what looks the most suspicious, we can define a series of actions to take in order to detect whether the list is clean or whether there are any harmful elements present.
The first thing to do is to review your entire contact list. This can be a tedious task when you have a large number of subscribers, but it is worth the effort. If in this first step you got several suspicious emails, you should flag them to check their behaviour in the following points.
Then, it will be time to evaluate the results of the email marketing campaigns sent previously. In these campaigns, you will get a history of very interesting data that will tell you how many people generally open the emails, those who do not, etc. The important thing here is to assess whether the values shown in the history are more or less constant or have suffered a significant decrease in recent days. If this is the case, it could be due to spamtraps.
It is common for these problems to become apparent when a number of new users join the list. It is possible that among them there is an email that works as a spam trap. The simplest solution to recognize if this is the problem is to perform a segmentation and send an email to the members of this new list and verify the results.
Finally, you will need to check if the domain you are using is on the block list. This is an essential step to know if you really have a problem or not. Doing this on a regular basis is key to avoiding problems.
Segmentation as a working strategy
Working with email marketing software that allows the segmentation of the mailing list is a benefit that will remove problems later and, of course, spamtrap detection is one of them. Thanks to segmentation, it will be possible to create groups of users to whom certain campaigns are sent and evaluate the response they have.
Mailrelay is the best option in this regard because it offers the possibility to segment and also to validate the statistics. With the statistics you can measure the percentage of clicks that were made and that can give us an important guide, since this is an action that can only be performed by real people.
Nowadays, there are already robots capable of opening emails that arrive at your server, so the open rate is no longer a valuable statistic in this regard.
After you are clear about which contact segments are performing well, you can continue to work with them as normal and separate those that are not performing well to validate them later. It is better to keep fewer subscribers than to risk having your domain blocked and losing your entire list.
9 Ways to Keep Technology from Slowing Down Your Business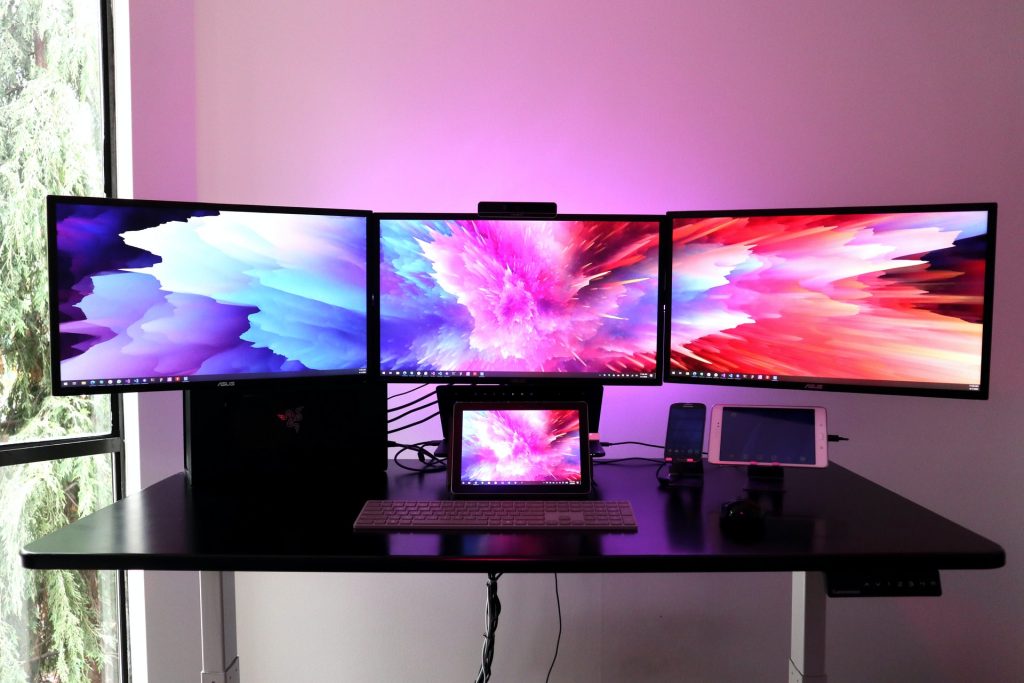 There's no doubt that technology has made our lives easier. We can now do things we never thought possible, like communicating with people all over the world in an instant or order items from the comfort of our own homes. However, with great power comes great responsibility- and for business owners, this means making sure that technology doesn't slow you down. Here are nine ways to keep your business running at full speed.
Make a Plan
Technology can be unpredictable, so it's important to have a plan in place in case of any malfunctions. This includes having backups of your data and creating disaster recovery plans in case of emergencies.
Stay Updated
Keep your software up-to-date, as well as your operating system and hardware. Outdated software can cause compatibility issues and make your devices run slower.
Use the Right Tools
Using the right tools for the job is essential when it comes to technology. If you're using an outdated program or device, chances are there's a better, faster option out there that will suit your needs. Even shortcuts are important tools, like automatic cache cleaner for Mac users in your company.
Create Standards
Creating standards for how employees use technology can help keep things running smoothly. This means establishing guidelines on passwords, data storage, backups, and any other procedures related to technology usage at work.
Get Help
If you don't have the resources internally then, it's crucial to get help from someone who knows what they're doing. This can be a tech-savvy friend or coworker, an IT professional if your budget allows for it, or even just reading articles online about how best to use specific devices/software programs.
Invest in New Equipment
Upgrading equipment regularly will help keep things running smoothly and make sure that there aren't any compatibility issues with new software releases. It also ensures employees always know what tools are available when needed without having them search through piles of old files looking for something specific like an outdated version of Microsoft Word or Excel that won't work with the latest operating system they're trying to install on their computer.
Create a Backup Plan
Having multiple backups of your data makes it easy to recover files after an emergency situation like a power outage, hard drive crash, or (heaven forbid) a hacking, so you can get back up and running as soon as possible without losing any valuable information.
Train Employees
It's vital for employees who use technology regularly at work, such as those in IT departments, customer service positions, etcetera – to have training sessions on how best to utilize whatever type of device/software program they'll be using daily. This will help them avoid making mistakes which could lead to major problems down the line if left unchecked by management personnel. Allowing users time off from duties during these training sessions will also ensure they're not distracted while learning new skills that may be required on some projects within their company.
Keep Your Data Secure
Keeping your data secure is essential to any business, and this means more than just backing it up regularly or installing antivirus software. For example, it's important for companies who deal with sensitive information about clients/customers, etcetera – take steps such as encrypting emails containing personal details before sending them out across networks which can sometimes have vulnerabilities (e.g., open Wi-Fi). You should also train employees on how best to utilize whatever type of device/software program they'll be using daily so there will never again be confusion over what needs doing when dealing with confidential files work.
7 Practical Ways To Keep Your Kids Safe Online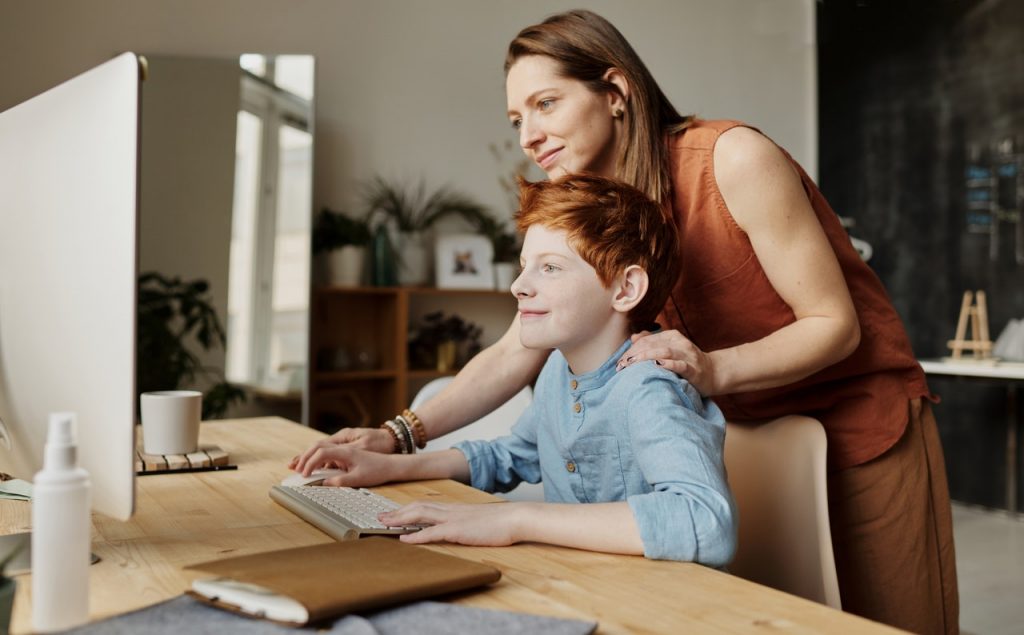 The internet has many advantages to offer kids. Used well, it can be an infinite source of knowledge and an excellent communication tool for kids.
However, the internet can also be a dark and scary place. It has its fair share of bullies and cybercriminals out to take advantage of innocent children. Add to that a plethora of inappropriate content, and it is understandable why many parents would rather not allow their kids to use the internet.
But in this day and age, forbidding your children from accessing the internet is simply impractical.
So, what is a concerned parent to do about keeping their kids safe in the jungle that is the internet? Here are seven valuable tips to help you in your quest.
Educate Yourself
It may surprise you how far behind most parents are when it comes to tech matters. First, however, the vigilant parent must learn how the internet works to guide their children safely through its murky waters. This requires you to:
Know how different social media platforms work
Be able to operate the programs your kids use
Have a good grasp of the content your kid's favorite websites
If you come across as tech-savvy, your kids will view you as an authority on internet matters. This makes them more receptive to any advice you offer regarding safe internet use.
Consequently, they're less likely to engage in inappropriate internet conduct.
Preach Accountability
As a parent, the best way to keep your kids safe in any environment is to teach them how to make good decisions. This is the same approach you should take with the internet as well.
Start by making your kids aware of the dangers that lurk online. Discourage them from sharing sensitive information on the internet, and explain the impact of leaving undesirable digital footprints. Help them see that they should use the internet cautiously.
Additionally, it would be best to tell your kids how you expect them to behave online. Set ground rules around internet and tech devices, like limiting their screen time and asking that they don't use their devices in the bedroom.
Another clever way to stay informed about what your kids are doing on the internet is to join their social circles. Follow them on Instagram, befriend them on FaceBook, and watch their TikTok videos.
Granted, they may not be very keen on being your friend on social media sites. But this does not mean that you should give up. If they are resistant at first, make it a precondition to accessing their devices. They will likely comply.
Use Parental Controls
An excellent way to put your mind at ease is to use parental control software on your children's devices. These include filters that restrict your kids' access to potentially inappropriate content.
You could also use software that limits how much time kids can spend on their phones and tablets. If you think that your children are engaging in risky online behavior, you can install the best spying app for iphone on their devices.
This allows you discreet yet unfettered access to their every activity, enabling you to act promptly on suspicious activity.
In addition, spyware is highly effective with older kids who know how to erase their search history.
Put Devices in a Public Place
One of the best ways to ensure that you are always aware of your kids using their devices is to have them in a public place. Place the monitor such that you can quickly glance over it and get a general idea of what your children are viewing.
You can also have a rule prohibiting screens in the bedroom where it is difficult to supervise your kids.
However, this is not to say that you should be a helicopter parent. You don't want your kids to view you as overbearing and controlling. Instead, you want them to know that you can see what they are generally doing but are happy to allow their independent internet exploration.
Use Tech With Your Kids
As a parent, embracing technology can open communication channels, you never imagined. Kids are generally more comfortable texting than speaking face to face. So take advantage of this fact and get to learn more about your kids.
Text them often to find out how they are doing. Send your kids images and videos that you find funny. If they consider you their friend, they will be forthcoming and will trust your guidance more.
Teach Your Kids What Not To Share
Be sure to teach your children never to share sensitive information online. This includes details of your home address, the school they attend, and your workplace.
Sharing this information can seriously compromise your family's security, and this is a risk your kids should know.
Additionally, enlighten your children about the danger of sharing overly revealing photos online. If they are unsure about a specific picture, have them run the problem by you or an older sibling.
This will prevent young kids from falling into the trap of shady internet users.
Lead by Example
Finally, it would be best if you practiced what you preach. If you require your kids to adhere to any screen time guidelines, be sure to limit your use of screens as well. If you want them to be cautious in their online interactions, show them that you are careful as well.
Parents who don't lead by example find it much harder to get their kids to comply with their safe internet use guidelines. If you are irresponsible online, you won't motivate your children to practice responsible online behavior.
What's worse, they might copy your actions and potentially expose themselves to danger.
Keeping kids safe online requires a lot of parental involvement. You can start by befriending your kids, asking them to communicate often with you, and regularly checking to see that they are using the internet responsibly.
Additionally, you can use parental control software to ensure that your kids are safe online. If you follow these tips, you will find it much easier to protect your kids from the dangers of the internet.