10 Quick Ways to Boost Alexa Rank; The Power of Alexa Tool
Wondering why are we writing such article here on a serious news opinion and analysis website. Our motive of being here as described on our About us page is: "To make people aware of the important events happening in the world which have a global or vast impact around a region through to the point and unbiased approach, which is friendly to all communities, nations and groups."
And the power of Alexa and Alexa tool helps spread the awareness deep successfully. As it ranks your website in a unique manner which helps your site gain reputation.
First of all What is Alexa?
Alexa is a tool, not new though, it installs on your browser and displays the rank of each website in the earch results or on the browser if you are on that website. Unlike Google Page rank which ranks your particular pages separately, Alexa ranks your overall website through the number of visits made by those people who have Alexa tool already installed. Lower the ranking, the higher is the website reputation and the better it is.
Yes it is understandable that counting only those people as visitors who have Alexa tool installed is biasing, but this system has become so popular now that it can not be challenged. Many advertisers or advertising networks now calculate the amount to be paid to you for an advertisement considering your Alexa rank as a major parameter. So if you are a webmaster or owner of a website, whether selling ads or not it is must that you install this tool on your website.
Why Alexa?
Now you will wonder why Alexa? As we said, Alexa ranking is a major parameter used by some advertisers to whether or not buy advertisement on your site. Not only this, Alexa toolbar shows you its ranks on google search as well, thus among million results Google and Alexa can help you choose the best among them taking into account Google page rank and Alexa rank.
And if your Website Alexa Rank is good, surfers like me will tend to click your link on google search result more.
So here are the 10 quick ways to boost your Alexa Rank.
1.Register your website on Alexa: As you start a website, Alexa doesn't know about it. So you must register your website on Alexa to get ranked. Sometimes Alexa will find your site by itself and start ranking. BUt registering the website is very recommended.
2. Download Alexa Tool Bar: Once you register your site on Alexa, you rank will be showed in millions because it is new. The lower is better, so to beign the first process of decreasing the Alexa rank is installing their toolbar on your own browser. Remember a visit from yourself to your site is also counted so install this small tool on your browser and see the difference within 3 months. You can download the toolbar here. Or try another extensions from Alexa here.
3. Suggest your friends to Install this tool; Or you can simply give them the following link (http://www.theworldreporter.com/2011/04/10-quick-ways-to-boost-alexa-rank-power.html)
4. Write your own post encouraging your readers and other webmasters to use this powerful tool. The more of your readers have it, the better your website ranking will be.
5. Post in Asian Forums: This one is interesting, there are number of coders, programmers, techies, webmasters, in India, Japan, China, Singapore, South Korea many other east and south east Asian countries who are more likely to have this tool installed on their browser. If the follow your link and visit your website, your ranking will experience a boom.
6. Allow Easy Sharing: Add tools on your website which allows users to quickly share your post among various networks. I prefer Add this. There are many other such popular tools like Add to Any, or Tell a Friend.
7. Write Quality Content: Better the quality of content better your page will be shown in Google/Yahoo/Bing search results and more the chances that people who liked  your post will link to you or share your article. Thus tremendous increase in traffic.
8. Get Reviewed: Ask your friends and genuine/loyal readers to review your website on Alexa if they can take out some time for it. You can write a review for us here
9. Post Comments: Post comments to other blogs on relevant posts and try to become friends with other authors, don't post comments like "this is cool visit this site: http://……", or "very nice post you may like to visit this http://…" because the webmaster of that blog might mark you as spam.
10. Guest blogging: Allow other to write post on your webpage and write posts on other blogs too. Write your best possible posts on other famous blogs, generally blogger allows you to post a link to your original website so that you receive credit and some traffic in the form of getting paid. By allowing other to write on your blog, you are increasing the content strength of your blog. We accept guest bloggers on our blog, learn more. If you want to invite any of our writers on your blog you can do so by letting us know here: [email protected]
By following these steps you can quickly within 3-4 months bring your rank down to 500,000, but after that you will have to work hard to get below 100,000 that means more and more content, so keep updating your site.

Download The Tool Here
(You will be redirected to Alexa Page)
or want a simple tool that doesn't take much space? click here
Scroll down if you are looking for comment form, your comment is very much appreciated!!
Visit
The World Reporter
for discussion on this post. Or you may like to know what others are saying on this topic.
10 Tips for Taking Marketing Photos for Social Media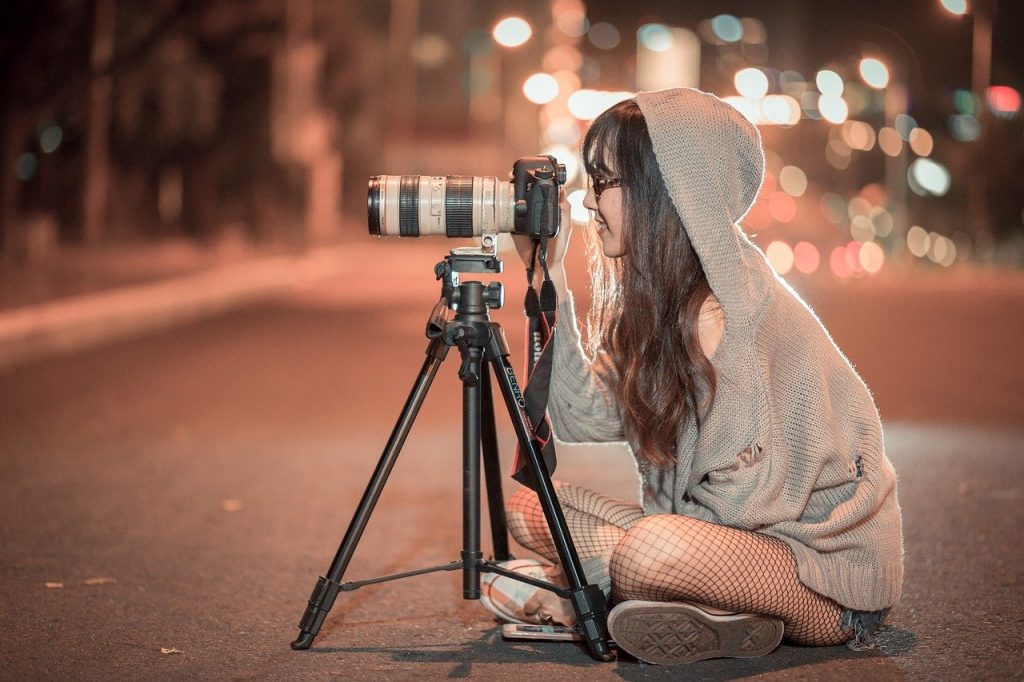 Social media marketing is an ideal way for businesses to reach out to more potential customers. The visual content in these is fundamental and your photos should be a focus in your social media campaign. Fortunately, most smartphones will take great photos and you don't necessarily need to have advanced photography skills. With a few tips and tricks, you can create amazing images that will really appeal to your audience. Here are ten tips for taking marketing photos for social media.
Invest in a tripod
Whether you're using a camera or a smartphone to take your marketing photos a tripod or support will help keep it steady. You can then make the most of other functions such as the timer, and even get in the photos yourself. Here are some of the best iPhone tripods and supports on the market at the moment.
Create balance and symmetry
A simple trick in photography is to create balance and symmetry by using the rule of thirds. You can achieve this by enabling grid lines on your smartphone. These will help you highlight the focal point of your images and create a balanced background around it. The focal point should ideally be placed at the intersections. You can turn on the grid lines in your camera app settings.
Take test shots
Take plenty of test shots to try out different angles and see which work best. Don't worry if your smartphone gets clogged up with extra photos, you can use an app to learn how to delete duplicate photos on iphone. The more test shots you take, the more practice you'll get and you'll improve your photography skills as you go along.
Be consistent with your brand image
You should upgrade your website with the images you use on social media. Try to keep a theme for your brand as consistency is vital in creating trust and recognition. Your photos on social media should mirror the branding on your website and this includes any other graphics. It's a good idea to brainstorm a persona for your brand that aligns with the lifestyle and interests of your target audience. You need to aim to represent this in all your photos.
Use natural frames
Another great tip for amateur photography is to use natural frames. Look out for creative ways you can frame the subject of your photos. For example, use windows and reflections, or bridges and arches. Architectural features make ideal natural frames. You could also experiment with trees and nature. Find a frame that matches your image. It's a good idea to explore outside for natural frames and try to see them in everyday settings. Being able to spot natural frames is a useful skill to develop.
Consider professional photography
If you want the best shots, you could consider working with a professional photographer. This might be a worthwhile investment if you're not confident in your own photography skills. A professional photographer will be able to provide you with many new insights and ideas. They'll also have access to better equipment and editing tools. Social media campaigns are very visual so it's worth spending more money on getting your images right. A professional photographer will be able to edit your photo to look as though it was taken for social media, and ensure it looks as real and appealing as possible.
Try out different perspectives and angles
Whether you work with a professional or not, it's a good idea to try out different camera angles and perspectives. Aim to come up with a new perspective that will draw the attention of your audience by making your photos stand out. Look for patterns in everyday objects and backgrounds and test your subject from different angles to see which is the most interesting.
Add a human element
According to statistics, 32% of businesses rely on visual images as the most important content of their marketing strategy. Photos that have a human element are particularly effective. Audiences are more able to relate to your images if they include people as well as objects and backgrounds. This is especially true on social media. You could even include candid looking shots for a natural and human appeal. This is a classic technique in social media marketing campaigns, as it creates trust and empathy in the audience.
Show your company values
Often businesses also use social media for humanitarian campaigns. This will help show the values of your business. Consumers are more and more ethically-conscious nowadays and this will make your brand more appealing. The approach you take should align with your products or services. Perhaps you would like to convey your business's "green" efforts if you use ethically-sourced sustainable materials. You could also affiliate yourself with a charity and volunteer or organize an event. Another option is to help out in the local community and appeal to your audience's emotions this way. Whichever works best for you, it's important to try and get your business's story across.
Think outside the box
Another way to make your pictures stand out is with abstract photography. Your followers on social media will be bombarded by images all day long, so you want them to be able to remember yours. Abstract photography is a fun skill to develop as it gives the freedom to tap into your own creativity and break the rules of traditional photography. It will also trigger the imagination of your audience. Try experimenting with less traditional angles and composition, but keep it simple at the same time. This will make your photos more intriguing and eye-catching.
Your marketing photos need to grab people's attention on social media. This is challenging to achieve as social media is so visual and they will be mixed in with many other pictures. Once you get the hang of it, with a few photography tips for beginners, you'll be able to create compelling images. You'll be able to optimize your social media campaign with photos that will help you truly engage with your audience.
Notice: End of Google Reader: Shift to New RSS Reader
As we all know that on July 1, Google will be closing its one of the very useful service, Google Reader. We request all our RSS subscribers to shift to your new readers or softwares and stay connected with all the latest reports and opinion work on The World Reporter.
Subscribe here: http://www.theworldreporter.com/2009/07/what-is-rss.html
Thanks for staying with us. We want to provide you seamless connectivity and interactivity with our free services.
Please share and join the discussion on facebook by clicking the "Like" below.
Visit
The World Reporter
for discussion on this post. Or you may like to know what others are saying on this topic.
How to be a Journalist? Get Published on News Website
Student Journalism, TWR
Everyone has an idea, everyone has a thought. Some put their thoughts in front of the public, some write in their diary and some do nothing and move on. Lack of easy access to journals and newspaper's editors and lack of knowledge on how to get published is one of the major reason why most of our thoughts remain within a barrier.
Like progression of energy needs some medium, progression of thoughts and opinion needs a medium through which it can travel to people's mind. Journalism is a passion. You have to be dedicated, unbiased and should have love to write, if you are seriously looking forward to pursue journalism as a career.
Everyone has a journalist inside him. Though good writing skills are required, but one doesn't have to be master in Hi-Fi English, or any other language. And what are Editors for? But if journalism or writing is just a hobby, like most of the people who don't have any degree or certification, then it can get little difficult getting published on newspapers or big journals.
Join the Student Journalism
The World Reporter, being a student journal always encouraged public and students to get published. A website dedicated to student journalism is a platform for getting your general ideas published. Founded and maintained by the students from around the world, The World Reporter is listed in Lund University and South Asia Studies Network, Sweden as a useful resource. The World Reporter has also been a platform for a Management Research Project with the students of Academia de Studii Economice, Bucharest (Romania).
The thing which attracts students and self journalist to The World Reporter is that we don't report news like other websites or newspapers, but we put forward our opinion, our analysis and research to the public. News Opinion and Analysis is the section of journalism where journalists explains how a news event can change our life, or what can follow this. Such journalists generally comes with an answer of what will come next?
If you came here looking for expressing your words then you can write to us at
[email protected]
. Our Editors will revert to you and provide you the gateway to get published  on The World Reporter. You can send your sample work and follow our
submission guidelines
to get approval quickly.
To know more about us, visit
About Us
Page
Contact Us: [email protected]
Please share and join the discussion on facebook by clicking the "Like" below.
Visit
The World Reporter
for discussion on this post. Or you may like to know what others are saying on this topic.