The 10 Best Design-led Hostels in Europe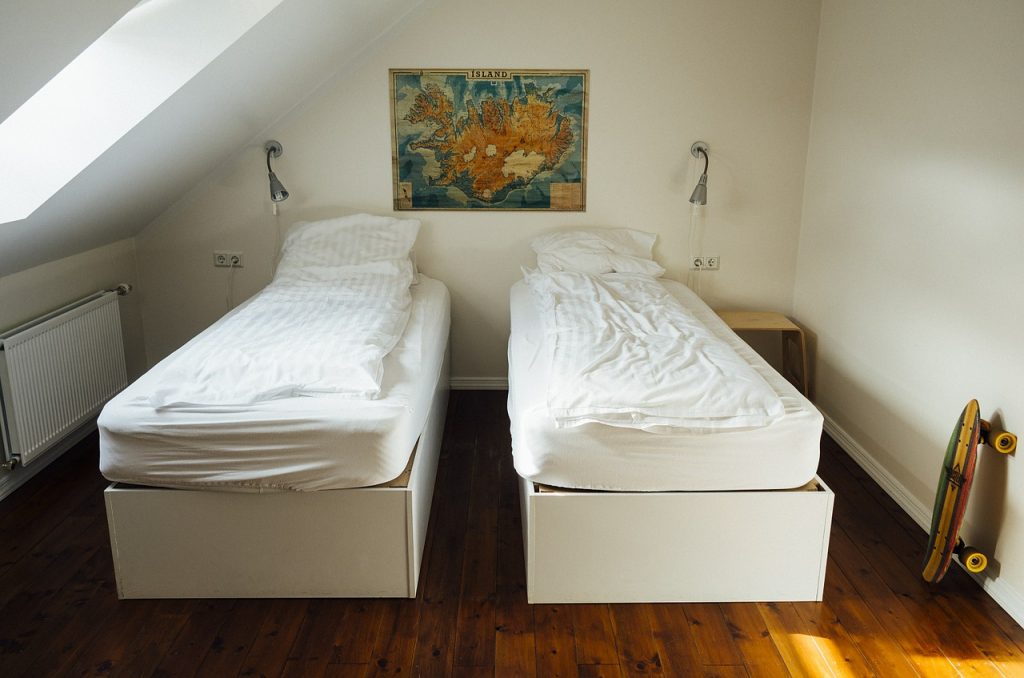 Hostels are no longer just for young people and travelers with low budgets. The once humble and cheap accommodation that connects people from different places has now evolved to poshtels, which allow you to spend less but still get access to the benefits of high-end hotels. A good location, careful decoration, a strong commitment to the environment and the common spaces is what offers this new concept that is getting huge in Europe. Here are some of the best hostels that you can find in the Old Continent.
Cats Hostel Madrid
Cats Hostels is the perfect option to stay right in the heart of the city when visiting Madrid, because the city centre is where all the cool stuff happens. Their fully equipped and comfortable rooms decorated according to the latests trends can accommodate from 2 up to 14 guests. 
The hostel stands out for its breathtakingly spectacular 17th-century Arab-Andalusian style patio, which is in fact a protected historical heritage site in the city. It has a stunning fountain right in the middle that is filled with sangria in their epic Sangria Party -they don't claim to be the best party hostel in Madrid for no reason! Cats Hostel is perfect for group friends or solo travellers, since the common areas work as meeting points: a coworking space, a club, a bar or a multipurpose room where you can watch a movie on the big screen, chill on the couches, play board games, read, or sleep away your hangover.
For those who want to discover the city accompanied, there are activities in Cats Hostels every day of the week: from the city tour -where you can visit the most emblematic landmarks of the capital, to a pub crawl that costs 15 € and starts every day at 22:00 or a classic tapas tour (15 €), on Wednesdays and Fridays at 17:45.
Full Moon Design Hostel Budapest
Live music in one of the most vibrant cities, picturesque rooms, colourful common areas and a privileged location are just some of the things this designer hostel has to offer. But that's not all this hostel offers: Morisons Music Pub 2 is in the same building. 
Generator Hostel Paris
Stroll through the city without leaving the building in this design-led hostel inspired by the photogenic character of Paris. Stay in the elegant lounge (with vintage armchairs and a large bar) or have fun in the game room when you're not enjoying everything the French capital has to offer.
Cats Hostel Porto
Cats Hostel Porto is the first hostel of the brand to open in Portugal, and it brings to the city of the Duero river all the spirit that has made Madrid's Cats Hostels famous: fun, activities and central accommodation to enjoy the city to the fullest.
ONE80º Berlin
This 'boutique hostel' in the heart of Mitte stands out for having its own discotheque in the center of Berlin.  It offers music by its own resident DJs and other events. Guests can also use a special area to upload and share their photos. The interior is designed by Berlin artists.
Kex Hostel Reykjavik
Industrial aesthetics is the most characteristic feature of this Icelandic hostel that stands in an old biscuit factory (in fact, kex means Icelandic 'biscuit'). Besides having all kinds of rooms, it stands out for its common spaces, such as a barber shop or a large library, where you can relax in the company of other travelers..

Casa Gracia Barcelona Hostel
The most modern hostel in Barcelona is just a step away from Paseo de Gracia and is all style and atmosphere. With its exclusive design and modern interiors, is the ideal refuge for any lover of modern and style. Enjoy the terrace, the lounges (it has spacious communal lounges to rest and chat) and its exquisite cuisine.
Youth Hostel Scuol Switzerland
This hostel is the most modern cabin in the Swiss country. This hostel, decorated to the last, has beautiful wooden interiors. Come out onto the terrace and breathe in the fresh air, while enjoying the splendour of the surrounding mountains. When the sun sets, make a ball in front of the fireplace and enjoy a hot chocolate before resting in your room.
Clink 78 London
Luxurious hostel frequented by young backpackers. It occupies what used to be a courthouse, where, by the way, the punk band The Clash was judged -according to their website. So if you book a room here, you can sleep in a cell or hang out in one of the courtrooms. And it's worth attending one of the concerts at their nightclub, the ClashBAR. It's ten minutes from King's Cross train station.
Cocomama Amsterdam
It has a very exotic name, but a very European conception of design and decoration, with murals, paintings, ceramics and all kinds of elements that make up a beautiful environment. Everything is very clean and well cared for. There are cinema, communal kitchen and garden, as well as other spaces to share.
A unique perspective of Jamaica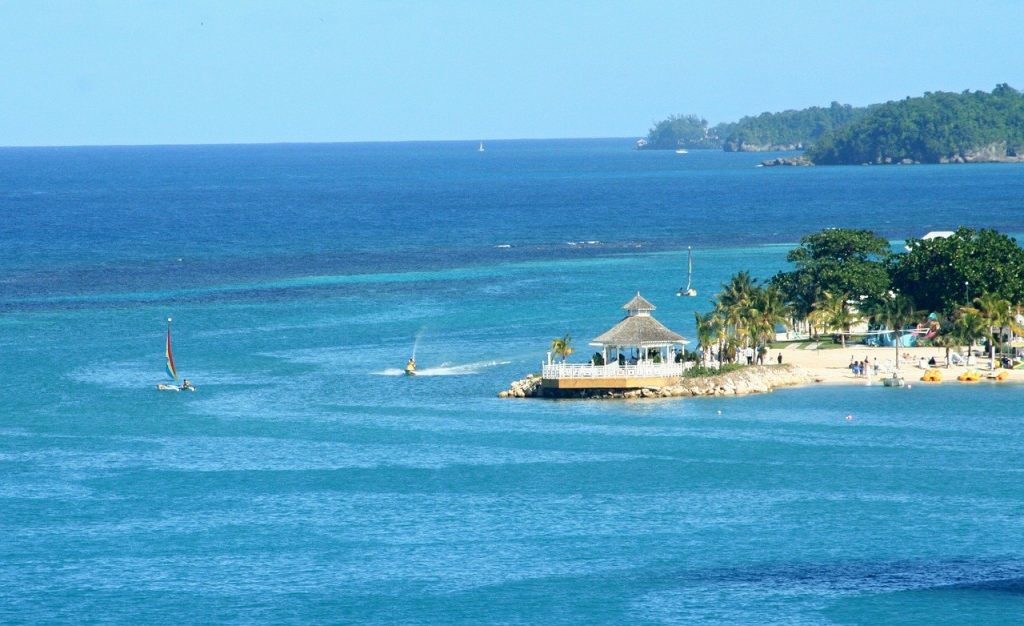 Over the last years, Jamaica has become one of the most visited destinations by tourists in the entire world. This beautiful Caribbean island with its stunning beaches, rich nature and delicious gastronomy has everything you could wish for in a holiday destination. However, if you want to experience Jamaican culture in a unique way while interacting with nature hand in hand, there is a place you can not miss during your trip: Yaaman Adventure Park.
The most original holidays
Jamaica is famous as a beach holidays destination. And who can really blame those that choose to visit the country because of this? Its white sand beaches with crystal clear waters and jungle right next to the shores make out for some breathtaking views. However, Jamaica has so much more to bring into the table. A good example of this can be found in the famous tours in Ocho Rios offered by Yaaman Adventure Park.
Ocho Rios is known as the most touristic area on the entire island. And in an area with such a wide catalogue of activities focused towards tourists, we can find Yaaman Adventure Park. Formerly known as Prospect Plantation, Yaaman Adventure Park original placement used to be an 18th Century agricultural property with a lot of history and cultural points. Yaaman Adventure Park offers its visitors the opportunity to interact hand in hand with nature in a lot of adrenaline filled adventures that will make out for unforgettable experiences. 
Do not limit yourself to simply laying on the beach, discover the beautiful island of Jamaica and its culture in a fun and original way.
The perfect activities for everyone in the family
There are as many types of holidays as there are types of people in the world. Yaaman Adventure Park is aware of this, and that is why they offer a wide catalogue of activities in Ocho Rios that will adapt to everyone's needs. Your age does not matter, there is the perfect activity waiting for you at Yaaman Adventure Park. Yaaman Adventure Park has a lot of fun activities that will allow you to interact with nature, as well as some more relaxing ones that will help you understand Jamaican culture better. Some of their most renown activities include:
Bird aviary tour
An activity that everyone in the family will surely love! In this aviary, you will be able to interact with exotic and local birds while they freely fly around you. The aviary is a tropical heaven for the birds that live there, and will make you feel like you have been transported to a fairytale world.
Swim with dolphins
Dolphins are some of the most beloved sea animals in the world. And in Yaaman Adventure Park you will be able to swim with dolphins in their unique shore excursions in Ocho Rios. These loving creatures are very smart and love interacting with the visitors. During these excursions, you will be able to swim with them and even hug and kiss the lovely dolphins. 
Cook genuine Jamaican recipes
Jamaica has one of the most delicious cuisines in the world. Their traditional colourful dishes are full of unique flavours that will not disappoint your palate. On the cooking tour offered by Yaaman Adventure Park, you will learn how to prepare the traditional "Jamaican Fare". The famous chef Irie will teach you all the secrets of this dish consisting of festival, Steamed Callaloo and chicken. All of this while you enjoy some breathtaking views 1100 feet above sea level.
But these are only some of the activities you will be able to enjoy at Yaaman Adventure Park. From Mud buggies tours to tours across near stunning rivers, rides on the back of camels or a jitney ride, the possibilities at this park seem endless. So if you are looking for a fun and original alternative for your next holidays, then look no further, Yaaman Adventure Park is the perfect place to go.
How much money do you need to live comfortably in Spain?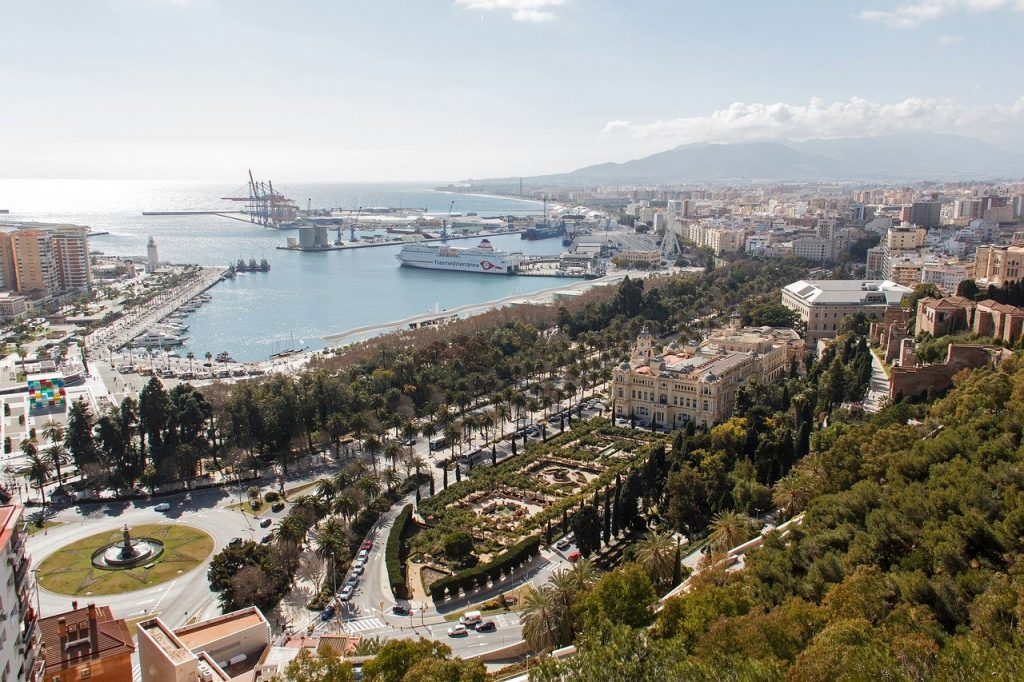 There are plenty of reasons why you may be thinking about living in Spain: its population is friendly and kind; its climate, especially in the coastal areas, is enviable; its gastronomy is incredible… but, what about its prices? What is the most affordable way to live in Spain?
Perhaps the most important question if you decided to go: would it be better to buy instead of renting a property in Spain. Or yet living in a Spanish residence?
Spanish cities where to live cheap and well
In the geographical variety that Spain presents, we can find many differences in average salaries and the standard of living that reside there would require. The areas of Galicia, Extremadura, Castilla y León, together with Almería and the south of Alicante usually have a lower price of euros/square meter in their homes. The quality of life is really appreciable, but you should know that there are fewer possibilities for business and transports.
The autonomous community of the Basque Country, Catalonia, and Madrid, which have higher than average incomes (normally more than 24,000 euros per year), also have higher prices. However, Madrid has such a wide range of rents that it sometimes makes them cheaper than other countries.
In addition, and taking into account the tourist seasons, the areas of Valencia and Andalusia are normally a preference when it comes to living in Spain for a while or even spending your retirement. Although day-to-day life can be more expensive than in other areas of Spain, the mild climate and variety of leisure options are often worth it in the long run.
Whatever your option is when moving to another country, especially if you don't know its legal system, can be very tiresome. That's why our advice is to try to contact local agencies (that speak English) to give you fair and fruitful advice. For example, to move to Andalusia, we usually recommend Tejada solicitors.
I have already decided on the place. Now what?
Well, if you have already fully immersed yourself in the streets of a beautiful city that we have talked about, what should be your first step?
Decide what kind of stay you want to be in (since your future economic situation will also depend on this: taxes, permits…). You may have already chosen, for example, property conveyancing in Marbella, but it is recommended that you also think about renting a property, because it can be very profitable while you are in your other place of residence.
To sum up, before moving to a Spanish city, decide if you want to spend a little more money per month in exchange for the exceptional conditions that their precious land can give you; secondly, contact a reliable agency that will help you make the best investment and even more, apply for a Spanish residency if you are decided to stay for a long time.
And remember: a move is always a new beginning.
Have everything ready for your next trip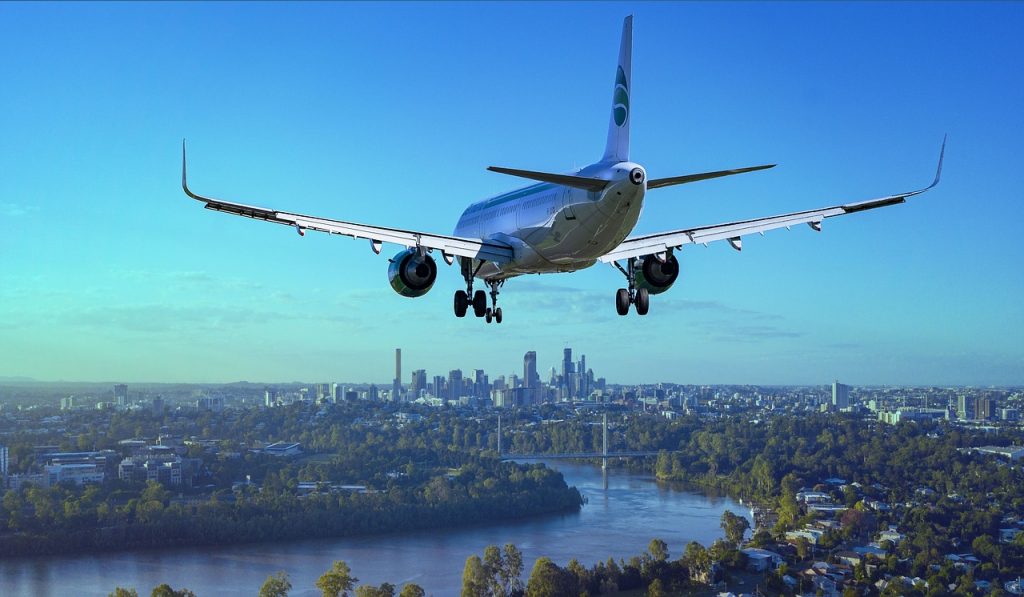 If there is one thing everyone loves is to travel. Whether we do it for business reasons or simply for pleasure, traveling brings us the opportunity of experiencing new alternatives and discover new places we would not be able to enjoy on a daily basis. But a lot of planning needs to be put into any travel in order for it to run out smoothly. Down bellow, you will be able to find some tips that could come out handy during your next journey.
Moving around in a rented car
Renting a car is always an amazing option when it comes to moving around a new and unfamiliar area. It gives us the option to move around freely, without the constraints or the language barriers that could be associated with public transportation.
A good example of this could be seen if you plan to visit the touristic island of Maui. This beautiful island has a lot of hidden gems that can not be reached using public transport. Rent a car Maui is an amazing affordable option to make sure you do not miss out anything on this marvelous island. They offer a big variety of rental cars, all with one of the best customer services in the island.
Because we do not have why to miss out anything when we travel.
Starting a new life in a new country
Sometimes, when we travel to a different country, it is not something temporal, but a permanent change. Starting a new life in a different country can seem like a scary experience at first, but with the right preparations, it should be a smooth transition.
A popular destination that people are choosing to move to permanently over the last decades has been Spain. But you may be wondering, how to move to Spain?
Moving to Spain is a relatively easy process, but there is a series of steps you need to take in order to do so:
Check out the different types of resident permits and Visas and choose the one that better suits you.
Check the requirements for said permit.
Find out if you can submit the paperwork before moving to Spain or you need to do so once you arrive to Spain as a tourist.
Prepare all the documentation needed for the paperwork.
Get your Visa and start enjoying your new life in Spain.
Choose an option for your stay according to your needs
One of the key aspects of every travel is to decide where we are going to be spending our stay in our destination. Nowadays, there is a wide variety of resorts available on the main tourist destinations, so spending time to decide on which one would be a better fit for us is always a good idea.
Take for example the beautiful city of Cancun. Cancun is one of the most visited cities in the world. There are a lot of luxury resorts in this city, but if you are looking for an original and exciting experience, we can not stop recommending Temptation Cancun Resort.
Temptation Cancun Resort is an exclusive resort that only admits adults +21 on their installations. They have recently reopened their doors with a timetable full of fun and sexy events you can not miss out. Because life is too short to spend it on traditional family destinations, try something original like Temptation Cancun Resort and live an once in a lifetime experience.
Save money by using public transport
Public transportation is an affordable option available wherever we decide to travel. A fast and safe way to travel around any country has traditionally been the train. Thanks to websites like Trenes.com you can check the schedules of all the trains available, buy your ticket online and get amazing discounts on the final price. This makes moving around a different country easier than ever.