ILMAP leads the way in quality for all types of water management hardware
For over 50 years ILMAP have been developing and refining the technology and materials used in the installation and management of water management. Using the wealth of experience gained through all those years in the field, they have been able to build a wide range of products that meet a huge range of specifications.
Specialising in nozzles, traps, collectors and other accessories, their products have a wide range of application across the production of drinking water and demineralized water, treatment of waste water and filtration and water treatment  for the pharmaceutical and food industry. With so much experience and innovation ILMAP is one of the leading filter nozzle manufacturers in the world.
Filter nozzles for water treatment for industrial and residential uses
Specialists Ilmap – Filter Nozzles Made in Italy provide a wide range of water filter nozzles  and nozzle strainer for water treatment.
Across industrial applications, the products cater for a variety of industries, including electricity  power generation, chemicals and pharmaceuticals, the food and beverage industry and the agricultural sector. But is also developed for domestic uses, such as in home swimming pools, irrigation and water softening filters.
Application can range from industrial water treatment and waste water treatment to water purification and ion exchange systems, all with the highest quality and safety at the forefront of development.
Parts are produced by state of the art modern injection moulding machines, known for reliability  and high standards of finish. Customers are always at the forefront and ILMAP prides itself on offering the best in customer service. With more than 700 m2 of warehouse, supply is assured and delivery procedures set to fixed lead times, so work can be planned accordingly.
It is not only nozzles, ILMAP also produces resin traps that guarantee effective protection against material losses in your system, in materials like plastic and stainless less as required.
Quality products in the best materials for the job
ILMAP has put a huge amount of effort in the research and development of their products over the years combining experience with the latest materials and efficient production processes.
The focus has been to ensure the best quality products, with dimensional accuracy and repeatability in the production time and design. Also a key focus is compliance with standard measurement and the control of the raw materials in production. So confident in their passion for good practices, they will open their factory for both client inspections and for certification bodies to review the procedures and controls.
With a fully functional test laboratory to allow testing of the pressure drop of the nozzles and the correct certifications available, it is easy to have confidence in the products.
Independently certified for guaranteed quality
All products are manufactured with top quality materials purchased from leading suppliers. Polypropylene, PVDF, ABS and masterbatches used are certified by the manufacturer for contact with drinking water according to the main current world regulations.
Even once the raw materials have entered production, and so the raw material certification becomes invalid, the final products are also audited at authorised laboratories gaining the following certifications:
ITALY – D.M. 174 del 06.05.2004
FRANCE – ACS Certification
UNITED KINGDOM – WRAS – BS 6920 Approved Material
"Suitability of non-metallic products for use in contact with water intended for human
consumption with regard to their effect on the quality of the water"
EUROPE – Food Safety Regulation – (EU) 10/2011 & 1935/2004 EC
"materials and articles intended to come into contact with food".
All offering reassurance for the purchaser in the standards that are applied, especially where the products come into contact with potable water. It is very important for any company involved in the purification or management of water to ensure that their suppliers follow these standards, and ILMAP are well prepared to meet them as part of their core principles of manufacturing.
Understanding The Risks That Come With Driving A Truck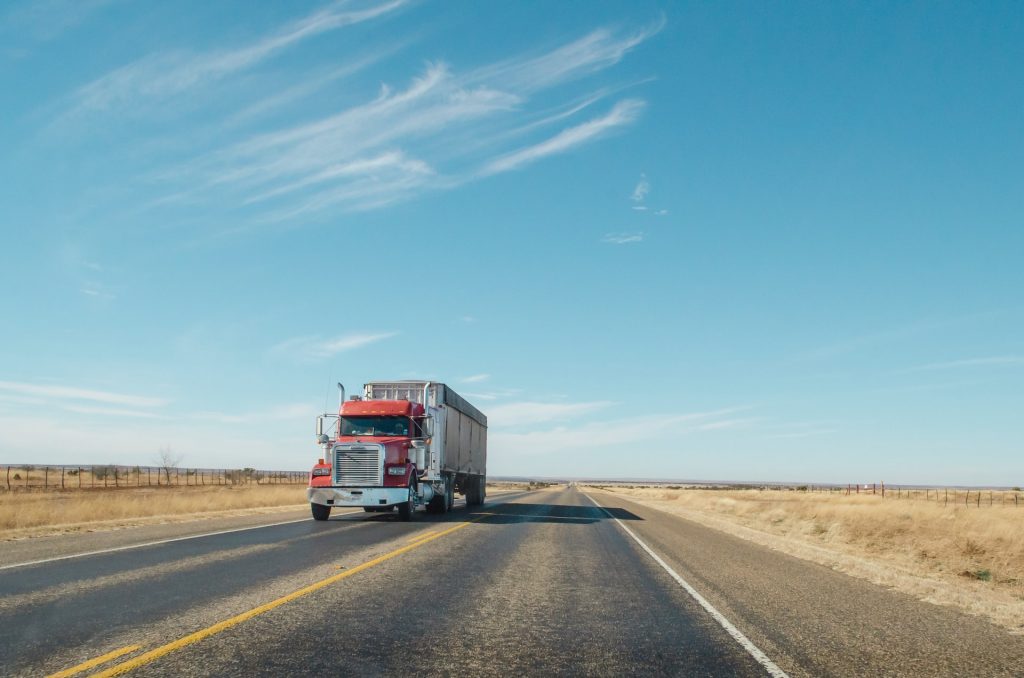 Being a truck driver is often seen as one of the easiest jobs around, with a lot of people assuming that this role is just a matter of going from A to B. In reality, though, the truck drivers that everyone relies on to transport food, goods, and other essentials have one of the most challenging jobs around. There are loads of risks that come with taking on a role like this, and this post will be exploring them to give you an idea of what the average truck driver has to contend with.
Theft & Robberies
Many of the world's criminals don't plan their attacks. Instead, they will act when they see an opportunity, and a heavily laden truck can be a clear invite to someone who is willing to break the law. Truckers have to work hard to protect their cargo, especially when they make overnight stays, with many professionals in this field choosing to sleep in their truck to make sure that they don't find themselves with nothing to deliver.
Accidents & Crashes
Accidents are becoming increasingly common on modern roads, with more and more drivers increasing the risk that a truck will hit something. If you ever find yourself in this position, you can discuss your case with an expert truck accident lawyer to make sure that you can get the help you need. This process can be hard, and drivers are often left without their truck while they work to get compensation. This can make it impossible to work, making an accident the last thing any trucker wants.
Accidental Death
Trucks are usually very large, carrying huge amounts of weight around with them over long distances. It can be all too easy for a simple mistake to result in someone dying, with pedestrians and other drivers to worry about. Causing an accidental death can be almost as bad as doing it on purpose, with people often going to prison when this sort of issue occurs. Taking advanced truck driving courses can be a good way to lower this risk.
A Dangerous World
It's no secret that the world can be a dangerous place, and truck drivers often have to visit places that are nowhere near as safe as their home to get their job done. This puts a huge amount of risk into the job, especially for truckers that carry expensive goods through places that don't have the right legal infrastructure to help them in an emergency. This sort of problem occurs quite often, but this is much rarer than the other issues on this list, as many truck drivers stick within their home country.
As time goes on, the role of a truck driver is going to change quite a bit. Autonomous trucks are already in development from several key companies, making it only a matter of time until the largest vehicles on the road are largely controlled by computers. Until this point, though, you are going to have to rely on your truck drivers for the items you need.
4 Ways to Boost Your Home's Value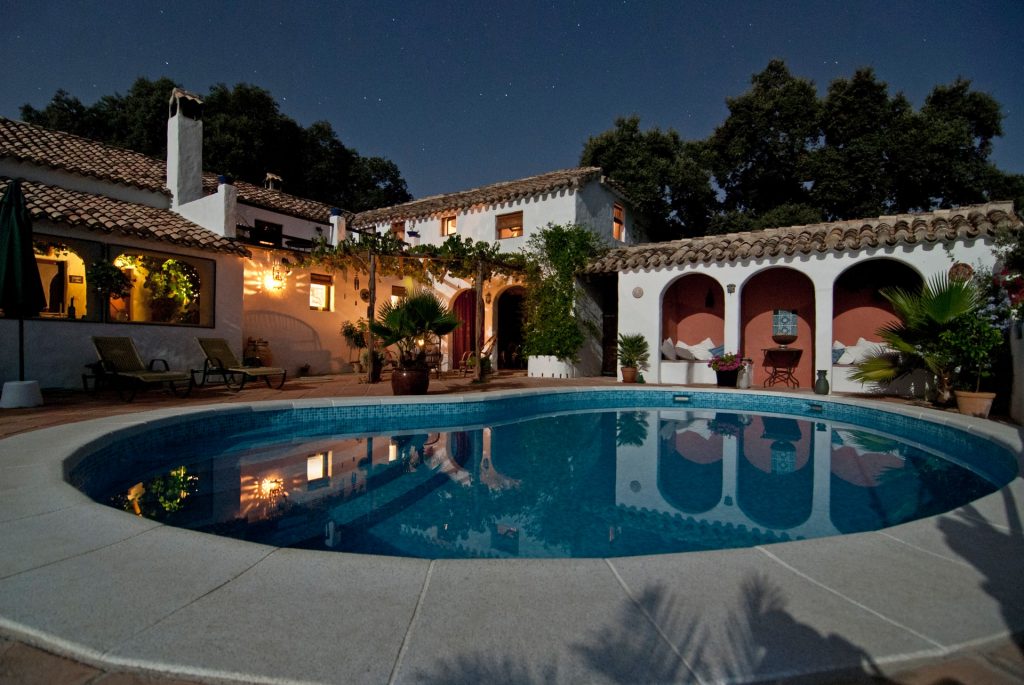 We all know how important it is to take care of your home to make sure that it lasts for as long as you want to live there (and beyond, too). But, when it comes time to move, you want to make sure you can get as much money as possible from your home. To do this, you need to think of how you can add value to your home now, and here are four of the best ways to do that.
Add Some Luxury
Luxury is not something everybody wants from their home. Some people prefer the modest and rustic styling of a family home, away from all the minimalist nonsense. However, there is the other side of this, and for others, luxury is a dream for homeowners.
There are plenty of luxury options available, too. These can include a home gym, a welcoming spa or large bathtub, or even an outdoor pool. You must research the best companies to install this, and find adequate Waterproofing and Concrete Supplies to make it a success, but whichever luxury options you add to your home, you're guaranteed to increase its value.
Make It Rentable
If your kids have moved out and it's just you, your partner, and the goldfish left, you can consider making your home rentable if you want to increase its value. Transforming your child's old room into a place for someone to stay during their travels is an easy way for you to make some money, but you can also take it a step further.
If you want to increase the value of one property, there are few better ways than to transform it into several properties. If you convert the upstairs area into an apartment, you (almost) double the property's worth, especially if you're in an appealing part of the city.
Consider Curb Appeal
Curb appeal is arguably one of the most effective ways to increase your property value without spending too much money. Often, it only takes a quick mow of the lawn and replacing the flower beds to make it more attractive. You can also add a fresh coat of paint that will make your home stand out, and this will immediately attract the right kind of attention, especially compared to the drab colors of other homes on the block.
Expand the Space
Renovations and extensions are two excellent ways to maximise your home's value as they will immediately add more space. This is perfect if you want to modernise your home by upgrading the kitchen or adding an en-suite to the master bedroom.
However, some renovations can be more hassle than they are worth. So, before you do anything, make sure you research reliable construction companies in your area so you don't get taken for a ride.
Boosting Value
Improving your home's value can be expensive, but hopefully, the work is good en0ugh that it adds at least a zero to the end of your property's price when it goes up on the market. If you can't afford a substantial renovation or installation, there are also small but effective options to consider. It's all about what you want, what you can afford, and how much you need to spend on your new home.
How To Offer Further Value To Your Clients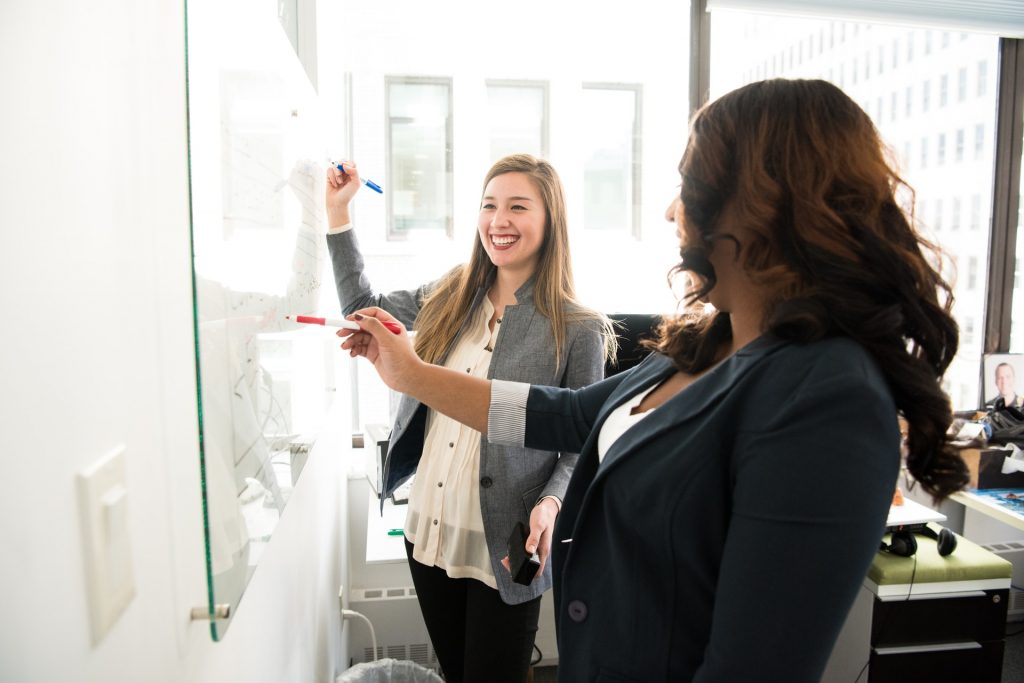 It's important to never take your clients for granted. That said, sometimes businesses can get lazy, especially when it comes to taking care of their most loyal. It can even be that businesses make riskier decisions as a result, or just expect their clients to follow them everywhere.
If 2020 has proven anything, it's that businesses simply cannot rely on the past to dictate their future. For this reason, moving into the new year can provide us all with a chance to consider how to make the most of our presence, and how to keep those who trust us as a firm around. For this reason, figuring out a few ways to offer further value to your clients can only be a good thing. Not only will this allow them to recommend you more sincerely, but they will retain their consumer confidence for now and throughout the rest of this year, which is never something to be taken for granted as everyone is having to manage their financial affairs more tightly.
But how could you achieve this/? Let's consider:
Offer A Modular Service
It can sometimes be that offering a modular service is best. That is, changing your packages to ensure staff can buy what amount of your service or product set they want can be a great idea. For instance, if you sell desks, why not also sell desk parts so people can upgrade? This way, you can encourage purchases that may not have otherwise happened. It can also help you better appeal to more people, people who believe that a modular service is the essence of business promotional confidence.
Use Outsourced Help Where Appropriate
It can be a great idea to offer certain services that may go above your reach, just to go the extra mile for certain clients. For this, you might not have to completely refer them to another service. Using an outsourced helper, such as a graphic designer, printer or someone with technical or consulting capacity, can really help you deliver the best of the best. They may also help you better your services through advice and direct assessment of your services, helping you avoid learning the hard way. Contractors can help you out in a pinch, or serve as long-term aids. That can be a boon for many businesses through and through.
Listen To Their Needs
Of course, you can think up a million methods to help your clients, but do you actually know what they want? It can't hurt to ask sometimes. This doesn't mean the customer necessarily knows what they want, or how they are best served, but it's worth taking their opinions into consideration when designing your future. This might influence you when making the tough decisions, or when considering your future marketing, or even if just wanting to determine who cares enough to respond to your survey. It can truly make a huge difference going forward.
With this advice, you're sure to offer further value to your clients, and to connect with them more readily, through and through.