ETIAS, the new permit you will need to travel to Europe from the US starting 2021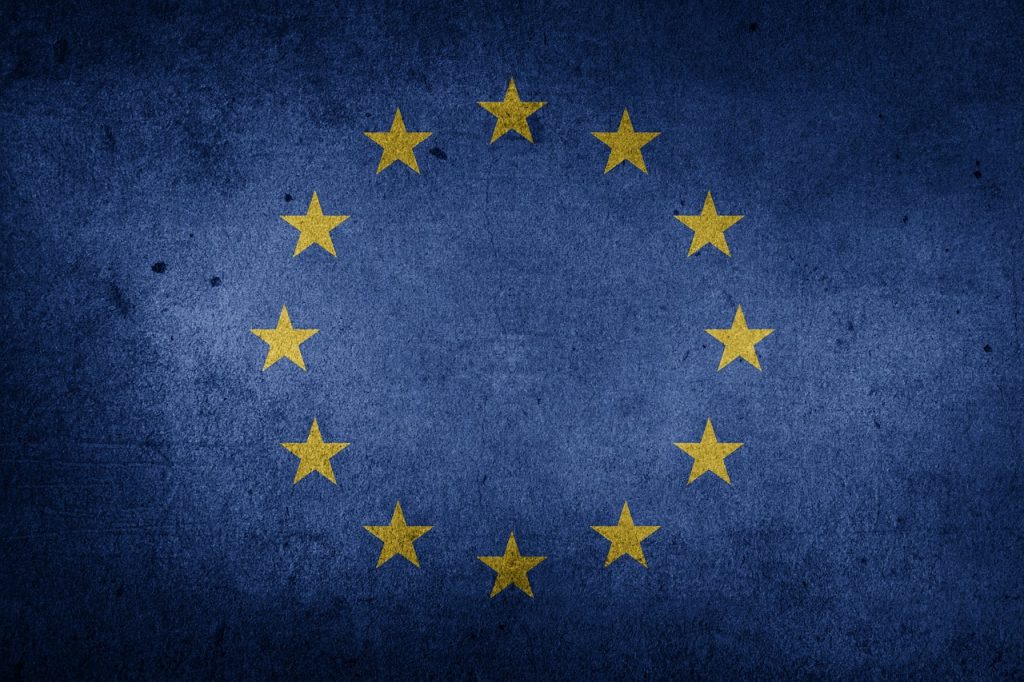 Last April the European Parliament and the European Council confirmed at the final agreement for the creation of the European Travel Information and Authorization System (ETIAS), a registration system for all visitors from third countries that are now exempt from visa. In order to strengthen border security, the European Commission proposed the creation of this system which will enter into full operation in 2021.
The ETIAS authorisation is not a visa. Once operational, it will carry out pre-travel screening for security and migration risks of travellers benefiting from visa-free access to the Schengen area. When arriving at the EU borders, travellers from the United States of America will need to have both a valid travel document and an ETIAS authorisation.
What countries will require it?
The ETIAS will facilitate access to countries within the Schengen Area to travelers from third countries that do not currently require a visa in order to improve security and to prevent irregular immigration. Therefore, to know if you need to use ETIAS or not, you will first have to find out if the country you want to visit falls within the Schengen Area, and you will also need to know if your country was visa-exempt until now.
Schengen Area Countries
It is important to remember that not all 28 countries of the European Union (EU) are part of the Schengen Area and that not all Schengen countries are part of the European Union. Great Britain and Ireland, for example, are part of the EU (Great Britain is scheduled to leave after Brexit), but not the Schengen Area; while Norway, Switzerland, Iceland and Liechtenstein are part of the Schengen Area, but not members of the EU.
Therefore, an ETIAS waiver will be required to visit the following countries: Germany, Austria, Belgium, Denmark, Slovakia, Slovenia, Spain, Estonia, Finland, France, Greece, Hungary, Iceland, Italy, Latvia, Liechtenstein, Lithuania, Luxembourg, Malta, Norway, Holland, Poland, Portugal, Czech Republic, Sweden and Switzerland.
Countries' citizens who will need to apply for ETIAS.
As stated above, ETIAS will be required to travelers from countries that do not require a visa. Currently, individuals from the following 57 countries do not require Schengen visas to visit countries in the European Union. However, with the arrival of ETIAS expected in 2021, passport holders of these countries will require an ETIAS waiver to travel to Europe for the purposes of tourism, business or transit for a short 90 days stay in any 180-day period.
How is it going to work?
Prior to traveling, those interested in acquiring an ETIAS waiver must fill out an online application providing with basic information (name, age, occupation, passport number, country of entry in Europe). In addition, they must answer a few questions on safety and health issues, among others. Approval often takes minutes once your ETIAS application is complete, and the maximum amount of time for approval is only four days.
What do I need to apply?
All you need to apply is a valid Passport, a credit or debit card to pay the fee and a completed ETIAS application. Since it's a visa waiver, you won't need any further paperwork. And, unlike visa applications, ETIAS doesn't require an interview at any embassy or consulate.
How do I apply?
The ETIAS application form is already available online, although its use won't enter into force until 2021. You can apply for your ETIAS until 5 days before your trip, but the sooner you start the process, the better. Once in the application form, you'll be prompted to provide your passport details and asked to answer a list of security questions. It's vital that your application be error-free and that the information is an exact match to your passport. Any discrepancies between your ETIAS application and your passport could cause a delay in processing and/or approval You'll also need a credit or debit card to complete the process.
Once you're finished, the form is submitted immediately and you will receive an email with the information of you of approval status. You should receive the email within minutes, although sometimes issues on approval status could take up to four days to be sorted out.
How much is it going to cost?
Each applicant over 18 years old will have to pay a 5€ travel authorization fee. The payment must be done online during the application process.
How long can I use it for and when does it expire?
The ETIAS can be used for stays up to 90 days in a period of 180 days. The travel purposes covered by ETIAS are tourism, short-term business such or conference and qualifying medical procedures. Your approved ETIAS will last for three years, but it might expire sooner if your passport does. You will have to re-apply for ETIAS when you get a new passport.
National Police arrests 60 people for money laundering in Majorca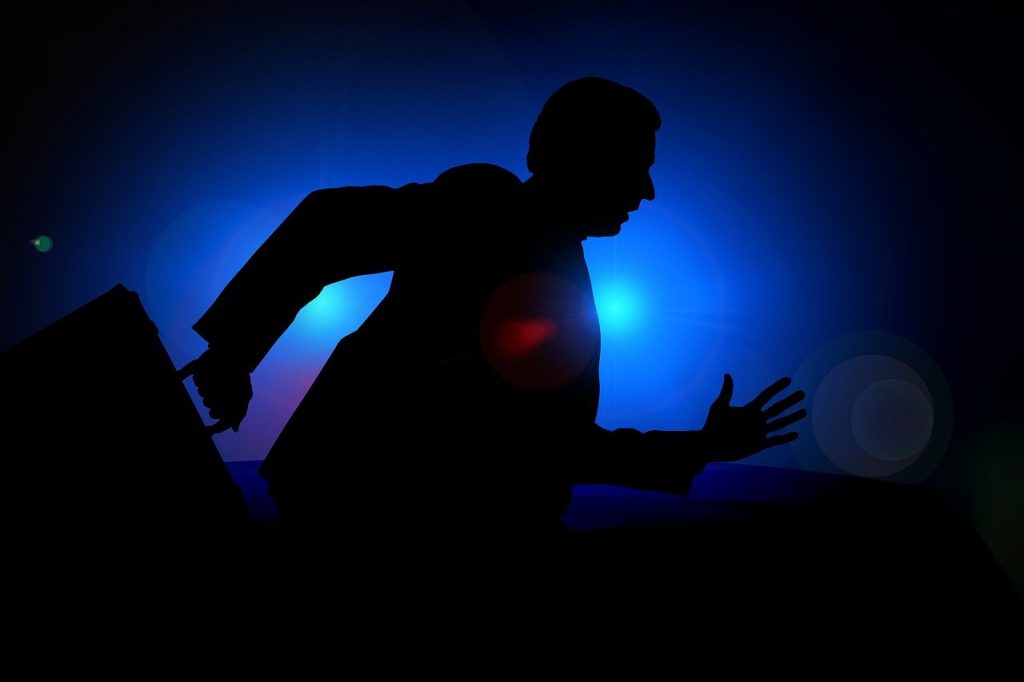 In Mallorca, the National Police have dismantled a criminal organization allegedly dedicated to laundering drug money. According to preliminary investigations, those involved are alleged to have laundered more than one million euros over the last year.
At the moment, the authorities have arrested a total of 60 people for the alleged crimes of money laundering and false documentation. Although investigations are still ongoing, leading Spanish criminal lawyers have pointed to the possibility of an increase in the amount of money laundered.
In addition to this, specialists in Criminal Law and Financial Crimes such as Luis Chabaneix have pointed out that during the next few days the number of arrests could increase, both in Madrid and in Mallorca. It should be noted that of the 60 arrested, 55 were arrested on the island and the other five in the city of Madrid on Sunday, May 16.
Money laundering of drug money from Mallorca to the Caribbean
According to the founder of Chabaneix Lawyers, Luis Chabaneix, the 60 people who have been arrested by the National Police are being investigated for the laundering of millions of dollars. It is presumed that more than one million Euros from drug trafficking activities have been sent to Latin American countries such as the Dominican Republic and Cuba, and even shipments to the United States have been registered.
In these countries, the money diverted by the criminal association has been used for the purchase of real estate and vehicles. For this reason, the National Police is in permanent collaboration with the North American, Cuban and Dominican authorities in order to dismantle the activities of this group in the different countries.
Likewise, among the main information provided by the authorities, it should be noted that more than 400,000 Euros in cash were seized from the hands of those arrested in Mallorca. Similarly, the police searches carried out on the island led to the seizure of multiple luxury items and accessories, a total of three kilos of cocaine and approximately 60 kilograms of cutting substances.
Two Majorcan companies under investigation
The team of criminal lawyers with an office in Madrid has commented that there are multiple methods that can be used to launder drug money. In the particular case of the criminal organization headed by a nationalized citizen of Cuban origin, one of the methods used to divert the money was international bank transfers.
For this purpose, the use of linked bank accounts of certain front men was a fundamental element. In addition, the case includes investigations of split money transfers through call shops.
On the other hand, through an official statement, the National Police informed that two Majorcan companies have been linked to the ongoing investigation. The reason for this is the issuing of fraudulent invoices for a value close to 200,000 euros.
Through these methods, the criminal organization has managed to launder capital inside and outside the country, legalizing large sums of money allegedly originating from drug trafficking. Undoubtedly, the arrest of the 60 people involved, including the leader of the organization, is a serious blow to the laundering of drug money in Spain.
Seasif's Franco Favilla discusses the post-Covid economy and the price of gold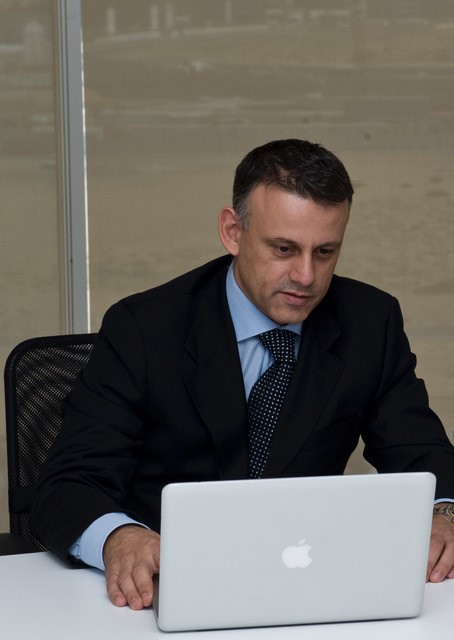 Although the Covid-19 pandemic isn't over yet, there has been much discussion on the idea of a "post-Covid" economy, especially with the beginning of vaccination efforts in some countries. With markets throughout the world suffering the economic effects of the virus, experts have been looking towards the future –– and one of the topics that often comes up is the price of gold.
In August, the price of gold exceeded US$ 2,000 an ounce for the first time, driven by multiple factors. However, in November, advancements in Covid-19 vaccines led to a decrease in this trend, a result of the turbulent period we are going through.
"Regardless of the market volatility and the price changes that could occur over a given period of time, the fundamental fact is that the price of gold over the course of 2020 has reached an all-time high, and this, in my opinion, is very good news for the world economy," explains Franco Favilla, founder and CEO of Seasif, a multinational company active in the extraction and trading of gold and oil.
According to Mr. Favilla, the main problem of the pre-Covid economy was the completely arbitrary nature of international finance. At one time, a ton of gold corresponded to a ton of currency, but since the 1980s, and at an impressive rate since 2000, the gap has widened enormously, so much so that today the relationship between the world's currencies and gold is enormously unbalanced.
Total gold reserves around the world cover only 30% of currencies. This means there is nothing to cover and guarantee the value of money. In short, money has turned into a pure convention, a pure agreement between parties acting outside the market. Gold, on the contrary, guarantees democracy, because it protects savers and the market, offering an objective value for parameterizing every transaction.
"My hope, therefore, is that the crisis caused by Covid-19 will help to change finance, making it less 'phantom' and more linked to an objective dimension, based on gold, with obvious advantages for the real economy. Gold protects consumers, the most important component in any economic system: if you don't have a market made up of consumers with a certain level of wealth, how can you sell? To whom? Consumer protection must come first, and gold is one of the main ways of protecting them," states the CEO of Seasif.
Sustainability has also been at the forefront in discussions about the post-Covid world, as countries look towards establishing a more resilient global economy, one able to better withstand such events in the future –– and "green gold" may well be a part of that future. Green gold, in a sense, can be considered the "gold of the future" due to its ethical and sustainable extraction process. Seasif produces green gold, with a department entirely dedicated to green, and has allocated economic incentives to its continued production.
Even as 2020 draws to a close, the future may still look uncertain. But for those searching for greater security, gold may be one of the few certainties left.
How much money do you need to live comfortably in Spain?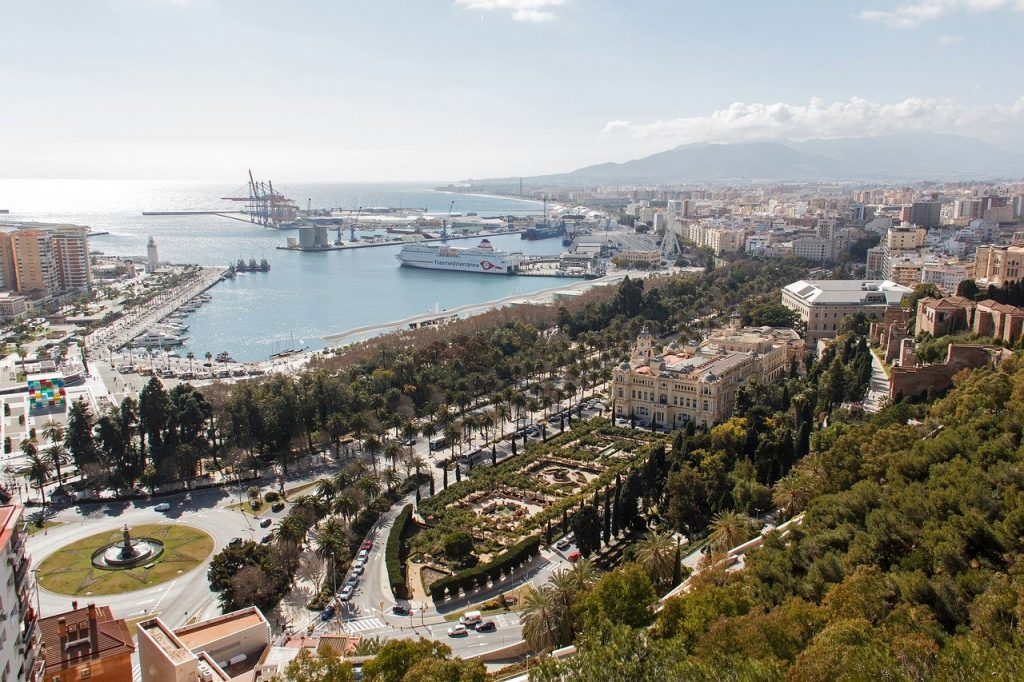 There are plenty of reasons why you may be thinking about living in Spain: its population is friendly and kind; its climate, especially in the coastal areas, is enviable; its gastronomy is incredible… but, what about its prices? What is the most affordable way to live in Spain?
Perhaps the most important question if you decided to go: would it be better to buy instead of renting a property in Spain. Or yet living in a Spanish residence?
Spanish cities where to live cheap and well
In the geographical variety that Spain presents, we can find many differences in average salaries and the standard of living that reside there would require. The areas of Galicia, Extremadura, Castilla y León, together with Almería and the south of Alicante usually have a lower price of euros/square meter in their homes. The quality of life is really appreciable, but you should know that there are fewer possibilities for business and transports.
The autonomous community of the Basque Country, Catalonia, and Madrid, which have higher than average incomes (normally more than 24,000 euros per year), also have higher prices. However, Madrid has such a wide range of rents that it sometimes makes them cheaper than other countries.
In addition, and taking into account the tourist seasons, the areas of Valencia and Andalusia are normally a preference when it comes to living in Spain for a while or even spending your retirement. Although day-to-day life can be more expensive than in other areas of Spain, the mild climate and variety of leisure options are often worth it in the long run.
Whatever your option is when moving to another country, especially if you don't know its legal system, can be very tiresome. That's why our advice is to try to contact local agencies (that speak English) to give you fair and fruitful advice. For example, to move to Andalusia, we usually recommend Tejada solicitors.
I have already decided on the place. Now what?
Well, if you have already fully immersed yourself in the streets of a beautiful city that we have talked about, what should be your first step?
Decide what kind of stay you want to be in (since your future economic situation will also depend on this: taxes, permits…). You may have already chosen, for example, property conveyancing in Marbella, but it is recommended that you also think about renting a property, because it can be very profitable while you are in your other place of residence.
To sum up, before moving to a Spanish city, decide if you want to spend a little more money per month in exchange for the exceptional conditions that their precious land can give you; secondly, contact a reliable agency that will help you make the best investment and even more, apply for a Spanish residency if you are decided to stay for a long time.
And remember: a move is always a new beginning.