The nursing profession is one of the most important institutions in the country. They provide care and assistance to those in need every single day. They do so with a kind heart and expert training and knowledge. The nurse's job is one of the most emotionally difficult on the planet. Despite that, it's also one of the most enriching and fulfilling job roles. They work with talented specialists and nurses on a daily basis and they aid the recovery of patients. It's a wonderful thing to watch someone you've cared for make big change.
Unfortunately, the nursing profession is approaching a difficult period. The healthcare system is expanding rapidly to cater for a growing and aging population. Nurses themselves are growing older with more reaching retirement than enrolling in nursing courses. There are too many leaving and not enough joining the profession. It is leading to a stretched workforce that may eventually collapse.
Aging nursing population
The majority of nurses are 'baby boomers'. Born after the second world war, they entered the profession in the late 1970s and early '80s. This large sector of the nursing workforce is slowly heading for retirement. Without large numbers to replace them, it could leave a wide gap. The process of recruiting new, young nurses will be crucial to securing the future of our health services. This aging population has been loyal and long-serving. The physical and emotional toll accumulates after years of service.
Expanding healthcare
The population is growing at a rapid rate. With birth rates on the rise and immigration increasing, the health care system is forced to expand. To accommodate growing numbers, there are now more hospitals than ever. There are more beds, equipment and research teams. However, the number of doctors and nurses are not rising at the same rate. It's leading to stretched human resources and thinner numbers on the ground. Nurses are now responsible for more patients on a ward than they previously were. The level of expansion is not sustainable without more nurses.
Aging population
It's not just increased numbers of people that is causing the problem. It's the fact that the average life expectancy is creeping upwards too. Thanks to incredible leaps forward in healthcare, our population is living longer. That is great news, but it does put a strain on resources. The elderly require more care, particularly from nurses. The nursing industry is slowly evolving to take in more residential care. It take nurses out of the hospital and puts them in the homes of aging population. Increased number of elderly people means more hospital visits and more residential care. It requires more nurses.
Not enough teachers
The country doesn't just need more nurses, it needs more nursing teachers! Some schools have reported turning down applications because they simply don't have the resources to teach. Nursing is an exhausting career, both emotionally and physically. As long-serving nurses reach retirement, they are looking to relax and put their feet up. They're craving a well-deserved rest! Most are not considering a move into teaching to pass on the torch. With that in mind, there are less pioneers ready to teach the next generation.
Adapted job roles
We have already touched upon the aging population crisis. One of the big consequences of that is the rise of care homes and residential nursing. It's not just hospitals that are expanding. It's the ancillary services too. More and more nurses are moving into the residential nursing sector. It's a slower paced career move with much less stress. It's a welcome break from the intense environment of a hospital. Other nurses are moving out of hospitals and into research and development positions. The pharmaceutical industry is also stretching wider and recruiting experienced medical professionals. This spread of jobs is leaving a big hole where it is needed most.
What can you do?
So, what exactly is the answer here? First of all, awareness is key. Articles like this help draw attention to the problem. It's crucial that we share this information and encourage the spread of knowledge. It's an issue that needs to be put on the table and addressed. If you think you might be interested in becoming a nurse, then take active steps. You can now earn your nursing degree online and become qualified in just a couple of years. If you're an existing nurse, consider lending a hand to the teaching world. Join the legion of teachers and pass on the skills and knowledge.
The future of nursing and health care is in a precarious position. More nurses are needed urgently; now is the time to take action.
10 Tips for Starting Your Own Architectural Firm
Are you an architect with a dream of starting your own firm? If so, you're in luck! Starting your own architectural firm can be a very rewarding experience. However, it's not without its challenges. This blog post will discuss tips for starting your own architectural firm. With these tips, you'll be well on your way to launching a successful business!
1) Identify Your Niche:
You'll need to identify the type of architecture you want to specialize in before getting started. This could be anything from residential homes, commercial buildings, public spaces, or any other niche within the architectural field.
2) Build a Network:
As an architect, your network can make or break your business. Make sure to establish relationships with clients and potential partners as soon as you can. Joining local networking groups and attending events can help you build valuable connections.
3) Secure Funding:
If you don't have enough capital to get started, consider applying for grants or loans from government agencies or investors. Having some capital behind you will give you more freedom to pursue projects that align with your goals and vision for your firm.
4) Develop a Business Plan
A successful business requires a plan. Your plan should include your vision for the firm, as well as strategies for marketing and managing finances. Having a clear roadmap to follow will make it easier to stay on track and reach your goals.
5) Protect Yourself Legally
It's important to protect yourself legally when starting an architectural firm. Make sure you understand all of the relevant laws in your area, including licensing requirements and zoning regulations. You'll also need liability insurance in case something goes wrong with one of your projects.
6) Invest in Technology
In order to keep up with the competition, you'll need to invest in modern technology and tools. This could include anything from computer-aided design (CAD) software to a paper folding machine. Investing in the right technology can help you streamline processes, save time, and create a better final product.
7) Marketing
Marketing is key to the success of any business. Make sure you have a good plan in place for reaching out to potential clients and increasing your visibility. Social media, content marketing, and search engine optimization (SEO) can all be helpful in this regard.
8) Hire Talented Employees
If you want your firm to stand out from the competition, you'll need to hire talented employees. Look for individuals with experience in the architectural field who share your vision and passion for design.
9) Develop a Brand
Creating a unique brand identity is essential if you want your firm to stand out from the crowd. This could involve creating a logo, website, or slogan that captures the essence of what your firm stands for.
10) Stay Flexible
The architecture industry is constantly changing and evolving, so it's important to stay flexible and adapt to new trends. Don't be afraid to try something different or take risks when necessary. Doing so can lead to greater success in the long run.
Starting your own architectural firm can be a rewarding experience, but it requires planning and dedication. Make sure to follow these tips when getting started to ensure that you set yourself up for success!
6 Affordable Ways to Take Care of Your Dental Health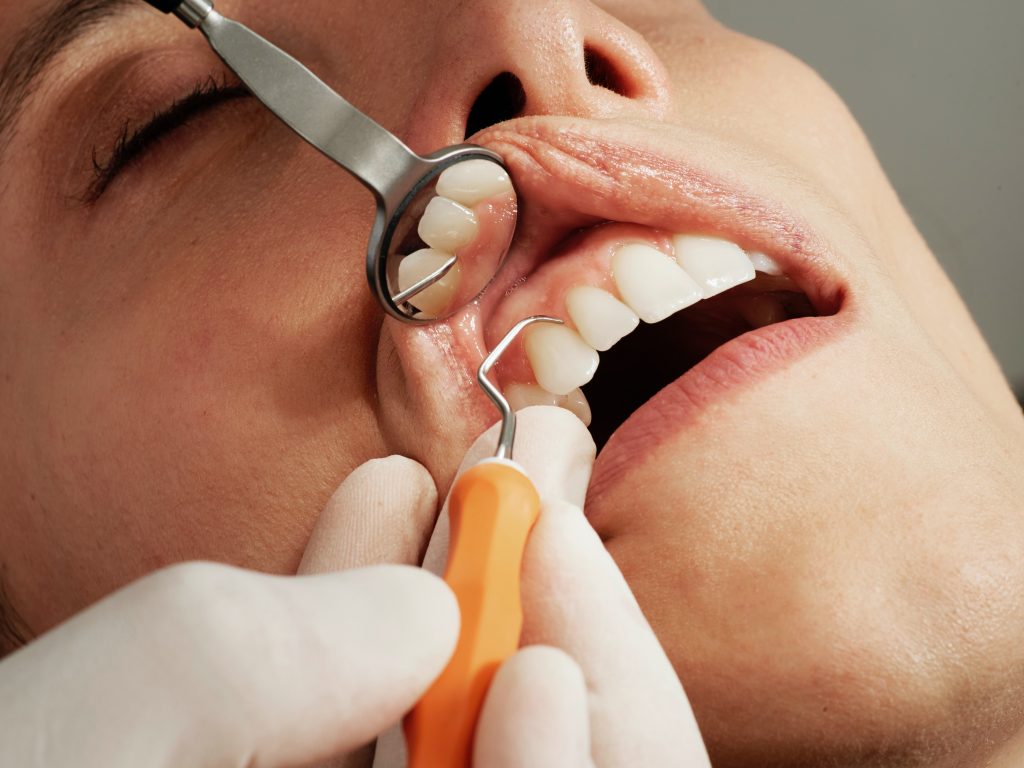 While many patients are looking towards dental tourism to get their dental health back in check, the good news is that you don't need to. While yes, sometimes dental health care can, at times, be fairly pricey, there are things you can do to make sure that it's affordable. So, here are some tips for keeping your dentist visits easy and affordable.
Brushing twice a day
Getting rid of bacteria in your mouth can be as easy as brushing twice a day. But it's important to follow the proper technique for doing so. If you need more clarification, you can ask your dentist for advice. Bacteria in the mouth cause cavities, gum disease, and other dental problems. Getting rid of the plaque in your teeth is important to keep them healthy.
Flossing everyday
Flossing before brushing is one of the best things you can do for your oral health. Performing this dental hygiene routine can prevent gum disease and tooth decay. While you're flossing before brushing, you'll also remove food particles that are stuck in between your teeth. It's also easier than brushing. In fact, flossing first can even increase the concentration of fluoride in your mouth. Fluoride strengthens your teeth's enamel, which can help prevent cavities.
Having cash set aside for dental emergencies
While no one likes to think about dental emergencies, it's so important that you do. Having cash set aside for dental emergencies is a smart way to ensure that your teeth stay healthy. A dollar spent on cleanings and X-rays can save you a lot of money on more expensive procedures down the road. Getting treated for an emergency is never convenient, and trying to figure out how to pay for it can be stressful. So, make sure you have some type of emergency fund for something like this.
Avoid sweets
While it's fine to eat sweets in moderation, it's best to try to avoid this unless it's a special occasion. You've probably heard it enough times, but sugar can cause cavities. Ideally, you stick to drinking water and limit your sugar and salt intake.
Create an at-home oral care routine
Whether you're wearing a teeth retainer or not, you're going to need to have some type of oral care routine each night at home. Taking care of your dental health at home is a great way to avoid expensive trips to the dentist. You can save money in the long run, and you can prevent major issues that can cost hundreds of dollars to repair. The two most important things you'll need to do is brush and floss. This keeps your gums and teeth healthy and free from cavities and gum disease.
Regular dentist visits
It's also important to visit your dentist twice a year. Your dental hygienist will check your mouth for signs of oral cancer, gum disease, tooth decay, and other problems. They will examine your teeth and take x-rays of your mouth. This will help them determine if you need more in-depth treatment. Your dentist can also recommend a home oral care regimen tailored to your unique needs.
This includes the use of mouthwash, which can help remove plaque and freshen your breath. By all means, you should always take advantage of this. How can this be affordable? Well, by going to the dentist twice a year, they'll be able to fix and prevent any potential issues before they even begin.
How to Look After Your Health Despite Your Disability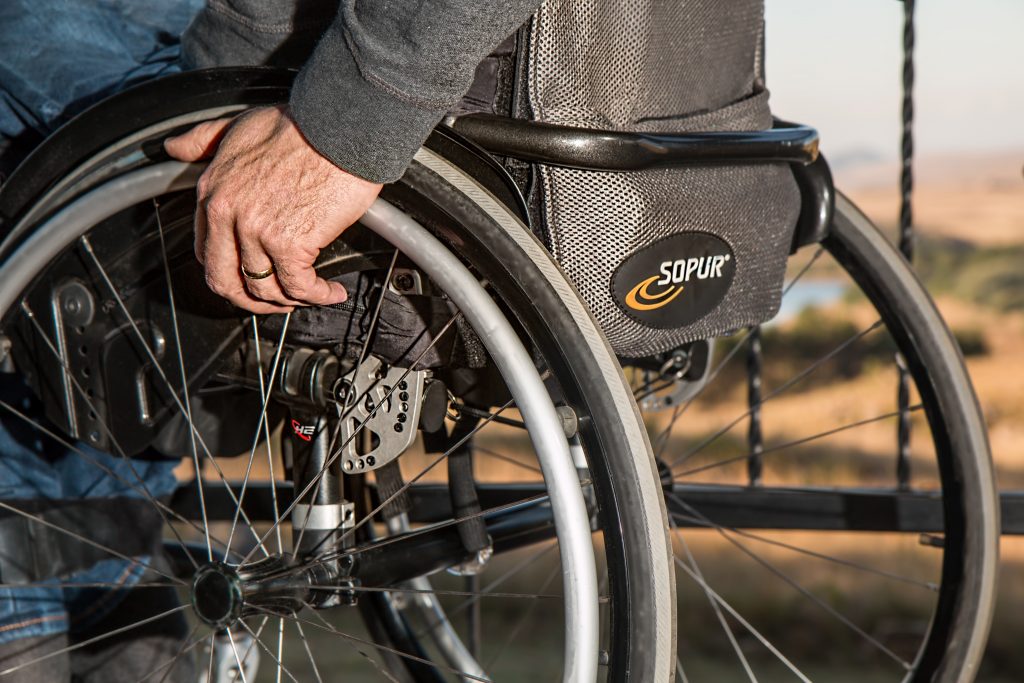 It's important to stay healthy despite your disability. There are many risks associated with not looking after your general health, but there are also many benefits to putting more effort into these issues. Here are some tips for staying healthy despite your disability.
The Importance of Staying Healthy Despite Your Disability
There are a number of risks associated with not staying healthy despite your disability. These include an increased risk of infection, an increased risk of falls and other accidents, and an increased risk of chronic diseases such as heart disease, stroke, and diabetes.
Tips for Staying Healthy Despite Your Disability
Eat a Healthy Diet
Eating a healthy diet is important for everyone, but it's especially important if you have a disability. A healthy diet can help you manage your weight, get the nutrients you need, and maintain your energy levels. There are lots of things you can do when you're planning your meals:
Choose foods that have less fat and sugar. Fatty and sugary foods can contribute to weight gain, which can put a strain on your joints and muscles.
Include lots of fruits and vegetables in your daily diet. Fruits and vegetables are packed with essential vitamins and minerals, and they can help you stay hydrated.
Make sure you're getting enough protein. Protein is necessary for tissue repair and growth, so it's important to include it in your diet if you have a disability.
Getting Regular Exercise
Exercise is important for everyone, but it's especially important if you have a disability. Regular exercise can help improve your flexibility, muscle strength, and overall mobility. It can also help reduce pain levels, improve mental health, and boost your energy levels. If you're not sure where to start with exercise, talk to your doctor or physical therapist about an appropriate workout plan for you. There are also many adaptive fitness programs available that cater to people with disabilities.
Seeing Your Doctor and Dentist Regularly
It's important to see your doctor and dentist regularly regardless of whether or not you have a disability, but it's especially important if you have a disability. This is because people with disabilities often have additional health concerns that need to be monitored closely. Make sure to keep up with all of your appointments and follow any treatment plans that your doctors recommend. Looking after your teeth is key so you can keep issues like tooth decay and infections at bay.
Managing Stress
Stress can take a toll on your physical and mental health, so it's important to find ways to manage it. If you have a disability, you may find that you're more susceptible to stress due to your limited mobility or chronic pain. There are lots of things you can do to help manage your stress levels:
Identify your triggers. What are the things that tend to trigger your stress? Once you know what they are, you can start to avoid or remove them from your life.
Practice relaxation techniques. There are many different relaxation techniques you can try, such as deep breathing exercises, meditation, or yoga.
Talk to someone. Sometimes talking to a friend, family member, therapist, or other support systems can help relieve stress.