Why India's Mars Mission is about more than power and prestige
Space travel has historically been closely tied to competition for political prestige and influence in international relations, but the Nov. 5 launch of India's Mars mission orbiter spacecraft by India has proved there is much more to it than that.
The fact that India's first inter-planetary satellite was built by its own homegrown scientists in barely 15 months, at a record-low cost of $73 million, has become a matter of intense pride, and part of Indians' collective psyche.
It was a can-do, Sputnik-like feeling that defied the usual lament that defines average Indians who feel let down by daily governance failures and infrastructure bottlenecks of a dysfunctional governance system. That same system delivered a psychological ticket into the wider solar system for Indian people who crave grand achievements and global recognition for their scientific human capital.
The widespread joy in the nation at the launch of the India's Mars mission orbiter, Mangalyaan, should not be mistaken for vanity or escapism, however. Patriotic Indians are acutely aware of the rising profile of their country in global economics and geopolitics, alongside other emerging powers belonging to BRICS and similar groups. Every milestone in advanced rocket science, literally a rarefied and sophisticated field that few nations can master, is a shot in the arm for national self-confidence, showing that India is headed for global leadership. When the chips are down, or if there is a national calamity, memories of the Mars orbiter blazing a trail in the sky will sustain the faith that the future belongs to India.
Perception of competition with China
Many analysts argue that India is engaged in a space race specifically with China, and that the former's Mars orbiter was spurred on by the failure of China's Yinghuo-1 mission to Mars in November 2011.
The Indian Space Research Organization's chief scientist, K. Radhakrishnan, rejects such comparisons, however, saying: "We are in competition with ourselves, in the areas we have charted for ourselves." For the scientific community, which is directly involved in high stakes projects such as the Mars orbiter, it is obvious that they set goals internally and are determined to achieve them. However, the belief that India is trying to steal a march over China is widespread.
China's state-owned media have also echoed this perception, by reacting with jealousy or wariness to India's Mars mission. The Global Times, published in Beijing, tried to reassure nationalistic Chinese readers that in space technology, their country "has already been in advance of India" and that China "has no choice" but to invest more in its own space exploratory abilities "in front of an India that is striving to catch up with China."
Yet, unlike in the Cold War era, when the USSR and the US engaged in a spectacular tit-for-tat space race while remaining economically and politically estranged from each other, China and India today have a booming trade relationship and are not engaged in any outright ideological confrontation. If there is a "new Cold War" rivalry now, it is more between a whole group of powers led by Russia and the US.
There are elements of a Cold War mindset when China and India square off in strategic competition, but it remains embedded within the liberal framework of economic globalization and cooperation. The Chinese Foreign Ministry's call for "joint efforts" in space exploration after India's Mars orbiter launch underlines the complexity of this key bilateral relationship in Asia.
India is mindful that the strides it's making in space science can also be a medium for enhancing international cooperation. For instance, its Moon mission in 2008 won the International Cooperation Award from the International Lunar Exploration Working Group for carrying a payload of as many as 20 countries.
As India's satellite launch capacity expands, it can also offer friendly countries a platform for joint space exploration and help to mitigate predictions of galactic war. Through technology, India can assume international leadership in cutting-edge dimensions and issues.
India's Mars Mission – Race to be first in Asia
Missions to Mars are treacherous, however. Scientists at the Indian Space Research Organization point out that 30 out of a total of 51 Mars missions, from various countries, have ended in failure.
Bets are currently being placed on whether India's Mangalyaan (Mars Craft) will succeed in reaching Mars' orbit and detecting possible signs of life there in the form of methane gas.
The satellite is projected to reach its destination, 400 million kilometers away, by September 2014. Asia's two largest economic powers, Japan and China, launched their own Mars missions in 2003 and 2011, respectively, but neither of them reached Mars' orbit due to technical problems. Regardless of the current euphoria in the Indian media surrounding the launch, the scientific verdict on Mangalyaan will only come later. A sobering reminder comes from India's first lunar mission, Chandrayaan, which was designed to explore the moon for two years, but was declared lost after 312 days due to technical snags.
India is only the sixth power to embark to Mars. If India's Mars mission succeeds, India would be the first in Asia to do so, and only the fourth in the world after the Soviet Union, the US and the European Union.
Military angle
There are obviously military applications to India's space program, and India's longstanding National Satellite System, now in its third decade, has long been closely linked to its Integrated Missile Development Program,
which built India's intermediate-range ballistic missiles. Today, India can boast of an intercontinental ballistic missile (ICBM) named Agni V with a strike range of 5,000 kilometers. This is due in part to the cooperation between the civilian scientific community and the defense industry.
Since the weaponization of space is now in full throttle, with the Chinese competing hard against Russia and the US, one benefit for India of projects such as the Mars orbiter mission is that it demonstrates the country's long-range military potential. It is tacitly acknowledged that the civilian space program brings strategic benefits to the country, as military thinkers say space will be the arbiter of future wars. The potential dual use of space technology is why the Chinese media has reacted to India's Mars orbiter by reminding the Chinese people of the need to "construct our comprehensive strategic power."
Brainpower versus naysayers
As can be expected in a developing country with a free media, in the run-up to the Mars orbiter launch Indian opinion makers also considered the opportunity costs of space missions. Even though the costs of Mangalyaan are revolutionarily low by global standards and a feather in the cap for India's famed 'frugal innovation' industry, some in India complained about "wasteful expenditure" on nationalistic ego trips, when money could have been better spent on economic development schemes and alleviating poverty.
But the "guns versus butter" argument, which assumes that there has to be a tradeoff between state spending on military and the basic needs of citizens, is negated by the concrete benefits that India's satellite system has brought to the lives of ordinary people. From meteorological predictions that have saved thousands of lives from natural disasters, to broadcasting and telecommunications, India's National Satellite System has greatly helped human development in the country. If India remains poor and plagued by economic imbalances and inequalities, blaming greedy space scientists is way off the mark.
Returning to the national psyche, why has the Mars orbiter launch struck such a chord among all sectors and classes in Indian society? It's because India has always viewed its intellectual and mental faculties as extraordinary, and rocket science is revered as a key frontier of the human mind. Children in India learn in school textbooks about the ancient astronomer Aryabhata (AD 476–550) and his prescient works about the solar system and models in which the earth turns on its own axis. Especially in southern India, which produces the vast majority of the astrophysicists who lead the country's space research, the tradition of excelling in mathematics and physics is deeply ingrained in the culture.
To most Indians, their support for the Mangalyaan mission is not only about winning the space race for international prestige and influence, but also about reaffirming the core love in Indian society for pure and applied science, which is considered the summit of intellectual achievement and the testing ground for individual brilliance. The Mars orbiter speaks to the innate curiosity and rational scientific temper that Indians aspire to. In short, it's India's alter ego in space.
Continue Reading: Asia's Race to Mars; India's Power Projection and Criticism
The statements, views and opinions expressed in this column are solely those of the author and do not necessarily represent those of The World Reporter. The article was first published on RT

Warning: mysqli_query(): (HY000/1): Can't create/write to file '/tmp/#sql_7ae_0.MYI' (Errcode: 30 - Read-only file system) in /home/thewosf4/public_html/wp-includes/wp-db.php on line 2056

Warning: mysqli_query(): (HY000/1): Can't create/write to file '/tmp/#sql_7ae_0.MYI' (Errcode: 30 - Read-only file system) in /home/thewosf4/public_html/wp-includes/wp-db.php on line 2056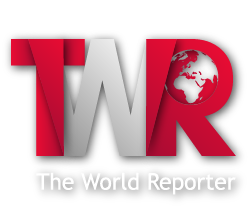 Warning
: mysqli_query(): (HY000/1): Can't create/write to file '/tmp/#sql_7ae_0.MYI' (Errcode: 30 - Read-only file system) in
/home/thewosf4/public_html/wp-includes/wp-db.php
on line
2056
Employee Training and Development Becomes One of the Most Disruptive Megatrends That Is Shaping the Future of Work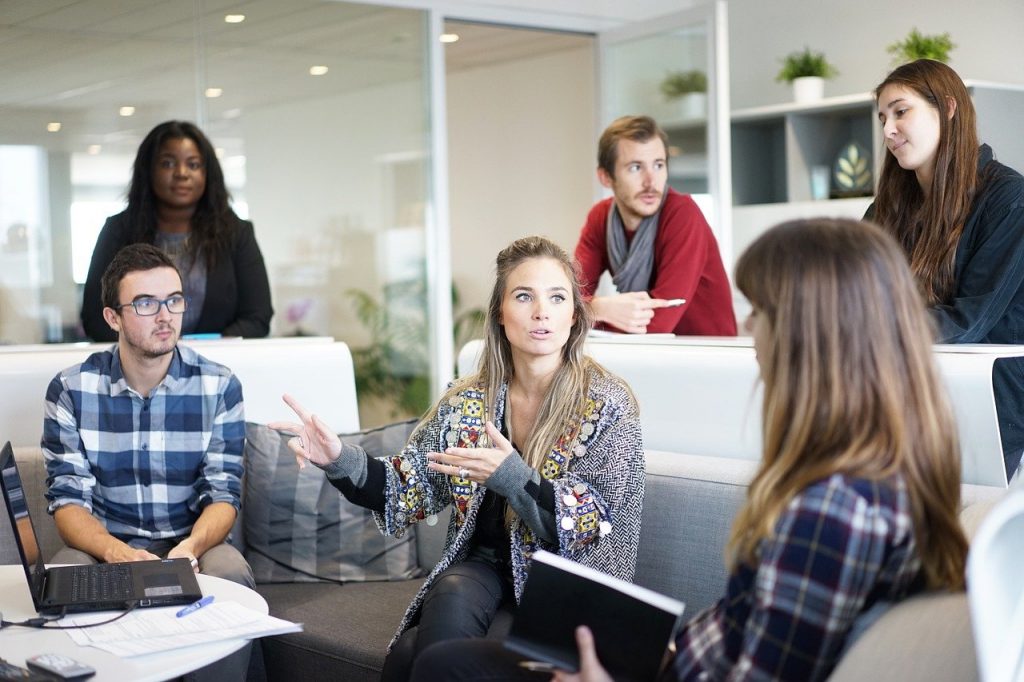 There is no question about the effectiveness of employee training and development. It's incredibly important to help your staff advance their skills and knowledge to help grow a business, but the impact of employee learning has often been understated and even neglected. However, companies are now suggesting that employee training and development is one of the biggest megatrends that have completely transformed the future of work. It has overhauled how businesses should be developing and engaging with employees, and it's leading to an incredibly diverse and talented workforce that is capable of wonderful new things.
Part of the problem of employee training and development is that it's difficult to measure its impact on the workplace. Employee performance often isn't a quantitative measurement that is easy to read and link to their output. This is one of the reasons why the effectiveness of employee training and development has been questioned by management experts.
Thankfully, new strategies have been developed to help measure workplace learning and its impact on companies. Below, we've included a helpful infographic that covers some of the most important measurements, such as return on investment and how it is calculated in the context of employee learning and development. It should put the effectiveness of employee training into perspective and will help you better understand when training is needed and how development actually improves your business and its productivity.
Infographic by:
Ezra Coaching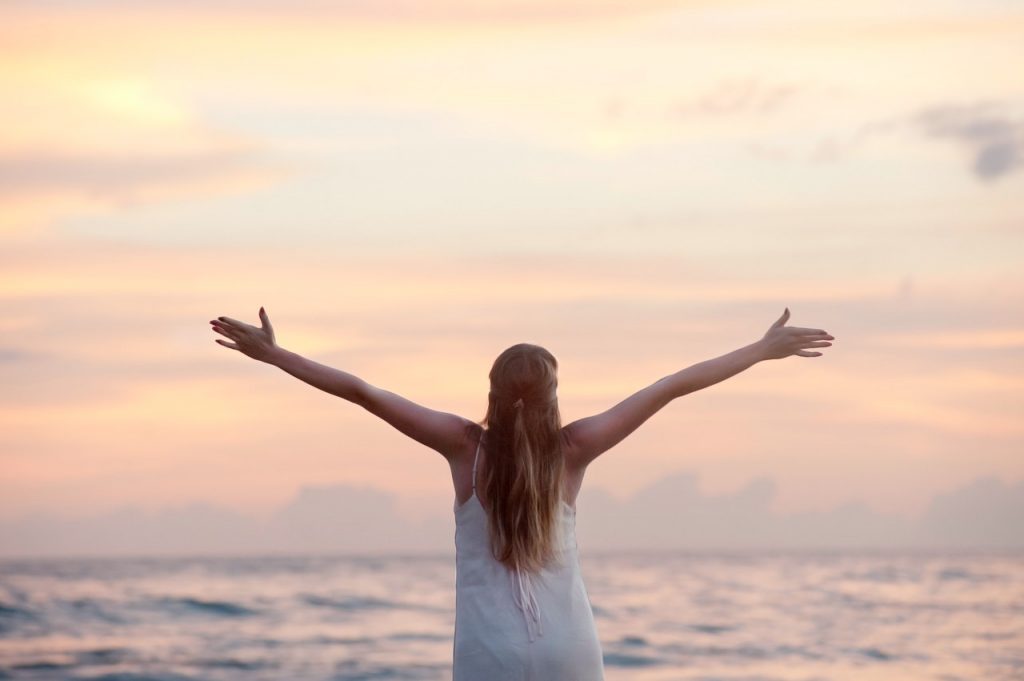 It does not matter how old you are, where you live, or what your occupation is, your health should always be a top priority. However, most of us are a little bit guilty of letting our well-being slide from time to time. With that being said, read on to discover some of the simple ways you can give your health a boost today.
Get rid of at least one item in your life that contains toxic chemicals – You may be shocked by just how many items in your life contain toxic chemicals. This includes everything from air fresheners to bed sheets. Get rid of one of these items and replace it with something natural instead. This is something you should make a habit to do every few months or so. You will be surprised by just how much of a difference this can make. 
Deep breathe for at least five minutes – Throughout the day, you should make sure you take the opportunity to deep breathe for at least five minutes. Why? Well, there have been numerous studies that have shown that deep breathing can help to lower stress hormone levels. This means that you will feel better, get an improved night's sleep, and you will have less anxiety too.
Drink more water – You probably expected this to be on the list, but the importance of drinking more water should never be ignored. Your body needs water for almost every function. If you are dehydrated, this could be the cause of headaches, pains, aches, and a number of other symptoms.
Have one veggie night per week – A lot of people eat far too much meat, red meat especially. So, why not have a veggie night once a week? Not only is this good for your health, but it will be good for your bank balance too. There are so many great recipes online that can give you ideas regarding tasty and creative dishes that do not incorporate any sort of meat or fish. Once you start off with one night per week, you may then decide that you want to up it to two nights, and so on. However, it always helps to start off small so that it is easier and more manageable, and you can then get used to it.
Sign up for an online pharmacy – Nowadays, you can easily order your prescriptions and medications over the Internet via an online pharmacy. This can help you to boost your health because it ensures you never experience delays with your medication. If you are someone who often doesn't take their recommended course of tablets because you cannot get to the doctors in time for a repeat prescription, then this is definitely a good suggestion for you. Your medication will be delivered to your door with a click of a button.
Make a dedicated effort to lower your stress levels – There is no denying that we live in a very stress-filled world at the moment! The world we live in is one that has heaps of pressure, and it can be difficult to stay on top of everything and keep those stress levels low. However, it is vital that you find a way to do so. After all, if you don't adrenal fatigue and health can start to take a tumble, which is the last thing you want. For those who are unaware, adrenal fatigue relates to a group of different symptoms that impact people who are under a lot of physical, emotional, or mental stress. From being a single parent to having a stressful job, there are a lot of different reasons why you may be struggling. Therefore, we recommend that you look for different ways to reduce those stress levels so that you can enjoy a more calming and peaceful life. Whether it is doing some breathing techniques or taking more regular breaks so you can have moments for yourself, there are a lot of different ways that you can make sure you are keeping your stress levels to a minimum. The importance of this should not be overlooked, as stress can impact our mental and physical health in so many different ways. 
Do something nice for someone every day – You will be surprised by how good this makes you feel, and by how much this has a positive impact on your health. It's all about mental well being. When you do something nice for another person, you are benefitting their health, as well as your own. First and foremost, there is no denying that it feels good to hear some nice words for someone or to get a helping hand when you need it. You feel recognised and appreciated, and this is something we all need. At the same time, doing something nice for someone else and seeing their reaction can make you feel amazing too. After all, doing something good for someone is a gift for yourself at the same time. You will find that the deed continues throughout the day, making you feel great and happy within yourself. 
Incorporate some movement into your commute – If you do not have an active job, this is particularly important. Sitting at a computer all day can be bad for your health. One way to combat this is by incorporating some movement into your commute. If you can walk or bike to work, you should give this a go. If not, start parking your car further away from your place of work so that you have to walk there and back. You should also start using the stairs instead of the elevator whenever you can.
Start meal planning – You will find it much easier to eat healthily if you plan your meals. At the start of every week, make a menu of what you are going to cook for dinner every evening, as well as what you are going to make for your lunches every day. Not only will this help you to eat better, but you will save money too. Make sure you incorporate some healthy snacks into your food prep for work. This will stop you from going to the vending machine whenever you are bored or your energy is zapped. The great thing about the times we live in at the moment is that you can easily get recipes and meal prep inspiration online. So, if you are struggling, simply do a little bit of digging online and we are sure that you will find a lot of different options when it comes to meal ideas and clever food prep suggestions for the week ahead. Not only is this going to help you to be more organized, but you will find that it actually saves you quite a bit of money in the process. After all, when we do not have a food plan for the week ahead, we tend to spend a lot of money on items we do not need. Food can end up going in the bin because we do not use it. This ends up in an awful lot of waste, and we should all be looking to reduce this, so meal prep is great in many ways.
Keep a journal – Last but not least, keeping a journal is good for a person's mental health. You should write down your thoughts. It doesn't need to be a long entry; you can simply jot down a few bullet points every evening. This will help you to articulate your thoughts so that they do not wear you down. After all, it can be very difficult to sleep if you have lots on your mind. A lot of experts advise this approach for people who suffer from insomnia. One of the main reasons why a lot of people struggle to get the hours of sleep they need is because they cannot shut off when they go to sleep; their minds are still going at a million miles per hour. They are thinking about what they need to do the following day and any worries or concerns that they may have. Because of this, it very much makes sense to keep a journal so you can offload some of these thoughts and worries and you can have a much more restful night of sleep. Once you get into the habit of doing this, you will see that it actually does make a significant difference when it comes to drifting off and enjoying a good night of rest. 
So there you have it: some of the best ways to give your health a boost. The suggestions that have been provided are really simple and easy, so there is no excuse not to give yourself a bit of TLC. we are sure that you will start to notice a difference as time goes on. However, as is the case with anything, it requires patience and persistence. You cannot expect to turn your health around in one night.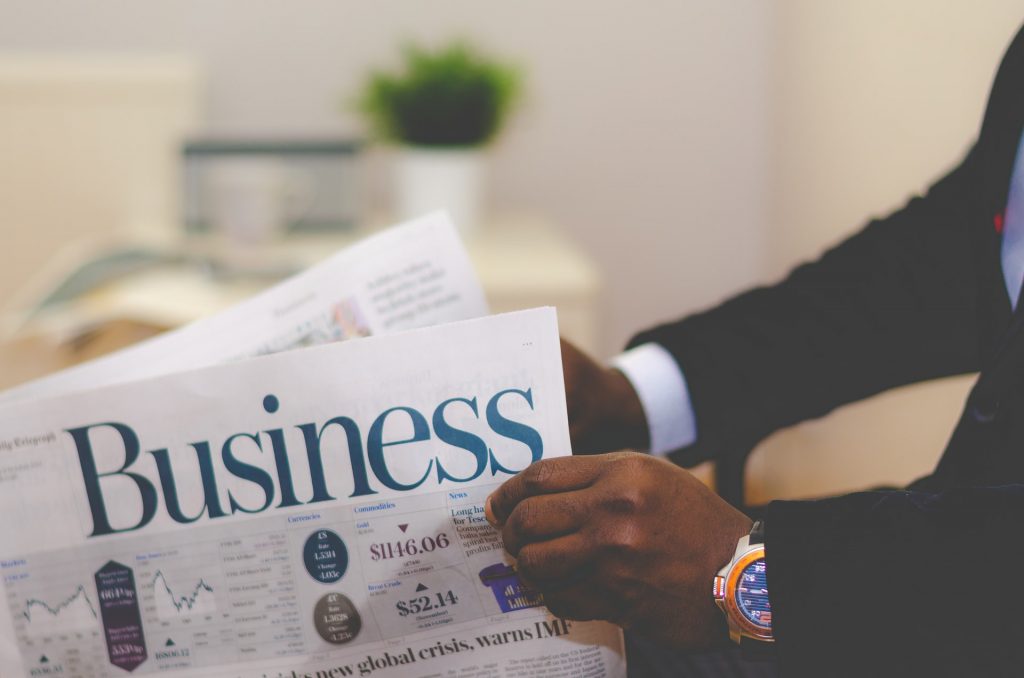 There are good and bad sides to buying a business and starting your own business from scratch. For lots of people, the positives of buying an established business outweigh the positives of starting a business. Here are the reasons why buying an existing business could be the right choice.
Easier To Secure Finance
All businesses will need finance. Unless you can fund your business yourself, you'll need to secure financing from investors. Most lenders will be more willing to lend money to an established business that they can already see is doing well, rather than risk an unknown factor.
Income From Day One
One of the downsides of starting a business is that most start-ups will go through an early stage where they don't make much, if any, money. For some entrepreneurs, this stage can last for several years.
During this stage, you will need to pay out for things like your premises, as well as equipment, installation of equipment, stock, materials, fixtures and fittings, legal and professional fees, a license, uniforms, and more.
If you don't have finance in place or another form of income, this stage can be very tough for a new business owner. If you buy a business, you can start earning from day one, and avoid this tricky period where you might be out of pocket.
Established Brand
When you buy a business that already exists, you are also buying into a brand that is already known, recognizable, and has a track record. You get the business complete with all the trademarks, copyrights, and websites associated with it, as well as the business locations.
This means that your business will already have customers, lenders, suppliers, and other contacts that are confident in the business already.
Instant Customer Access
An existing business also has customers already, which can help you succeed straight away. You can use a range of strategies and marketing to build on the existing customer base, but won't have to struggle to build a customer base from scratch.
Established Network Of Contacts
When you start a business from scratch, a lot of your time and energy has to be put into building up a network of contacts.
All businesses need to have supplier and marketing contacts, so buying an existing business that already has those contacts in place allows you to hit the ground running.
Like money lenders, suppliers and marketing companies are more likely to offer you more favourable terms if your business has been around for a while and they know it.
Focus On Growing The Business
When an entrepreneur starts a new business, they will have to put a lot of their energy into getting their business off the ground. This takes a lot of time and can be very tiring.
On the other hand, when you take over a business that is already established, you'll be freer to focus on the areas of the business that most need your attention, aiding the growth of the business as a whole.