Murcia: An Alternative Spanish Resort Poised to Surprise
While it is well known as a holiday hotspot for groups of youngsters looking to party hard, it seems Murcia has a lot more to offer than great bars and clubs. This south eastern city is the seventh largest in Spain and boasts hot summers and very mild winters, which makes it a great place to visit all year round. The area has been inhabited since 825 AD, so there's also a rich history waiting to be discovered.
Flights to Murcia are pleasingly affordable and there are some attractive online deals out there. Visitors touch down in Murcia San Javier Airport, which is right on the edge of Mar Menor; a large, salty lagoon, popular with water sports enthusiasts. In the city, the grand Cathedral de Santa Maria makes for a stunning focal point, enjoyed by everyone, whether of a religious ilk or not.
It's possible to get a feel for the city from here, perhaps stopping to watch the world go by in the square just in front of the cathedral before getting lost amidst the narrow, winding streets that branch away from it, stumbling upon one of the numerous tapas restaurants that are dotted within.
It's safe to say Terra Natura is a world away from the Murcia rave scene: more popular with families and the young at heart, it's self-proclaimed as "a new generation wildlife park". An immersive zoo experience that lets you get up close and personal with the animals without the usual restrictive barriers, Terra Natura's 300 animals including some which are very close to extinction. Also attached to the franchise is Aqua Natura, a huge water park with tons of pools and slides, with live sea-lion shows that will keep the whole family entertained.
Golfers will also be pleased to hear that Murcia is home to the world-famous La Manga Golf Club, which has been voted the top European course for a number of years. Even those bored by the prospect of golf can head over towards neighbouring Benidorm. Another Spanish resort that has more up its sleeve than falling asleep on the beach, the local Terra Mitica theme park has white-knuckle rides a-plenty.
So if you've already dismissed Murcia as a boozy holiday capital, it may be time to take a closer look. The nightlife may be very much alive in the student neighbourhoods and down on the sands, but the mixture of daytime attractions and the picturesque Rococo facades of the old town are poised to surprise even the most doubting of visitors…
Freddy Darren is a long-term traveller and journalist with a penchant for dispelling popular tourist myths.
A unique perspective of Jamaica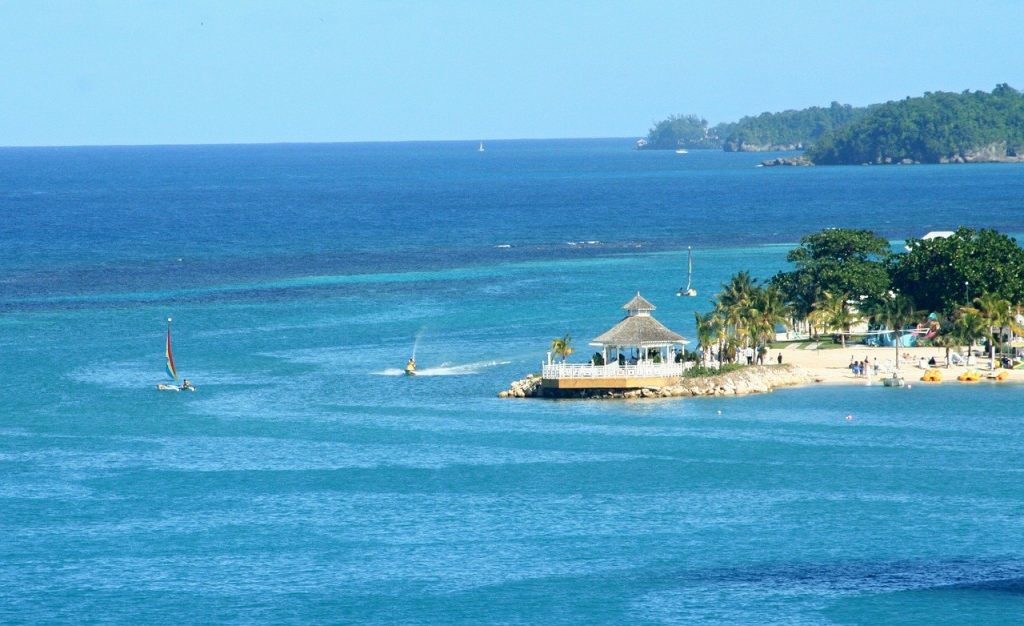 Over the last years, Jamaica has become one of the most visited destinations by tourists in the entire world. This beautiful Caribbean island with its stunning beaches, rich nature and delicious gastronomy has everything you could wish for in a holiday destination. However, if you want to experience Jamaican culture in a unique way while interacting with nature hand in hand, there is a place you can not miss during your trip: Yaaman Adventure Park.
The most original holidays
Jamaica is famous as a beach holidays destination. And who can really blame those that choose to visit the country because of this? Its white sand beaches with crystal clear waters and jungle right next to the shores make out for some breathtaking views. However, Jamaica has so much more to bring into the table. A good example of this can be found in the famous tours in Ocho Rios offered by Yaaman Adventure Park.
Ocho Rios is known as the most touristic area on the entire island. And in an area with such a wide catalogue of activities focused towards tourists, we can find Yaaman Adventure Park. Formerly known as Prospect Plantation, Yaaman Adventure Park original placement used to be an 18th Century agricultural property with a lot of history and cultural points. Yaaman Adventure Park offers its visitors the opportunity to interact hand in hand with nature in a lot of adrenaline filled adventures that will make out for unforgettable experiences. 
Do not limit yourself to simply laying on the beach, discover the beautiful island of Jamaica and its culture in a fun and original way.
The perfect activities for everyone in the family
There are as many types of holidays as there are types of people in the world. Yaaman Adventure Park is aware of this, and that is why they offer a wide catalogue of activities in Ocho Rios that will adapt to everyone's needs. Your age does not matter, there is the perfect activity waiting for you at Yaaman Adventure Park. Yaaman Adventure Park has a lot of fun activities that will allow you to interact with nature, as well as some more relaxing ones that will help you understand Jamaican culture better. Some of their most renown activities include:
Bird aviary tour
An activity that everyone in the family will surely love! In this aviary, you will be able to interact with exotic and local birds while they freely fly around you. The aviary is a tropical heaven for the birds that live there, and will make you feel like you have been transported to a fairytale world.
Swim with dolphins
Dolphins are some of the most beloved sea animals in the world. And in Yaaman Adventure Park you will be able to swim with dolphins in their unique shore excursions in Ocho Rios. These loving creatures are very smart and love interacting with the visitors. During these excursions, you will be able to swim with them and even hug and kiss the lovely dolphins. 
Cook genuine Jamaican recipes
Jamaica has one of the most delicious cuisines in the world. Their traditional colourful dishes are full of unique flavours that will not disappoint your palate. On the cooking tour offered by Yaaman Adventure Park, you will learn how to prepare the traditional "Jamaican Fare". The famous chef Irie will teach you all the secrets of this dish consisting of festival, Steamed Callaloo and chicken. All of this while you enjoy some breathtaking views 1100 feet above sea level.
But these are only some of the activities you will be able to enjoy at Yaaman Adventure Park. From Mud buggies tours to tours across near stunning rivers, rides on the back of camels or a jitney ride, the possibilities at this park seem endless. So if you are looking for a fun and original alternative for your next holidays, then look no further, Yaaman Adventure Park is the perfect place to go.
How much money do you need to live comfortably in Spain?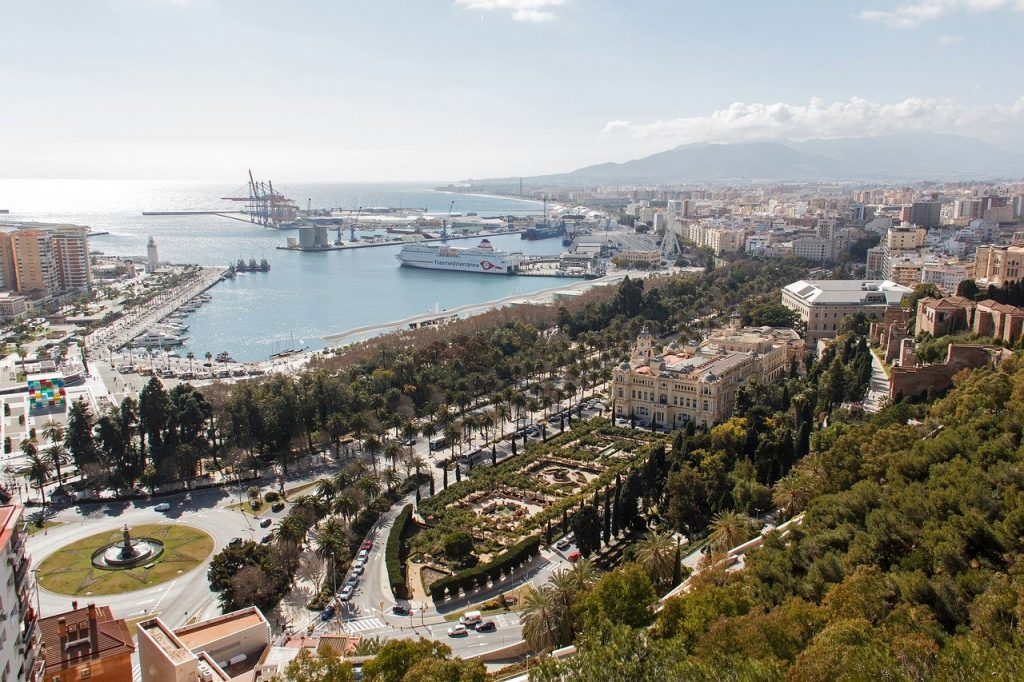 There are plenty of reasons why you may be thinking about living in Spain: its population is friendly and kind; its climate, especially in the coastal areas, is enviable; its gastronomy is incredible… but, what about its prices? What is the most affordable way to live in Spain?
Perhaps the most important question if you decided to go: would it be better to buy instead of renting a property in Spain. Or yet living in a Spanish residence?
Spanish cities where to live cheap and well
In the geographical variety that Spain presents, we can find many differences in average salaries and the standard of living that reside there would require. The areas of Galicia, Extremadura, Castilla y León, together with Almería and the south of Alicante usually have a lower price of euros/square meter in their homes. The quality of life is really appreciable, but you should know that there are fewer possibilities for business and transports.
The autonomous community of the Basque Country, Catalonia, and Madrid, which have higher than average incomes (normally more than 24,000 euros per year), also have higher prices. However, Madrid has such a wide range of rents that it sometimes makes them cheaper than other countries.
In addition, and taking into account the tourist seasons, the areas of Valencia and Andalusia are normally a preference when it comes to living in Spain for a while or even spending your retirement. Although day-to-day life can be more expensive than in other areas of Spain, the mild climate and variety of leisure options are often worth it in the long run.
Whatever your option is when moving to another country, especially if you don't know its legal system, can be very tiresome. That's why our advice is to try to contact local agencies (that speak English) to give you fair and fruitful advice. For example, to move to Andalusia, we usually recommend Tejada solicitors.
I have already decided on the place. Now what?
Well, if you have already fully immersed yourself in the streets of a beautiful city that we have talked about, what should be your first step?
Decide what kind of stay you want to be in (since your future economic situation will also depend on this: taxes, permits…). You may have already chosen, for example, property conveyancing in Marbella, but it is recommended that you also think about renting a property, because it can be very profitable while you are in your other place of residence.
To sum up, before moving to a Spanish city, decide if you want to spend a little more money per month in exchange for the exceptional conditions that their precious land can give you; secondly, contact a reliable agency that will help you make the best investment and even more, apply for a Spanish residency if you are decided to stay for a long time.
And remember: a move is always a new beginning.
Have everything ready for your next trip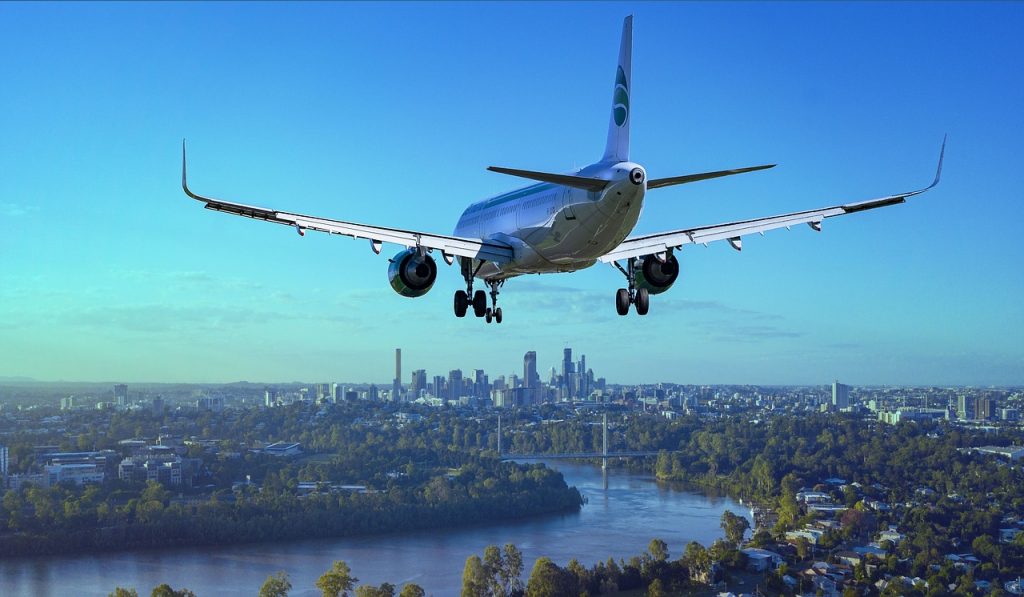 If there is one thing everyone loves is to travel. Whether we do it for business reasons or simply for pleasure, traveling brings us the opportunity of experiencing new alternatives and discover new places we would not be able to enjoy on a daily basis. But a lot of planning needs to be put into any travel in order for it to run out smoothly. Down bellow, you will be able to find some tips that could come out handy during your next journey.
Moving around in a rented car
Renting a car is always an amazing option when it comes to moving around a new and unfamiliar area. It gives us the option to move around freely, without the constraints or the language barriers that could be associated with public transportation.
A good example of this could be seen if you plan to visit the touristic island of Maui. This beautiful island has a lot of hidden gems that can not be reached using public transport. Rent a car Maui is an amazing affordable option to make sure you do not miss out anything on this marvelous island. They offer a big variety of rental cars, all with one of the best customer services in the island.
Because we do not have why to miss out anything when we travel.
Starting a new life in a new country
Sometimes, when we travel to a different country, it is not something temporal, but a permanent change. Starting a new life in a different country can seem like a scary experience at first, but with the right preparations, it should be a smooth transition.
A popular destination that people are choosing to move to permanently over the last decades has been Spain. But you may be wondering, how to move to Spain?
Moving to Spain is a relatively easy process, but there is a series of steps you need to take in order to do so:
Check out the different types of resident permits and Visas and choose the one that better suits you.
Check the requirements for said permit.
Find out if you can submit the paperwork before moving to Spain or you need to do so once you arrive to Spain as a tourist.
Prepare all the documentation needed for the paperwork.
Get your Visa and start enjoying your new life in Spain.
Choose an option for your stay according to your needs
One of the key aspects of every travel is to decide where we are going to be spending our stay in our destination. Nowadays, there is a wide variety of resorts available on the main tourist destinations, so spending time to decide on which one would be a better fit for us is always a good idea.
Take for example the beautiful city of Cancun. Cancun is one of the most visited cities in the world. There are a lot of luxury resorts in this city, but if you are looking for an original and exciting experience, we can not stop recommending Temptation Cancun Resort.
Temptation Cancun Resort is an exclusive resort that only admits adults +21 on their installations. They have recently reopened their doors with a timetable full of fun and sexy events you can not miss out. Because life is too short to spend it on traditional family destinations, try something original like Temptation Cancun Resort and live an once in a lifetime experience.
Save money by using public transport
Public transportation is an affordable option available wherever we decide to travel. A fast and safe way to travel around any country has traditionally been the train. Thanks to websites like Trenes.com you can check the schedules of all the trains available, buy your ticket online and get amazing discounts on the final price. This makes moving around a different country easier than ever.