7 Practical Ways To Keep Your Kids Safe Online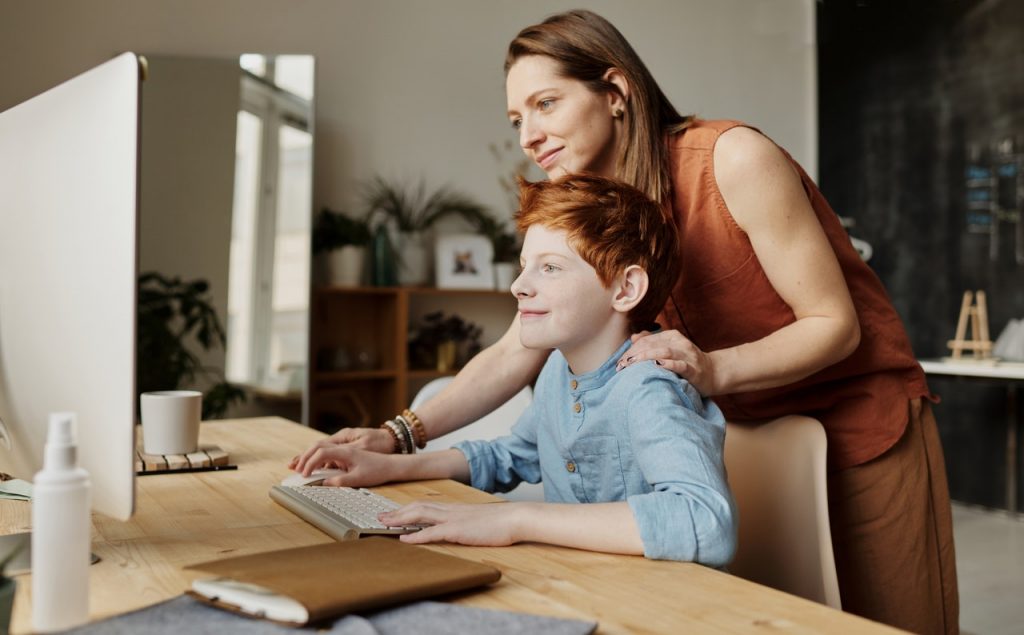 The internet has many advantages to offer kids. Used well, it can be an infinite source of knowledge and an excellent communication tool for kids.
However, the internet can also be a dark and scary place. It has its fair share of bullies and cybercriminals out to take advantage of innocent children. Add to that a plethora of inappropriate content, and it is understandable why many parents would rather not allow their kids to use the internet.
But in this day and age, forbidding your children from accessing the internet is simply impractical.
So, what is a concerned parent to do about keeping their kids safe in the jungle that is the internet? Here are seven valuable tips to help you in your quest.
Educate Yourself
It may surprise you how far behind most parents are when it comes to tech matters. First, however, the vigilant parent must learn how the internet works to guide their children safely through its murky waters. This requires you to:
Know how different social media platforms work
Be able to operate the programs your kids use
Have a good grasp of the content your kid's favorite websites
If you come across as tech-savvy, your kids will view you as an authority on internet matters. This makes them more receptive to any advice you offer regarding safe internet use.
Consequently, they're less likely to engage in inappropriate internet conduct.
Preach Accountability
As a parent, the best way to keep your kids safe in any environment is to teach them how to make good decisions. This is the same approach you should take with the internet as well.
Start by making your kids aware of the dangers that lurk online. Discourage them from sharing sensitive information on the internet, and explain the impact of leaving undesirable digital footprints. Help them see that they should use the internet cautiously.
Additionally, it would be best to tell your kids how you expect them to behave online. Set ground rules around internet and tech devices, like limiting their screen time and asking that they don't use their devices in the bedroom.
Another clever way to stay informed about what your kids are doing on the internet is to join their social circles. Follow them on Instagram, befriend them on FaceBook, and watch their TikTok videos.
Granted, they may not be very keen on being your friend on social media sites. But this does not mean that you should give up. If they are resistant at first, make it a precondition to accessing their devices. They will likely comply.
Use Parental Controls
An excellent way to put your mind at ease is to use parental control software on your children's devices. These include filters that restrict your kids' access to potentially inappropriate content.
You could also use software that limits how much time kids can spend on their phones and tablets. If you think that your children are engaging in risky online behavior, you can install the best spying app for iphone on their devices.
This allows you discreet yet unfettered access to their every activity, enabling you to act promptly on suspicious activity.
In addition, spyware is highly effective with older kids who know how to erase their search history.
Put Devices in a Public Place
One of the best ways to ensure that you are always aware of your kids using their devices is to have them in a public place. Place the monitor such that you can quickly glance over it and get a general idea of what your children are viewing.
You can also have a rule prohibiting screens in the bedroom where it is difficult to supervise your kids.
However, this is not to say that you should be a helicopter parent. You don't want your kids to view you as overbearing and controlling. Instead, you want them to know that you can see what they are generally doing but are happy to allow their independent internet exploration.
Use Tech With Your Kids
As a parent, embracing technology can open communication channels, you never imagined. Kids are generally more comfortable texting than speaking face to face. So take advantage of this fact and get to learn more about your kids.
Text them often to find out how they are doing. Send your kids images and videos that you find funny. If they consider you their friend, they will be forthcoming and will trust your guidance more.
Teach Your Kids What Not To Share
Be sure to teach your children never to share sensitive information online. This includes details of your home address, the school they attend, and your workplace.
Sharing this information can seriously compromise your family's security, and this is a risk your kids should know.
Additionally, enlighten your children about the danger of sharing overly revealing photos online. If they are unsure about a specific picture, have them run the problem by you or an older sibling.
This will prevent young kids from falling into the trap of shady internet users.
Lead by Example
Finally, it would be best if you practiced what you preach. If you require your kids to adhere to any screen time guidelines, be sure to limit your use of screens as well. If you want them to be cautious in their online interactions, show them that you are careful as well.
Parents who don't lead by example find it much harder to get their kids to comply with their safe internet use guidelines. If you are irresponsible online, you won't motivate your children to practice responsible online behavior.
What's worse, they might copy your actions and potentially expose themselves to danger.
Keeping kids safe online requires a lot of parental involvement. You can start by befriending your kids, asking them to communicate often with you, and regularly checking to see that they are using the internet responsibly.
Additionally, you can use parental control software to ensure that your kids are safe online. If you follow these tips, you will find it much easier to protect your kids from the dangers of the internet.
What are spamtraps and how to get them off your mailing list for good?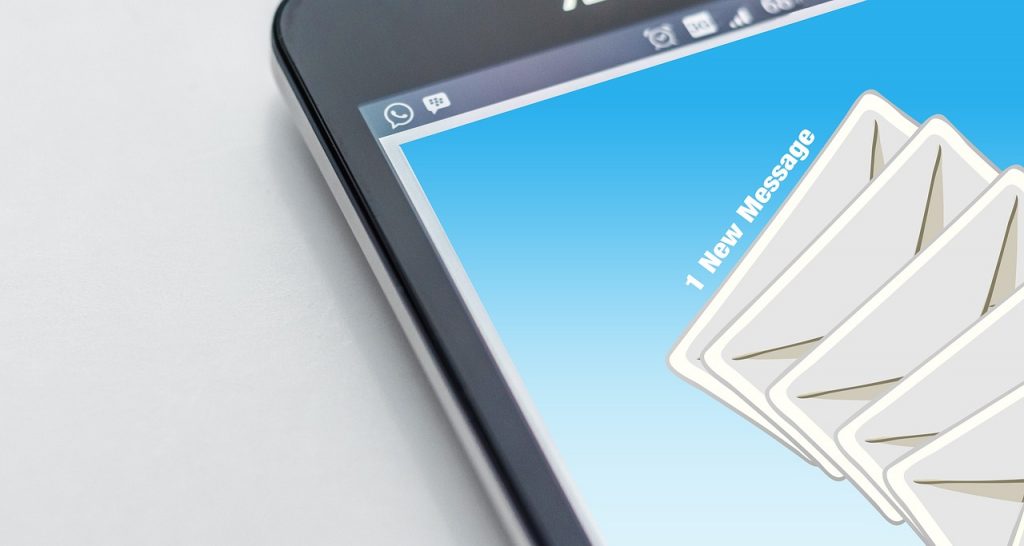 There is a silent enemy that many companies face and that focuses directly on the contact list. It is spamtraps. These are emails that are meant to catch spammers, but negatively influence mass mailings. Today we are going to find out why, and we are going to assess some actions that are easy to do to get them out of the way.
Mailing lists are generally formed by people who are interested in using a product or service of a company and who subscribe voluntarily. However, it can happen that an email appears normal-looking, but it is a spammer detector. When an email is sent to these addresses, they block it, causing a negative impact on the reputation of the brand that sent it.
Spamtraps are traps for emails, in short. They do not belong to any real person, and their only function is to block the sender of the email and mark him or her as a spammer. In this way, the brand is affected, even if the content sent has nothing to do with spam. These exist on all existing email platforms, such as Gmail or Yahoo.
Characteristics of spam traps
Although there is no simple way to find out which of the emails on your list are spamtraps, you can assess some characteristics that lead to the most frequent spamtraps. Here we can see elements such as:
No direct relation to a person: people generally put their names when creating their emails. Although this does not happen in 100% of cases, it could be an important factor to consider if you see some emails made up of meaningless letters and numbers, for example.
Emails with generic names: Generic names are not a good sign, even though many companies use them as a means of communication. To separate those that are real from those that are not, it is possible to check the domain of which the emails are part. For example, there may be emails in a list that start with the word [email protected]. What completes the part of the X's will tell us what the chances are that it is a spamtrap. In any case, be aware that it is very unlikely that a company will subscribe to a newsletter using this type of email.
Abandoned emails: Technology has come a long way in recent times, and this has led to the use of new ways of communicating. Nowadays, it is very unlikely that there are people who subscribe to a list with a Hotmail email address. It is therefore essential to check, if you have one, that it is not an abandoned email that can be used with ISPs because they are no longer in use.
Misspelled emails: This is a very common situation that occurs, especially when double confirmation is not used. In this case, it is possible that a person enters the mailing list with a misspelled entry and then the result is an email that ends, for example, in @gml.com. You have to be very careful with these. The recommendation is to always run the confirmation to ensure that it is a real and operational address.
Actions to take to verify spamtraps on the mailing list
Now that we have an idea of what we can look for in the list and target what looks the most suspicious, we can define a series of actions to take in order to detect whether the list is clean or whether there are any harmful elements present.
The first thing to do is to review your entire contact list. This can be a tedious task when you have a large number of subscribers, but it is worth the effort. If in this first step you got several suspicious emails, you should flag them to check their behaviour in the following points.
Then, it will be time to evaluate the results of the email marketing campaigns sent previously. In these campaigns, you will get a history of very interesting data that will tell you how many people generally open the emails, those who do not, etc. The important thing here is to assess whether the values shown in the history are more or less constant or have suffered a significant decrease in recent days. If this is the case, it could be due to spamtraps.
It is common for these problems to become apparent when a number of new users join the list. It is possible that among them there is an email that works as a spam trap. The simplest solution to recognize if this is the problem is to perform a segmentation and send an email to the members of this new list and verify the results.
Finally, you will need to check if the domain you are using is on the block list. This is an essential step to know if you really have a problem or not. Doing this on a regular basis is key to avoiding problems.
Segmentation as a working strategy
Working with email marketing software that allows the segmentation of the mailing list is a benefit that will remove problems later and, of course, spamtrap detection is one of them. Thanks to segmentation, it will be possible to create groups of users to whom certain campaigns are sent and evaluate the response they have.
Mailrelay is the best option in this regard because it offers the possibility to segment and also to validate the statistics. With the statistics you can measure the percentage of clicks that were made and that can give us an important guide, since this is an action that can only be performed by real people.
Nowadays, there are already robots capable of opening emails that arrive at your server, so the open rate is no longer a valuable statistic in this regard.
After you are clear about which contact segments are performing well, you can continue to work with them as normal and separate those that are not performing well to validate them later. It is better to keep fewer subscribers than to risk having your domain blocked and losing your entire list.
9 Ways to Keep Technology from Slowing Down Your Business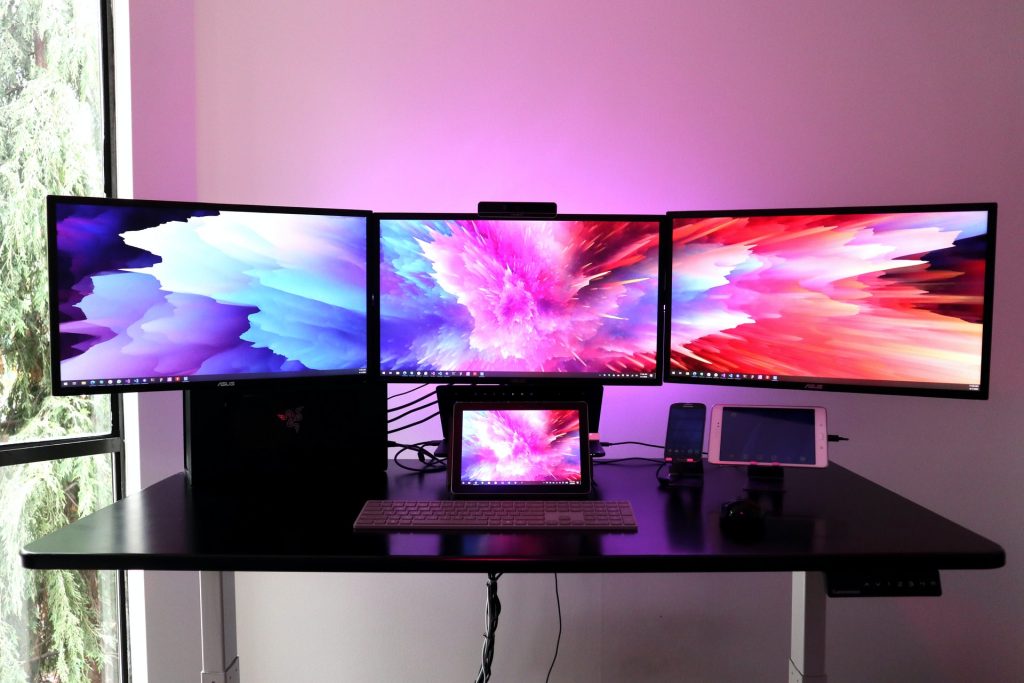 There's no doubt that technology has made our lives easier. We can now do things we never thought possible, like communicating with people all over the world in an instant or order items from the comfort of our own homes. However, with great power comes great responsibility- and for business owners, this means making sure that technology doesn't slow you down. Here are nine ways to keep your business running at full speed.
Make a Plan
Technology can be unpredictable, so it's important to have a plan in place in case of any malfunctions. This includes having backups of your data and creating disaster recovery plans in case of emergencies.
Stay Updated
Keep your software up-to-date, as well as your operating system and hardware. Outdated software can cause compatibility issues and make your devices run slower.
Use the Right Tools
Using the right tools for the job is essential when it comes to technology. If you're using an outdated program or device, chances are there's a better, faster option out there that will suit your needs. Even shortcuts are important tools, like automatic cache cleaner for Mac users in your company.
Create Standards
Creating standards for how employees use technology can help keep things running smoothly. This means establishing guidelines on passwords, data storage, backups, and any other procedures related to technology usage at work.
Get Help
If you don't have the resources internally then, it's crucial to get help from someone who knows what they're doing. This can be a tech-savvy friend or coworker, an IT professional if your budget allows for it, or even just reading articles online about how best to use specific devices/software programs.
Invest in New Equipment
Upgrading equipment regularly will help keep things running smoothly and make sure that there aren't any compatibility issues with new software releases. It also ensures employees always know what tools are available when needed without having them search through piles of old files looking for something specific like an outdated version of Microsoft Word or Excel that won't work with the latest operating system they're trying to install on their computer.
Create a Backup Plan
Having multiple backups of your data makes it easy to recover files after an emergency situation like a power outage, hard drive crash, or (heaven forbid) a hacking, so you can get back up and running as soon as possible without losing any valuable information.
Train Employees
It's vital for employees who use technology regularly at work, such as those in IT departments, customer service positions, etcetera – to have training sessions on how best to utilize whatever type of device/software program they'll be using daily. This will help them avoid making mistakes which could lead to major problems down the line if left unchecked by management personnel. Allowing users time off from duties during these training sessions will also ensure they're not distracted while learning new skills that may be required on some projects within their company.
Keep Your Data Secure
Keeping your data secure is essential to any business, and this means more than just backing it up regularly or installing antivirus software. For example, it's important for companies who deal with sensitive information about clients/customers, etcetera – take steps such as encrypting emails containing personal details before sending them out across networks which can sometimes have vulnerabilities (e.g., open Wi-Fi). You should also train employees on how best to utilize whatever type of device/software program they'll be using daily so there will never again be confusion over what needs doing when dealing with confidential files work.
Improving the User Experience of Your Business Website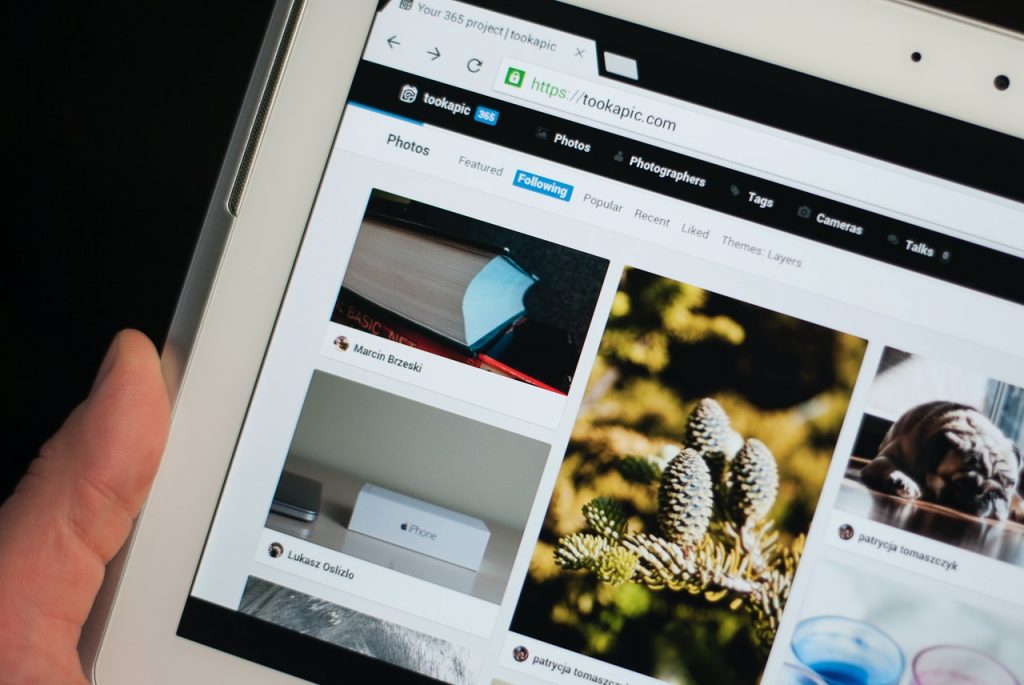 The user experience of your site can make or break its success. If it offers a poor user experience, it can immediately turn off your users, causing them to look elsewhere for the products or services that they need. User experience is all about how your users use your site and whether they're satisfied with the experience it offers them. You might ask things such as whether the site is easy to navigate or whether it provides the information that your users are looking for. Improving the user experience (UX) of your site can help you to get more visitors, improve SEO, and boost your conversions too.
Know Your User
Before you can get your user experience right, you have to understand your user. You need to get to know them so you know what they're looking for and how to make them happy. You can carry out market research to get to know your users, drawing from secondary sources and surveying people directly to find out what your audience wants from your website. Once you have that essential data, you can use it to make important decisions about the design of your website. It's much better than designing a site without any knowledge of who it's for.
Use Clear Calls to Action
Your website is an advertisement for your business. It might also be where people directly purchase and pay for your products or services. Its goal is to get users to follow a journey to becoming your customer. It needs to tell them what to do next and guide them through how to get what they want. One of the most important things to use on each page is a clear call to action. A call to action tells your visitor which action to take, whether it's signing up for your newsletter, requesting a quote, or adding a product to their cart.
Make Your Site Accessible
Your website should be accessible for everyone, which includes making it usable for disabled people. You should think about the different needs that people may have, including how they can view and navigate your site. Some of the issues to consider might include color contrast, font size, keyboard navigation, subtitles for videos, transcripts for audio media, and how screen readers will view your site. You can find a few different tools that help you to determine how accessible your site is and what you can do to improve it.
Focus on Speed
Site speed is a major factor in user experience, and it's also very important for SEO. If your site is slow, it won't perform well in search engines and your users could leave much more quickly than you would like them to. Many things could slow down your site, leaving your visitors frustrated. You might have too many things on the page or perhaps you don't have adequate hosting to support your site and its users. You can use online tools to test the speed of your site and each of the pages, and many will give you tips on how to improve the speed.
Test Your Design
Whatever your website design looks like, it's always smart to test it and find out how it's performing. You can test how people use your site, where they tend to click, and where their focus is. Using a tool like Userzoom's click testing software, this sort of testing is easy. You get to see heatmaps, darkmaps, and click clusters so that you can see how people use your site. Using this information, you can make changes to your site to ensure you lead your users in the right direction.
Check Mobile Usability
More people than ever are using mobile devices. If you're designing a website for your business, it's vital that it's usable for mobile users. They need to be able to use your site and have the same great experience as anyone using a desktop computer has. Your design should be responsive so that it adapts to different screen sizes and browsers, and can be used with both a touch screen and a keyboard and mouse. Mobile usability isn't just important for UX but is also a factor that affects SEO.
Create a Scannable Site
Most people who visit your site aren't going to read everything on it. They will take everything in by scanning each page, stopping on the bits that they feel are the most important. So it's smart to think about how people might scan your site and how to make the information on the page easy to digest. Breaking text into small chunks helps to make it easier to scan. Similarly, using different font sizes for headings and paragraphs allows you to identify the main subject of each piece of copy. It's also good for SEO if you use the right heading tags.
Keep It Simple
Some websites might need some complicated coding behind the scenes to make them work. However, when it comes to what your users see, you usually don't want to make it too complicated. People want to be able to navigate around your site with ease and find what they're looking for. Too many elements or complicated navigation will make it more difficult for people to get around your website. Keeping it simple is the best strategy if you want to satisfy your users.
Provide Engaging Content
When your website users are looking for valuable information, you can provide it through engaging content. Your content might include blog posts, videos, or even a podcast that covers topics that are relevant to your users. Publishing regular, fresh content keeps people engaged and it can be great for search engine optimization too. Your content can be both informative and entertaining, providing your users with interesting material that helps to move them along in their buying journey. It's useful for securing new customers and keeping existing customers engaged too.
Improve the user experience for your business website and you could start to see more conversions and sales.