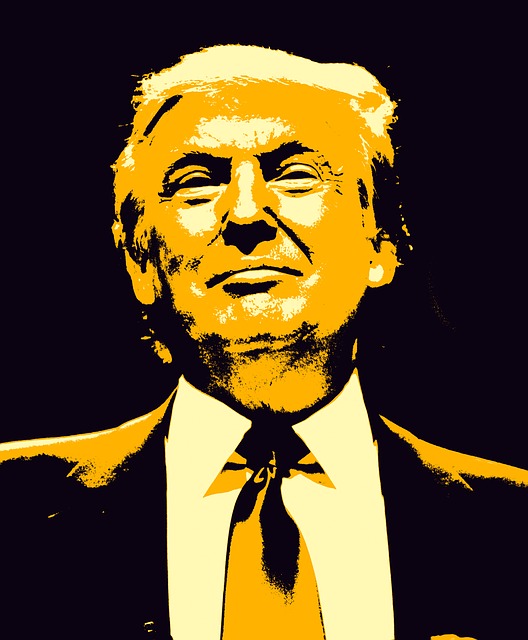 Being the president of the world's largest economy, Donald Trump is considered to be the most influential person when it comes to financial markets. Whatever policy changes were taken by Trump Administration during the last two months has had substantial effects on the equity and Forex currency markets. Trump promised during his campaign to increase infrastructure spending, introduce tax reforms and to slash regulations that were killing jobs. He wants to boost production in the US through tax subsidies for local businesses and increase consumerism. Forex market analysts have argued that Trump's pro-growth policies will be a key driver for volatility in global FX markets going forward.
Trump's disruptive immigration policies like the temporary travel ban imposed on Seven Muslim majority nations and his controversial comments on social media have put global equity and FX markets in a tailspin. For example, his comments about the withdrawal of US from the Trans-Pacific Partnership caused a huge impact on many of the Asian currencies like CNY and JPY. Since US Dollar is considered the global reserve currency, any changes in Fed policy like interest rate hike or tax reforms will have a notable impact on major currencies like EUR, GBP, CNY, CAD and JPY. The most affected currencies due to Trump's policy changes are of the emerging markets such as Mexican peso, Turkish lira and South African rand. Trump's controversial tweets targeting various Corporates or entire nations have impacted major currencies in a big way. Trump's Twitter account has more than 18.8 million followers and is a major driving factor for investor sentiments across the globe. The below table illustrates the Trump effect on major currencies between US elections held on Nov 8th, 2016 and Jan 5th, 2017.
| | |
| --- | --- |
| Currency | % Change (vs. USD) |
| Russian Ruble | 7.7% |
| Canadian Dollar | 0.4% |
| Chinese Yuan | -1.5% |
| Euro | -5.0% |
| Mexican Peso | -13.4% |
The US Dollar index enjoyed substantial rally since Trump's surprise victory in November elections and reached its 14-year high of 103.820 on Jan 3. The notable surge in US dollar was mainly due to the protectionist growth policies of the new President.  But the greenback dipped by 3 per cent from its January 3 high after Trump raised a red flag over a strong dollar to the Wall Street Journal. He felt that Dollar was "too strong" for US companies to compete in global trade with their Chinese counterparts. He also blamed countries like China, Japan and Germany for manipulating currencies to get a trade benefit over the US. The remarks made by Trump over China and other nations in media resulted in the weakening of US dollar which Trump feels will favour US exports and boost manufacturing. It also led to the strengthening of Japanese Yen which is considered as a safe haven by currency traders. The US dollar dropped 0.6% against Japanese Yen to 111.95 Yen due to the uncertainty prevailing around trade policies by Trump. As a Forex trader, you should make use of real time trading charts and technical indicators to predict the future trends of currency movements, which will help you to make well-informed trading decisions.
Forex investors are eagerly awaiting Trump's address to the US Congress on Feb 28th regarding changes in the monetary policy and possible corporate tax cuts.  Trump Administration's reflationary policies so far have had a positive impact on the US dollar and equities. The financial markets are interested to know about the tax reforms that will be proposed by Trump during his address to the Congress on Tuesday. The disruptive border adjustment tax that is under consideration by the Republican government under Trump aims at increasing taxes for imports and subsidises exports to boost manufacturing in the US. Russia has been on the positive side of Trump so far since he feels it's a protectionist country which does not pose any threat to U.S. jobs. Hence, Russian Ruble has had a positive impact and has grown by 7.7% against U.S dollar.
Besides his proposal to build a wall between the US and Mexico, Trump has frequently opposed the NAFTA (North American Free Trade Agreement) during his campaign and wanted to restrict imports from Mexico and China by increasing the import tariffs. He promised to raise taxes for imports from Mexico and China by 35% and 45% respectively to reduce the imports from these countries. Such remarks have resulted in a considerable impact on both Chinese Yuan and Mexican Peso against the US dollar. Since Mexico is one of the biggest exporters to the US with more than 80.3% of its goods sent across border tax-free, scrapping of NAFTA and the introduction of new tariffs based on the proposed border tax reforms will have a great impact on the Mexican peso. His tweets have already weakened the Mexican peso against U.S dollar. It reached record lows of 21.619 when he criticised General Motors for exporting cars made in Mexico to the United States with the below Tweet. Ford motors also cancelled its production of $1.6 billion plant in Mexico in line with Trump's policies to make in the USA.
"General Motors is sending Mexican made model of Chevy Cruze to U.S. car dealers-tax free across the border. Make in U.S.A.or pay big border tax!"
The dollar tumbled against Japanese Yen and moved below 113.00 due to the uncertainty prevailing around the tax reforms to be proposed by Trump during his address to Congress and possible interest rate hikes by the Federal Reserve. Steven Mnuchin, U.S. Treasury Secretary under Trump Administration, stated that lot of work is to be done towards tax reforms, which would encourage inflation and push US interest rates higher. He also added that the impact of the new government's pro-growth policies is unlikely to be seen this year.
Trump has pointed out several times that fiscal debts are getting beyond control and he wants significant changes in the Fed policy. This could mean the reversal of Quantitative Easing and an increase in interest rates which will result in a strong dollar. There are possibilities that Trump might even appoint a new chair to Federal Reserve who will do whatever he says. If there is any announcement of interest rate hikes by US Federal Reserve during the upcoming FOMC meeting in March, we can expect a surge in US dollar once again, and this will have a negative impact on other currencies like Chinese Yuan, Japanese Yen, Euro and Mexican Peso. We can expect a lot of fluctuations in the currency markets based on Trump's trade agenda and as a Forex trader, you should start considering about investing in Forex binary options to increase your returns.
Here's How to Boost Employee Satisfaction Today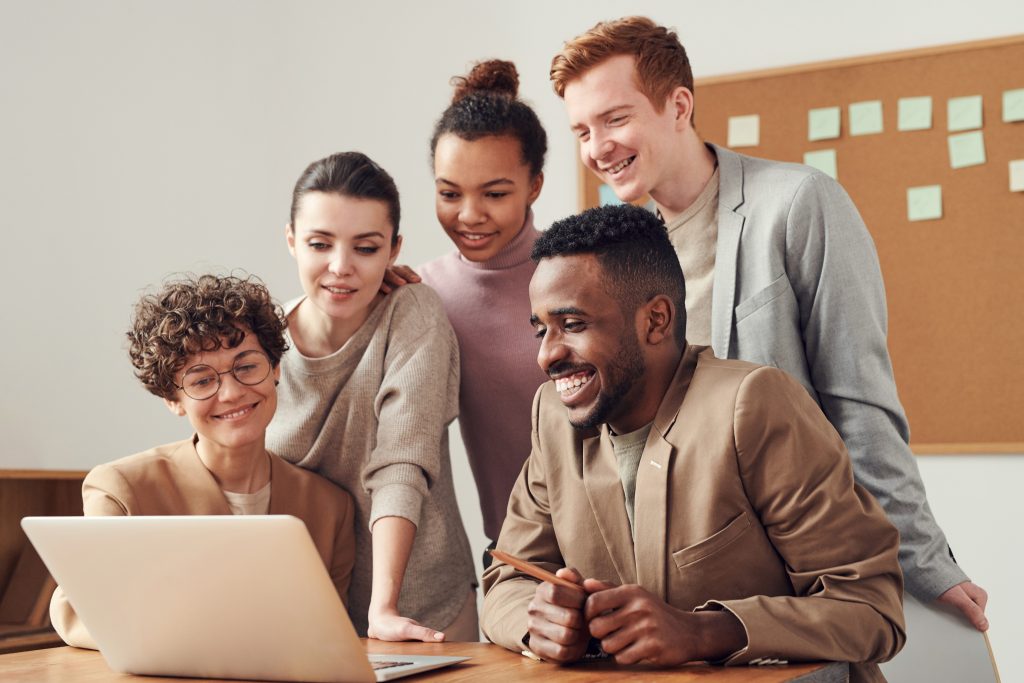 If you wish to maintain your employees and positive workplace morale, it is important to stay on top of employee management and know how to improve the workplace to benefit your employees.
This guide will share the best ways to boost your employee satisfaction and guarantee to make them feel appreciated. 
Use chaplains to improve your workplace conditions
As a business owner, it is essential that you improve and maintain workplace conditions so that employees can feel satisfied while working for your business. Whether you lack support or have a dirty and messy workspace, you will not guarantee to maintain employees' happiness or keep them working for your business if you do not offer great workplace conditions.
If you wish to improve your fast food employee retention, it is a great idea to use chaplains as they work to improve workplace conditions and measures so employees can feel happier and attain greater job satisfaction.
Offer rewards for their efforts
It is important to offer rewards to employees for their hard work and effort so you can show that you appreciate and respect them.
A small pay bonus at the end of the month or taking them out for a nice lunch cannot prove to them that you have noticed their efforts and respect them for it, which will encourage them to feel satisfied with your management.
Ask them how they are and offer them support when they need it
As a manager or boss, you might often lack the time or thought to ask employees how they truly are. You might ask them each morning briefly how they have been, which will likely attain the same response. Many people will tell you that they are OK, even if they are not.
Whereas if you sit down with your employees individually and open up an honest conversation, you might find that they are not truly happy inside or outside of work. If an employee tells you this, it is important to listen to them and offer them support so that they can boost their happiness and well-being again which will ensure that they are satisfied at work.
Support their development and provide more training
Another great way to boost employee satisfaction is to support their development and offer them more training.
Not every employee will want to climb the ladder in your business however there will be a select few who will want to climb higher in your company which will help them gain more success.
Therefore, to maintain and boost employee satisfaction, it is essential that you support their development and listen to their goals so that you can provide the right training for them to reach them.
Using these simple yet effective tips, you will guarantee to boost employee satisfaction in your company today. Simply listening to them, rewarding them and ensuring it to improve your workplace conditions will guarantee that your customers feel more satisfied and happy working for your business.
Tighten Up Your Customer Service In These Ways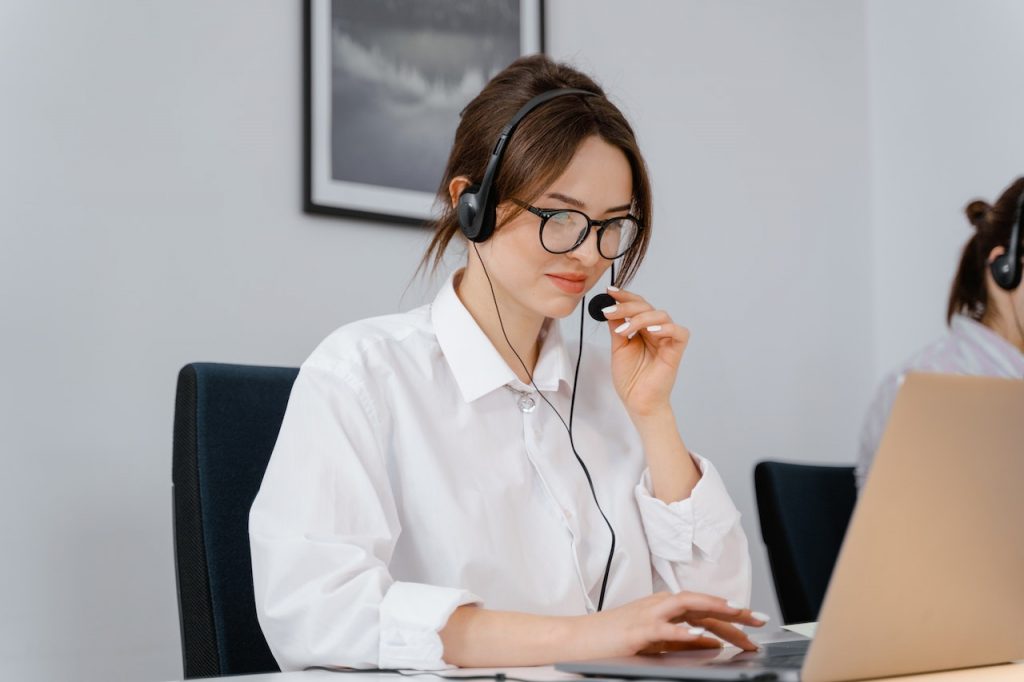 It's always a good idea to make sure your customer service is as good as can be. After all, the better the customer service is, the more profitable the business will be – because having happy customers means that you are going to be a lot more successful. In general, then, what are some of the great ways to make your customer service better? In this post, we'll discuss just some of them that you may want to be aware of so that you can effectively keep your customers much happier for longer.
Schedule Your Staff Properly
Your customer service staff need to be scheduled as well as possible if you want to keep the customer service as good as possible. The more effective their scheduling is, the more that they can actually provide a decent service to people, so this really is something that you will want to be aware of here. Scheduling can mean having some time tracking for call center purposes, or simply making sure that your staffing is at the appropriate levels. In any case, it's hugely important to get it right, and will mean a better experience for your customers every time.
Be Honest In Your Dealings
In any and all dealing with your customers, you need to make sure that you are being as honest as possible. The more honestly you approach and communicate with your people, the better that is going to be for them and for you. To this end, make sure that your staff are trained on being as honest as possible with customers. This is a simple step and change that can make a world of difference, so it's something you really want to think about. You will find you have much happier customers as a result of this simple change.
Under-Promise & Over-Deliver
This is a general approach that you may want to consider if you are trying to keep your customers happy, and it's amazing how much it can help you to do so. Essentially, it's all about being careful not to promise too much to your customers. If you know that something is going to take three days, promise five days. That way, when it only takes three, they will be pleasantly delighted. This is a really effective way to keep your customers so much happier, and it really does work very well, so make sure to bear it in mind.
Exceed Expectations
In general, going above and beyond is a really important way to impress people too, and this is something that you should be able to achieve relatively easily as long as you make a point of it. In fact, turning this into a core thing that you tend to try and provide will mean that you become excellent at customer service in no time at all, and it's amazing just how well it can really work. So make sure that you do this if you want to keep people happy and make them smile.
How to Supercharge Your Construction Company's Customer Service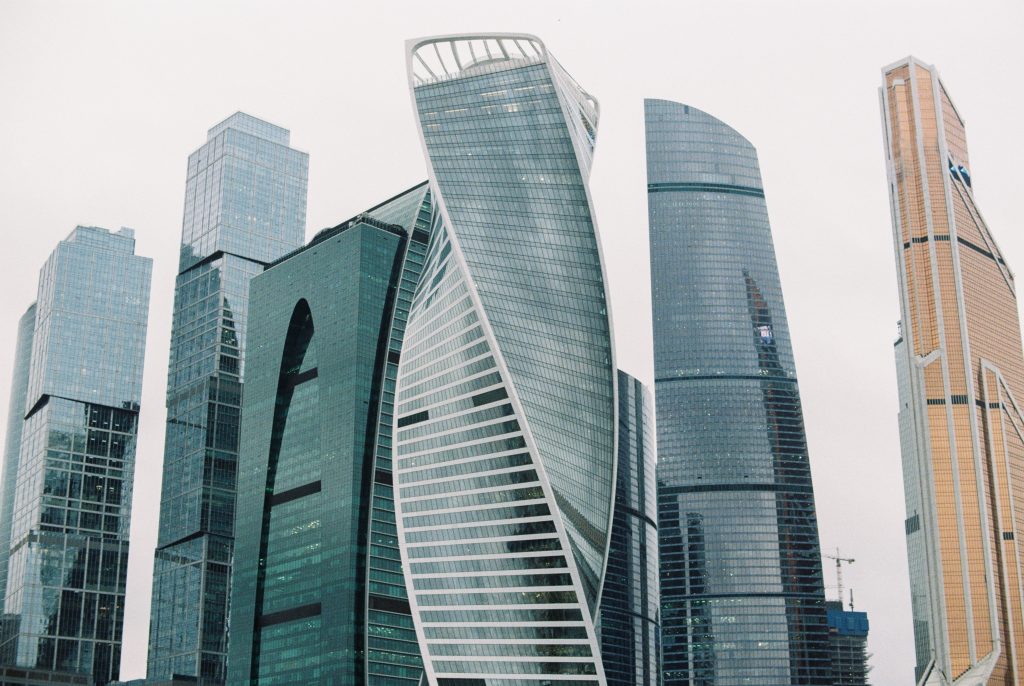 Alright, alright, let's talk about the elephant on the construction site. As much as we love the smell of fresh cement in the morning, we've got to admit – construction is as much about people as it is about projects. And the secret to any successful people-centered business? Drumroll, please… Customer service!
So, grab your hard hats, folks! We're about to rev up your customer service game and transform your construction company into a lean, mean, customer-loving machine. Buckle up, it's gonna be a thrilling ride through the world of construction customer relations.
1. Make it Personal, Keep it Real
Here's the deal: Clients aren't just walking checkbooks, they're people – people who dig being recognized. So, why not give 'em a little something to remember you by? Remember their kid's name, their favorite football team, or that they prefer coffee over tea. When clients feel seen, they stick around. It's a win-win!
2. Chat 'em up – But Keep it Relevant
Communication. It's as simple as it gets. Keep your clients posted about every brick being laid and every nail hammered in. Transparency equals trust, and trust equals return customers. Let's make this our mantra, shall we?
3. Construction CRM – Your New Best Friend
Ah technology – the magic wand of the 21st Century, How did we ever live without it? Meet your new pal: construction CRM. This techy gem helps manage customer interactions, keep track of project progress, and store customer data – all from one handy place. By harnessing its power, you'll have more time to focus on the fun stuff (like choosing the perfect shade of paint).
4. Train your Squad
A strong team makes a strong business. Arrange some killer workshops for your crew – communication skills, conflict resolution, how to navigate that fancy CRM system amongst other things. Remember, your team is the face of your brand, so make sure they know their stuff!
5. Feedback: The Good, The Bad, and The Ugly
Feedback isn't just about patting ourselves on the back (although that feels pretty good, too). It's about finding areas where we can do better. So, don't shy away from the harsh truths – use them to your advantage. And when you turn a complaint around? Boom! That's how loyal customers are made.
6. Go That Extra Mile
In the cut-throat world of construction, it pays to stand out from the crowd. And nothing says "pick me" like going above and beyond for your clients. Deliver earlier than promised, add a touch of unexpected luxury, or just check in to see how they're doing. Trust us, they'll love you for it.
7. Understanding Your Client's Vision
You know what they say, right? You've got two ears and one mouth for a reason. So, listen more than you talk. Understand your clients' vision, their dreams for their space. If you can show them that you're invested in their dream as much as they are, you'll have clients for life, and as you will probably know, it is a lot easier to keep existing clients than it is to find new ones, not to mention much cheaper to do so too!
8. Never Underestimate the Power of a 'Thank You'
Gratitude is underrated. Sending a 'thank you' note after a project completion, or even a little token of appreciation, can leave a lasting impression. It's a small gesture that can go a long way in making your client feel valued, and it will not cost you very much in terms of time or money at all, so what do you have to lose?
9. Promptness is Next to Godliness
Okay, maybe we've tweaked that saying a bit, but you get our drift. Being prompt with responses and never leaving a query unanswered assures your clients that they're in good hands. Nothing screams 'professional' like a timely email or a returned call, because your customers know that, if you answer their queries quickly, chances are you sare more likely to show up and dso their construction work in a timely manner too, an that is exactly what the average construction company customer is looking for when they need some work done.
So, there you have it – your blueprint to supercharging your construction company's customer service. By doing all of the above to the best of your ability, you'll be well on your way to building a reputation that's just as sturdy as your constructions. So, are you ready to hammer down on customer service and build some lasting relationships? Let's get to it!