How to setup an ecommerce company in India?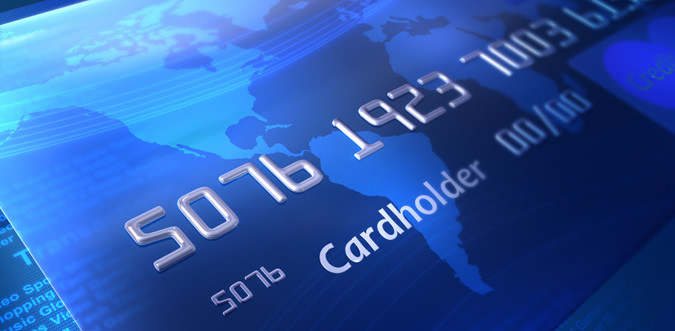 India is a land of budding entrepreneurs. The youth of India is disillusioned from the lure of getting a job and they do not mind taking risks to reap greater rewards. The internet boom in India has also caused some young people to take to the internet to fulfil their dreams of moneymaking. However, there are many formalities and legal proceedings, which must be addressed before a person, is able to own an online store.
To start a business in India is definitely no cakewalk. However it has improved a lot over the last five years. Legal, taxation and other process are not streamlined.

-Saurabh Nangia. Founder, Targeting Mantra
From Market Research to legal registration to selecting appropriate tools for business management, if you aspire to become an entrepreneur then you need to have nitty gritty of all business and legal matters. Market research will help you prepare a plan for your company, legal registration will be required when you are satisfied with your business plan and want to start it as your career, finally tools such as version management,  account and records management will help you manage your business effectively and securely. A good record holding service will also help you in maintaining your sales records and thus you can always do taxes right and your operations are more efficient. Also all the legal requirements can be satisfied with good record keeping. Access to some documents should be controlled or they might be a major security breach and your trading secrets can be compromised.   To setup an ecommerce company in India a proper procedure should be followed.
1. Market research and testing – The market for the idea must be extensively researched and narrowed down. Most of the ecommerce websites in India fail because they try to cater to a bigger market than they can handle and thus their customer service suffers. In addition, they lose out to big online department stores like Amazon and EBay and their business is forced to shut down. However if the market that is being catered to is small and the products that is on offer is specific the company can survive.
2. Legal Registration of the Company– In India, to set up an ecommerce business one must fulfil many formalities with the Ministry of Corporate Affairs. Unlike in other countries it is mandatory to register an ecommerce business with a legal address. To register an ecommerce business a company must have complete these formalities
A valid address – The team must provide a valid address for the business. It can be a private address of a team member too. Nevertheless, to rent a certain office space is advised.
Two Board of Directors with DINs – There must be at least two board of directors with valid Director Identification Numbers. A person can register himself as director for a company by paying a sum of around 300rs to Ministry of Corporate Affairs. Any competent lawyer can draw up documents for the DINs.
A sum of 100,000 Rs Capital – At the end of financial year, the company must show a capital of 100,000 Rs in its books.
A valid company name – A valid company name has two components. The first word denotes the unique name of the company. The second word denotes the nature of the company. For example Tata Consultancy Services, Reliance Telecom, Sapient Consulting etc.
Other Laws – Certain laws are to be taken care of by a company. Laws like labour laws, taxes like VAT and GST might be applicable on the company and a competent chartered accountant is often required to take care of these.
Many times employee insurance etc. has to be taken care of, but small teams run most of the ecommerce startups and hence it might not be required.
Many online law companies can help you in setting up an ecommerce company.
3. Tools required – It is perhaps the most ignored part in the setting up of the ecommerce company. Most start up teams do not spend enough time on research for tools that are required and hence their productivity remains low. Because of low productivity, their competition has an advantage over them and it causes the company to incur losses. A startup should make sure that they have the right tools for setting up an ecommerce company.
These tools are absolutely required by the startup companies. Get the complete list here
1)      Online conferencing tool -Most of the ecommerce sites are setup by the people who are already working somewhere and thus cannot meet often. To ensure that there is no gap in communication a good conferencing tool is required. Tools like Skype and Yahoo Messenger can actually help a person as they allow group conferences with audio and video calls free over the internet and are easily available.
2)      A file sharing Service- There must be a central file repository or else there definitely will be a gap in research and data. Without a central file sharing system, all the data will be scattered and thus productivity will be very less. There are many solutions for this in the market. However, Skydrive and Dropbox are the most widely used and easily available services.
3)      Records Management Service – This is often the most neglected service by the ecommerce website owners. There is a wrong perception that data is managed easily online. However, they neglect the security of their data. SaracenDataStore is one such service provider, which can really help you in making your data secure. Such a service is very safe and data is stored behind the safety of impenetrable firewalls. A formal record management policy is necessary for any company.
Know The Differences between Static and Dynamic QR Codes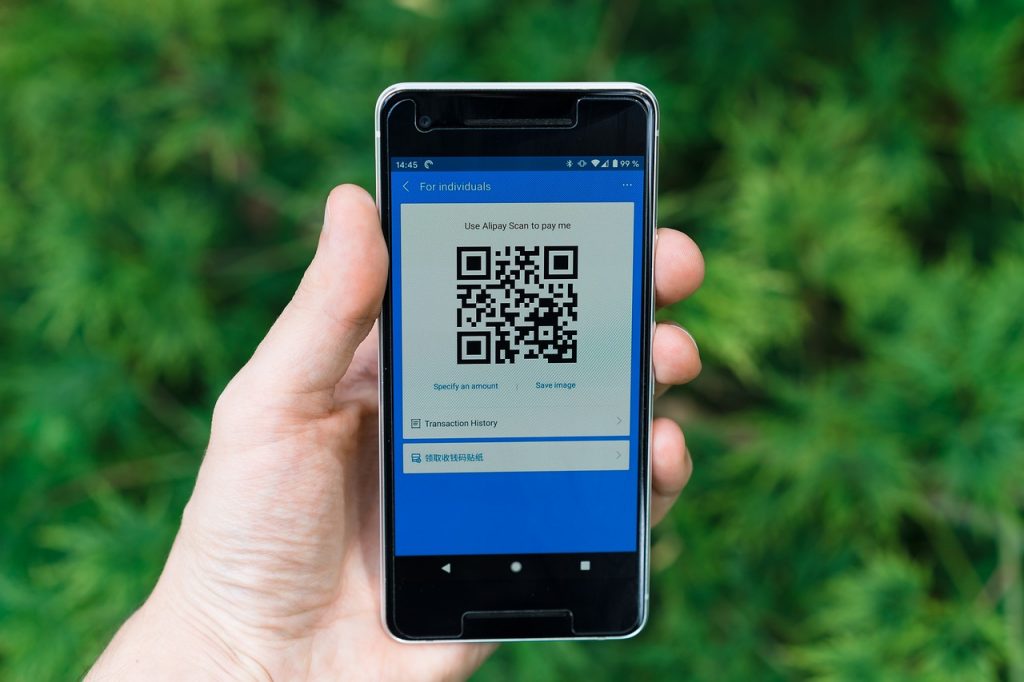 In the digital age, qr code have become an integral part of our lives, bridging the physical and digital worlds seamlessly. They enable quick and convenient access to information, websites, and multimedia content. QR codes come in two main flavors: static and dynamic.
In this article, we will explore the differences between these two types of QR codes and introduce you to a powerful qr code generator known as QRFY. We'll delve into the versatility of dynamic QR codes and how they can be a game-changer for your business.
Static QR Codes vs. Dynamic QR Codes
Static QR codes are the traditional, one-time-use variety. Once generated, the encoded information is fixed and cannot be altered. These are great for simple, permanent links, such as sharing a website URL or contact information.
On the other hand, dynamic QR codes are a dynamic duo. The content behind these codes can be changed at any time without the need to update the QR code itself. This feature opens up a world of possibilities.
With QRFY, you can create dynamic QR codes that offer unparalleled flexibility. QRFY supports hosting various types of content, including PDF documents, images, videos, vCards Plus, restaurant menus, and much more.
Customization at Your Fingertips
QRFY takes customization to the next level. You can create custom QR codes with your logo, color schemes, or choose from predefined templates. This means your QR codes can reflect your brand identity, making them more recognizable to your audience.
Detailed Analytics and Control
With QRFY, you gain valuable insights into the performance of your QR codes. You can track the number of scans per day, monitor user demographics by country and city, and even analyze data on the browser and language preferences of your audience. This data can help you fine-tune your marketing strategies for better results. Plus, you can easily export this information for in-depth analysis and decision-making.
Key Features of QRFY:
Dynamic content updates: change the content behind your QR code at any time.
Content variety: host PDF documents, images, videos, vCards Plus, restaurant menus, and more.
Customization: personalize your QR codes with your logo, colors, or templates.
Advanced analytics: monitor scans per day, user demographics, browser data, and language preferences.
QR codes have come a long way from their humble beginnings and are now an essential tool for businesses and individuals alike. With the advent of dynamic QR codes, made easy through QRFY, the possibilities are endless. The ability to update content, track scans, and customize your QR codes makes them a powerful asset for marketing and communication.
Whether you want to share information, promote your brand, or streamline user interactions, QRFY's dynamic QR codes are the way to go. So, take advantage of this dynamic shift in QR code technology. Embrace the flexibility and control offered by QRFY and watch your QR codes evolve with your needs. Dynamic QR codes are not just links; they're gateways to a world of possibilities, limited only by your imagination.
Here's How to Boost Employee Satisfaction Today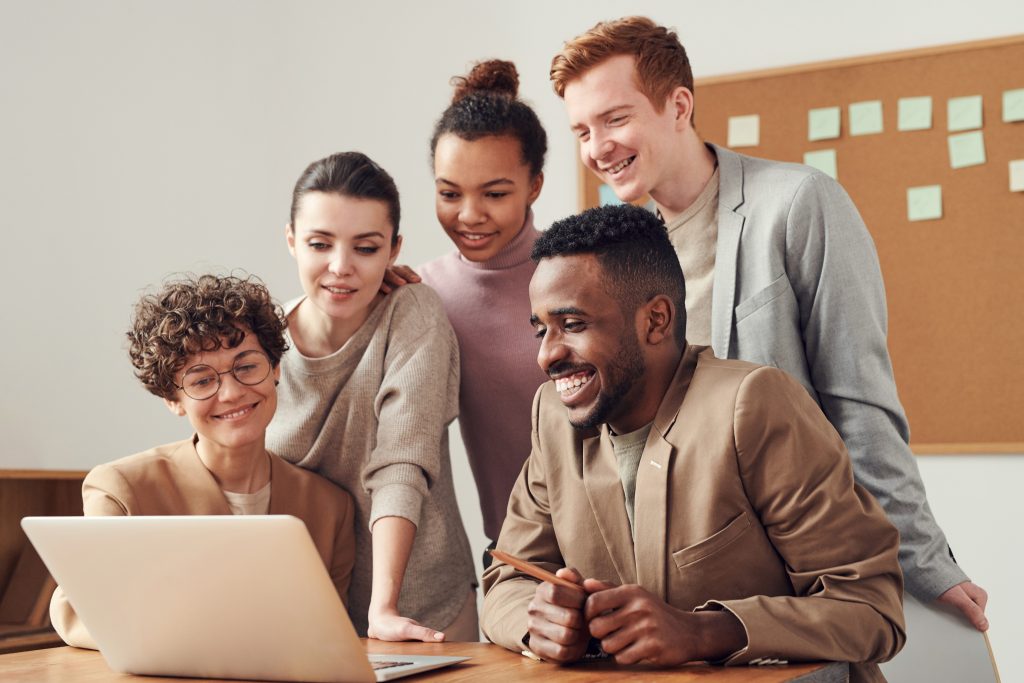 If you wish to maintain your employees and positive workplace morale, it is important to stay on top of employee management and know how to improve the workplace to benefit your employees.
This guide will share the best ways to boost your employee satisfaction and guarantee to make them feel appreciated. 
Use chaplains to improve your workplace conditions
As a business owner, it is essential that you improve and maintain workplace conditions so that employees can feel satisfied while working for your business. Whether you lack support or have a dirty and messy workspace, you will not guarantee to maintain employees' happiness or keep them working for your business if you do not offer great workplace conditions.
If you wish to improve your fast food employee retention, it is a great idea to use chaplains as they work to improve workplace conditions and measures so employees can feel happier and attain greater job satisfaction.
Offer rewards for their efforts
It is important to offer rewards to employees for their hard work and effort so you can show that you appreciate and respect them.
A small pay bonus at the end of the month or taking them out for a nice lunch cannot prove to them that you have noticed their efforts and respect them for it, which will encourage them to feel satisfied with your management.
Ask them how they are and offer them support when they need it
As a manager or boss, you might often lack the time or thought to ask employees how they truly are. You might ask them each morning briefly how they have been, which will likely attain the same response. Many people will tell you that they are OK, even if they are not.
Whereas if you sit down with your employees individually and open up an honest conversation, you might find that they are not truly happy inside or outside of work. If an employee tells you this, it is important to listen to them and offer them support so that they can boost their happiness and well-being again which will ensure that they are satisfied at work.
Support their development and provide more training
Another great way to boost employee satisfaction is to support their development and offer them more training.
Not every employee will want to climb the ladder in your business however there will be a select few who will want to climb higher in your company which will help them gain more success.
Therefore, to maintain and boost employee satisfaction, it is essential that you support their development and listen to their goals so that you can provide the right training for them to reach them.
Using these simple yet effective tips, you will guarantee to boost employee satisfaction in your company today. Simply listening to them, rewarding them and ensuring it to improve your workplace conditions will guarantee that your customers feel more satisfied and happy working for your business.
Tighten Up Your Customer Service In These Ways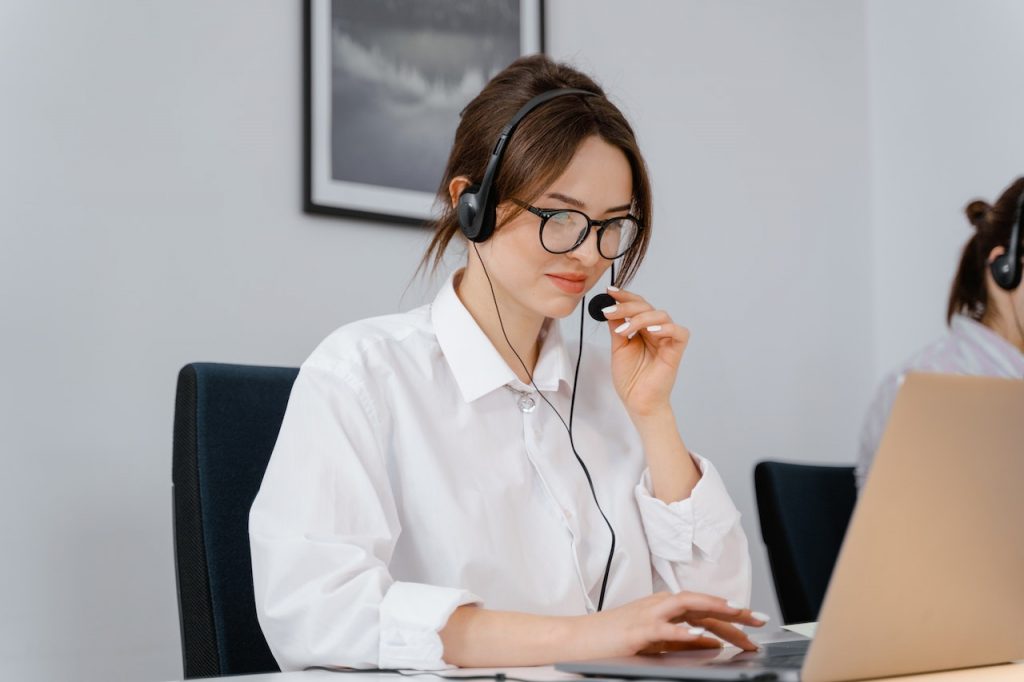 It's always a good idea to make sure your customer service is as good as can be. After all, the better the customer service is, the more profitable the business will be – because having happy customers means that you are going to be a lot more successful. In general, then, what are some of the great ways to make your customer service better? In this post, we'll discuss just some of them that you may want to be aware of so that you can effectively keep your customers much happier for longer.
Schedule Your Staff Properly
Your customer service staff need to be scheduled as well as possible if you want to keep the customer service as good as possible. The more effective their scheduling is, the more that they can actually provide a decent service to people, so this really is something that you will want to be aware of here. Scheduling can mean having some time tracking for call center purposes, or simply making sure that your staffing is at the appropriate levels. In any case, it's hugely important to get it right, and will mean a better experience for your customers every time.
Be Honest In Your Dealings
In any and all dealing with your customers, you need to make sure that you are being as honest as possible. The more honestly you approach and communicate with your people, the better that is going to be for them and for you. To this end, make sure that your staff are trained on being as honest as possible with customers. This is a simple step and change that can make a world of difference, so it's something you really want to think about. You will find you have much happier customers as a result of this simple change.
Under-Promise & Over-Deliver
This is a general approach that you may want to consider if you are trying to keep your customers happy, and it's amazing how much it can help you to do so. Essentially, it's all about being careful not to promise too much to your customers. If you know that something is going to take three days, promise five days. That way, when it only takes three, they will be pleasantly delighted. This is a really effective way to keep your customers so much happier, and it really does work very well, so make sure to bear it in mind.
Exceed Expectations
In general, going above and beyond is a really important way to impress people too, and this is something that you should be able to achieve relatively easily as long as you make a point of it. In fact, turning this into a core thing that you tend to try and provide will mean that you become excellent at customer service in no time at all, and it's amazing just how well it can really work. So make sure that you do this if you want to keep people happy and make them smile.