10 Essential Tools For Entrepreneurs and Startups
Ideas can strike anytime. An idea may wander in your thoughts waiting for the best time when it can be implemented. A process of thought in your mind can be worth millions. In the present era idea and innovation is they key for a successful business. Addition of new game changing ideas, thoughts and young entrepreneurs are making the business world more dynamic and human life simpler and easier. If you can earn money from your hobby, then what can be a better and more satisfying job than that? You are your own boss, you manage your own money and you have more time for your friends and family!
When a group of colleagues or students think of a startup they are initially not much organized. Often people start with a hobby and when they observe that they have started making good money or money equivalent to their salary they plan to make it bigger and take it to another level, taking it to a complete professional platform. At this one needs to be professional and should create a professional environment that keeps the team motivated and give them the feeling of working on a big change. To help with this we are going to list some ten tools which will definitely help you in managing and running your startup.
1. Dedicated Contact Numbers
A visible complete office address, professional website and a dedicated line number can make your business look more professional and established. For examples having a toll free easy to remember number or 0845 numbers in case you are in UK can help your customers to connect with you without spending much. While having a toll free number will help your customers to connect with you for free, a 0845 number will help your customer to connect with you by paying only for a local call no matter wherever you are. A number of companies are available to provide you dedicated numbers hosted on their telecoms network making it sit on  top of your existing numbers. Thus, avoiding any need to install additional lines. You will also get additional features like call statistics, disaster recovery and online call management.
2. Wave
Wave is a very famous free tool that helps you be your own boss. Wave can help you with invoicing your clients and get paid by them, Accounting, managing Payroll and receipts and personal money management. Wave provides everything for free, only the Payroll feature is paid where they charge $1 per employee. You can connect your banks directly with Wave and it will help you keep a track of your transaction, your earnings, and will tell you where you stand financially and how you can manage it. All the features of Wave are inter-connectable, i.e any money earned through invoicing will automatically be updated in the accounting tool, similarly any bank transaction you make will be updated there. No need for manual entry, although Wave provide manual entry feature for those who are uncomfortable connecting their bank with the tool.
3. Skype
Skype has proven its supremacy when it comes to VoIP. It is quick, free and connects you with your team members around the world whether they are on computer or mobile. After the recent purchase of Skype by the Microsoft it has been nicely embedded in latest Windows OS and Windows Phone devices. Skype is available for almost any platform, not just Windows. There are a number of apps supported by Skype that can enhance its ability to be used as official communicator for your company. There are apps that provides complete PBX (Private Branch Exchange) solution. With Skype you can record your calls, divert your incoming calls to another number or voicemail, call people on their mobile or telephone for a very low price, etc.
4. Cloud Storage
Today with improvement in mobility and degree of freedom we need our data where ever we go. It will cost a lot of space if we start copying everything from our computers to tablet and mobiles and then a lot of effort to keep them on sync. Here comes cloud storage in picture. You can store your file on the online servers and access them, make changes and do whatever on any device. You can also share your documents with your team members and can give them authority to make changes as well. Dropbox is a famous cloud storage provider. With its free 2 GB space and desktop apps you can keep your systems at sync and upload files on the server so that you can access on other devices. Google Drive and Microsoft Skydrive are one step ahead as they provide essential Google Docs apps and Microsoft Office web apps respectively for creating and editing documents, spreadsheets and notes. When it comes to storage and costs, Skydrive is slightly better as it provides 7 GB of free space when compared to Google Drive's 5 GB and Dropbox's 2 GB. Also when it comes to extending your storage, Skydrive with its yearly plans comes to be cheaper. You can extend your storage capacity by 500 MB for free in Dropbox by inviting your friends to use it.
5. CrowdFunding
Often you have great ideas that when implemented can bring a good change and generate a large amount of revenue, but to implement such an idea and convert it into a startup requires some investment. If you do not have money to invest and if bank is unavailable to provide you loan, then crowdfunding is the solution for you. As the term suggests it is a platform where crowd (individual people, investors or companies) can fund your idea (can be anonymously) if they really like it. In return you can either give them momentos or gifts or a part of your profit when your business will be a success. There are a number of online services like Kickstarter and Indiegogo which can provide you robust platform to get started and raise money for your idea or cause.
6. Mailchimp
Often you disregard communication and service mails from websites and uncheck "send me communication and promotional mails" while signing up for a service, but there are people who do select it. Interested people want to hear what is new with your company, or when can they expect a new exciting announcement from you, or may be you will provide discounts and offers directly to their inbox to keep them engaged. Never undermine the power of emails. Even if you are not sending any such mails at present, it is a good idea to at least have contact information of your regular readers/viewers/customers as anytime in future you might require to send them a communication mail. For this reason Mailchimp is there to help you out. It can build a list of your customers for you and can help you to contact them with appealing email templates. This service is free up to 2000 customers and sending 12000 mails per month.
7. Website/Blogging Tool
It is very important to have your online presence whether your business require direct online involvement (like e-commerce, online journalism) or not. Having your company online connects you with your potential customers who may be out of your reach in the real world. Customers can find you and easily contact you online. Wix is a platform that can help you create free and beautiful website for you quickly without any requirement of coding. When it comes to online customer engagement, you need to have an updated blog about your company, containing updates, offers, communication etc and anything that is official. WordPress and Blogger are two most popular and powerful blogging platform. Whatever you write is available for everyone and can generate even more potential customers as blogs are indexed by search engines and they can be shared on social media websites generating more views and expanding your reach.
8. Domain name and Professional Email
When you have created a website and blogs for yourself, you need domain name and professional email. Just like point number one that we discussed, having a professional domain name www.somecompany.com and then directing it to your website and having professional email [email protected] can make your business look more professional and established. Godaddy is one such popular service that can provide you domain name and email Id for your company. You can even chose Google apps and that can buy you a domain via Godaddy or any other service and provide you its premium email features on Gmail.
9. Personal Productivity
You have a lot of ideas and things in mind but you forget one thing while doing the other thing? You note down at your desk or on papers creating a lot of mess and clutter. Often startups do not exactly start with an office space you might have your own private space and your team members might have their own. So if you are at any other location you will not be able to access or refer to your notes that you had pointed down on the papers or on the desk. There comes Evernote to help you. Again it is a multi-platform application and you can use it on your mobile, tablet, and computer no matter what operating system you are using. It can capture anything from your ideas, your thoughts, and anything that you think might need to be referred later. When you need to refer to your notes you do not have to search in the clutter of paper, but all you have to do is type some search keywords and Evernote will present you your notes. You can even share your notes, ideas and collaborate on project with your teammates. A similar service exclusively for Mac and Apple products is Omnifocus. If you are already using Skype and Skydrive, then you can use Microsoft Office OneNote, another service by Microsoft like Evernote.
10. Hootsuite
It is the time when almost every company is trying to make their presence on social media bigger. It not only keeps you connected with your followers and customers but also extends your reach to potential customers. Social media is not about time pass and killing time when moms used to scold their kids for wasting a lot of time on Facebook. Today it is a virtual market and with the help of customized Facebook pages you can even sell your products. Hootsuite is an application that can help you manage all your social network profile at ones. In a free account you can add up to five social media profiles. You can not only post, track each posts, respond to notification, view analytic, but also schedule posts. Scheduling a post at night can help you target the people on the other side of the globe even when you are asleep. keeping your social media pages active 24X7.
Do's and Don't's of Firing People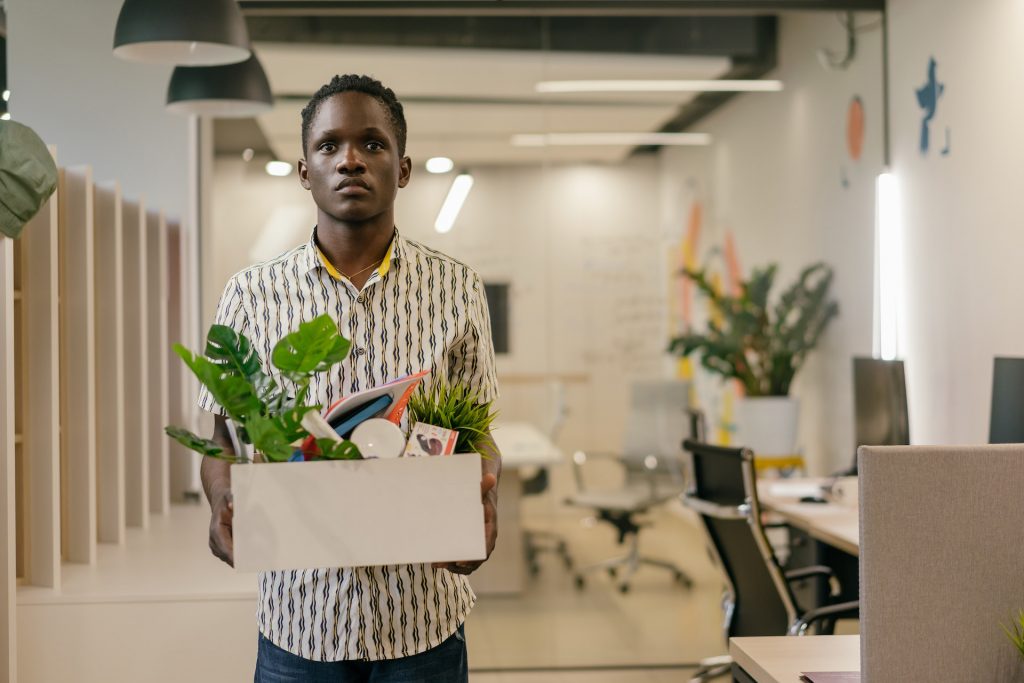 As a business leader one of the hardest things that you could do is fire an employee. Of course, it sounds like an easy thing to do if the employee is rightfully deserving of being fired, but it is a lot easier said than done. Is a decision that many managers actually lose a lot of sleep over, because it's such a difficult undertaking.
No matter what you do though, whether you are firing somebody because they are just not the right fit for your business, or you are dismissing an employee for gross misconduct, legal issues can arise that could do damage to your business. HR professionals across the country will tell you that there are many different ways of gracefully terminating an employee's contract, but there are some do's and don'ts that you could do to make it an easier process that can help you deal with it. Let's take a look at a few of those below.
Do get everything in order before you fire them. From evidence as to the reason they are fired, to the paperwork for them to leave the business, get everything in order so that there are no loose ends. For a firing to go smoothly this needs to be prepared in advance. Before you terminate the employee, you need to be able to prevent any misunderstandings or even accusations of illegal activity going on. Follow the policies and procedures in place of your organization and if necessary, consult a lawyer. Secure computer files, make sure you pull together all in performance appraisals and written warnings as any other correspondence that you might need. You should also make sure that you have all of the payroll information in place so that you can reassure the person being fired that they will be paid according to the law.
Do choose a private space. Let's be honest, nobody wants to be fired from their job. It leaves a bad taste, it's nothing to be proud of, and it can be embarrassing for the employee. When you are dismissing somebody, you need to choose the right time and place and make sure that there are no eavesdroppers. It's always a good idea to do it as early in the week as possible at the end of the day so that you minimize impact to your business. If an employee depends on the company or their colleagues to get home, it just makes good sense to ensure that they are not going to be left stranded.
Don't fire somebody with an audience around. As we mentioned before, anybody in your business has a right to privacy. Doing it in front of an audience will be poor behavior on your part as an employer. It also won't help people in the office to feel comforted by the idea that they may not be next. Use an official meeting space, as it's a private and neutral location that is free from any disruption.
Don't forget to toe the line. If you terminate an employee on parental or medical leave, or you terminate an employee who is pregnant, you are going to open yourself up to a lawsuit. Toe the line when it comes to the law and make sure that you are firing somebody with all of your ducks in a row in advance.
Terminating an employee's contract is not easy, but sometimes it needs to be done.
Best Strategies to Create an Comfortable Atmosphere in Your Restaurant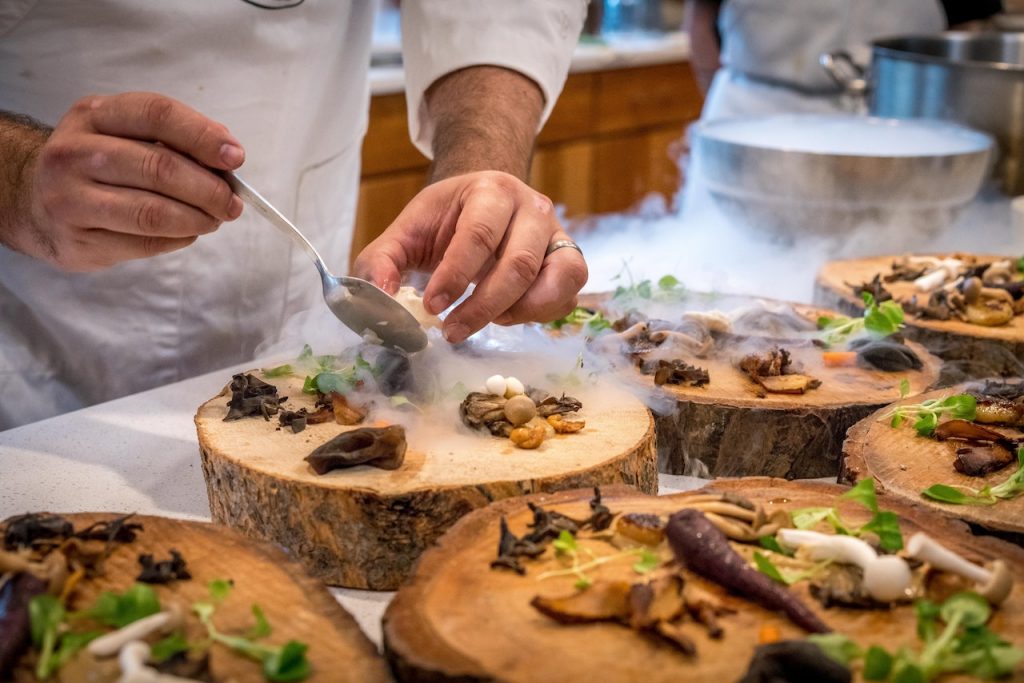 Creating an inviting and comfortable atmosphere in any restaurant is essential for success. Customers often form their first impression of the restaurant based on its ambiance, and if it isn't pleasant or enjoyable, they are less likely to come back. It's important to consider all aspects that can make up a positive dining experience — from the decor to the music playing in your establishment to the service you provide. Here are some strategies that will help you create an atmosphere that customers won't forget.
Decor:
The key to creating a cozy environment is by designing decor that reflects your restaurant's style and promotes relaxation. Think about what kind of mood you want customers to feel when they enter your restaurant — from the lighting to the art on the walls to the decorations that adorn your tables. Depending on the cuisine you serve and the atmosphere you want to create, consider investing in muted tones or warm colors for a calming effect or bright and vibrant shades for an energetic vibe.
Music:
The music playing in your restaurant can make all the difference. Too loud music can be overwhelming and uncomfortable, while music that's too quiet won't create an inviting atmosphere at all. Consider investing in a music player for restaurant so you can control what music is played and when it starts and stops. You should also consider whether you want to provide live or recorded music. Live music will usually give customers a sense of authenticity and provide them with something to enjoy during their meal, while pre-recorded songs can help set the background without being distracting.
Service:
Your service can be just as important as the ambiance in creating a memorable experience. Make sure your staff is well-trained, friendly, and attentive to guests' needs. Ensure they understand your restaurant's standards and expectations — from proper table setting etiquette to how glasses should be filled. Customers greatly appreciate being treated with respect and kindness, so make sure your waitstaff is not only efficient but also shows genuine care for their customer's satisfaction.
Atmosphere:
Creating the perfect atmosphere requires more than just the decor, music, and service — it also includes small touches that will make your restaurant stand out. For instance, consider offering complimentary snacks or appetizers to customers while they wait for their meals to arrive. You can also provide warm towels after meals as a sign of endearment and appreciation. Additionally, choosing linens with exquisite patterns or using fresh flowers on each table will add even more charm to your restaurant's atmosphere.
Turn Your Passion into a Career: How to Make Money Doing What You Love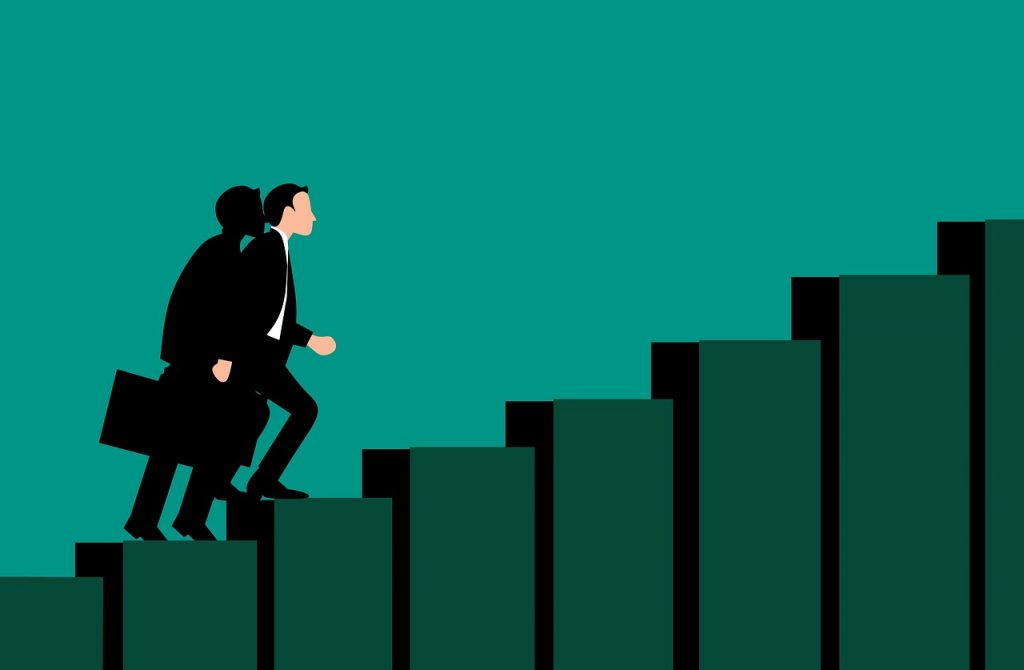 Many dreams of turning their hobby, passion, or creative outlet into a career. It's a beautiful idea, but it can take time to figure out where to start. Here's a guide on successfully turning your hobby into a career. 
Do Your Research
Before you turn your hobby into a business, please research and find out what the industry looks like, your potential customers and their needs. Next, consider your strengths, skills, and knowledge and decide how to use them in this new venture. Finally, consider what makes you unique in the industry and how you can market yourself.
Take A Strong Career Test
A Strong Career Test can help you identify your ideal job and the type of environment you would flourish in. In addition, knowing this information can give you an idea of what kind of business to start and whether it's something you'd be passionate about.
Think About Finances and Legalities
Once you have an idea of what you want to do, consider the financial aspect – are there any costs associated with getting started? What sort of budget will you need? Will there be any tax implications? It's also essential to think about the legal side of things – if necessary, consult with a lawyer specializing in business law so that you understand all the regulations associated with starting up and protecting your intellectual property rights.
Create a Business Plan
Now that you have researched and considered the legalities and finances involved, create a business plan that outlines all this information. Make sure it includes short-term and long-term objectives to keep track of your progress over time. Be realistic when setting targets for yourself – don't aim too high at first because this could set you up for failure if it doesn't pan out. Also, consider whether or not there is potential for growth or expansion once your business gets off the ground. This may include marketing strategies such as social media campaigns or investing in advertising materials such as brochures or flyers.
Start Networking
Networking is essential when launching any new business; it's about building relationships with people who may be interested in your offer. Start by reaching out to family, friends, and acquaintances who may already know about your business or service offering; they may even be willing to share it with others! Additionally, join online groups related to your area of expertise – these are great places for exchanging ideas with like-minded people and potentially finding potential customers/collaborators/mentors/partners, etc. Finally, attend events such as trade shows or conferences where relevant topics are discussed – these are ideal opportunities for making connections within the industry that could prove beneficial down the line!
Turning your hobby into a career is no small task, but it can be approached thoughtfully and strategically! Please research the industry thoroughly before beginning to understand its nuances; familiarize yourself with the legalities of running a business; create a viable yet ambitious business plan; network extensively (both online & offline). And never give up! With dedication & hard work, anything is possible.