The Damming Effect – Indo-China Water Dispute
The 20th century has been termed as a century of oil wars and it is a common notion that 21st century will be a century of water wars. The struggle to control the depleting resources, especially water, is a crucial aspect of the contemporary world politics.
Two of the fastest growing nations of the world, India and China, are no strangers to the struggle for water. Many major rivers that flow across India originate in the Tibetan plateau, which is under China's control that leads to Indo-China water dispute. Matter of fact, over 48 percent of the surface water that leaves China, enters India. The Chinese have ambitious plans to construct dams and other projects on the rivers, most of which enter India, off Tibetan region. The most disturbing and critical of these projects is the Brahmaputra diversion project. If these projects are a reality, water security in India will be in grave danger and it is not quantum physics to contemplate the effects of water scarcity on the growing Indian economy.
The vast expanses of Chinese territory means that it is the source of rivers flowing into country from Russia to the Vietnam. The Tibetan Autonomous Region (TAR) alone is the source of majority of rivers that flow through South Asia and South-East Asia. India and China already have estranged relations over border disputes and as Tibet is under Chinese control, the hydrological issues also arise. China, since its occupation of Tibet, has undertaken various infrastructural projects in Tibet like the numerous highway project and airfields in TAR . As the Chinese growth juggernaut continues to roll, the depletion of natural resources, including water, is inevitable. To cater to the ever growing need of water in Chinese mainland, China has its eyes on the vast reserves of water in the Tibetan plateau. The need and thirst of water in China is evident by the number of projects it has initiated in Tibet like damming and diversion of Brahmaputra (Tsangpo) and also by the number of dam projects on the tributaries of the Mekong River. The Brahmaputra or the Yarlung- Tsangpo diversion project is touted as the South-North water diversion project. India, being a lower riparian country, is bound to be adversely affected by any hydrological projects. The alleged Brahmaputra diversion project is a venture which can have serious consequences for India. Brahmaputra is one of the largest and most important rivers in India as it is the life line of the entire north-eastern and eastern part of the country. China can possibly choke India's water supply which is highly dependent on the waters of Tibetan plateau, and apply brakes on India's growth.
When confronted by India, China has always denied that it has embarked on any diversion project on the river Brahmaputra. However, if one is reminded of the history of India-China relation (1962 War, annexation of Tibet, Aksai-Chin, to name a few), it is not difficult to fathom the fact that to trust China can prove be disastrous for India. The Indian Government has voiced its concerns over the different projects that China has initiated, but always had to face denial, although China might be surreptitiously continuing on it diversion plans behind the infamous Chinese iron curtain of secrecy. Also, Brahmaputra diversion project is not the only disputatious hydrological project China has undertaken. The Red-Dragon has similar disputed projects on the Salween River (Myanmar-Thailand) and Mekong River (Cambodia and Vietnam). India, therefore, cannot afford to merely sit back and blindly believe in the diplomatic level talks with China. Without a clear information sharing mechanism, the situation can worsen the already troubled relations between two of the world's most populous nations.
With all these aspects in mind, the need of the hour is a more transparent approach towards coordination among the two nations. An information sharing mechanism has to be established to share data and information about critical projects. Another important aspect of the hydrological situation is the lack of any water sharing treaty between India and China. India has water sharing treaties with its neighbours Pakistan and Bangladesh, both of which are lower riparians. On the other hand, China has no water-sharing treaties with any 12 of its lower riparian neighbours. A treaty based on international water sharing laws and a transparency mechanism, will make sure that both the nations get an equal share of the common water resources. A water sharing treaty will also make sure that if any country plans for a damming or hydro-electric project, information regarding it can be shared with the other country.
A looming water crisis can become a cause of a grave impediment to peaceful co-existence of the countries in the region, especially India and China. A complete overhaul of the current approach is needed so that the issue can be resolved or at least a more transparent and flexible methodology can be adopted.
Nepal Hindu Rashtra: Time to Wrap Up Communism?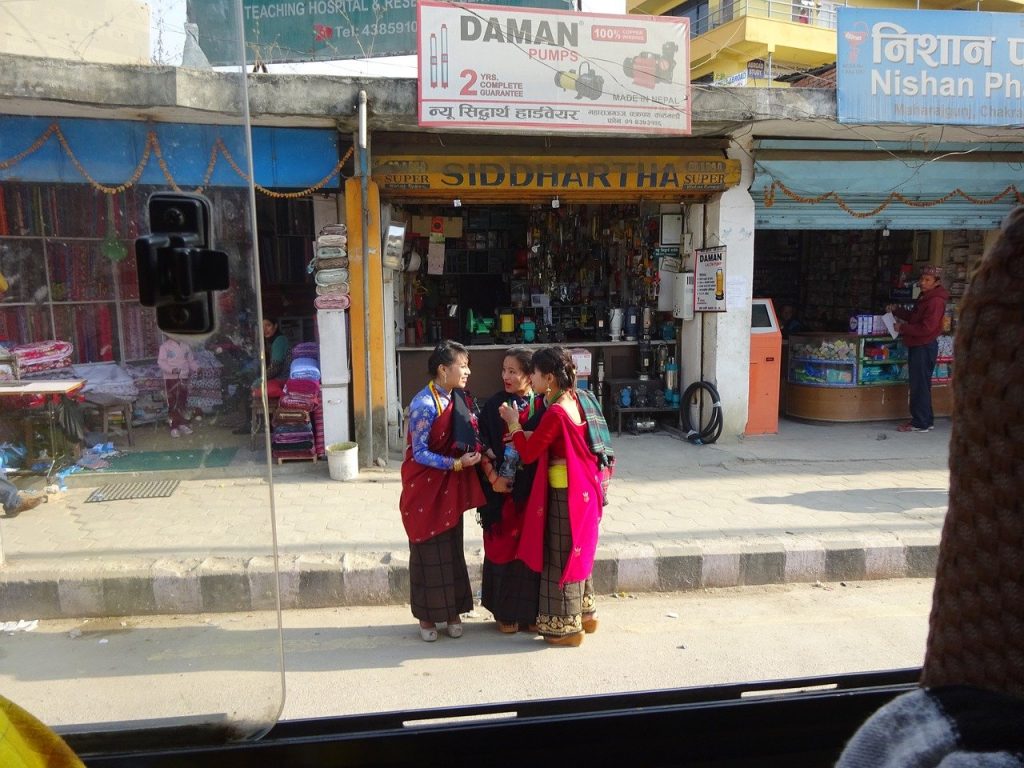 Nepal abolished the Constitutional Monarchy in May 2008 and declared itself as a Federal Democratic Republic. There was a new hope in Nepal as it was becoming world's newest democracy even though it had dissolved the Hindu Rashtra. However, the democracy in Nepal immediately got into the tight grips of leftists and communists backed by China. It has been almost 12 years since monarchy was abolished in Nepal. Interestingly, the Himalayan country has already seen 11 Prime Ministers in this period. Thus, leaving the Nepalese people still yearning for good and stable governance.
Re-establish Hindu Rashtra
As the political instability is growing in Nepal, people are demonstrating concerns about the future of the country. In fact, Nepalese citizens are unhappy with frequent interference by China and India influencing its unstable communist regime. More voices are now growing in support of reinstating the Monarchy and declaring Nepal as world's only Hindu Rashtra (which by default offers full religious freedom to other religious minorities as per Hindutva concept of Sarva Dharma Sama Bhava – all paths lead to one).
Former Deputy Prime Minister of Nepal, Kamal Thapa said that if political parties do not recognize the seriousness of reinstating the monarchy, then the country will head for a period of darkness. "Recently, we've had high-ranking officials from India and China come to Nepal to try and solve problems within the ruling party," he said. "We cannot let others dictate what we want to do."
Communist Party All Set to Suppress Protests, By Force
Kamal Thapa has firmly demanded an all party meet to discuss reinstating of monarchy. Throughout the month of December, 2020 Nepal has seen anti communism protests across the country in support of reinstating the monarchy and Hindu Rashtra. Most importantly, the demand has become a nationwide mass people's movement. So much so that the communist regime had to send a directive to 77 districts in 7 provinces. The directive suggests suppressing the protests by force. Nevertheless, Rashtriya Prajatantra Party and other royalist groups have ignored this threat from the communist regime. Protester groups have pledged to strengthen the protest in the coming weeks.
Nepal: Demonstration held in capital Kathmandu, demanding restoration of monarchy in the country. pic.twitter.com/TFjmKu9U9Z

— ANI (@ANI) December 5, 2020
Role of China – Hope for Communism in Nepal
China's ambassador to Nepal is known to have very close relationship with Nepalese Communist regime. In fact, She has been super effective in tilting Nepal's posture towards its ideological partner, China. One of her greatest achievements in 2020 was artificially manufacturing a border conflict between Nepal and India. Consequently, souring relations between the two Hindu majority nations. In addition, she managed to silence Nepal's communist government after China took one of Nepal's border villages under its control. However, recent political turmoil in Nepal and a renewed demand for reinstating of Hindu Monarchy is showing that the situation is now out of Chinese hands
Role of India
Year 2020, was not a good year for India and Nepal relations. India was busy in controlling domestic Covid cases. On the other hand, China had launched an invasive campaign into Indian territory. In addition, India is always busy with Pakistan on its western borders. However, the surprise came to India when China was almost successful in creating a new border tension between India and Nepal.
Those who do not know about Indian government should note that the current ruling party in India finds itself ideologically opposite to communism. This further creates differences between the two countries.
Communist party in Nepal has blamed India for supporting the ongoing anti communism protests in Nepal. However, former advisor to Nepal's PM has suggested there is no proof that India is fueling pro Monarchy, anti communism demand in Nepal.
Nevertheless, There are certain influencers in India who have, in their personal capacity, expressed support for reinstating the Hindu monarchy. Yogi Adityanath, who is the Chief Minister of an Indian state bordering Nepal, said in 2015 that Nepal should declare itself a Hindu Monarchy. Readers should note that in 2015 Yogi Adityanath was not the Chief Minister yet. However, today he is not only popular in south of Nepal, his popularity is growing in Nepal as well.
Will The World See the first Hindu Rashtra?
It is difficult to answer this question at this moment. However, Nepalese communist government could not resolve the political instability and in December 2020 Nepalese government dissolved the parliament. Nepal will see next elections in April – May 2021. Hopefully, the world will see Nepal's 12th Prime Minister in 13 years or may be a Hindu King? Royalists and protester groups have expressed confidence in winning next elections. We have our eyes on Nepal for updates.
Ridiculous Tariffs on Wines – China Australia Trade War Explicated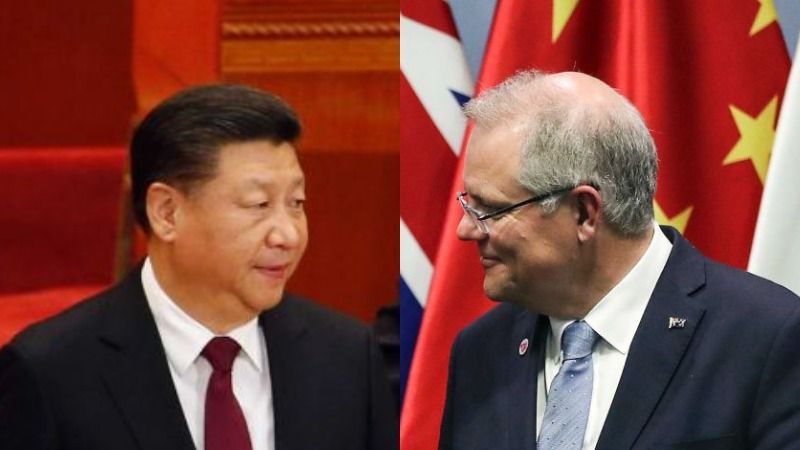 Earlier in November 2020, Communist China slapped Ridiculously high tariffs up to 212.1% on Australian wines. These tariffs were in the response of ongoing trade war between Communist Party of China and Australia. China is the biggest importer of Australian wines making up a whopping 39% of Australia's total wine export. Australia has already raised concerns at a WTO meeting about China taking measures against its barley, wine, meat, dairy, live seafood, logs, timber, coal and cotton, according to a reuters report.
How did China – Australia trade war begin?
China and Australia shared one of the best times in their relationship after Kevin Rudd from the centre-left Labour party came to the power in Dec 2007. During his leadership Australia decided to pursue appease China policy which included steps such as:
Chastising Taiwan for its renewed push for independence and reiterating support for a one-China policy in favor of People's Republic of China. (Source: The Age)
Signing a A$50 billion deal with PetroChina in 2009 (largest contract ever signed between the two countries) that ensures China a steady supply of LPG fuel until 2029.
Unilaterally announcing departure from Quadrilateral Security Dialogue to appease China.
Nosediving of China – Australia Relationship
The course of this partnership changed when Julia Gillard from the centre-left Labour Party took over the leadership and initiated closer partnership with United States. This included revival of interest in Joining Quadrilateral Security Dialogue and stationing of US troops near Darwin, Australia.
In 2013, Tony Abbott from centre-right Liberal Party took over the leadership. During his term Australia saw some confusion in its China Policy. His Defence Minister Senator David Johnston told in a statement that Australia is seeking to balance their relationship between China and the United States. It was during his term when Australia and China established a Free Trade Agreement.
However, the relationship between Australia and China took a downturn in 2015 when Malcolm Bligh Turnbull from the centre-right Liberal Party came into power. This is the point in history which has led to current trade war situation between Australia and China.
Australia became the strongest opponent of China's territorial claim in South China Sea.
Banned foreign donations to Australian political parties and activist groups in a move to target Chinese interference in Australian democracy.
Revived Quadrilateral Security Dialogue with United States (Donald Trump), India (Narendra Modi) and Japan (Shinzo Abe). This was the time when Quadrilateral Security Dialogue saw hope of becoming something bigger as all four countries had centre-right governments who had a clear China Policy.
2019 Onwards: China – Australia Trade War
In 2019, relationship between the two countries further took a dip with Scott Morison from centre-right Liberal party becoming the Prime Minister. During his leadership:
Australia signed a letter condemning China's mistreatment of Uyghurs and other minorities.
Suggested investigating the cause of Covid 19 in April 2020, which resulted into an angry response from China threatening to reduce Tourism and Trade.
Opposed the Hong Kong National Security Law in June 2020.
Reiterated its support for ethnic minorities in China and freedom in Hong Kong in October 2020
Demanded a formal apology from China for posting a fake image of an Australian soldier holding a bloodied knife against the throat of an Afghan child
In conclusion, these continuous attack on China made China so angry that they deliberately leaked a list of 14 points suggesting why China is angry at Australia
China's attempt at "buying" left wing politicians around the world
Recent trend is suggesting China's attempt at "buying" influential left-wing politician around the world. In November, 2017 Australia's Labour Party's MP Sam Dastyari went against his own party on South China Sea. He later quit his party after he was found of taking financial favours from China.
In 2008, India's Centre-left party – Indian National Congress signed a Memorandum of Understanding with Communist Party of China. Its contents are still hidden from the Government of India and the people of India.
Recent US Report has shown concern on President Elect Joe Biden not clearing doubts on his China policy.
How Can we Help Australia Post Ridiculous Tariffs on Australian Wines?
In 2020 China has directly or indirectly impacted many of our lives. Some of us have lost our jobs, some of us are taking a reduced salary. In fact, some of us are sitting at home instead of travelling; while some of us have lost our loved ones only because of communist party was incapable of controlling a virus outbreak.
As the entire world is struggling with this virus, Chinese economy continues to be on path of surpassing the US. Therefore, we should pledge to minimize buying Chinese products. It might be impossible to completely boycott Chinese products, but we can at least minimize it.
Install Cultivate Chrome Extension (non sponsored/affiliate link – We are not getting paid to post this). This plugin works on both Google Chrome and the new Microsoft Edge. It helps you understand the origin and seller location of a product on Amazon. It is a great tool to minimize your dependence on Chinese products. If you are lucky, this extension will also suggest some Made in USA alternatives
Buy Australian Wines – Australia desperately needs a new market for its wine and other products. This New Year and Christmas season, we should pledge to celebrate with at least one Australian wine!
What a Rising Xi Jinping Means for China and the World
"Watch this man." These were the three words used by the founding father of Singapore Lee Kuan Yew to describe a relatively unknown Xi Jinping while he was yet to become the President of the People's Republic of China. Today, in addition to being China's "paramount leader", Xi is arguably the most powerful man in the world, and even if leaders across the world were doubtful about it till now, the developments in the previous week were sure to make them think again.
19th Party Congress: How it unfolded
Xi today, Xi forever?
The Communist Party of China assembled the previous week for its 19th Party Congress, a political summit that takes place every five years to decide upon the country's future and the future is precisely what Xi has fixated his eyes upon. According to the current rules, Mr Xi must step down as the leader when his term ends in 2022 and as tradition dictates, a successor must be appointed. While only time will reveal whether Mr Xi steps down from the presidency at the end of his term, it increasingly looks that he is not keen to do so, having failed to hint towards any successor for the time being. His apparent intentions to stay put were further solidified with the appointment of the new members to the Politburo Standing Committee, the highest decision making authority in the country after the president. Each of the members appointed to the body is over 60 years of age, which means that they are highly likely to retire when their term comes to an end with the next meeting five years later. Interestingly, two-thirds of them are also known to be Mr Xi's loyalists.
Xi Jinping Thought: A force to be reckoned with
"Xi Jinping Thought on Socialism with Chinese Characteristics for a New Era" or the "Xi Jinping Thought" for short was written into the party's constitution at the end of the Congress. The thought consists of 14 principles calling for deep reforms, conserving the environment, the party's complete control over the army, and the importance of the unification of the country. The development was highly publicised and with good reason. With the "Xi Jinping Thought" embedded in the constitution while still being in power, Xi Jinping has drawn comparisons from all over the world to Mao Zedong himself. Moreover, he has ensured that anyone that opposes him will do so at the cost of their removal from the party. When Xi asked the delegates at the end of his address for any objections, shouts of "meiyou" which means "none" rang through the Great Hall of the People.
Mr Xi has declared the start of a "new era" for China, and undoubtedly for the entire world. It is therefore important to ask what significance these developments hold for the country and for the world at large.
What this means for China
The inclusion of Xi's thought in the constitution means that the same will be taught in schools, colleges, and other institutions throughout the country, infusing his ideology among the Chinese on a cultural level. Abraham Denmark, director of the Asia program at the Wilson Center puts it aptly when he says that the move "greatly increases, … broadens, and deepens Xi Jinping's personal power within the Chinese system".
The president has already found a wide support of the Chinese population with his push for modernisation and his crackdown on corruption has been hugely popular among the masses. Since his election in 2012, Mr Xi's anti-corruption drive, famously known within the country as the "tiger and flies campaign" has either disciplined or expelled nearly a million party members. As his stance on corruption remains as stern as ever, many have come to view it as a political tool used by him time and again to get rid of political rivals. However, the corruption drive has undoubtedly proved to be effective and fruitful for the country's business climate.
While Mr Xi's crackdown on corruption has garnered immense coverage, the crackdown on humans rights activists and NGOs has not received its fair share. China has struggled for decades in its battle for free speech. In 2015, many human rights lawyers were detained and many international NGOs faced stricter curbs to keep them from functioning. As the president has left little room for any opposition within the party, the authoritarianism and censorship are by no means expected to be relaxed, ensuring that there is no opposition from outside the party as well.
Powerplay: China's standing on the global stage
Donald Trump was among the world leaders who wished the Chinese president when he congratulated him on his "extraordinary elevation". The reverence he holds for Mr Xi was quite apparent when he said: "some people might call him the king of China." The surprise, however, came when North Korea's Kim Jong Un congratulated the president on his "great success" since the two leaders are not known to be fond of each other. The intent here is clear. Both sides need a China that is continuously growing in power on their side in their stand against each other, and that means a closer association with Mr Xi. Chinese influence in the world is unlikely to stop there.
While speaking to CNN, James McGregor, author of "No Ancient Wisdom, No Followers: The Challenges of Chinese Authoritarian Capitalism", mentioned that "given the chaos in Washington and also the dysfunction in Europe, the world is looking for leadership." Mr Xi enjoys a great level of stability and largely unquestioned authority in a time where the leaders of Western democracies face intense competition at home. As such, his message to his party and to the world is clear: in the coming decades, China will "stand proudly among the nations of the world" and "become a leading global power. " However, it will do so on its own terms, emphatically rejecting the Western political models.
These intentions are perhaps best evidenced by The Belt and Road initiative, China's attempt at connecting Europe, Asia, and Africa with each other through a modern take on the Silk Route, into which it has already pumped hundreds of billions as loans and aid to countries across all three continents. While the project has been met with opposition from Japan, India, and the USA, many of China's neighbours have expressed their support for it, which speaks of its influence on the global stage.
With the people's army under the control of the party, Mr Xi also looks to achieve the twin goals of increasing the military might and the protection of China's sovereignty. "We will not tolerate anyone, using any means, at any time to separate one inch of land from China", he said in his address which is seen as a warning to both Hong Kong and Taiwan. Enhancing combat capability is also linked to the Chinese interests in the South China Sea, where its activities of building and militarisation of islands have received backlash from the international community.
"If one is big", Mr Xi said on the final day of the Congress, "one must act big." There's no doubt that Mr Xi intends to put these words into action at the global level. Lee Kuan Yew once rightly pointed out about China that the world would do well to remember:  "The size of China's displacement of the world balance is such that the world must find a new balance. It is not possible to pretend that this is just another big player. This is the biggest player in the history of the world."
References:
http://www.cbc.ca/news/world/china-congress-xi-jinping-petricic-1.4371251
https://www.theatlantic.com/china/archive/2013/03/interview-lee-kuan-yew-on-the-future-of-us-china-relations/273657/
https://www.theatlantic.com/international/archive/2017/10/china-xi/544035/
http://www.independent.co.uk/news/world/asia/xi-jinping-china-communist-party-constitutional-amendment-ideology-enshrined-superpowers-future-mao-a8017111.html