Indian String of Pearls "Unstringing" Chinese String of Pearls Theory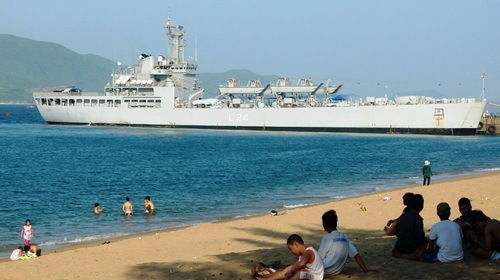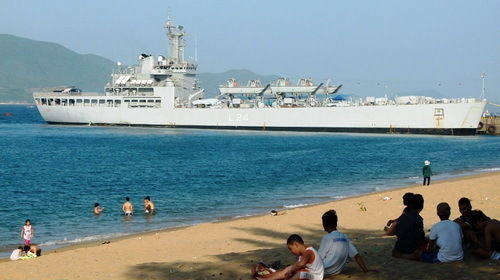 Month of May was full of geopolitical developments and changes in one of the most nuclear armed hostile region of the world, the CIP band (China-India-Pakistan). The new premier of China went to India on his first ever foreign visit and then to meet the new leadership of their ally, Pakistan. In the meantime Afghan President came to India in his unofficial low profile meeting, but making solid developments. Indian Prime Minister in the hope of surviving in the next election met with Japanese and Thai leadership signing various economic and strategic pacts. All this happened in a short period of time and quite related to each other.
China renewed the border dispute with India by entering 19 Km deep inside Indian territory in Laddakh and setting up temporary bases. With this, People's Liberation Army of China has made it clear that with the new premier of China is not going to change its stance on the border issue between the two countries. China's aggressiveness is as a result of India's passiveness specially on the border issues with China. A number of times India just ignores Chinese intrusion just to avoid any major or minor conflict with the giant dragon. India's behaviour like a "wet cat" encourages China to suppress India with its power. The border dispute was resolved on the assurance from India that its army will not patrol on its own territory of that region and will treat it as a disputed territory. The government in India later cheered that they have resolved the border dispute peacefully and patiently. Such a wonderful achievement, really!!
The term string of pearls (Read More: Chinese String of Pearls Theory) theory is mainly used for China, how it is surrounding India and other south east Asian nations with its presence forming a string of pearls. String of pearls may or may not be a threat for the countries being surrounded, but surely a warning that at the time of need China may anytime use its developed infrastructure against them.
Unlike India, Vietnam and Philippines have been more assertive in claiming their sovereignty in the disputed South China Sea. Almost an year ago, officials of Philippine maritime attempted to arrest Chinese fishermen in waters off Scarborough Shoal, claimed by the Philippines as within its Exclusive Economic Zone. This is something which India could have done with the Chinese soldiers who had entered inside the Indian territory. India had full rights to do so and then could have opened diplomatic channels for returning the soldiers with a warning.
The South China Sea area is crossed by more than half the world's total trade and has an estimated vast energy and mineral reserves completely claimed by China and in part by neighbouring nations: Vietnam, Malaysia and the Philippines. One of the main reason of the tension is fishing rights of Philippines, Vietnam, Malaysia and Brunei in their own waters. China stops fishing near its shores from mid-May until August to facilitate nurturing of fishes in the water. This makes Chinese fishermen, guarded by naval vessels, head to the waters claimed by neighbouring countries without even recognizing their territorial claims, China considers almost all of the South China sea as its territorial water.
On May 10, the Philippines claimed China intruded inside its 370 Km exclusive economic zone with a military frigate, two surveillance ships and some fishing boats around Second Thomas Shoal, days after the incident, the Philippines launched a diplomatic protest which did not stop China as after ten days on May 20, Vietnam filed a diplomatic protest saying one of its ships was rammed by a Chinese vessel on May 20 in its water.
China simply ignores the territorial claims made by its neighbours in the South China Sea as it is assertive that South China sea is Chinese territory and there is no way China would hold a dialogue with the neighbours on the territorial issue. According to Ni Lexiong, professor of international military affairs and diplomacy at the Shanghai University of Political Science and Law, China's neighbors are making claims in the South China Sea that are "not reasonable" because they want access to oil resources.
India's opinion on Chinese string of pearls theory is a bit disappointing to China's south east Asian neighbours  who are in need of non regional powers to mediate for bringing peace and stability in the region. According to India, Chinese economy is dependent on its large number of imports and exports which passes through Persian Gulf and Straight of Malacca, hence having security setup to secure its economy is legitimate and India should not worry.
"Unstringing" Chinese String of Pearls Theory
Being said that, the passiveness which India exhibits is mere a show to the world, in reality the story is slightly different. In the background India has stealthily developed a version of its own string of pearls theory. India may or may not keep the will and power to alone challenge China openly, but is involved actively with other Indian Ocean Region island nations to collectively "unstring" the Chinese string of pearls. China has a number of times claimed that India is forming a metal chain or "Iron Curtain" in Indian Ocean to block its interest. (
Read more: 
The Strait of Malacca: The Meeting Point of Giants
)
View of various countries on South China Sea conflict, String of pearls theory or their political inclination
India has quietly made way for its interests in the island nations and African nations in Indian Ocean Region, which includes Mauritius, Maldives, Seychelles and Madagascar and the countries of South Africa, Tanzania and Mozambique with a very agile foreign policy, economic compensations like the double taxation exemption with Mauritius, and military aid.
Indian Navy maintains a robust hydrographic arm, with eight sophisticated survey ships, a number of survey aircrafts, and state of the art facilities in Dehradun and Goa. The well equipped surveying arm of the Indian Navy has made several successes in undertaking various survey assignments for countries like Oman, Saudi Arabia and island nations in the Indian Ocean making a positive strategic footprints that would certainly irk China. India has in fact gained ship berthing rights in Oman which is a strategic location for the fight against piracy. The port also allows the Indian Navy to monitor the SLOCs of Hormuz and Aden.
India has signed an MoU with Mozambique that will provide the African nation Indian piracy patrols. Going a further step, in a 2007 report, which has not been denied by the government, it was reported that India has setup a listening post in the African island nation of Madagascar.
Forums like IOR-ARC (Indian Ocean Rim – Arrangement for Regional Cooperation) and IBSA (India-Brasil-South Africa) have been formed for better commercial, energy and resources link with Africa. Assertive India not only brought Mauritius, Mozambique and Madagascar to back India's move to block Pakistan's membership in IOR-ARC, but also managed to block China's access to IBSA.
According to an unconfirmed report, India signed an agreement on Defence Cooperation in 2001 with Mongolia stationing radar systems able to monitor Chinese missile tests. Defence cooperation also included holding bilateral military exercises and discussion  on having an airbase which has not yet been successful.
India on the other hand has developed strong military relationship with Maldives, which includes basing two helicopters permanently in the island nation to enhance its surveillance capability. India will setup 26 radars in Maldives along its entire coastline for seamless coverage of approaching vessels and aircraft. This radar chain will be interlinked with the Indian radar chain with a central control room in India's Coastal Command.
African island nation of Mauritius enjoys deeper relations with India. India had setup the Mauritius Coast Guard in the 70s and the island nation gone even further to lease two islands to India allowing it to use it "as per its benefit". Coming back to the land, India maintains Farkhor air base and has been involved in renovating Ayni air base both in Tajikistan minutes away from Pakistan Occupied Kashmir and China occupied Kashmir. (Read Both the Stories: India Expanding Its Strategic Presence in Other Countries).
Indian Iron Curtain (String of Pearls) on Chinese Backyard
As Chi Haotin, general of People's Republic of China said, "The Indian Ocean is not India's Ocean". India says, "South China sea is not China's sea". Seeing Chinese increasing activities in Bangladesh, Pakistan and Sri Lanka, India took similar steps to irk China by increasing its activity in South China sea. India knows that it may not be able to contain China alone, as a result India collectively with Japan, Russia and the US stands against China.
India and Vietnam has signed several defence agreement which includes selling of state of the art, world's fastest supersonic cruise missile, Brahmos. Vietnam has also provided basing rights to Indian Navy on its port of Nha Trang on a western shore of the South China Sea. Russia, which has been recently partnering with China in almost all the global events surprised China with its move to provide six Varshavyanka-class submarines to Vietnam which has enhanced anti-ship and anti-submarine warfare capabilities to perform in shallow waters, a perfect card to play in the South China sea. Russia whose superpower attitude has been on decline since 1991 is expecting to enter South China sea conflict in its own way when people have started analyzing that Russia has lost to China in its race to become the next superpower (What's your opinion on this?).
In 2011, India's state-run explorer, OVL signed a three-year deal with PetroVietnam for developing long-term cooperation in the oil sector, accepting Vietnam's offer of exploration in the South China Sea making China protest against this move.
Vietnam, which had a tough history with United States has invited US presence in the region giving the signal that for regional peace and stability Vietnam doesn't mind participation of non regional nations. To solidify its relations further with United States, Vietnam is expected to request the US government for the sale of Lockheed Martin P-3 Orion maritime patrol aircraft, a senior company official told IHS Jane's. This makes clear that Vietnam is trying India's long trusted policy of forming good relations with both the United States and Russia. Vietnam's attitude shows the potential, which it has, to become the regional power of south east Asia.
In the meantime, US Defense Secretary Chuck Hagel has assured Asian nations that despite their sharp cuts in defence budgets, the Pentagon will continue to shift its military focus to the Asia Pacific region.
In 2009, India contributed $1.2 million and advanced $774,000 to the TTEG (Tripartite Technical Experts Group). India volunteered to survey wrecks in the Malacca Straits which approved by the TTEG, further irking the Chinese.
Responding to the recent visit of Indian Prime Minister Manmohan Singh to Japan discussing maritime security cooperation, Chinese media has raised concerns that Japan is trying to encircle China with the help of military and economic cooperation with India.
While India easily bows down to China making compromises on its own territories, India is seen very assertive and aggressive in its policy of containing China in the international soil and waters. Leadership of both the nations often meet with shaking hands and smiles on their face signing more trade agreements and contracts and hoping for better cooperation in the future, but behind their smiley face both the nations know what they are doing and what is needed to be done.

Warning: mysqli_query(): (HY000/1): Can't create/write to file '/tmp/#sql_7ae_0.MYI' (Errcode: 30 - Read-only file system) in /home/thewosf4/public_html/wp-includes/wp-db.php on line 2056

Warning: mysqli_query(): (HY000/1): Can't create/write to file '/tmp/#sql_7ae_0.MYI' (Errcode: 30 - Read-only file system) in /home/thewosf4/public_html/wp-includes/wp-db.php on line 2056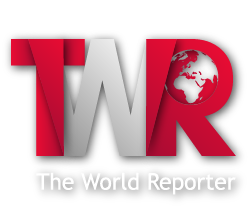 Warning
: mysqli_query(): (HY000/1): Can't create/write to file '/tmp/#sql_7ae_0.MYI' (Errcode: 30 - Read-only file system) in
/home/thewosf4/public_html/wp-includes/wp-db.php
on line
2056
Employee Training and Development Becomes One of the Most Disruptive Megatrends That Is Shaping the Future of Work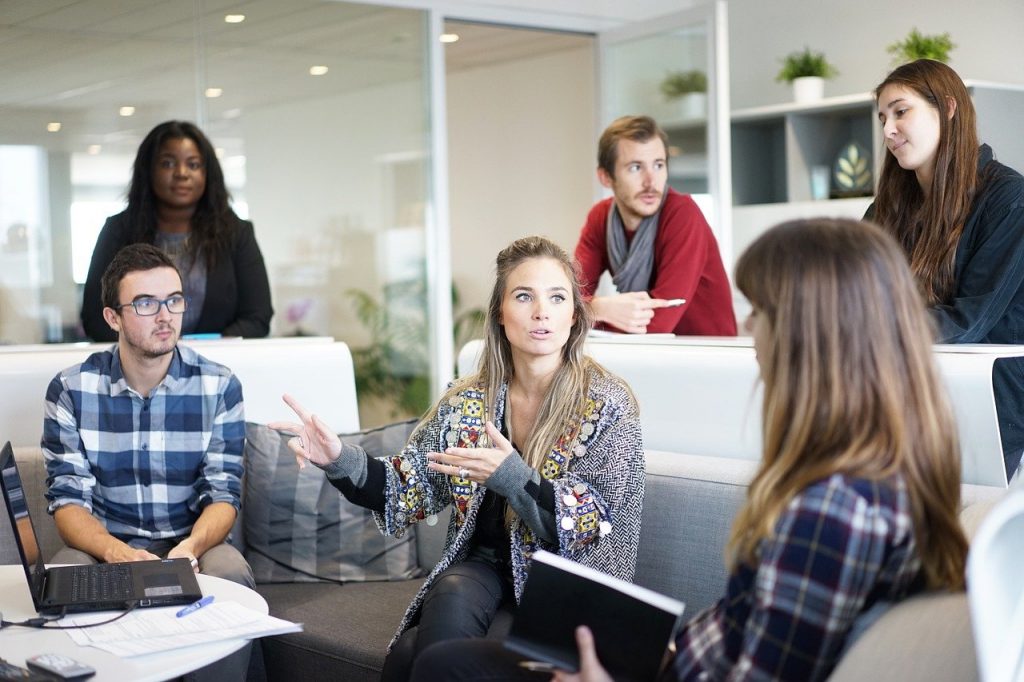 There is no question about the effectiveness of employee training and development. It's incredibly important to help your staff advance their skills and knowledge to help grow a business, but the impact of employee learning has often been understated and even neglected. However, companies are now suggesting that employee training and development is one of the biggest megatrends that have completely transformed the future of work. It has overhauled how businesses should be developing and engaging with employees, and it's leading to an incredibly diverse and talented workforce that is capable of wonderful new things.
Part of the problem of employee training and development is that it's difficult to measure its impact on the workplace. Employee performance often isn't a quantitative measurement that is easy to read and link to their output. This is one of the reasons why the effectiveness of employee training and development has been questioned by management experts.
Thankfully, new strategies have been developed to help measure workplace learning and its impact on companies. Below, we've included a helpful infographic that covers some of the most important measurements, such as return on investment and how it is calculated in the context of employee learning and development. It should put the effectiveness of employee training into perspective and will help you better understand when training is needed and how development actually improves your business and its productivity.
Infographic by:
Ezra Coaching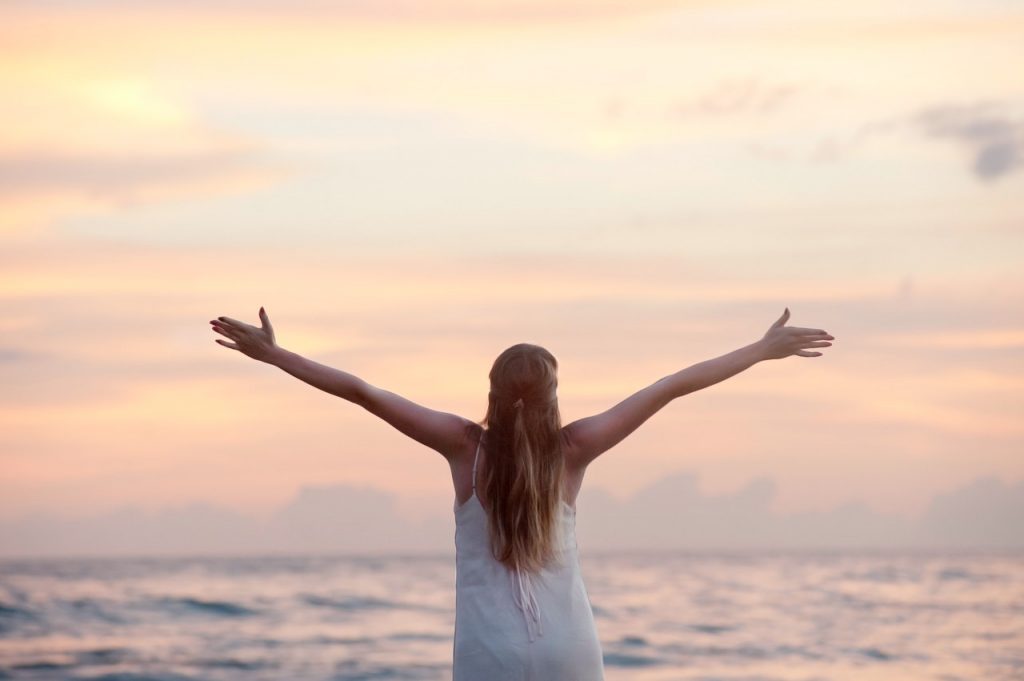 It does not matter how old you are, where you live, or what your occupation is, your health should always be a top priority. However, most of us are a little bit guilty of letting our well-being slide from time to time. With that being said, read on to discover some of the simple ways you can give your health a boost today.
Get rid of at least one item in your life that contains toxic chemicals – You may be shocked by just how many items in your life contain toxic chemicals. This includes everything from air fresheners to bed sheets. Get rid of one of these items and replace it with something natural instead. This is something you should make a habit to do every few months or so. You will be surprised by just how much of a difference this can make. 
Deep breathe for at least five minutes – Throughout the day, you should make sure you take the opportunity to deep breathe for at least five minutes. Why? Well, there have been numerous studies that have shown that deep breathing can help to lower stress hormone levels. This means that you will feel better, get an improved night's sleep, and you will have less anxiety too.
Drink more water – You probably expected this to be on the list, but the importance of drinking more water should never be ignored. Your body needs water for almost every function. If you are dehydrated, this could be the cause of headaches, pains, aches, and a number of other symptoms.
Have one veggie night per week – A lot of people eat far too much meat, red meat especially. So, why not have a veggie night once a week? Not only is this good for your health, but it will be good for your bank balance too. There are so many great recipes online that can give you ideas regarding tasty and creative dishes that do not incorporate any sort of meat or fish. Once you start off with one night per week, you may then decide that you want to up it to two nights, and so on. However, it always helps to start off small so that it is easier and more manageable, and you can then get used to it.
Sign up for an online pharmacy – Nowadays, you can easily order your prescriptions and medications over the Internet via an online pharmacy. This can help you to boost your health because it ensures you never experience delays with your medication. If you are someone who often doesn't take their recommended course of tablets because you cannot get to the doctors in time for a repeat prescription, then this is definitely a good suggestion for you. Your medication will be delivered to your door with a click of a button.
Make a dedicated effort to lower your stress levels – There is no denying that we live in a very stress-filled world at the moment! The world we live in is one that has heaps of pressure, and it can be difficult to stay on top of everything and keep those stress levels low. However, it is vital that you find a way to do so. After all, if you don't adrenal fatigue and health can start to take a tumble, which is the last thing you want. For those who are unaware, adrenal fatigue relates to a group of different symptoms that impact people who are under a lot of physical, emotional, or mental stress. From being a single parent to having a stressful job, there are a lot of different reasons why you may be struggling. Therefore, we recommend that you look for different ways to reduce those stress levels so that you can enjoy a more calming and peaceful life. Whether it is doing some breathing techniques or taking more regular breaks so you can have moments for yourself, there are a lot of different ways that you can make sure you are keeping your stress levels to a minimum. The importance of this should not be overlooked, as stress can impact our mental and physical health in so many different ways. 
Do something nice for someone every day – You will be surprised by how good this makes you feel, and by how much this has a positive impact on your health. It's all about mental well being. When you do something nice for another person, you are benefitting their health, as well as your own. First and foremost, there is no denying that it feels good to hear some nice words for someone or to get a helping hand when you need it. You feel recognised and appreciated, and this is something we all need. At the same time, doing something nice for someone else and seeing their reaction can make you feel amazing too. After all, doing something good for someone is a gift for yourself at the same time. You will find that the deed continues throughout the day, making you feel great and happy within yourself. 
Incorporate some movement into your commute – If you do not have an active job, this is particularly important. Sitting at a computer all day can be bad for your health. One way to combat this is by incorporating some movement into your commute. If you can walk or bike to work, you should give this a go. If not, start parking your car further away from your place of work so that you have to walk there and back. You should also start using the stairs instead of the elevator whenever you can.
Start meal planning – You will find it much easier to eat healthily if you plan your meals. At the start of every week, make a menu of what you are going to cook for dinner every evening, as well as what you are going to make for your lunches every day. Not only will this help you to eat better, but you will save money too. Make sure you incorporate some healthy snacks into your food prep for work. This will stop you from going to the vending machine whenever you are bored or your energy is zapped. The great thing about the times we live in at the moment is that you can easily get recipes and meal prep inspiration online. So, if you are struggling, simply do a little bit of digging online and we are sure that you will find a lot of different options when it comes to meal ideas and clever food prep suggestions for the week ahead. Not only is this going to help you to be more organized, but you will find that it actually saves you quite a bit of money in the process. After all, when we do not have a food plan for the week ahead, we tend to spend a lot of money on items we do not need. Food can end up going in the bin because we do not use it. This ends up in an awful lot of waste, and we should all be looking to reduce this, so meal prep is great in many ways.
Keep a journal – Last but not least, keeping a journal is good for a person's mental health. You should write down your thoughts. It doesn't need to be a long entry; you can simply jot down a few bullet points every evening. This will help you to articulate your thoughts so that they do not wear you down. After all, it can be very difficult to sleep if you have lots on your mind. A lot of experts advise this approach for people who suffer from insomnia. One of the main reasons why a lot of people struggle to get the hours of sleep they need is because they cannot shut off when they go to sleep; their minds are still going at a million miles per hour. They are thinking about what they need to do the following day and any worries or concerns that they may have. Because of this, it very much makes sense to keep a journal so you can offload some of these thoughts and worries and you can have a much more restful night of sleep. Once you get into the habit of doing this, you will see that it actually does make a significant difference when it comes to drifting off and enjoying a good night of rest. 
So there you have it: some of the best ways to give your health a boost. The suggestions that have been provided are really simple and easy, so there is no excuse not to give yourself a bit of TLC. we are sure that you will start to notice a difference as time goes on. However, as is the case with anything, it requires patience and persistence. You cannot expect to turn your health around in one night.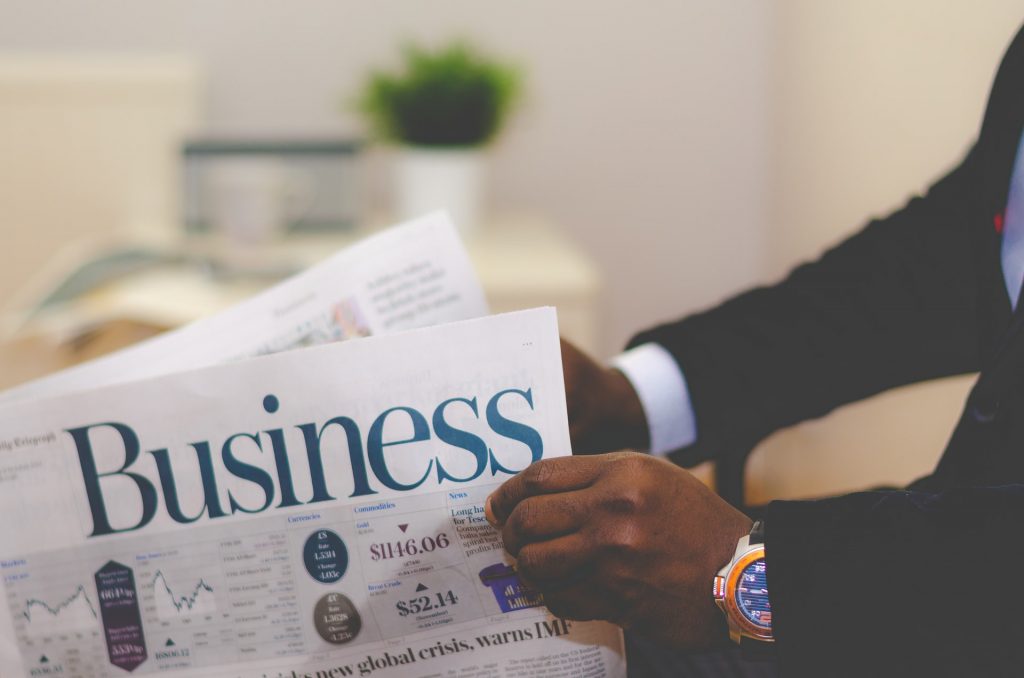 There are good and bad sides to buying a business and starting your own business from scratch. For lots of people, the positives of buying an established business outweigh the positives of starting a business. Here are the reasons why buying an existing business could be the right choice.
Easier To Secure Finance
All businesses will need finance. Unless you can fund your business yourself, you'll need to secure financing from investors. Most lenders will be more willing to lend money to an established business that they can already see is doing well, rather than risk an unknown factor.
Income From Day One
One of the downsides of starting a business is that most start-ups will go through an early stage where they don't make much, if any, money. For some entrepreneurs, this stage can last for several years.
During this stage, you will need to pay out for things like your premises, as well as equipment, installation of equipment, stock, materials, fixtures and fittings, legal and professional fees, a license, uniforms, and more.
If you don't have finance in place or another form of income, this stage can be very tough for a new business owner. If you buy a business, you can start earning from day one, and avoid this tricky period where you might be out of pocket.
Established Brand
When you buy a business that already exists, you are also buying into a brand that is already known, recognizable, and has a track record. You get the business complete with all the trademarks, copyrights, and websites associated with it, as well as the business locations.
This means that your business will already have customers, lenders, suppliers, and other contacts that are confident in the business already.
Instant Customer Access
An existing business also has customers already, which can help you succeed straight away. You can use a range of strategies and marketing to build on the existing customer base, but won't have to struggle to build a customer base from scratch.
Established Network Of Contacts
When you start a business from scratch, a lot of your time and energy has to be put into building up a network of contacts.
All businesses need to have supplier and marketing contacts, so buying an existing business that already has those contacts in place allows you to hit the ground running.
Like money lenders, suppliers and marketing companies are more likely to offer you more favourable terms if your business has been around for a while and they know it.
Focus On Growing The Business
When an entrepreneur starts a new business, they will have to put a lot of their energy into getting their business off the ground. This takes a lot of time and can be very tiring.
On the other hand, when you take over a business that is already established, you'll be freer to focus on the areas of the business that most need your attention, aiding the growth of the business as a whole.