Impact of IIT Guwahati on India's North East Region
India's North East region is one of the most strategically located region in the nation bordered by a number of countries and connected with the rest of the India through a small enclave. The region borders Nepal, Bhutan, China, Myanmar and Bangladesh and is also known as the gateway to East Asia and South East Asia. Its strategic importance is further increased with India's 'Look East' policy. However, the region as a whole has been somewhat neglected by the government and the media.
Trade with the South East Asian countries mainly via sea has seen a rise under India's renewed policy of better engagement with the eastern nations, but the land connectivity has been ignored which can really help boost the development in north east. Negligence has been observed over all this time for the whole region including the eastern neighbour Myanmar. It is well known that in 1947 India was partitioned forming Pakistan, but very few know the fact that in 1937 Myanmar was divided from British India. Since Independence, India has not shown much interest in its divided arm in the east.
"This is the first article in the series of North East India. We believe North East Region of India is somewhat neglected in the mainstream media, this is an initiative by The World Reporter to bring out the developments, culture, and issues faced by the people here to the rest of India and the world whatever is possible in our capacity. Follow us on Twitter and Facebook to stay connected."
A more attentive and evaluated approach specially designed for north east is needed for the sustainable development of the region as simply implementing Gujarat or Bihar model will not work for this nature loving and culturally diverse place where each state has its own requirement. One of the biggest step taken by the government is the setting up of the campus of India's most prestigious research and academic institute of technology, IIT. Indian Institute of Technology, Guwahati, founded in the year 1994, is among the first seven premium IITs which developed with time and established themselves as the seven pearls of India. IITG has been officially recognised as an Institute of National Importance by the government of India.
IIT Guwahati on the bank of River Brahmaputra
Unlike other IITs which are situated in the main cities, IITG is located in a remote area which has induced it to become one of the most active IITs to take up sustainable development projects in the greater region surrounding it. From better amenities and lifestyle in the city of Guwahati to improved management of natural resources and renewal energy, various professors and their team are working for preferable infrastructure and lifestyle that would not just help the north east, but whole country in the long term.
Dr. Arup Kumar Sarma of the Dept. of Civil Engg. with his team, in one of his ambitious project, assessed the groundwater fluoride contamination in the city of Guwahati. He took his study forward to study the iron, fluoride, arsenic contamination in the groundwater and its controlling measures in the affected regions of the north eastern states.
Possible groundwater fluoride contamination motivated Dr. A.K Sarma to undertake another project for the utilization of surface water for water supply in Greater Guwahati, this will not only restore the water table, but will also help study the fluoride contamination problem.
Numerous efforts are being made for the better management of north east's life line, River Brahmaputra and to save the river from human activities. River Brahmaputra is ideally the longest river of India, However, it is known with a different name, Tsangpo, in Tibet making River Ganga the longest river flowing through India. Unlike many rivers in the Indian cities which are dry and dirty, the view of Brahmaputra on the way to IITG coming from the Guwahati city is spectacular with its large volume of water flowing really fast and its massive breadth containing small river islands in it.
Dept. of Civil Engineering of IITG has conducted several hydrographic surveys in the River of Brahmaputra, Ganga, Mekong and their tributaries for various projects like providing measures against flood, draught and river bank erosion.
Soil erosion along the river banks have caused great concerns in the region. According to official estimates from 1954 to 2003, Assam has lost four lakh hectares of land to erosion. Large chunks of land in many tea estates situated near the banks of rivers have been lost because of massive erosion due to the change in course of rivers in the three districts. Another aftermath of soil erosion is the loss in the area of Majuli Island. This island, situated in the River Brahmaputra, is the largest river island in the world which had a total area of 1,250 sq. Km. Now it has significantly come down to mere 421.65 sq. Km, a loss of nearly 66%! Dr. Arup Kumar Sarma's team is devoted to study the erosion in the Braided Channel of the Majuli Island with a mathematical model.
North East region consists of some of the most difficult terrain, roads and railways are still intact where British engineers had left. Seeing this, north east can take advantage of its high volume rivers for making efficient waterways. IITG's Civil Engg Dept. feels that North East India's water resources are underutilized and a number of projects can be taken to provide the local people its benefits efficiently.
IIT Guwahati is studying the scope of developing the River System of Brahmaputra as an Efficient Waterway and development of inland water transport in the east and north east India. Another study is examining the scope of linking various rivers and its tributaries in the region for flood mitigation and for efficient use of the fresh water as the river at last goes and merge with the Bay of Bengal Sea making the water unusable for drinking.
There have been growing concerns after an IITG study has found degrading water quality in the tributaries of Brahmaputra-Barak Basin. IITG is developing an environmental management strategy to tackle the issue as early as possible.
In more such research projects, IITG is studying the scope and constraints of reservoir project in North East India. In 2004, IITG team lead by Dr. A. K. Sarma conducted field investigation for developing a Detailed Project Report for a mini hydroelectric project in a remote area of Manipur.
A study conducted by IIT Guwahati on the impact of climate change on the water resources of the Brahmaputra basin brought to the light that there would be symbolic changes in rainfall pattern and temperature in the future. "High intensity rainfall of shorter duration and longer dry spells will affect the flood and drought scenario," said, The chairman of the North Eastern Tea Association (NETA), Bidyananda Barkakoty. This will cause significant damage to the tea crops in Assam and north east which is the most famous black tea in the world. Growing concerns in the tea industries, in 2011, tea gardens in Golaghat, Karbi Anglong and Jorhat districts approached IITG for developing rainwater harvesting infrastructure for better nurturing of tea crops tackling climate changes.
In the area of sustainable development, quality of lifestyle and natural resources a lot of attempts and achievements have been made by the IITG, but that is not where its role ends. IITG has also taken up the challenge of refining and nurturing the most promising resource, the human resource.
No doubt every year IITG produces first class international standard science and engineering graduates, IITG has also dived into giving short term management and training courses for local students with Indian Institute of Management Shillong. IIM Shillong was the earliest addition to the well-known already established six IIMs across India. Thus, North East region received again the seventh campus of most prestigious management institute of India, IIM. IIT-G and IIM-S together will be providing courses encompassing subjects like management, entrepreneurship, tourism and hospitality with an attempt to stop the emigration of youngsters from the North-East to other parts of India, while also helping them refine their skills for better employment opportunities.
In a similar program with a motive of creating entrepreneurs in north east IITG has setup Entrepreneurial Development Cell (EDC) which is a special interest group under Technical Board of the Students Gymkhana Council responsible for activities and initiatives to promote the spirit of entrepreneurship amongst the IITG community as well as the youth of North-East India. The EDC organizes lectures, events and workshops to create a platform for students to realize their entrepreneur potential. Such a program will help develop businesses and create more jobs in the region helping prevent the exodus of youngsters from North East to other parts of India.
In a society where to most of us development means construction of malls, high rise residential buildings and hi-tech office complexes, in North East, IITG has made sure that every development benefits every class of the society without disturbing the nature, which is most revered by all of us.
Redefining marine recycling through painting and sculpture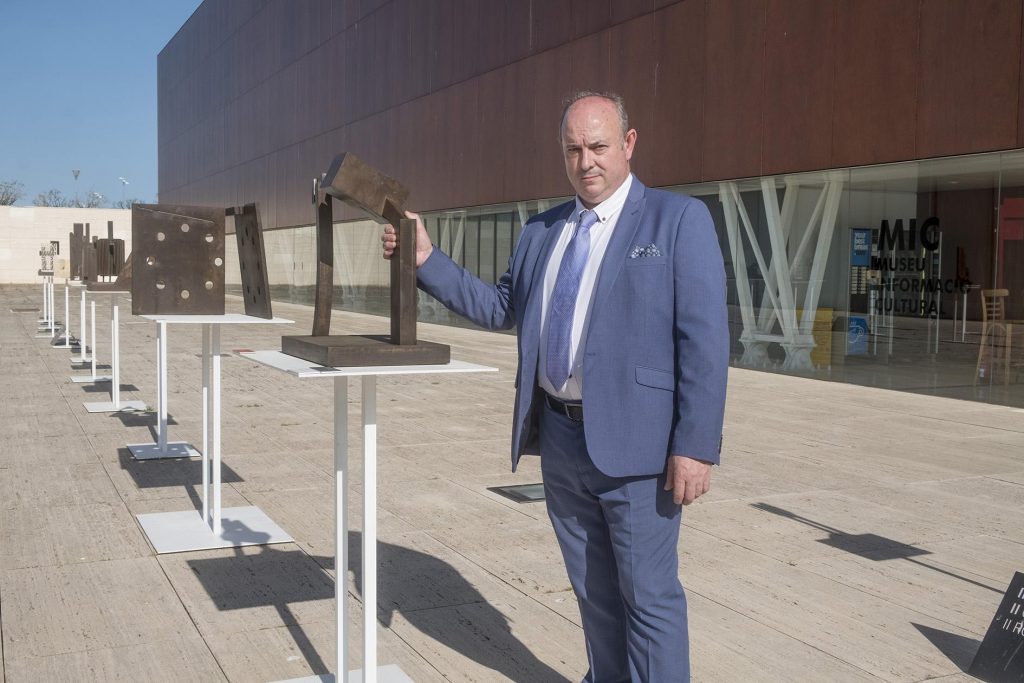 Frutos María Martínez, a self-taught visual artist, has been rescuing waste from the ocean's waters for decades, turning it into beautiful and elegant artwork. Finishing his first painting and sculpture pieces at just fourteen, Frutos has spent his entire life guided by his passion for art. Becoming a professional artist in the mid-1980s after working at car dealerships, Frutos used his skills and expertise with metal to create sculptures and paintings, inspired by the materials he found along the Mediterranean Coast.
In his pieces, Frutos combines numerous medias to create sculptures, paintings, and collages. As part of his process, María spends time exploring the beaches and waters of Alicante, a Mediterranean city along the southeastern coast of Spain and his home since 1985.
Here, he has found all sorts of materials that have gone on to become pieces in his collections. Steel, iron, wood, nets, and textiles, among other objects, that Frutos salvaged from the ocean can all be found in his art.
By reusing and recycling these found objects, the artist is able to give new life to abandoned and forgotten waste. María recognizes the environmental issues we are facing at a global level, and his art seeks to raise awareness of these challenges. As his materials are pulled straight from the Mediterranean Sea, he is especially invested in taking care of marine life and our oceans. With each item the artist salvages from the ocean, one less piece of waste is polluting the waters.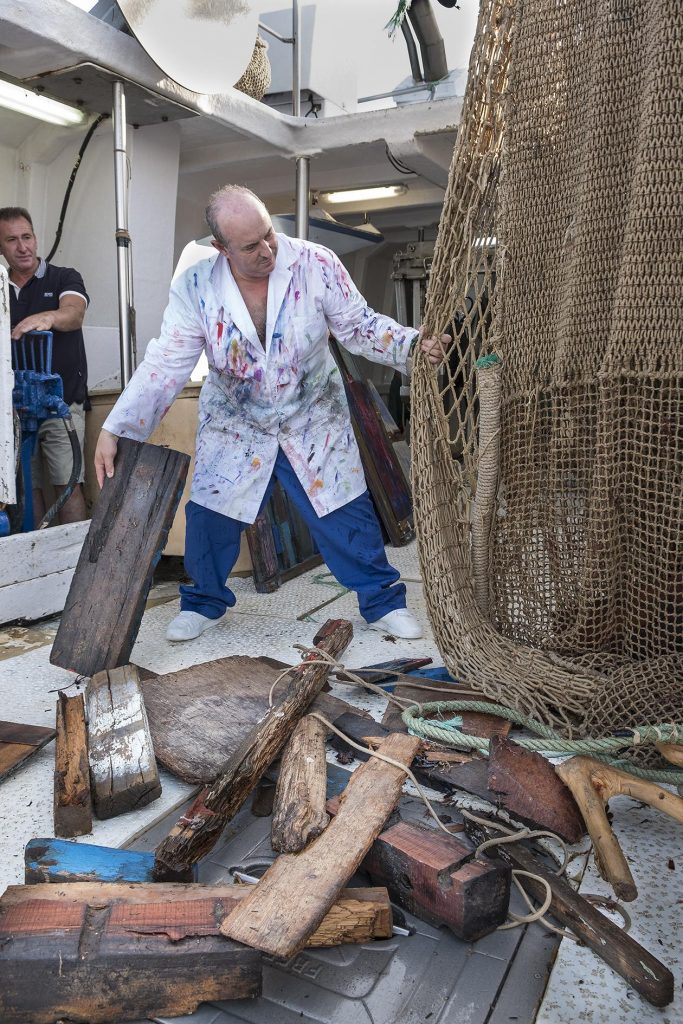 Once the flotsam is collected, Frutos returns to his workshop where he creates works of art in different forms. While other artists may send their work to be fabricated by others, María could not imagine his pieces being created in a place other than his studio. Here, he uses his innate skills with metal and machinery to forge and construct works of beauty. His sculptures follow hard lines, both straight and curved, and his paintings exude color. When making his collages, he takes his found mixed media and creates new stories. He adds paint to wood that was floating in the sea or combines various materials together, reimagining a life for objects that were once trash.
With a true passion for his work, he creates through intuition. He explains that there is a moment when his art becomes completely emotional and personal, "each piece is imbued with my experiences and emotion, all lumped together, all conveyed by means of materials, technique, design and imagination." The works his hands awaken and renew are the convergence of his mastery and his spirit, bringing new life to discarded objects.These fascinating pieces have been shown in numerous exhibitions, most recently at the Museum of the University of Alicante. There, the artist presented Acero y pecios del mar (Steel and Sea Wrecks), where two collections were displayed jointly, one offering sculptures focused on steel as a material and the other called Nueva Vida, or New Life, a collection whose pieces were created by recycling materials salvaged from sea wreckage. With this collection, he introduced a new layer into his work, adding an element of chaos and destruction to the backstories of his materials.
An earlier exhibition, Janus, displayed over 40 of Frutos' sculptures on the University of Alicante's campus. This exhibit, named for the Roman god of doors, gates and transitions, was influenced by the duality of life, of beginnings and ends, and of old and new. While his finished pieces reflect this duality, the materials used to create them manifest this theme through their first death being revived into new life, a tangible and concrete example of the contrasting polarity he was inspired by.
As with his sculpture-centered exhibitions, his shows highlighting his paintings are full of found materials. Pieces that Frutos creates hang with the weight of rescued and recycled materials, such as rusty iron, steel, and wood. This media has been taken from the ocean and included in his art, conjoining with resin, sands, and paint in bold and striking colors.
Frutos María's ability to not only find new meaning in recycled and salvaged objects, but to clean up the oceans and make the environment less polluted, translate through his moving pieces of artwork, and because of this, he has made a name for himself in the art world.
Wind energy, the best way to invest into renewable energies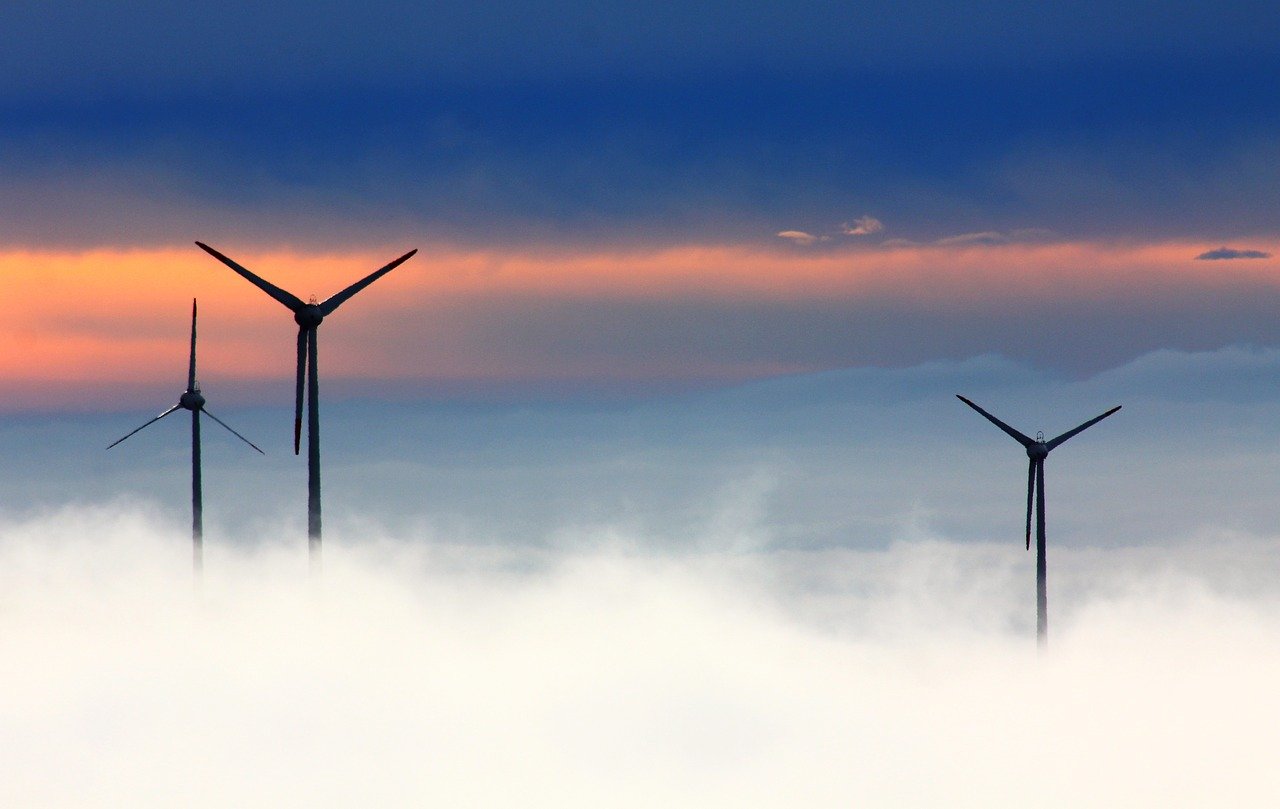 Over the last few years, wind energy has become the type of energy everyone can not stop talking about. This type of energy brings lots of benefits into the table when compared to more traditional sources of energy, like the energy proceeding from radiation or charcoal. Wind energy is cheap to produce, the most efficient renewable energy, and, most importantly, it is an ecological sensitive alternative.
Why should you invest in wind energy?
Wind energy is the energy of tomorrow. This type of energy made their big appearance during the XX century, when wind turbines would be used to bring energy to areas located far from the electricity grid, such as isolated farms, houses or factories.
During the XXI century, wind energy's popularity kept on rising. Wind energy is as cheap to produce as traditional sources of energy, like radiation or charcoal burning, while falling into the category of renewable energies. This made wind energy become a top contender in the energy industry.
The wind industry's future looks to be brighter than ever. The current generation is pretty aware of pollution and the effect it has on climate change. This has caused that governments all around the world start promoting new legislations and campaigns promoting renewable energy and, since wind energy is the most efficient type of renewable energy, it is expected that it will become the main source of energy by 2030. Now is the best moment to jump into the wind energy trend!
Making sure you set up an efficient wind farm
As it has been previously stated, wind energy is definitely an option you should consider if you are looking to power up any of your properties or business. However, setting up a wind farm isn't a small investment, therefore, before starting this process we need to gather all the information we can about its viability. That is why we can not stop recommending that you consult with professional companies like Vortex FDC.
Vortex FDC is a company that has made a name for itself in the wind industry sector. Vortex assists their customers with all the information regarding wind resource they could need.
For example, an important factor we need to consider before setting our wind farm is the terrain. Not all terrains are appropriate to locate a wind farm, therefore, the terrain would need to be assessed before an installation that could result in a waste of assets if the terrain is not appropriate for it. Vortex FDC helps their customers evaluate where the wind farm is going to be placed, and providing information about the wind to choose the type of turbines that would yield better results in that area. Factors like the type of wind (extreme winds, turbulences, etc) or the temperature need to be taken into account when deciding which type of turbine would be more suitable for our wind farm. For example, if we plan to build a wind farm in an area that gets freezing and snowy in winter, we would need to get a turbine system that is cold resistant.
Vortex FDC runs a numerical weather model to feature all the variables that could affect the production levels of your wind farm, regardless of it being situated off-shore or in-shore. Thanks to their always up-to-date technology, you will be able to avoid unpleasant surprises regarding the energy production of your wind farm.
Overall, opting to use wind energy is an amazing idea that will benefit not only our budget, but also the planet. But, in order to do so, we need to make sure that wind farms are viable, and for that, we need to rely on professionals like Vortex FDC.
Saving the Planet? It Is a Local Issue
When we get caught up in common environmental issues, we start to think that it's a bigger problem, that is down to centralised areas and big cities. And while urban areas are expanding, the route to sustainability as a solution comes from an approach beyond urbanism. Because urban areas bear the brunt because they have more CO2 emissions and larger carbon footprints, the thing to note in this respect that saving the planet is not necessarily a large-scale issue. In fact, it is a local issue.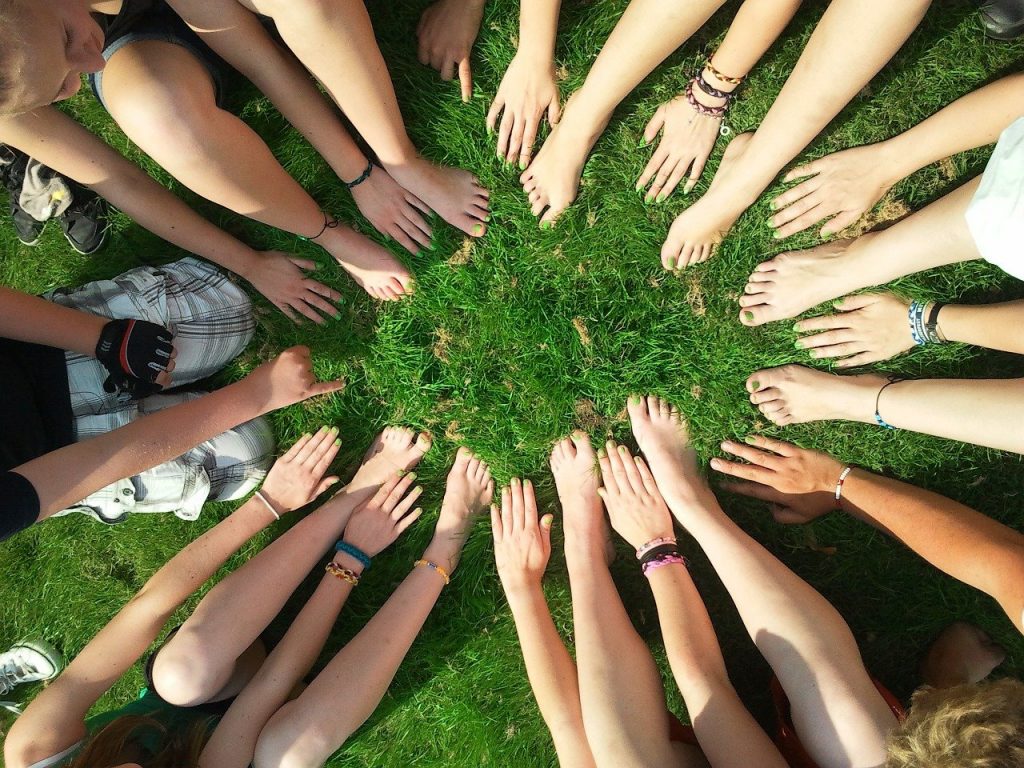 The largest cities require urban developments, and this is a part of modern life. But when we go back to the 1990s, when sustainable city initiatives began emerging, we can see where the argument for the compact city began. This can have a positive impact on sustainability in a variety of ways but also improves greenhouse gas emissions. But this is where smaller communities can become invaluable.
Smaller communities have more power in many respects. From the perspective of local councils, it can be easier to incorporate an initiative that benefits the community, rather than having to go all the way to Westminster. Now, it can be easier to sign up for a local initiative, such as a solar community, rather than having to get permission from a higher power. And from the perspective of a community, it is far more controllable.
Saving the planet in an urban sense is about changing the infrastructure, which can take years, if not decades. However, smaller communities are able to utilise the location for the benefit of their immediate surroundings. This is something very important to note. Whenever you want to make a significant impact, be it in charity, or in the environment, it starts at home. As saving the planet is a local issue in this respect, it's far easier to communicate the message. Smaller communities are in close contact. This means the message is easily spread. Throw into the mix community meetings, and how businesses look to develop on local issues, rather than spearheading initiatives overseas or in big cities, and it provides a tactical methodology to help on a small scale.
When you combine this with the fact that smaller organisations such as schools, naturally have a lower carbon footprint, this is the perfect opportunity to teach the younger generations how they can positively impact the world. Saving the planet is a local issue. We have to remember that if we are to make any impact, we have to look after our own. That's not to say that we shouldn't rely on large organisations or big cities to do the job, but if you want to do something right, do it yourself.
Saving the planet is something that we can control from our own home. From the practices that we preach to the examples we set, saving the planet is about keeping it close to home before you start to spread yourself far and wide. If every small town started to look after its own carbon emissions, this would pay for the country, and the world, several times over.