Declining Russian Influence: Russia's Attitude Towards New and Future NATO Members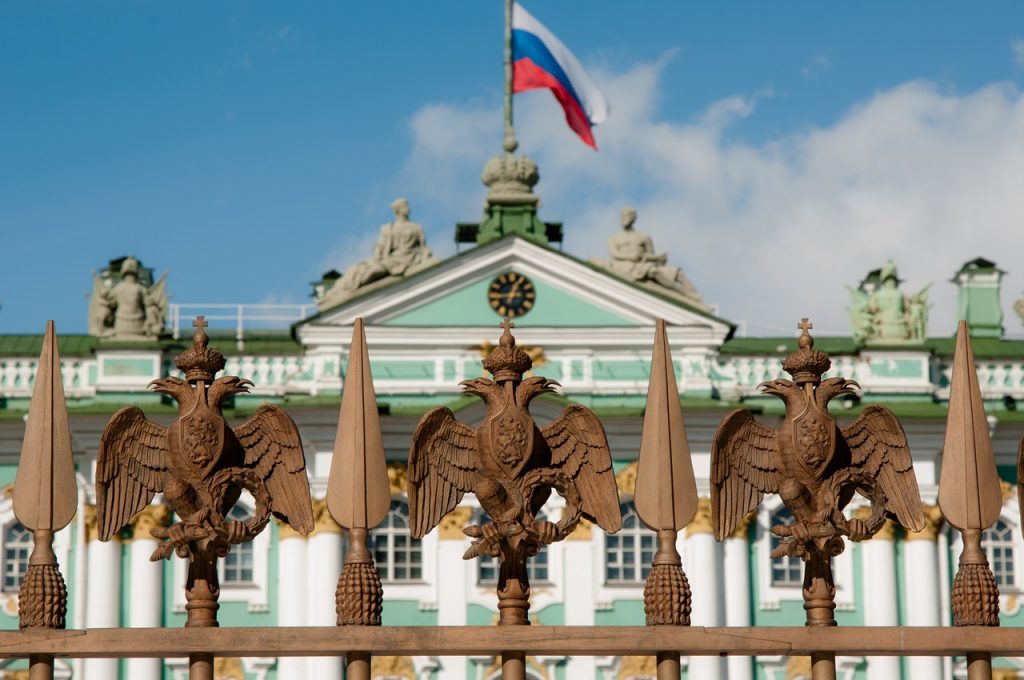 Written by Cristina Avram,
Geopolitics.ro
The attitude of the ruling circles of Russia towards Central and Eastern European countries continues to be of primary importance. To the disappointment of most Russians, the Atlantic Alliance has extended eastward by including the Czech Republic, Hungary and Poland (1999) and Latvia, Estonia, Lithuania, Slovenia, Bulgaria, Slovakia and Romania (2004), Albania and Croatia (2009). At this we study the attitude of Russia towards these countries and we have to take into consideration Russia's attitude towards future NATO members as well. Among the most frequently mentioned states to become NATO members in the next wave are the former Yugoslav Republic of Macedonia, Georgia and Ukraine.
Czech Republic
Russia's concern towards the Czech Republic's accession to NATO wasn't as strong as the one towards Poland, Hungary or Baltic States. Prague took a pragmatic approach towards Moscow, being particularly interested in developing economic relations of production, decrease dependence on Russian energy and recover most of the Russian debt.
Russian authorities have periodically expressed their opposition to foreign and security policy of Prague, especially on NATO's expansion. However, public campaigns have never been so loud as for Poland. Russian leadership has attempted to gain control of certain parts of the Czech press. An important theme of the Russian propaganda was the deteriorating economy and living standards of the new member countries. Russian media has made a campaign targeting the Czech Republic, where public support for NATO integration was obvious, trying to present the image of a poor country that needs to increase all military spending to meet the stringent requirements of the Alliance.
Moscow has not released any specific threat against the Czech Republic, although strongly criticized Prague's preparations for entering NATO. Russian authorities have been very irritated by that Havel's comments who strongly supported the expansion of NATO to the Baltic states and said that Russia "had no right to oppose NATO expansion."By the NATO summit in Madrid in July 1997, Russians pleaded that the Czech entry into the Alliance can have negative consequences for the delivery of natural gas. But soon after the restoration of its independence, Prague insisted to reorient its economy and markets to the West and to reduce dependence on natural gas deliveries from Russia.
Moscow generally refrained from exploiting ethnic problems in the Czech Republic. However, the position of the Roma minority was sometimes brought to attention by Russian officials and media to represent the Czech Republic as not democratic enough. Moscow has also expressed concern over alleged unfair treatment of ethnic Russians enforced by the Czech authorities.
According to Slovak government reports, Russian information agencies have hired members of the Slovak secret police in order to sabotage the expansion of NATO to the Czech Republic by organizing plots meant to exploit rivalries and to fuel doubts on the ability of the Czech Republic join NATO. According to the Czech counterintelligence service, international organized crime that acts in the country has mostly links with Russia. Czech intelligence noted a growing interest of Russian intelligence services for information on modern military equipment that NATO brings in the Czech Republic. Czech analysts have complained about the refusal of successive governments to reform the four information services of the country, indicating that some senior officials continue to cooperate with Moscow.
Hungary
Moscow's position became even harsher after Hungary has requested NATO membership. Russian propaganda attacks on Hungary were more moderate than those against Poland because the country does not occupy a strategically difficult position, as it is not so close to the CIS region. Moscow has not released any specific threat against Hungary as the country joined NATO. The comments of  prime minister, Viktor Orban, in October 1999, regarding the possibility of allowing U.S. to place nuclear weapons in Hungary "in times of crisis" have outraged Russian officials and led to postponement of Prime Minister Kasyanov's visit to Budapest.
Since the election of Putin, Moscow has tried to boost the sale of arms to former signatories of the Warsaw Pact and to regain some of the lost market due to Western intervention. However, Budapest has remained cautious about military dependence on Russia.
Russian companies have been trying to invest more and more in the Hungarian energy sector through privatization. Russian capital has increased its role in Hungary in the last decade. The Hungarian authorities have noted this tendency with some fear and are believed to be imposing restrictions.
Moscow has tried to discredit the Hungarian pro-Western and pro-NATO government, focusing on Roma issues, which they consider a more sensitive issue in Western capitals.
Poland
Although the Russian authorities have resigned to the loss of Poland as a satellite-state, they perceived its integration into NATO as an obstacle to their influence in the region.In February 1994, Russian authorities claimed that Poland's entry into NATO will undermine its relationship with Moscow. Every Polish government official hinted that he/she is in favour of joining NATO, despite objections from Russia. The main purpose of accusing Poland and its neighbours was to desqualify their candidacy to NATO. Poor relations with Russia had an alleged negative impact on relations between NATO and Russia. An additional purpose was to create doubts and divisions between Polish politicians on security and foreign policy of the country.
Russian propaganda strongly attacked Poland's efforts to establish regional groupings with its post-soviet neighbors and the ones from Central Europe. Moscow feared that structures such as the Visegrad group would exclude Russia and attract CIS countries in the Western orbit. Moscow believes that Poland is its main regional competitors in exercising influence over the CIS countries.
Relations with Russia became even more strained after Poland's accession to NATO in 1999. Kremlin was trying to demonstrate that the new members of NATO will adopt an attitude of opponents of Russia. Officials were complaining about NATO's increased activity at the borders of Russia, including military flights over the Kaliningrad region of Russia.
Although Warsaw has focused much of its foreign trade to the West, it remains heavily dependent on Russia for energy supplies. Moscow thus uses its "energy diplomacy" to achieve political gains.
In a movement to ensure energy diversity and decrease dependence on Russia, in September 2001, Poland signed an agreement with Norway, although Norwegian gas suppliers prices were 30% higher than Russia.
Due to Poland's ethnic homogeneity and the absence of any significant autonomist movements involving Russian-speaking population, there weren't too many opportunities for Moscow to exploit the ethnic issue to its advantage.
Russian services have had too few opportunities to provoke ethnic, social, religious or regional unrest in Poland or to incite anti-government feelings. As one of the most homogeneous countries in Eastern Europe, with a reasonable attitude towards minority rights and a small number of ethnic Russians, Poland has escaped some of the complaints raised by Russia to the neighboring Baltic states. Therefore, there was little chance of manipulation by the Russians on these issues.
Moscow has tried hard to discredit the Polish authorities to disqualify the country's entry into NATO. Russian officials also tried to show that Poland was not a serious partner for Western institutions telling the Polish secret services and other secret services in Central Europe continued to spy on Alliance.
Latvia, Estonia, Lithuania
Russian leaders did not believe that they can realistically integrate the three countries in the CIS or other supra-structure. They tried instead to place Estonia, Latvia and Lithuania in a "neutral zone", undefined, between NATO and the CIS and between Central Europe and Russia, in this way, Western influences could be minimized. Russian officials have lanched many warnings in the 90s on the fact that admission of the Baltic countries in NATO would lead to interruption of relations between Moscow and NATO and would lead to a new era of conflict.
Moscow was vehemently opposed to Balkan states's entry in NATO and warned that such a move would bring to power the hard-line politicians in Russia, and this would hasten the appearance of a conflict with the Alliance. Kremlin argued that the admission of the Baltic states would create a strong barrier against Russia and claimed to have a decisive word in the Baltic republics security policies.
Kremlin tried instead to isolate the three countries internationally, generating tensions within and between the Baltic states and other states to block their acceptance into NATO, specially since the good relations with neighbors were an important condition to become a member of the Alliance.Moscow was manipulating the minority issue to demonstrate that all three governments are unable to achieve European standards of minority protection and human rights.
In the first two years of Putin's presidency, the focus has been on preventing the entry into NATO of the Baltic republics. Their acceptance into NATO was condemned as an attempt to isolate Russia from Europe, by creating a "sanitary belt". Officials stated that membership of any of the Baltic countries will permanently damage relations with Moscow and will cause potential countermeasures. It could thus change the "balance of power" in the region and could degrade relations between Russia and NATO. Putin has intensified ethnic tensions in 2001.Moscow raised even territorial issues on Estonia and Latvia to maintain the pressure created on their governments. Setting border eventually remained not ratified, according to a cunning calculation: unset boundaries meant that the country could not be admitted into NATO.
Russian authorities threatened the Baltic States, supported the economic conflict and claimed that these states represented a springboard for a possible NATO attack against Russia. Some politicians asked to take military measures to force the three republics to comply, and Foreign Minister Primakov called for a revision of certain post-Soviet borders. When direct threats did not have the desired effect, Kremlin resorted to incentives.
At the Easter European leaders' high level meeting in Vilnius in September 1997, Prime Minister Chernomyrdin proposed several confidence building measures, under the name of "the Baltic Programme". This included proposals for unilateral security guarantees offered by Russia if Estonia, Latvia and Lithuania remained outside NATO and bilateral guarantees offered by Russia and NATO.
Moscow continued to work towards the disqualification of the Baltic states as viable candidate for the Alliance. They invented internal and external problems such as NATO leaders to consider that the accession of the Baltic states would be too risky, creating new problems to the organization.
Moscow was disrupting Baltic economies to gain political advantage. Each government has tried to steer the economy to the West and to limit dependence on Russia and its susceptibility to blackmail. Moscow has tried particularly to control power transmission means, this being profitable both financially and politically. There were also attempts to discredit the intelligence and security in the Baltic countries to disqualify them for joining NATO.
Moscow has tried to create differences between Baltic leaders claiming that the Estonian and Latvian businessmen are skeptical about the integration into NATO and would prefer to expand trade and political ties with Russia.
When Putin understood that NATO expansion can not be stopped, he changed his strategy, believing that acceptance of NATO membership for the Baltic States combined with a stronger expression of the views of Moscow in NATO deliberations, could weaken the Alliance and undermine the relevance of extending. Baltic officials that it's important that all three Baltic countries should be included into NATO simultaneously. This was the only way that future conflicts with Moscow could be prevented regarding the NATO membership, the possibility of rivalry could be reduced and could provide a safe environment for economic development. Any delay in joining of any Baltic state would have allowed Russia to develop its international influence by obtaining a firmer control in strategic sectors of local economies.
Russia has had some disappointments in the policy of the Baltic countries. It failed to attract the three independent states into its own orbit of security and  proved unable to prevent their political orientation to the West and establishing close relations with the United States.
Slovenia
With the outbreak of Yugoslav wars in the summer of 1991, Russian policy has oscillated between supporting the integrity of Yugoslavia and the cold relations with Milosevic, who had supported the coup attempt in Moscow in August 1991. The central goal of Russian diplomacy was the preservation of Yugoslavia and maintaining domination over Serbia, according to the Soviet Foreign Ministry before the Soviet collapse (position inherited by his successor Russian), an independent Yugoslavia representing "an important element of stability in the Balkans and throughout Europe".
In turn, Belgrade considered Russia as a useful ally because of Moscow's veto in the UN Security Council during Belgrade's attempts to create Greater Serbia. Yeltsin recognized the independence of Slovenia in February 1992 after it became clear that socialist Yugoslavia died.
Yet, in the early stages of the Bosnian war in 1992, Moscow strongly supporter Serbia, which coincided with the affirmation of a more aggressive foreign policy line. During the visit Foreign Minister Ivanov in Ljubljana, several agreements have been finalized and was stressed that the economic cooperation was steadily improving. Slovenian businessmen have made their presence felt in Russia more than ever, as the volume of investments increased. Slovenia and Russia plan to expand trade from the current $ 600 million annually, to at least one billion dollars by 2006. Discussions were held also around Russia's debt to ex-Yugoslav countries. Slovenia should receive 207 million dollars of the total of 1.29 billion that Russia owes the successor states of Yugoslavia.
In Slovenia, Russia had few opportunities to exploit ethnic differences, as the country is predominantly homogeneous and there are no territorial claims from neighbors. Moscow had few opportunities to influence political processes in Slovenia. Moreover, most parties in Slovenia were prominent anti-Yugoslav and pro independence – positions that were contrary to Kremlin policy. It is believed that Moscow was clearly defending Yugoslav and Serbian causes. Still, Moscow is counting on the fact that it could enter in Zagreb on long term by economic cooperation and investment.
Slovakia
Slovakia from Merciar's time became the only Central European state to accept the "Kvitinski doctrine" and signed a fundamental treaty with Russia. The doctrine was named after the Soviet deputy foreign minister, Yulia Kviţinski, who led negotiations in 1991 for bilateral treaties with all countries of the former Warsaw Pact, incorporating security clauses that deny them the right to establish "hostile alliances."
Exclusion of Slovakia from the first round of NATO expansion was considered a diplomatic success of Moscow. As a result of NATO's expansion, Moscow launched a warning on creating a multi-state alliance in the region, which could exclude Russia from any of its traditional "spheres of influence". With the election of a democratic government in Bratislava in September 1998, Moscow's influence began to be closely investigated. Putin administration also had to accept the invitation to join NATO addressed to Slovakia in November 2002 at the Prague summit.
Moscow did not need too many propaganda attacks and disinformation campaigns against Meciar regime, which was perceived as a valuable outpost of Russian interests in the middle of a Western-oriented region. Criticism against the democratic coalition who was ruling the country after the elections in September 1998 had become a common ground and Russian secret services bribed or blackmailed editors and journalists to send materials to the benefit of Moscow. There were suspicions in Bratislava that some negative reports on government security agencies were created and spread by Russian intelligence. Among them were allegations of lack of credibility of the Slovak security services and illegal sales of arms to regimes internationally sanctioned.
NATO leaders had expressed concerns over Slovak Intelligence Service (SIS) being involved in arms trafficking, working with Russian intelligence services, tapping journalist's phones illegally and engaged in campaigns of denigration of some politicians, which could affect the national security of the country and the Alliance in general. NATO Secretary General Lord Robertson said that Bratislava has to convince the Alliance that their security bodies