Make Your Business Look and Feel More Professional at Any Time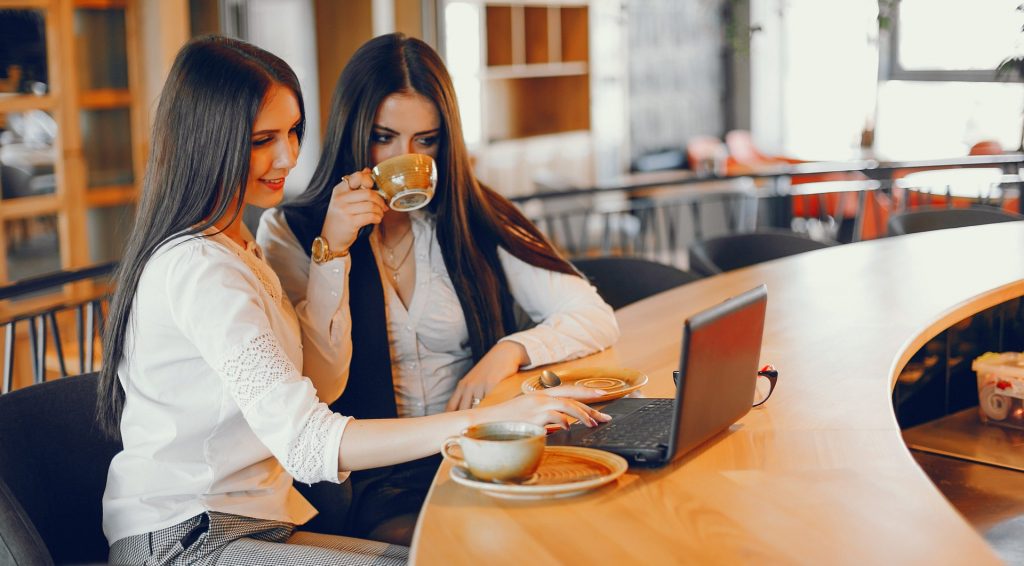 When you open up your business, that is only the beginning. From then on, you'll be continually working to improve your company and push it to new heights, as well as maintaining an appearance that is presentable.
How people look at you and your company is crucial to its success. If all that the public sees is a kid running a store, it will be hard for you to make any progress. Instead, attractively present yourself and your company, and you'll gain the much-needed respect you need.
Take a look at the following five tips to help you make your new company look and feel more professional.
Invest in Your Location
Where you conduct business will speak volumes. The location should reflect what your business is about. If you are planning to dominate a specific field and be the leader in the industry, you'll want to have an office location that is powerful. If you have clients coming over and you're in your parent's basement, it will be hard to gain any respect.
When you walk by skyscrapers downtown, it's hard not to think anything less than authoritative about them. The COMMECIALCafé study on skyscrapers shows how they've changed over the years. Your business location will help you feel more professional.
Create a Business Website
Every business should have a website. With the internet running the world, people are likely to check out your business's online profile before physically going to them. If you have no website or a childish looking one, then the public won't have a very professional opinion about you. Invest in a site that professionally reflects your company to help draw people in.
Keep Your Home Separate
It's tempting to make your personal cell number and home address the same for your business. It's cheaper for one, and you can keep everything together. However, you should avoid this at all costs.
A quick way to lose respect in the business world is by not having a separate business phone number and mailing address. It can also get quite confusing when have calls coming in. The last thing you want is for a customer to hear your embarrassing voicemail greeting, or for you to answer the phone thinking it is one of your friends.
Have a Business Email
Similar to having a separate phone number and mailing address, you also want to have a separate business email. If you're still using an email you created in high school, how professional will that look when you're handing it out to clients and potential business partners?
Instead, invest in a separate email account that is connected only to your business. It will help you stay organized, and it will add to how professional your business looks.
Get Business Cards
One of the easiest ways to look professional is by having business cards. The small piece of hard paper will go a long way for you. A business card is an excellent advertising tool that can spread your business name very quickly. Plus, when you hand someone a business card rather than scribbling on a scrap piece of paper, you'll instantly look more professional.
Here's How to Boost Employee Satisfaction Today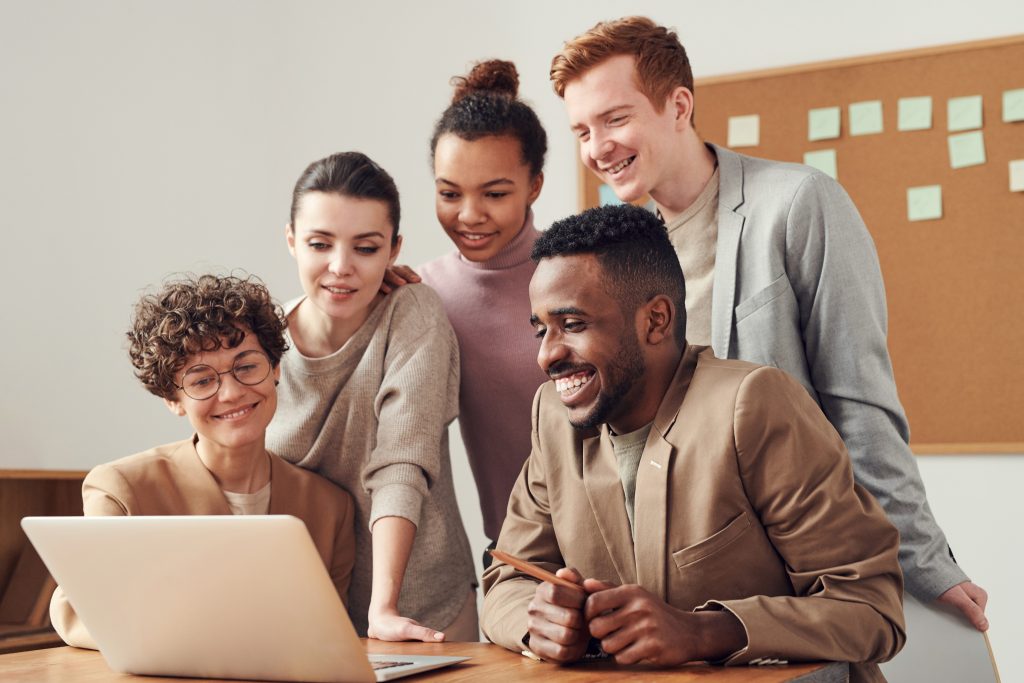 If you wish to maintain your employees and positive workplace morale, it is important to stay on top of employee management and know how to improve the workplace to benefit your employees.
This guide will share the best ways to boost your employee satisfaction and guarantee to make them feel appreciated. 
Use chaplains to improve your workplace conditions
As a business owner, it is essential that you improve and maintain workplace conditions so that employees can feel satisfied while working for your business. Whether you lack support or have a dirty and messy workspace, you will not guarantee to maintain employees' happiness or keep them working for your business if you do not offer great workplace conditions.
If you wish to improve your fast food employee retention, it is a great idea to use chaplains as they work to improve workplace conditions and measures so employees can feel happier and attain greater job satisfaction.
Offer rewards for their efforts
It is important to offer rewards to employees for their hard work and effort so you can show that you appreciate and respect them.
A small pay bonus at the end of the month or taking them out for a nice lunch cannot prove to them that you have noticed their efforts and respect them for it, which will encourage them to feel satisfied with your management.
Ask them how they are and offer them support when they need it
As a manager or boss, you might often lack the time or thought to ask employees how they truly are. You might ask them each morning briefly how they have been, which will likely attain the same response. Many people will tell you that they are OK, even if they are not.
Whereas if you sit down with your employees individually and open up an honest conversation, you might find that they are not truly happy inside or outside of work. If an employee tells you this, it is important to listen to them and offer them support so that they can boost their happiness and well-being again which will ensure that they are satisfied at work.
Support their development and provide more training
Another great way to boost employee satisfaction is to support their development and offer them more training.
Not every employee will want to climb the ladder in your business however there will be a select few who will want to climb higher in your company which will help them gain more success.
Therefore, to maintain and boost employee satisfaction, it is essential that you support their development and listen to their goals so that you can provide the right training for them to reach them.
Using these simple yet effective tips, you will guarantee to boost employee satisfaction in your company today. Simply listening to them, rewarding them and ensuring it to improve your workplace conditions will guarantee that your customers feel more satisfied and happy working for your business.
Tighten Up Your Customer Service In These Ways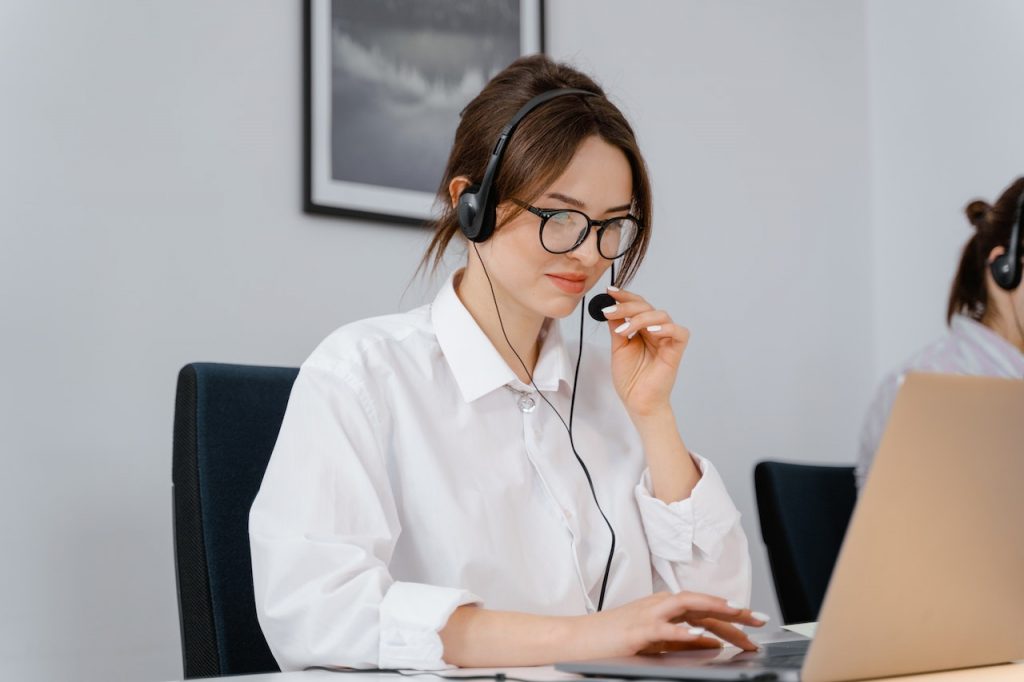 It's always a good idea to make sure your customer service is as good as can be. After all, the better the customer service is, the more profitable the business will be – because having happy customers means that you are going to be a lot more successful. In general, then, what are some of the great ways to make your customer service better? In this post, we'll discuss just some of them that you may want to be aware of so that you can effectively keep your customers much happier for longer.
Schedule Your Staff Properly
Your customer service staff need to be scheduled as well as possible if you want to keep the customer service as good as possible. The more effective their scheduling is, the more that they can actually provide a decent service to people, so this really is something that you will want to be aware of here. Scheduling can mean having some time tracking for call center purposes, or simply making sure that your staffing is at the appropriate levels. In any case, it's hugely important to get it right, and will mean a better experience for your customers every time.
Be Honest In Your Dealings
In any and all dealing with your customers, you need to make sure that you are being as honest as possible. The more honestly you approach and communicate with your people, the better that is going to be for them and for you. To this end, make sure that your staff are trained on being as honest as possible with customers. This is a simple step and change that can make a world of difference, so it's something you really want to think about. You will find you have much happier customers as a result of this simple change.
Under-Promise & Over-Deliver
This is a general approach that you may want to consider if you are trying to keep your customers happy, and it's amazing how much it can help you to do so. Essentially, it's all about being careful not to promise too much to your customers. If you know that something is going to take three days, promise five days. That way, when it only takes three, they will be pleasantly delighted. This is a really effective way to keep your customers so much happier, and it really does work very well, so make sure to bear it in mind.
Exceed Expectations
In general, going above and beyond is a really important way to impress people too, and this is something that you should be able to achieve relatively easily as long as you make a point of it. In fact, turning this into a core thing that you tend to try and provide will mean that you become excellent at customer service in no time at all, and it's amazing just how well it can really work. So make sure that you do this if you want to keep people happy and make them smile.
How to Supercharge Your Construction Company's Customer Service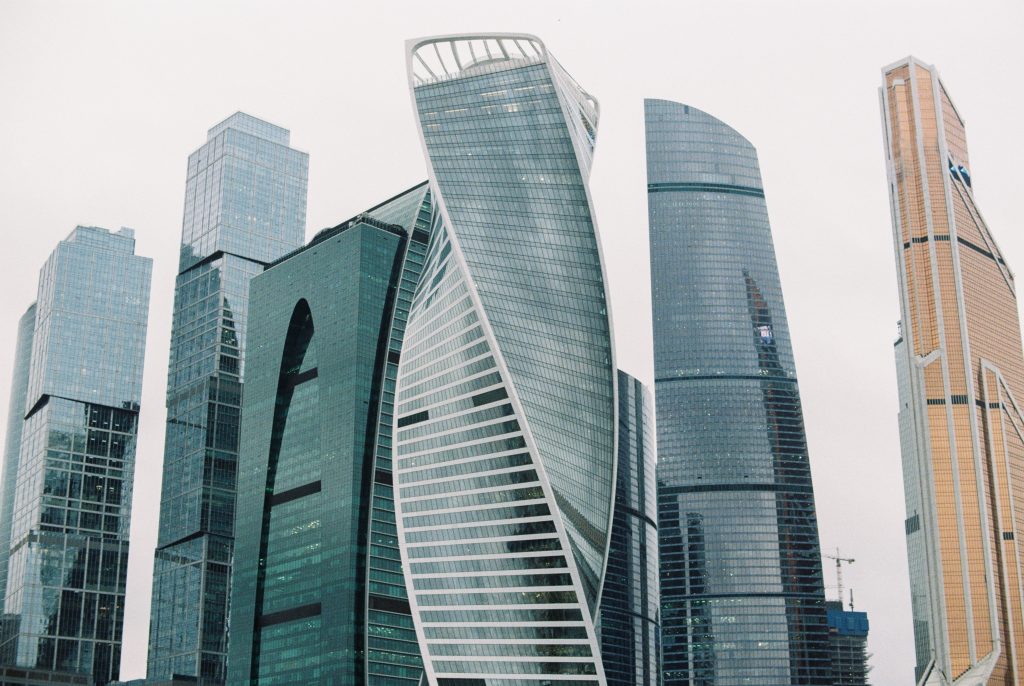 Alright, alright, let's talk about the elephant on the construction site. As much as we love the smell of fresh cement in the morning, we've got to admit – construction is as much about people as it is about projects. And the secret to any successful people-centered business? Drumroll, please… Customer service!
So, grab your hard hats, folks! We're about to rev up your customer service game and transform your construction company into a lean, mean, customer-loving machine. Buckle up, it's gonna be a thrilling ride through the world of construction customer relations.
1. Make it Personal, Keep it Real
Here's the deal: Clients aren't just walking checkbooks, they're people – people who dig being recognized. So, why not give 'em a little something to remember you by? Remember their kid's name, their favorite football team, or that they prefer coffee over tea. When clients feel seen, they stick around. It's a win-win!
2. Chat 'em up – But Keep it Relevant
Communication. It's as simple as it gets. Keep your clients posted about every brick being laid and every nail hammered in. Transparency equals trust, and trust equals return customers. Let's make this our mantra, shall we?
3. Construction CRM – Your New Best Friend
Ah technology – the magic wand of the 21st Century, How did we ever live without it? Meet your new pal: construction CRM. This techy gem helps manage customer interactions, keep track of project progress, and store customer data – all from one handy place. By harnessing its power, you'll have more time to focus on the fun stuff (like choosing the perfect shade of paint).
4. Train your Squad
A strong team makes a strong business. Arrange some killer workshops for your crew – communication skills, conflict resolution, how to navigate that fancy CRM system amongst other things. Remember, your team is the face of your brand, so make sure they know their stuff!
5. Feedback: The Good, The Bad, and The Ugly
Feedback isn't just about patting ourselves on the back (although that feels pretty good, too). It's about finding areas where we can do better. So, don't shy away from the harsh truths – use them to your advantage. And when you turn a complaint around? Boom! That's how loyal customers are made.
6. Go That Extra Mile
In the cut-throat world of construction, it pays to stand out from the crowd. And nothing says "pick me" like going above and beyond for your clients. Deliver earlier than promised, add a touch of unexpected luxury, or just check in to see how they're doing. Trust us, they'll love you for it.
7. Understanding Your Client's Vision
You know what they say, right? You've got two ears and one mouth for a reason. So, listen more than you talk. Understand your clients' vision, their dreams for their space. If you can show them that you're invested in their dream as much as they are, you'll have clients for life, and as you will probably know, it is a lot easier to keep existing clients than it is to find new ones, not to mention much cheaper to do so too!
8. Never Underestimate the Power of a 'Thank You'
Gratitude is underrated. Sending a 'thank you' note after a project completion, or even a little token of appreciation, can leave a lasting impression. It's a small gesture that can go a long way in making your client feel valued, and it will not cost you very much in terms of time or money at all, so what do you have to lose?
9. Promptness is Next to Godliness
Okay, maybe we've tweaked that saying a bit, but you get our drift. Being prompt with responses and never leaving a query unanswered assures your clients that they're in good hands. Nothing screams 'professional' like a timely email or a returned call, because your customers know that, if you answer their queries quickly, chances are you sare more likely to show up and dso their construction work in a timely manner too, an that is exactly what the average construction company customer is looking for when they need some work done.
So, there you have it – your blueprint to supercharging your construction company's customer service. By doing all of the above to the best of your ability, you'll be well on your way to building a reputation that's just as sturdy as your constructions. So, are you ready to hammer down on customer service and build some lasting relationships? Let's get to it!