EU Elections: Cultural, Historical and Institutional Analysis
For a few days Europe will be under the spell of the EU Parliamentary elections. Polls, analyses, hot debates, a frenzy in the name of democracy. But are these elections even relevant and worth bothering ourselves about? In this paper I will shortly analyse the parties involved, the political programs, the historical significance of direct elections by EU citizens, and finally the institutional context of the EU Parliament. This will be presented from the perspective of culture, history and institutionalism.
Cultural analysis
The first thing we want to do is identify the main category involved in the electoral process, which are the European parties and their political platforms. It is essential to keep in mind that these parties are inspired and created/shaped by the public's needs and interests.
Parties are not in this sense objective material objects but they reflect subjective worldviews, they are expressions of ideas. There is a relatively long list of diversified EU parties involved in this election but one thing that unites them is them having culturally relevant names. We have most parties calling themselves European versus some national ones, parties claiming themselves to be liberal, free and democratic  versus others who are more conservative, reformists, socialist, or even Christian. Without going into detail into their manifestos, we notice they all share common values which we like to call European.
Considering names there does not seem to be any deviation from the mainstream political culture, except the nationalist case and the European Green Party which brings a 'green' approach to politics. Green tends to get cultural and political connotations. It brings to mind the idea of a positive future by being associated with a clean, safe environment. Politicians understand the power of colours and most parties are associated with one: the red socialists, the yellow liberals or the blue conservatives. The importance of names and colours that these parties choose are fundamental for the cultural approach which makes high use of symbol analysis.
Going into more detail, identity-related differences appear. I will exemplify with the three main parties. ALDE points on open EU market, stronger integration and further enlargement. They promote a federalist identity. PES promotes the socialist movement that economically asks for more state-sponsored schemes for unemployment and higher living standards through living wages. Finally, EPP brings a conservative identity with solidarity, autonomy, responsibility and Christian values. All three main EU parties offer voters different cultural packages, namely a federalist one, a socialist one and a conservative one. The rise of Euroscepticism promotes another kind of culture, a nationalist one which talks of sovereignty and anti-federalization.
To conclude the cultural analysis of the parties, we can observe an underlying common European identity that revolves around concepts like democracy, liberalism or Christianity. However, this common identity diversifies at deeper levels. We observe paths that focus more on values like unity, openness and progress, others on solidarity, responsibility and moderation or other even socialism and scepticism or sovereignty. The cultural approach provides us in this sense with a rich palette of potential futures for Europe.
Historical and institutional analysis
We might take for granted today that the EU has an elected parliament and that it is our inalienable right both to vote and to be a candidate. However, it was not like this until the first elections of 1979, when for the first time the previously appointed Members of the EU Parliament were replaced by directly elected ones. The importance of this opportunity is even further revealed when we understand the idea that lies behind the current institutional configuration of the EU and behind the purpose of this EU Parliament.
The main EU institutions are the Commission which is independent of the Member States and represents the interests of the EU as a whole, the Council of the EU which embodies the interests of the Member States and the EU Parliament that represents the interests of EU citizens. As it is clear, citizens do already have a say in EU affairs indirectly through their elected national leaders that form the Council but what the parliamentary elections provide is a direct saying of who gets to represent them. It is the idea of direct democracy that lies under such institutional configuration.
Moreover, another historical factor that influences the EU Parliament and the elections is the violent past attributed to nationalism. If we analyse any EU party, we observe that they are mainly a large grouping of national parties that share the same political view. Even if  citizens usually elect representatives of their own national parties, the cross-national structure of EU parties disarms nationalistic impulses. EU parties sit in political groups. In addition to this, in order to prepare for the plenary meeting, MEPs organize in committees that reflect specific issues. This sitting and working structure makes sure that national belonging will not interfere with the interests of EU citizens and will not create nationalistic antagonism.
As we could observe in the previous cultural analysis, there are specific European values that are also behind the EU structure, EU parties and the EU election process. It is democracy, meaning freedom of choice, association and expression. It is also republicanism as institutional control over authorities, if we analyse how the EU institutions relate to one another. However, if we consider the Eurosceptic parties, there is also the presence of the memories of a Europe with bloody history where suspicion among European states was something normal. It is this dark part of history that fuels citizens' mistrust in Brussels and in the EU project as a whole.
Hopefully, it will be the same bloody history to guide both voters and EU parties to maintain institutions, norms and practices that manage to keep peace on the continent and to develop the EU project with this very aim. If coalitions will be made with far-leaning EU parties, hopefully it will be with the aim to bring effectiveness in decision-making and to ease the deliberative process. No big political concessions should be promised and given to attempts that aim to bring the EU back on the isolationist path.
In conclusion, the upcoming EU elections are the manifestation of a historically induced idea, that of democratic cooperation among European peoples with the purpose of stability, prosperity and eventually peace. The mechanisms inside the EU Parliament require cross-national tackling of obstacles and should put more emphasis on the democratic control of the other institutions.
National Police arrests 60 people for money laundering in Majorca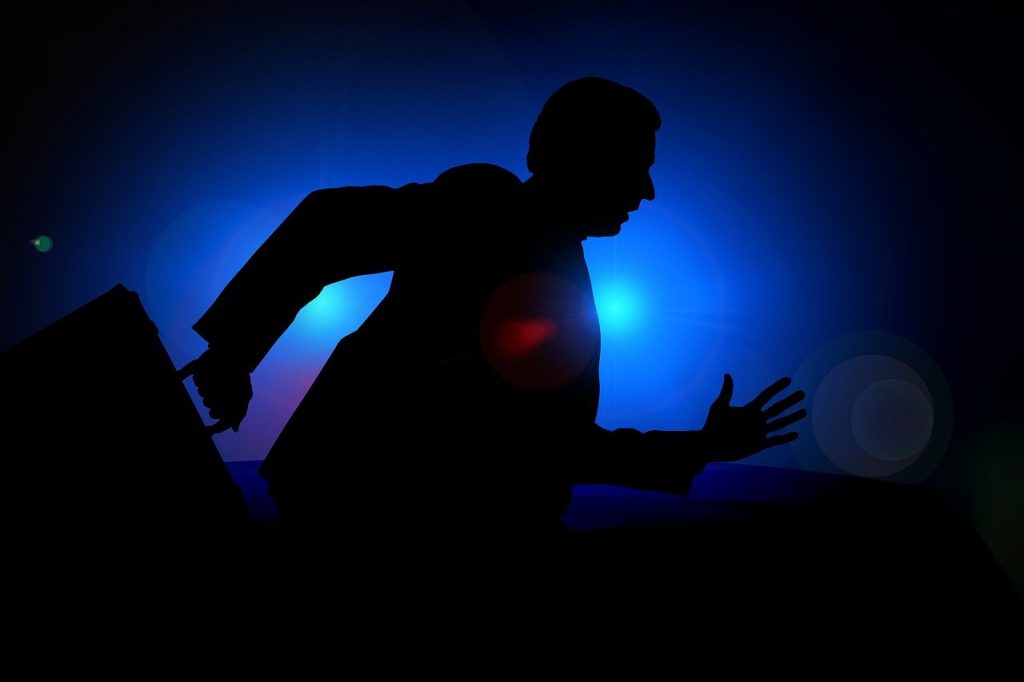 In Mallorca, the National Police have dismantled a criminal organization allegedly dedicated to laundering drug money. According to preliminary investigations, those involved are alleged to have laundered more than one million euros over the last year.
At the moment, the authorities have arrested a total of 60 people for the alleged crimes of money laundering and false documentation. Although investigations are still ongoing, leading Spanish criminal lawyers have pointed to the possibility of an increase in the amount of money laundered.
In addition to this, specialists in Criminal Law and Financial Crimes such as Luis Chabaneix have pointed out that during the next few days the number of arrests could increase, both in Madrid and in Mallorca. It should be noted that of the 60 arrested, 55 were arrested on the island and the other five in the city of Madrid on Sunday, May 16.
Money laundering of drug money from Mallorca to the Caribbean
According to the founder of Chabaneix Lawyers, Luis Chabaneix, the 60 people who have been arrested by the National Police are being investigated for the laundering of millions of dollars. It is presumed that more than one million Euros from drug trafficking activities have been sent to Latin American countries such as the Dominican Republic and Cuba, and even shipments to the United States have been registered.
In these countries, the money diverted by the criminal association has been used for the purchase of real estate and vehicles. For this reason, the National Police is in permanent collaboration with the North American, Cuban and Dominican authorities in order to dismantle the activities of this group in the different countries.
Likewise, among the main information provided by the authorities, it should be noted that more than 400,000 Euros in cash were seized from the hands of those arrested in Mallorca. Similarly, the police searches carried out on the island led to the seizure of multiple luxury items and accessories, a total of three kilos of cocaine and approximately 60 kilograms of cutting substances.
Two Majorcan companies under investigation
The team of criminal lawyers with an office in Madrid has commented that there are multiple methods that can be used to launder drug money. In the particular case of the criminal organization headed by a nationalized citizen of Cuban origin, one of the methods used to divert the money was international bank transfers.
For this purpose, the use of linked bank accounts of certain front men was a fundamental element. In addition, the case includes investigations of split money transfers through call shops.
On the other hand, through an official statement, the National Police informed that two Majorcan companies have been linked to the ongoing investigation. The reason for this is the issuing of fraudulent invoices for a value close to 200,000 euros.
Through these methods, the criminal organization has managed to launder capital inside and outside the country, legalizing large sums of money allegedly originating from drug trafficking. Undoubtedly, the arrest of the 60 people involved, including the leader of the organization, is a serious blow to the laundering of drug money in Spain.
Seasif's Franco Favilla discusses the post-Covid economy and the price of gold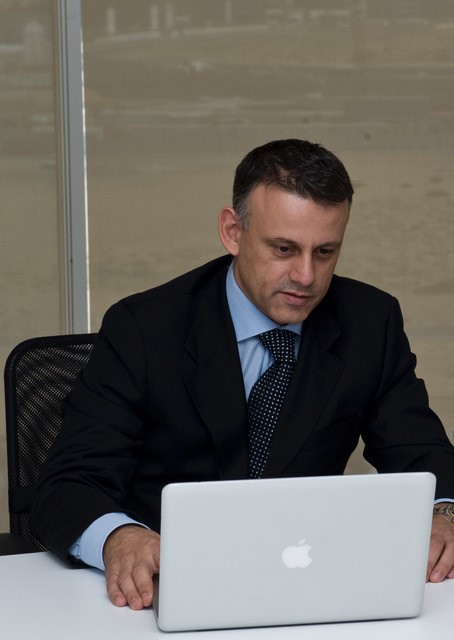 Although the Covid-19 pandemic isn't over yet, there has been much discussion on the idea of a "post-Covid" economy, especially with the beginning of vaccination efforts in some countries. With markets throughout the world suffering the economic effects of the virus, experts have been looking towards the future –– and one of the topics that often comes up is the price of gold.
In August, the price of gold exceeded US$ 2,000 an ounce for the first time, driven by multiple factors. However, in November, advancements in Covid-19 vaccines led to a decrease in this trend, a result of the turbulent period we are going through.
"Regardless of the market volatility and the price changes that could occur over a given period of time, the fundamental fact is that the price of gold over the course of 2020 has reached an all-time high, and this, in my opinion, is very good news for the world economy," explains Franco Favilla, founder and CEO of Seasif, a multinational company active in the extraction and trading of gold and oil.
According to Mr. Favilla, the main problem of the pre-Covid economy was the completely arbitrary nature of international finance. At one time, a ton of gold corresponded to a ton of currency, but since the 1980s, and at an impressive rate since 2000, the gap has widened enormously, so much so that today the relationship between the world's currencies and gold is enormously unbalanced.
Total gold reserves around the world cover only 30% of currencies. This means there is nothing to cover and guarantee the value of money. In short, money has turned into a pure convention, a pure agreement between parties acting outside the market. Gold, on the contrary, guarantees democracy, because it protects savers and the market, offering an objective value for parameterizing every transaction.
"My hope, therefore, is that the crisis caused by Covid-19 will help to change finance, making it less 'phantom' and more linked to an objective dimension, based on gold, with obvious advantages for the real economy. Gold protects consumers, the most important component in any economic system: if you don't have a market made up of consumers with a certain level of wealth, how can you sell? To whom? Consumer protection must come first, and gold is one of the main ways of protecting them," states the CEO of Seasif.
Sustainability has also been at the forefront in discussions about the post-Covid world, as countries look towards establishing a more resilient global economy, one able to better withstand such events in the future –– and "green gold" may well be a part of that future. Green gold, in a sense, can be considered the "gold of the future" due to its ethical and sustainable extraction process. Seasif produces green gold, with a department entirely dedicated to green, and has allocated economic incentives to its continued production.
Even as 2020 draws to a close, the future may still look uncertain. But for those searching for greater security, gold may be one of the few certainties left.
How much money do you need to live comfortably in Spain?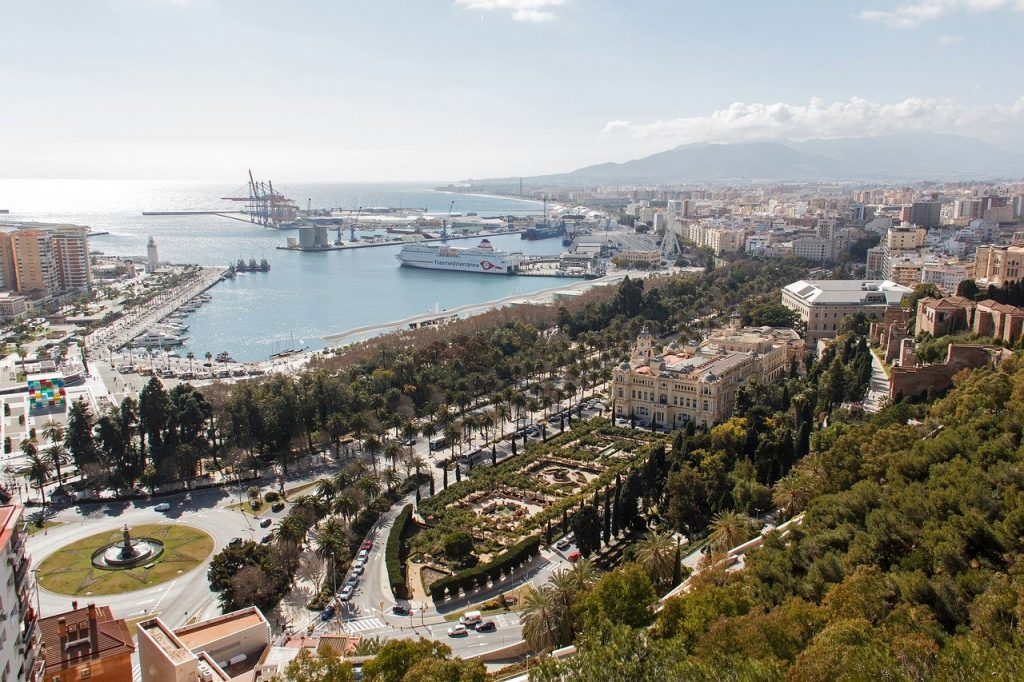 There are plenty of reasons why you may be thinking about living in Spain: its population is friendly and kind; its climate, especially in the coastal areas, is enviable; its gastronomy is incredible… but, what about its prices? What is the most affordable way to live in Spain?
Perhaps the most important question if you decided to go: would it be better to buy instead of renting a property in Spain. Or yet living in a Spanish residence?
Spanish cities where to live cheap and well
In the geographical variety that Spain presents, we can find many differences in average salaries and the standard of living that reside there would require. The areas of Galicia, Extremadura, Castilla y León, together with Almería and the south of Alicante usually have a lower price of euros/square meter in their homes. The quality of life is really appreciable, but you should know that there are fewer possibilities for business and transports.
The autonomous community of the Basque Country, Catalonia, and Madrid, which have higher than average incomes (normally more than 24,000 euros per year), also have higher prices. However, Madrid has such a wide range of rents that it sometimes makes them cheaper than other countries.
In addition, and taking into account the tourist seasons, the areas of Valencia and Andalusia are normally a preference when it comes to living in Spain for a while or even spending your retirement. Although day-to-day life can be more expensive than in other areas of Spain, the mild climate and variety of leisure options are often worth it in the long run.
Whatever your option is when moving to another country, especially if you don't know its legal system, can be very tiresome. That's why our advice is to try to contact local agencies (that speak English) to give you fair and fruitful advice. For example, to move to Andalusia, we usually recommend Tejada solicitors.
I have already decided on the place. Now what?
Well, if you have already fully immersed yourself in the streets of a beautiful city that we have talked about, what should be your first step?
Decide what kind of stay you want to be in (since your future economic situation will also depend on this: taxes, permits…). You may have already chosen, for example, property conveyancing in Marbella, but it is recommended that you also think about renting a property, because it can be very profitable while you are in your other place of residence.
To sum up, before moving to a Spanish city, decide if you want to spend a little more money per month in exchange for the exceptional conditions that their precious land can give you; secondly, contact a reliable agency that will help you make the best investment and even more, apply for a Spanish residency if you are decided to stay for a long time.
And remember: a move is always a new beginning.