Hero of the Nation, First man into space: Yuri Gagarin
We know a lot about Neil Armstrong who was the first human being to step on the moon, but how many of us know about Yuri Gagarin, who was the first human being to travel into space and complete an orbit of the Earth? This Soviet pilot and cosmonaut was awarded the title of Hero of the Soviet Union, the biggest honour of the nation. On 12 April 1961, he completed an orbit of the earth. Just after 7 years in an unfortunate incident he died in a MiG 15 trainer jet crash. Here is the documentary by RT exploring his life and his adventure to the space. Read report on The World Reporter.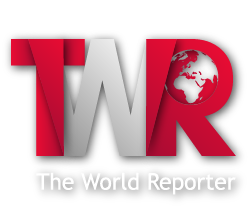 Why Corporations are not always bad for democracy?
[yt video = tJEeKez1Jlw]
Did you watch our previous post about a video on How corporations are influencing our democracy? And our report here?Some people may not agree with the facts and opinions represented there. Here is the second opinion on the same topic produced by How The World Works. Check this video out. Now you have two opinions in front of your eyes. Do tell us which one do you find more appropriate in the comment section below.
[polldaddy poll=7882001]
How Corporations are Influencing Our Democracy!
[yt video=k5kHACjrdEY]
Are corporations also people? Do they deserve same treatment as the people? Or do they need to be kept under some regulations and checks? How big corporations in India such as Reliance and Adani group can twist the democracy in their favour, and how can we fight to build a stronger democracy.
Don't agree with the facts and opinion here? Watch the second opinion
[polldaddy poll=7882001]
Understanding Poverty: Is India's Inclusive Growth Model Flawed?
[yt video = -rtySUhuokM?rel=0]
Understanding Poverty
It is time for the world to reconsider who is dependent on welfare.  Poverty is not only the lack of income and wealth but also the poverty of power. A key part of the poverty of power is to be defined as dependent: dependent on charity, handouts, welfare.  Yet, it is the wealthy, not the poor, who are dependent on government subsidies.  To transform dependency into self-determination is the work of poor people's movements.  To demonstrate the dependency of the wealthy on welfare as well as on the labour of the poor must be our collective work.
The #GlobalPOV Project is a program of the Global Poverty and Practice (GPP) Minor. Based at the Blum centre for Developing Economies, University of California, Berkeley, the GPP Minor creates new ways of thinking about poverty, inequality and undertaking poverty action.