Few years ago buying travel packages was the most convenient thing for a holiday. Then came the era of online hotel and flight booking. Today, the internet is flooded with hotel and flight booking services but there is a missing substance in that segment – finding and booking local experiences such as sightseeing tours, activities, attraction tickets and passes to events.
What many big names in the travel industries could not think of, three Bangalore based young entrepreneurs from India have done. Varun Khona with his experience of being an entrepreneur from an early age, Vikram Jit Singh with his expertise in coding and designing and Suren Sultania with his operational and financial expertise, created Tourlandish.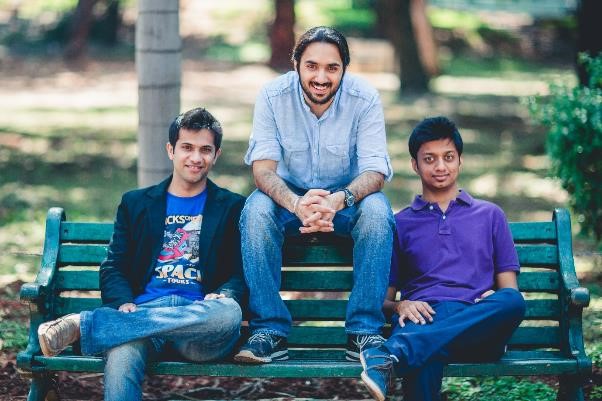 Tourlandish is a global online marketplace that assists travellers find and book adventures and destination based famous 'things to do'.  In doing so, the website also helps service providers distribute inventory online enabling them to be discovered by travellers.
It has been only one month since the service was opened to travellers and they have already managed to sell experiences in 38 cities across 14 countries!
The company has made its presence felt in Singapore, Bangkok, Sydney and Barcelona. Cities like Phuket, Bali, Dubai and Mumbai will soon be added. With a strong focus on traffic to and Asia, the startup company plans to span its presence to over 50 cities by the end of 2014.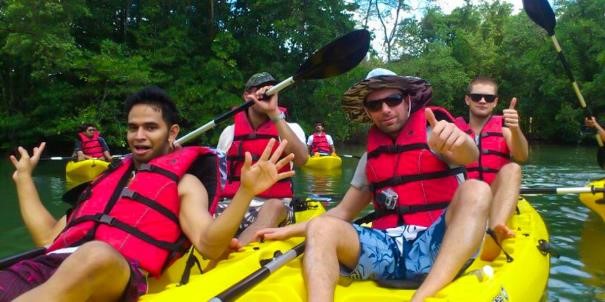 We at The World Reporter got a chance to interview the Tourlandish team.
How did you come up with this idea?
It was a strange combination of a personal experience and professional feedback.
Varun (who is now my co-founder) was planning a trip to Europe to meet me and had a long list of 'must experience' activities. We struggled with the emails, calls, language barriers etc. while talking to these offline businesses providing extremely interesting local experiences. 80% of them didn't have a bookable website and it was a pretty annoying affair given this was 2012. We ended up spending precious hours googling, calling, emailing these folks.
Around the same time, the feedback from customers using Trippy's services largely centred around the fact that they were very comfortable booking flights and hotels online but stumbled when it comes to discovering 'things to do' and its booking.
The combination of these two factors clearly signalled an opportunity.
He pitched this idea at Startup Weekend Bangalore and ended up winning the competition. That gave us a lot of confidence to take that leap of faith.
What challenges did you face while converting this idea into a business?
From the beginning, we've had a very clear idea of how we want to build this business and what our business model would be. The biggest challenge that we faced when we started was in terms of identifying and reaching out to tour operators around the world to work with them. Another key challenge was our lack of financial and human resources which meant we were always understaffed. However, that has forced us to keep our ship lean and do things more efficiently.
Why have not you launched your services in India yet?
India is a wonderful country. Inbound tourism to India is growing rapidly and there are a number of experiential products that can be created around history, culture, food, nature, attractions, adventure sports etc. in a country like ours. However, the big challenge with the Indian market is the limited number of professional, organised operators. However, we're slowly seeing a trend towards professional suppliers here and I think once this problem is solved, we can look at India in a big way.
There are already some cities / regions in India where we're seeing professional operators in significant numbers and we're looking to work closely with the industry to continue this trend. We will be launching in Mumbai this February.
What is the monetization model for Tourlandish?
Our monetization model is very simple – we charge a fee to the operators on the revenues they generate through the Tourlandish marketplace. We do not charge a fee to the traveller and there is no mark-up or hidden costs in our prices.
How big do you consider Indian market given that not many 'things to do' local services have online presence, providing you ample opportunities to connect them with your global marketplace.
I believe the Indian market for local travel services can be very big with the huge potential of products that we have. It's difficult to put a number since the products and supplier base is still evolving here but typically it is around 20% of the total in-destination tourism spend. So clearly, the opportunity is there. The Indian market is definitely very important for us and we want to be a part of its evolution.
Find them on the web and win a free adventure experience – Headout.com
Follow Tourlandish
Turn Your Passion into a Career: How to Make Money Doing What You Love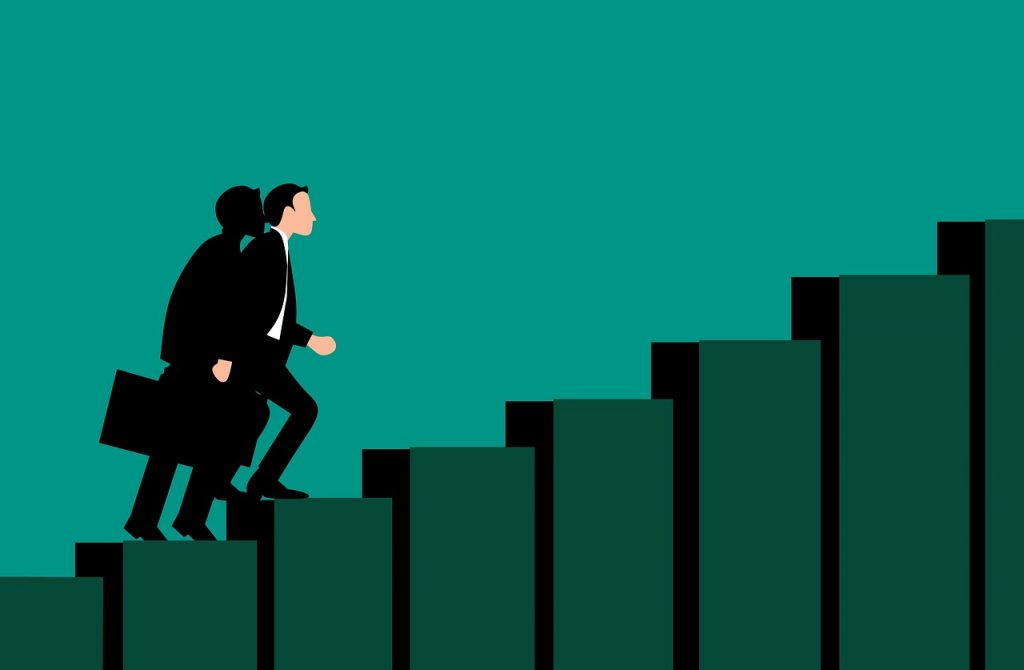 Many dreams of turning their hobby, passion, or creative outlet into a career. It's a beautiful idea, but it can take time to figure out where to start. Here's a guide on successfully turning your hobby into a career. 
Do Your Research
Before you turn your hobby into a business, please research and find out what the industry looks like, your potential customers and their needs. Next, consider your strengths, skills, and knowledge and decide how to use them in this new venture. Finally, consider what makes you unique in the industry and how you can market yourself.
Take A Strong Career Test
A Strong Career Test can help you identify your ideal job and the type of environment you would flourish in. In addition, knowing this information can give you an idea of what kind of business to start and whether it's something you'd be passionate about.
Think About Finances and Legalities
Once you have an idea of what you want to do, consider the financial aspect – are there any costs associated with getting started? What sort of budget will you need? Will there be any tax implications? It's also essential to think about the legal side of things – if necessary, consult with a lawyer specializing in business law so that you understand all the regulations associated with starting up and protecting your intellectual property rights.
Create a Business Plan
Now that you have researched and considered the legalities and finances involved, create a business plan that outlines all this information. Make sure it includes short-term and long-term objectives to keep track of your progress over time. Be realistic when setting targets for yourself – don't aim too high at first because this could set you up for failure if it doesn't pan out. Also, consider whether or not there is potential for growth or expansion once your business gets off the ground. This may include marketing strategies such as social media campaigns or investing in advertising materials such as brochures or flyers.
Start Networking
Networking is essential when launching any new business; it's about building relationships with people who may be interested in your offer. Start by reaching out to family, friends, and acquaintances who may already know about your business or service offering; they may even be willing to share it with others! Additionally, join online groups related to your area of expertise – these are great places for exchanging ideas with like-minded people and potentially finding potential customers/collaborators/mentors/partners, etc. Finally, attend events such as trade shows or conferences where relevant topics are discussed – these are ideal opportunities for making connections within the industry that could prove beneficial down the line!
Turning your hobby into a career is no small task, but it can be approached thoughtfully and strategically! Please research the industry thoroughly before beginning to understand its nuances; familiarize yourself with the legalities of running a business; create a viable yet ambitious business plan; network extensively (both online & offline). And never give up! With dedication & hard work, anything is possible.
5 Things To Keep In Mind When Changing Careers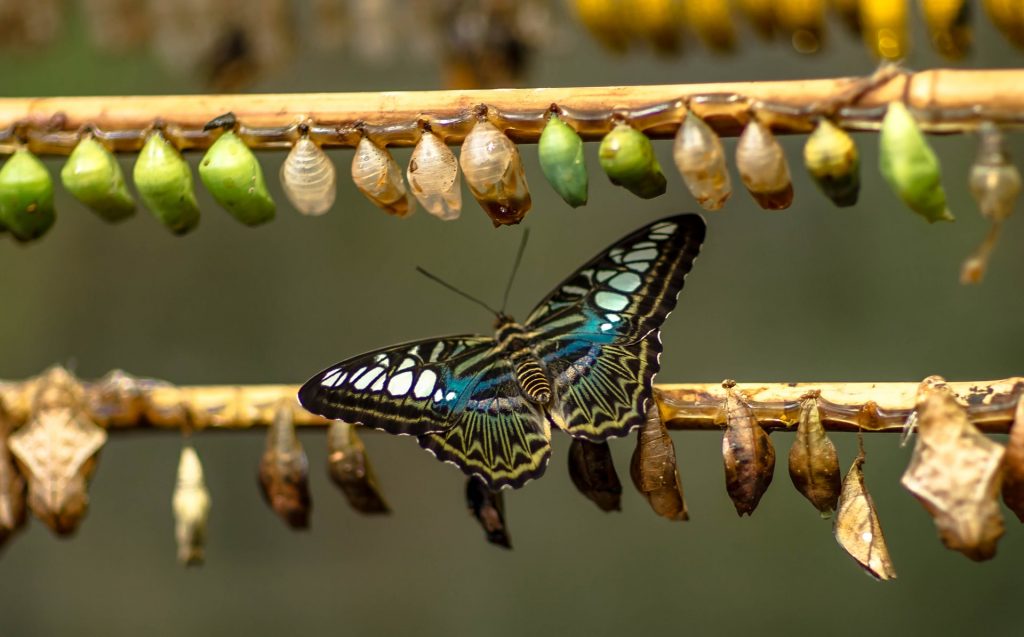 Your dream job may be much closer than you think – and it might not even be in your current industry.
Many people aren't aware that hundreds of jobs out there offer a higher salary than their own and career growth and stability. These jobs often require skills not used in their routine work but can provide an easier transition to a new job within the same company or industry and more career opportunities down the line.
To get started on finding the right opportunity for you,
Here are some things to keep in mind:
Figure Out What Exactly You Want From Your Career
Sometimes, figuring out what we want from our lives is the most difficult part of getting somewhere. So What do you want? If you could have any kind of job in the world, what would it be?
If you don't know where to start, think about the things that make you happy. Do you enjoy helping people? Do you like making money? Do you like staying at home and never going outside of your house? All of these are possible career paths, but knowing what's right for you will go a long way towards helping you choose the best opportunities from which to choose.
Don't Overlook Smaller Opportunities
Don't limit yourself by thinking that only Google and Facebook can give you fulfilling work! There are many jobs out there suited to almost every kind of person, so if those big names don't sound appealing to you, keep searching until something does.
Make Sure the Opportunity Fits Your Lifestyle
Do you have anything keeping you from pursuing the career path of your dreams? Maybe you have children or elderly parents who rely on you. Maybe you have bills to pay online casino real money every month. Don't let any limitations keep your dreams from being realized!
If you can't give up everything in your life to pursue a new career, don't worry! There are many jobs that allow you to work from home or just work part-time while still earning a steady income, make sure to learn more about these opportunities. They might not pay as well as traditional jobs, but they will reduce some of your living expenses and provide you with more time to do what's important to you.
Don't Limit Yourself By Your Current Skill Set
A lot of people think that if they aren't proficient at using Microsoft Excel, they can't get a data science job. This isn't true at all! In fact, the majority of data science jobs don't require you to be fluent in Excel! So even if you're not good at using it now, don't think that it will stop you from getting a new and better job.
Ask Your Friends for Help
If you're unsure about what career path might be right for you, ask your friends for help. If they know of something that sounds interesting or fulfilling to them, there's a good chance they'll know someone who works in that field or can put you forward for an interview with one of their contacts. But beware: asking your coworkers is probably the number-one way to find out how boring your current job really is!
Good luck!
How To Make Your Small Business Global
So, your small business is doing well, you've conquered your market and everything is running along smoothly. So what's next? Do you cruise along just enjoying your success? Or do you push yourself and your business to see how far you can take it? That's right, keep going and see where you can take it. Thanks to this increasingly connected world you can grow your small business and make it global, but how?
Do your homework
DOn't do anything without doing proper research first. Find out what the market is like in other countries, if there is a need or demand for your product. Are there competitors there? What are they doing and how are they doing it differently to you? Look at everything from the cost efficiency, to the legal regulations and know everything there is to know.
Know the culture
You need to be aware of other cultures and how they may perceive your business and your content. You also need to know how to do business in other countries and what cultural practices are. For example, is shaking hands okay, or is there another way of greeting people? Is it okay to hand out business cards? Find out all of these small details because they could make or break your opportunity to do business in a particular country.
Make friends with local experts
It's a good idea to get to know as many local experts as you can and get as much advice from them as possible. You should also listen to what they say and not think you know better. Accept their help and let them tell you about best practices and how things like social media work in that country
Learn the language
Don't let language barriers slow down your success. Put in the effort and learn the language for the country you wish to do business in. Not only does it make things easier for you but it shows that you respect the country and want to be a part of it.
Visit each country
If you're thinking of going into more than one country or you're undecided where to start, then you should visit each country. Even though everything can be done online now, it doesn't mean it has to be and you can make better decisions when you're in the country. It might be easier when it comes to how to choose China freight forwarder online but if you're choosing material for your manufacturing process and a person who you're going to be working closely with, then it's better to be in the country. Once you know how things work and have established a few things, then it will be easier to do the rest online. 
Although it can be a lot of hard work to take your company global, you can do it and many others have done it before you so take their advice. There are so many tools and strategies now available to help you expand your business globally, so make the most of them. Just remember to take it slowly, take it one country at a time, and don't set your heart on world domination just yet.