Goa off the beaten path, Whole Goa in One Day!
Usually when we talk about Goa we refer to warm sea, pristine beaches, clear and sunny sky and lots of tourists from around the world relaxing and enjoying together with their family or loved ones. However, this time when I was in Goa for nearly two weeks, my Russian friend came up with an idea to further explore Goa in one day away from the beaches. She came across one Russian travel agency operating in Goa "tvoy Goa" and there we saw a tour package of Complete Goa in one day. In no time, we booked with the agency.
Their office was in Candolim, where we stayed. The place is a mini Russia in itself. The office was also giving a complete feel of a Russian office. Everything was written in Russian; receptionist, managers and all employees were Russian. It was strange and funny that to see India, I was with a Russian tour agency with my friend and her mother. They were accepting fees in US Dollars but I am glad that for me they accepted Indian Rupees as well.
Whole Goa in One Day!
The Complete Goa in One day package included a visit to Temple of Sri Mahalasa, Dudhsagar Falls, Spice plantation garden, Lunch, and Old Goa in the respective order.
Our Russian guide greeted us as soon as our trip started. After 2-3 minutes of talking, she realized I am a non-Russian and her quick question was "vse govarit po russky?" (Does everyone speak in Russian?) We all responded with yes, and she was surprised with my presence and my Russian language. Throughout the way, she was introducing the group to Indian culture, some common myths and beliefs about the Indian society and I was there to help if she needed clarification. The bus became a platform for intellectual discussion on Indian culture with everyone participating and asking questions out of their curiosity and observations.
Passing through the serene roads accompanied by the green trees and zigzagging through the Goan territory, we reached Sri Mahalasa temple. It was like seeking blessing of the goddess Mahalasa, Mohini avatar of Vishnu, before continuing with journey. The temple was shifted from the Velha conquistas (Saxty/salcette) to avoid destruction during the forcible Christianisation of Salcette, Goa.  The temple boasts a magnificent deepastambha and a holy pond. Visitors cannot go with swimsuits inside and need to cover their sleeves up to the half-length and legs up to the knees. Footwear need to be removed outside the temple. Taking picture of the front view of the temple is not allowed. However, you can take pictures in the other areas of the temple.
The next stop in our trip was of course, Doodhsagar falls. I would say this was the main highlight of the trip, and it is not in Goa, 

 but in the adjacent state of Karnataka. Last time I came here when I was studying in Bangalore. We trekked along the railway tracks and the view was much better from there. You could actually see the fall very close on a height! The name Doodhsagar came from Sanskrit. It is made up of two words, Doodh (milk) and sagar (sea) so you can guess why it is called so.
Private vehicles cannot go up to the waterfall. We had to get down and take a safari jeep provided by the administration whose fees was included in the tour package. As soon as you get down from the bus, number of local people will come to sell bananas and tomatoes to you for feeding the monkeys. I have fed monkeys a lot, it is quite dangerous and I do not find it exciting anymore. However, I bought it because my friend wanted to. I was unaware of the fact that feeding monkeys was illegal there and we cannot take any eatables inside. At the entrance of the protected area, government officials started checking our bags, though they were not so strict. They were asking politely and as polite was the response from all the fellow Russian tourists, "no, we do not have any bananas."
From that point, it took another 45 minutes to reach the falls through unmetalled roads and crossing rivers that filled water up to our feet in the jeep. As soon as we got down, I was surprised to see everyone taking out bananas and feeding the monkeys. I was laughing because I thought only Indians do such things, breaking the rules! Probably it is the effect of extra freedom, which Russians enjoy now, after the 74 years long strict soviet rule!
After getting down from the jeep we still had to make our way to the fall, which required crossing fast-flowing mountainous rivers with the help of the rope and climbing small rocks. It was not as difficult as it sounds; people belonging to all age groups were doing it smoothly. Helping my friend and her mom cross all the hurdles, I started helping fellow tourists to cross whether I knew them or not. Girls, boys, men, women, babushki (grannys) and kids, I cannot remember how many people I pulled and guided or lifted to make them reach safe place. It was a bit strange for me, as men in Russia have to serve the army compulsory for one year; I assumed that it would be very easy for them, but I felt as if it was something new for them, and I had to guide them and pull them the same way.
This day gave me an unforgettable moment as I lost my slippers in an attempt to support my friend and save my mobile while crossing the river with the help of the rope. From that point, I walked barefoot throughout the trip: in the jungle, in the garden, on the streets and in the church. The result was red feet due to excessive acupressure by mother earth!
Our next stop was spice plantation garden. It was like a forest where you could see spices growing. It is an interesting place if you want to know a little more about the common spices that you include in your food daily. However, for an Indian there is not anything new. 

 Nevertheless, it is a good concept to introduce foreign tourists to Indian spices and their richness. We were provided lunch in traditional Indian style on Banana leaf; tea and Goan feni (local alcohol) was served right on the table. I was having a friendly conversation with the guide when a group of girls came and occupied seats next to me, everyone was curious to know what was there on their plate. It was interesting to see that whenever we had free time, the conversation took a spiritual and intellectual turn. No matter if you visit Goa or Varanasi, if you came to India you will not go without taking some spiritual lessons from this ancient country.
In the spice garden you can see elephants, ride on them or bath with them as elephants splash water on you from their trunks. Interesting, isn't it? My friend and I decided to take a ride on the elephant. It was for 600 rupees each (not included in the package) for a quiet small ride.
Our last stop was Old Goa where we visited some of the most magnificent churches of Goa and Asia. Cathedral of St. Catherine is the biggest church in Asia. The cathedral is known for its Golden bell, which is biggest in Goa and one of the best in the world. Once sounded, the vibration of the bell can be heard as far as 14 Km! The church belongs to 16th century, which was the time when Europeans started forced Christianisation of India. We also visited Basilica of Bom Jesus, which has the relics of the Apostle of India, St. Francisco Xavier. He is known as the most successful catholic missionary in the world in the history of Christianity.
It was evening already and our guide gave us options whether if we want to visit a museum or want to go back home. All of us were filled with excitement and emotions, but we were tired. We decided to return, my feet were red, with impressions of stones and rough surfaces of forest, roads and grasses. Nevertheless, I did not care, as I was lost in the bliss that Goa gave. Our guide on the way home was telling more about Indian mythology and I was lost somewhere. My friend was cutely sleeping with her head resting on the window and her mom was smiling. There was silence in the bus, not because we were tired, but we were saving the memories of the day. Thanks to Goa, thanks to tvoy goa and thanks to the guide Elena for making the day perfect!
Tvoy goa (Your Goa) is a Russian tour agency operating in Goa. Eh! you would be thinking that I am crazy. Nevertheless, the rates were reasonable, probably because it was not a British company! You can get further 5% discount if you book from their website. Children get additional 50% discount and payment can be done after the trip. Tourists, whether they have been to India or not, often have some myths about Indian culture, Indian society and religion; here is the list of top ten myths about India compiled by our Russian journalist from St. Petersburg. It is our personal recommendation for you and clear your doubts about India. 

Your Turn!
Have you ever been to goa? Where did you go and what did you do? Share your experience, your views and tips in the comments below. Our team of international journalists would love to have discussion with you. And do not forget to share and follow us on your favourite social networking site 

Cheapest place to buy a house abroad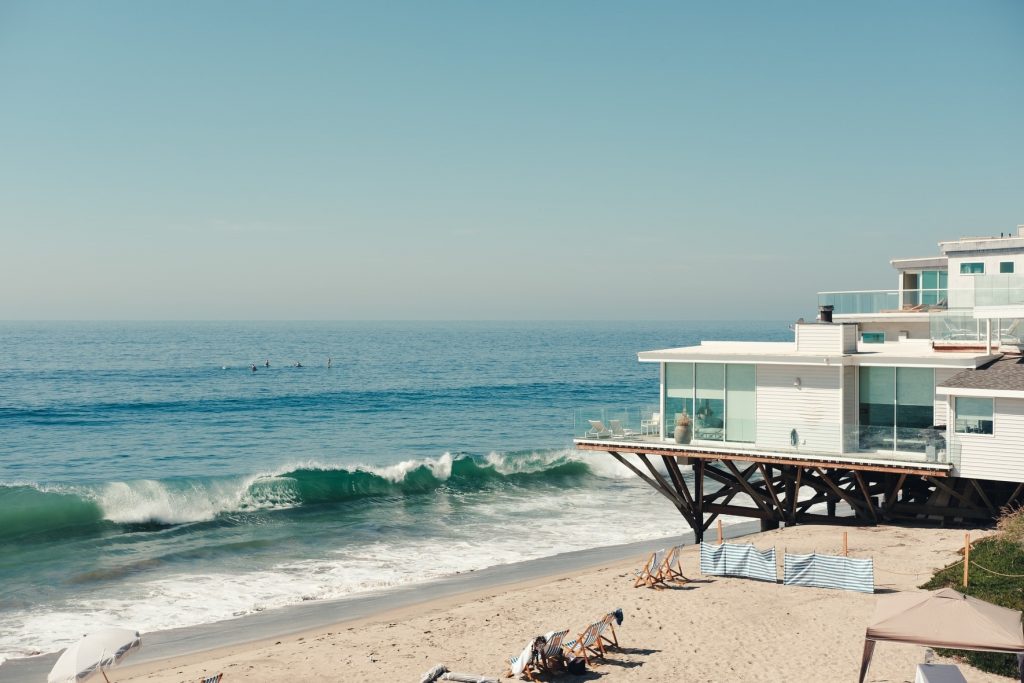 Buying a house or making investments in development projects was always a great way to access a better life. This can be seen in foreign lands, where families and investors find great opportunities to live or invest —and profit of—. The dominican republic real estate is one of the best ways to do so.
Buying property oversea
Nowadays, many people find that the best way to invest in the real estate business is to look oversea; there are incredible countries and opportunities to get our money's worth. Between the best places, we can mention the Caribbean shore and, in Europe, the Spanish peninsula —between many others—. These places are beautiful and the respective real estate markets are strong.
Nevertheless, the people who have most success in this area recommend getting a great assessor in property law & investment from the country in which we want to make our investment. The cost of doing so is marginal, but it can help us to avoid any inconvenient or delay in the process.
Which are the best options to buy abroad?
Spain
According to the specialists, Spain can be one of the most attractive places to live and invest. There, the opportunities are bigger and more lucrative, as this country contains some of the most exclusive cultural and historical sites in the world, and is one of the most selected destinations because of his great landscapes and beaches.
The real estate law is especially hard, and requires the listing of a professional that can resolve the different aspects of the purchase. Even more, if we want to invest in an urban project, they bring comfort and security to the process —they are guaranties of the success of our investment—.
Even though the spain real estate business can be complex and overwhelming for someone who doesn't know the law —many taxes must be pay and there's an abundance of documentation that must be presented to avoid any inconvenient—, it remains one of the best options to buy abroad.
The Caribbean shores and Dominican Republic
Across the Atlantic, one of the most lucrative and safer investments out there remain in the Caribbean shores; in the Dominican Republic real estate business. If we want to buy a house to live in or if we want to put our savings in a safe and profitable financial instrument, there's no better place.
Effectively, this country is much cheaper than Spain. This is one of the most important reasons why so many people choose to live there. In the Caribbean, we can find many affordable properties and developments of ever-growing performance in a market of great demand.
There, we can find many properties close to the most incredible shores in the whole continent; even more, the prospect of growth in this market, over the years, will give us a profit over our investment that can't be match.
Many specialists recommend investing in the Dominican Republic real estate. Then also indicate the benefits of hiring a property law advisor that can provide knowledge and experience in the matter. The cost of doing so is relatively low, and it betters our chances to buy a cheap house abroad.
Yacht charter in Barcelona, the comfort and privacy you can't get on land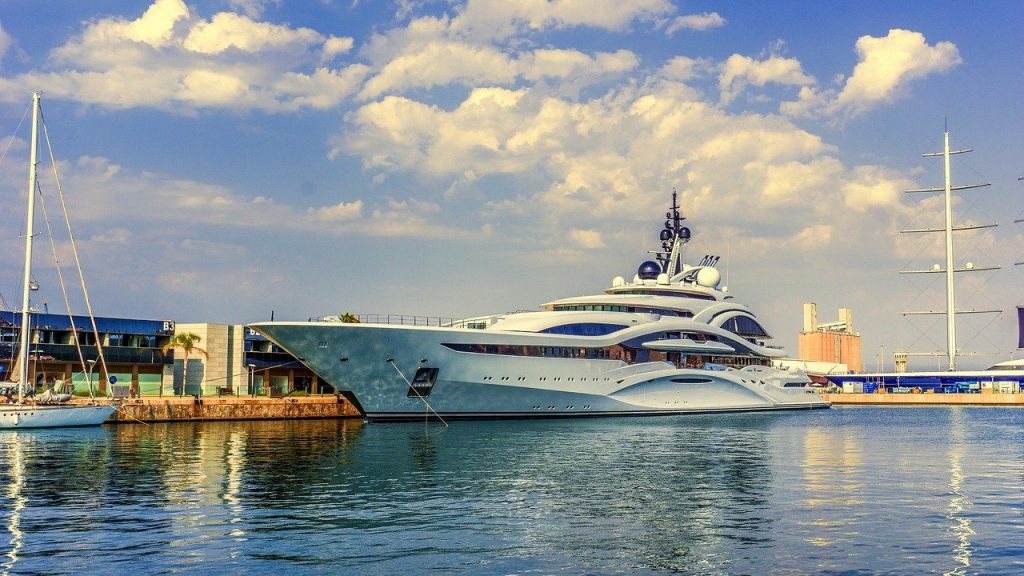 Traveling the coast of Barcelona in a luxury yacht is an unforgettable experience that everyone should experience sometime in their lives. It is the perfect trip for those who want to get away from the city and its noises, to relax in a peaceful atmosphere that can only be reached at sea.
Barcelona, located on the northeast coast of the Mediterranean Sea, is one of the most visited cities in Spain, even in Europe. It is the perfect place to enjoy the architectural, artistic, cultural and gastronomic diversity of the country, making it one of the favorite tourist destinations for millions of people around the world.
Among all the many attributes that the city of Barcelona has, one of the most outstanding is its beaches. Years ago the American magazine National Geographic named Barcelona as the best coastal city in the world.
There are 4 kilometers of sand in the Catalan capital available for the fans of maritime landscapes, finding beaches for any activity you could wish for during your holidays, either to relax, practice water sports and more.
Among all the activities that have been on the rise in this paradise is the rental of luxury yachts. And nothing can compare to sailing along the beautiful coasts of Barcelona in one of these majestic vessels, which are at your disposal to discover the most beautiful landscapes.
Undoubtedly, touring these paradisiacal landscapes aboard Barcelona charters is the best way to get away from the noise of the city and just enjoy the feeling of freedom and calm that can only be achieved on the high seas.
Imagine living the pleasure of riding on a modern motor yacht with capacity for a dozen people traveling at speeds up to 25 knots; it would be, without a doubt, a unique experience!
In the city of Barcelona there are prestigious agencies that rent these fast and elegant luxury boats for periods ranging from one hour to the whole day and even the weekend. 
These services are aimed at VIP clients and can be used for all kinds of events, such as corporate events, meetings and romantic dinners, including unforgettable tours along the coast of Barcelona and the Maresme. There is also the option of buying drinks on the boat and catering service. There are a lot of possibilities, and companies will always provide alternatives to suit the client's needs.
Learn a little more about these boats
Luxury yachts fascinate those who seek privacy and comfort in its maximum expression, which is sometimes difficult to achieve on land. It is a pleasant way to get away from the world.
These boats can be quite amazing in terms of all the luxury features they offer. Specialized blogs have even made rankings of the 10 most expensive yachts in the world, which are a privilege that is only reserved for a very exclusive elite.
These yachts are considered by many as titans of floating vehicles. They are jewels of engineering equipped with the latest technology and elements for maximum comfort. 
The top 10 most expensive yachts are as follows:
1.- History Supreme ($4.8 billion).
2.- Eclipse ($1.5 billion).
3.- Streets of Monaco (1.1 billion dollars).
4.- Topaz (527 million dollars).
5.- Motor Yacht A ($440 million).
6.- Dubai (350 million dollars).
Sailing Yacht A (US$323 million).
8.- Al Said (300 million dollars).
9.- Dilbar (256 million dollars).
10.- Lady Moura (210 million dollars).
We encourage you to review the features of these amazing vessels in specialized portals, among which we can mention, heated swimming pools, heliports, basketball courts, concert halls and more. The wealthy owners of these "mega yachts" spare no expenses to make these vehicles with all the comforts that anyone could imagine.
Planning to Travel? Here Are the Do's to Observe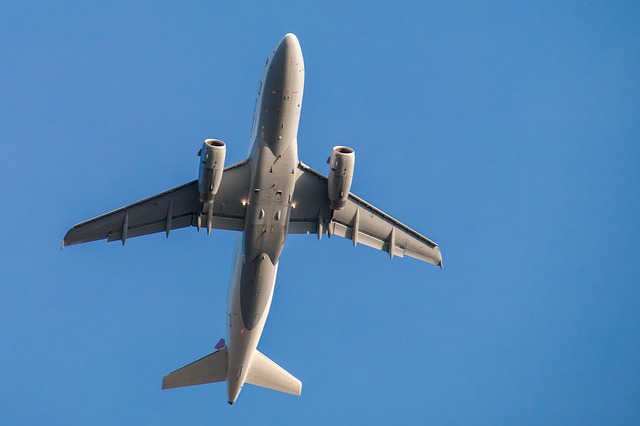 Traveling abroad isn't just a matter of packing and leaving; there several significant aspects of your journey that you need to be on top of before you embark on your journey. For a safe, peaceful, and enjoyable stay at your travel destination, your health should top the list from your travel plans.
It would be best to consider a thorough health checkup for vital health concerns like vaccination, blood test, malaria, urine test, and dental checkup.
Why Is a Dental Checkup Important?
If you plan to have an extended stay, you should tend to broken fillings, decayed teeth, or any dental issues to minimize dental emergencies. It's prudent to also have the necessary treatment before leaving.
The standards of dental care worldwide vary widely and the certainty of getting dental supplies from a trusted and certified dental supplier isn't assured. The cost may also become cumbersome given that your destination of choice may not have dental care coverage for kids.
Depending on where you're traveling, either in developing, developed, or remote areas, leaving your dental health to chance can be uncomfortable if not dangerous. Your chosen destination may lack the resources, dental supplies, and equipment to cater to your dental needs.
Air travel causes specific pressure changes, affecting your root canal, causing pain and potential infections. Therefore, it's advisable to ensure that you complete all your treatment before traveling or consider paste filling to minimize the risks.
Pericoronitis is an infection caused by food trapped through the flesh covering your teeth. The condition can spread to parts of your neck and head; to avoid this outcome, consider removing lower wisdom teeth that are partially exposed.
The other thing you should look out for is if you have gum (periodontal) disease, it's essential to have your teeth cleaned by a hygienist or a dentist.
Checklist Before Travel
As stated earlier, the most vital thing is you and your health, so here are some things you should consider.
Travel Insurance
Probably, the health care insurance coverage that you have at the moment will not cover the scope of international travel. After you've assessed the situation keenly, consider opting for emergency medical insurance and medical evacuation.
The majority of options and plans offered by travel insurance providers occasionally cover trip cancellation, lost luggage, plus medical emergency and evacuation.
Get the Right Visa
Do thorough research on the kind of visa you need. This is a critical but overlooked aspect by many travelers. Any mixup can turn your trip into a disaster, as this little mistake could mean you'll get turned away from the said country.
To make matters worse, you won't even be allowed to leave the airport, which should serve as a motivation to be extra keen. Find out the visa you qualify for and apply early in advance.
Pre-Book Accommodations
You wouldn't want to deal with the stressors involved in getting an instant spot without prior arrangements. Start on the right foot by booking a one-night accommodation in advance, ensuring you aren't anxious through your journey.
You can have a fun-filled day exploring the area after a comfortable night's sleep. To prepare for any eventualities, ensure that you also have a hard copy of your accommodation reservation besides having a soft copy.
Travel Advisory
Before you decide your destination, it's vital to cross-reference through the government state department website to see if the country you wish to travel to poses a threat (short or long term) to travelers. You'll find a list of countries with a travel warning. This is critical because travel insurance does not cover countries under a travel warning.
Vaccination
Scour through to find the health information of the country you'll be traveling to and whether you'll need to be vaccinated. Finding out nations that pose a risk to your health are highlighted on the Center for Disease Control and Prevention (CDC) website.
This mainly applies if you're traveling to third-world countries and the vaccination may vary, including yellow fever, Zika virus, malaria, cholera, etc. Also, get enough supplements to last you the entire trip if you aren't sure you'll be able to supplement your fill abroad.
To avoid security hiccups, find out which drug prescriptions are not illegal in your destination or countries you'll pass through. It's essential to bring along photocopies of your prescription and always carry the medicine in its prescribed bottle.
Suppose your medical condition requires you to have syringes, relay the information before security checks. Take your vaccination six weeks before departure, as vaccines take a couple of weeks before they can kick in.
Enjoy Your Stay
We didn't delve deeper into aspects including culture shock, travel deals, packaging, payment methods, etc., adhering to those mentioned above essential will keep your mind at ease. What remains is to enjoy your exploration.