Top 10 Cultural Myths About India
1. India is a country
We often think of India as a country, that is what we have been learning in the schools. Well, in a broader sense, it is true, but when you visit and experience it, you will feel India is like a continent where big nations having different languages, culture, music, food and clothing styles are living together in harmony. You can consider India as an advanced version of European Union where there is one economy, one market and no visa/document requirement to travel around. India is often termed as subcontinent; usually Indian subcontinent includes Pakistan, Nepal, Bangladesh, Bhutan, Sri Lanka and sometimes Myanmar. When the British rule on the subcontinent ended, over 400+ princely states (or nations, to get the actual feel) joined and formed the union of India. Later French colony of Pondicherry, Portuguese colony of Goa, 'Daman and Diu', 'Dadra and Nagar Haveli' and independent state of Sikkim joined the Indian union bringing in more diversity in the already diverse India.
Indian government never tried to homogenize its population unlike how Soviet Union, China, and many other countries did to strengthen their rule over the territory. Soviet Union enforced its culture and usage of its language, Russian on all the republics to strengthen its domination. India, on the other hand, left its diversity intact allowing people of different communities practice their religion, language, culture and customs freely.
With that much diversity, which is not even found in entire Europe, it would be unfair to generalize Indians, for e.g. Indians are always late, all Indians are vegetarians, all Indians drink tea with milk and sugar. I hope you are getting my point, with a whopping 1.237 billion population; it is even greater than that of Europe + Russia, you cannot dare to generalize it.
2. All Indians are in customer support
If you live in US, Canada or in West Europe, it would be surprising if you have never talked to an Indian customer care/technical support representative. When I was in US, I realized that people thought jobs going to India meant tech support jobs, since that was what people had experienced in their daily life. However, unfortunately for Americans, outsourcing is not just about technical support, but entire engineering and software jobs that has been captured by Indian companies. If your phone bill was calculated and paid correctly, if your flight was on time, if your insurance claim was paid successfully, if your shopping bill was calculated correctly and discount coupon was applied without an error then you have to thank an Indian. Not just that, if you use Apple, Microsoft and Facebook, again you can thank an Indian. Indian knowledge and engineering is everywhere so deeply integrated in your life that you will not realize it. You realize it only when a customer care representative from India is talking to you.
3. Indian women do not study
It is a big myth about India around the world that Indian society does not allow women to enjoy their freedom and practice their right to education. Post-independence, India has been struggling to eradicate some social evils that were brought in the society during British and central Asian rule in India. Indian literacy rate is low at 74.04%; it consists of male literacy rate of 82.14% and female literacy rate of 65.46%. It is true that in earlier days due to poverty parents do not used to send their girls to school. It was a widely accepted tradition that women after marriage would go to a new house and become homemaker. Therefore, parents used to teach her methods of managing and organizing home along with cooking.
Today things are changing and have almost changed. 65.46% literacy rate of females include all the women in India irrespective of their age, youth literacy is much better. It is very common to see Indian girls in cities flaunting their beautiful clothes and mobiles and going to school. In villages, I observed girls wearing white shirt and blue skirt, or white and blue salwar suit and red ribbon on their pony or wearing red hairband and going to school. They graduate from schools not just literate but educated. Almost every year in the nationwide board exams of 10th and 12th class Indian girls outshines boys when it comes to percentage scores. These girls not just pass the high schools, but secure professional degrees and career as engineer, doctor, lawyer or journalist. Indian women are in the every profession you can think of. As the new generation takes the command of the nation, we will see more improvements.
4. Indian women do not work and stay at home
It is not always true, but it happens a lot all over India. However, it does not necessarily mean that women are forced kept inside homes. As I wrote in the previous point, today more women are working than ever in India, as Indian society is getting modern. However, working was never related to education. I have seen old women or uneducated women even in the village working in the farms, tea gardens, in small-scale industries or as labourers or maids. In cities, I have seen women doing all sorts of professional work as men.
Often in the joint family women are made to stay at home and do home tasks. Nevertheless, this concept of joint family and living with parents is gradually becoming unpopular as unlike earlier days, today often people go to bigger cities like Delhi, Mumbai, Pune, Hyderabad and Bangalore for work, leaving behind their family. Sometimes it is a woman's desire to stay at home and take care of their child or a community through an NGO. Indian women think differently, there are women who leave their career for their family. I see many people in my home in Russia were criticizing this, but most of the times it is a women's self-decision!
In middle class and in upper class, being a homemaker is considered as luxury. Women relax at home and watch daily soap opera continuously; maidservants come at home and do all the cleaning and even cooking. Women join various community in the neighbourhood like kitty parties and hang out together play games, and organize a feast. Some women join NGOs and social or animal welfare communities and spend their free time there, isn't it a royal life? 🙂
5. Indian women are not allowed in temples
It is again a popular myth. My friends who went to India and came back to Russia were telling me that women cannot go to temples in India, then they were showing me their pictures in Akshardham and ISKCON temple in New Delhi, and my quick question was how did you manage to intrude into a no woman zone?
Then there is another myth that women and men made to stand in separate lines in the temple. It is again not true, in temple anyone can go and in any order. Yes, it is possible that temples may have security lines and security lines in India are always separate for men and women because it involves frisking.
There are some temples in India like Sabrimala in Kerala where women are not allowed if they are sexually active. It is not because they are considered dirty or impure, but because the old style temples are often situated at the great heights, which requires long trekking to reach there. Earlier sexually active women during periods used to get fainted or feel uncomfortable. Therefore, the society decided to avoid women from the age of 10 to 50 coming to the temple. Now with better facilities women can tackle problems during period, but temple tradition became like a rule over the time which no one considered changing it. Such temples are very less in India, in my knowledge had only this temple.
6. Indian men practice Dowry
Despite strict laws in place by the Indian government, dowry is still practiced by many in the country. Often bride's parents gives her gifts when she marries and goes with her husband. It is considered normal, but the problem arises if there is specific demand of cash or items from the groom side. If the groom side is not satisfied, it may result into domestic violence. This happen among not so socially and intellectual open people. Even education could not help eradicate this problem. I have seen highly professionals like doctors, engineers and lawyers also indulging in it. One needs to be spiritually open and intellectual to overcome this mentality.
With love marriages becoming popular in India, dowry practices is also becoming less popular. However, like the first rule, you cannot generalize all the people in India. Moreover, I have seen people and my friends in India who are strictly against it.
7. India is a hot place
Because India is located close to equator, we have a feeling that is a very hot place, but in reality temperatures in India can vary from +50 C to -50 C. Yes, it can be that hot and cold. The best time to visit India is from October to March, it is pleasant time and winter is warm if you are in north central, central or south India. The northern part of India can be very cold due to Himalayas! Delhi falls in north central India, therefore winters are not so extreme there. At the most, temperature can dip down to 0 C. However, in India people are not used to centralize heating, they simply manage with thick blankets and clothes or sometimes chimneys.
Some of the religious and spiritual places, scenic hill stations and other places of interests and leisure are situated on the Himalayan belt; the best time to go there is from April to September. Do not be surprised if you see snowfall in those months of summer 🙂
8. Indians worship millions of gods.
As a foreigner when you visit a temple in India, you are surprised to see hundreds of gods in one temple, and when I ask my Indian friends, even they do not know who all are them. I used to believe in this myth, until I met some spiritual minded intellectuals.
Indians believe god is only in one form, energy, which is shapeless. Indians find god in anything that has energy. Moreover, all the life-supporting elements and bodies like Sun, moon, earth, water, air, and fire receive immense respect and sacred place among the hearts of Indians. This is the reason why Indians do not consider animals inferior to humans. Animals are equally worshipped and revered in India, and are inseparable part of Indian culture. Apart from believing in god as the form of energy, Indians believe in the concept of power sharing. They believe in Brahma, Vishnu and Mahesh who have the power of generating life, operating life, and destroying life respectively. The concept of power sharing, which is very new in the western world, existed for tens of thousands of years in Indian culture.
The idols that we see in the temples are actually the people who have actually lived in some period of history. For e.g. Ram and Krishna were actually kings. Ram was the king of Ayodhya and Krishna was the king of Dwarka. Their deeds and their philosophy was so impressive that Indians consider them as the avatar of Vishnu and they are revered and idolized even until today. It is just like how in Russia we idolize Lenin. That is why, if you go to South India, you see some other "gods", if you go to North Indian mountains you see each village has its own "goddess" associated with some historical incidence around the village.
9. India is full of diseases and snakes
If you are planning a trip to India, it is likely your friends, your personal doctors will scare you about diseases in India like cholera, diarrhoea, malaria and dengue, and your travel agent will insist you to take extra health insurance and medicines especially for the trip. However, once you land in India you will see, while some part of it is true, mostly it is a big hype. You will be fine and healthy if you drink packaged mineral water and eat from the right places. Not that native Indians eat from the wrong places just that their immunity system is stronger than ours is and they can resist more diseases than we can.
Malaria and dengue are indeed some scary diseases, which can be avoided if you avoid the rainy season and stay in good places.  Other diseases can be avoided if you drink packaged mineral water. It is good to be cautious, but not good to be scared. So come to India and experience this land of colours and cultural diversity.
You will find snakes only if you head near to the forests, or if you go to an unmaintained park or garden or maybe if you encounter a snake charmer on the street. India has some of the poisonous snakes of the world, but the snakes that you encounter in parks and gardens may not be poisonous at all. In fact, I have never seen a snake in India other than in the zoo and once in the park, it was small and scared and hid himself 🙂
10. All Indians are vegetarians
Again applying my first point here, you cannot generalize. There are as much non-vegetarians in India as vegetarians. I do not know the exact percentage, but eating chicken, fish and meat is now more common in India than ever before. Majority of the people in India do not prefer to eat beef, as cows are considered very revered. However, Indian vegetarian food is not boring as we think. It is not all about salads, Indian curries and vegetables can be made in such a way that we cannot even think. The food is very interesting here and can be very spicy for the foreigners, but worth trying it 🙂
The visionary Spanish artist makes a milestone in the art industry and human science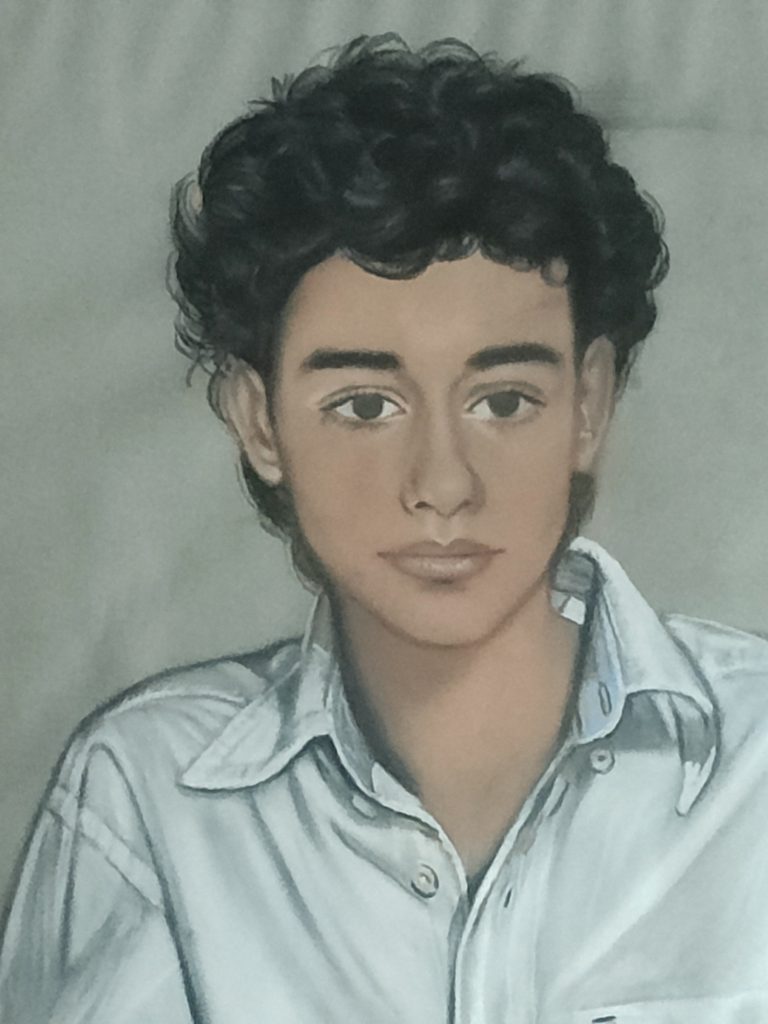 The art industry is buzzing with the incredible news of a Spanish artist, Eduardo Vidal, who has achieved an unparalleled milestone in both art and human science. His work can be described as visionary, a term that only few artists are able to live up to. While his works have been featured in some of the world's most prestigious galleries and museums, Eduardo Vidal art remains humble about his talent.
Eduardo Vidal has developed an original style that blurs the lines between surrealism and minimalism. He uses color theory to create pieces that are both complex yet simple at the same time; he also combines techniques from traditional painting with modern digital technology to create intricate designs. His work is praised for its innovative approach which speaks directly to viewers' emotions and encourages them to think differently about the world around them.
Art Industry Impact
Art has been a form of expression for centuries, and it continues to be an important part of our culture today. In recent years, the art industry has seen tremendous growth and development as more people turn to art as a means of communication. One artist who is making waves in the industry is Spanish visionary artist Miguel Molinez. He recently achieved a milestone that could have long-term implications not just for the art world, but also for human science.
Molinez's innovative technique combines the traditional principles of painting with modern digital technology, creating unique works that have captivated audiences around the world. His creative approach to creating artwork has yielded ground-breaking results in both aesthetics and scientific accuracy. His most recent project which involved recreating an ancient historical moment using light was so successful that it could open up new possibilities in terms of exploring our past through visual arts.
Human Science Revolution
The Spanish artist, Carlos Bermejo, has just made a monumental breakthrough in the art and science worlds. His unique approach to incorporating elements of human science into his artwork is revolutionizing the way people think about art. With an emphasis on connecting human emotion and experience with scientific models, he is paving the way for a new era of expressionism.
Bermejo's latest masterpiece incorporates theoretical physics principles to explore the relationship between time and space. This ambitious project has gained global attention as it bridges both art and science by exploring how humans interact with their environment on an individual level. His work provides a platform for viewers to consider their own place within this world by reflecting on its beauty, mystery, and complexity.
The conclusion of the article regarding Spanish artist's milestone has been monumental. Spanish visionary artist, Eduardo Vidal, has made a lasting mark on the art industry and human science alike. This new milestone is considered groundbreaking, as it has observed the way humans interact with their environment by utilizing scientific principles and innovative techniques to create meaningful works of art.
Eduardo Vidal success in this field proves that there are no boundaries when it comes to creating meaningful works of art. Through his work, Eduardo Vidal was able to bring together different disciplines such as science and art, highlighting how intricately intertwined they truly are. The impact of his contribution is undeniable; not only has he created incredible works of art, but he also helped bridge the gap between creative fields and opened up new possibilities for exploration in the future.
Spend All Your Time Online? Hobbies That'll Get You More Hands On
If you find yourself always online, it's best to turn off the computer or phone and find something else to do. However, that's a lot easier said than done! But if you've got a hands-on hobby in your back pocket, you'll always have something fun and practical to turn to when you get bored.
Staring at a screen all day isn't healthy for you, and it's good to find real ways to rest your eyes and get outside a bit more. As such, here are some ideas regarding the kinds of hobbies that'll help you find enjoyment in things other than what's going on online.
Woodworking
If you've ever fancied yourself as a carpenter, this is the first step on your journey to putting huge items of furniture together for your own home. Get a bit of wood, get a carving knife, and see how you can manipulate the material to make something interesting. Take precautions and protect your hands, but have fun at the same time. And while you've not got a woodworking shop yet, even just a small set of tools can help you whittle your way to new cutlery, decorative figurines, and incredibly personal birthday and anniversary presents.
Building Models
Miniatures are a very popular hobby, and all thanks to the time and love we have to put into making them. And when you're a fan of building your own models, you can move into other item builds, such as attaching 80 lower receiver jigs to a rifle project of your own. But to get started, all you need is a set of models to crack open, snip off, and glue together. Once you're done with this, you can start painting them and even put together your own playing team. It's not just a one step hobby you can then display in a cabinet – there's a lot of nuance to explore.
Gardening and Landscaping
Gardening is a totally free hobby to pick up if you've already got a garden. You can take cuttings from bushes, trees, and plants that you see out and about and then try to cultivate the same greenery in your own garden. Indeed, it's a great way to blow off steam as well as get your hands dirty, which is something a screen just won't allow! But if you prefer cutting back in the garden, you can try out landscaping instead, which will help you to design the outdoor space you've always wanted to relax in.
Bake Your Own Bread
Baking is one of the best hands-on hobbies out there. Why? Because you get to eat something when you're finished. And baking bread is quite the artform, so you'll need to really brush up on your skills here. Plus, a freshly baked loaf every morning is always something to look forward to – it's just the cleaning that's annoying!
If you're always online, it's time to break the habit! Get out and remind yourself there are other things to enjoy.
Not Prioritizing Yourself Enough? Here's How You Can Change It!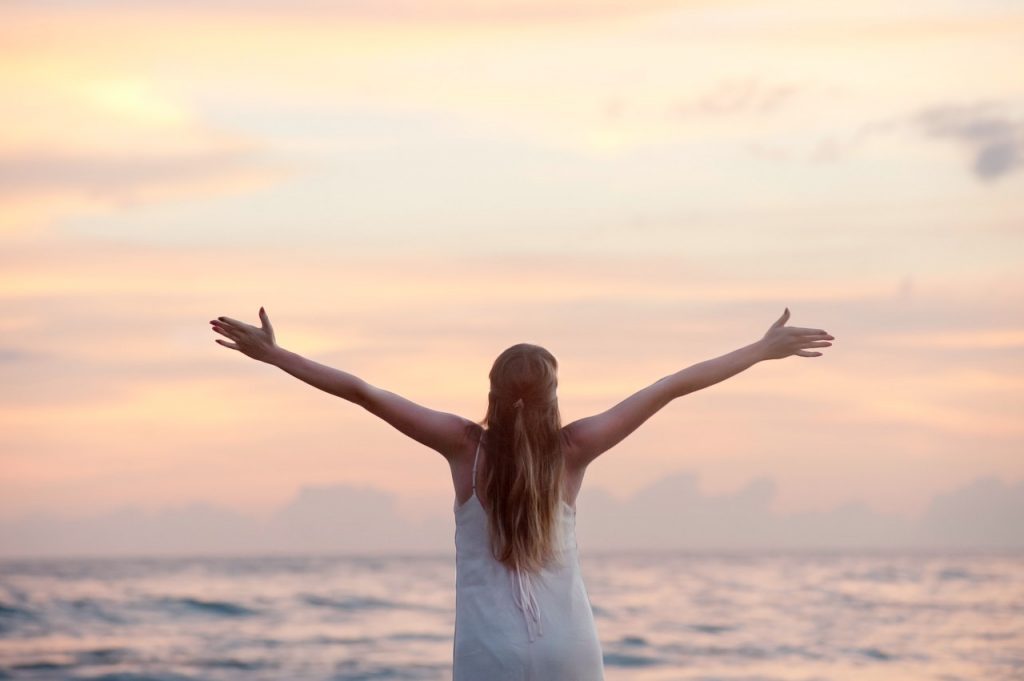 In today's society, there's this push to promote self-care. While society five or maybe ten years ago would see the term "self-care" as something selfish, fortunately now, mental health has become a larger concern. While toxic positivity is being pushed out, and the whole "put yourself first" mantra is slowly beginning to reign supreme, there's one question to ask. How exactly can one put themselves first? Also, how can these self-care changes even boost your well-being? These are some helpful ways to achieve that!
Understand Your Life Goals, Values, and Purpose
When it comes to putting yourself first, it's important to begin by thinking of your life goals, your values, and what type of purpose you want in your life. While society once deemed people as "selfish" for even considering this, it's your life, and you're entitled to live your life the way you want it. Is one of your life goals to travel? Then that's great! Keep aiming for it!
Identify Your Wants and Needs
Everyone has their own wants and needs, everyone does. What are yours? While it's important to put other people's wants and needs in front of your own (such as if you're a parent), just keep in mind that you don't have to do this all the time. So think about it, what are some small ways you can put your own wants and needs ahead without it jeopardizing anyone else. Maybe it can be something small such as getting more sleep, or maybe even something huge such as changing careers. It's entirely up to you to decide.
Take Time to Get Your Headspace Right
A great way to get yourself into the right headspace is through the beauty of travel. This is actually one of the biggest ways that people are treating themselves and putting themselves first. Changing up your environment and your routine through the power of travel can be one of the very best ways to get yourself feeling recharged and just completely breaking away from what may be stressing you out. Whether you opt into a long vacation, weekend trip, or a day trip, just allow yourself the chance to breathe, take a break, and recharge.
Treat Yourself
There's nothing wrong at all with treating yourself to things. Whether you're wanting to gift yourself a nice car you shopped with through edmunds, a fun vacation, or anything else. There isn't anything wrong with gifting things to yourself as long as you have the disposable income to do it and if it's in moderation.
Opt-Out of Social Media That's Not Good for You
Social media is a double-edged sword. It can be a great tool for connecting with people and staying in touch with friends and an extension of our personal brand. However, many people are finding that social media is not the best tool for their mental health and well-being. If possible, try to opt-out of social media if you feel it's not good for you. And instead, try to spend more time in nature or offline activities like hanging out with family and friends.