Indian Companies Increasing Foreign Acquisitions; More Companies "Indianized"
Photo by IANS
Indian companies have become matured, while tough competition remains within the domestic market of the country, Indian companies are exploring more markets and adding more dimensions of competition. In the last decade we saw growing number of acquisitions by Indian company not only of smaller brands but also of much bigger and prestigious brands. In our previous article we discussed how the former colony India has been acquiring more businesses in the UK and "Indianizing" them, becoming the largest employer in the private sector of the UK. It is observed that Indian companies in a collective manner targeted UK businesses more actively, it could be unintentionally or may be some kind of nationalism. Indian companies are now equally active in the rest of the geography in the race to secure resources and technology.
In a report by Columbia University, India has gushed as the world's 21st largest outward investor, having more than US$75 billion in foreign investment in the last decade. In another report by the Reserve Bank of India, during 2009-10 alone, the investments by domestic Indian companies in overseas joint ventures and wholly-owned subsidiaries stood impressively at US$10.3 billion.
Year 2000.
One of the first major overseas acquisition by an Indian company was the acquisition of popular UK brand Tetley. Tata Tea in 2000 acquired Tetley for US$407 million. At the time of acquisition Tetley had three times the turnover of Tata Tea in India, but now it is the front runner brand of Tata Global Beverages and has made its successful presence in over 70 countries offering nearly 500 different varieties of popular tea.
Year 2003. In the year of 2003, one of the key Korean based commercial vehicle company, Daewoo was acquired by Tata Motors. Daewoo was famous for the cars Cielo and Matiz. After the acquisition Daewoo cars disappeared from Indian markets. Today Tata Daewoo is in the heavy vehicle business with its manufacturing and assembly mainly in Korea, India and Pakistan (Afzal Motors).
Year 2005. The confidence in the management of the Tata boosted so high that one by one it acquired more companies in US, South Africa and East Europe making it world's second largest branded tea maker. US herbal and green tea brand Good Earth was bought by Tata Global Beverages in 2005.
In another move in the automobile industry Tata Motors bought one of the largest manufacturer of bus and coach cabins in Europe, Hispano Motors Carrocera in 2005. Apart from their main plant in Zaragoza, Hispano also has another facility across the Mediterranean sea in Africa, Casablanca, Morocco. Their combined capacity is to produce nearly 2.000 unites per year. With this acquisition Tata also brought a number of jobs by bringing manufacturing of Hispano bodied buses in India at ACGL plant in Goa. These buses are known as Tata Divo.
Why doesn't Tata launch these buses in India? Variant of Tata Hispano Globus can be seen plying on the airports which lack functioning aerodrome facilities. Photo by Motor India
Later, in the same year Tata made another acquisition in the UK. UK-based Brunner Mond group and US-based General Chemical Industrial Products were back to back bought by Tata Chemicals.
Year 2006. Another US based beverages firm Eight O' Clock Coffee was bought for US$220 million. Tata also successfully established itself in the tea markets of other small countries like Czech Republic, where it owns JEMČA which is the biggest selling tea brand in the country.
In a move to secure resources around the world, Indian companies are actively spreading their arms. A study by Ernst and Young reports that the Indian companies have advanced in recent years and have invested appreciably in securing mineral resources. For the first time, in the year 2010, India-based companies scored over Chinese counterparts in the acquisition of foreign mineral assets. To support the statement, Indian companies had invested US$4.64 billion in 2010 to acquire businesses outside India, while Chinese overseas investments declined by more than half to US$4.45 billion.
Year 2007. Tata, just after one year of making its dominating presence in the tea markets of US and UK, moved on to the next big thing, Steel! In the year 2007, ambitious Tata Steels bought a company five times bigger than itself for US$12.1 billion. At that time Corus was ranked eighth largest in the world. This pushed Tata Steel from 65th position in the world steel production to a comfortable 5th position. In an another move in the metallurgy industry by another Indian company, Aditya Birla Group acquired Canadian Novelis, an aluminum producing company, for around $6 billion by its flagship company Hindalco Industries. This acquisition has made Hindalco world's leading aluminium rolled products producer.
Year 2008. India made notable acquisitions in the sector in which it is considered the world leader, IT sector. Indian company HCL acquired UK based enterprise solution provider Axon in mid 2008. Overall Axon group and its subsidiaries has constituted 14% of HCL Tech's revenue of Rs 16,030 crore and net profit of Rs 1,646.5 crore proving impressively beneficial. HCL, Infosys, and Tata Consultancy Services have till date acquired large number of companies or established their centres around the world and maintain world dominance when it comes to IT.
In the same year, in one of the most surprising deal Tata Motor's acquired prestigious British Jaguar and Land Rover auto brands. Still very few are aware that Tata Motors owns these super luxurious British automobile brands since 2008. Tata never renamed it as Tata Jaguar. Buying from the cash strapped Ford, Tata has now recorded massive net profit in JLR section.
Year 2009. When most of the Indian private companies were surprising the world with one after the other big acquisitions, state run Oil and Natural Gas Corporation (ONGC) also expanded its arm, and this time again it was UK! In January 2009, ONGC bought U.K. firm Imperial Energy for $2.1 billion. It was one of the biggest foreign acquisitions by ONGC Videsh (OVL), which is the overseas arm of ONGC. OVL successfully holds stakes in various parts of the world, notably the Gulf, Latin american and Siberia.
Year 2010. In mid 2010, In one of the largest coal mines deals by an Indian group, Adani Enterprises, in a cash and royalty deal, acquired the Australian coal assets of Linc Energy for US$2.7 billion.
In the same year, Bharati Airtel, India's largest telco also became world's fifth largest telecom company after acquiring African assets of Kuwait's Mobile Telecommunications Co., Zain. Apart from its massive Indian subscribers, this deal provided Bharati Airtel additional 180 million customers in 18 countries and annual revenue of $12.4 billion
Flowing in the spirit, Sahara India Pariwar in late 2010 controversially bought iconic Grosvenor House hotel in London for 470 million pounds (around Rs 3,250 crore), which gave it a considerable stronghold in the global hospitality business. Sahara India Pariwar had been losing businesses in India, Sahara airways, one of them. Sahara is also known for sponsoring various Indian and Bangladeshi sports team.
Talking about sports, Venky, flagship company of Venkateshwara Hatcheries Group bought Blackburn Rovers, 135-year old English premier division football club which however could not keep club's fans happy.
Pedro Moreno de los Ríos, partner at Parangon Partners explains "One of the great advantages of Indian executives, compared with their Chinese counterparts, is their knowledge of Anglo-American culture. Another advantage is the greater openness that India has enjoyed when it comes to foreign capital". He further added, "Indian managers tend to have an international approach, and "India is [even] exporting managers to China."
Peter Cappelli, George W. Taylor Professor of Management at The Wharton School and Director of Wharton's Center for Human Resources says, "They [Indian Companies] are aware that there are markets that have not been exploited, and they want to take advantage of them, but not if foreigners get one hundred percent of the profits," explains Peters. He further adds, "That way, they guarantee that India will not be sold off to foreigners." He says India and Indian companies are giving more important to their development and are open to foreign companies to gain expertise, technology and funding while maintaining control. "India wants to create its own companies and brands, while China leaves the road wide open to foreign companies," says Peters.
India, which is third largest economy in terms of GDP (PPP) knows that it needs a stable economy if it is dreaming of becoming a super power in every manner. A strong economy, jobs, education, food security and political stability will help India excel in the path which it has already chosen. A number of foreign acquisitions like these have helped Indian companies gain expertise, technology and management lessons which will help this country shape even more global brands in the future. Companies like Tata, Birla, Reliance and Jaypee are also determined to structure better education in India through their state of the art institutions of technology. Foreign acquisition did bring some jobs to India and more importantly India has secured and has been securing some of the key resources field around the world, that will keep feeding its giant economy in a long run.
 Please share and join the discussion on facebook by clicking the "Like" below.
Visit
The World Reporter
for discussion on this post. Or you may like to know what others are saying on this topic.
Know The Differences between Static and Dynamic QR Codes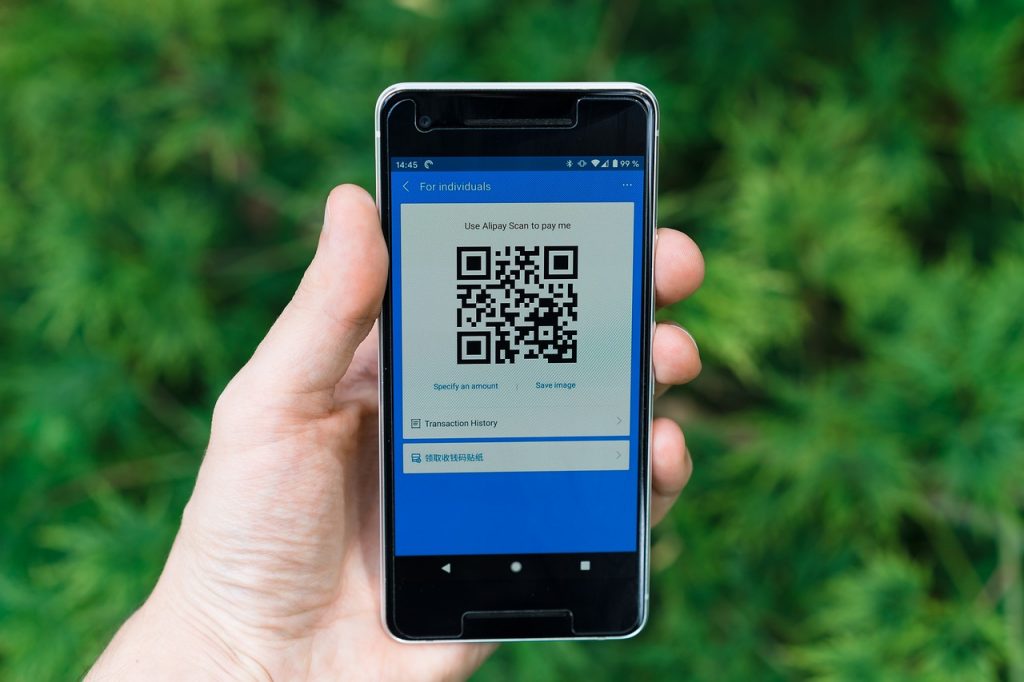 In the digital age, qr code have become an integral part of our lives, bridging the physical and digital worlds seamlessly. They enable quick and convenient access to information, websites, and multimedia content. QR codes come in two main flavors: static and dynamic.
In this article, we will explore the differences between these two types of QR codes and introduce you to a powerful qr code generator known as QRFY. We'll delve into the versatility of dynamic QR codes and how they can be a game-changer for your business.
Static QR Codes vs. Dynamic QR Codes
Static QR codes are the traditional, one-time-use variety. Once generated, the encoded information is fixed and cannot be altered. These are great for simple, permanent links, such as sharing a website URL or contact information.
On the other hand, dynamic QR codes are a dynamic duo. The content behind these codes can be changed at any time without the need to update the QR code itself. This feature opens up a world of possibilities.
With QRFY, you can create dynamic QR codes that offer unparalleled flexibility. QRFY supports hosting various types of content, including PDF documents, images, videos, vCards Plus, restaurant menus, and much more.
Customization at Your Fingertips
QRFY takes customization to the next level. You can create custom QR codes with your logo, color schemes, or choose from predefined templates. This means your QR codes can reflect your brand identity, making them more recognizable to your audience.
Detailed Analytics and Control
With QRFY, you gain valuable insights into the performance of your QR codes. You can track the number of scans per day, monitor user demographics by country and city, and even analyze data on the browser and language preferences of your audience. This data can help you fine-tune your marketing strategies for better results. Plus, you can easily export this information for in-depth analysis and decision-making.
Key Features of QRFY:
Dynamic content updates: change the content behind your QR code at any time.
Content variety: host PDF documents, images, videos, vCards Plus, restaurant menus, and more.
Customization: personalize your QR codes with your logo, colors, or templates.
Advanced analytics: monitor scans per day, user demographics, browser data, and language preferences.
QR codes have come a long way from their humble beginnings and are now an essential tool for businesses and individuals alike. With the advent of dynamic QR codes, made easy through QRFY, the possibilities are endless. The ability to update content, track scans, and customize your QR codes makes them a powerful asset for marketing and communication.
Whether you want to share information, promote your brand, or streamline user interactions, QRFY's dynamic QR codes are the way to go. So, take advantage of this dynamic shift in QR code technology. Embrace the flexibility and control offered by QRFY and watch your QR codes evolve with your needs. Dynamic QR codes are not just links; they're gateways to a world of possibilities, limited only by your imagination.
Here's How to Boost Employee Satisfaction Today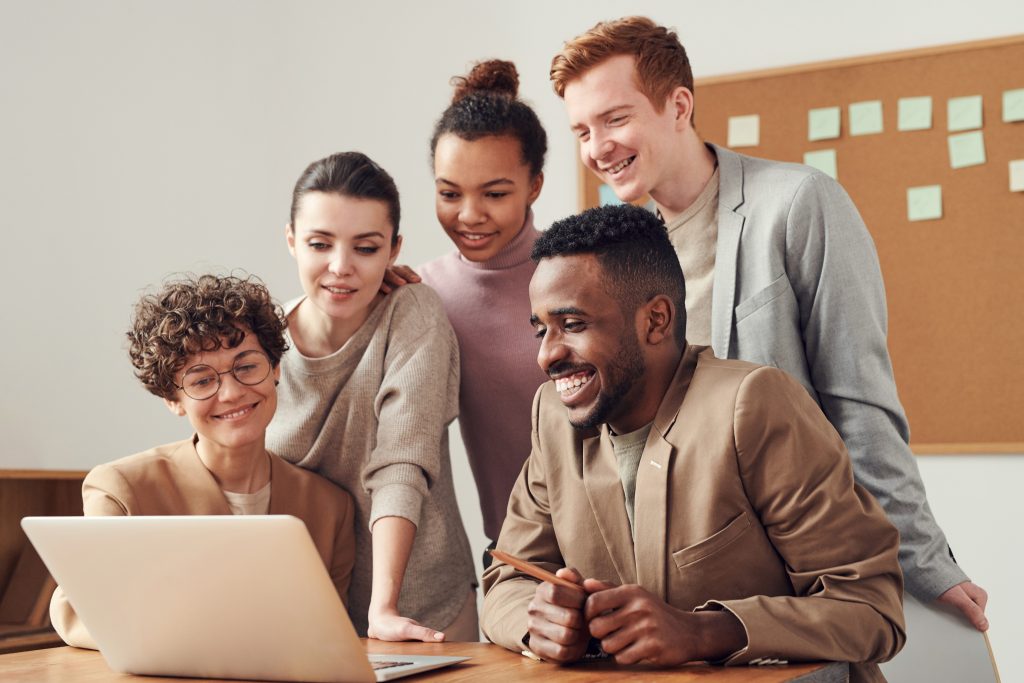 If you wish to maintain your employees and positive workplace morale, it is important to stay on top of employee management and know how to improve the workplace to benefit your employees.
This guide will share the best ways to boost your employee satisfaction and guarantee to make them feel appreciated. 
Use chaplains to improve your workplace conditions
As a business owner, it is essential that you improve and maintain workplace conditions so that employees can feel satisfied while working for your business. Whether you lack support or have a dirty and messy workspace, you will not guarantee to maintain employees' happiness or keep them working for your business if you do not offer great workplace conditions.
If you wish to improve your fast food employee retention, it is a great idea to use chaplains as they work to improve workplace conditions and measures so employees can feel happier and attain greater job satisfaction.
Offer rewards for their efforts
It is important to offer rewards to employees for their hard work and effort so you can show that you appreciate and respect them.
A small pay bonus at the end of the month or taking them out for a nice lunch cannot prove to them that you have noticed their efforts and respect them for it, which will encourage them to feel satisfied with your management.
Ask them how they are and offer them support when they need it
As a manager or boss, you might often lack the time or thought to ask employees how they truly are. You might ask them each morning briefly how they have been, which will likely attain the same response. Many people will tell you that they are OK, even if they are not.
Whereas if you sit down with your employees individually and open up an honest conversation, you might find that they are not truly happy inside or outside of work. If an employee tells you this, it is important to listen to them and offer them support so that they can boost their happiness and well-being again which will ensure that they are satisfied at work.
Support their development and provide more training
Another great way to boost employee satisfaction is to support their development and offer them more training.
Not every employee will want to climb the ladder in your business however there will be a select few who will want to climb higher in your company which will help them gain more success.
Therefore, to maintain and boost employee satisfaction, it is essential that you support their development and listen to their goals so that you can provide the right training for them to reach them.
Using these simple yet effective tips, you will guarantee to boost employee satisfaction in your company today. Simply listening to them, rewarding them and ensuring it to improve your workplace conditions will guarantee that your customers feel more satisfied and happy working for your business.
Tighten Up Your Customer Service In These Ways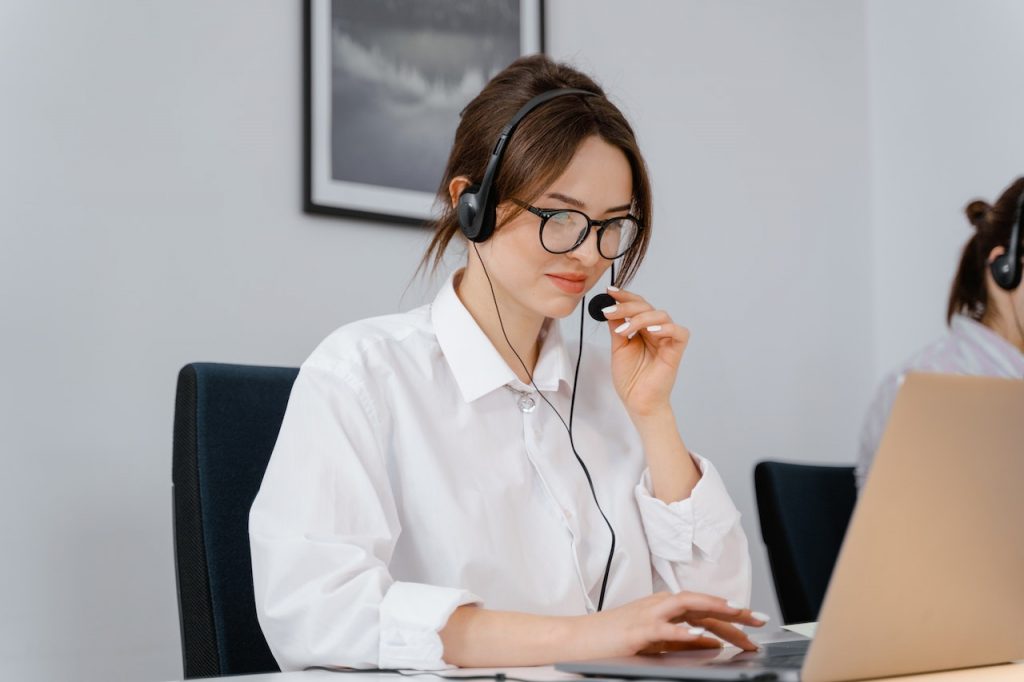 It's always a good idea to make sure your customer service is as good as can be. After all, the better the customer service is, the more profitable the business will be – because having happy customers means that you are going to be a lot more successful. In general, then, what are some of the great ways to make your customer service better? In this post, we'll discuss just some of them that you may want to be aware of so that you can effectively keep your customers much happier for longer.
Schedule Your Staff Properly
Your customer service staff need to be scheduled as well as possible if you want to keep the customer service as good as possible. The more effective their scheduling is, the more that they can actually provide a decent service to people, so this really is something that you will want to be aware of here. Scheduling can mean having some time tracking for call center purposes, or simply making sure that your staffing is at the appropriate levels. In any case, it's hugely important to get it right, and will mean a better experience for your customers every time.
Be Honest In Your Dealings
In any and all dealing with your customers, you need to make sure that you are being as honest as possible. The more honestly you approach and communicate with your people, the better that is going to be for them and for you. To this end, make sure that your staff are trained on being as honest as possible with customers. This is a simple step and change that can make a world of difference, so it's something you really want to think about. You will find you have much happier customers as a result of this simple change.
Under-Promise & Over-Deliver
This is a general approach that you may want to consider if you are trying to keep your customers happy, and it's amazing how much it can help you to do so. Essentially, it's all about being careful not to promise too much to your customers. If you know that something is going to take three days, promise five days. That way, when it only takes three, they will be pleasantly delighted. This is a really effective way to keep your customers so much happier, and it really does work very well, so make sure to bear it in mind.
Exceed Expectations
In general, going above and beyond is a really important way to impress people too, and this is something that you should be able to achieve relatively easily as long as you make a point of it. In fact, turning this into a core thing that you tend to try and provide will mean that you become excellent at customer service in no time at all, and it's amazing just how well it can really work. So make sure that you do this if you want to keep people happy and make them smile.