Former Colony India Increasing its Control on British Economy
Having almost 400 years of presence on Indian soil and 200 years of rule on India, British had controlled much of Indian economy. While overall infrastructure grew in India, the taxes on land and farming had made the life of common Indian man difficult. The country which was known as the golden bird on earth whose economy along with China was the greatest in the world, was later known as the poor country after British Empire had declared control.
When Britishers left India, they left with a vast infrastructure of railway and strategic roads. Rail, by then had made its presence in the difficult terrains of Himalayas like Darjeeling and Himachal Pradesh. All the resources in the hands of the new Indian government and a developed infrastructure helped India improve its figures. It was in early 1990s when India opened its doors to the world. There was a belief that well developed economies and companies in the west will dominate Indian markets and make it difficult for the Indian companies to rise, but India had already produced and nourished matured brands based on trust, which later bravely  faced the competitions with the outsiders.
Today these Indian companies have expanded their arms much wider and away from India that they are integrated with most of the population in this world. Either is it by chance or may be it is some kind of nationalism among Indian industrialists that they have collectively targeted British businesses and "Indianized" them. They took help of Indian branding agency as well as branding agencies in London and established their  stronghold in the island nation which ruled India for over 200 years.
Unlike China, Indian companies do not mark their identity on their products that prominently. This could be one of the reason that after acquiring a business in another country Indian companies receive less resistance and easily acceptance of their services and products unlike China whose products are famous as "cheap quality use and throw."
One good and relevant example can be the Tata Motor's acquisition of prestigious British Jaguar and Land Rover auto brands. Still very few are aware that Tata Motors owns these super luxurious British automobile brands since 2008. Tata never renamed it as Tata Jaguar. Buying from the cash strapped Ford, Tata has now recorded massive net profit in JLR section.
Recently in February UK surprised everyone as British prime minister David Cameron flew to India's financial capital with the largest trade delegation ever taken by a British prime minister to any country in the world. This gives a clear signal towards extending partnership and mutual understanding of importance of each other.
Today people in UK are happy wearing Indian clothes and jewellery. There is a huge possibility of finding a drug or medicine manufactured in India or manufactured by an Indian owned subsidiary in Britain. Indian tea is famous around the world, but a major British brand Tetley which is the choice of large number of tea preferring population in Britain is owned by an Indian company Tata Global Beverages. If you are booking tickets online, making bank transaction, or shopping online, then there is every possibility that an Indian company in Bangalore would have designed the whole platform that enables you to make online transactions smoothly. Again there is a huge possibility that every steel used in the construction or other purposes is India made or made by an Indian company or subsidiary.
Like this there are many such stories of India buying prestigious British companies, that we are going to share with you in our upcoming post (
Stay Connected
!). The whole idea is that Indian companies have been expanding their arms and integrating themselves in Britain and with the British consumers so finely that without knowing, Britishers have India and Indians deeply involved in their day to day life.
"Indian companies have been acquiring foreign companies, and when they do, the studies show those companies perform better," notes Peter Cappelli, George W. Taylor Professor of Management at The Wharton School and Director of Wharton's Center for Human Resources, while writing a blog piece, Indian Companies: Doing Well Because They Do Good, in Harvard Business Review.
China on the other hand is also making its presence large in Britain, however more analysts are satisfied with the way India has handled and nourished Britain's biggest and highly prestigious brands.
Pedro Moreno de los Ríos, partner at Parangon Partners, an executive search firm, explains, "One of the great advantages of Indian executives, compared with their Chinese counterparts, is their knowledge of Anglo-American culture. Another advantage is the greater openness that India has enjoyed when it comes to foreign capital. Indian managers tend to have an international approach, and India is [even] exporting managers to China."
The country which ruled India for 200 years and took much of its resources for its benefit now its countrymen are grateful to India and its Indian companies for jobs as on e of the Indian brand, Tata is now the largest employer in UK in private sector, thus belittling the blame that Indian companies are snatching the jobs from the western world.
In our
upcoming article
we are going to explore biggest acquisitions made by the Indian companies in UK and other countries which has proved India as a big and matured player in forming and controlling a good part of the world's economy.
Stay Connected
! Follow us on
Facebook
,
Twitter
.
Please share and join the discussion on facebook by clicking the "Like" below.
Visit
The World Reporter
for discussion on this post. Or you may like to know what others are saying on this topic.
Know The Differences between Static and Dynamic QR Codes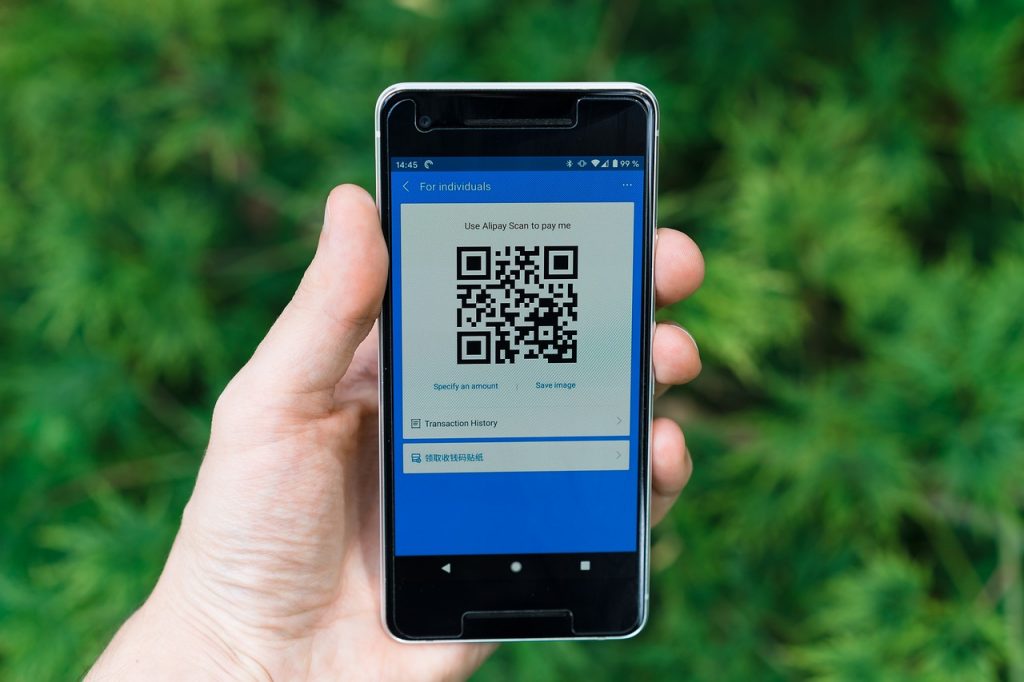 In the digital age, qr code have become an integral part of our lives, bridging the physical and digital worlds seamlessly. They enable quick and convenient access to information, websites, and multimedia content. QR codes come in two main flavors: static and dynamic.
In this article, we will explore the differences between these two types of QR codes and introduce you to a powerful qr code generator known as QRFY. We'll delve into the versatility of dynamic QR codes and how they can be a game-changer for your business.
Static QR Codes vs. Dynamic QR Codes
Static QR codes are the traditional, one-time-use variety. Once generated, the encoded information is fixed and cannot be altered. These are great for simple, permanent links, such as sharing a website URL or contact information.
On the other hand, dynamic QR codes are a dynamic duo. The content behind these codes can be changed at any time without the need to update the QR code itself. This feature opens up a world of possibilities.
With QRFY, you can create dynamic QR codes that offer unparalleled flexibility. QRFY supports hosting various types of content, including PDF documents, images, videos, vCards Plus, restaurant menus, and much more.
Customization at Your Fingertips
QRFY takes customization to the next level. You can create custom QR codes with your logo, color schemes, or choose from predefined templates. This means your QR codes can reflect your brand identity, making them more recognizable to your audience.
Detailed Analytics and Control
With QRFY, you gain valuable insights into the performance of your QR codes. You can track the number of scans per day, monitor user demographics by country and city, and even analyze data on the browser and language preferences of your audience. This data can help you fine-tune your marketing strategies for better results. Plus, you can easily export this information for in-depth analysis and decision-making.
Key Features of QRFY:
Dynamic content updates: change the content behind your QR code at any time.
Content variety: host PDF documents, images, videos, vCards Plus, restaurant menus, and more.
Customization: personalize your QR codes with your logo, colors, or templates.
Advanced analytics: monitor scans per day, user demographics, browser data, and language preferences.
QR codes have come a long way from their humble beginnings and are now an essential tool for businesses and individuals alike. With the advent of dynamic QR codes, made easy through QRFY, the possibilities are endless. The ability to update content, track scans, and customize your QR codes makes them a powerful asset for marketing and communication.
Whether you want to share information, promote your brand, or streamline user interactions, QRFY's dynamic QR codes are the way to go. So, take advantage of this dynamic shift in QR code technology. Embrace the flexibility and control offered by QRFY and watch your QR codes evolve with your needs. Dynamic QR codes are not just links; they're gateways to a world of possibilities, limited only by your imagination.
Here's How to Boost Employee Satisfaction Today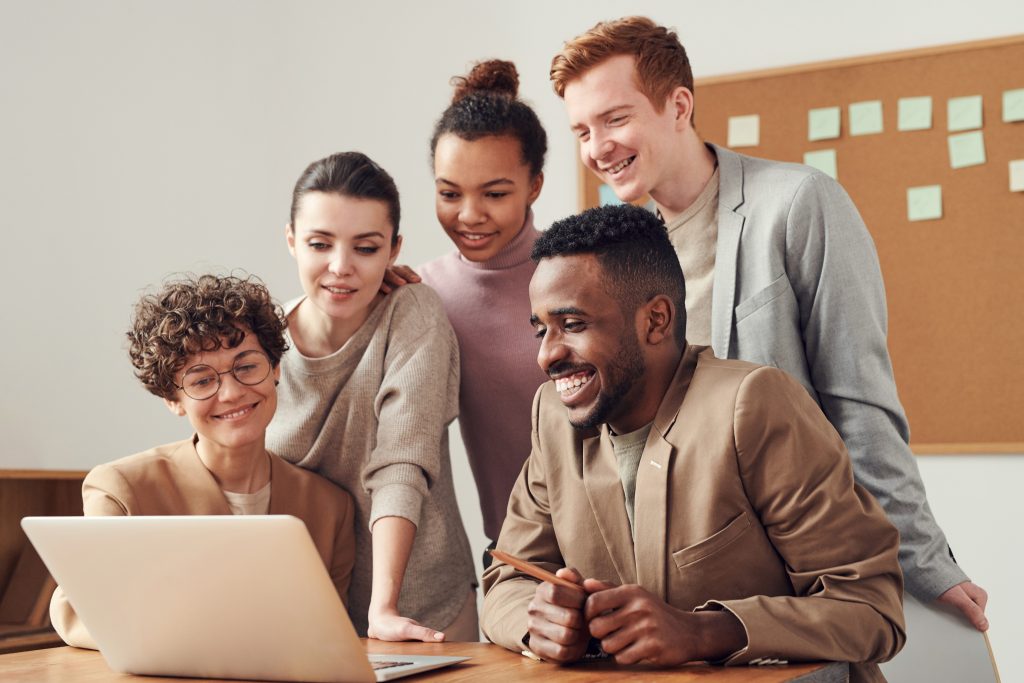 If you wish to maintain your employees and positive workplace morale, it is important to stay on top of employee management and know how to improve the workplace to benefit your employees.
This guide will share the best ways to boost your employee satisfaction and guarantee to make them feel appreciated. 
Use chaplains to improve your workplace conditions
As a business owner, it is essential that you improve and maintain workplace conditions so that employees can feel satisfied while working for your business. Whether you lack support or have a dirty and messy workspace, you will not guarantee to maintain employees' happiness or keep them working for your business if you do not offer great workplace conditions.
If you wish to improve your fast food employee retention, it is a great idea to use chaplains as they work to improve workplace conditions and measures so employees can feel happier and attain greater job satisfaction.
Offer rewards for their efforts
It is important to offer rewards to employees for their hard work and effort so you can show that you appreciate and respect them.
A small pay bonus at the end of the month or taking them out for a nice lunch cannot prove to them that you have noticed their efforts and respect them for it, which will encourage them to feel satisfied with your management.
Ask them how they are and offer them support when they need it
As a manager or boss, you might often lack the time or thought to ask employees how they truly are. You might ask them each morning briefly how they have been, which will likely attain the same response. Many people will tell you that they are OK, even if they are not.
Whereas if you sit down with your employees individually and open up an honest conversation, you might find that they are not truly happy inside or outside of work. If an employee tells you this, it is important to listen to them and offer them support so that they can boost their happiness and well-being again which will ensure that they are satisfied at work.
Support their development and provide more training
Another great way to boost employee satisfaction is to support their development and offer them more training.
Not every employee will want to climb the ladder in your business however there will be a select few who will want to climb higher in your company which will help them gain more success.
Therefore, to maintain and boost employee satisfaction, it is essential that you support their development and listen to their goals so that you can provide the right training for them to reach them.
Using these simple yet effective tips, you will guarantee to boost employee satisfaction in your company today. Simply listening to them, rewarding them and ensuring it to improve your workplace conditions will guarantee that your customers feel more satisfied and happy working for your business.
Tighten Up Your Customer Service In These Ways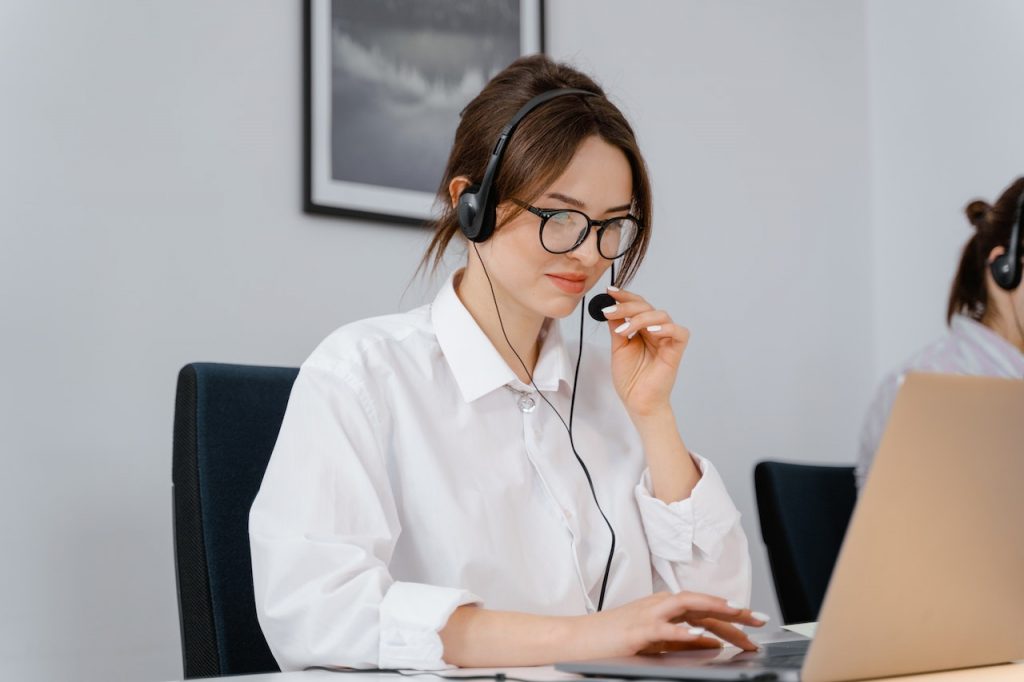 It's always a good idea to make sure your customer service is as good as can be. After all, the better the customer service is, the more profitable the business will be – because having happy customers means that you are going to be a lot more successful. In general, then, what are some of the great ways to make your customer service better? In this post, we'll discuss just some of them that you may want to be aware of so that you can effectively keep your customers much happier for longer.
Schedule Your Staff Properly
Your customer service staff need to be scheduled as well as possible if you want to keep the customer service as good as possible. The more effective their scheduling is, the more that they can actually provide a decent service to people, so this really is something that you will want to be aware of here. Scheduling can mean having some time tracking for call center purposes, or simply making sure that your staffing is at the appropriate levels. In any case, it's hugely important to get it right, and will mean a better experience for your customers every time.
Be Honest In Your Dealings
In any and all dealing with your customers, you need to make sure that you are being as honest as possible. The more honestly you approach and communicate with your people, the better that is going to be for them and for you. To this end, make sure that your staff are trained on being as honest as possible with customers. This is a simple step and change that can make a world of difference, so it's something you really want to think about. You will find you have much happier customers as a result of this simple change.
Under-Promise & Over-Deliver
This is a general approach that you may want to consider if you are trying to keep your customers happy, and it's amazing how much it can help you to do so. Essentially, it's all about being careful not to promise too much to your customers. If you know that something is going to take three days, promise five days. That way, when it only takes three, they will be pleasantly delighted. This is a really effective way to keep your customers so much happier, and it really does work very well, so make sure to bear it in mind.
Exceed Expectations
In general, going above and beyond is a really important way to impress people too, and this is something that you should be able to achieve relatively easily as long as you make a point of it. In fact, turning this into a core thing that you tend to try and provide will mean that you become excellent at customer service in no time at all, and it's amazing just how well it can really work. So make sure that you do this if you want to keep people happy and make them smile.