National conflicts in former Yugoslavia, Transylvania and the former Soviet Union have triggered re-definition of the traditional concept of security. If before security was viewed from the military point of view, now it gets more complicated. Today's threats are not just military but also social. They concern questions of identity and internal balance of a state.
The newly emerged states after the collapse of the Soviet Union chose to pursue the European Union. Its increased integration within the EU led to "decoupling of state and nation" (Waever et al 1993, p. 23) and posed a threat to national constituencies. This desire to pursue a post-sovereign nation-state was due to internationalization process (as well as Europeanization). As higher international institutions take power over the domestic affairs, people feel threatened by this and cannot ask for help their government. Thus, if decoupling is not possible, new conflicts emerge (e.g. as it happened in Yugoslavia). In this sense, weak states are usually not prepared to deal with differences in culture and identity.
Societal insecurities happen when a society questions its own survival. The loss of political sovereignty, the loss of cultural autonomy (e.g. Euroscepticism in regards to EU integration) and migration are the main threats to the national identity. In contrast to the national security, societal security does not depend on the territory. A specific attention is drawn to the problems of migration, minorities and multiculturalism. This resembles the ideas of Huntington in the "Clash of Civilizations?" (See Huntington 1993).
For example, migration has impact on common identity and culture. It has an ability to alter the composition of the population linguistically, ethnically, culturally and religiously. Meanwhile the cultural diversity is welcomed to some extent, until it penetrates norms and traditions. However, migration is a question of numbers. That is why the recent migration crisis sparked tensions among the countries, accepting the refugees. It has the possibility to prevent the society "to reproduce itself in the old way" (Buzan 1991). In the age of the human rights and tolerance, the questions of race, religion and culture are becoming quite tricky.
Migration itself in the recent years has been becoming easier. Transportation and travel is not a matter of concern anymore. Determined young people are ready for anything in search of a better life. If in the last centuries there were migrating Europeans, now the flow usually comes from the South-Eastern side, from less developed countries to developed ones. It is impossible to avoid the clashes of civilizations, especially considering the numbers.
In the UK, for instance, the Arabs, who came to the country long time ago, are now not only following their traditions and preserving their culture, but also gaining more power at the political level. In Latvia there is an issue with the Russian-speaking population, who are trying to preserve their language and culture. Similar situation is in Pakistan, which shares different kind of cultures and identities. Many more countries are trying to deal with their minorities, and now there is unprecedented influx of refugees, fleeing the countries from the conflicts. Inevitably, this should be taken into consideration when talking about security. It is also clear that this societal element is interconnected with other types of security, particularly with military and political.
Some people view migration as a threat; others try to be more optimistic about it. Some states try to defend themselves by controlling migration flows and constructing legal and physical barriers; others are welcoming migrants and offering them entitlements. At any case, this societal security approach gave the beginning to a new branch of security, called "the identity security" (qtd in Buzan, Hansen 2009, p. 213). This security primarily focuses on the cases where the state and its societies do not align, for example the cases of minorities facing their governments.
Interestingly enough, as far back as 1987 a clear rivalry between the West and other periphery societies was noted in academia. What the West does is it constructs the image of others as underdeveloped, uncivilized, authoritative, poor, so this impacts the status of the country and the attitude towards it. Of course, the advancement of the West influenced the weaker opponents, expanding concepts, ideas and Western styles. It has an ability to threaten local customs and identities. In contrast, Islam is thought capable of expanding as another form of collective culture (See Buzan 1991).  
Not only development played the role in this Western-based representation, but also the historic events of the XX century. Back then, the West became the main writer of the history, using West-centered approach. For example, the infamous Molotov-Ribbentrop Pact condemns actions of the Soviet Union and Germany. Yet, another agreement is rarely discussed, – the Munich Agreement of 1938, signed by France and the United Kingdom, permitting Germany to annex Czechoslovakia. Having more resources to transmit information, the West could draw attention to certain facts. Even now the Western capabilities are far greater than the rest to expand its culture, political ideas and identity. Not surprisingly, other countries might not like it.
Now there is an obvious confrontation between the West and Russia (similarly as with Islam). It is also the case that the negative image is being constructed by the West in order to reach its political objective. Likewise, Russia answers with the similar pattern, targeting the West instead. Here one can see a societal element in it and how it is linked to the national security. After the Cold War, it was Buzan who suggested that another kind of the Cold War was possible: he called it "a Societal Cold War". Now, 26 years after, it sounds quite true.
Today's conflicts are more about cultural, identity, and civilizational clashes. This is why it is important to recognize importance of cultures and identities (and languages! As they lead right to the heart of understanding another culture | linguistic remark) and strive to achieve a balance between them. Once it is there, well…
References:
Buzan, B. (1991). "New Patterns of Global Security in the Twenty-First Century", International Affairs (Royal Institute of International Affairs 1944-), 63:3, 431-451.
Buzan, B., Hansen, L. (2009). The Evolution of International Security Studies. Cambridge: Cambridge University Press.
Huntington, S. "The Clash of Civilizations?" Foreign Affairs, 72:3, pp. 22-49.
Waever, O., Buzan, B., Kelstrup, M., & Lemaitre, P. (1993). Identity, Migration and the New Security Agenda in Europe. Lonon: Pinter.
The visionary Spanish artist makes a milestone in the art industry and human science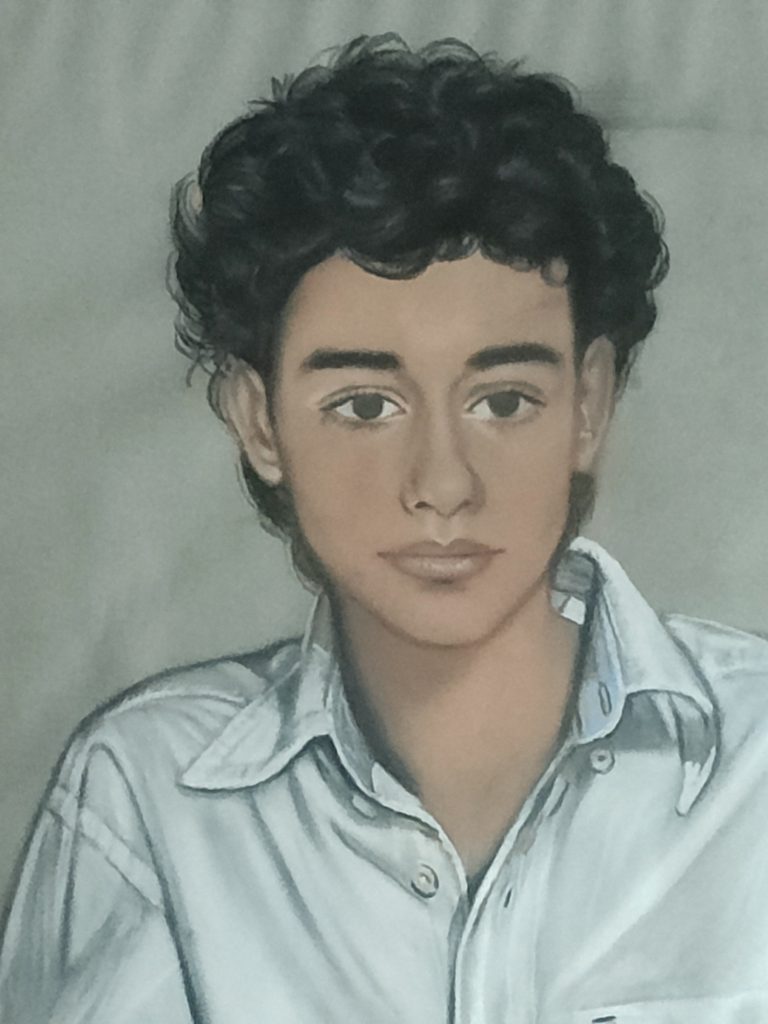 The art industry is buzzing with the incredible news of a Spanish artist, Eduardo Vidal, who has achieved an unparalleled milestone in both art and human science. His work can be described as visionary, a term that only few artists are able to live up to. While his works have been featured in some of the world's most prestigious galleries and museums, Eduardo Vidal art remains humble about his talent.
Eduardo Vidal has developed an original style that blurs the lines between surrealism and minimalism. He uses color theory to create pieces that are both complex yet simple at the same time; he also combines techniques from traditional painting with modern digital technology to create intricate designs. His work is praised for its innovative approach which speaks directly to viewers' emotions and encourages them to think differently about the world around them.
Art Industry Impact
Art has been a form of expression for centuries, and it continues to be an important part of our culture today. In recent years, the art industry has seen tremendous growth and development as more people turn to art as a means of communication. One artist who is making waves in the industry is Spanish visionary artist Miguel Molinez. He recently achieved a milestone that could have long-term implications not just for the art world, but also for human science.
Molinez's innovative technique combines the traditional principles of painting with modern digital technology, creating unique works that have captivated audiences around the world. His creative approach to creating artwork has yielded ground-breaking results in both aesthetics and scientific accuracy. His most recent project which involved recreating an ancient historical moment using light was so successful that it could open up new possibilities in terms of exploring our past through visual arts.
Human Science Revolution
The Spanish artist, Carlos Bermejo, has just made a monumental breakthrough in the art and science worlds. His unique approach to incorporating elements of human science into his artwork is revolutionizing the way people think about art. With an emphasis on connecting human emotion and experience with scientific models, he is paving the way for a new era of expressionism.
Bermejo's latest masterpiece incorporates theoretical physics principles to explore the relationship between time and space. This ambitious project has gained global attention as it bridges both art and science by exploring how humans interact with their environment on an individual level. His work provides a platform for viewers to consider their own place within this world by reflecting on its beauty, mystery, and complexity.
The conclusion of the article regarding Spanish artist's milestone has been monumental. Spanish visionary artist, Eduardo Vidal, has made a lasting mark on the art industry and human science alike. This new milestone is considered groundbreaking, as it has observed the way humans interact with their environment by utilizing scientific principles and innovative techniques to create meaningful works of art.
Eduardo Vidal success in this field proves that there are no boundaries when it comes to creating meaningful works of art. Through his work, Eduardo Vidal was able to bring together different disciplines such as science and art, highlighting how intricately intertwined they truly are. The impact of his contribution is undeniable; not only has he created incredible works of art, but he also helped bridge the gap between creative fields and opened up new possibilities for exploration in the future.
Spend All Your Time Online? Hobbies That'll Get You More Hands On
If you find yourself always online, it's best to turn off the computer or phone and find something else to do. However, that's a lot easier said than done! But if you've got a hands-on hobby in your back pocket, you'll always have something fun and practical to turn to when you get bored.
Staring at a screen all day isn't healthy for you, and it's good to find real ways to rest your eyes and get outside a bit more. As such, here are some ideas regarding the kinds of hobbies that'll help you find enjoyment in things other than what's going on online.
Woodworking
If you've ever fancied yourself as a carpenter, this is the first step on your journey to putting huge items of furniture together for your own home. Get a bit of wood, get a carving knife, and see how you can manipulate the material to make something interesting. Take precautions and protect your hands, but have fun at the same time. And while you've not got a woodworking shop yet, even just a small set of tools can help you whittle your way to new cutlery, decorative figurines, and incredibly personal birthday and anniversary presents.
Building Models
Miniatures are a very popular hobby, and all thanks to the time and love we have to put into making them. And when you're a fan of building your own models, you can move into other item builds, such as attaching 80 lower receiver jigs to a rifle project of your own. But to get started, all you need is a set of models to crack open, snip off, and glue together. Once you're done with this, you can start painting them and even put together your own playing team. It's not just a one step hobby you can then display in a cabinet – there's a lot of nuance to explore.
Gardening and Landscaping
Gardening is a totally free hobby to pick up if you've already got a garden. You can take cuttings from bushes, trees, and plants that you see out and about and then try to cultivate the same greenery in your own garden. Indeed, it's a great way to blow off steam as well as get your hands dirty, which is something a screen just won't allow! But if you prefer cutting back in the garden, you can try out landscaping instead, which will help you to design the outdoor space you've always wanted to relax in.
Bake Your Own Bread
Baking is one of the best hands-on hobbies out there. Why? Because you get to eat something when you're finished. And baking bread is quite the artform, so you'll need to really brush up on your skills here. Plus, a freshly baked loaf every morning is always something to look forward to – it's just the cleaning that's annoying!
If you're always online, it's time to break the habit! Get out and remind yourself there are other things to enjoy.
Not Prioritizing Yourself Enough? Here's How You Can Change It!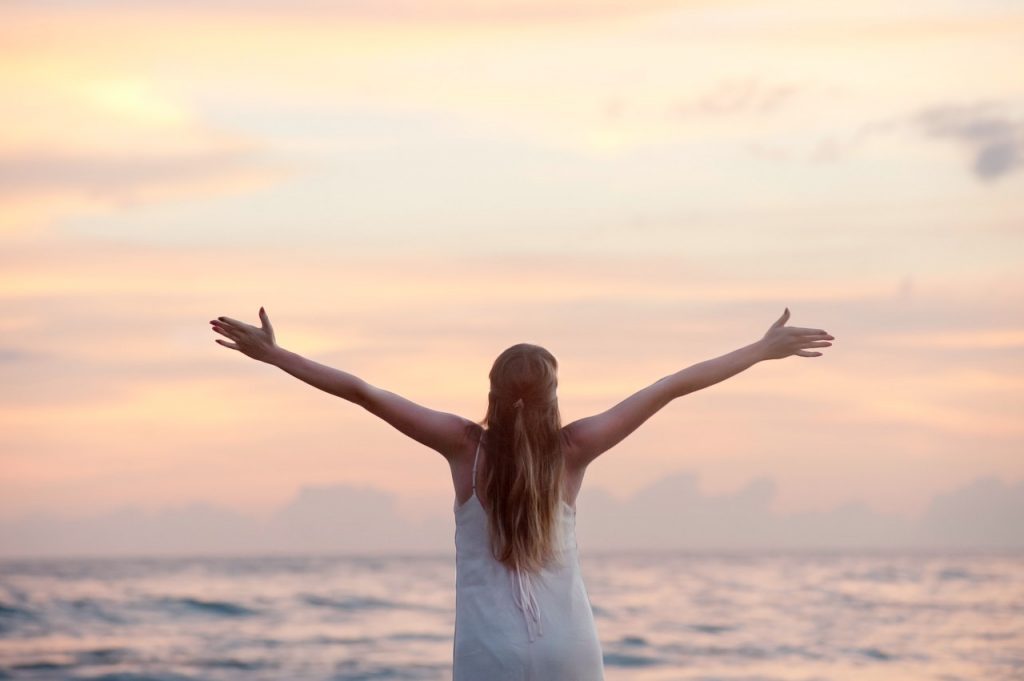 In today's society, there's this push to promote self-care. While society five or maybe ten years ago would see the term "self-care" as something selfish, fortunately now, mental health has become a larger concern. While toxic positivity is being pushed out, and the whole "put yourself first" mantra is slowly beginning to reign supreme, there's one question to ask. How exactly can one put themselves first? Also, how can these self-care changes even boost your well-being? These are some helpful ways to achieve that!
Understand Your Life Goals, Values, and Purpose
When it comes to putting yourself first, it's important to begin by thinking of your life goals, your values, and what type of purpose you want in your life. While society once deemed people as "selfish" for even considering this, it's your life, and you're entitled to live your life the way you want it. Is one of your life goals to travel? Then that's great! Keep aiming for it!
Identify Your Wants and Needs
Everyone has their own wants and needs, everyone does. What are yours? While it's important to put other people's wants and needs in front of your own (such as if you're a parent), just keep in mind that you don't have to do this all the time. So think about it, what are some small ways you can put your own wants and needs ahead without it jeopardizing anyone else. Maybe it can be something small such as getting more sleep, or maybe even something huge such as changing careers. It's entirely up to you to decide.
Take Time to Get Your Headspace Right
A great way to get yourself into the right headspace is through the beauty of travel. This is actually one of the biggest ways that people are treating themselves and putting themselves first. Changing up your environment and your routine through the power of travel can be one of the very best ways to get yourself feeling recharged and just completely breaking away from what may be stressing you out. Whether you opt into a long vacation, weekend trip, or a day trip, just allow yourself the chance to breathe, take a break, and recharge.
Treat Yourself
There's nothing wrong at all with treating yourself to things. Whether you're wanting to gift yourself a nice car you shopped with through edmunds, a fun vacation, or anything else. There isn't anything wrong with gifting things to yourself as long as you have the disposable income to do it and if it's in moderation.
Opt-Out of Social Media That's Not Good for You
Social media is a double-edged sword. It can be a great tool for connecting with people and staying in touch with friends and an extension of our personal brand. However, many people are finding that social media is not the best tool for their mental health and well-being. If possible, try to opt-out of social media if you feel it's not good for you. And instead, try to spend more time in nature or offline activities like hanging out with family and friends.