We're heading for another big shake up in marketing next year (what's new?). And now that it's December, it's time to roll up our collective sleeves and get stuck into the changes that will be coming our way. As always, what actually happens is going to be very different to how most of us imagine it to be. Chatbots, not people, will be talking to our customers, and marketers are going to be getting more and more invested in the ad blocking arms race as savvy consumers try to hide their personally identifiable information from businesses and governments they see as a threat.
Check out these interesting and sometimes outright weird marketing trends expected to arrive in the year ahead.
ROI Metrics Will Dominate
At the moment, companies are using things like CPMs to measure the performance of their websites. The idea is that the higher the rate of conversion on their websites, whether it's downloads, signups, or purchases, the better. But the problem with these data is that they are very mono-dimensional. Companies aren't able to measure what the return is on their investment very easily. After all, different conversions have different values, and converting one set of customers can be a lot more costly than converting another set.
In the coming year, it is expected by Forbes and other experts that ROI-based performance metrics will come to dominate. Companies will be able to get real-time information on how much it cost them to generate an individual conversion, as well as how much that conversion cost relative to the amount of value generated by it. This new approach will then make it easier for companies to dedicate their precious marketing dollars to those instances that will generate the highest return.
Businesses Will Uncover Dark Social
Knowing where customers came from online is important. But right now, many people are choosing to keep their identities hidden, thanks to ever-increasing intrusion on their lives by governments and to a lesser degree, companies. This has led to the widespread adoption of encrypted, private messaging apps that effectively block out the ability of businesses to collect data. The problem with this is that companies rely on knowing which channels people are coming from to optimize their marketing strategies. If for instance, they're getting lots of traffic from Facebook, but not very much from Twitter, it doesn't make sense to plow investment dollars into Twitter.
Next year, companies will get tools that will help them uncover the world of dark social. GetSocial.io, for instance, can help firms find out where their customers are coming from, without revealing any personally identifiable information. It's the best of both worlds, where consumer data remains private, and where companies get the information they need to better target their marketing campaigns.
Third-Party, Social Media "Buy Buttons"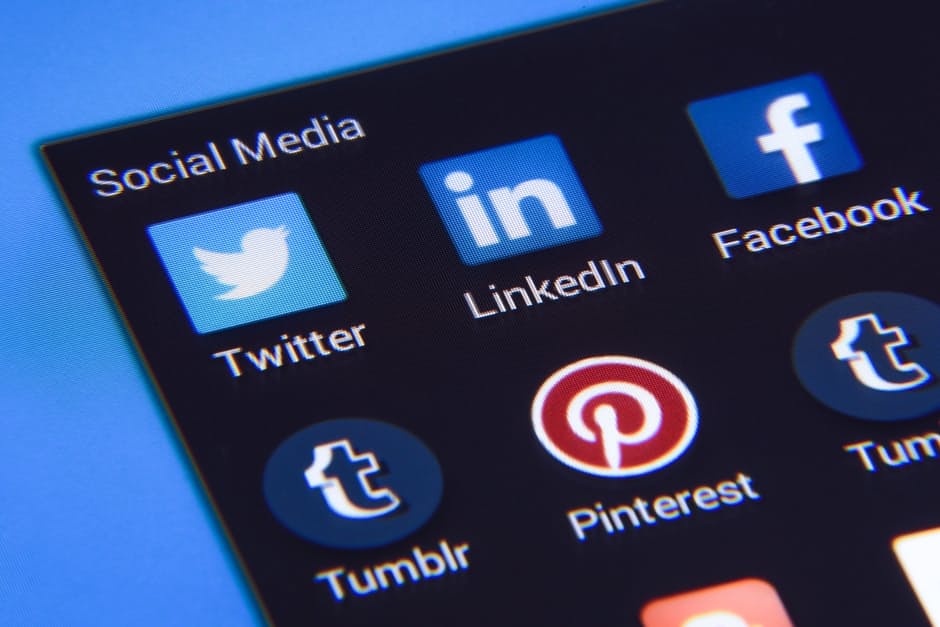 The future of ecommerce looks surprisingly different from the present. At the moment, the paradigm is that online retailers have to have their own website to which their customers arrive and make purchases. There's a lot of money being spent right now on these sites to make sure that they have high visibility on general search engines.
But thanks to the fact that people never seem to tire of social media, social media itself will soon become a shopping platform in its own right. Facebook and Pinterest and currently investigating ways to include buy buttons next to products or items. For Pinterest, this is a particularly interesting idea, since it is a site dedicated to hosting and organizing photographs, usually of beautiful, bespoke products. Companies wouldn't have to invest their marketing efforts trying to improve their rank on Google; they'll be investing in enhancing their visibility on platforms like Pinterest and making sure that they produce the most alluring photographs possible. New social media marketing is something you can learn more about at Simplilearn here.
Marketing That "Gives Back"
Customers want the brands that they consume to have a feel good element. They want to know that when they buy a product that at least some of their money will be going to a noble cause. There are all sorts of companies that are doing this already. Take Warby Parker, the online glasses seller, for instance. This company proudly promotes the fact that "for every pair purchased, a pair is distributed to someone in need." Regular, everyday companies need to think of ways of resonating with their customer base and making them feel as if they are improving the world with every purchase.
Native Advertising
Internet users are getting more and more savvy to the marketing tactics of online advertisers, hence the growth in the use of adblockers. Next year companies will have to focus more exclusively on native advertising – advertising that is expertly weaved into the content of an article or a video. Advertisers are going to need to target bloggers and vloggers and get them to incorporate their own products in a way that adds value to consumers. People don't want yet another banner ad promising to save them money: they want something that actively helps them to understand something or somewhere that gives them unbiased information about a product. Product reviews, as well as videos showcasing how much fun a product can be, will form the lion's share of marketing going forward.
Yet More Market Segmentation
You might think that we've reached peak personalization for online marketing, but according to experts, it's going to be going up another notch next year. Personalization means targeting advertising based on a person's habits and preferences online. The basic idea is to give consumers only the advertising content that they want, rather than bombarding them with information that they are not interested in. In a world of information overload, this may be the only approach marketers can use to get their message to stick.
Marketing Will Become Mobile-First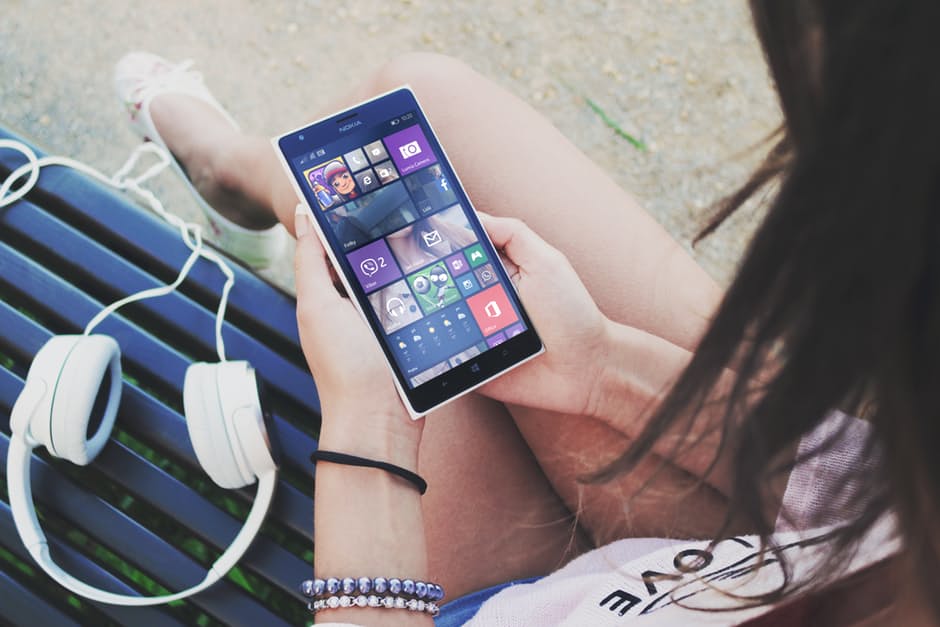 Long gone are the days when the PC was the dominant platform through which people consume online content. The market has spoken, and it turns out that people prefer their mobile devices, despite the fact that they only provide a fraction of the screen real estate. This new reality means that businesses are going to have to optimize first for mobile, and then for desktop after, to make sure that they are prioritizing their experiences in the correct way. Right now, many website builders have a desktop-first approach, which will have to change as we go forward in 2017.
Chatbots Will Talk To Your Customers For You
If you've ever gotten interested in artificial intelligence or computer science, you'll have heard about the Turing test. The Turing Test was a test devised by Alan Turing, the esteemed computer scientist depicted in the film The Imitation Game. It said that artificial intelligence was achieved if an expert couldn't tell whether he or she was talking to a person or a computer.
It might surprise you to discover that we're not far off the world that Alan Turing envisioned. Today's chatbots are being developed by the world's most advanced AI companies, including Google, Facebook, Microsoft and Amazon. They're all in a sort of arms race to build an AI that is able to chat with customers on behalf of business, find out their preferences, and feed all those data into a central repository where it can be analyzed and made use of. Chatbots, as they are called, will soon provide users with news updates on the products that they are interested in, as well as personalized responses to their queries, slashing the costs customer service in the process.
Companies Will Deliver Their Own Breaking News
Top tech companies are already making a habit of live streaming their events. You can now watch the biggest product launches, right from the comfort of your own computer as they happen in real time. As we go into 2017, live streaming technology will continue to push boundaries. For example, Instagram has now integrated its live stream option into its new "Stores" feature, meaning companies are able to keep users apprised of the very latest developments at company HQ.
Without Influencers, Companies Will Be Nowhere
We've already discussed just how important it will be for companies to find bloggers and vloggers who can act as hosts for their native advertising efforts. Next year, they'll have to reach out to these influencers more than they ever did in the past. The reason for this is that people tend to trust influencers a lot more than they do the company's own, direct marketing. Smart companies realize that to be successful, they have to reach out to influencers to gain credibility and sell their product. They need people who are seen as leaders in their own particular social field to promote, review and use their products if they are to be successful.
So there you have it – the big marketing trends to look out for next year. We haven't even talked about things like VR or interactive content here because they are enormous topics in their own right. Suffice to say that 2017 is going to be very different – again.
Turn Your Passion into a Career: How to Make Money Doing What You Love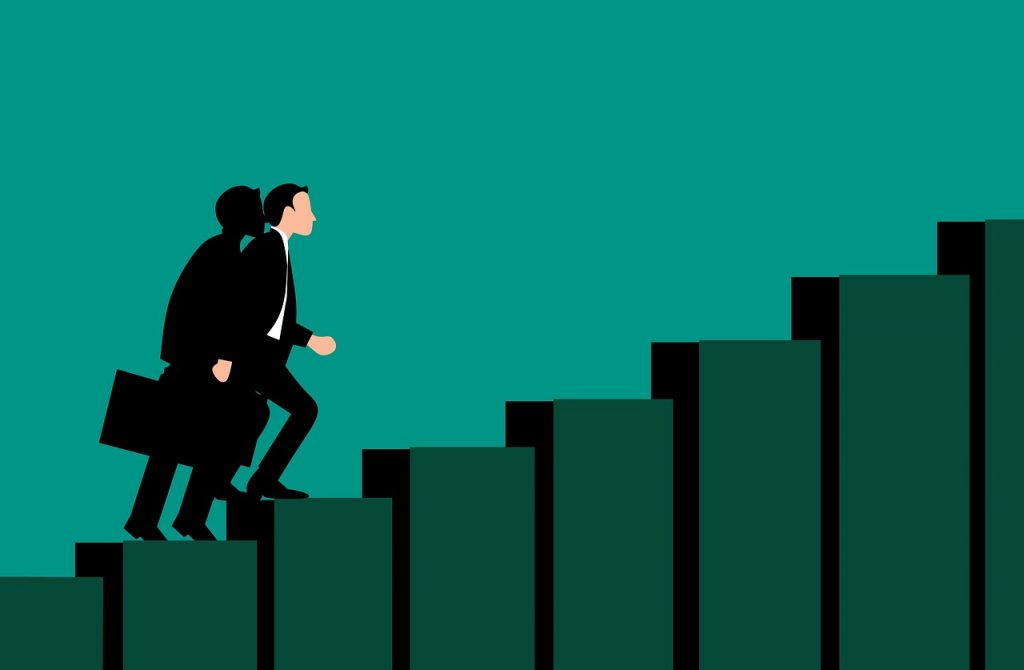 Many dreams of turning their hobby, passion, or creative outlet into a career. It's a beautiful idea, but it can take time to figure out where to start. Here's a guide on successfully turning your hobby into a career. 
Do Your Research
Before you turn your hobby into a business, please research and find out what the industry looks like, your potential customers and their needs. Next, consider your strengths, skills, and knowledge and decide how to use them in this new venture. Finally, consider what makes you unique in the industry and how you can market yourself.
Take A Strong Career Test
A Strong Career Test can help you identify your ideal job and the type of environment you would flourish in. In addition, knowing this information can give you an idea of what kind of business to start and whether it's something you'd be passionate about.
Think About Finances and Legalities
Once you have an idea of what you want to do, consider the financial aspect – are there any costs associated with getting started? What sort of budget will you need? Will there be any tax implications? It's also essential to think about the legal side of things – if necessary, consult with a lawyer specializing in business law so that you understand all the regulations associated with starting up and protecting your intellectual property rights.
Create a Business Plan
Now that you have researched and considered the legalities and finances involved, create a business plan that outlines all this information. Make sure it includes short-term and long-term objectives to keep track of your progress over time. Be realistic when setting targets for yourself – don't aim too high at first because this could set you up for failure if it doesn't pan out. Also, consider whether or not there is potential for growth or expansion once your business gets off the ground. This may include marketing strategies such as social media campaigns or investing in advertising materials such as brochures or flyers.
Start Networking
Networking is essential when launching any new business; it's about building relationships with people who may be interested in your offer. Start by reaching out to family, friends, and acquaintances who may already know about your business or service offering; they may even be willing to share it with others! Additionally, join online groups related to your area of expertise – these are great places for exchanging ideas with like-minded people and potentially finding potential customers/collaborators/mentors/partners, etc. Finally, attend events such as trade shows or conferences where relevant topics are discussed – these are ideal opportunities for making connections within the industry that could prove beneficial down the line!
Turning your hobby into a career is no small task, but it can be approached thoughtfully and strategically! Please research the industry thoroughly before beginning to understand its nuances; familiarize yourself with the legalities of running a business; create a viable yet ambitious business plan; network extensively (both online & offline). And never give up! With dedication & hard work, anything is possible.
Top Tips for Moving Your Business to an Office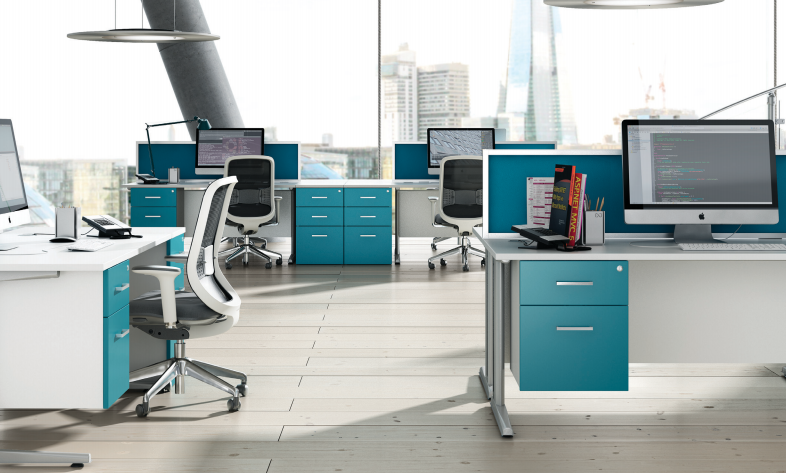 Every business starts somewhere, and every successful business will eventually reach certain points in its growth journey that require the next step to be taken. For a lot of businesses, one of these steps is transitioning from a home or temporary work area into an office space. Moving into an office, although bringing a new set of costs and challenges also brings a new set of positives and opportunities. Not to mention upgrading to an office space can have the added benefit of improving the culture and productivity of your business.
This step should be seen as an exciting new investment and not something to be afraid of so if you are considering taking the next step or wondering what you should think about when looking at moving your business into an office space then the following tips may be of use to you.
Choosing the right location for your office
Whatever your reasons are for taking the next steps and moving your business into an office, you must choose the right location for it. You will not only need to be aware of its location for your staff but also depending on the type of business you own you may need to consider its location for your customers as well. You might find "the perfect workspace" internally, or one that fits or is much less than your budget, but it may not be in a suitable location for your business's requirements, ultimately leading to a negative investment in the future.
Buying or hiring adequate equipment
Your office needs to be equipped adequately so as to enable your staff to do their job properly, and although budgets can be tough it is important to at least get the basics. An option you could look into would be something like mac studio rental equipment which can be sourced as a cost-effective way to enhance your short-term, and even long-term projects with high-end, and portable equipment that you may not be able to afford to start with. Whether you are working on a video production, hosting a conference, or heading to a marketing event, investing in the right equipment is a must.
Create a positive working environment
When moving into a new workspace, (just like when moving into a new home) you will be given an empty husk or a blank canvas that you can over time put your own flare into. Creating a positive working environment is not only based on your company's work ethics, such as inclusivity, events, incentives, and how you treat your staff in general, but also on how you present, decorate, equip, and maintain your business's workspace. No one will want to come to work or do their best if the office space you provide them is not a nice place to be in, so be sure to implement the best working environment possible for you and your team.
Consider your budget and growth
A big part of running a successful business is to make sure you are acquiring more wealth than you are spending so that your business can continue to grow. When you are looking at moving into an office with your business you need to consider all the expenses that this will bring with it. Rent, bills, insurance, etc. You might have to make a decision and choose a smaller office to start with before investing in your dream office space, as running before you can walk may hinder your business's progression.
Ensure that your office space is fit for purpose
All businesses have different workspace requirements depending on what they specialize in, for example, if your business primarily works with clients overseas or on the phone then the office space needs to only really accommodate your employees, their desks, and equipment. Whereas if your business requires customer-facing meetings then you will also need to consider whether the office space you are planning to move into has conference room spaces available. Maybe your business is more "hands on" for example a computer diagnostics and repair shop and may require a workshop space too. So be sure to consider what your office space needs to be used for and whether it is fit for purpose.
So, whether your business is already at the stage where you are looking to find your perfect office space and take the next step, or if you are just starting out as a new business, acquiring and building the right office space is vital.
Are You Leaving Your Business Open To These Common Security Pitfalls?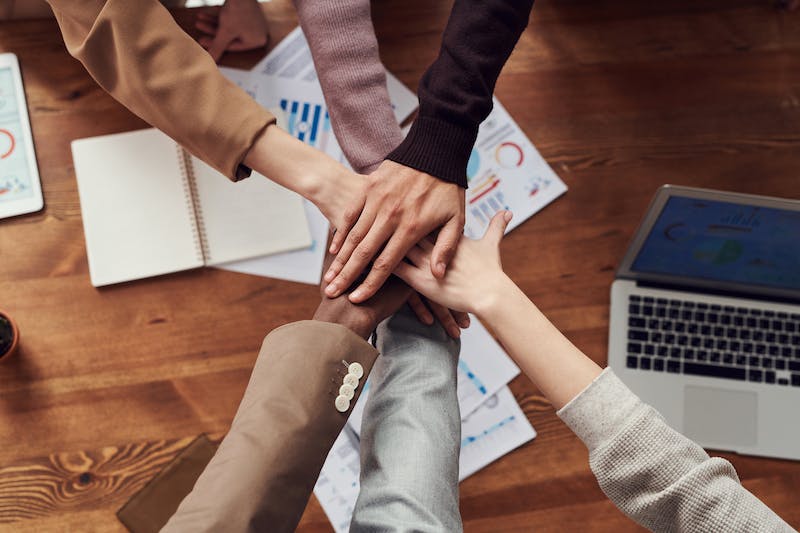 Security is a critical concern for business owners operating on the market today. If there is a security breach in your company, then it can end up costing you a fortune. As well as this, it can also end up damaging your business reputation and this will lead to you losing more and more customers and clients. Aside from losses of sales and damage to your business reputation, there's another problem that you can have here too. That's the legal factor. Businesses these days are required to reach certain security standards. If you don't do this, then you are going to be leaving your company open to a potential lawsuit. So, let's look at some of the ways that you might be leaving your business open to security pitfalls and the best ways to correct these troubles. 
Failing To Secure Tech
First, you need to make sure that you are taking steps to secure your tech. There are lots of ways that you can do this. For instance, you might be getting rid of old tech. If so, then it's essential that you wipe all the data. You should start by clearing out the Google search history. If you don't do this, then there's a chance that there will be remnants of passwords and encryptions that a criminal could use to access your company's sensitive data. If you're wondering how to delete Google search history, you'll be pleased to hear that it's relatively simple. By that's just the beginning, once you have cleared the history, you'll need to complete a more comprehensive clean up of the tech. Some businesses will even decide to hire a professional service to ensure that this work is completed the right way and that absolutely no data is left. 
Forgetting About The Cloud 
Are you wondering the best way to keep your business data secure? The answer is simple. It's the cloud. Experts agree that by using the cloud, you will always have a greater chance of avoiding a hack or potential theft of data in your business model. It really is that simple. The benefit of a cloud server is that it keeps your data offsite and restricts the access.
You might assume that it's going to be difficult to access a cloud solution that will suit your business. However, we're pleased to say that's not the case. Instead, cloud solutions are completely scalable and thus can be accessed by any type or size of company you can imagine.
Failing To Vet New Team Members
It's also important that you remember to vet new team members before you allow them any kind of access to your business. While it might not seem like a massive concern, it should be because of the security risk that it poses. Before you allow anyone to join your team, you need to have run extensive background searches on them, spoken to all of the referees that they have listed, and checked for anything that is untoward about them. If you don't find anything, then this is great and you can go ahead with hiring them.
However, if there is any doubt about them, then you need to be caerful. Run the checks again if you need to, but make sure that you've got the information that you need. Even then, you need to have them sign a non-disclosure agreement before they are allowed to join your team, just to be on the safe side.
Forgetting About Physical Security
We may live in the age of technology, but this does not mean that you should not be focusong on physical security as well. Your business building is still important, and the people who work for you still need to be protected. You can't just try to cut corners and save money by leaving your actual business location vulnerable, and yet this is exactly what some companies try to do.
There should be physical security on the doors at the entrance of your building at the very least. As well as this, you're going to need extras such as CCTV to keep an eye on the areas of the business that are not supervised. We recommend having these in any area that holds important information or money.
Failing To Stay Up To Date
If you are using out of date technology and software then this may not be running the maximum security that your business needs. The reason it is recommended to keep up to date with tech is so that you are getting the very best services within your company. If you don't update tech when required you may be missing out on vital security updates that will keep any and all unwanted activity away from your business. Make sure that you keep on top of all of these things and your business will be thriving and successful.
Using The Wrong Services
Finally, if you are using the wrong services then you are leaving your business extremely vulnerable to attacks and hacks. Without the right level of support from the correct services then you could be saying bye bye to your business before you are ready. Make sure you know which services to use and research these before you sign up for them. You don't want to use something you don't actually need as this will just take your hard earned cash for nothing.
You should certainly be using IT support services when it comes to the cybersecurity aspect of your business. They will keep a close watch on your business and alert you to any hacks, no matter how small.
We hope that you have found this article helpful, and now see some of the things that you need to do in order to avoid leaving your business open to some of the common security pitfalls. It's more important than ever that you are taking the right precautions, and doing everything in your power to keep your business safe. Tech is more powerful than ever in business, so you can't afford to fall down on this hurdle. We wish you the very best of luck.