It had just dawned. The slow train ran through the vast sunflower stretches of Koyilpatti in Tamil Nadu, India. Keeping aside my yawn, I wake up to the light sun-rays on my chin over at my side lower birth in the train. A vendor arrives with his crass cacophonous advertising, selling breakfast on a hand tray with portions steaming idlis, aromatic ghee pongals and meduvadai ( pulse battered with spices and fried into little rounds) on it, alongside a tumbler of chutney. He also carries a dispenser that keeps hot chai. I make a purchase for my tummy god in a jiffy, no thoughts there! Savoring the venpongal and steaming tea, I await as the train makes its way into Madurai station in no hurry.
The town of Madurai in the south of India is a 2500 year old heritage city that boasts of numerous temples, dotted with high rise churches, heritage mosques and a famous palace called the Naykkar Mahal. This town was an important center of education and pilgrimage from ancient times of the Pandya kings to this date that it has always been charming to visitors and patrons refuse to leave. The river of Vaigai flows through the lands and in the summertime, it dries up into a thin stream where women wash clothes and little children loosen the grip of heat on them.
From the small patch gardens and playgrounds to famous temples and eateries that dot Madurai town, on a balmy day, one could walk through the bylanes and streets that sell flowers, veshtis (dhotis) and pooja goodies.  As Carnatic music soars in its myriad ragas at heart-warming pitches, the beats of mridanga, move the dancers' feet in rhythm. Topped with the smell of fresh filter kaapi (coffee) lingering in the air, amidst the divine aura of temples, churches and mosques, any day is made memorable.
On the day I arrived at Madurai, my first stop was Tiruparankundram's famous 15th century Muruka temple atop a hill. It is situated 14 kilometers off Madurai. I hire the local jeep that plies from Madurai town to Tiruparankundram. The temple was constructed over a hilltop centuries ago and one has to climb all the way up 1000 steps in an act of cleansing his sins and pray to Muruka's deity for peace within. It is a temple carved completely out of stone with exquisite art, paintings and sculptures etched onto. Tiruparankundram is also famous for its dargah of Hazrat Sultan, a couple of metres away. This part of Madurai can be called a perfect example of religious harmony and secularism- one amongst many attractions of this town.
There are regular buses to Tiruparankundram and back from Madurai Bus stand as well. Hardly takes an amount of INR 30 (less than a dollar) for a to and fro travel. Groundnut sellers wait for devotees to snack on them coned, in the scorching sun, as Macaque monkeys wait in patience to grab a fistful of those crunchy nuts.
Madurai town's evening see a lot of light and color. The gardens of in the heart of the temple town harbour an undisputed sense of calm and peace, as doves and parrots adorn the dark blue sky laden with streaks of orange from the setting sun.
For me, a journey is complete only if the city caters my senses both in the afternoon and evening as well; and Madurai does that, oh so well!
The afternoon after the Tiruparankundram temple visit, it was Madurai town's time to charm me. This humble town is in the beginning of being gripped by buildings and offices, nevertheless, it loses no tradition of its own. The lanes of Madurai have great eateries, amazing snack shops and heavenly sweet shops. I needed to bite into a part of Madurai; that which it holds closest to its soul. And so, my aim was to hunt down the best Paniyarams (little steamed/ fried dumplings of rice and jaggery) and Jigarthanda ( a famous traditional mocktail made of milk, cream and boiled grains) I could ever find, as those were what Madurai's taste scenario was famous for!
The shop wasn't anything fancy, but on standing in front of the little eatery, the warm aroma of Paniyarams with liquid jaggery fills your entire lungs; literally leaving you breathless. The Paniyarams are of two kinds; the spicy one and the sweet one. I am greedy, I agree. Surrendering my taste buds to both kinds of those savoury dumplings was what my tummy wanted at that point. I did just that. Soft, warm and fluffy rice balls as big as a golf ball, might not captivate your sight in the first go. Dipping those little charms into a bowl of warm liquid jaggery and ghee (the sweet paniyaram) or a plate of spicy tomato chutney (for the spicy paniyaram) and biting into them would make you wish you had the capacity of an elephant in an instant! And there's no stop for that feeling then on!
Burp was yet a glass away!  Off the Paniyaram eatery, I walk a short distance to reach a juice shop, tucked in a corner of the road, with oranges hung on the ceiling of it in patterns, all for my share of 'Jigarthanda'. This drink is a fancy mocktail of milk, cream, boiled Sago and flavours of sweet colors. The combination might sound utter rubbish, but the taste is of a million dollars. This is the only drink in this world that could induce a burp despite being cold!
As time flew by, evening came, making its way through the balmy weather bringing in cool winds and a relaxed atmosphere. The Nayakkar palace, in the heart of the town of Madurai is a famous 16th century palace made of white sandstone in full, laden with glass-work and stucco art on its walls. That was my next destination that Madurai placed on my plate.
There is a light and sound show at the palace in the evenings, attracting the tourists to the events that those giant palace pillars have witnessed in time; from history to today. The show begins at 6:00 pm but I was loitering around half an hour before, clicking the chirpy birds playing in the garden in front of the palace, to bargaining for the prices of corn boiling, smeared in chilli paste and lemon, on pushcarts that also sold roasted groundnuts and sliced, spiced mangoes. Tossing them all into my mouth, I look around to see kids playing on the grass, a few uniformed security guards standing at doors chatting and large sculptures made of white sand, broken here and there, guarding the palace from time immemorial.
As the doors open of the palace and into its large corridors, the beauty of it, begins to unfold.  This site is also nowadays used for Indian movie productions and I for once recognize that in no time. The sculpture and carving work is unbelievably brilliant here and the sandstone shines its way into the hearts of the onlookers.
The light and sound show begins shortly, with myriad colored lights making imprints on the walls of the palace and its pillars, as the voiceover enacting portions of history are rendered along. Kings, wars, happiness, celebrations, anger and power; all emotions touch the cord of the onlookers. As the show winds up at around 8:00 at night, we are welcomed into a calmer and cooler Madurai town outside, mellowing down in the anticipation of the next day! At night, I move at a friend's invitation for dinner and sleep, whose hospitality is a finest example of Madurai's manners to her guests. Impressed much!
The following day was the most anticipated of all. The glory I was about to bask in, being at Madurai Meenakshi temple, the most famous of all temples in India, and one of the oldest heritage sites in the world was just undeniably the best! The glorious architecture, the intricate craftsmanship and all devotion that stands the test of time, is an experience in itself.
The Madurai Meenakshi has four entrances/ temple gates facing all four directions. The temple boasts of paintings that trick one's eyes, numerous sculpted pillars and centuries of unhinged charm. The streets outside are swarmed with flower sellers and pooja shops. The warm aroma of incense fills the air near the bylanes of the entrance. It begins and ends divine.
As I enter, I am stunned and a beautiful aura of spirituality that engulfs me. The stone structures built on huge pillars whisper a million stories through their deep eyes. With little lamps of brass and silver hung from the ceilings being lit, it was splendid to look at the majestic interiors. Chants of Mantras rose, and for a moment I seemed to be covered by millions of those. Everything around gleamed, chrome yellow. Lamps struggled to flame and flicker in their oil-less wicks. Old women crouched under huge pillars, closed their eyes and prayed teary eyed bringing their palms together. Gold on the Meenakshi amman statue shone. The warriors guarding the temple carved out in stone, gave away the cast of anger for a moment. Old folks gathered and sang praises. The temple bells imitated pendulums. They brought out the divine and I get goose bumps as I witness. People thicken up for prasads from the priest; as he stands on a podium to distribute a small mix of flowers, saffron and sandal paste. Devotees accept the prasad in utter humility and extended respect, closing their eyes and placing the flowers on their hair. Large lamps adorn the sides of every statue and pillar. Priceless.
As the sun coursed its rays down, the smooth sandstone paths of the temple, seemed to extend its help. Cold buttermilk were available near small corners as refreshments. A lovely elephant (the temple elephant) with its mahout, stood guarding a hallway, with its trunk swaying playfully, tail wagging and ears flapping. Laxmi, the elephant has been trained to accept donations and bless her fans with her trunk which she does, willfully. Sometimes when she's a little miffed, she splashes drops of water (or possible spit) on onlookers. I was one such lucky to be bestowed by her grumpiness.
Leading off the pathway is the famous 1000 pillar hall. This hall is one of the prime attractions of this temple as the hall is famous for its 1000 pillars each of which on being struck, produces a different musical tone from inside. It's a marvel that still makes curious eyes crowd. As light pours into from the windows into this hall, it looks majestic, close enough to be astound by the craftsmanship; not that one wouldn't be! It indeed, makes us all wonder how we can never push the past that built its glory sans any technology.
Time had come to bid goodbye to this charming town of Madurai with a handful of yummy sweets including ghee laden halwa and savoury murukku, alongside camera filled with beautiful snaps swelling with snippets of memories. Only to be back soon, but this time, to soak into the soul of this humble town; and to never let go.
Madurai, take me back. Make me yours.
The visionary Spanish artist makes a milestone in the art industry and human science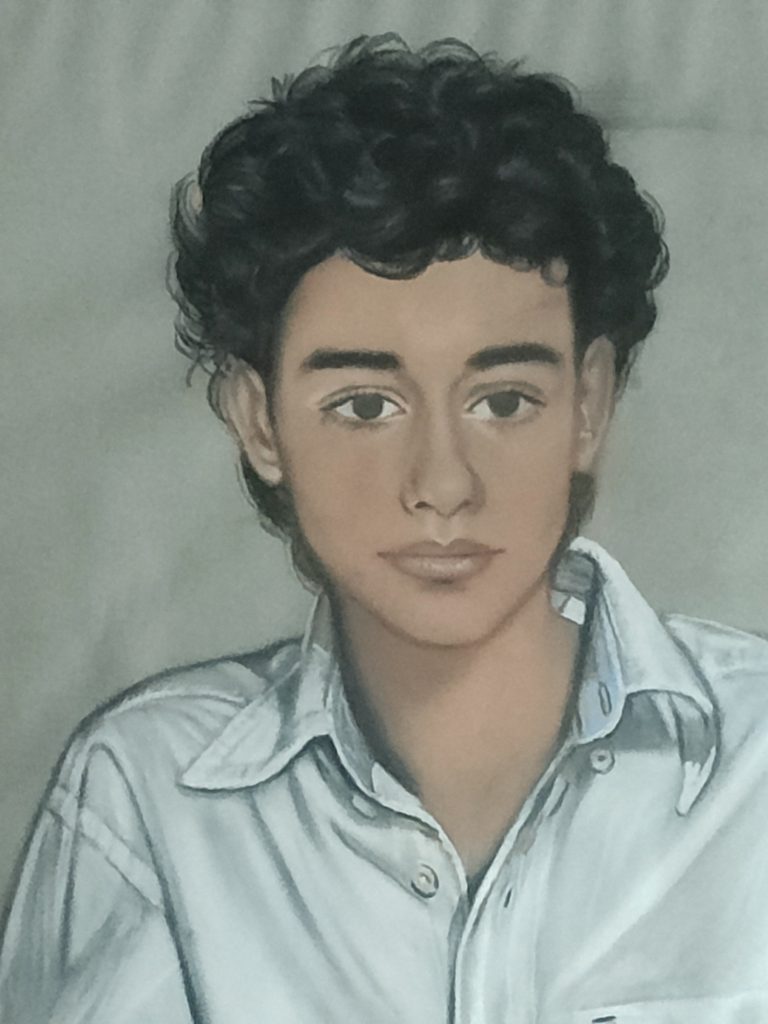 The art industry is buzzing with the incredible news of a Spanish artist, Eduardo Vidal, who has achieved an unparalleled milestone in both art and human science. His work can be described as visionary, a term that only few artists are able to live up to. While his works have been featured in some of the world's most prestigious galleries and museums, Eduardo Vidal art remains humble about his talent.
Eduardo Vidal has developed an original style that blurs the lines between surrealism and minimalism. He uses color theory to create pieces that are both complex yet simple at the same time; he also combines techniques from traditional painting with modern digital technology to create intricate designs. His work is praised for its innovative approach which speaks directly to viewers' emotions and encourages them to think differently about the world around them.
Art Industry Impact
Art has been a form of expression for centuries, and it continues to be an important part of our culture today. In recent years, the art industry has seen tremendous growth and development as more people turn to art as a means of communication. One artist who is making waves in the industry is Spanish visionary artist Miguel Molinez. He recently achieved a milestone that could have long-term implications not just for the art world, but also for human science.
Molinez's innovative technique combines the traditional principles of painting with modern digital technology, creating unique works that have captivated audiences around the world. His creative approach to creating artwork has yielded ground-breaking results in both aesthetics and scientific accuracy. His most recent project which involved recreating an ancient historical moment using light was so successful that it could open up new possibilities in terms of exploring our past through visual arts.
Human Science Revolution
The Spanish artist, Carlos Bermejo, has just made a monumental breakthrough in the art and science worlds. His unique approach to incorporating elements of human science into his artwork is revolutionizing the way people think about art. With an emphasis on connecting human emotion and experience with scientific models, he is paving the way for a new era of expressionism.
Bermejo's latest masterpiece incorporates theoretical physics principles to explore the relationship between time and space. This ambitious project has gained global attention as it bridges both art and science by exploring how humans interact with their environment on an individual level. His work provides a platform for viewers to consider their own place within this world by reflecting on its beauty, mystery, and complexity.
The conclusion of the article regarding Spanish artist's milestone has been monumental. Spanish visionary artist, Eduardo Vidal, has made a lasting mark on the art industry and human science alike. This new milestone is considered groundbreaking, as it has observed the way humans interact with their environment by utilizing scientific principles and innovative techniques to create meaningful works of art.
Eduardo Vidal success in this field proves that there are no boundaries when it comes to creating meaningful works of art. Through his work, Eduardo Vidal was able to bring together different disciplines such as science and art, highlighting how intricately intertwined they truly are. The impact of his contribution is undeniable; not only has he created incredible works of art, but he also helped bridge the gap between creative fields and opened up new possibilities for exploration in the future.
Spend All Your Time Online? Hobbies That'll Get You More Hands On
If you find yourself always online, it's best to turn off the computer or phone and find something else to do. However, that's a lot easier said than done! But if you've got a hands-on hobby in your back pocket, you'll always have something fun and practical to turn to when you get bored.
Staring at a screen all day isn't healthy for you, and it's good to find real ways to rest your eyes and get outside a bit more. As such, here are some ideas regarding the kinds of hobbies that'll help you find enjoyment in things other than what's going on online.
Woodworking
If you've ever fancied yourself as a carpenter, this is the first step on your journey to putting huge items of furniture together for your own home. Get a bit of wood, get a carving knife, and see how you can manipulate the material to make something interesting. Take precautions and protect your hands, but have fun at the same time. And while you've not got a woodworking shop yet, even just a small set of tools can help you whittle your way to new cutlery, decorative figurines, and incredibly personal birthday and anniversary presents.
Building Models
Miniatures are a very popular hobby, and all thanks to the time and love we have to put into making them. And when you're a fan of building your own models, you can move into other item builds, such as attaching 80 lower receiver jigs to a rifle project of your own. But to get started, all you need is a set of models to crack open, snip off, and glue together. Once you're done with this, you can start painting them and even put together your own playing team. It's not just a one step hobby you can then display in a cabinet – there's a lot of nuance to explore.
Gardening and Landscaping
Gardening is a totally free hobby to pick up if you've already got a garden. You can take cuttings from bushes, trees, and plants that you see out and about and then try to cultivate the same greenery in your own garden. Indeed, it's a great way to blow off steam as well as get your hands dirty, which is something a screen just won't allow! But if you prefer cutting back in the garden, you can try out landscaping instead, which will help you to design the outdoor space you've always wanted to relax in.
Bake Your Own Bread
Baking is one of the best hands-on hobbies out there. Why? Because you get to eat something when you're finished. And baking bread is quite the artform, so you'll need to really brush up on your skills here. Plus, a freshly baked loaf every morning is always something to look forward to – it's just the cleaning that's annoying!
If you're always online, it's time to break the habit! Get out and remind yourself there are other things to enjoy.
Not Prioritizing Yourself Enough? Here's How You Can Change It!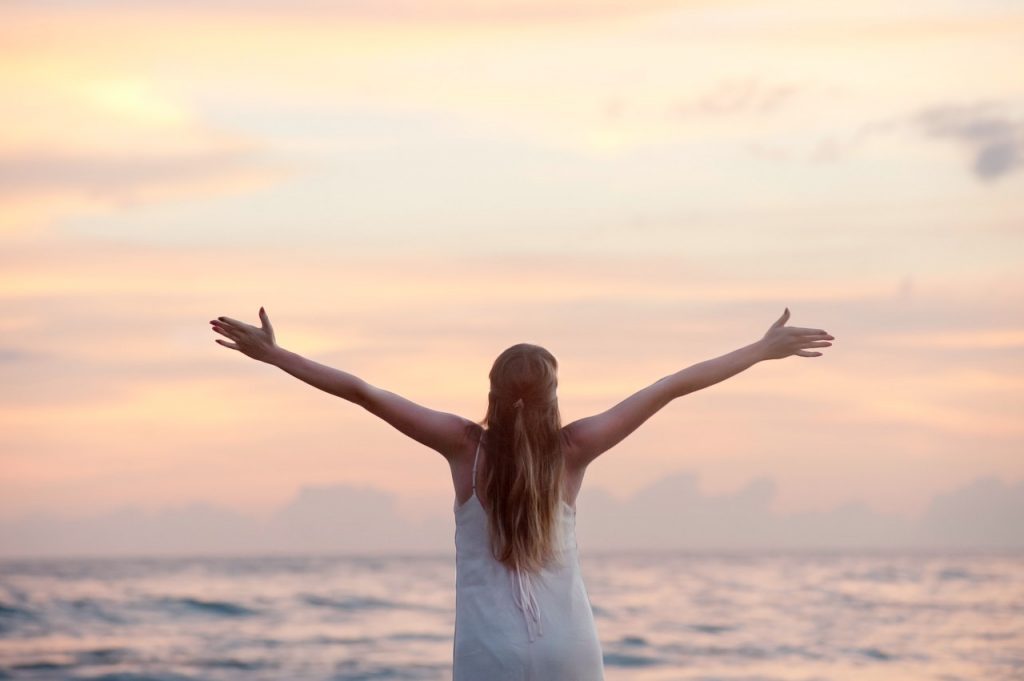 In today's society, there's this push to promote self-care. While society five or maybe ten years ago would see the term "self-care" as something selfish, fortunately now, mental health has become a larger concern. While toxic positivity is being pushed out, and the whole "put yourself first" mantra is slowly beginning to reign supreme, there's one question to ask. How exactly can one put themselves first? Also, how can these self-care changes even boost your well-being? These are some helpful ways to achieve that!
Understand Your Life Goals, Values, and Purpose
When it comes to putting yourself first, it's important to begin by thinking of your life goals, your values, and what type of purpose you want in your life. While society once deemed people as "selfish" for even considering this, it's your life, and you're entitled to live your life the way you want it. Is one of your life goals to travel? Then that's great! Keep aiming for it!
Identify Your Wants and Needs
Everyone has their own wants and needs, everyone does. What are yours? While it's important to put other people's wants and needs in front of your own (such as if you're a parent), just keep in mind that you don't have to do this all the time. So think about it, what are some small ways you can put your own wants and needs ahead without it jeopardizing anyone else. Maybe it can be something small such as getting more sleep, or maybe even something huge such as changing careers. It's entirely up to you to decide.
Take Time to Get Your Headspace Right
A great way to get yourself into the right headspace is through the beauty of travel. This is actually one of the biggest ways that people are treating themselves and putting themselves first. Changing up your environment and your routine through the power of travel can be one of the very best ways to get yourself feeling recharged and just completely breaking away from what may be stressing you out. Whether you opt into a long vacation, weekend trip, or a day trip, just allow yourself the chance to breathe, take a break, and recharge.
Treat Yourself
There's nothing wrong at all with treating yourself to things. Whether you're wanting to gift yourself a nice car you shopped with through edmunds, a fun vacation, or anything else. There isn't anything wrong with gifting things to yourself as long as you have the disposable income to do it and if it's in moderation.
Opt-Out of Social Media That's Not Good for You
Social media is a double-edged sword. It can be a great tool for connecting with people and staying in touch with friends and an extension of our personal brand. However, many people are finding that social media is not the best tool for their mental health and well-being. If possible, try to opt-out of social media if you feel it's not good for you. And instead, try to spend more time in nature or offline activities like hanging out with family and friends.