Democracy and the Discrimination in Moldova
Picture taken by Andy Stoll
(about the picture:
Pro Democracy Protests  on July 2007 in HongKong)
Written by Sabina Strîmbovschi, Geopolitics.ro


For many of us, democracy embodies the political system that brings stability and prosperity to the nation-state and fulfillment to its citizens. It's the form of government which guarantees the separation of powers, national sovereignty, equality of all before the law, as well as the possibility to act as their own volition. Far from being considered an infallible political system, Winston Churchill argued that 'democracy is a bad political system, but the best mankind has yet invented'.
In most cases in history, democracy has been chosen and implemented in the countries in which totalitarian regime has dominated the political life of a state for a long time. This is also true for Moldova which, after a period of almost 100 years under the Soviet Union and after eight years under the 'patronage' of the Communist Party, has seen the democracy implemented successfully in the country.
A first change in this respect took place in April 2009 when the citizens, dissatisfied with the situation in their country, rebelled in the street. This moment was an end for the Moldovan society and was also a new beginning. It was the historical moment when the light at the end of the tunnel appeared in Moldova as well. Thus, after a long period of silence and obedience, the Moldovan people expressed themselves through protests their aversion to the former government, calling out their wish for a democratic government, where freedom, equality before the law, transparency, tolerance, equal rights and opportunities to prevail from now on. Although this was the choice of a majority guided by the conviction that democracy will bring prosperity and absolute freedom, some social and religious activists, as well some policy makers remain reluctant even now when there's any mention of bills to combat discrimination of Roma minorities, Muslims and more importantly, acceptance and integration of lesbian, gay, bisexual and transgender social groups (LGBT). And to regulate this important aspect of Moldovan civil society, the international community has intervened through various means, communicating to the political leaders the importance and necessity of adopting anti-discrimination laws, if democracy and EU integration is truly the government's long-term priority.
At the same time, the requirements of the international community are legitimized by the fact that Moldova is a member of the Council of Europe, the United Nations, and this status involves not only financial support and assistance from organizations, but also carrying out the obligations set in the treaties they are part of.
Although the bill against discrimination on grounds of sexual orientation was filed in the Parliament in February 2011, due to the opposition of members of social and religious movements and some policy makers, the law was not adopted.[1] Therefore, this minority continues to be deprived of the rights which are normally respected and stipulated by the Constitution in a free, democratic country. In addition, recently, in some cities of Moldova, several activists went on the streets to support stereotypes of LGBT groups, Roma and Muslim minorities, [2] to express their position against the adoption of anti-discrimination law. However, these actions have raised warning signs among international organizations, mainly among the United Nations representatives working in Chisinau.
The reason why the UN representatives didn't remain indifferent lies in the fact that the objectives of the organization are based on concepts that, as a priority, promote the fundamental human rights and, where appropriate, seek to resolve issues of discrimination, homophobia, xenophobia…, and this situation is currently present in the Moldovan society. Following the events, on February 10, 2012 a program called 'For unity in action: The UN-Moldova Partnership' has been signed for the period of 2013-2017. Through this program of cooperation worth $ 217 million, are to be supported and developed priority areas for the state's prosperity, where democratic governance, justice, equality and human rights occupy a prominent place. [3]
Important to remember, in this regard, is the remark of the UN High Commissioner for Human Rights, Navi Pillay, who said in a meeting of the senior UN Officials that 'no personal opinion or religious belief, no matter how deep or widespread, can justify depriving a person of its rights' [4] And here i'm referring to the aversion of the Metropolitan Church of Moldova, who is outraged by the requests made by the UN to adopt anti-discrimination law. Moreover, Bishop Vladimir believes that the acceptance and integration of these minorities would lead to the ruin and weaken of the Orthodox faith. [5] It is a tough battle but the recommendations of international institutions is pressing more and more on the Government to reaffirm its commitment to the human rights and take proactive measures to ensure diversity and equal dignity to all. This project will be completed and implemented as soon as possible, said the Minister of Foreign Affairs and European Integration of Moldova, Iurie Leancă, [6] taking into account the fact that the anti-discrimination law is an essential criterion for Moldova to be accepted in the European Economic Area and to enjoy other significant benefits worldwide.
The main obstacles in adopting this low come from the dominant position of the Orthodox Church and the misinformed people, who built their defensive attitude towards LGBT groups based on prejudice and not on their own experience. Many argue that sexual orientation is a disease that lies from a mental or emotional disorder and this can be changed even by psychiatric treatment. Furthermore, they support the idea that access to accurate information about homosexuality and living together with such people could also affect our sexual orientation. They're unfounded stereotypes which need to be destroyed by a constructive information campaign of the society, where the misconceptions that lead both homophobic activists and the Orthodox Church of Moldova to gain new dimensions, worthy and true for a democratic state.
I conclude this article with the perfect words of Mahatma Gandhi, who believes that 'through democracy, new opportunities are given both to the weakest and to the strongest' and in a truly democratic state there is no room for discrimination.
____________________________________________________________________________
References:
1. Gonţa, Valeriu Gay în Moldova: Societatea noastră nu este gata să accepte diferite tipuri de dragoste, 16.03.2012,  found at http://social.moldova.org/news/gay-in-moldova-societatea-noastra-nu-este-gata-sa-accepte-diferite-tipuri-de-dragoste-229090-rom.html
2. ONU: Guvernul trebuie să-şi asume angajamentul pentru diversitate, 12.03.2012, found at http://discriminare.md/eveniment/onu-guvernul-trebuie-sa-si-asume-angajamentul-pentru-diversitate/
3. Naţiunile Unite şi Guvernul Republicii Moldova au semnat un nou program de cooperare,  found at http://www.un.md/news_room/pr/2012/undaf/index_ro.shtml
4. Organizaţia Naţiunilor Unite susţine drepturile persoanelor LGBT, 09.03.2012, found at http://www.darkq.net/stiri/organizatia-natiunilor-unite-sustine-drepturile-persoanelor-lgbt/
5. Biserica ortodoxă simte că pierde teren, 13.03.2012, found at http://discriminare.md/discriminarea-in-moldova/biserica-ortodoxa-simte-ca-pierde-teren/
Please share and join the discussion on facebook by clicking the "Like" below.
Visit
The World Reporter
for discussion on this post. Or you may like to know what others are saying on this topic.
National Police arrests 60 people for money laundering in Majorca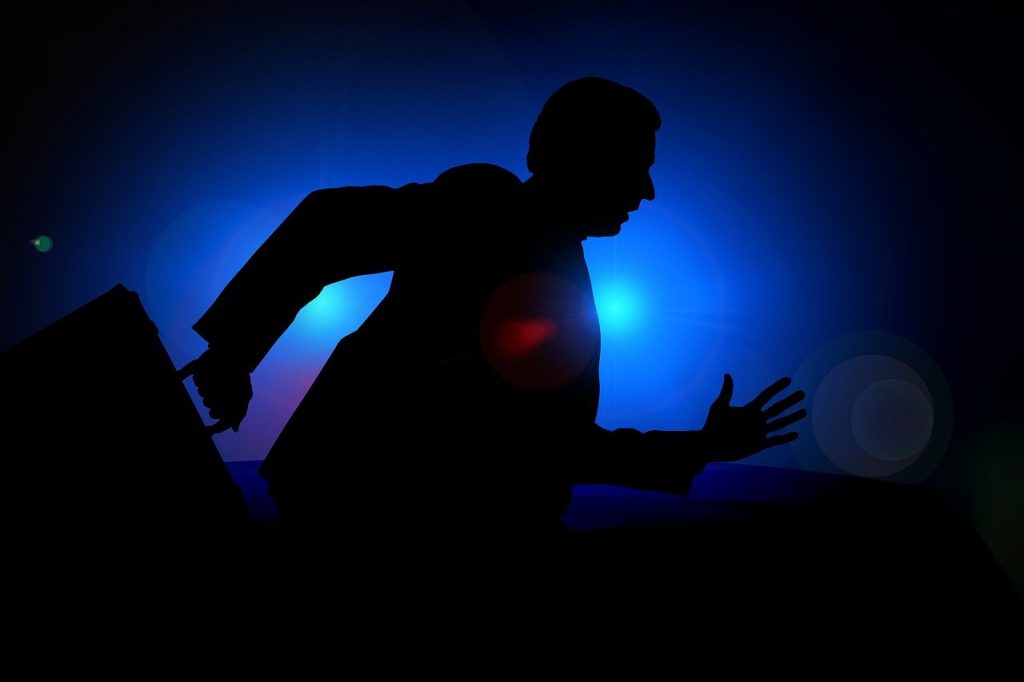 In Mallorca, the National Police have dismantled a criminal organization allegedly dedicated to laundering drug money. According to preliminary investigations, those involved are alleged to have laundered more than one million euros over the last year.
At the moment, the authorities have arrested a total of 60 people for the alleged crimes of money laundering and false documentation. Although investigations are still ongoing, leading Spanish criminal lawyers have pointed to the possibility of an increase in the amount of money laundered.
In addition to this, specialists in Criminal Law and Financial Crimes such as Luis Chabaneix have pointed out that during the next few days the number of arrests could increase, both in Madrid and in Mallorca. It should be noted that of the 60 arrested, 55 were arrested on the island and the other five in the city of Madrid on Sunday, May 16.
Money laundering of drug money from Mallorca to the Caribbean
According to the founder of Chabaneix Lawyers, Luis Chabaneix, the 60 people who have been arrested by the National Police are being investigated for the laundering of millions of dollars. It is presumed that more than one million Euros from drug trafficking activities have been sent to Latin American countries such as the Dominican Republic and Cuba, and even shipments to the United States have been registered.
In these countries, the money diverted by the criminal association has been used for the purchase of real estate and vehicles. For this reason, the National Police is in permanent collaboration with the North American, Cuban and Dominican authorities in order to dismantle the activities of this group in the different countries.
Likewise, among the main information provided by the authorities, it should be noted that more than 400,000 Euros in cash were seized from the hands of those arrested in Mallorca. Similarly, the police searches carried out on the island led to the seizure of multiple luxury items and accessories, a total of three kilos of cocaine and approximately 60 kilograms of cutting substances.
Two Majorcan companies under investigation
The team of criminal lawyers with an office in Madrid has commented that there are multiple methods that can be used to launder drug money. In the particular case of the criminal organization headed by a nationalized citizen of Cuban origin, one of the methods used to divert the money was international bank transfers.
For this purpose, the use of linked bank accounts of certain front men was a fundamental element. In addition, the case includes investigations of split money transfers through call shops.
On the other hand, through an official statement, the National Police informed that two Majorcan companies have been linked to the ongoing investigation. The reason for this is the issuing of fraudulent invoices for a value close to 200,000 euros.
Through these methods, the criminal organization has managed to launder capital inside and outside the country, legalizing large sums of money allegedly originating from drug trafficking. Undoubtedly, the arrest of the 60 people involved, including the leader of the organization, is a serious blow to the laundering of drug money in Spain.
Seasif's Franco Favilla discusses the post-Covid economy and the price of gold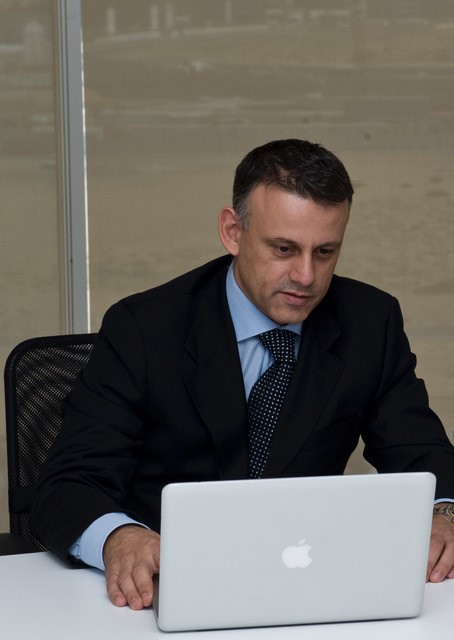 Although the Covid-19 pandemic isn't over yet, there has been much discussion on the idea of a "post-Covid" economy, especially with the beginning of vaccination efforts in some countries. With markets throughout the world suffering the economic effects of the virus, experts have been looking towards the future –– and one of the topics that often comes up is the price of gold.
In August, the price of gold exceeded US$ 2,000 an ounce for the first time, driven by multiple factors. However, in November, advancements in Covid-19 vaccines led to a decrease in this trend, a result of the turbulent period we are going through.
"Regardless of the market volatility and the price changes that could occur over a given period of time, the fundamental fact is that the price of gold over the course of 2020 has reached an all-time high, and this, in my opinion, is very good news for the world economy," explains Franco Favilla, founder and CEO of Seasif, a multinational company active in the extraction and trading of gold and oil.
According to Mr. Favilla, the main problem of the pre-Covid economy was the completely arbitrary nature of international finance. At one time, a ton of gold corresponded to a ton of currency, but since the 1980s, and at an impressive rate since 2000, the gap has widened enormously, so much so that today the relationship between the world's currencies and gold is enormously unbalanced.
Total gold reserves around the world cover only 30% of currencies. This means there is nothing to cover and guarantee the value of money. In short, money has turned into a pure convention, a pure agreement between parties acting outside the market. Gold, on the contrary, guarantees democracy, because it protects savers and the market, offering an objective value for parameterizing every transaction.
"My hope, therefore, is that the crisis caused by Covid-19 will help to change finance, making it less 'phantom' and more linked to an objective dimension, based on gold, with obvious advantages for the real economy. Gold protects consumers, the most important component in any economic system: if you don't have a market made up of consumers with a certain level of wealth, how can you sell? To whom? Consumer protection must come first, and gold is one of the main ways of protecting them," states the CEO of Seasif.
Sustainability has also been at the forefront in discussions about the post-Covid world, as countries look towards establishing a more resilient global economy, one able to better withstand such events in the future –– and "green gold" may well be a part of that future. Green gold, in a sense, can be considered the "gold of the future" due to its ethical and sustainable extraction process. Seasif produces green gold, with a department entirely dedicated to green, and has allocated economic incentives to its continued production.
Even as 2020 draws to a close, the future may still look uncertain. But for those searching for greater security, gold may be one of the few certainties left.
How much money do you need to live comfortably in Spain?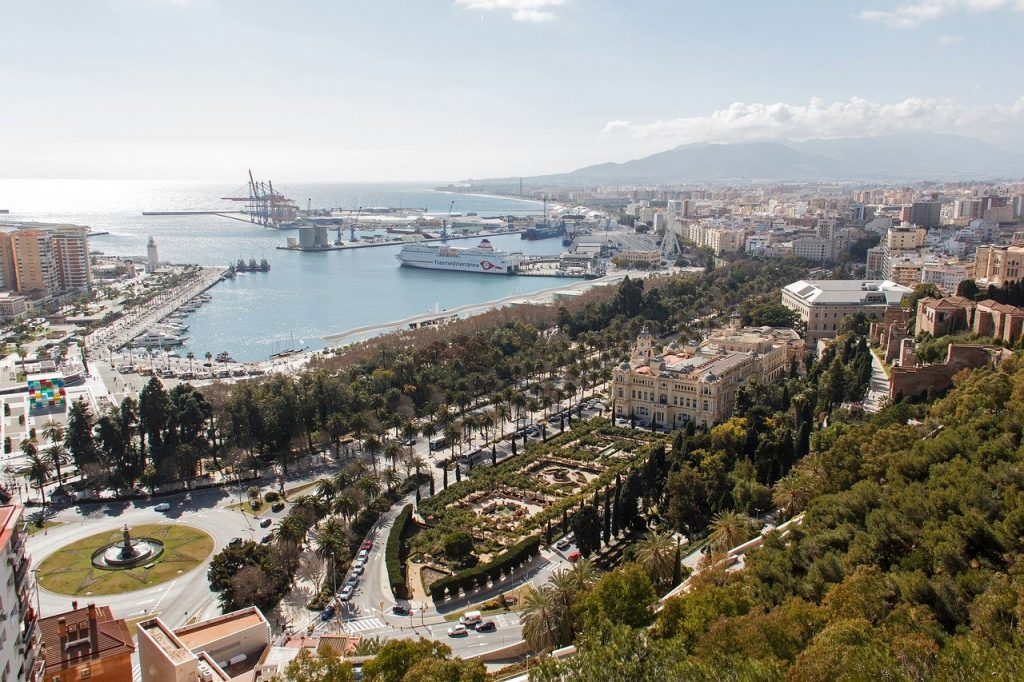 There are plenty of reasons why you may be thinking about living in Spain: its population is friendly and kind; its climate, especially in the coastal areas, is enviable; its gastronomy is incredible… but, what about its prices? What is the most affordable way to live in Spain?
Perhaps the most important question if you decided to go: would it be better to buy instead of renting a property in Spain. Or yet living in a Spanish residence?
Spanish cities where to live cheap and well
In the geographical variety that Spain presents, we can find many differences in average salaries and the standard of living that reside there would require. The areas of Galicia, Extremadura, Castilla y León, together with Almería and the south of Alicante usually have a lower price of euros/square meter in their homes. The quality of life is really appreciable, but you should know that there are fewer possibilities for business and transports.
The autonomous community of the Basque Country, Catalonia, and Madrid, which have higher than average incomes (normally more than 24,000 euros per year), also have higher prices. However, Madrid has such a wide range of rents that it sometimes makes them cheaper than other countries.
In addition, and taking into account the tourist seasons, the areas of Valencia and Andalusia are normally a preference when it comes to living in Spain for a while or even spending your retirement. Although day-to-day life can be more expensive than in other areas of Spain, the mild climate and variety of leisure options are often worth it in the long run.
Whatever your option is when moving to another country, especially if you don't know its legal system, can be very tiresome. That's why our advice is to try to contact local agencies (that speak English) to give you fair and fruitful advice. For example, to move to Andalusia, we usually recommend Tejada solicitors.
I have already decided on the place. Now what?
Well, if you have already fully immersed yourself in the streets of a beautiful city that we have talked about, what should be your first step?
Decide what kind of stay you want to be in (since your future economic situation will also depend on this: taxes, permits…). You may have already chosen, for example, property conveyancing in Marbella, but it is recommended that you also think about renting a property, because it can be very profitable while you are in your other place of residence.
To sum up, before moving to a Spanish city, decide if you want to spend a little more money per month in exchange for the exceptional conditions that their precious land can give you; secondly, contact a reliable agency that will help you make the best investment and even more, apply for a Spanish residency if you are decided to stay for a long time.
And remember: a move is always a new beginning.